This is a brilliant family activity – a visit to Everglades Alligator Farm to see their 2000 gators – and a few snakes. Watch the shows, take a ride on an air boat and even get a VIP experience and feed the alligators.
If you take the VIP tour you get to don surgical gloves and throw putrid chicken parts (or any other meat past its use-by date at Walmart that they offload to the park. Honestly.)
I made a video below and you can hear them grunt. They sound like dinosaurs and they knock heads which sounds like rocks being banged together.
Everglades Alligator Farm is an hour's drive from Miami, where we were spending a fun few days, and we rented a car so we could be flexible with our day.
But the first stop was for a fresh fruit smoothie at the famous Robert Is Here fruit shop.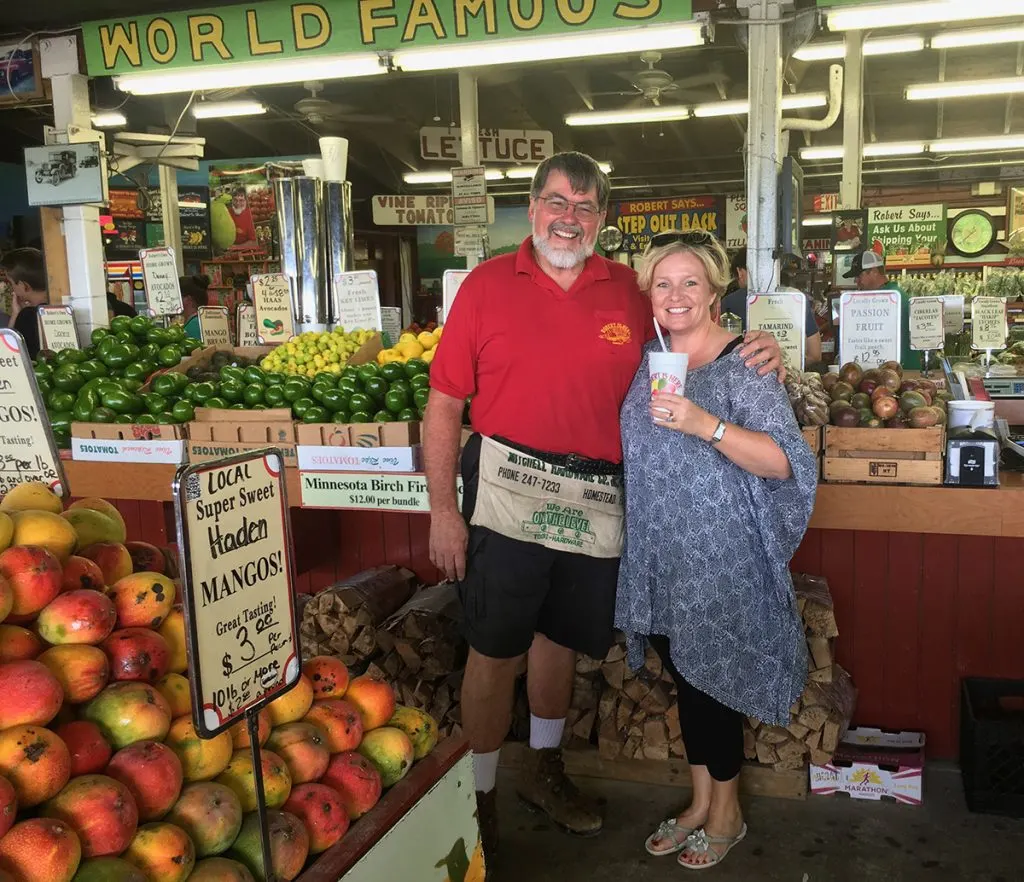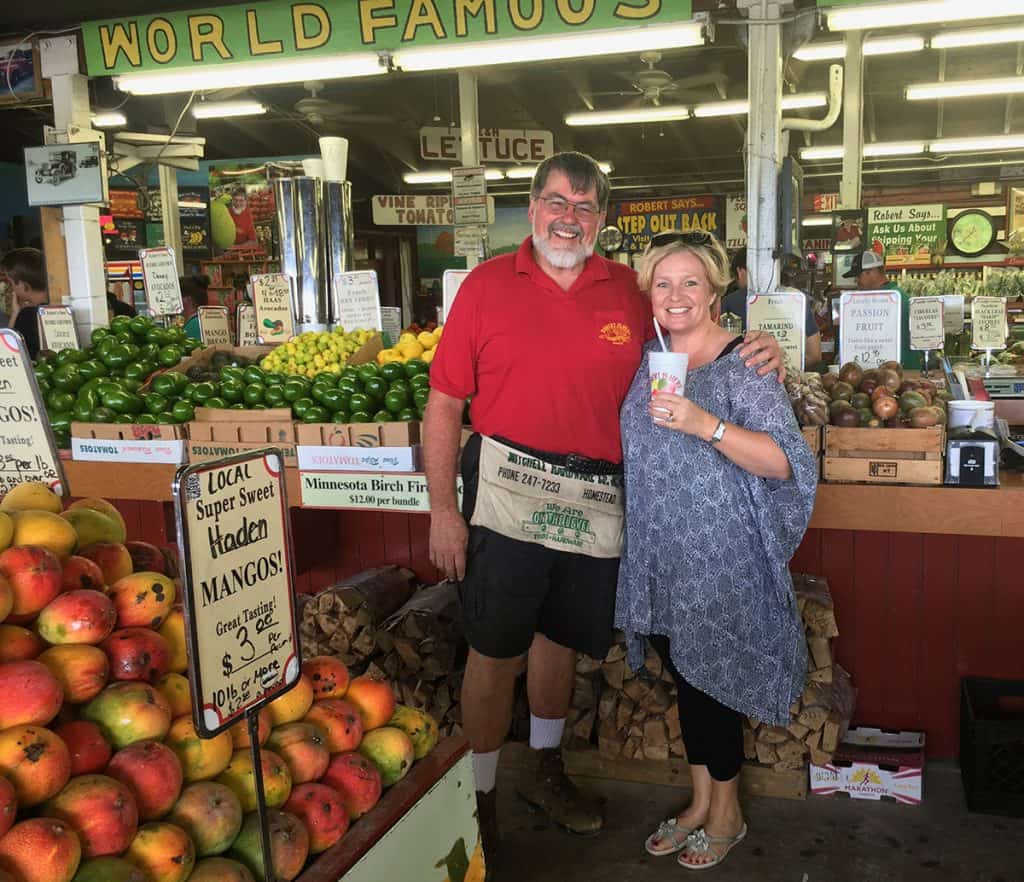 Robert is a legend and I was told we couldn't miss his shop. We didn't. Right on the corner where you turn off for the everglades and with his name emblazoned on the roof. Robert sure is here.
It's stocked full of fresh fruit, preserves, flowers and other goodies but the big draw is they make milkshakes and smoothies. Choose your fruit combo and off it goes to be blended. Banana passionfruit was divine, just FYI 😉
From here you're only 10 minutes away from Everglades Alligator Farm and when we arrived we asked for Luke who was going to show us around.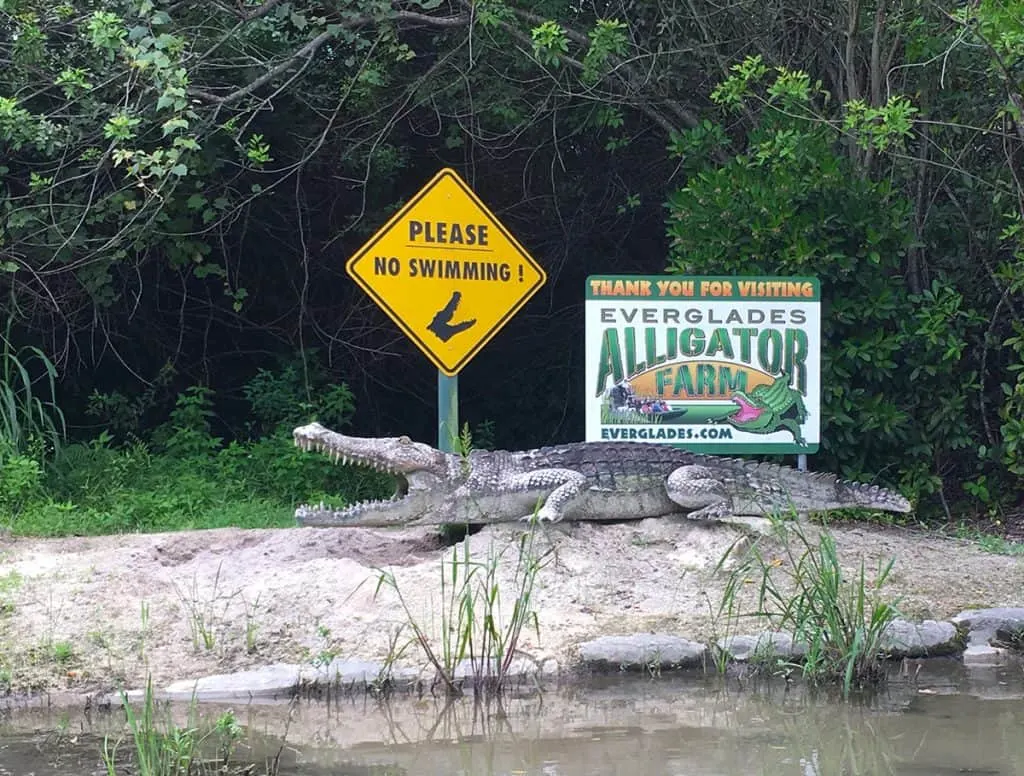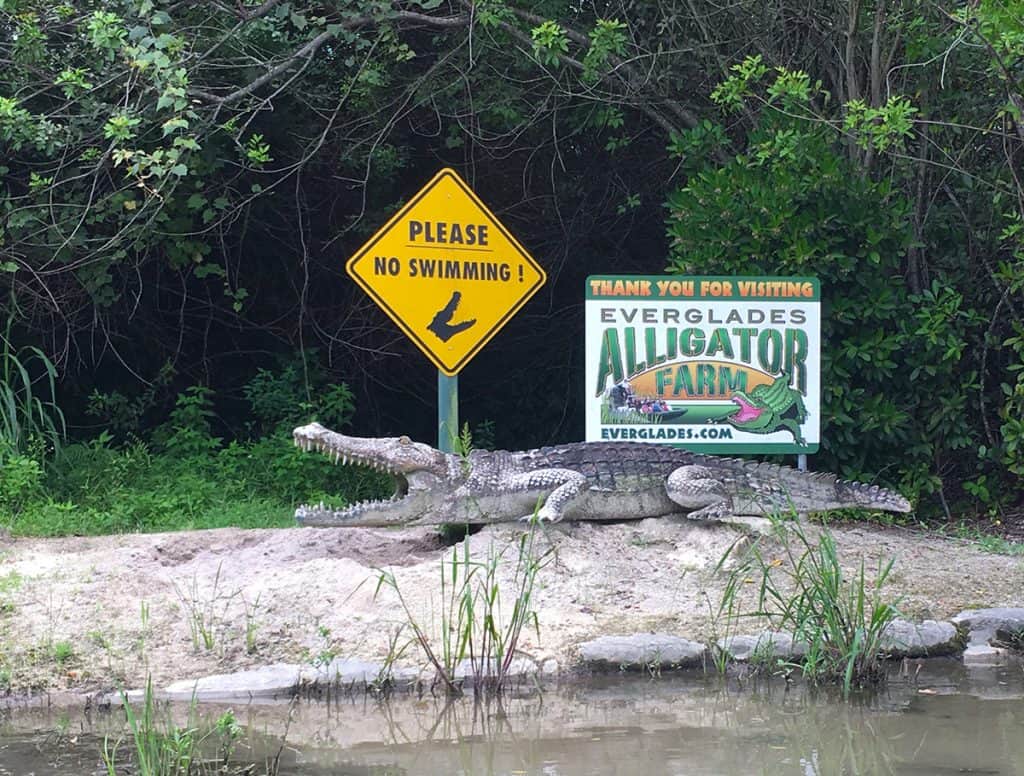 It was 1pm, just in time for the snake show. The challenge was put out for anyone who had a fear of snakes. One poor girl was nominated by her "caring" friends and turned out to be a brave volunteer even allowing this constrictor to be draped around her.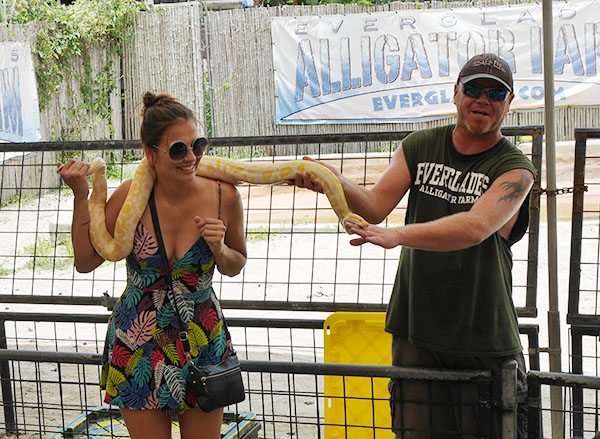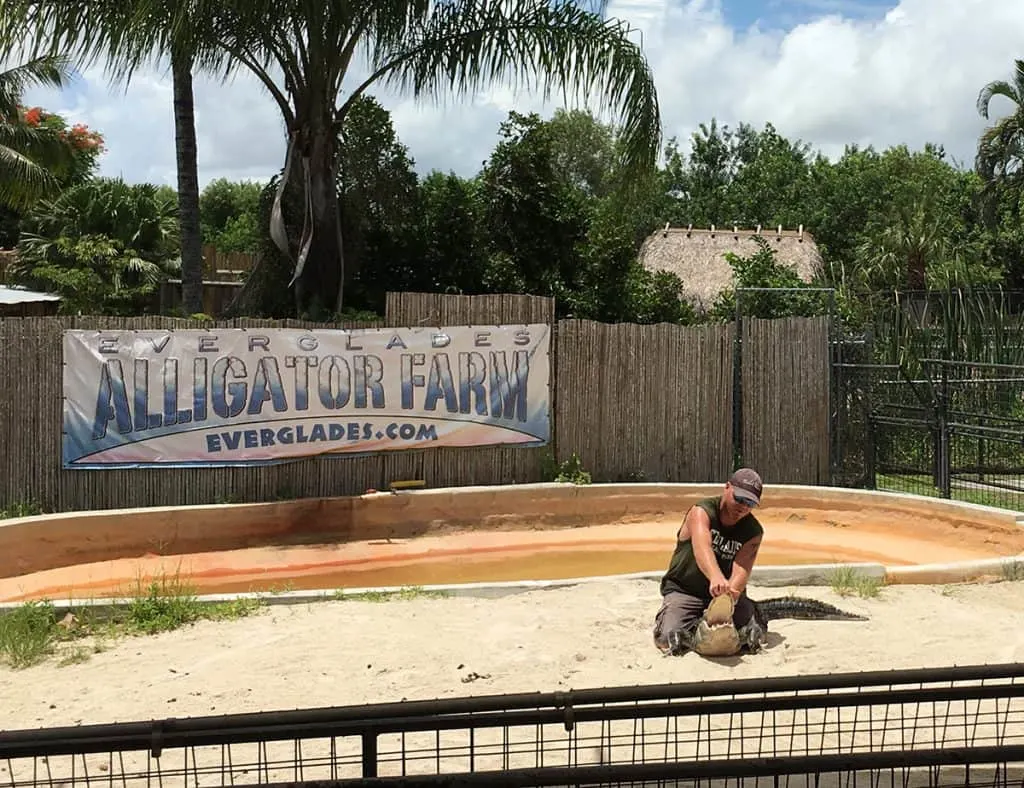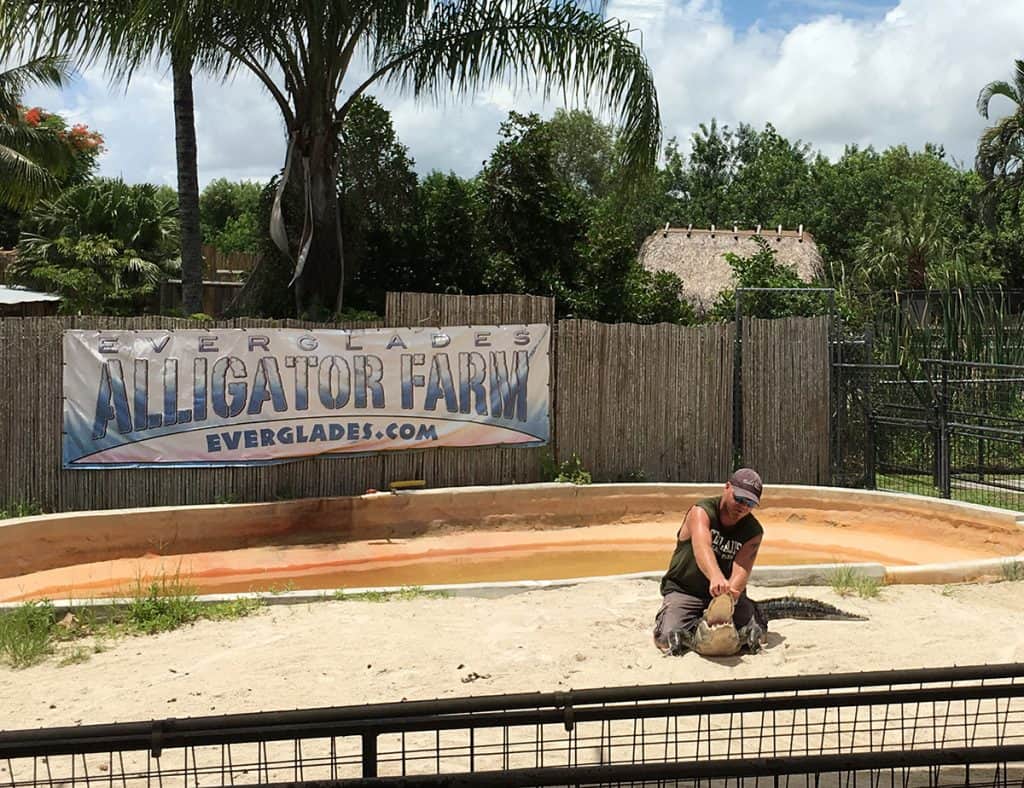 Then off we went with Luke to feed the gators in the pond. They keep them to a set male to female ratio and some of these guys and girls would be 40 years old.
Everglades Alligator Farm has contracts with local supermarkets to take their meat that is past its use-by date (did you know that when meat hits its use-by date, supermarkets either season it or cook up and still sell it?!)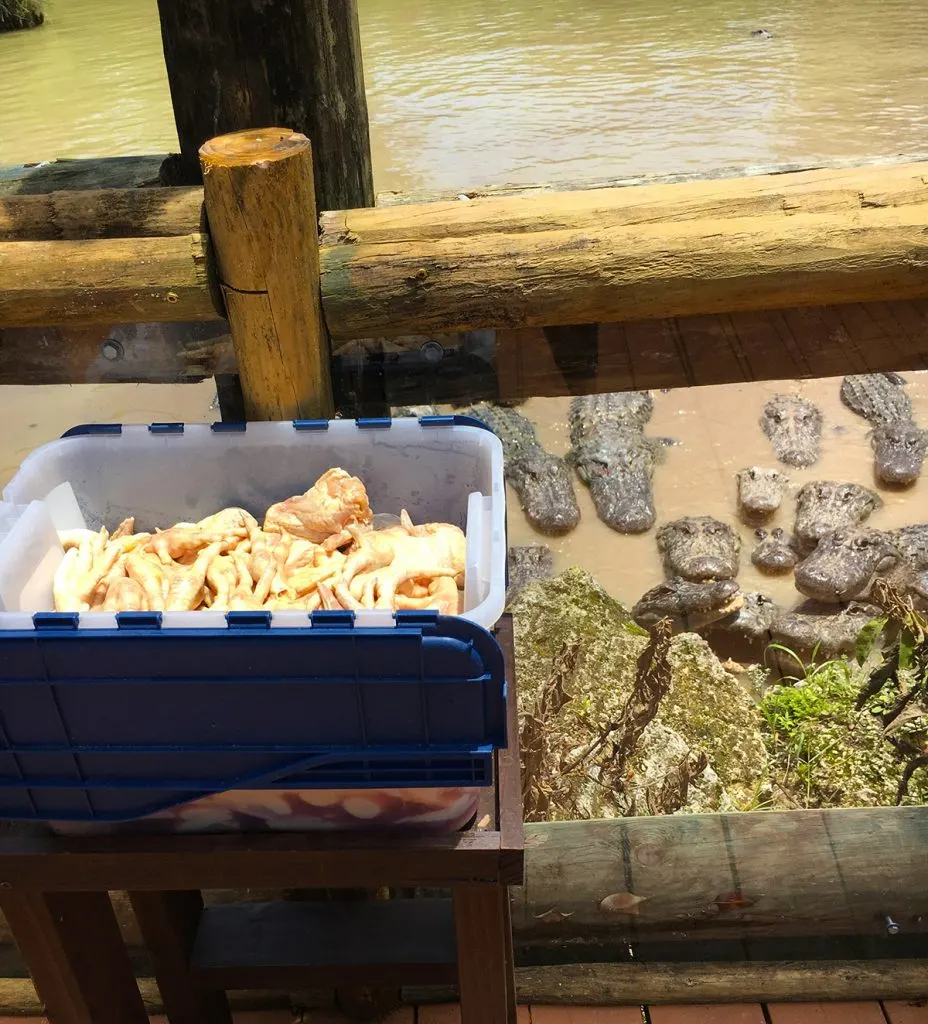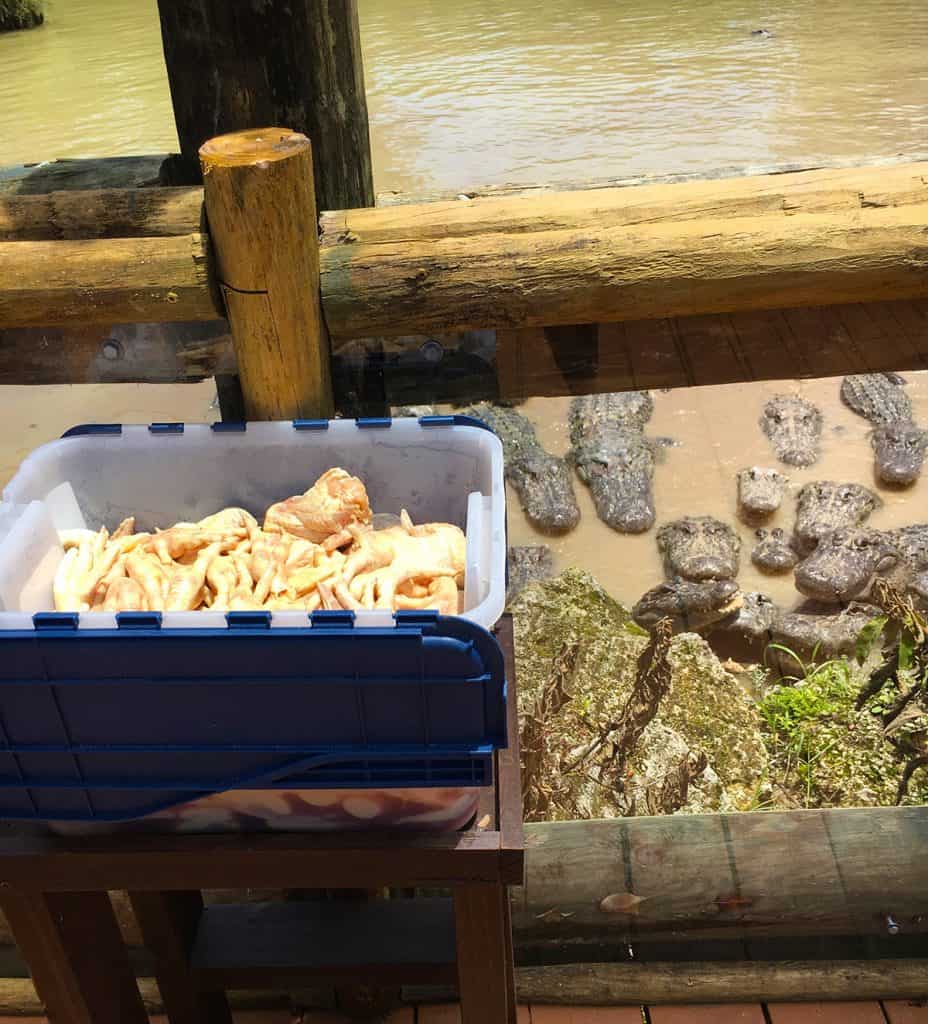 Anyhoo, the meat that is past even that date gets fed into the grunting, hungry jaws of these monsters. Like a scene from a horror movie, I donned surgical gloves and Luke lifted the lid on smelly chicken parts, including feet. Mmmmm. They had already gathered en masse for feeding time.
Watch this video and hear them nash and grunt!
Alligators are cold blooded and pretty much wear body armour. So forget that little tip about poking them in the eye, they close their eye shields and you won't get in there anyway.
They don't need to eat much. About once a week on average in the wild. So a few chicken feet (most of which bounced off their hard heads and fell into the silty pond) are enough. They can even go up to two years without eating. Alligator diet anyone?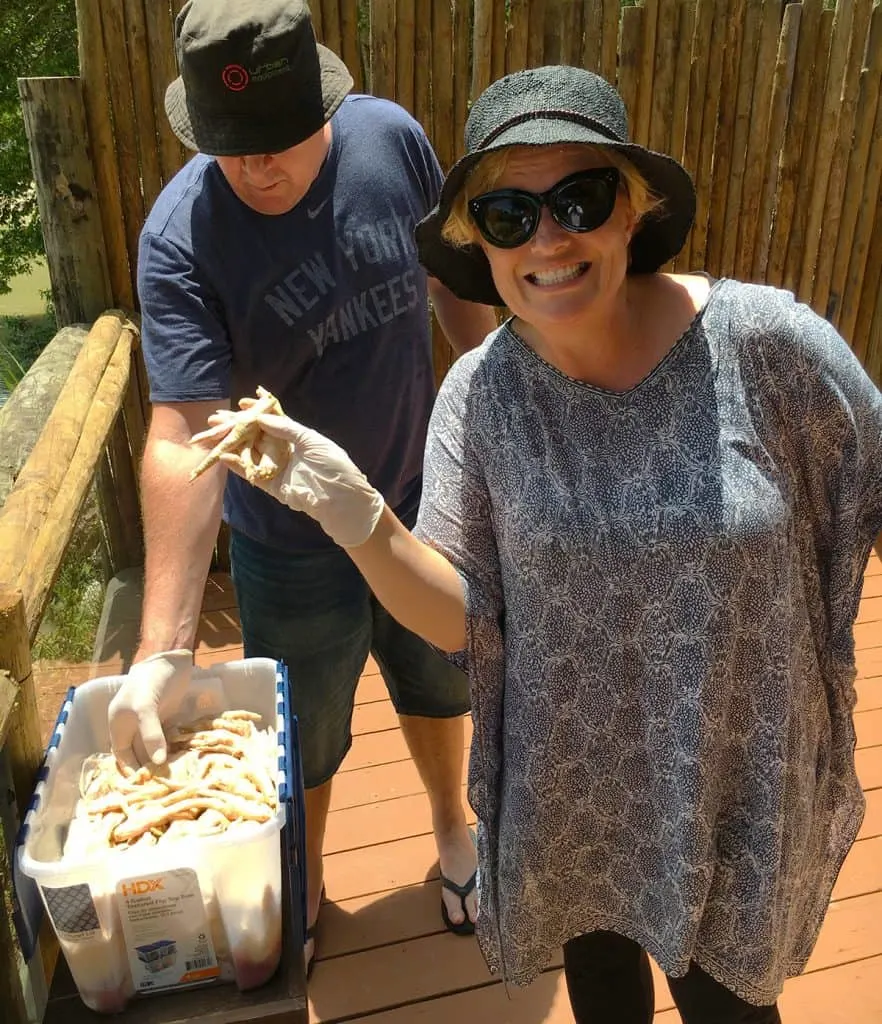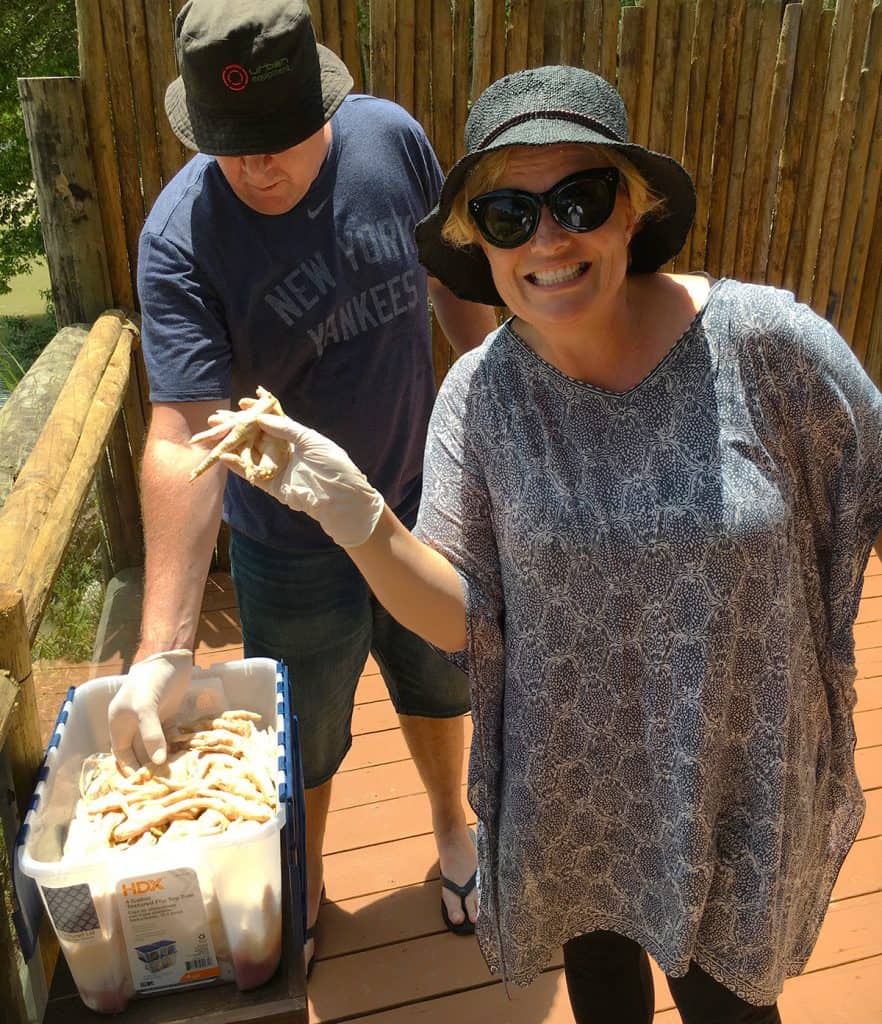 They also take a long time to grow. Ones that were about 20cm long are already several months, and these ones that I wasn't so sure about holding, are around 1-2 years old.
We popped some quarters into the dispenser and out popped a handful of gater nuts which we tossed into their raising pens. You can do this whether on the VIP tour or not.
The air boat ride is a highlight!
Grab your ear muffs for that engine is loud, put your bags up on your lap for there will be water, and get ready to squeal!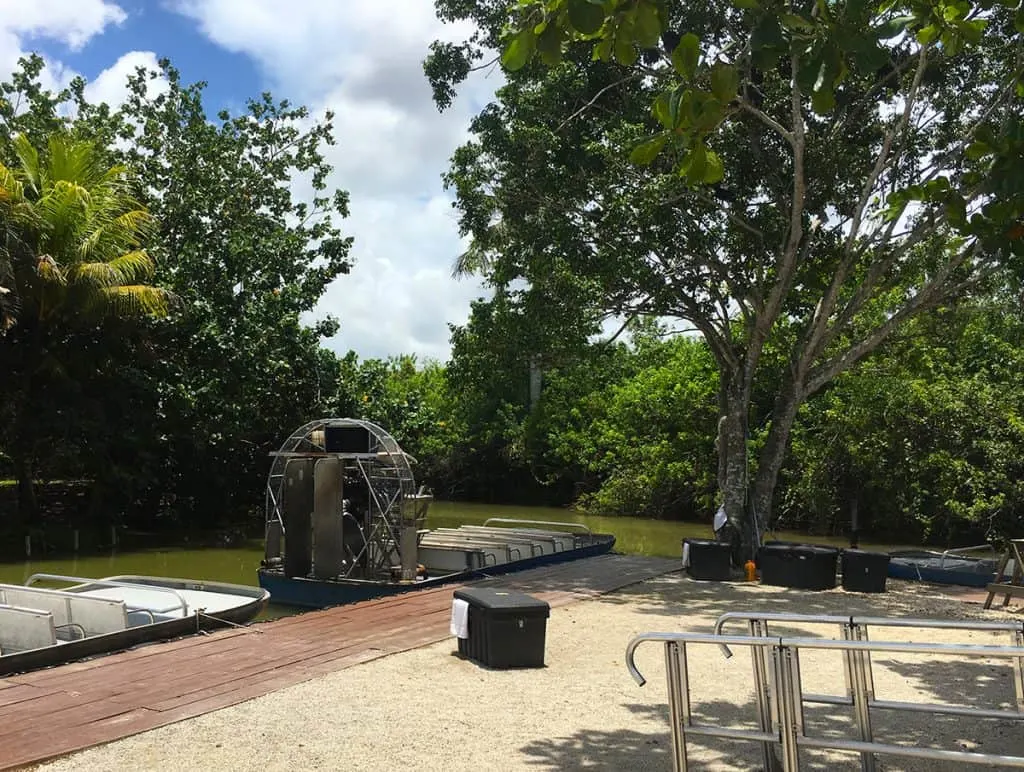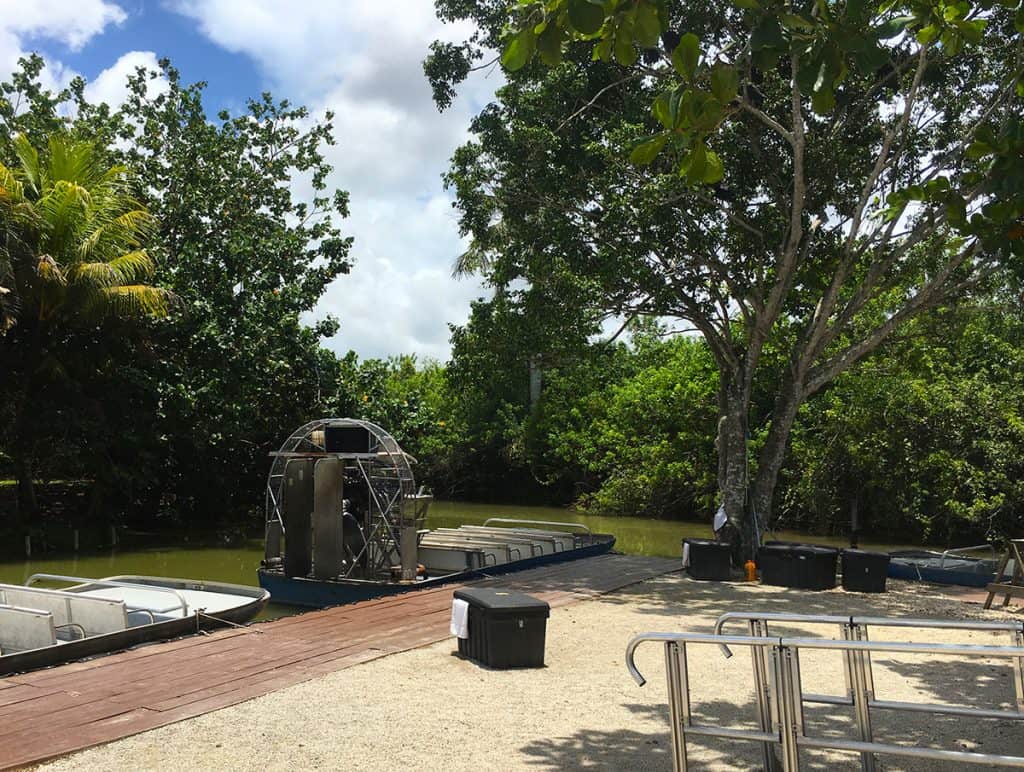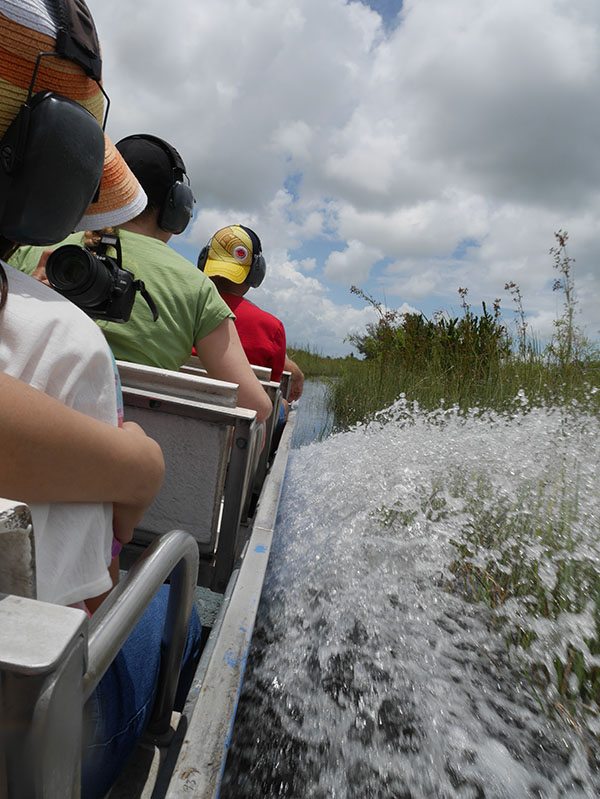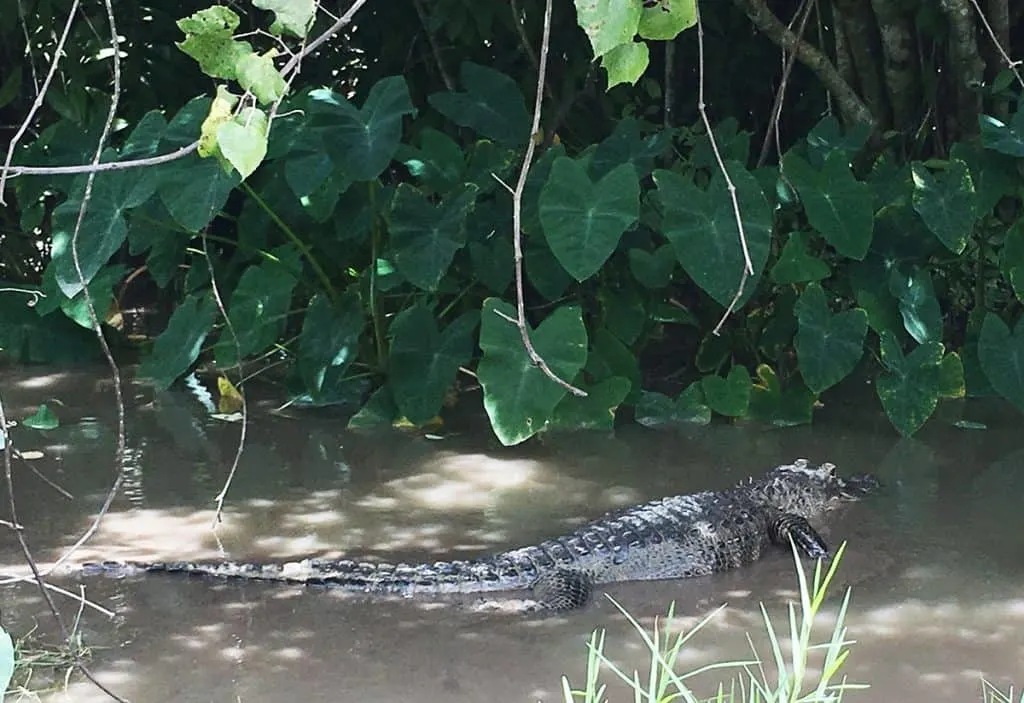 We started out with Nick our driver just tootling through the murky waters and spotted several wild alligators and a few brave iguanas (see point above about them not being hungry). Then off we went at full roar ending in 360˚ donuts. A brilliant way to spend 25 minutes.
Check here for show times and prices >
Save
Save
Save
Save