Houston is great stopover city – or a great weekend getaway.
It's also a huge convention city. About 60,000 people were here just before we arrived for a quilters convention (who knew that was such a popular pastime?!) and the weekend after I was here Comicpalooza was on and characters were seen roaming the streets in between what ever it is they do in there.
If you have a couple of days, there is plenty to do in H-Town!
Including a selection of romantic Houston date ideas for a first date or if you're a couple of old love birds!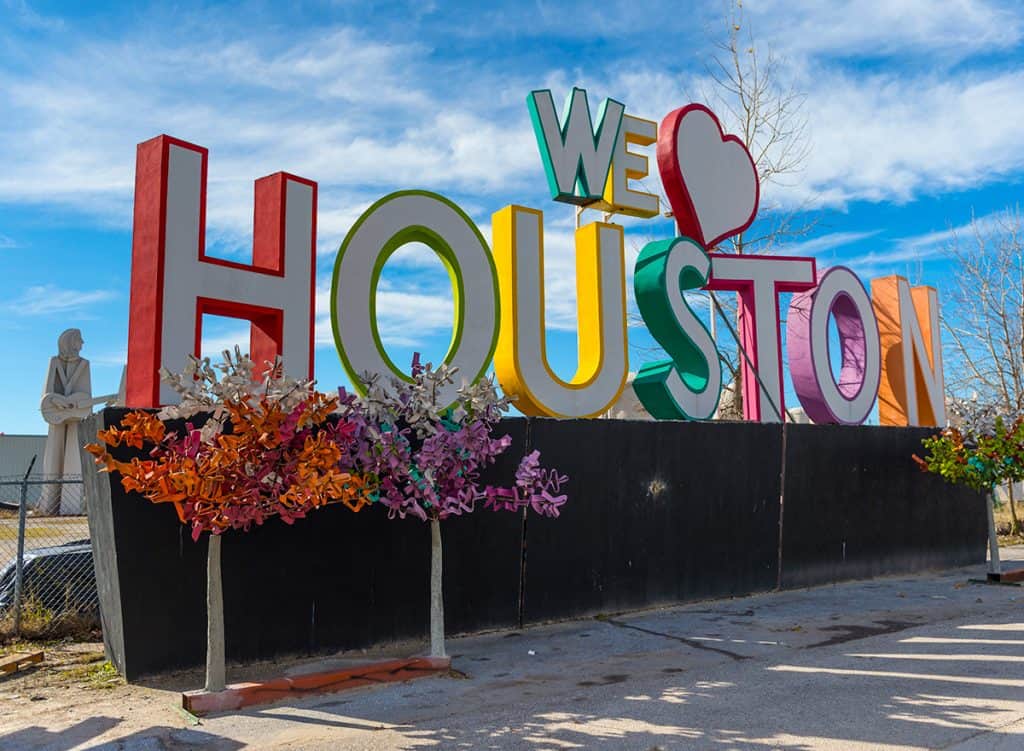 *This post includes affiliate links. If you make a purchase I will receive a commission at no extra cost to you.
It takes a long time for us to get to the United States: 13 hours to fly direct from Auckland to Houston. That might sound like a long time to be sitting in economy class, but better than the rigmarole to transit through Los Angeles and board another flight.
Houston is also a hub for those of us traveling on to the likes of New Orleans (I've visited seven times now and have written a post about my absolute must-dos in NOLA, including three bars for live jazz that I visit every time.
It's also a great gateway to America's south and the east coast. Just a one hour flight from Houston to New Orleans in fact.
Houston is great for two or three days and we found more than enough to keep us busy – and as I update this post, I'm planning to be back there again next month.
I'm also a fan of Hop On Hop Off buses, which take you around all the city highlights and are a great way to get around as they serve as your "taxi" too!
Where to stay in Houston
We stayed at the Magnolia Hotel in downtown Houston. This is a great place to stay if you're planning on catching a game as the location is easy walking distance to Minute Maid Park to watch the Astros baseball team play.
On the weekends it's pretty dead down here, but you're not far from the theatre district.
If you're here with family, the Marriott Marquis Houston has a huge swimming pool with a lazy river shaped liked the state of Texas. It's also located downtown, but is pretty pricey!
We arrived about 2.30pm and shut our eyes for a couple of hours, before heading down to the 2nd floor for the Magnolia Hotel's free happy hour.
If I'd had the energy I would have grabbed a cab to The Galleria to go shopping. 400 shops, in fact. But alas I looked at the back of my eyelids instead and saved my energy for dinner.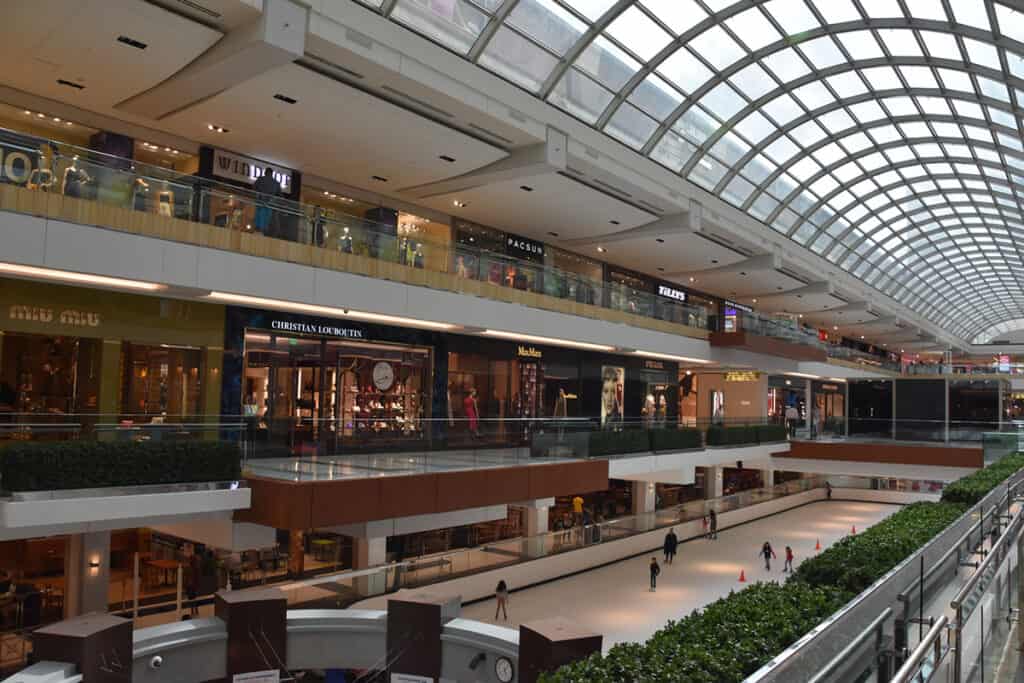 Explore downtown Houston's tunnels
Because it's so blinking' hot here in the summer, Houstonians head underground. Houston's tunnels are 20 feet underground and link up 95 city blocks through six miles of air-conditioned, interconnected tunnels.
But they're not just walkways to get you from A to B connecting shops, businesses and restaurants and the theater district, but they have restaurants and stores down here too.
They are open during office hours: Monday to Friday 8am – 5pm.
They're not that easy to find either! You have to look for them, but when you do you'll see entrances via street-level stairs, escalators, and also elevators inside office buildings – although the latter are not open on weekends.
If you're really curious, you can even take a guided tunnel tour!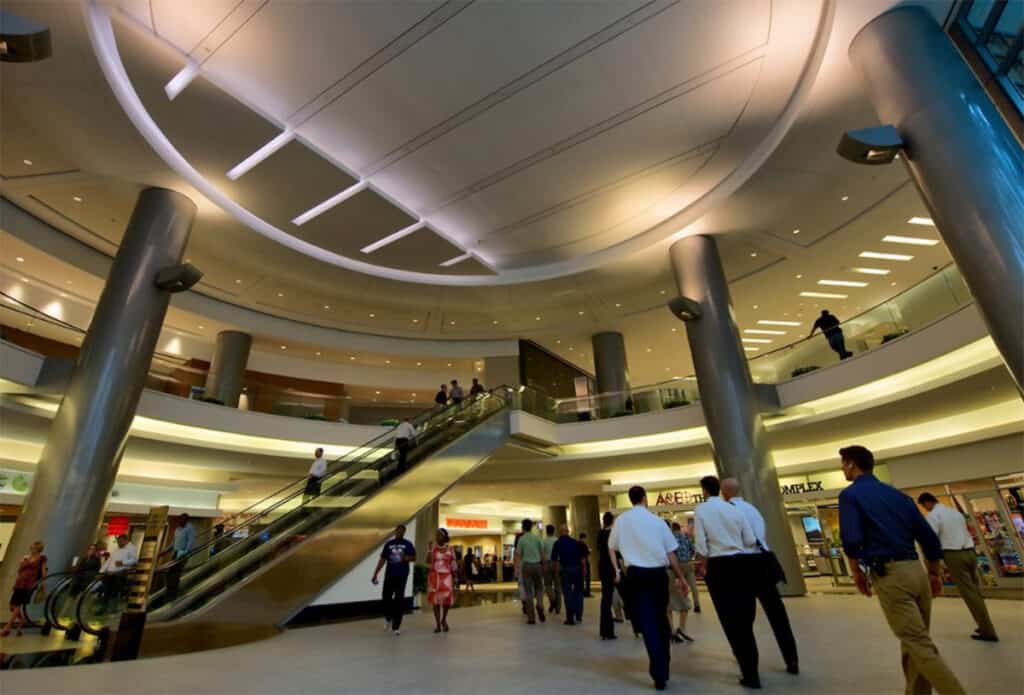 Catch a sports game in Houston
We love live sport and whenever we visit the US we try and get tickets to a local game.
The last time we visited we went to a Houston Astros baseball game at Minute Maid Park and will try and get to another one on our next visit.
If you're more of a basketball fab, visit Toyota Center for a Houston Rockets game.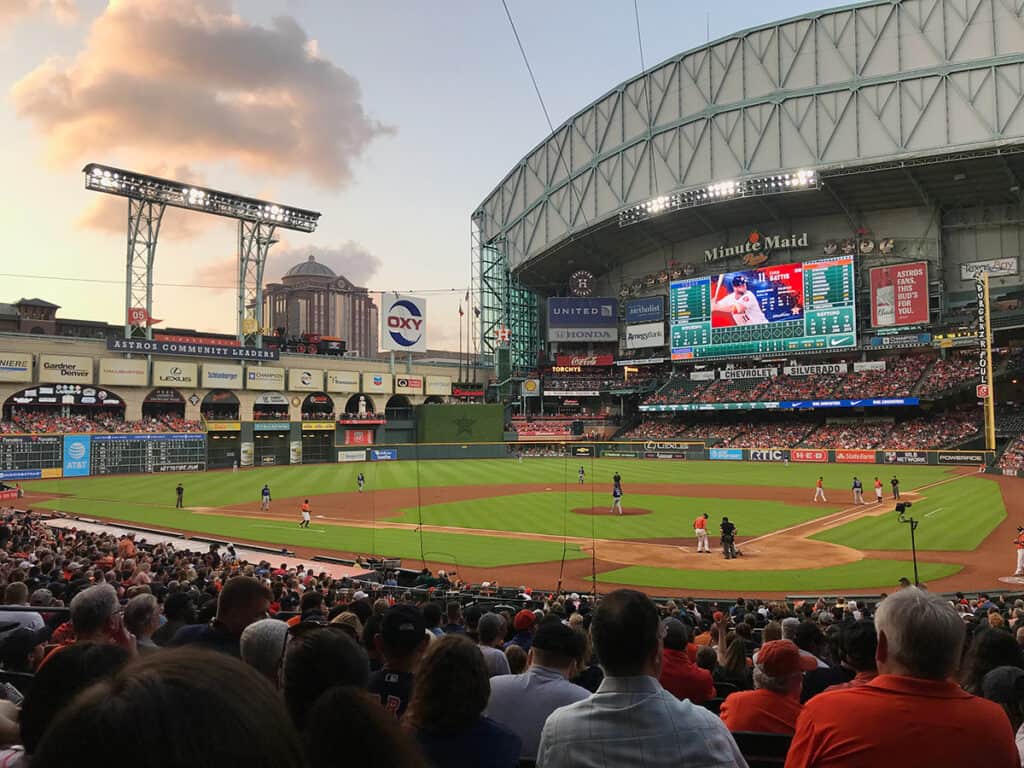 We walked to the stadium nice and early to get amongst the pre-game action that fans are so fond of and to choose from the vast range of food options.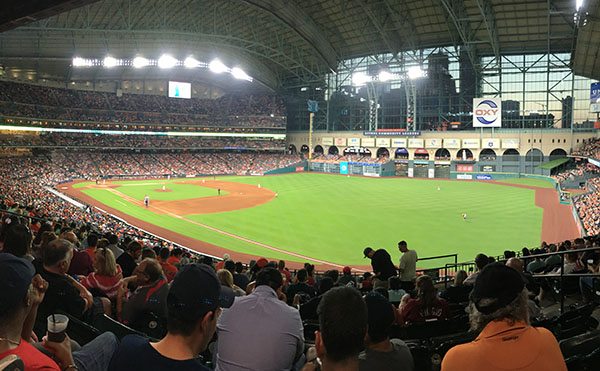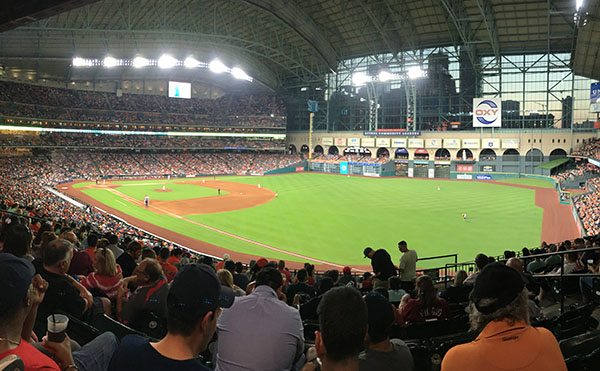 I must admit, I'm a bit of a fan of the yellow "plastic" cheese, so had nachos served in a helmet. But you'll even find a carvery in the 2nd floor Club Level.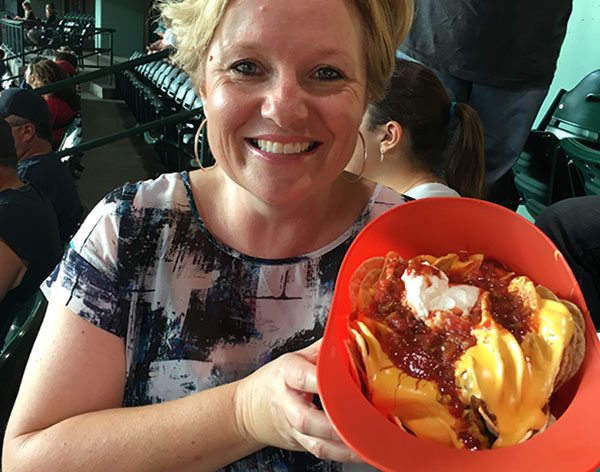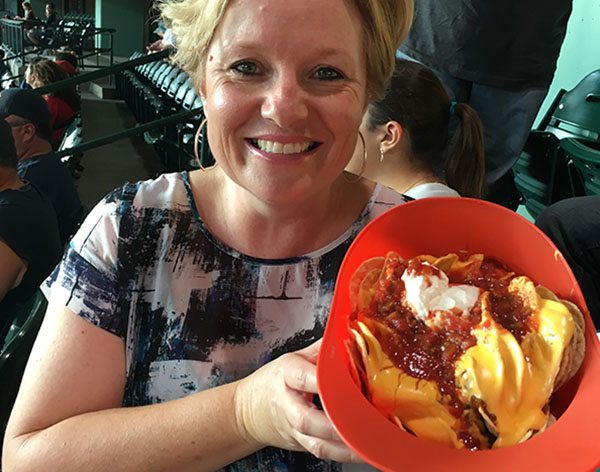 Live music in Houston
If you're looking for a good time but don't want to see a game, or there's not one on, Houston also has a fun live music scene. Greats like ZZ Top and Lyle Lovett got their starts here.
You've got venues like Anderson Fair where local artists with unique sounds still come to get their starts. The Big Easy has a bit of New Orleans Blues and Zydeco to get you in the mood if your next stop is Crescent City. Have a barn dance at Dosey Do, find honky tonk and dive bars, head to House of Blues, and a ton more great spots.
New: Located at POST Houston, 713 Music Hall is a live music venue with capacity for 5,000 people, operated by the concert giant Live Nation with state‐of‐the‐art lighting and sound systems.
Check out the best places in town for live music.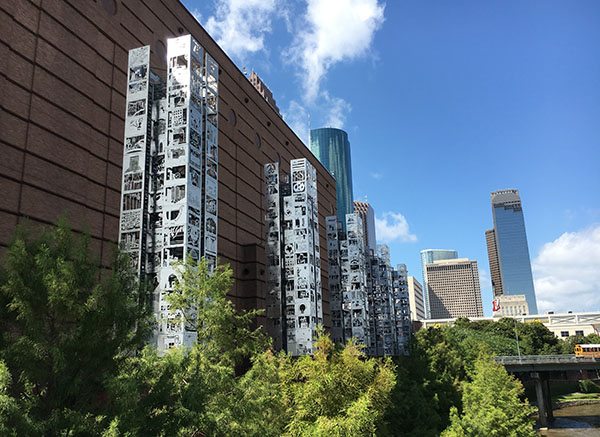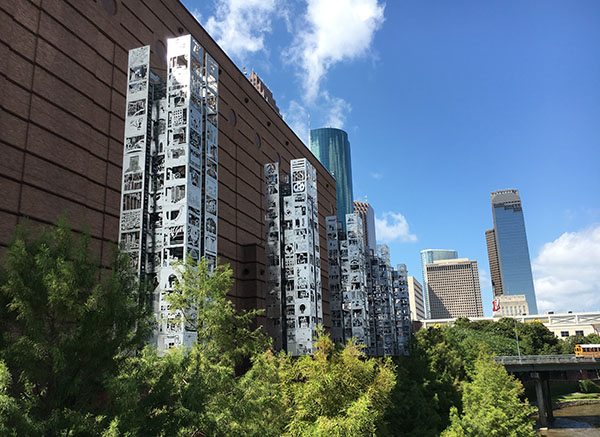 Visit NASA!
Let's face it, for first-time visitors, NASA's official visitors center, Space Center Houston, is probably the main the main reason you're coming here, and the reason one of Houston's nicknames is Space City.
This was also our only full day so we enjoyed a complimentary buffet breakfast at the Magnolia Hotel. If you're not a fan of hotel breakfasts, or you just want to get out and explore a bit more, there are lots of lovely breakfast places in Houston to try too.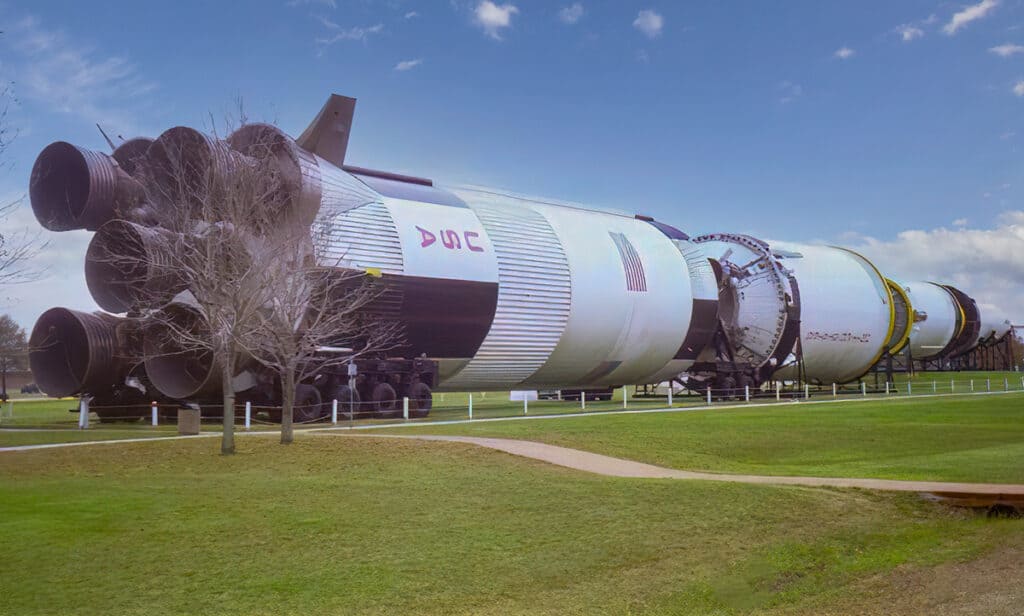 But we had our eyes set on space! We chose a city tour that included admission to Space Center Houston and it was one of the best things we did.
It was an excellent tour as we had a 90-minute tour of the city first, sitting up top in the double decker bus learning that there are more museums and galleries in Houston than in New York (!).
We heard about the oil money that built this city while creeping past the Houston Aquarium (if you have kids with you, you might want to hop off here) which has an underwater restaurant, then we headed out to space centre Houston.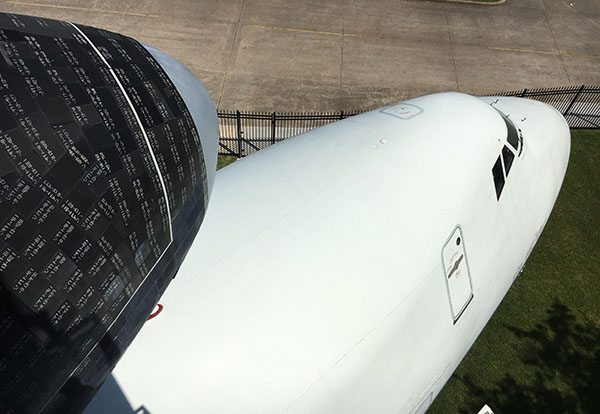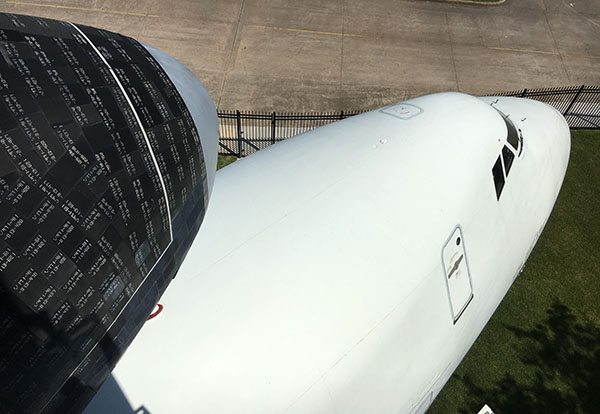 It's a 45-minute drive out to Lyndon B. Johnson space center. This is Mission Control. No rockets are launched from here, but they are controlled from here.
Once inside, you'll choose which tour you want to take. We then took a tram tour out to the control room that was used for the famous Apollo 11 moon landing in 1969 and continued to be used until 1993.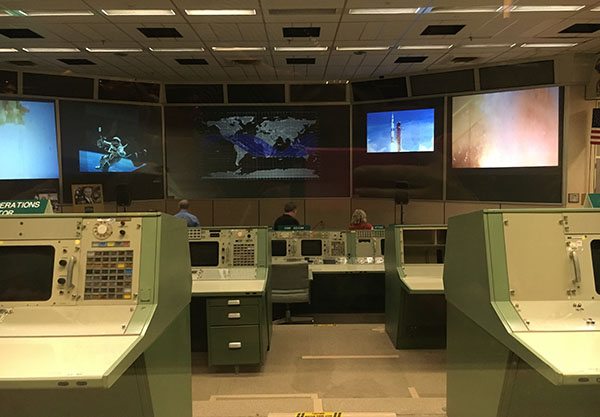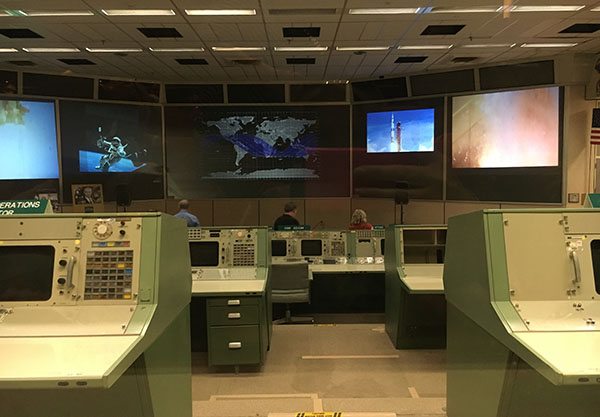 It has had all its original furniture put back in place for tourists to see and you can sit in the observation deck and see how it was in those days. The real work now takes place a floor below.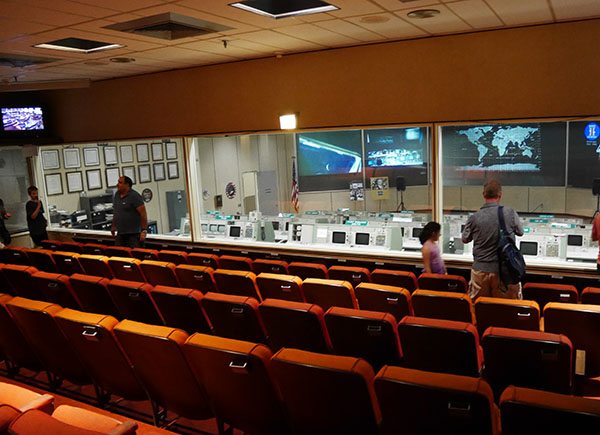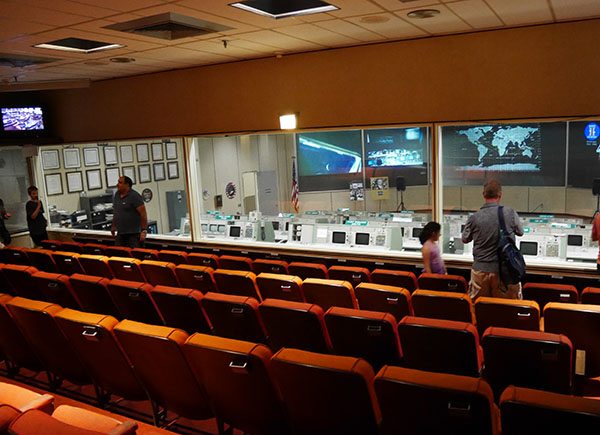 The other tram tour (they take an hour each, so you need lots of time!) is to the astronaut training program. We had to choose and missed this one.
Back over at the Space Learning Center where you arrive, they also show movies in theatres and the 45-minute history of space is a must.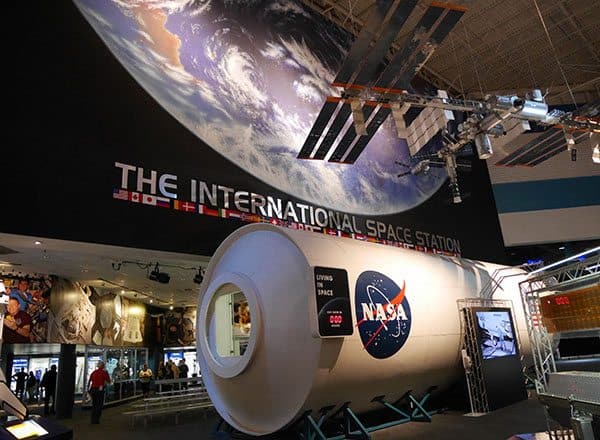 A replica of space shuttle Independence loaded onto a 747 – the actual 747 that flew it around the US – is also here for you to tour through. There are space suits, a moon rock, simulator rides and a huge food hall. We spent four hours and it wasn't long enough.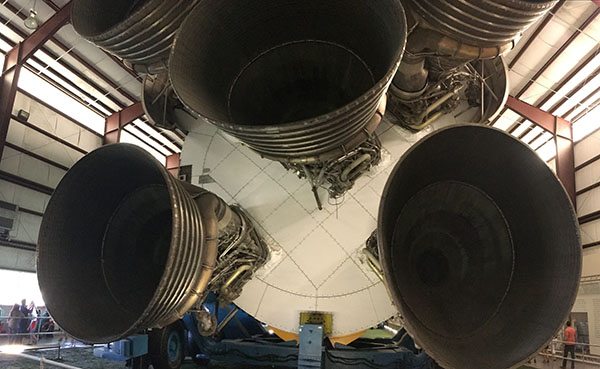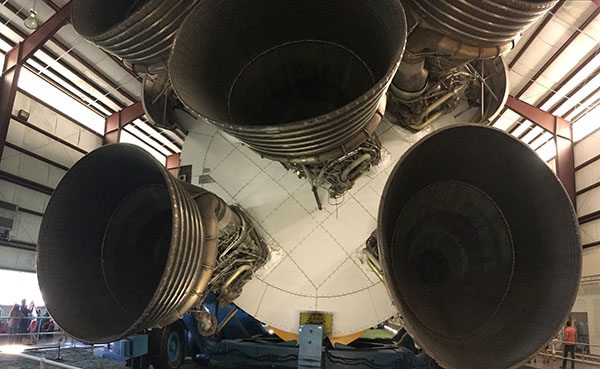 New: Artemis Exhibit – We Are Going Back to the Moon to Stay
The new permanent Artemis exhibit at Space Center Houston allows visitors to learn about humanity's next giant leap. Walk through lighted panels that tell the story of Artemis, NASA's space program that will return humans to the moon for the first time in over 50 years.
Through Artemis, we all will see the first woman and first person of color on the lunar surface.
Where to eat in Houston
Get a great steak in Houston
I like to do some research before I arrive in a city and in Houston we wanted either Tex Mex or steak, but there's also nothing like asking the locals for their recommendations.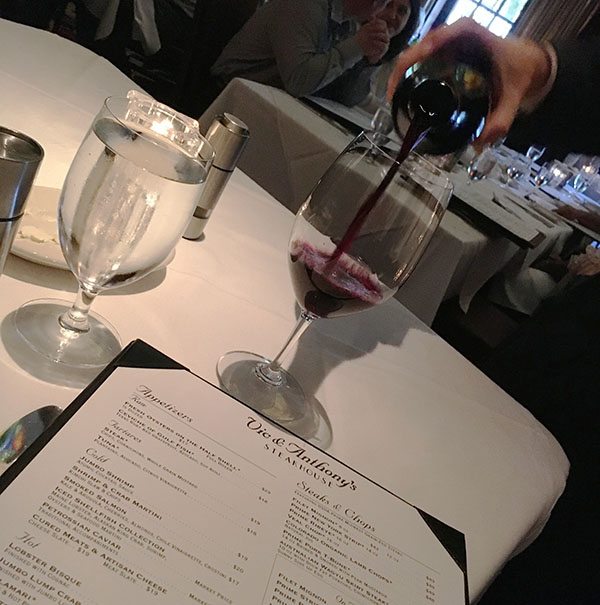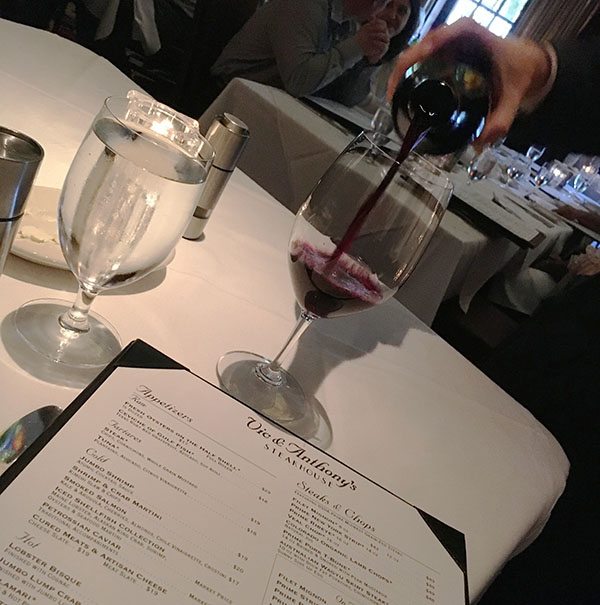 "Where's the best place to go for a steak?" I asked our barman at 5.30pm, after my little glass of pinot.
"Vic and Anthony's," he replied, quick as look at me. Then added Pappas too.
The latter is a chain of highly recommended restaurants, it turns out, who also have Pappas BBQ, Pappas Seafood and Pappas Mexican.
After more discussion with others at the bar, Morton's was added to the list of best steak houses within cooee of the Magnolia Hotel. But it was the fine dining Vic and Anthony's that won, four blocks from my pillow, where waistcoated waiters dust the crumbs off your white table cloth with a specially designed scoop. It's expensive, but if you're a steak connoisseur, you'll love this place.
Food trucks in Houston
If fine dining is not in your budget, there are a bunch of food trucks to try.
Whether you're looking for lunch or dinner on the run, or you're too late for a restaurant – or maybe you have a hankering for Tex Mex like me, you'll find food trucks roaming through town catering for so many great tastes.
Do a quick Google of Houston Food Trucks near you and you'll find a list. You'll probably need to jump on their social pages to check where they will be the night you're in town too.
If you're looking for great Texas BBQ, you'll want to read my post on the best BBQ joints in the US. It includes one in Houston!
Get outdoors
Houston is also known as the Bayou City, thanks to its 2,500 miles of bayous and waterways. It feels very open with the city's vast green spaces and you get out into nature.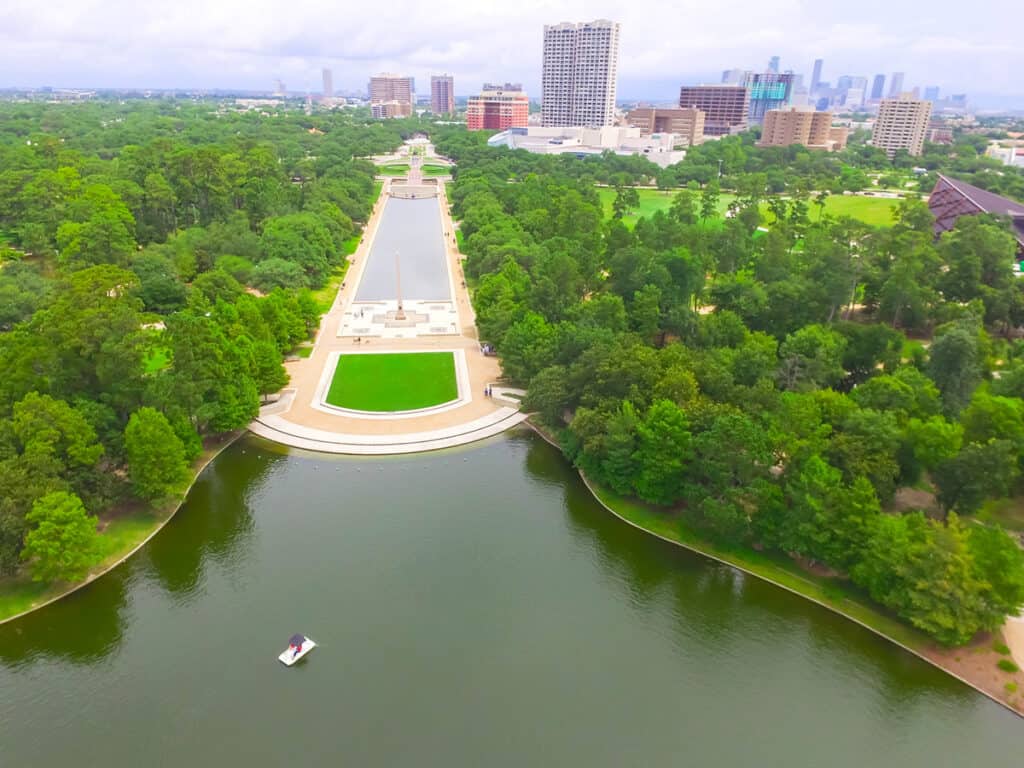 Hermann Park is a 445-acre urban park at the southern end of the Museum District. There are lots of things to do and see in enormous Hermman Park, including the 80-acre Bayou Parkland, which is filled with native plants and you'll see lots of wildlife, along Brays Bayou.
There are trials, wetlands, rolling meadows – a lovely spot for picnics. This part was cut off from the Park but is now accessible through a pedestrian underpass below North and South MacGregor.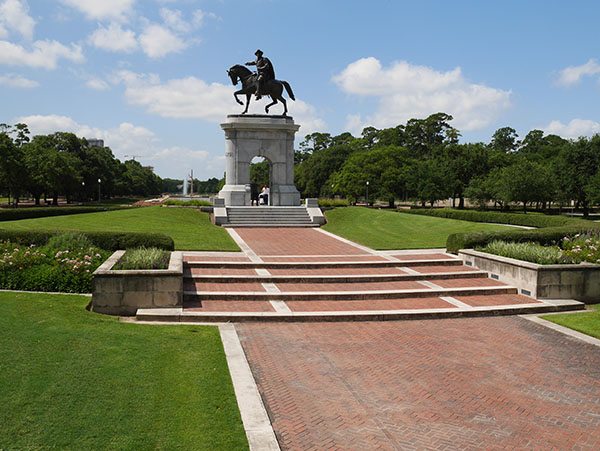 Events are hosted in Celebration Garden, located within McGovern Centennial Gardens and accessed though The Cherie Flores Garden Pavilion.
If you'd rather get active than watch active, there is an 18-hole golf course in Hermann Park.
In uptown Houston on a sweltering day, head to iconic Gerald D. Hines Waterwall Park and stand in its mist! Walking under the canopy of oak trees here is one the locals' favourite things to do.
New: The new Houston Botanic Garden, located on Park Place Boulevard just minutes from downtown, was inaugurated on September 18, 2020. The Houston Botanic Garden features a collection of themed gardens including Global, Culinary, Stormwater Wetlands and the Coastal Prairie.
Each garden provides a unique opportunity for visitors to explore hundreds of species related to a specific environment, from tropical to subtropical to edible and medicinal plants. Education and research are a critical part of Houston Botanic Garden's mission, so a number of programs and cultural events are planned throughout the year, including cooking demonstrations, lectures and performances.
Kayak with Alligators!
Not your usual tourist activity, but if you're looking for something different, you can kayak on the 26-mile Buffalo Bayou Paddling Trail, and yes you may see gators!
You can rent kayaks from several outlets including Bayou City Adventures, who operate in Buffalo Bayou Park. They offer tours and rentals across town, including stand-up paddleboards in Discovery Green and surfing lessons in Surfside plus paddling tours of Green Bayou and Armand Bayou.
Also look at Pinky's Kayak Rentals who take you to lesser known Armand Bayou where you'll see some amazing wildlife.
New: Visit an underground art venue, The Cistern at Buffalo Bayou Park in the former reservoir.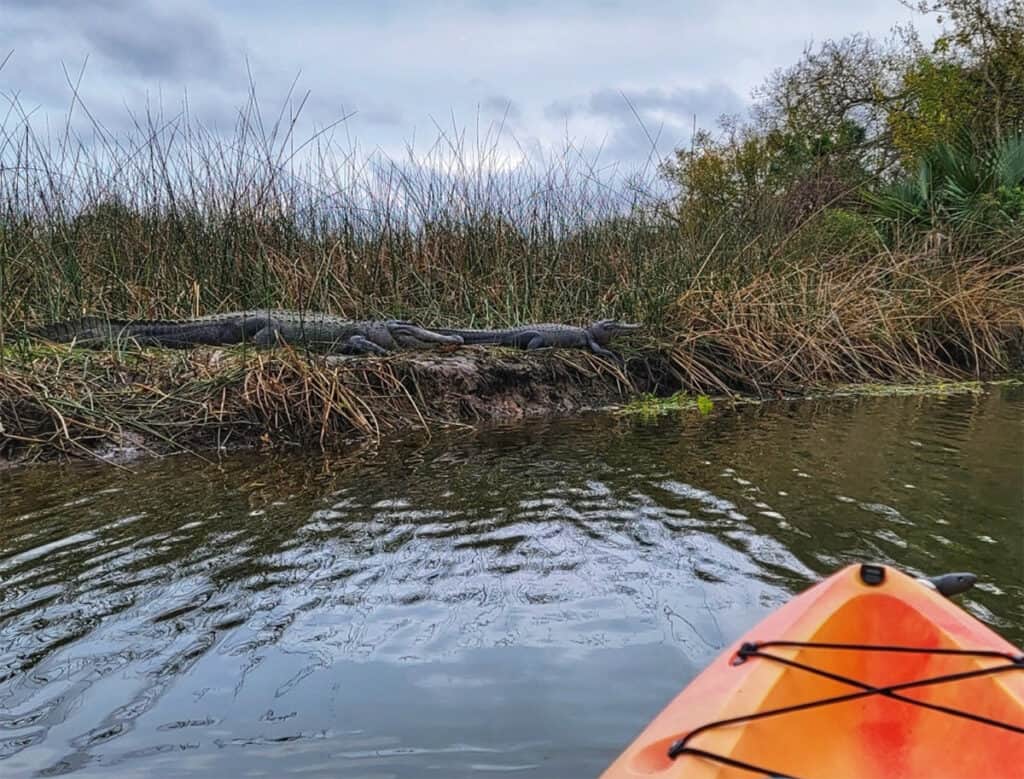 Get your art fix
The Menil Collection is a world-class art museum – with free admission – that houses approximately 17,000 paintings, sculptures, prints, drawings, photographs and rare books. You really need time here in what is described as the jewel of Houston.
But the Museum of Fine Arts Houston is also a must-see for art lovers. MFAH is one of the largest museums in the world and, second largest in the United States behind the Metropolitan Museum of Art in New York City in terms of floor space.
The Museum of Fine Arts, Houston celebrated the opening of the new Nancy and Rich Kinder Building, inaugurated on November 21, 2020. The Kinder Building is the third gallery building of the MFAH and is devoted to the display of the museum's outstanding and fast-growing international collections of modern and contemporary art.
For families, the Children's Museum Houston is a hands-on experiential place to stretch the imagination. It's one of the most fun things your family will love doing, including having to solve riddles and learn some science while having fun doing it. Prebook your ticket here.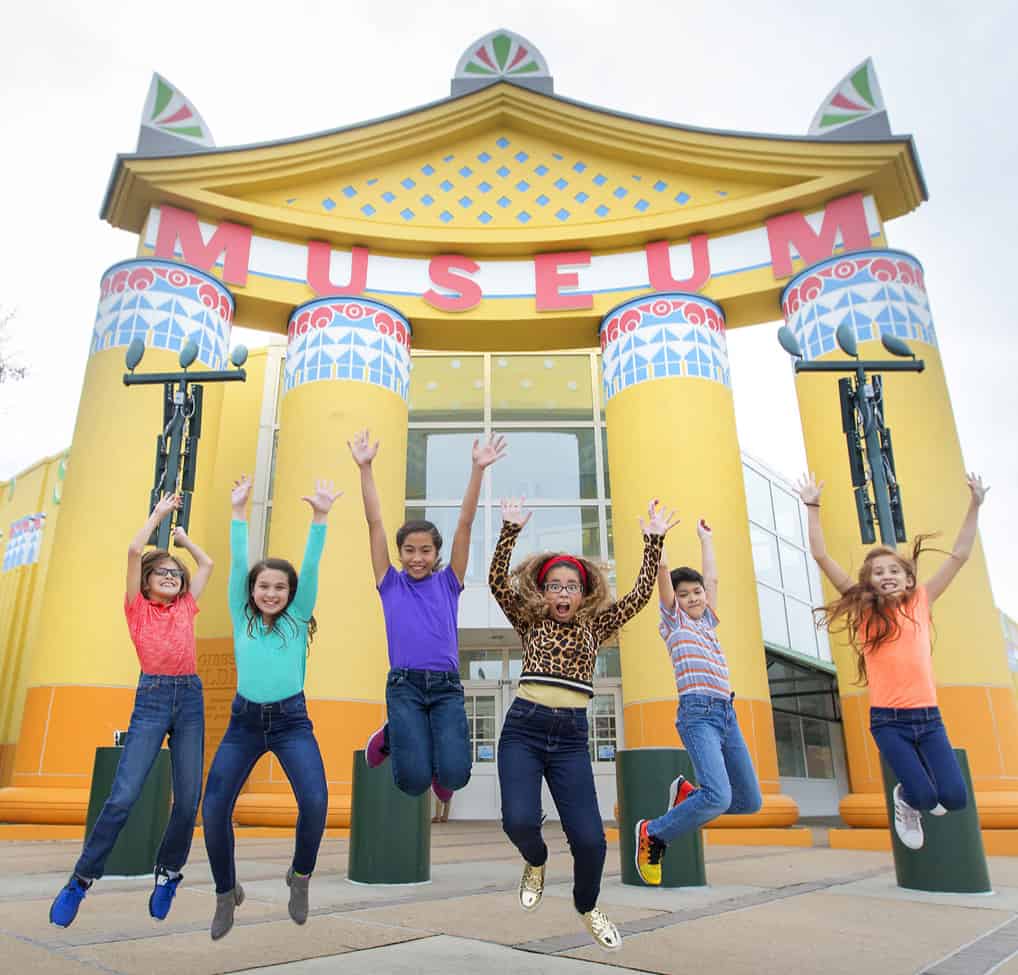 Take a tour
Go shopping! If you've got a long layover, or maybe you need to check out of your hotel by 10am but your flight is not until late, take this 6-hour Tanger Outlet Mall shopping tour!
Take a free Houston tour with an official Houston Greeter. The Greeter organization runs in many cities in the US with local guides volunteering their time to take visitors on tours.
See a full page of Houston experiences and links to purchase tickets all in one place on this page.
More of my Texas posts
You might like to read about 3 cool neighborhoods in Dallas to eat, drink and shop.
I also stayed in Fort Worth, just down the road from Dallas and wrote this post about why you should stay in Fort Worth too.
Pro tips: Buy a Houston CityPass and save over 50% on up to five top Houston attractions which cover the Space Center Houston, Downtown Aquarium, Houston Museum of Natural Science, Houston Zoo or the Fine Arts, Kemah Boardwalk or the Children's Museum Houston.
Or just grab a Hop On Hop Off city tour pass and explore at your own pace. My tip is to do the full circuit first, then stay on the bus to ride around again, once you have your bearings of a city, and hop off the second time.
Save