How to spend 48 hours in Houston
Houston is great stopover city for New Zealanders thanks to Air NZ flying direct from Auckland.
It's also a huge convention city. About 60,000 people were here recently for a quilters convention (who knew that was such a popular pastime?!) and the weekend after I was here Comicpalooza was on and characters were seen roaming the streets in between what ever it is they do in there.
If you have a couple of days, there is plenty to do in H-Town!
It takes 13 hours to fly from Auckland to Houston. That might sound like a long time to be sitting in economy class, but on reflection, not as long as the rigmarole to transit through Los Angeles and board another flight.
In fact it saves hours this new Houston route. And as I'm on my way to New Orleans, it provides a brilliant gateway to America's south and east coast. One hour to New Orleans in fact, but more about that later…
Houston is a good stopover city, but I don't think you'd want more than a couple of days. However with just two days there was more than enough to keep us busy!
Here's what I can suggest if you have 48 hours in Houston:
Day One in Houston
We stayed at the Magnolia Hotel down town. Great for easy walking distance to Minute Maid Stadium to watch the Astros baseball team play – even if it was 36˚C! On the weekends it's pretty dead down here, but you're not far from the theatre district too.
You'll arrive from Auckland about 1.30pm, so we checked in by 2.30 and shut our eyes for a couple of hours, before heading down to the 2nd floor for the Magnolia free happy hour. If I'd had the energy I would have grabbed a cab to The Galleria to go shopping. 400 shops in fact. But alas I looked at the back of my eyelids instead.
Where to eat steak in Houston
I like to do some research before I arrive in a city, but there's also nothing like asking the locals for their recommendations.
"Where's the best place to go for a steak?" I asked our barman at 5.30pm.
"Vic and Anthony's," he replied, quick as look at me. Then added Pappas too.
The latter is a chain of highly recommended restaurants, it turns out, who also have Pappas BBQ, Pappas Seafood and Pappas Mexican. After more discussion with others at the bar, Morton's was added to the list of best steak houses within cooee of the Magnolia Hotel. But it was the fine dining Vic and Anthony's that won, four blocks from my pillow, where waistcoated waiters dust the crumbs off your white table cloth with a specially designed scoop. It's expensive, but if you're a steak connoisseur, you'll love this place.
Head back to your room and stumble into bed.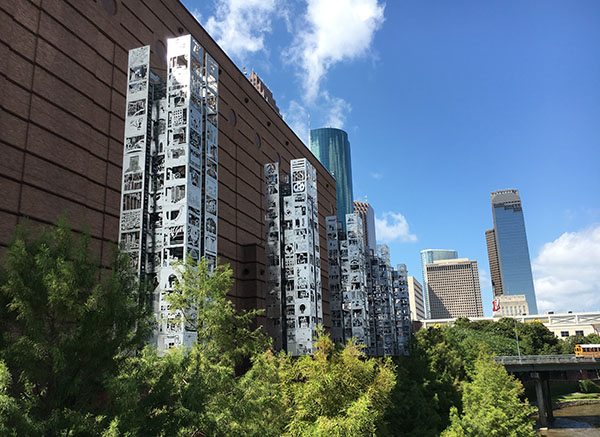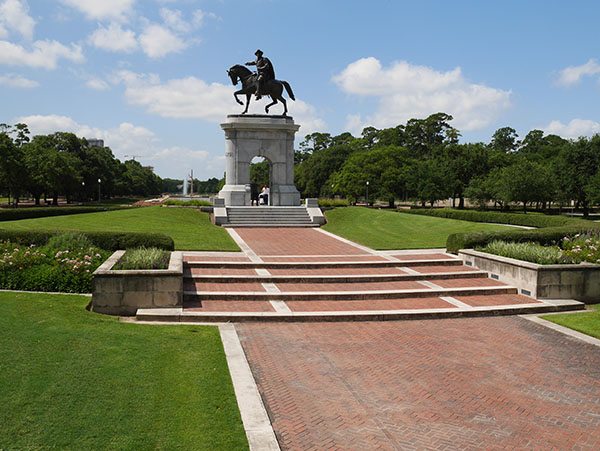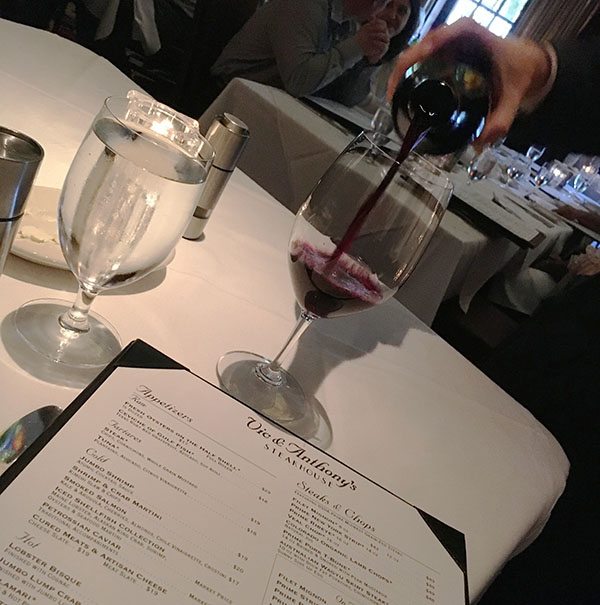 Day Two in Houston
This is our only full day so we enjoyed a complimentary buffet breakfast at the Magnolia, then joined a Houston City Tour, which leaves from outside the Hilton Hotel. A free car from the Magnolia would have taken us there, but alas it's first come, first served, and we were too late. A cab anywhere in the downtown area is a $6 flat rate. There is also the free Greenlink bus which will take you around, including into the Theater District.
The City Tour we chose also included the NASA Johnson Space Center, so after 90 minutes up top in the double decker bus learning that there are more museums and galleries in Houston than in New York and hearing about the oil money that built this city while creeping past the aquarium with an underwater restaurant, we headed out to space.
It's a 45-minute drive out to Lyndon B. Johnson's space center. This is Mission Control. No rockets are launched here, but they are controlled from here and a tram tour out to the control room that was used for the famous Apollo 11 moon landing in 1969 and continued to be used until 1993, has had all its original furniture put back in place for tourists to see. The real work now takes place a floor below.
The other tram tour (they take an hour each, so you need lots of time!) is to the astronaut training program. We had to choose and missed this one. Back over at the Space Learning Center they show movies in theatres and the 45-minute history of space is a must. A replica of space shuttle Independence loaded onto a 747 – the actual 747 that flew it around the US – is also here for you to tour through. There are space suits, a moon rock, simulator rides and a huge food hall. We spent four hours and it wasn't long enough.
Friday night and the Houston Astros were playing at Minute Maid Stadium (formerly Enron, before the troubles) so we walked to the stadium nice and early to get amongst the pre-game action American fans are so fond of and to choose from the vast range of food options, from nachos served in a helmet, to hot dogs and even a carvery in the 2nd floor Club Level.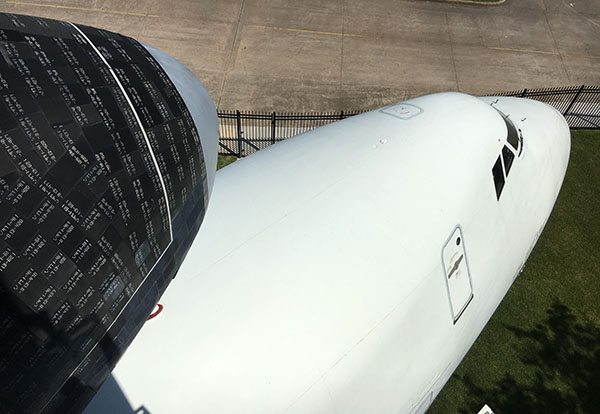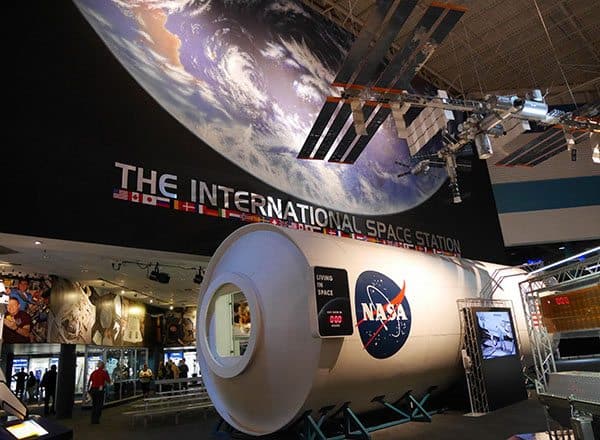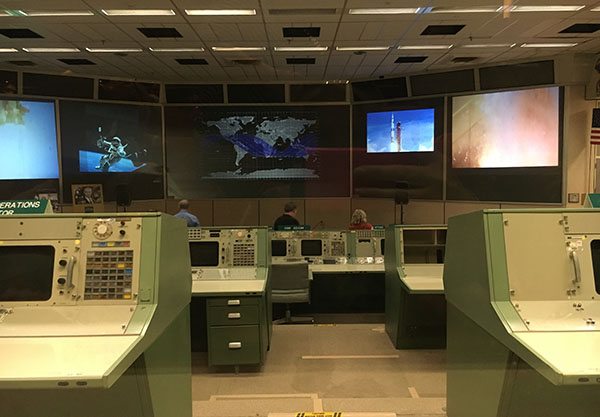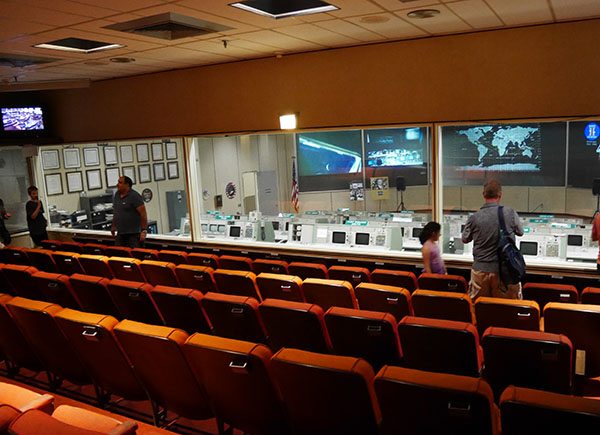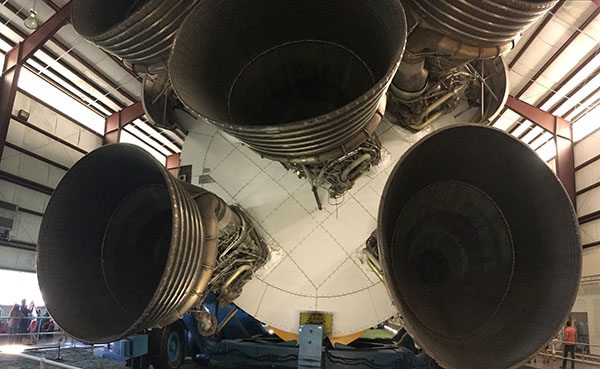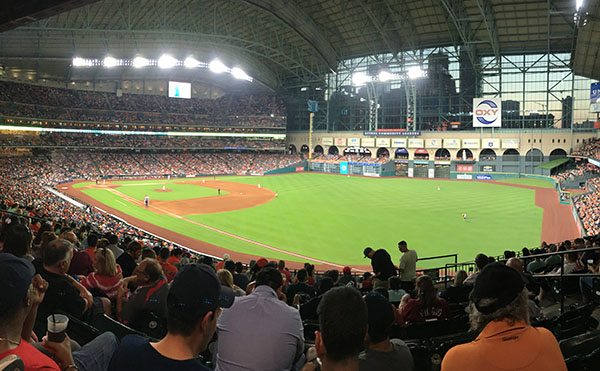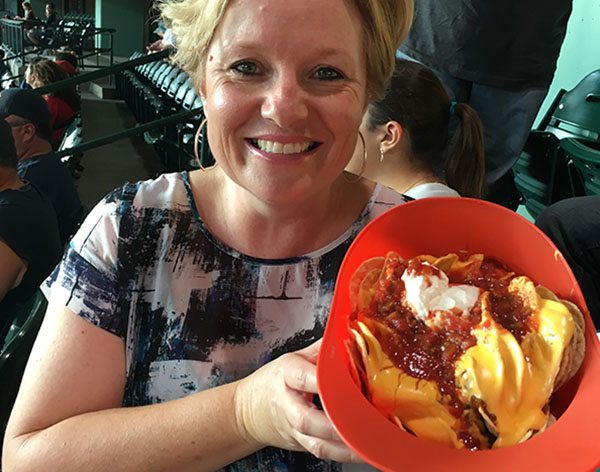 ___________________________________
Get huge discounts off five iconic Houston attractions with CityPASS!
Your pass covers the Space Center, Downtown Aquarium, Houston Museum of Natural Science, Houston Zoo or the Fine Arts, Kemah Boardwalk or the Children's Museum. Click here or on the image for more details and to purchase online!
Save