Most people come to Galveston, the little Texas town on the Gulf of Mexico, because they're getting on a cruise in the Gulf of Mexico the next day. A one-night stay is typical for visitors here.
But hubby and I drove the hour and a half from Houston just for a look around, with Glen Campbell's "Galveston" becoming an ear worm for the next 24 hours.
Play the music video for a stroll down memory lane!
We like Houston for a stopover from New Zealand, but this time popped down for a night in Galveston and found it to be a cute town and well worth arriving a couple of days earlier if you are cruising from here.
It's a good idea to get out of town if you arrive in Houston on a Monday, because unless you're a fan of baseball – and it's baseball season – you'll be wondering what to do!
There are lots of great places to eat serving locally caught shrimp and seafood, and I found the sweetest little hotel too.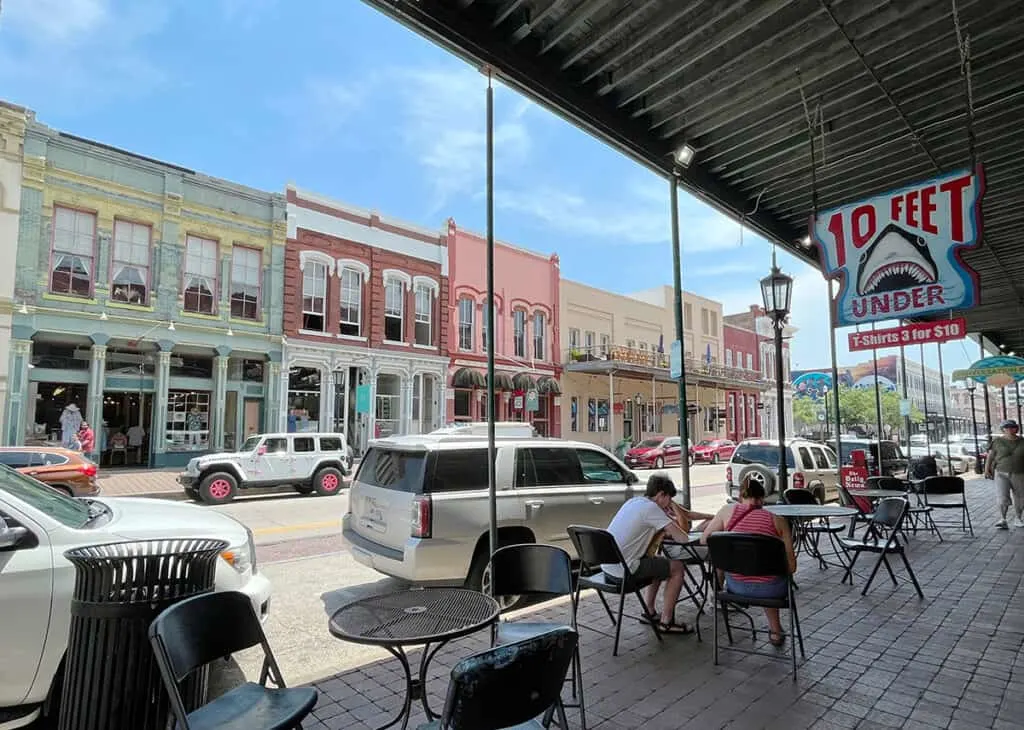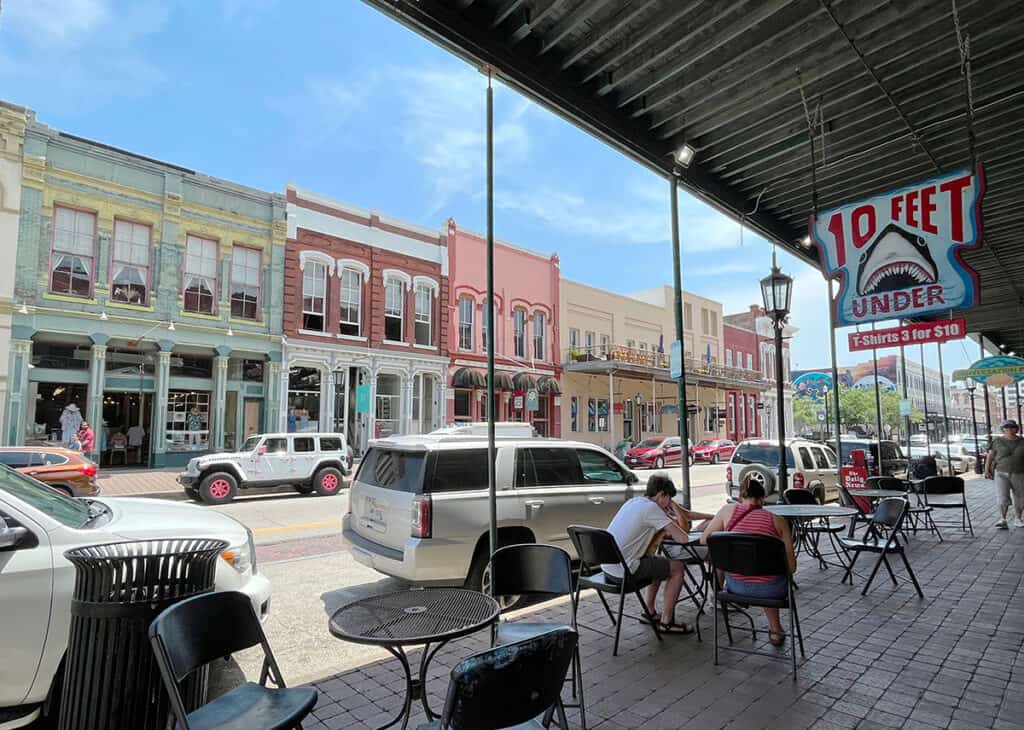 There are two distinct parts to Galveston when it comes to where you want to stay: historic downtown and the seawall.
The wharf borders the Strand Historic District where the shrimp boats come in and where the restaurants lining the water utilise their catch on the plate. (Prawn po-boy and shrimp cerviche for us!)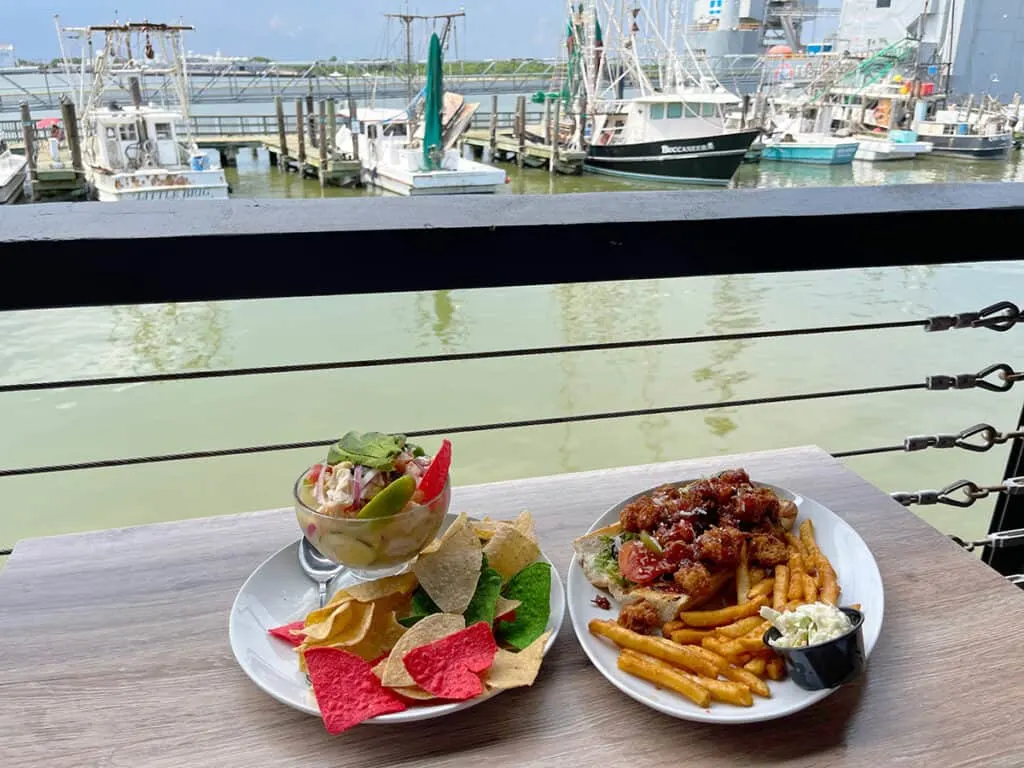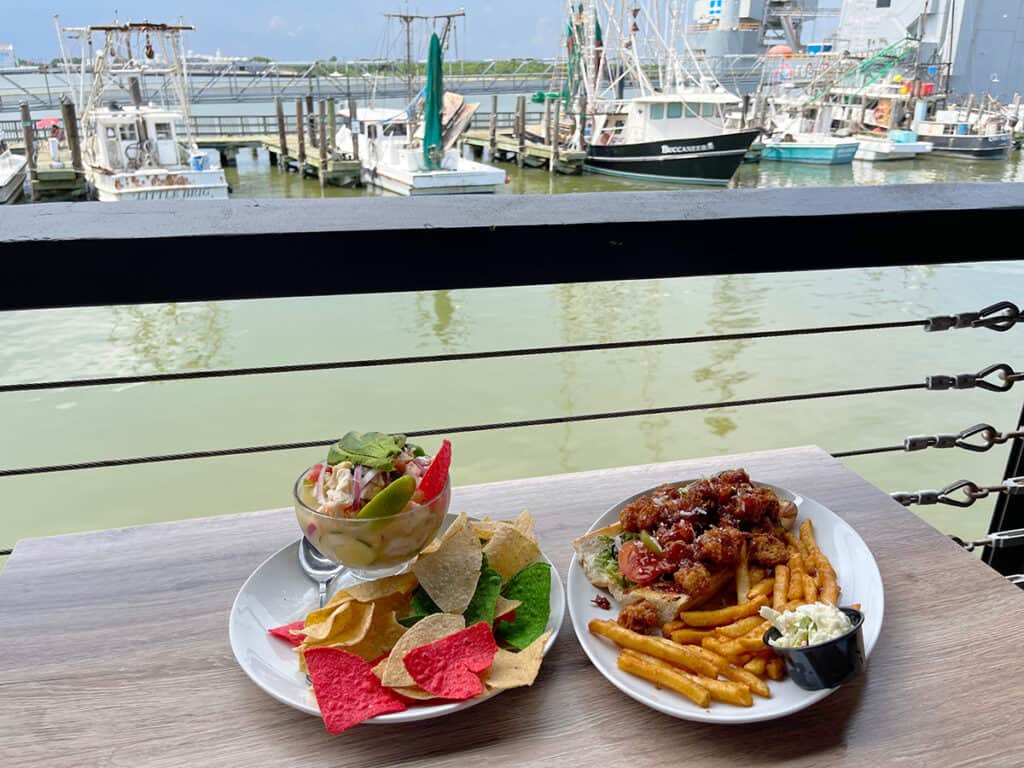 This is a couple of blocks and easy walk from historic Galveston, which has really one main street worth shopping along.
Then there's the seawall, on the Gulf coast. I thought this was walkable, but it's not really. If you're staying a couple of days you'll want a car here.
If not, stay in the historic part and Uber to the Seawall for some of the attractions I've listed below, and the restaurants.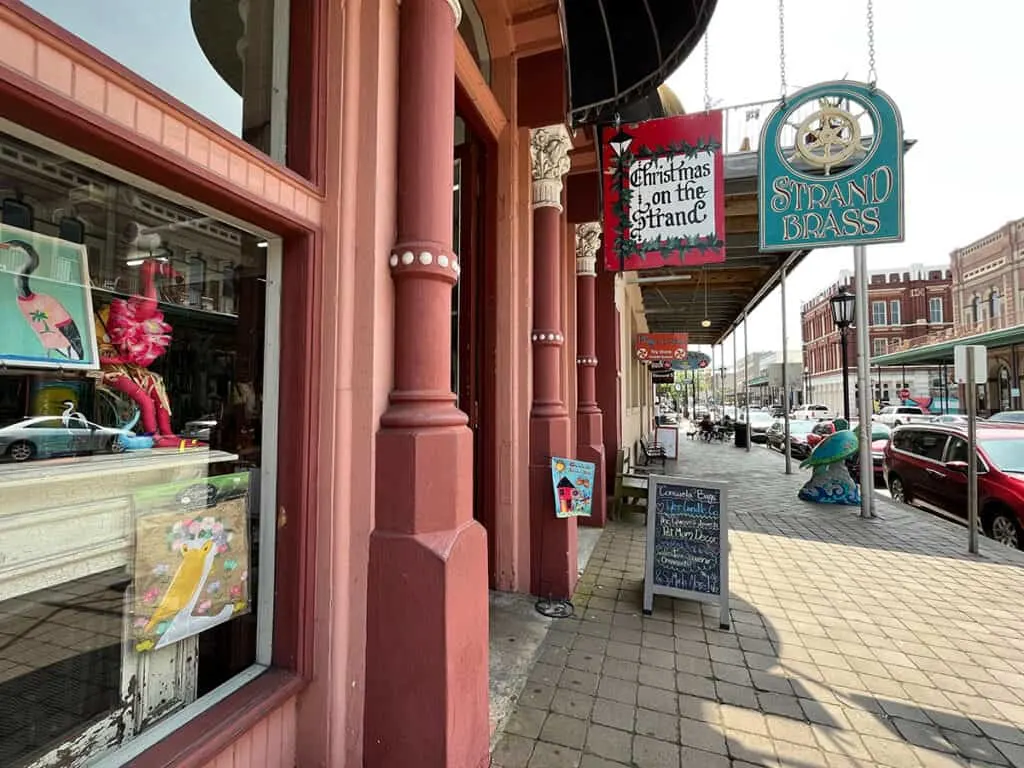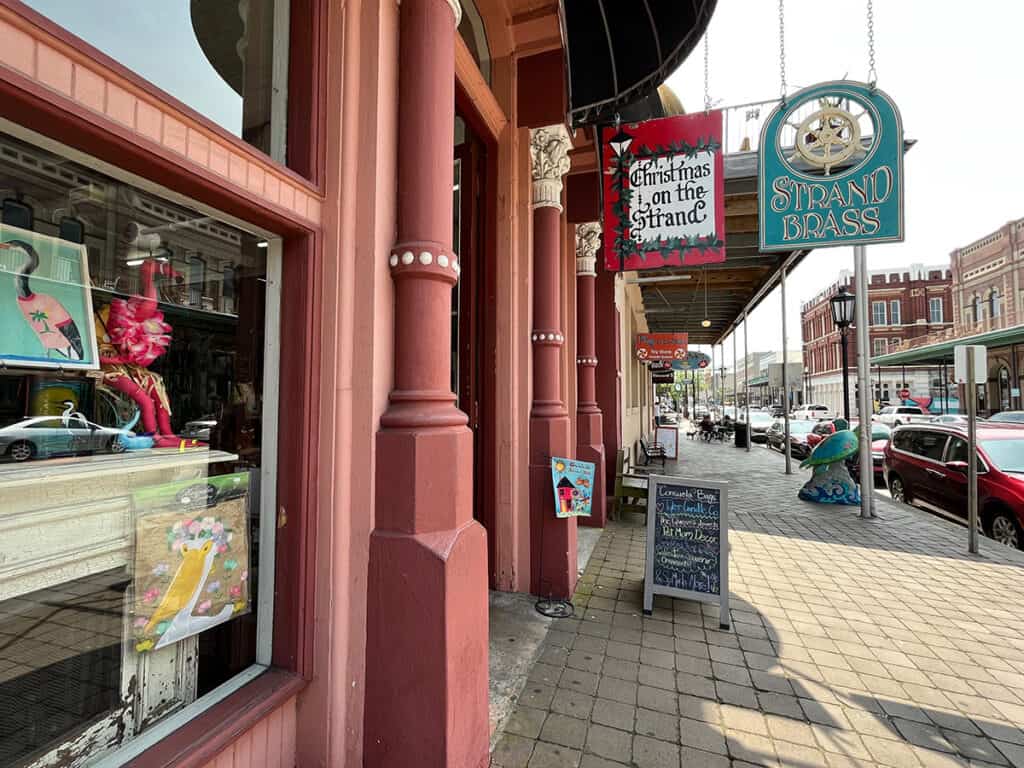 Where to eat in Galveston
I'm really all about the food when I travel. I don't like to waste a night on a bad burger, so I picked the brains of some locals and came up with this list for you to look over.
Thanks to Ellie from Strand Brass, a cute shop filled with Christmas decorations and knick knacks, and talking to other locals, plus our own experiences, I've put this list below together of great places to eat in Galveston. Because if you're only here for a night or two, you don't want to waste a meal!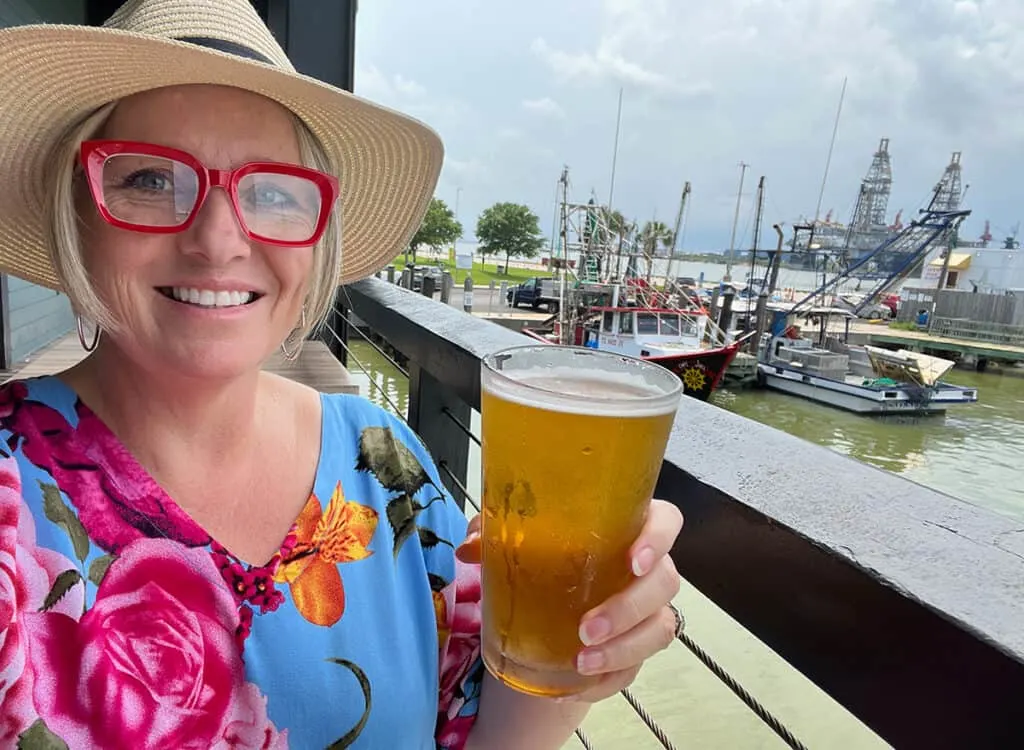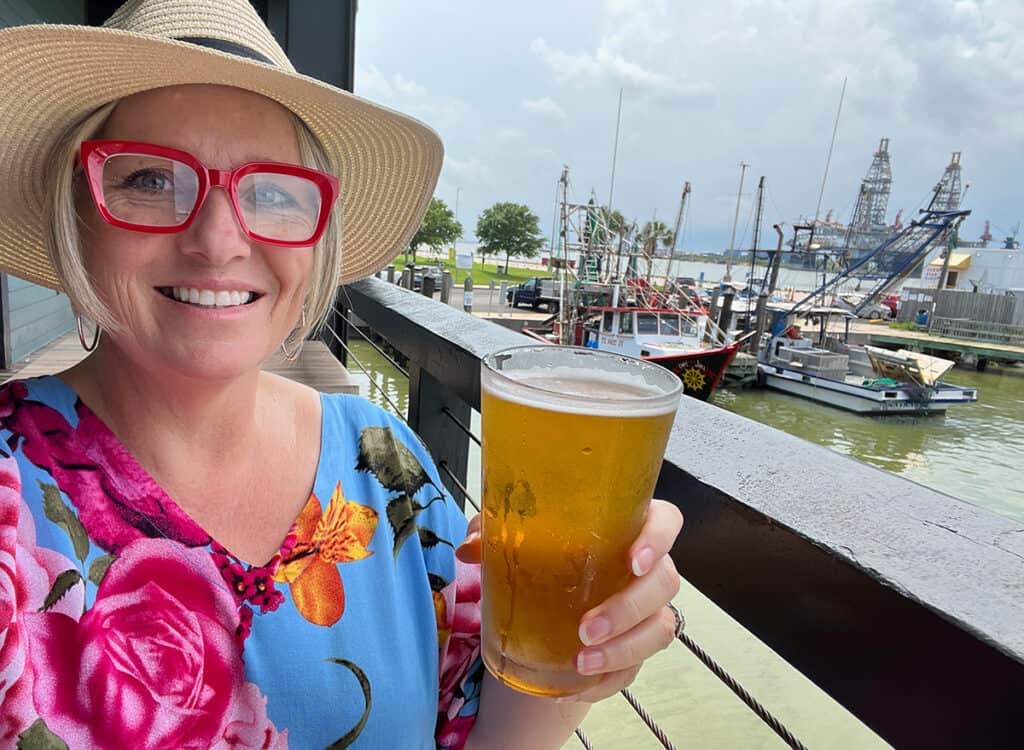 On the Seawall
Miller's Seawall Grill – at 19th and Seawall. A great family restaurant serving good ol comfort food. The gumbo is highly rated. Open from breakfast till dinner.
Number 13 – a steak house and seafood restaurant open for brunch, lunch and dinner. This place is fancy and prices reflect that. Start with Alaskan king crab dip, or something from the raw bar, then a steak. Be prepared to drop from $59 to $130 for a steak!
Blvd, 27th & Seawall – a seafood restaurant open for brunch, lunch and dinner.
The Spot – this is where we ended up to watch the baseball in a sports bar on the Seawall for burgers and a Caesar salad. A casual dining experience with open air and indoor seating. This is actually five restaurants in one, so take your pick of whichever "spot" you like best. We chose the Tiki Bar.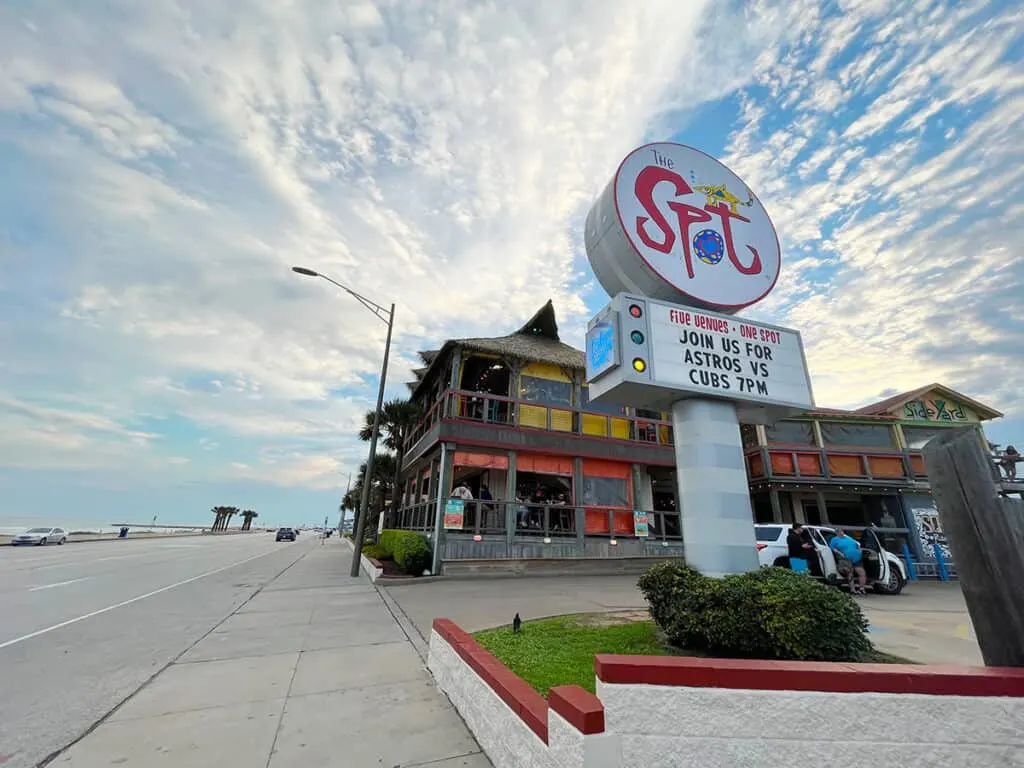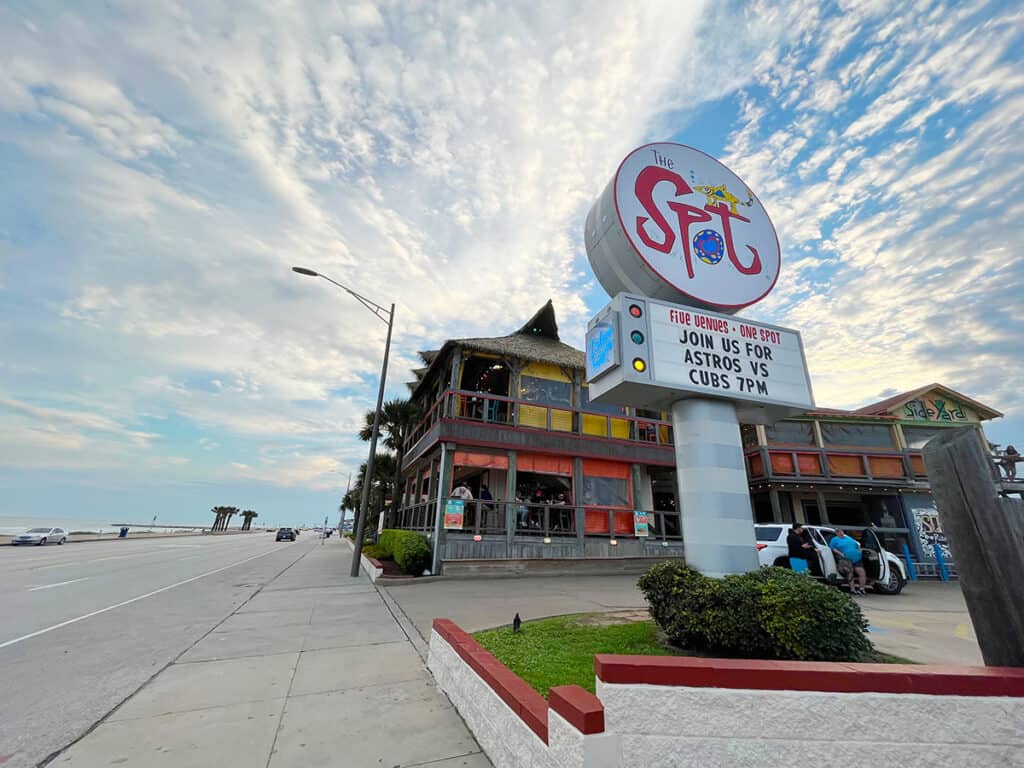 Nick's Kitchen and Beach Bar – for burgers and po-boys on the Seawall. They serve seafood and have a pool bar with live music. Grab a shrimp taco with sea views or enjoy the busy vibe of the pool bar.
We had a drink at Pelican and Shark, which is a cool little beach hut on the end of the jetty reaching into the Gulf with locals surf casting and fishing below.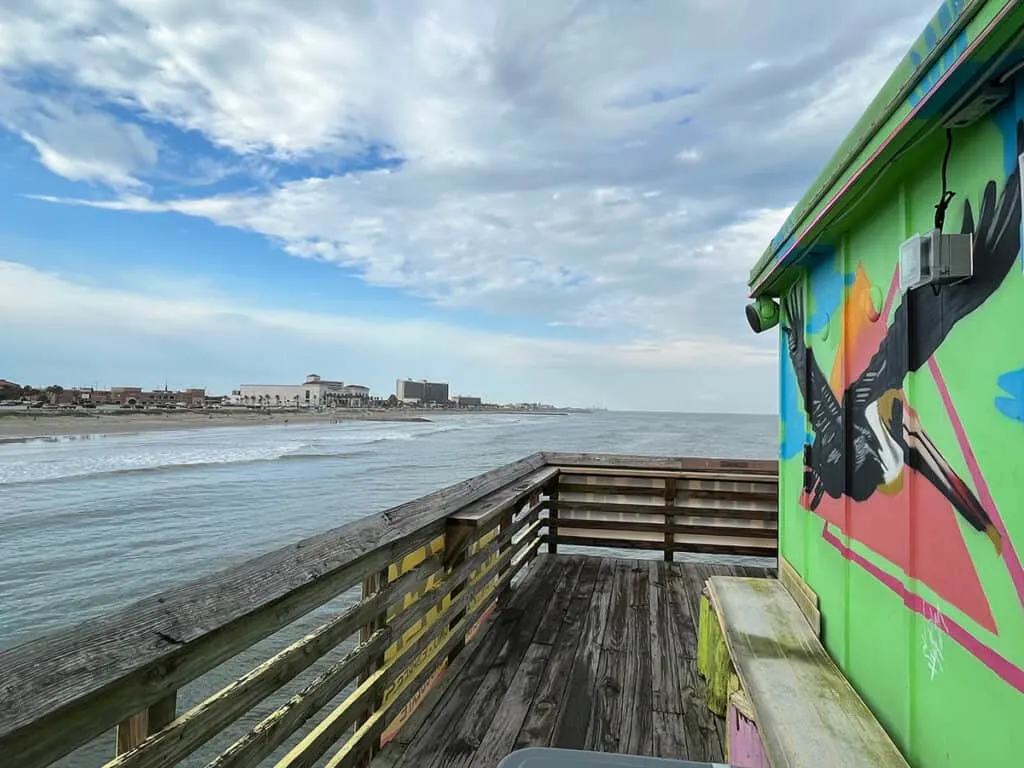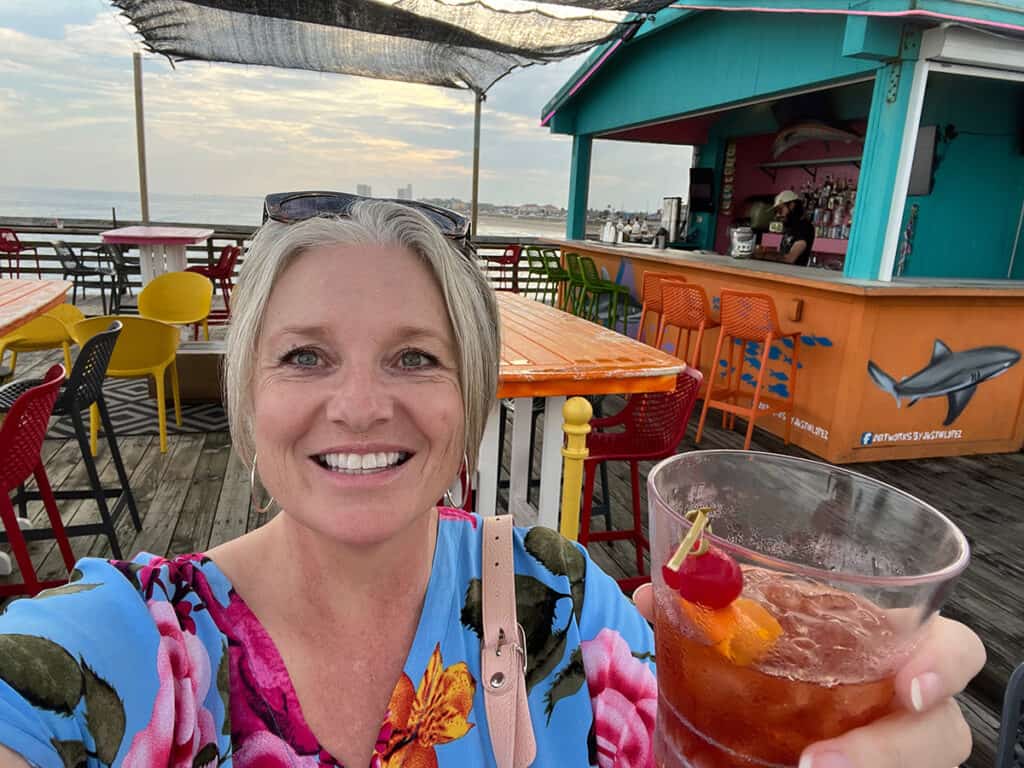 In downtown
Katie's is where we had lunch, sitting outside watching pelicans paddle around the fishing boats. It was good food. We had a shrimp po-boy and a shrimp ceviche washed down with a local beer.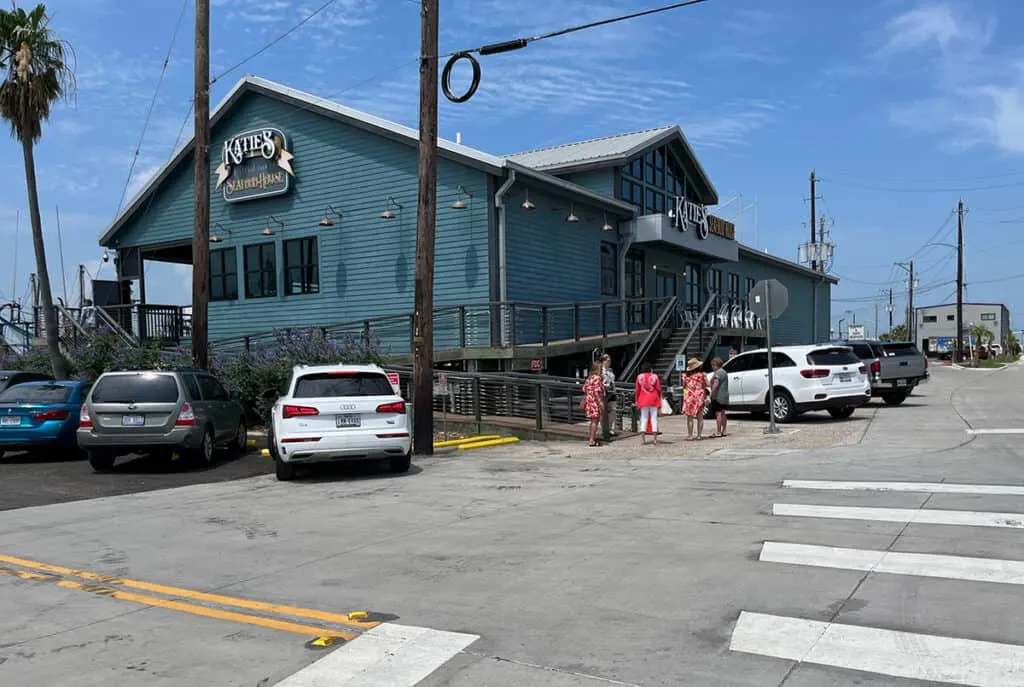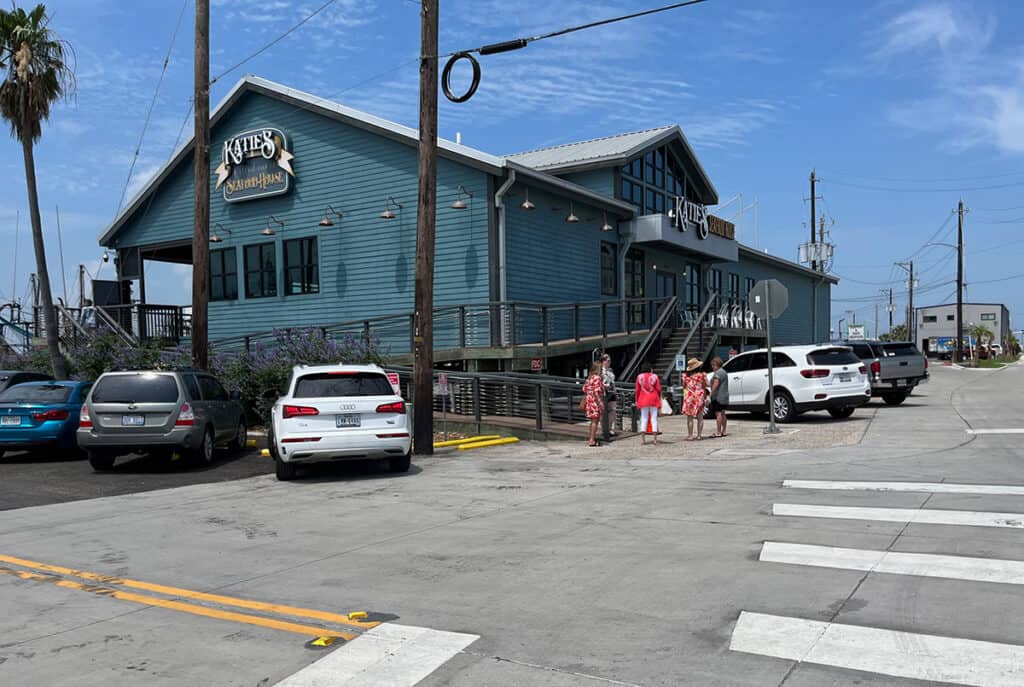 Willie G's is also down on the waterside, and I liked their menu. If I'd had another day I would have come here for lobster bisque.
Fisherman's Wharf is the seafood restaurant down here and you won't be disappointed either.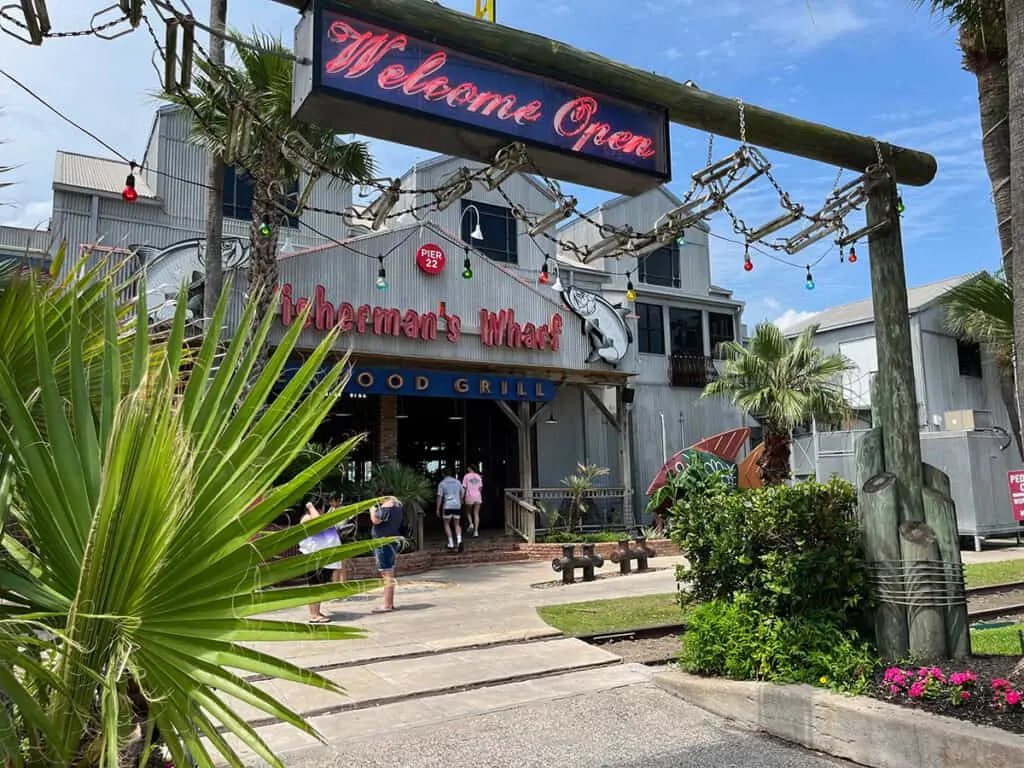 Yaga's Cafe on the Strand – for burgers and pizzas and live music on the weekends when the crowds are pumping! There is a nice outdoor patio for dining under umbrellas if the weather's good.
If it's Italian you have a hankering for, try Tratorria la Vigna. The owners are from Sicily and make their own pastas and sauces.
For breakfast we found Sugar and Rye, which had only been open a few months, just down the road from our cute-as-a-button accommodation. I had to try the fried green tomatoes and corn bread!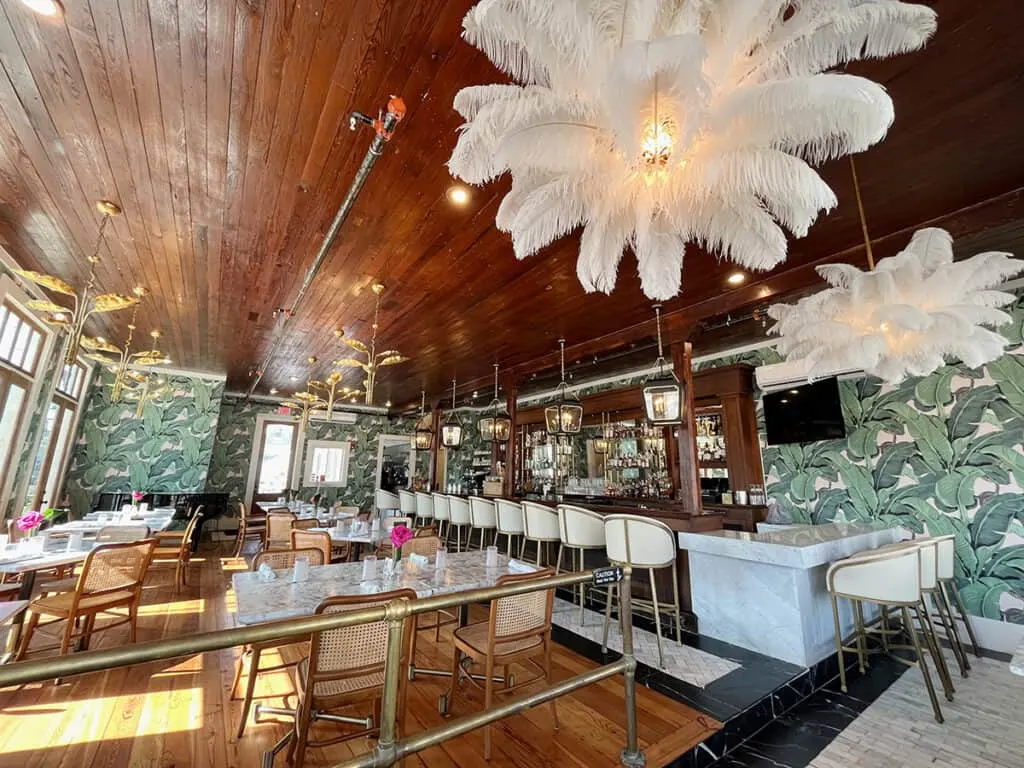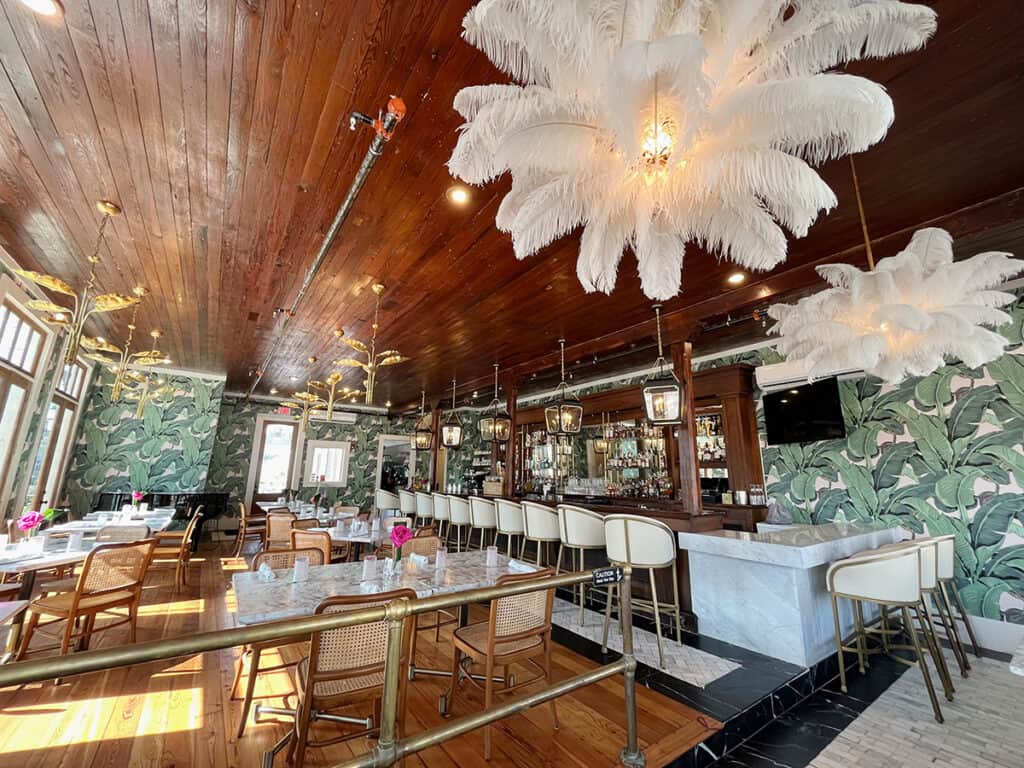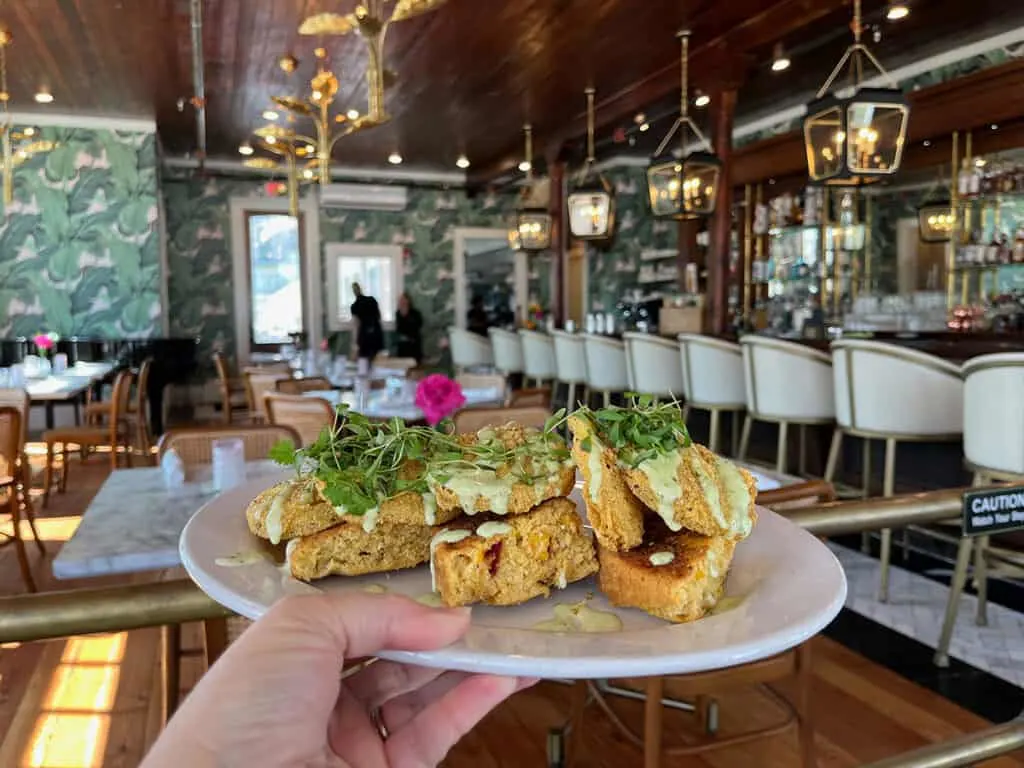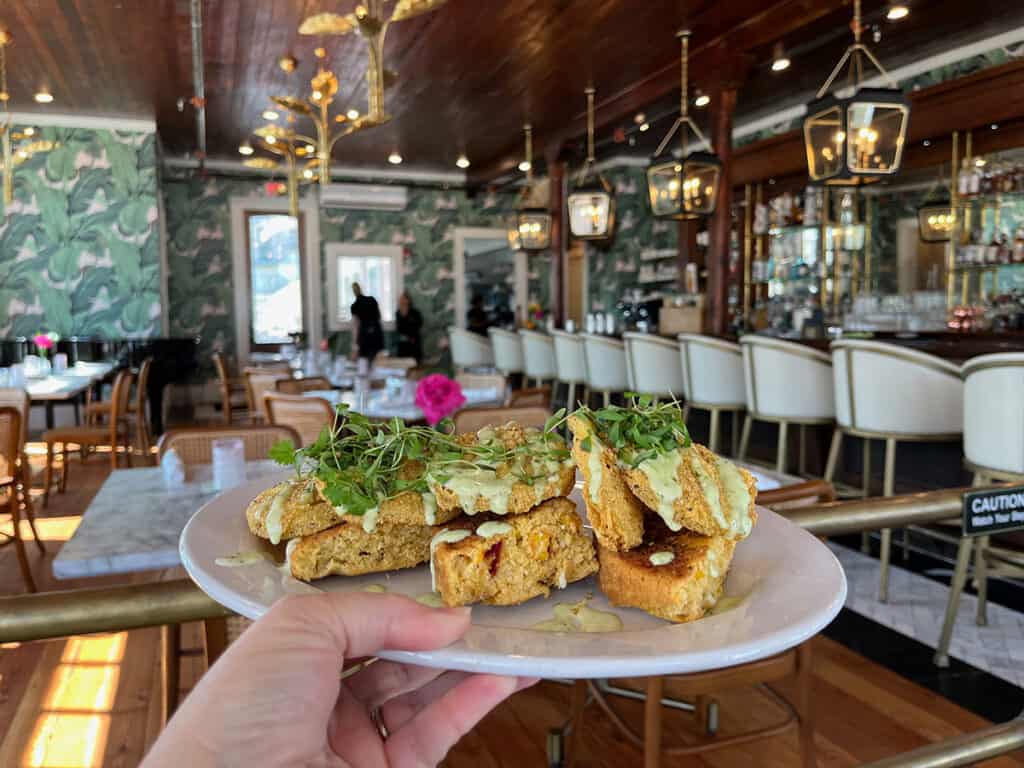 Things to do in Galveston
If you have time to do more than eat and drink (we didn't!), you might like these fun things to do in Galveston.
Shark Attack 5D Theater is a bit much for me, but if you're into thrill rides and love the idea of being underwater (not literally) watching a Megalodon shark attack – and it won't affect your sleep – then do it! It's located opposite Pleasure Pier, which is a boardwalk on a pier with rides and souvenir stores.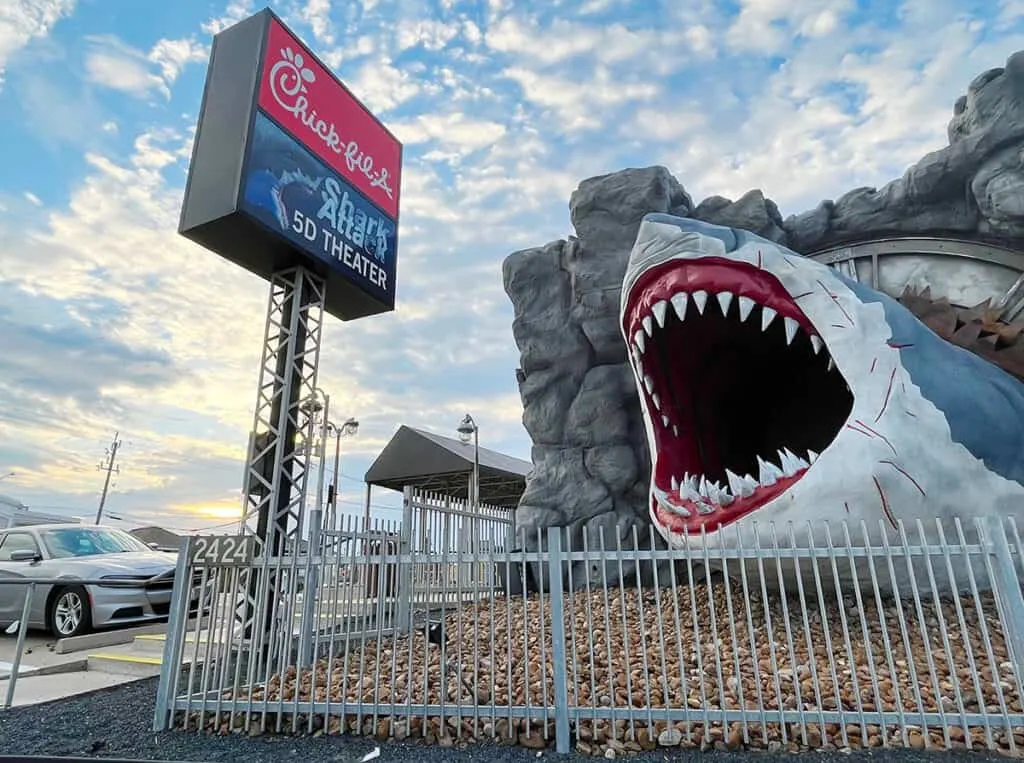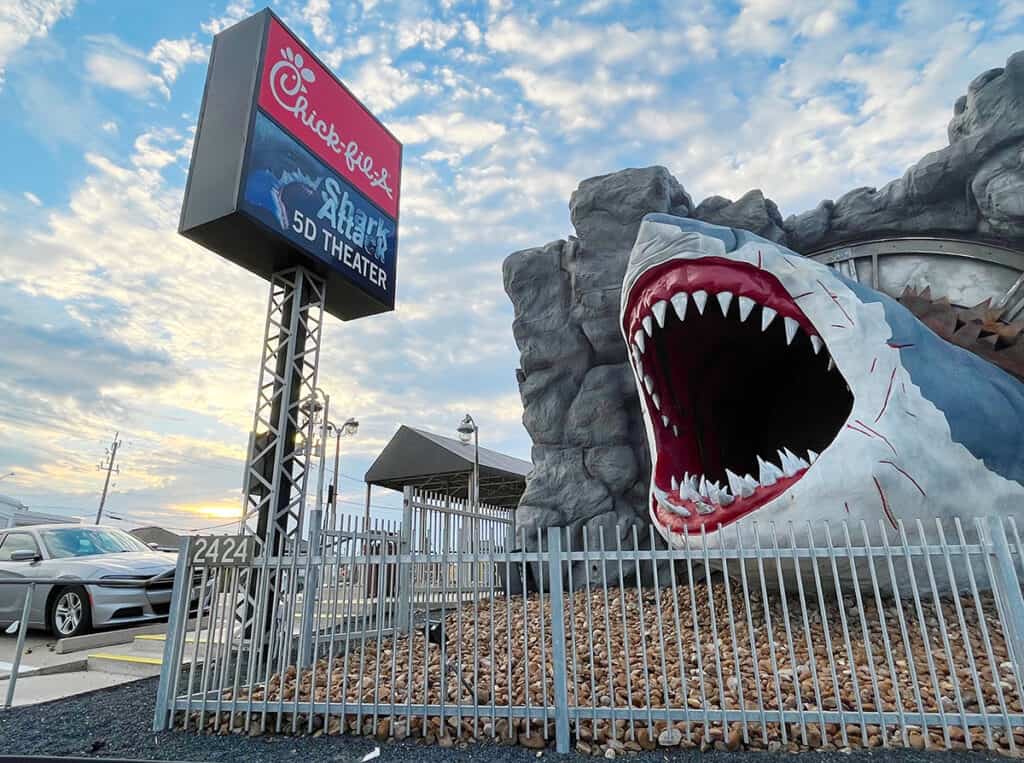 Visit Moody Gardens – this is an institution! Think theme park with an aquarium, and discovery pyramids. The rainforest pyramid is a recreation of the rain forests of the world in a 10-story structure with 2000 exotic plants and animals including monkeys, birds and sloths.
The aquarium pyramid features a 12-story high aquarium depicting the oceans of the world, plus a lazy river and water slides, a wave pool and sandy beaches. Get a day pass, or if plan to come more than once, the annual pass is cheaper.
Go deep sea fishing – if you want to get out on the water with a rod and reel, you can find a bunch of fishing charters in Galveston to choose from.
Hit the beach – Galveston Island is on the stretch of Texas coastline running along the Gulf of Mexico. If the weather's right, you might like to take a beach chair and your snacks to East Beach (which has a boardwalk and entertainment and alcohol is permitted), Stewart Beach (which has umbrella rentals and life guards).
Dolphin watching – take a boat tour and spot dolphins in the Gulf of Mexico.
Where to stay in Galveston
We liked the downtown area for its shops and historical buildings, that are all really walkable to the wharf for dining too.
I found The Oleander, which is a small family-owned hotel with just eight rooms, each decorated differently. There is no reception, you'll be emailed the door code on the day of your arrival. It's so cute and not far from downtown. We had a car, and with plenty of parking, just followed our noses for a look around Galveston.
The room below is Room 8, and you book them individually on Booking.com or by reaching the hotel direct.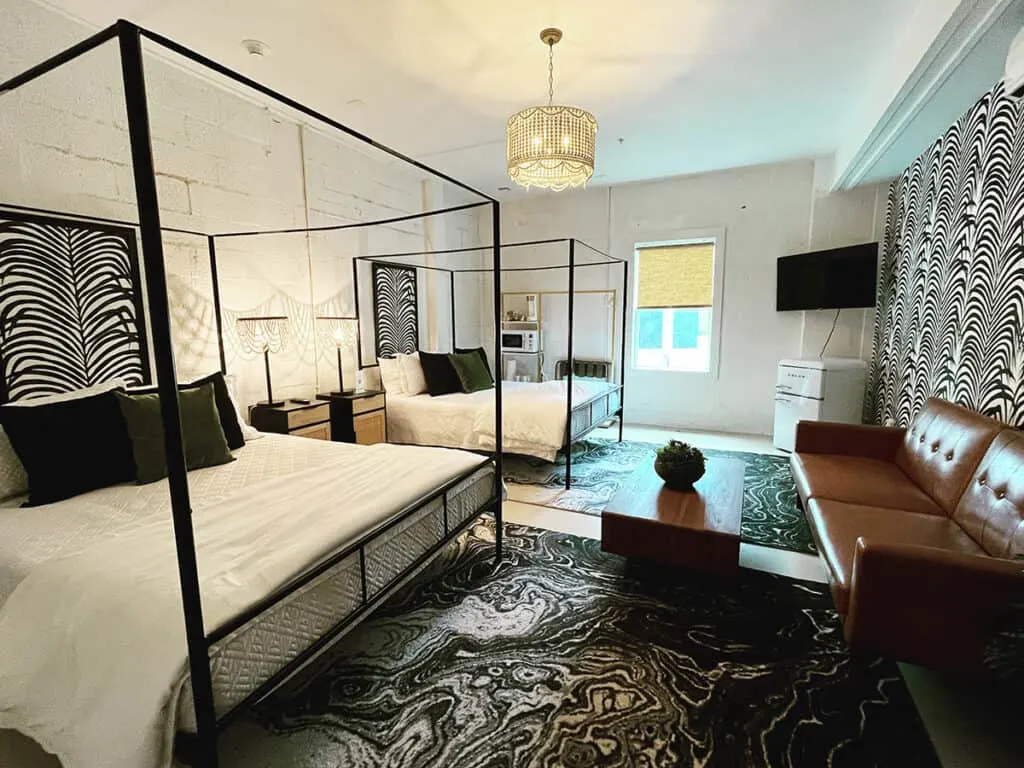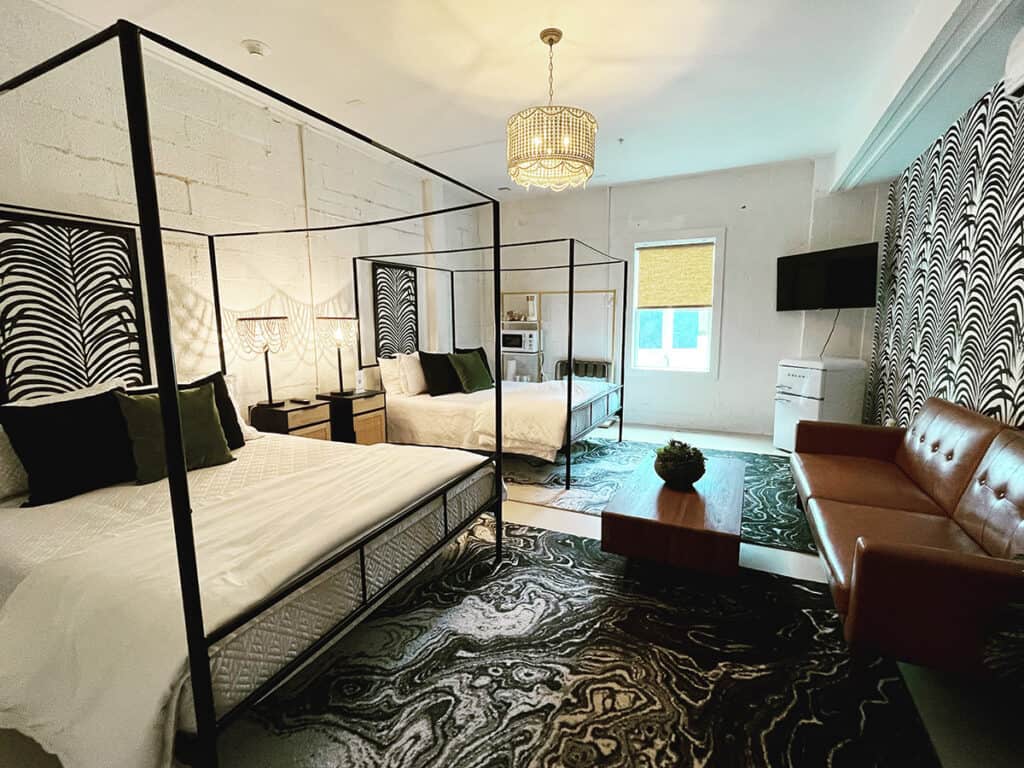 The Oleander family has four hotel properties in Galveston. I asked them if they were the Chip and Joanna Gaines of Galveston, but no. Apparently there is a TV show on fixing up Galveston though!
Next stop: Magnolia Marketplace, Waco TX and staying in the Shotgun House, featured in season 3 of Fixer Upper, where I totally fan-girled. We were staying just about a mile from the Silos where I took a gazillion photos of Magnolia Marketplace and dined at Magnolia Table!
How to get to Galveston from Houston
If you're not renting a car because you're off on a cruise, you can get a private transfer from IAH (Houston Airport), but that's expensive! Or take an Uber for around $100.
If you're off on a cruise you'll want to read my post on all the things NOT to do on a cruise!