Cruising is back! I'm so excited can't wait to get back out there exploring new places and unpacking only once.
The coronavirus hasn't put me off cruising, and cruise lines have spent a huge amount of time and money on new sanitation measures and protocols. BUT if you're planning on going on your first cruise, then you might like these top tips for when you do get sail.
Cruising will be forever changed – and for the better I say.
Here is my post on 21 most important tips and trends to know for cruising. You'll find tips for cruising post-Covid, trends that are coming through, and most importantly, some changes to expect on board.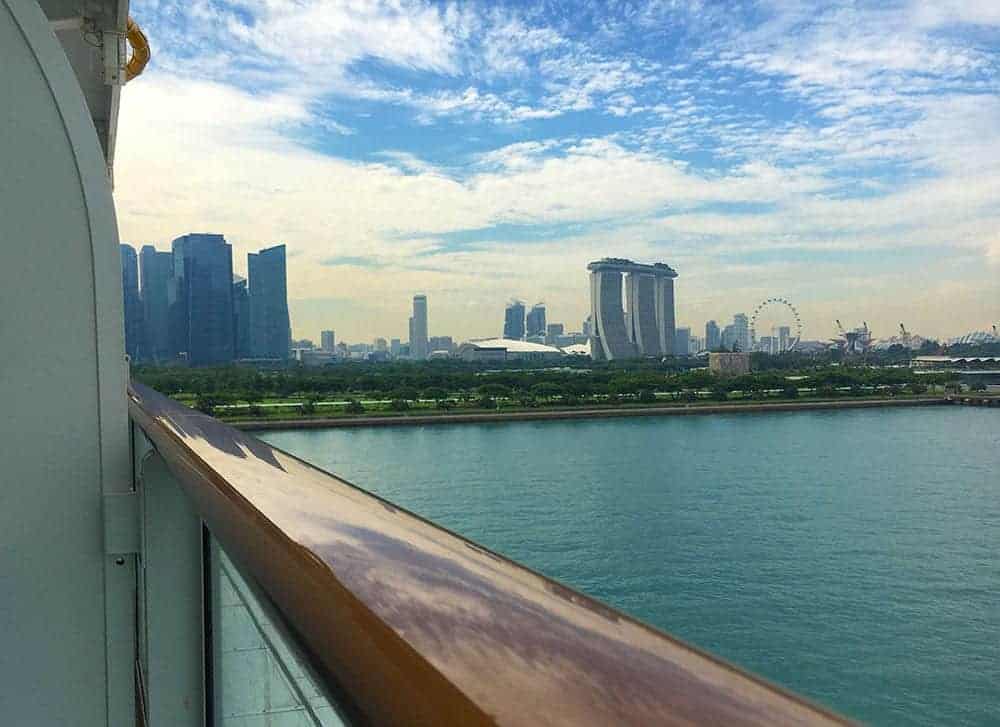 I've been on about 12 cruises; on huge ships with thousands of passengers and small ships with under 200.
You can read my pros and cons list of small ships vs big ships, and now I've put together this list of Cruise Don'ts after having learned a few of these cruise tips the hard way!
This year I am hosting a cruise of Croatia and the Greek Islands (sold out), and also a Christmas Markets river cruise along the Danube from Vienna, then spending three days in Paris for Christmas Day. You can read more about that itinerary and costs here if you're interested in joining my small group tour. (Max 14)
If you're about to embark on your first cruise (or maybe you're a veteran cruiser) this post covers my top pieces of advice for what to avoid doing on your cruise to save you money, time and make sure you're at the top of the list for things you don't want to miss!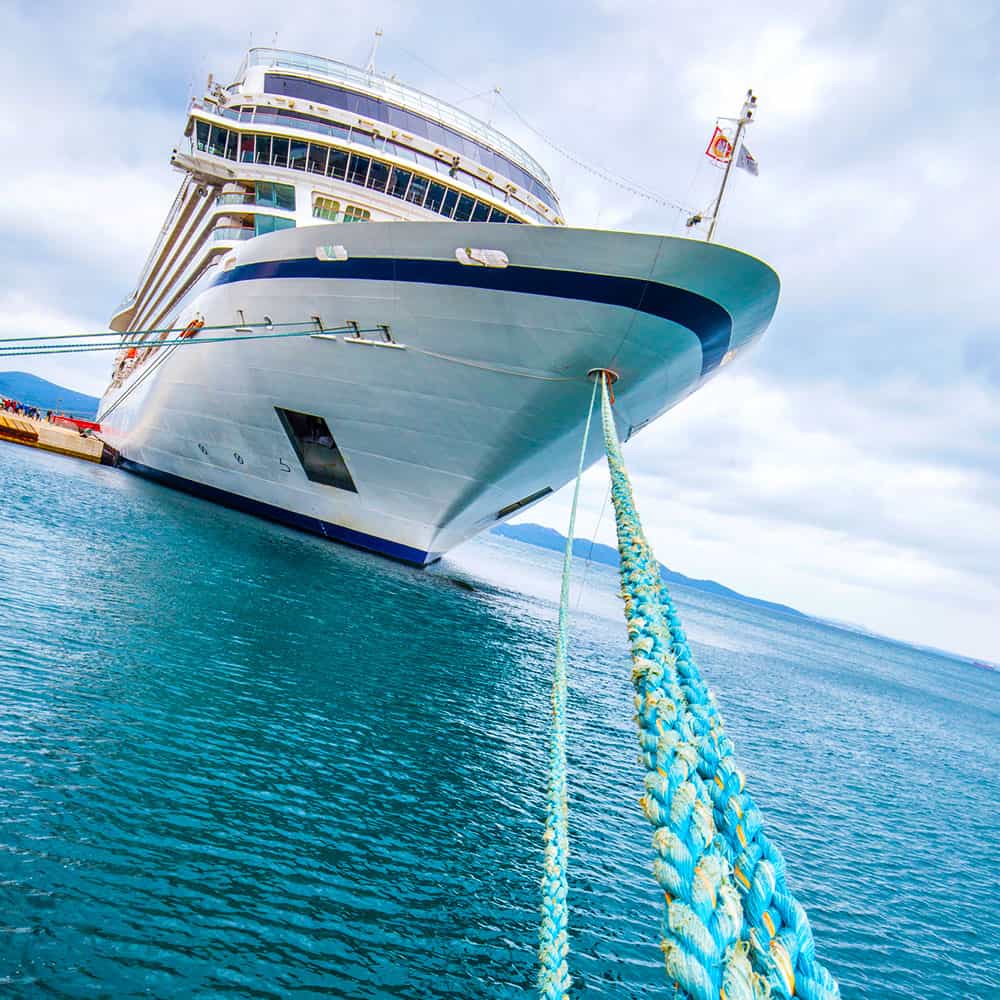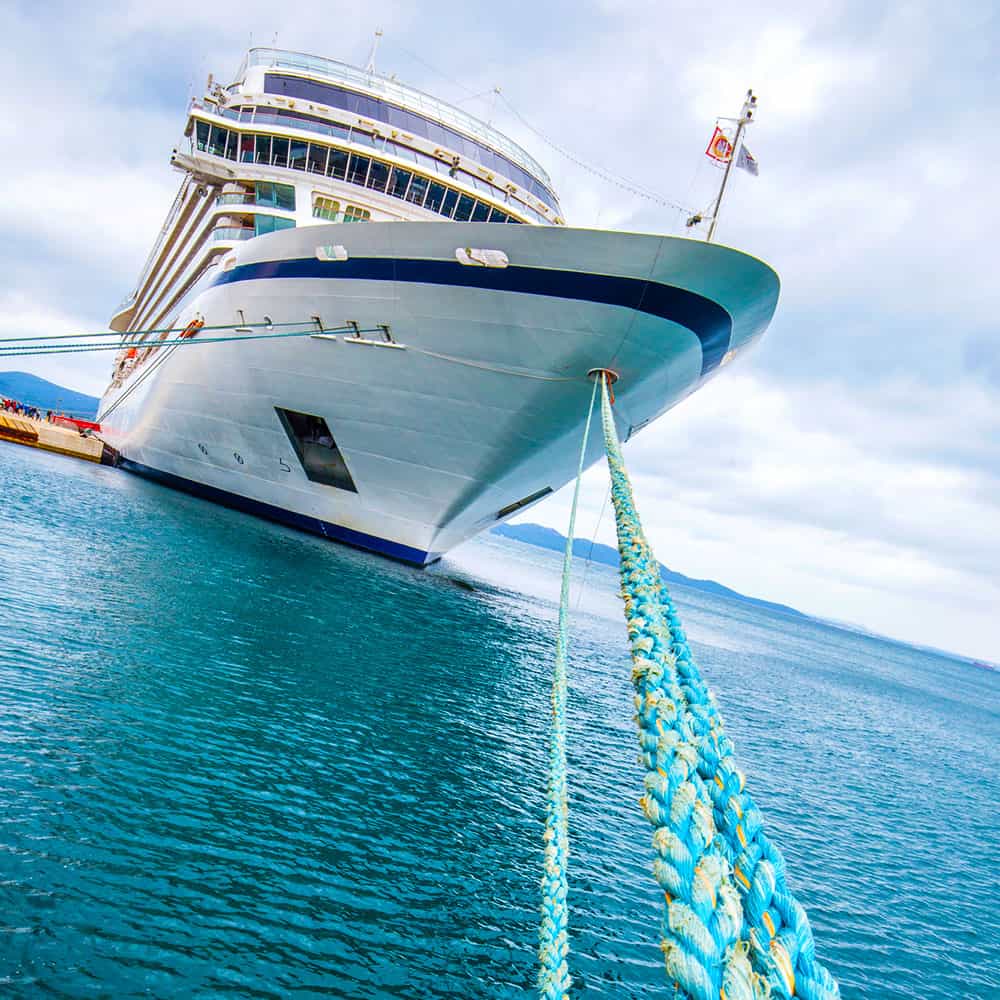 Here are the things you need to know BEFORE you go cruising
1. Don't leave your data plan on when cruising
I live in New Zealand and use Vodafone, which is great when I travel as I can pay $8 a day to access my data plan from home for global roaming – and that's pretty much all-I-can-eat usage. It gives me internet access in something like 70 countries.
Until I'm out at sea!
Suddenly I was racking up data by the minute thanks to updating apps in the background that I wasn't aware of (looking at you Facebook!). I only did it twice. An unnecessary $150 on my bill hurt a bit.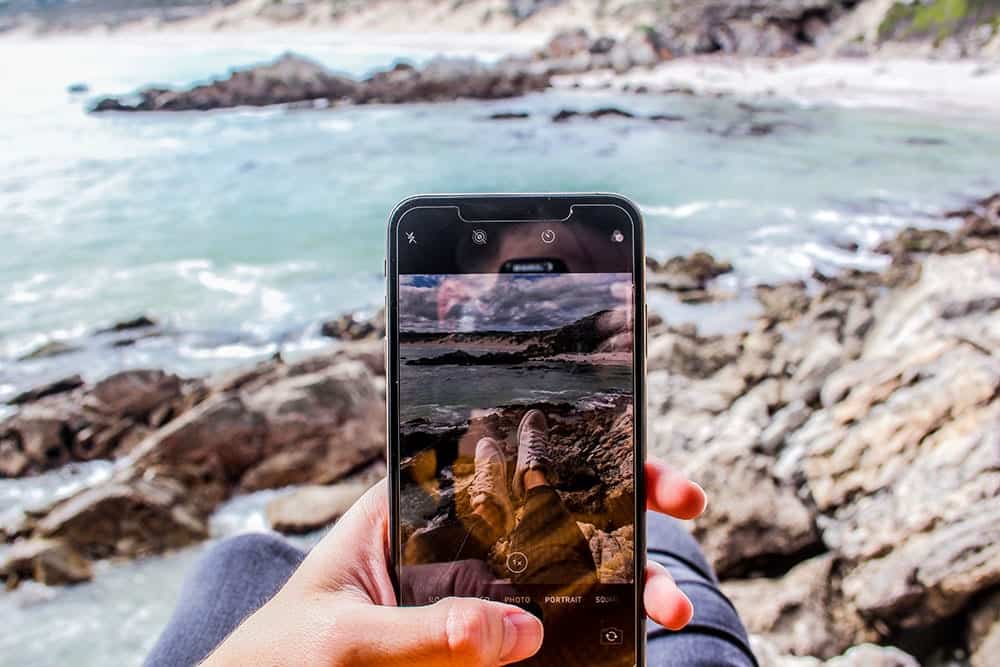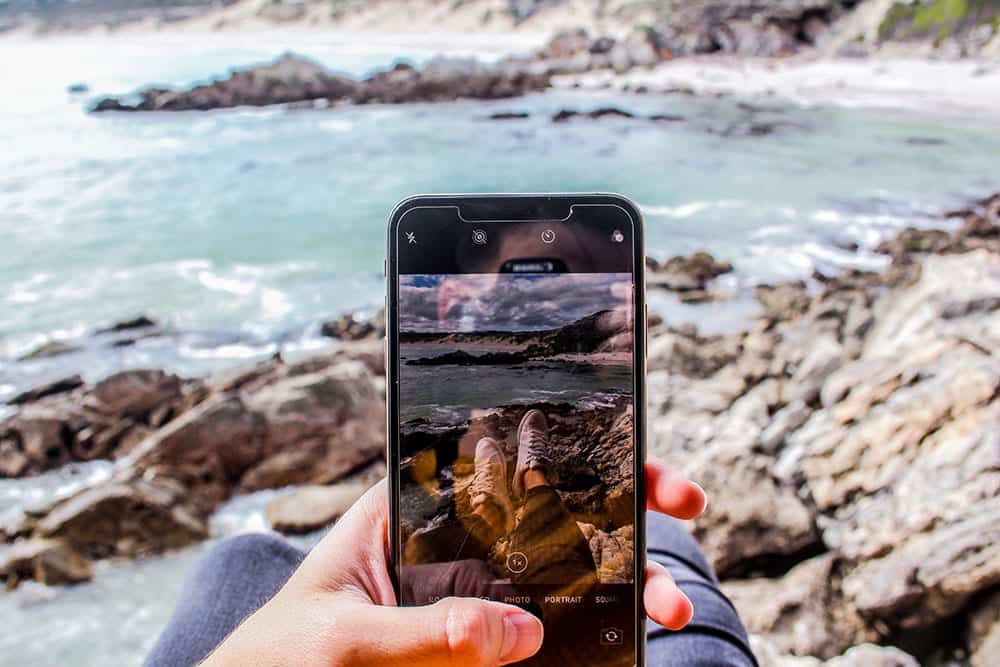 So, note: even if your plan covers you for Spain and France and Italy (as mine did), sailing between them technically puts you into international waters and all plans are off!
And here's another thing I learned on a cruise around New Zealand – my home country – once out at sea my local plan became international and if I had left it on I would have been pinged again.
First cruising tip: Turn your mobile data roaming off when at sea!
2. Don't take an organised excursion every day
*Since Covid these rules have changed and in some ports, unless you are on a ship excursion you may not be allowed off the ship.
But in normal times ship excursions at your ports of call are a good idea as you can get to skip the lines in places like the Vatican Museums by going on an organised tour.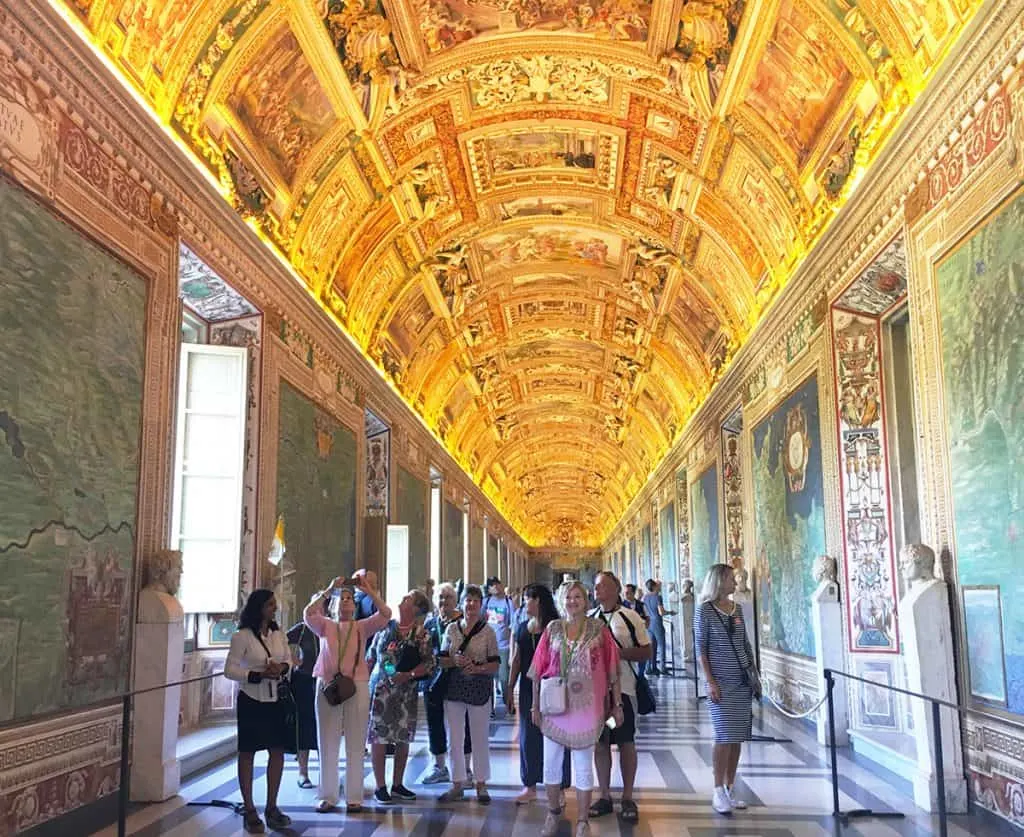 You'll also have all your transport taken care of, which is handy if you're docked an hour's drive away from Rome or Florence, and you are also guaranteed that the ship will wait for you if your authorised excursion runs late.
Note: if you do your own thing in a port stop and you run late, the ship will sail without you. And they do! Make sure you allow plenty of time to get back.
But there are days when you just want to save money and wandering around, going off-piste.
Have a beer in the sun at a seaside bar in Cannes or browsing through a flea market in Ephesus and negotiating with a local taxi driver who will drive you around for two hours is just brilliant.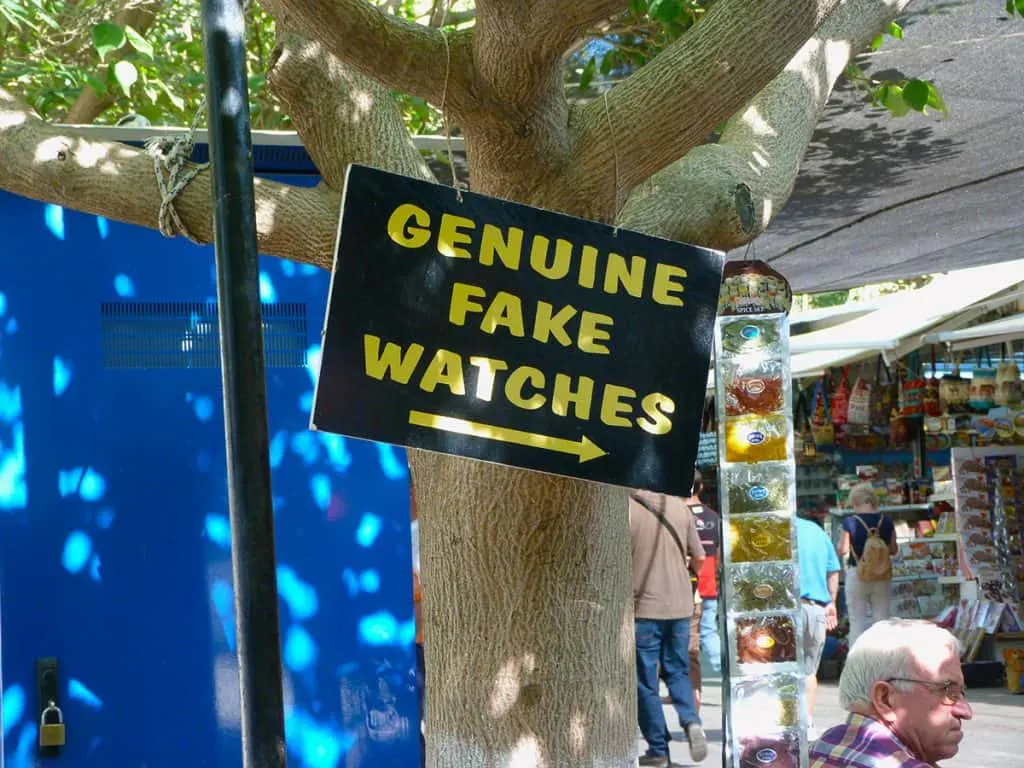 And also, if you don't fancy getting off the ship on a port day, staying onboard means you pretty much get the whole ship to yourself!
What you will find though is that onboard shops are likely to be closed, but you can use the gym, the pool and have a spa treatment. An especially good idea if it's rainy out and you can just settle back and relax – and eat!
Pro tip: ask some of the crew members what they recommend doing in a port. But just remember they are paid crew! We got a great piece of advice from a crew member who happened to be a fellow New Zealander and let us in on her top tip for seeing Santorini.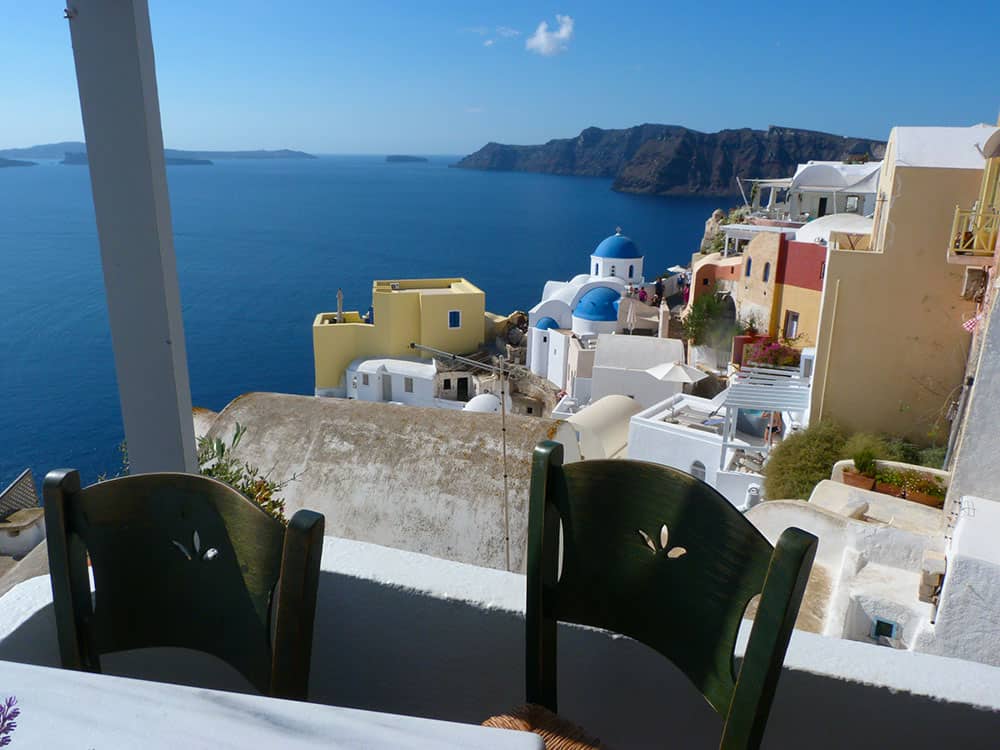 3. Don't hit the buffet on Day 1
Your fellow passengers will all be so excited about the prospects of endless food, that the buffet hall is usually crowded when everyone has boarded, and just not that appetising.
You're better to have a good look around the ship and find your place. Maybe it's the pizza bar beside the pool, or you've found a piano lounge, or an ice cream kiosk.
Also, check if the main dining room (where you can order from the menu) is open on boarding day. It just makes for a calmer experience if it is!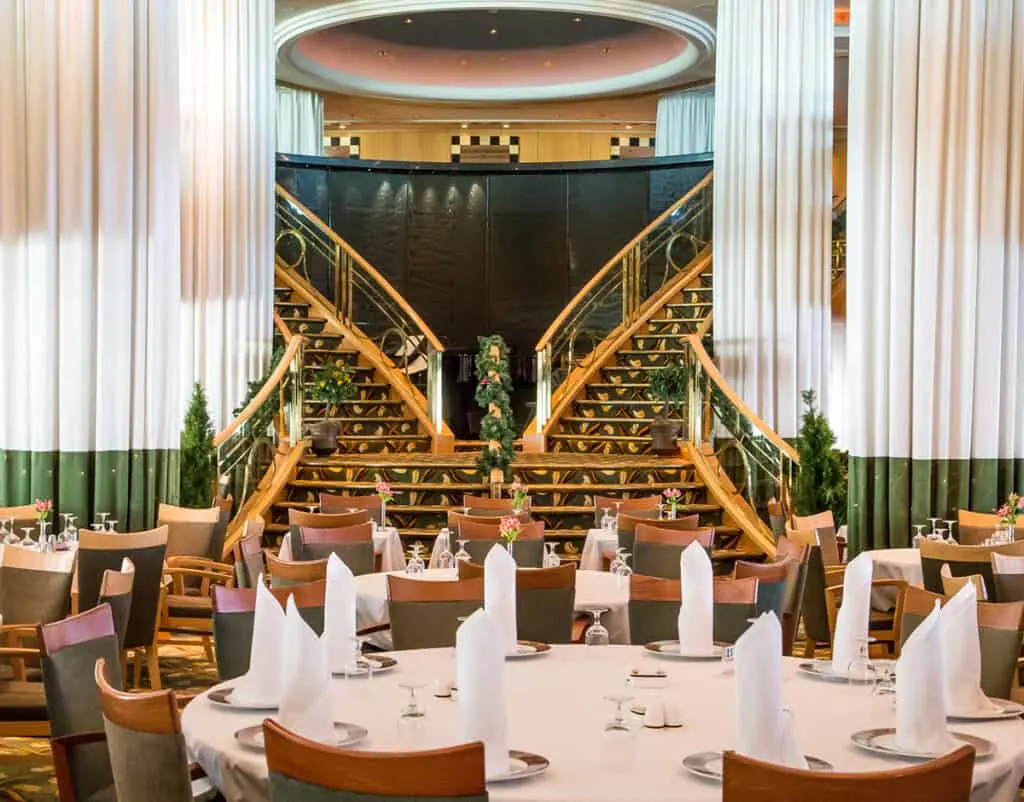 4. Don't eat all day on your cruise 🙂
Believe me, you will be tempted to over eat on a cruise – it's all included so why not, right?
Do you fancy swinging by the sno-freeze ice cream machine on your way to the pool deck? Want to nip up to see what's on the buffet and grab a little plate for a nibble on a sea day? How about a bowl of nachos in the sun with your fellow passengers?
Some people even order all three complimentary courses in the dining room and then ask for seconds!
But if you do find you've overeaten, here's the antidote below.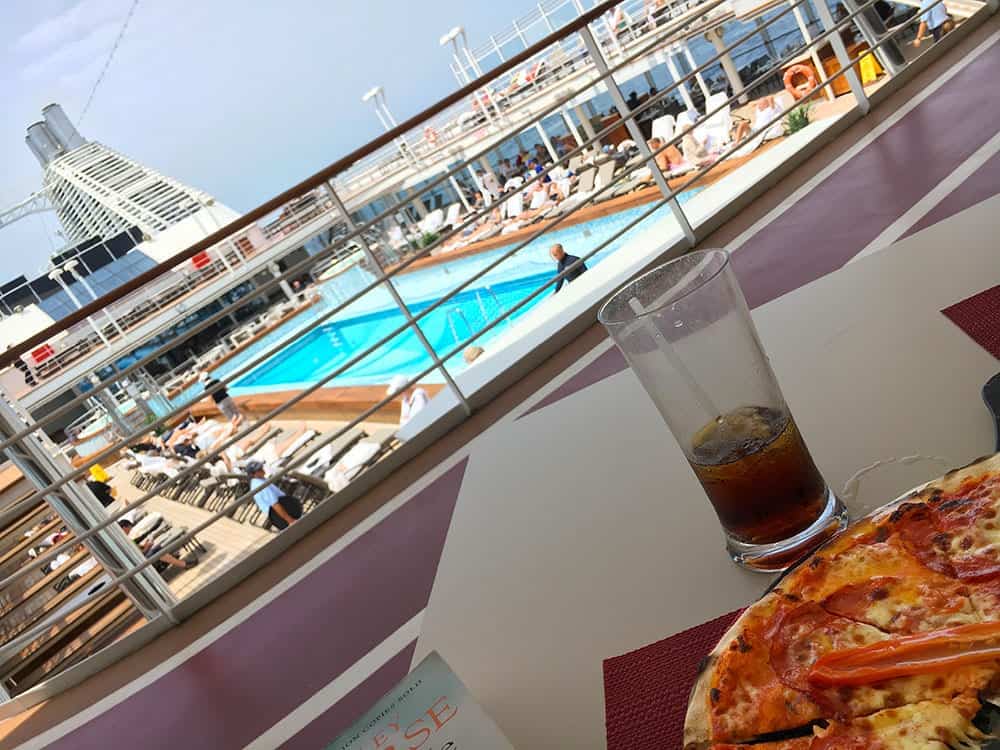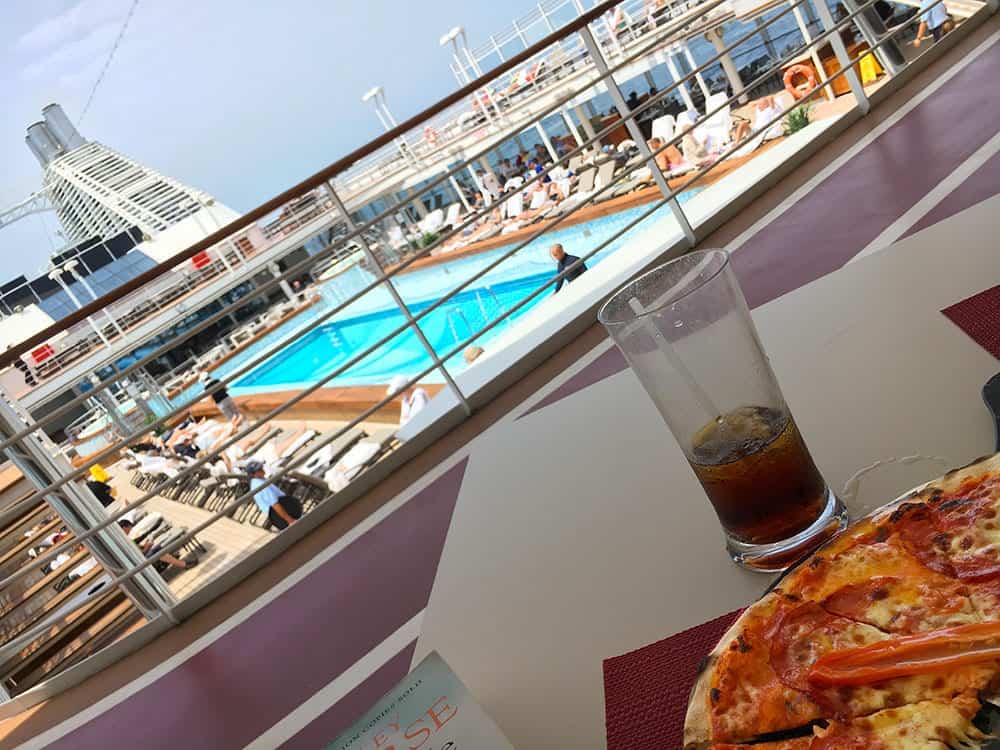 5. Don't use the elevator!
If you've indulged in too many pizzas, don't worry. Just make sure you don't be a fatty boomba and take the lift (elevator!) all the time. Besides, they're usually crowded and take ages to come.
Make it your resolution to take the stairs to make up for all that eating – or give yourself permission to eat more!
Even better, wear your fit bit and count your steps. A few laps around the funnel on the top deck is surely worth an extra cocktail?
Also note that on the days you're in port you will be likely doing lots of walking, so I do love to check on my Health app on my phone to gauge the level of output v input!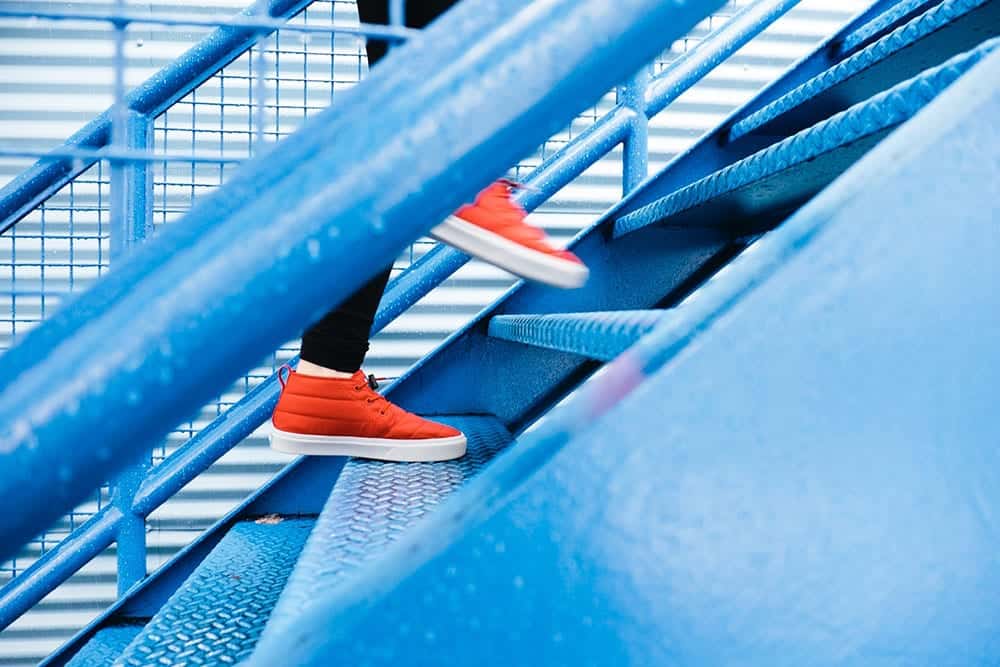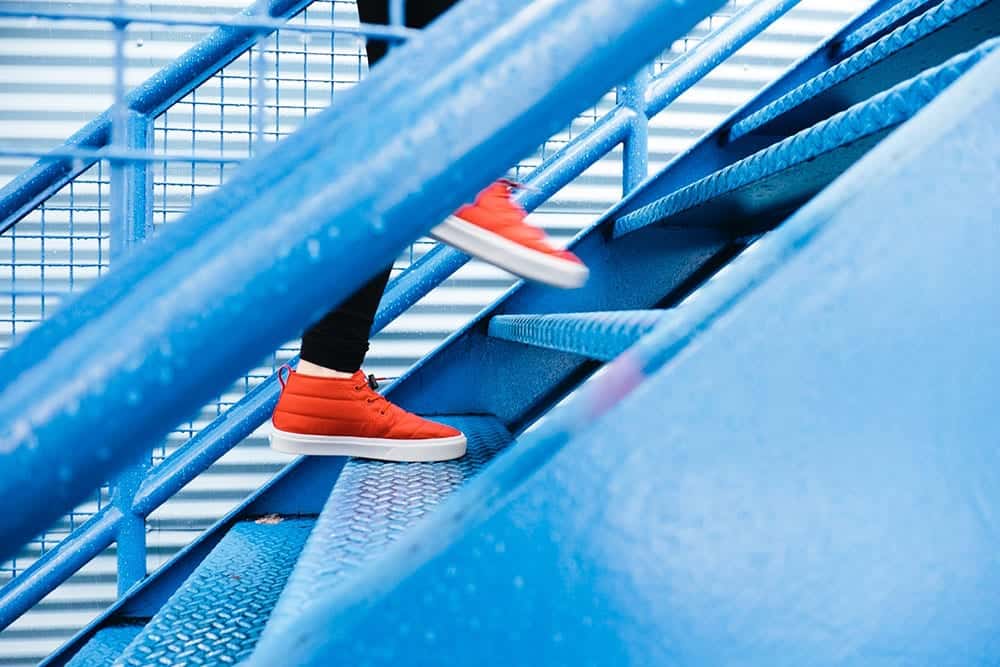 6. Don't book a room near the elevator
When you book your cruise, tell your agent you want to be far away from the elevators. Not only will you hear it, but people gather there too. Some ships have their elevators positioned away from rooms anyway.
Ready to pack your bags and book a cruise?
Check for deals and itineraries on Princess Cruises
7. Don't book a room in the bow or stern
If you're a bit worried about potential seasickness, get a room as close to midship as possible and also on a lower deck. You'll find restaurants are in this position too – they don't want the glassware flying about!
8. Don't take your drone
Actually some cruise lines let you take a drone but lots don't. You certainly won't be able to fly it from the ship – which is a pity because imagine the gigantic aerial views!
Some ships will let you bring them onboard to be used on shore – but away from the port.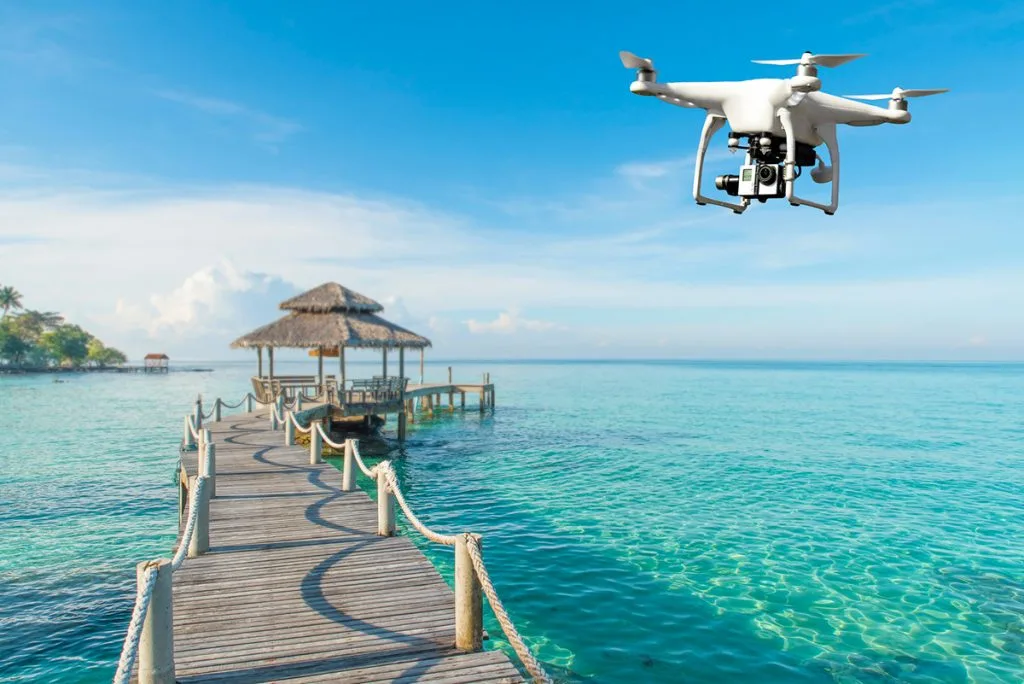 Royal Caribbean won't let you use a drone on their private islands, CocoCay, Bahamas or Labadee, Haiti.
If you do take a drone, take it in your carry-on luggage, that way if it's not allowed it will be confiscated and returned to you at the end of the cruise. No harm.
For the most up to date advice on your cruise line's rules around drone use, check their website. It is your responsibility to know the drone flying laws in each port too, by the way. (But you knew that!)
Drone-friendly ports include Aruba, Roatan Honduras and Cozumel Mexico.
You might like to read my post comparing the Best Drone Cameras under $200, under $500, under $1000.
9. Don't take a power strip with a surge protector
These are banned on most ships. As are many electrical devices such as steam irons and travel kettles.
If you do take a power strip (and yes I always do to charge my phone, laptop, portable speaker, use my hair straighteners if the power point on the ship isn't international), just make sure it does not have a power surge protector.
>> Shop my curated Cruise Luggage and Accessories on Amazon. They make fab gift ideas too!
10. Don't forget your travel insurance!
This is crucial and I'm sure you already agree. It's probably now mandatory – and certainly is for any group tours I run.
But I got a terrible respiratory illness on our Europe cruise. Maybe even flu, although I'm always reluctant to be so dramatic.
It was not influenza (and well before we knew about Covid, thank the Lord), but it did require me making two trips to the basement to visit the ship's doctor and spend an hour each time sucking air through a nebulizer and leaving with a bottle of cough mixture and some other remedies.
Total cost US$300. I had insurance and put in a claim, phew! But this was mild.
Never EVER go on a cruise without travel insurance in case you have a real medical emergency.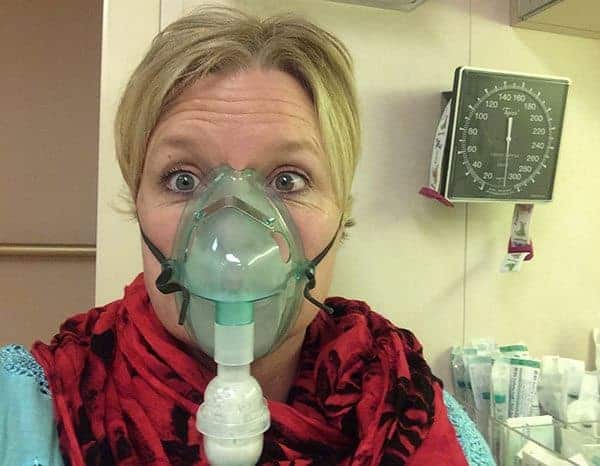 11. Don't forget to add cruising to your travel insurance!
Also, double check your insurance policy to see if cruising is specifically covered.
It turns out I have been on three cruises over the last few years and thought I was covered under my annual travel insurance policy, but I wasn't because since my doctor's visit (above) they changed the rules.
And as we begin to travel again, check out the back page for cancellation policies due to Covid restrictions.
12. Don't lose your ID card
I came back onboard after a day out in another great port and put my handbag through the scanner, but as I was holding my ship's ID card for them to manually scan when I stepped off the gang plank, I just popped it in my sunhat and shoved them through the x-ray machine while I walked past.
It flipped over in the depths of the machine and my card fell out on the floor underneath it. Only I didn't know that until later.
Without your ID card you cannot get on or off the ship nor buy a drink. Good Lord! It was found and I had a call to scamper down and retrieve it.
*New developments in onboard ID now include some ships trialling wearable technology in the form of a wrist band that you will scan to pay for on-board purchases like drinks, shore excursions and specialty restaurants, but also open your cabin door and act as your track and trace device.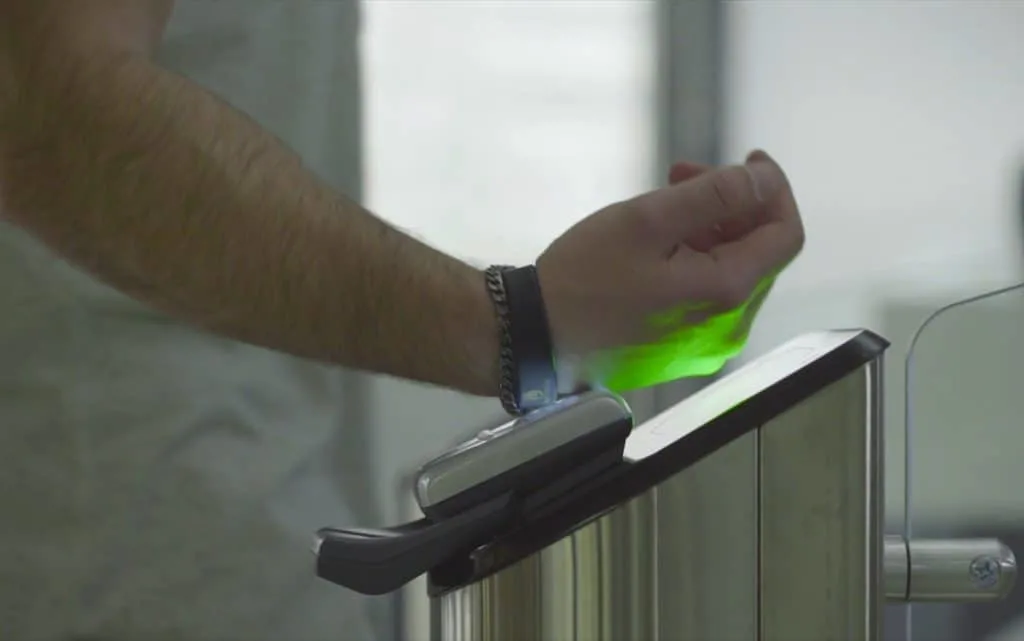 For my best cruise posts all in one place, read my top cruise tips like what to pack for a cruise, the most common questions people ask about cruising, how to convince your cruise-hating mate that they would like it – and more!
13. Don't wait too long to book extras
If you do plan on some shore excursions, spa treatments, dinner at one of the specialty restaurants or anything else that you need to pay extra for, do that licketty split.
Online as soon as you get your passenger details, ideally, as savvy cruisers will be booking up the speciality restaurants and spa treatments on sea days!
The line at the excursion desk will be long when you board, and you may only manage to get on a wait-list for popular excursions.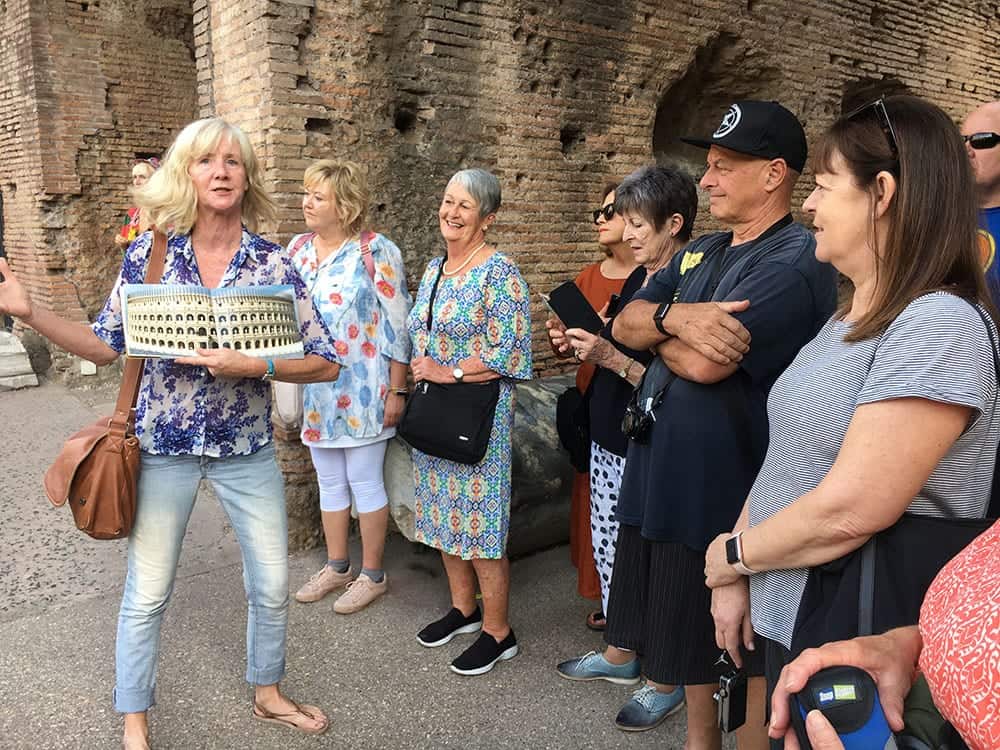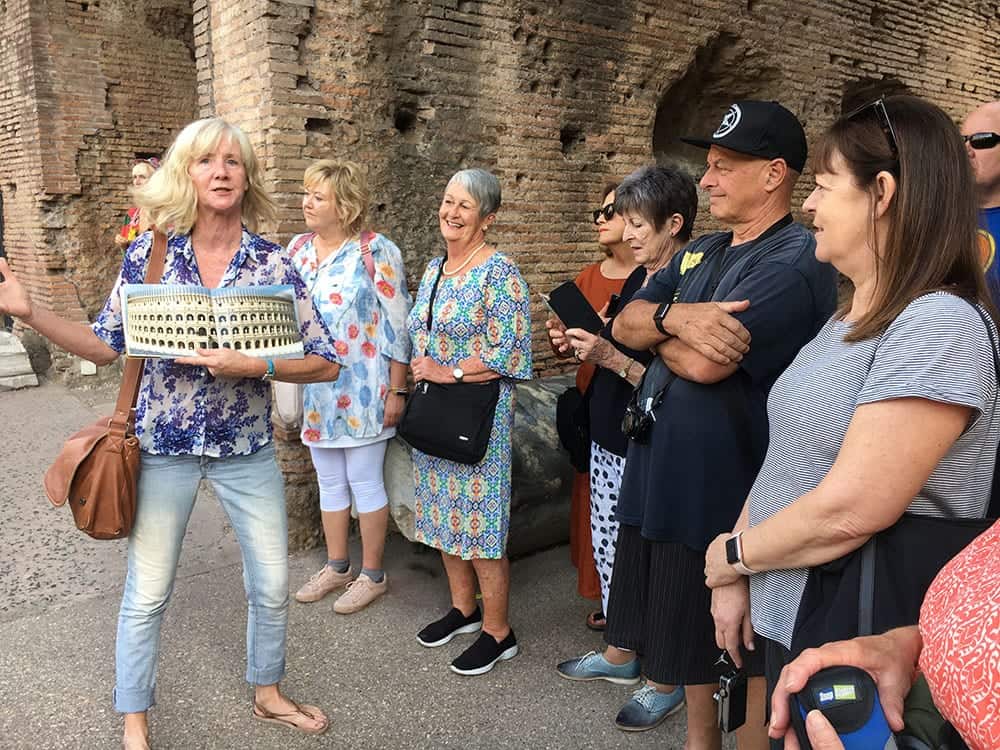 14. Don't miss the boat!
This might seem like a no-brainer, but people do miss the ship and usually it's because they got held up in traffic or didn't make it back from their own time exploring.
I can't imagine how I'd figure out what to do actually as your passport will be sailing away with the ship.
(Here's a tip: keep a photograph of your passport picture page on your phone for a worst case scenario like this!)
Ships are punctual and they leave within a few minutes of when they say they will. The only exception is if your ship's organised excursion is running late. Then they will wait for you. And that is a good reason to book an excursion (contradicting point 2 🙂
I have heard of people being able to grab a water taxi and get sped out to the ship where they were fortunately allowed to board via the crew entrance. But don't expect to be so lucky!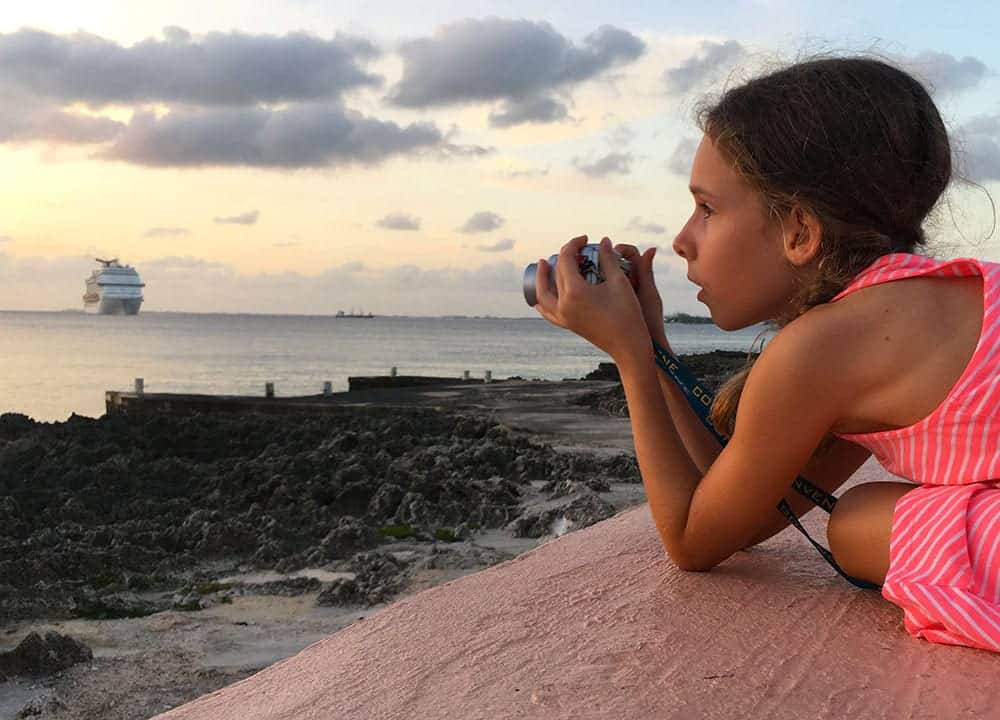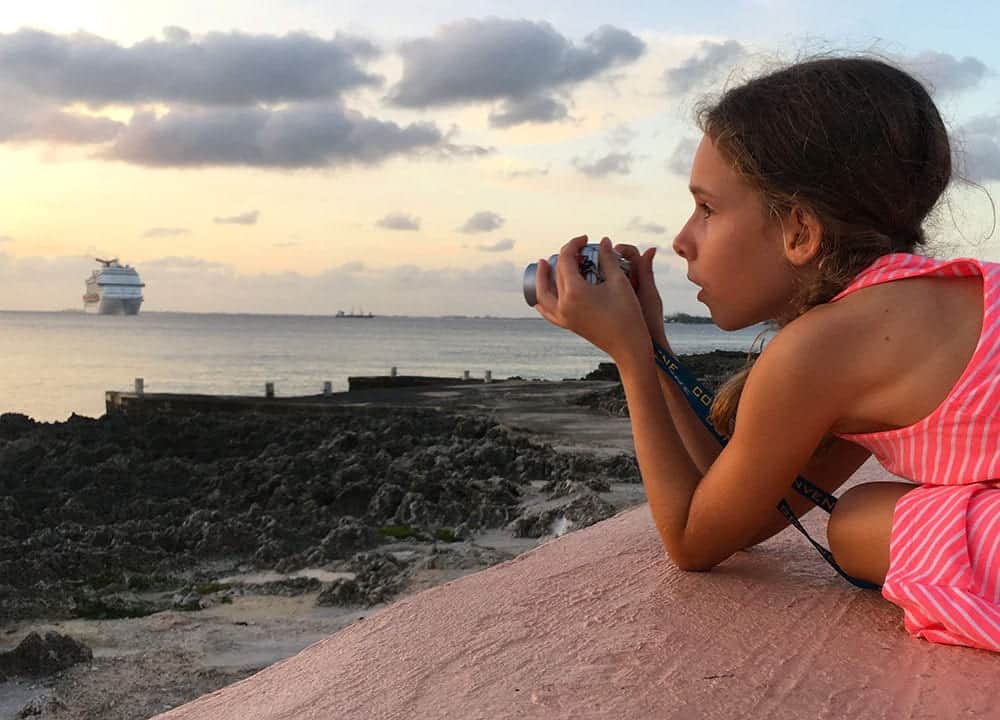 15. Don't forget to check in on online
If your ship offers this, it saves a whole lot of time when you're lined up with thousands of your fellow travellers ready to embark.
Print out your ID cards, barcoded tickets and baggage tags at home and you'll skip through like a gazelle. Some cruise companies even have a separate line for people who have checked in online. Be that person!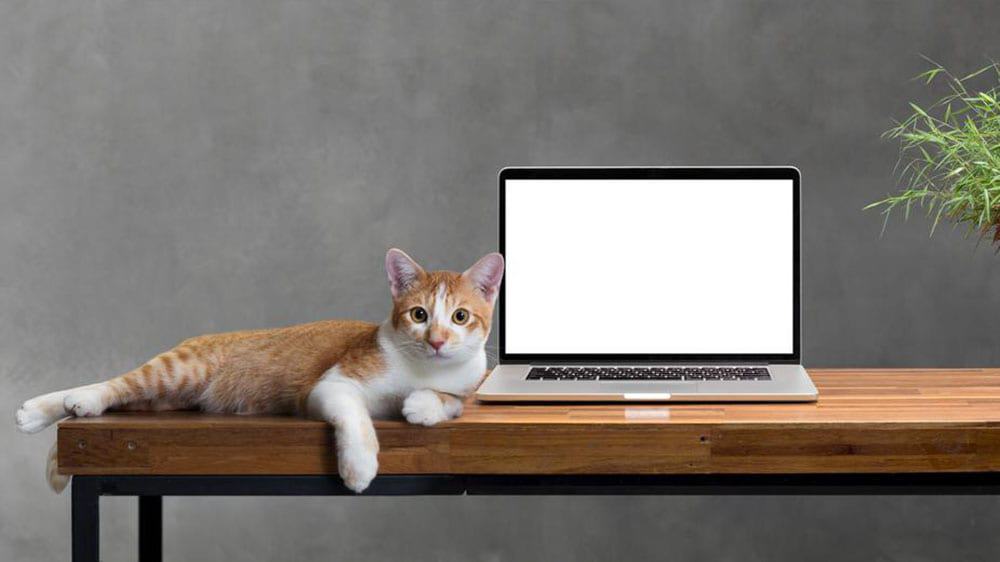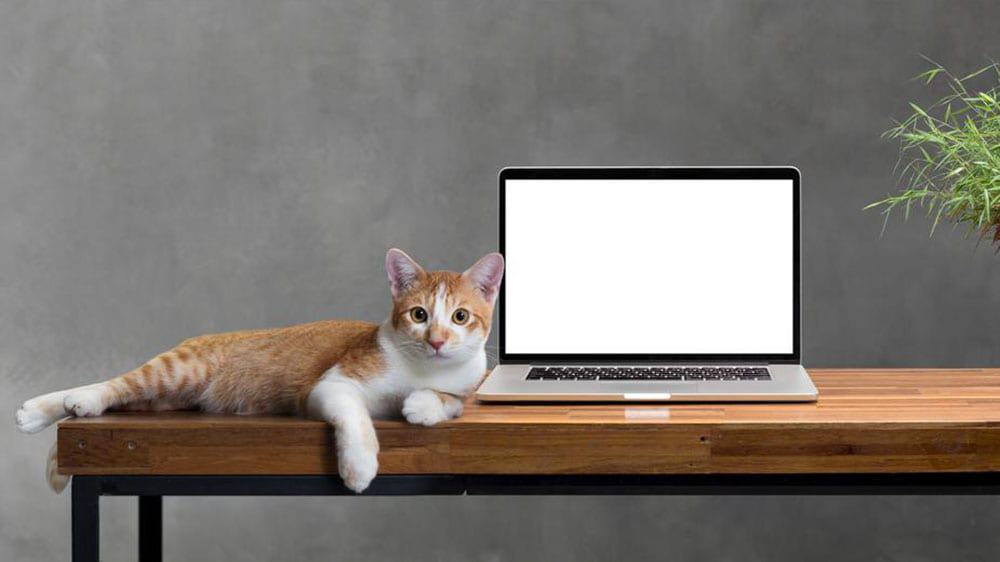 16. Don't overpack
This is a general rule I try and apply every time I travel. There's nothing that frustrates me more when I'm trying to squeeze my new purchases into my luggage and I have clothes in there I didn't wear.
Also your cabin storage space may be limited, so leave your tuxedo at home and rent one onboard for formal nights if you really want to be suave.
I am a big fan of packing cubes too. They are ideal for cruising as you can just pop everything into your closet and drawers and stow your suitcase to make more room.
Read my hugely popular post on 6 tips for packing light here >>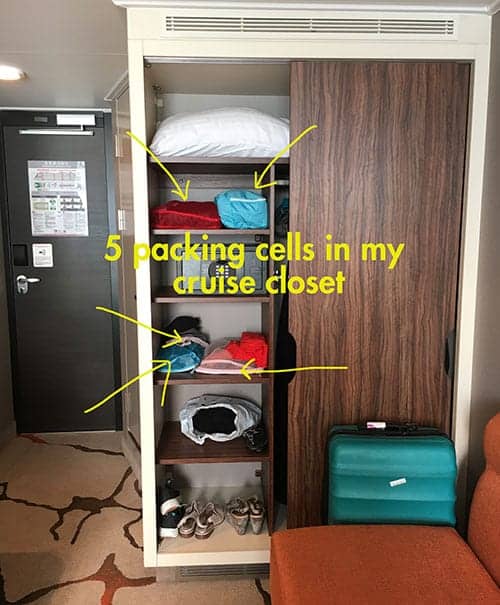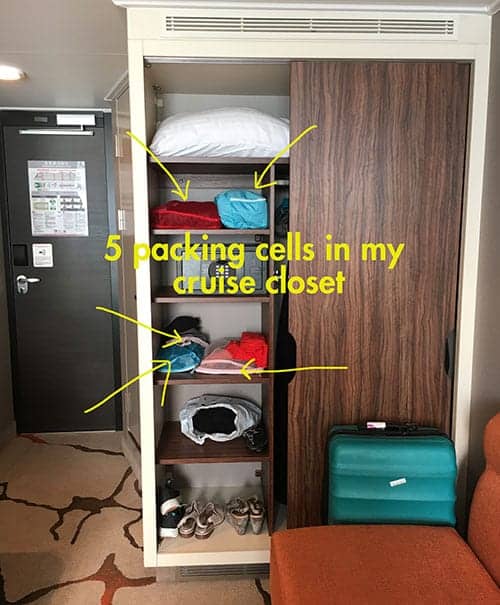 17. Don't forget to take more than one bag
Pro tip: some cruise ships allow you to take your own luggage on. If so, this is a much quicker way to get yourself settled in to your cabin than wait for it to be delivered.
Your bags may not arrive for a couple of hours (or more) after you board, so remember to keep out your essentials like medications and phone charger, but also maybe a book, your hat and sunglasses, swimsuit if you fancy getting your kit off and lying poolside until the captain parps the horn three times and you're backing out.
>> Shop my curated Cruise Luggage and Accessories on Amazon. They make fab gift ideas too!
You will also need to leave your luggage outside your cabin the night before your final destination, so you'll need a day pack or smaller bag to put your pyjamas and toiletries in – unless you want to carry them under your arm to disembark! (Or unless you can take your own luggage off again too).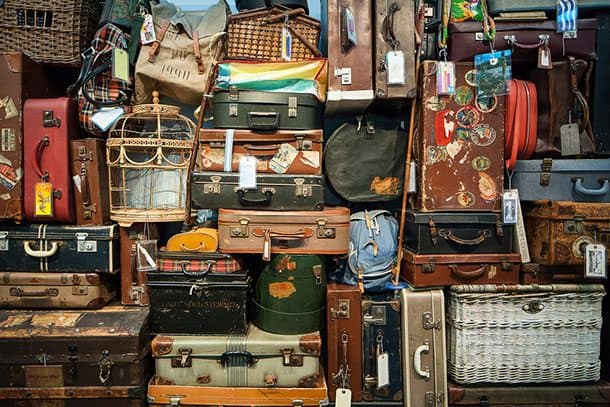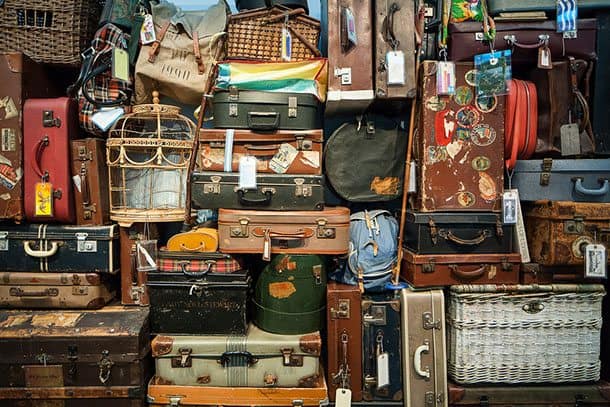 18. Don't live out of your suitcase!
If you haven't taken your luggage on board yourself, when it does arrive, take the time to unpack.
This is where packing cells come in handy. There is lots of storage in your cabins like shelves and drawers, so unpack fully, zip up your suitcases (putting them inside each other if you can) and stow them in your closet for packing day.
>> Shop my curated Cruise Luggage and Accessories on Amazon. They make fab gift ideas too!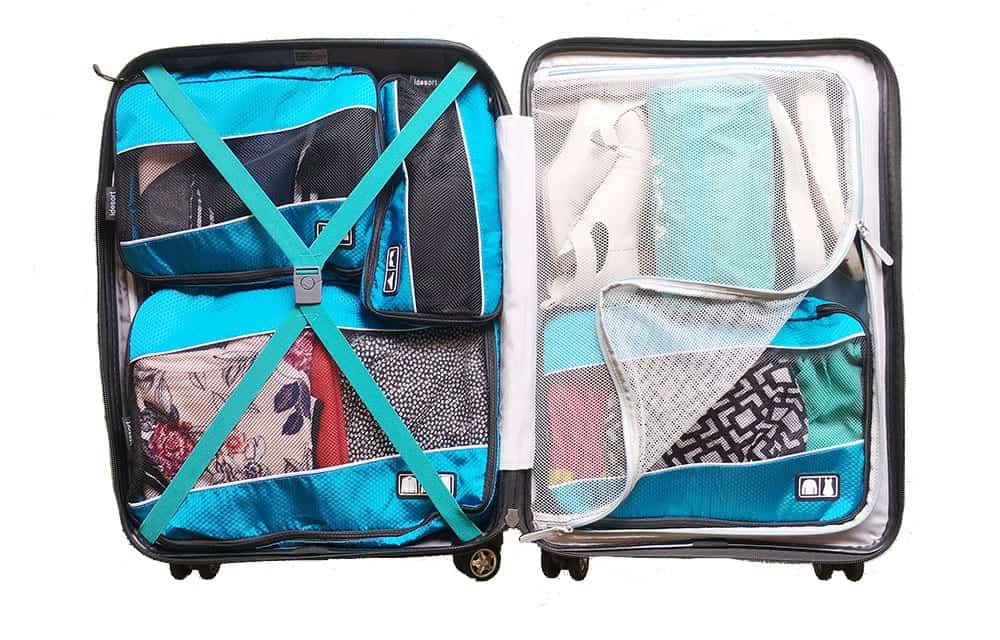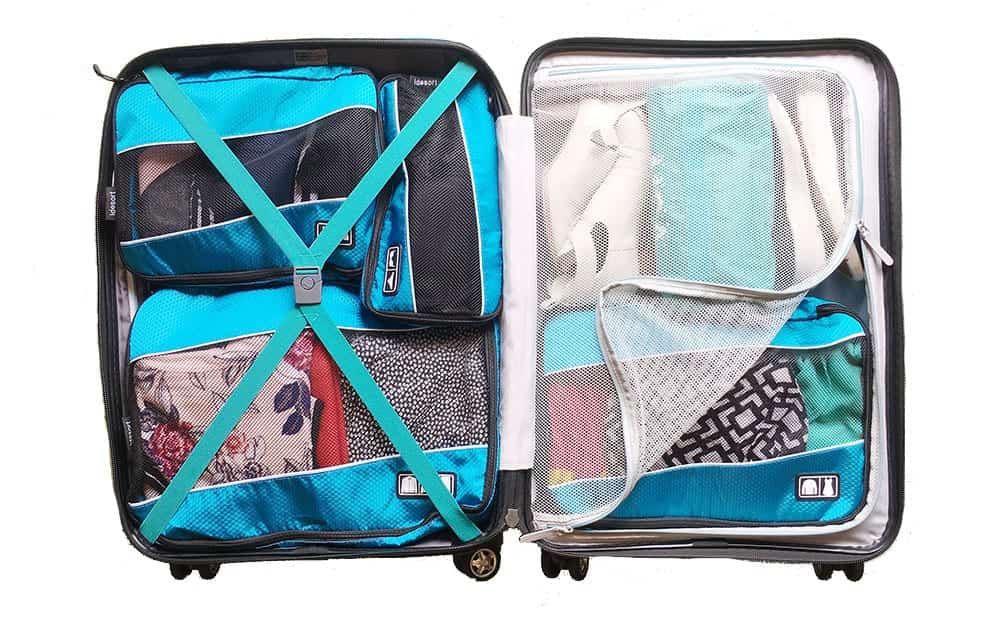 19. Don't assume drinks being carried around by waiters are free!
Especially if it's in a souvenir glass with logos and flashing lights!
Pro tip: do some quick math and work out whether buying a drink package is going to be cheaper for you than buying drinks by the glass or bottle (because they might be free).
We decided it wasn't for us, so paid as we went, but if you like a couple of cocktails a day and a couple of wines with dinner and maybe some soft drinks through out the day, you might find a drinks plan worth it.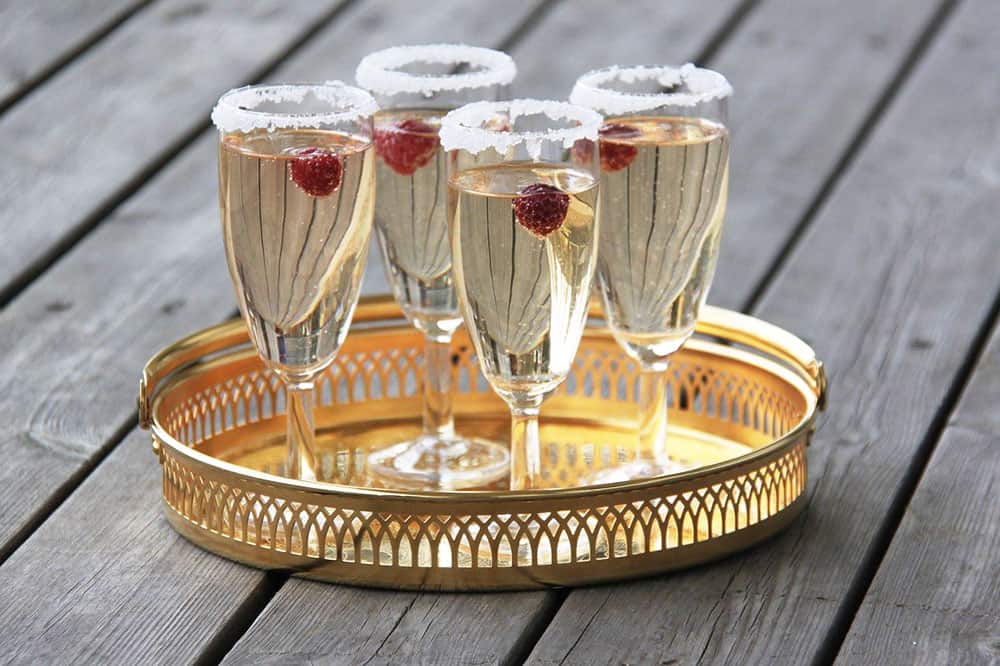 20. Don't head straight to the pool on Day 1
That's what everyone else will be doing on embarkation day.
Instead head to the spa to make your bookings (if that's what you're into) or to the specialty restaurants to check out where you might like to dine. Note, these cost extra but are usually well worth it and book up fast.
Pro tip: pre-book your favourite speciality restaurant/s BEFORE you even get to the ship. Apply this rule for anything that you need to pay separately for like cabanas in the exclusive pool area, hair appointments, acupuncture, botox…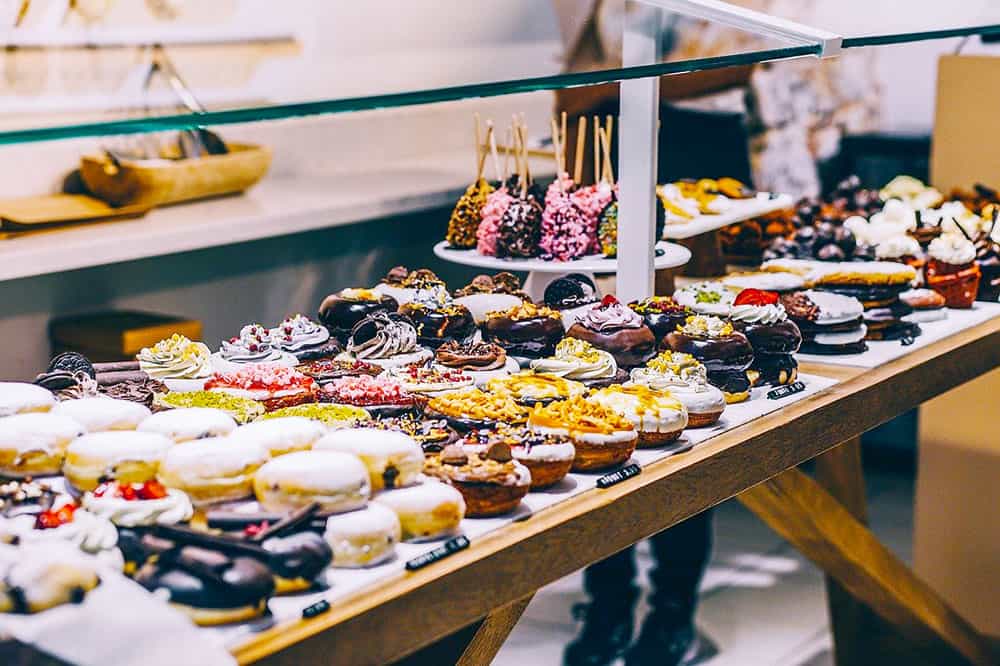 21. Don't forget to sign the kids up for Kids Club activities
Take them there as soon as you board and have a look, chat to the crew who work there and get them registered quick smart before the hordes come down from the buffet.
You might even find they don't want to leave and your family vacation consists of your kids visiting you when it suits them!
22. Don't accept dinner seating times or locations you're not happy with
The wait staff or maître d in the main dining room should be able to get you into the early or late sitting (some ships don't even bother any more, allowing you to dine when you wish).
Also, if you are assigned a table that you don't like, let them know straight away and they'll try and change it for you.
Oh, and you don't have to eat there every night anyway – see points above about specialty restaurants.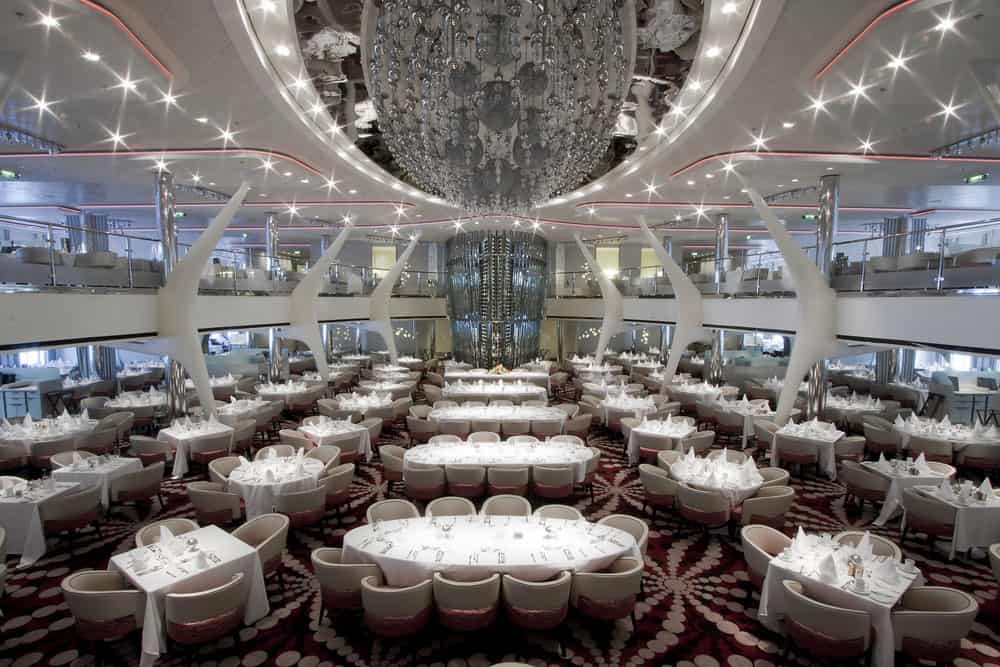 23. Don't take food on or off the ship
Check with your cruise line about bringing food onboard. Most allow you to bring non-perishable food like snacks. Some allow a couple of bottles of wine. Here is Royal Caribbean's allowances.
Your bags will be scanned every time to come back on board, so make sure you're not sneaking in a mango or anything like that!
Carnival Cruise Line don't allow bottles to be brought on board – only cans and cartons (there goes your wine), and neither do they allow a multiboard power strip. You can ask your cabin attendant for the latter though.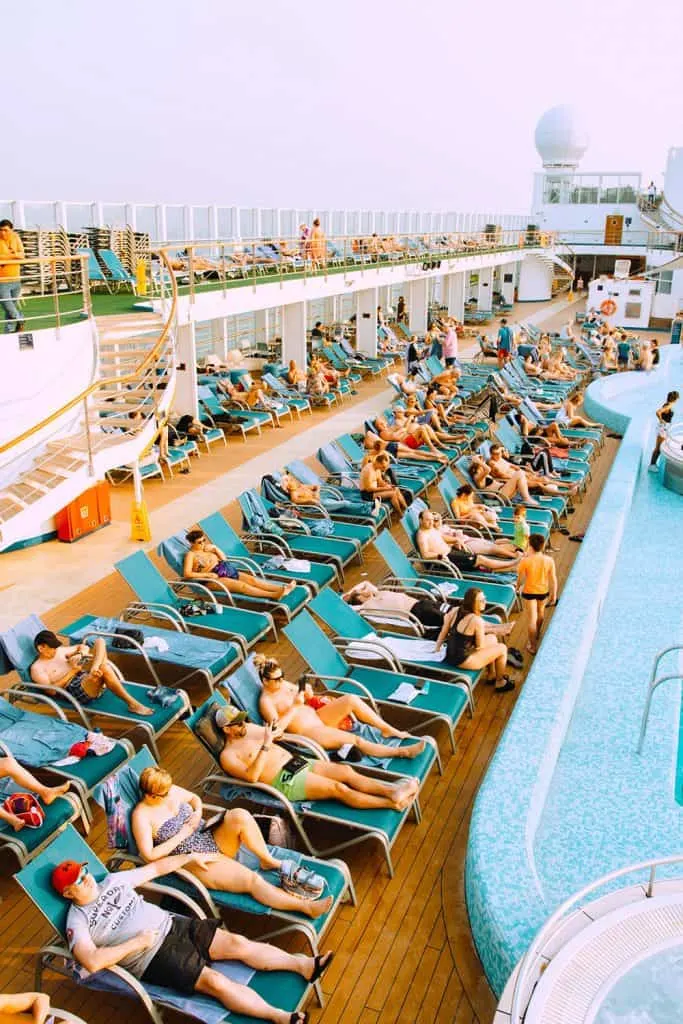 Related cruise reading
• If you found this post helpful, you may also like to read my post on 10 things to know BEFORE you cruise!
• And this post on How to Pack for a Cruise will also provide some really practical advice so your cruise is smooth sailing (see what I did there?)
• Or if you have a friend who says cruising is not for them, here are 7 reasons why the haters hate and my 7 responses to (try and) convince them otherwise: 7 reasons to hate a cruise
• This post covers 21 important tips and trends you need to know for cruising in 2023 and beyond.
• This updated post on travel accessories also has loads of helpful links to make your pre-travel prep easy!
• You might also like to read my answers to the top 7 common cruise questions in this post.
>> Shop my curated Cruise Luggage and Accessories on Amazon.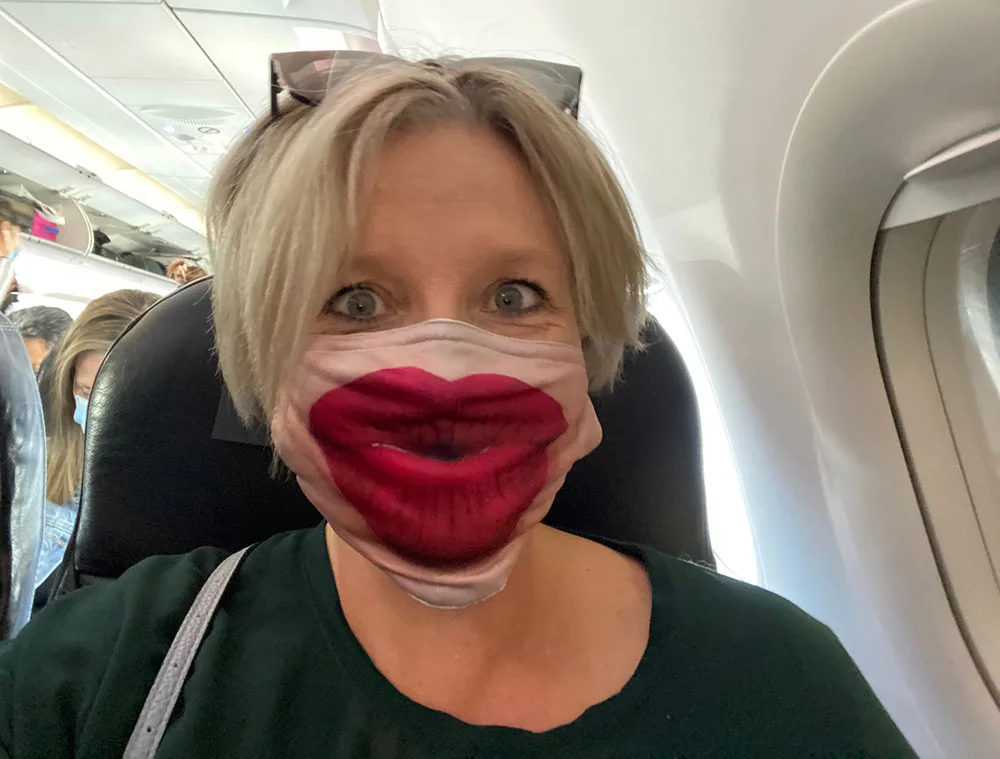 If you'd rather listen than read, I recorded a podcast talking you through the changes and trends in cruising.