There is no other city like New Orleans in the United States! It is just so different, and one of the best places in the country to come if you're looking for an amazing vacation. Trust me, I've visited seven times!
The Big Easy is unique in so many ways: It boasts a vibrant nightlife scene, there are big celebrations almost every week, the incredible food, fabulous live music in venues all over town – most of it free, eye catching architecture and historic southern charm.
I've put together this totally awesome New Orleans guide filled with things you won't want to miss, wonderful restaurants to try for everything from po boys to fine dining, tips for shopping in New Orleans and fun things to do on your trip to NOLA. There is so much to do here, even when it is not Mardi Gras season.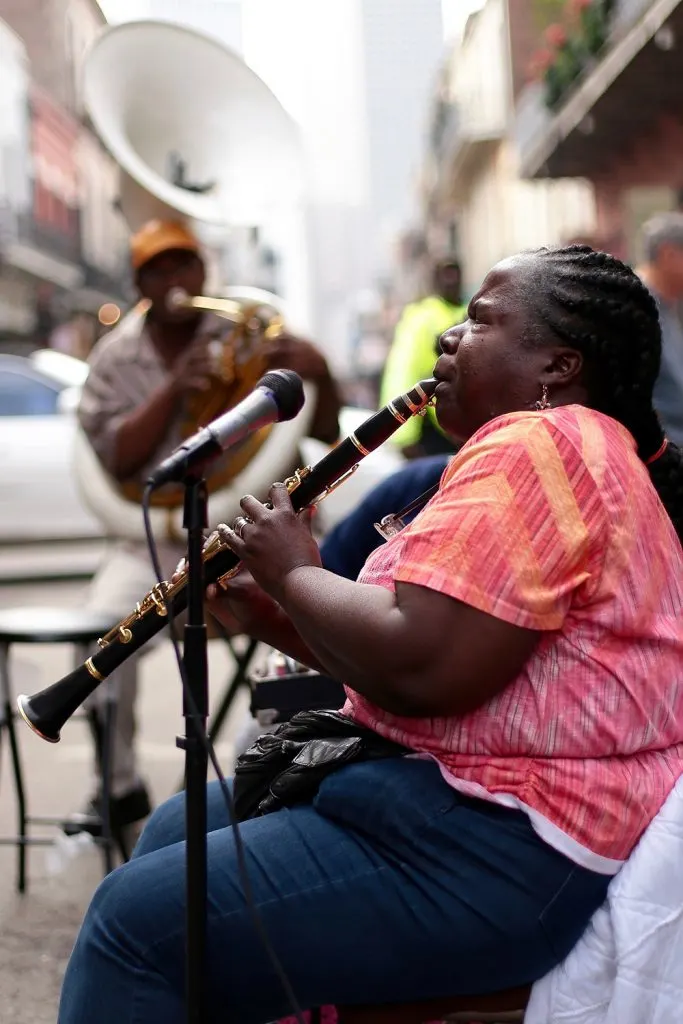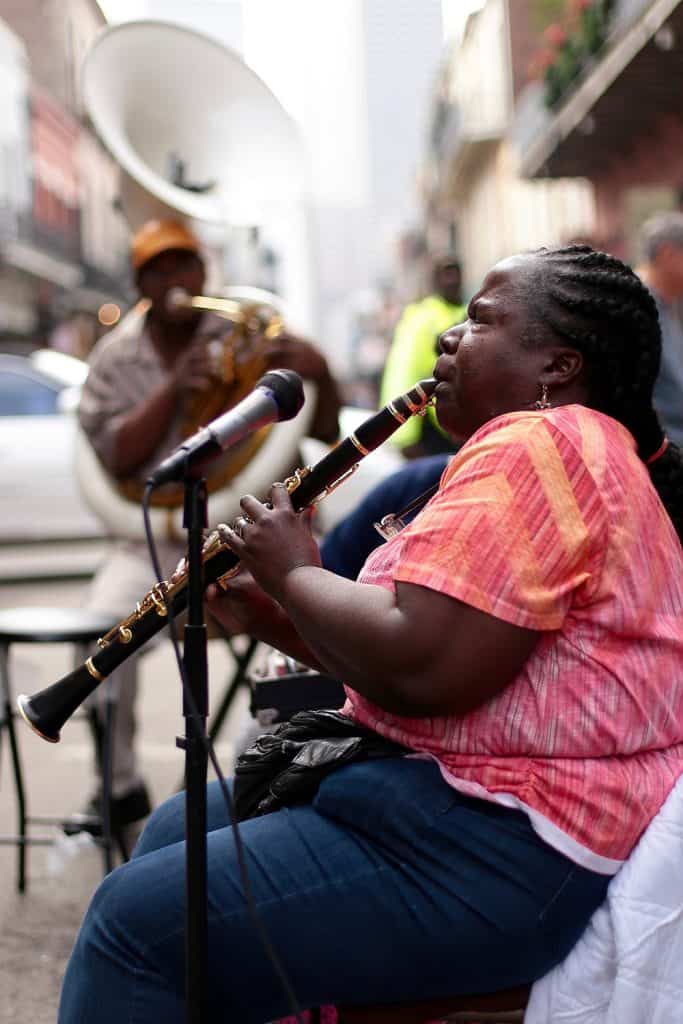 New Orleans is a great place to experience with your friends or the family regardless of age.
I brought my parents here at the end of our music road trip which started in Nashville and included Memphis. We stayed a week with my brother and his family who flew in from the Cayman Islands.
Another time I came with my cousin and did all the touristy things. Another time I brought my husband because we were in town for a conference and got to see loads of hidden gems thanks to inside information from the tourism department.
I had been raving about New Orleans to anyone who would listen, so finally I brought a small tour group here to take them to my favorite spots a couple of years ago. I'm planning to host another small group tour here in 2024.
Check out my list below for some must-visit attractions when visiting the Crescent City.
My picks for the best tours and attractions in New Orleans
The best things to do in New Orleans, hands down!
I wrote about my three favourite jazz venues in New Orleans here. There are just so many choose from, but if I have only a couple of nights in town, these three are the ones I head to first.
Stroll Bourbon Street
Lively Bourbon Street is the main artery of the historic French Quarter. In fact you won't be able to miss it. During the day you can explore the souvenir shops and pick up beads, masks and T-shirts and pop into the bars where you'll find live music all day.
By night, on the other hand, Bourbon Street is the epicenter of partying. It gets crowded down here, but there are so many bars to hop in and out of as the night goes on for music and a drink.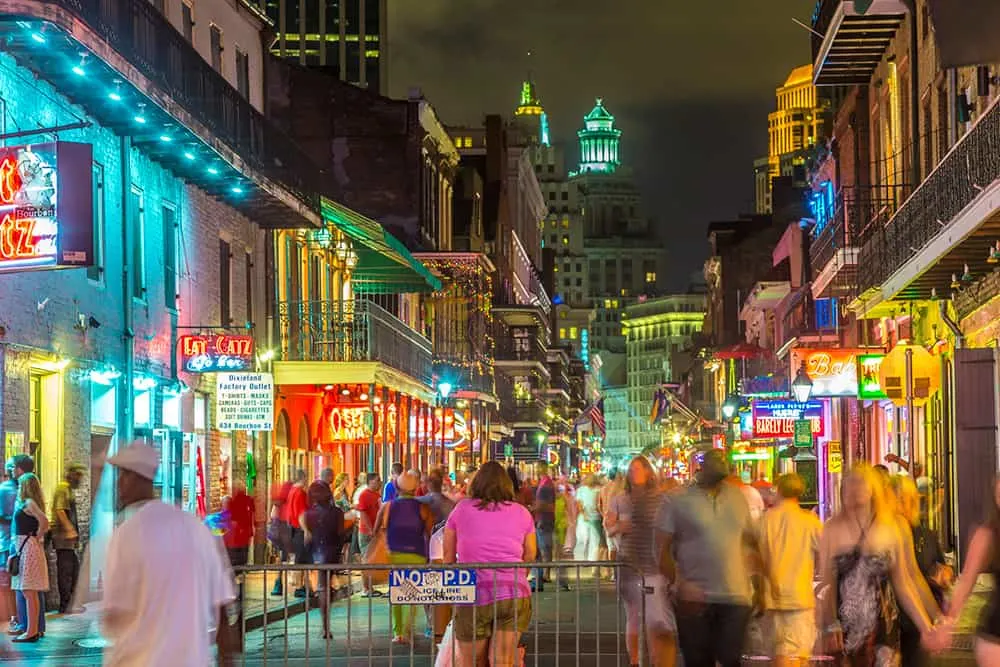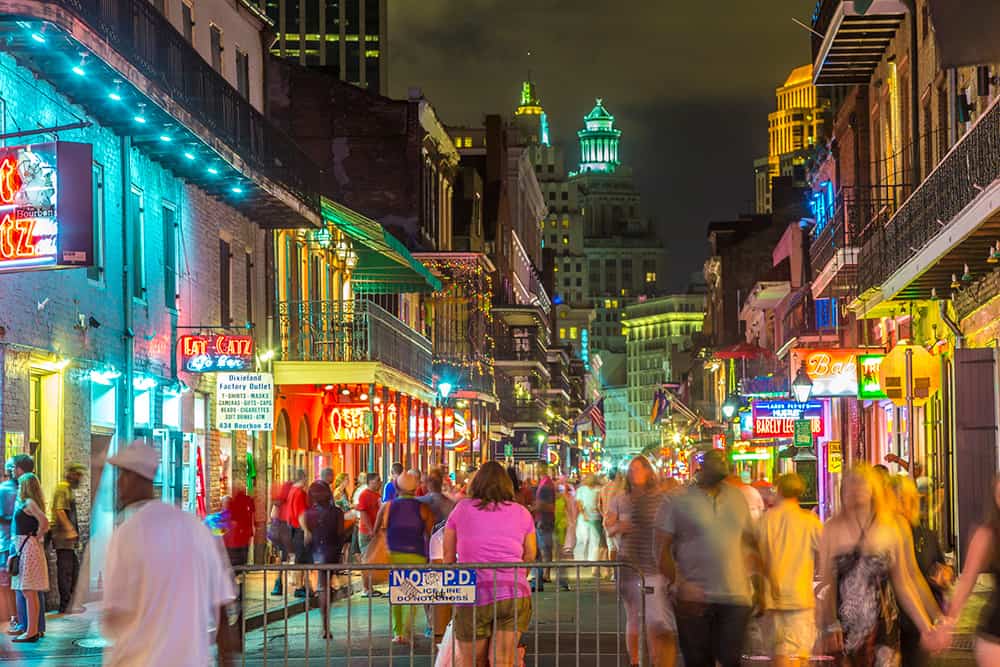 Note: if you are here with kids, be aware that there are a few girly bars along Bourbon Street, which kinda ruins the vibe in my opinion. If you want to avoid walking past windows with pictures of naked ladies, stroll along one of the parallel streets down to Jackson Square.
What to drink in New Orleans: I recommend trying a few New Orleans staple cocktails such as the Hurricane (named long before Hurricane Katrina), Sazerac (where I was given the original Sazerac recipe), Hand Grenade and Shark Attack.
There are also brilliant jazz clubs and bars, such as Preservation Hall ,which offers two sessions of acoustic jazz with a brass band every night. It's one of my top 3 jazz venues in New Orleans.
You'll also find rock music, piano bars and plenty of places to enjoy cocktails and toe-tapping live music.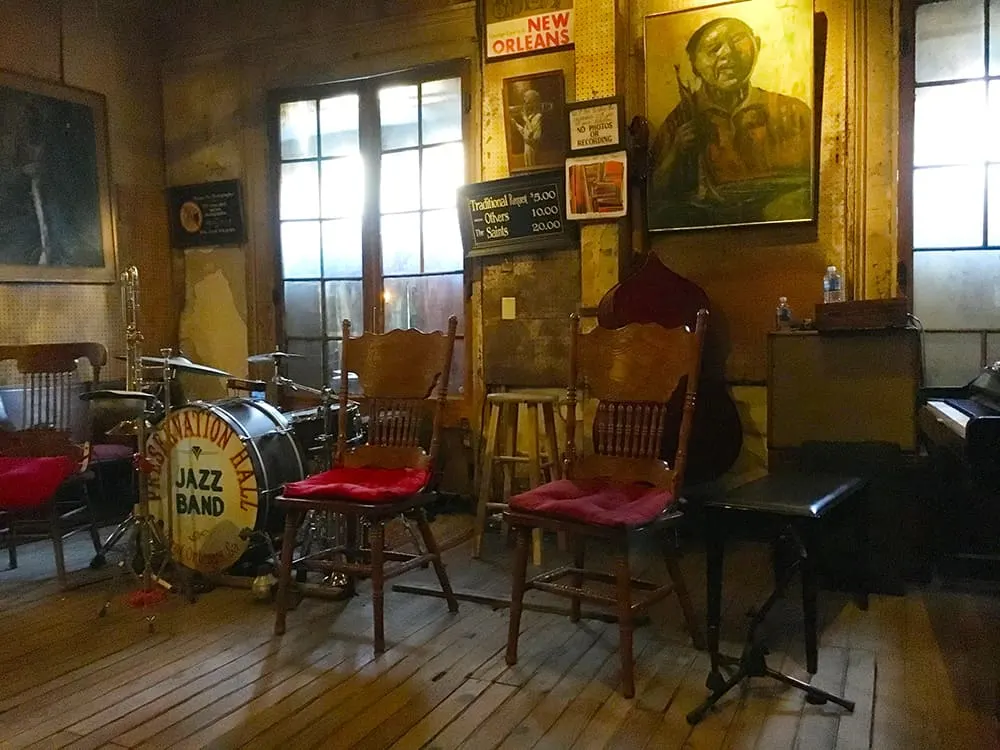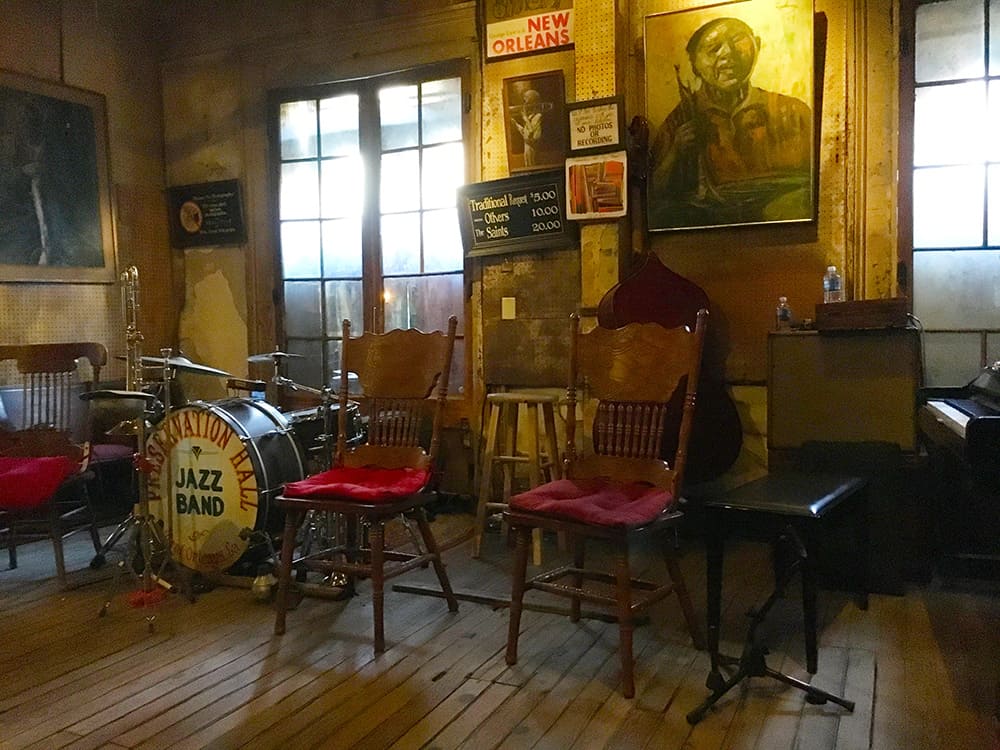 But keep some singles in your pocket because the music in Nawlins is not just in the clubs. The street performers and musicians along the pedestrianised streets are super talented and you could easily spend an hour or so just soaking in the free music of New Orleans.
Watch the musicians in Jackson Square
Jackson Square is a beautiful city park in the heart of the French Quarter anchored by St Louis Cathedral. It boasts lovely statues and a water fountain. It's edged with local artists, street musicians, tarot card readers, and art vendors selling their wares and providing a fantastic vibe.
I love this photo (below) that I took in Jackson Square. Notice the jazz band on the balcony while all the vendors and artists sit below and groups of visitors stand drinking it all in. Classic New Orleans!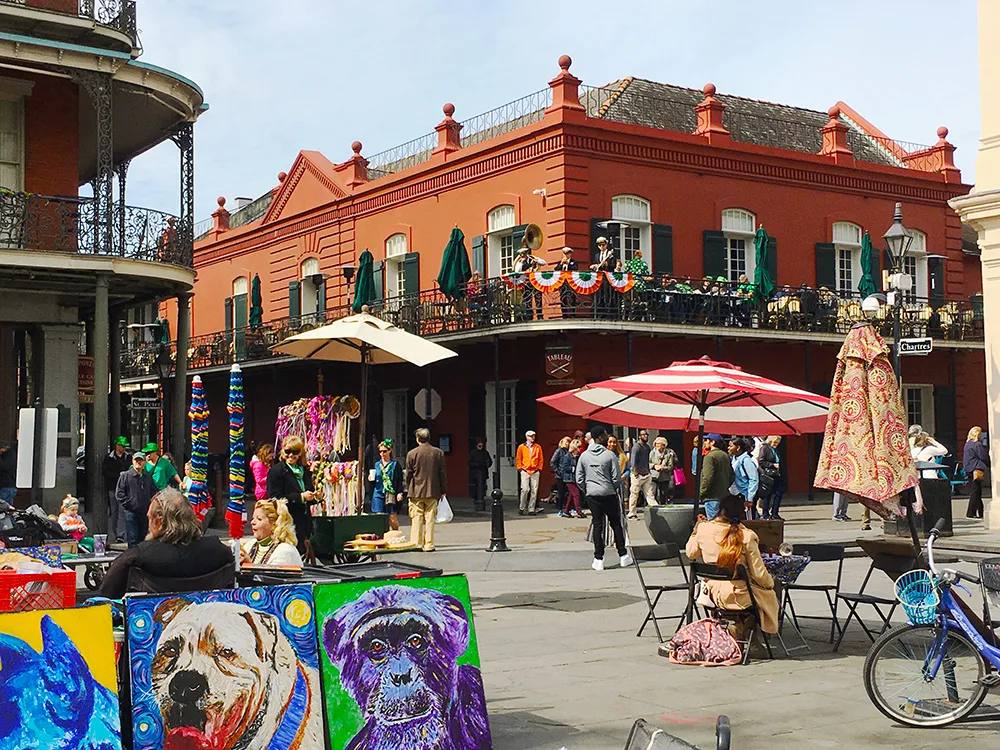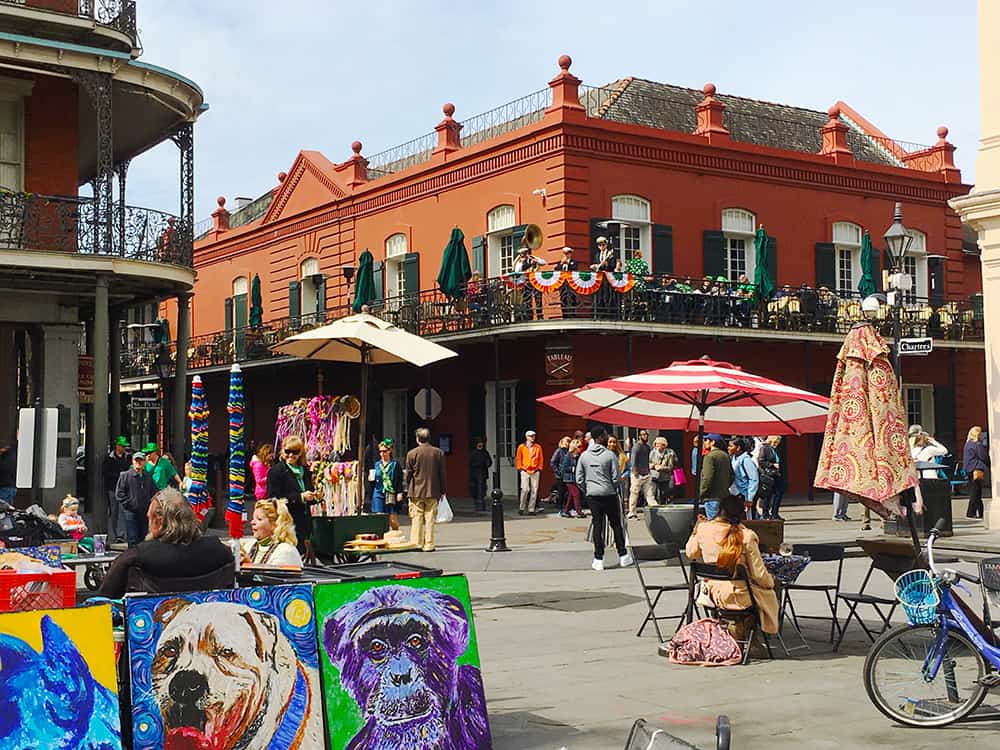 At the opposite end of the historic Saint Louis Cathedral is legendary Café Du Monde, on the corner of Decatur Street and St Ann.
Jackson Square is a great spot to rest after a day of walking around the French Quarter and enjoy some freshly made beignets. It is also close to some top-notch bars and even breweries, like the Crescent City Brew House.
The NOMA is the city's oldest art museum. It has an excellent collection of contemporary and modern art pieces from around the globe.
Exhibitions change frequently, so you are sure to have a different experience with every visit. Ticket prices begin at $15 for adults and discounted tickets for students and seniors. The museum is also free for children, teens, and military families. Closed Mondays, although the Sculpture Garden is open 7 days.
Visitors can also access the museum's Besthoff Sculpture Garden utterly free of charge from 10:00 am to 6:00 pm. It is a unique and budget-friendly experience that allows for some great photo opportunities.
This historic flea market has been around since 1791, offering a one-stop shop for the best New Orleans souvenirs.
From novelty apparel to art and hand made goods, there is so much to find at the French Market. You'll find unique shops like a custom jewelry store in which you select a crystal to turn into a necklace, earrings or ring. It is such a fun experience and highly recommended for crystal fans!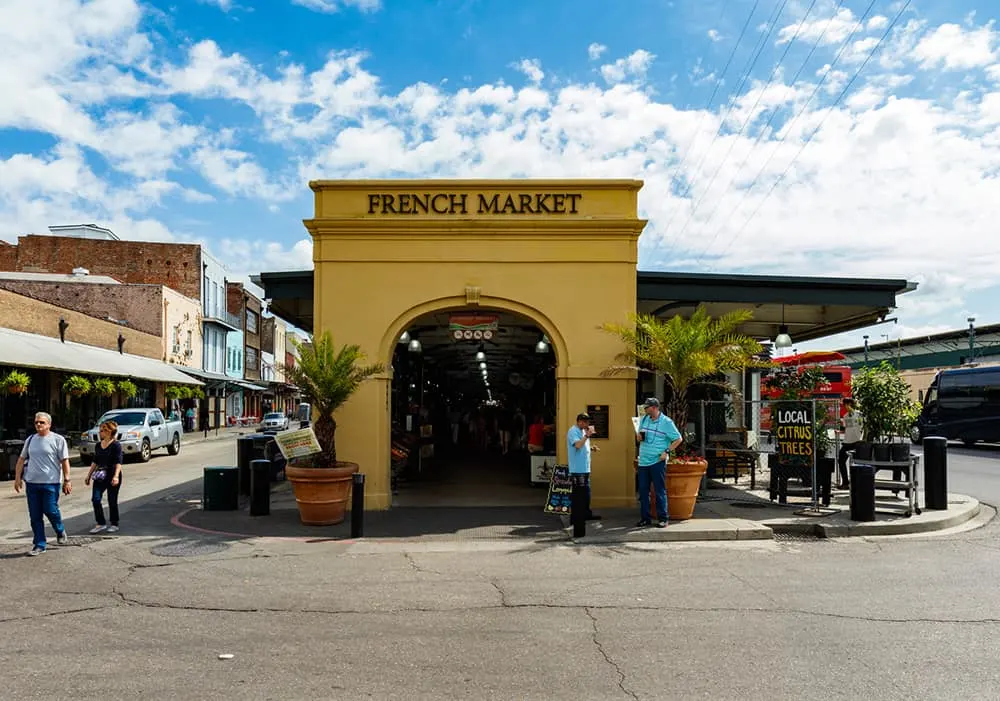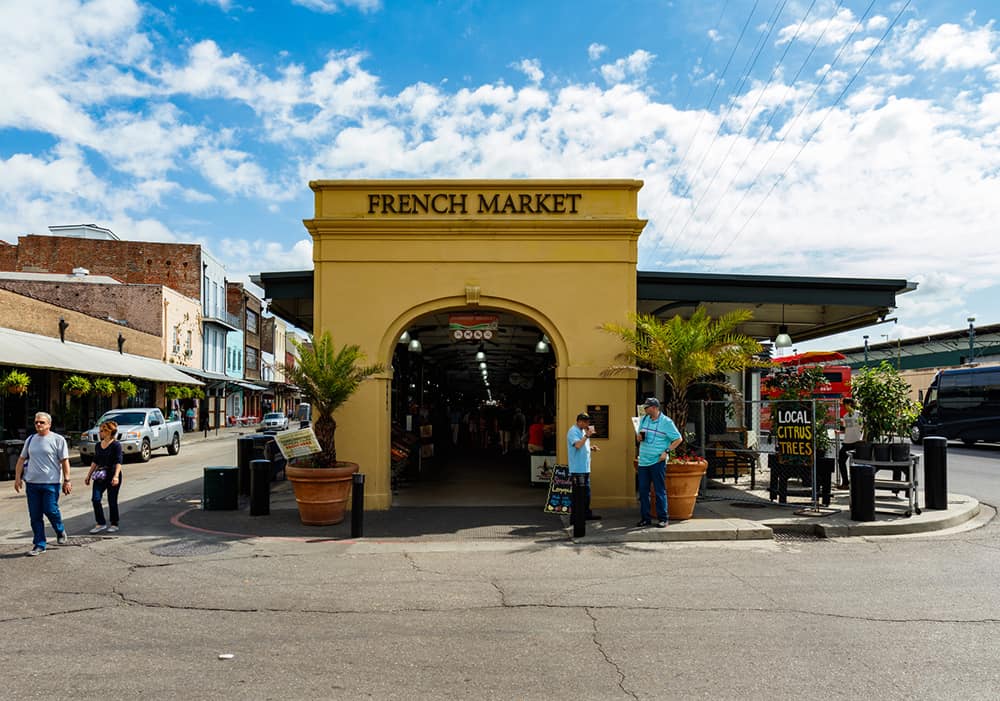 The French Market is also home to various local eateries, even featuring a live oyster shucking stand and if you dare, try fried alligator. You can also find several candy shops, like Evan's Creole Candy Factory, that serve delicious local pralines.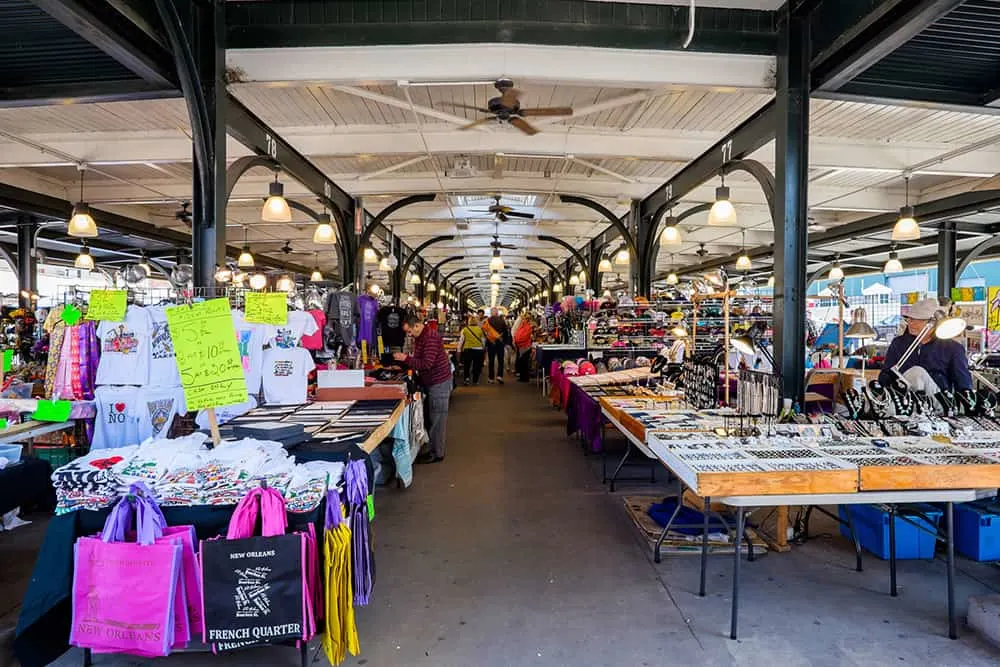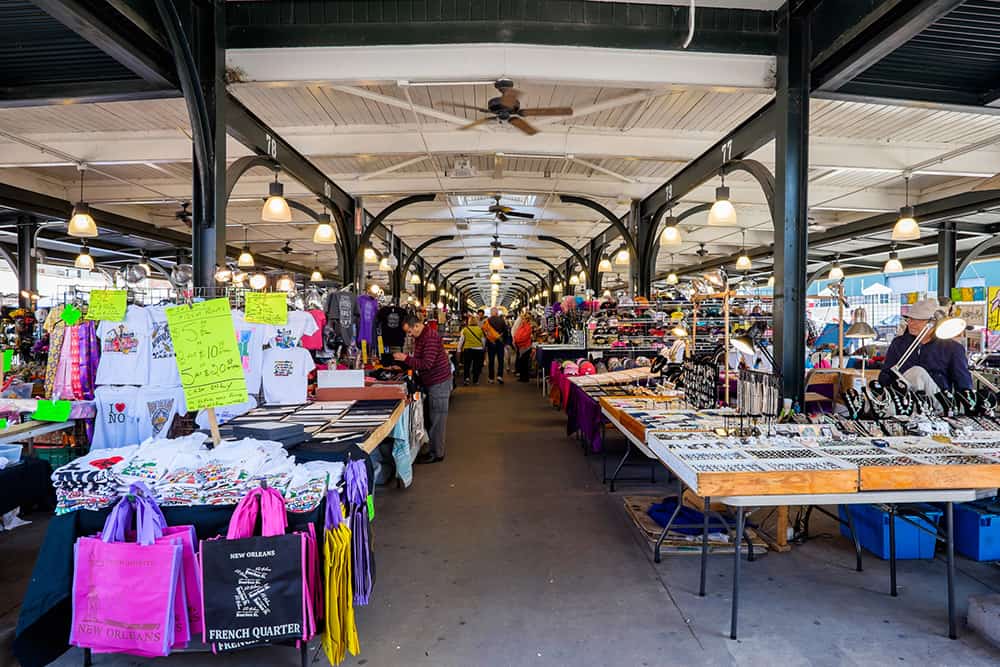 This national historical landmark is located right at the entrance of Jackson Square Park, in the heart of the French Quarter.
It was built in 1727 and has since been a place of worship for locals and travelers. The interior is beautiful, with stained glass windows and Victorian architecture.
It is another excellent budget-friendly attraction with free admission. You may also attend Sunday Mass at 9:00 am or 11:00 pm. Remember, it is a church, after all; therefore, please silence your phone upon entering. Photography is allowed, but nobody wants to interfere with the quiet and peaceful vibe that the St. Louis Cathedral offers.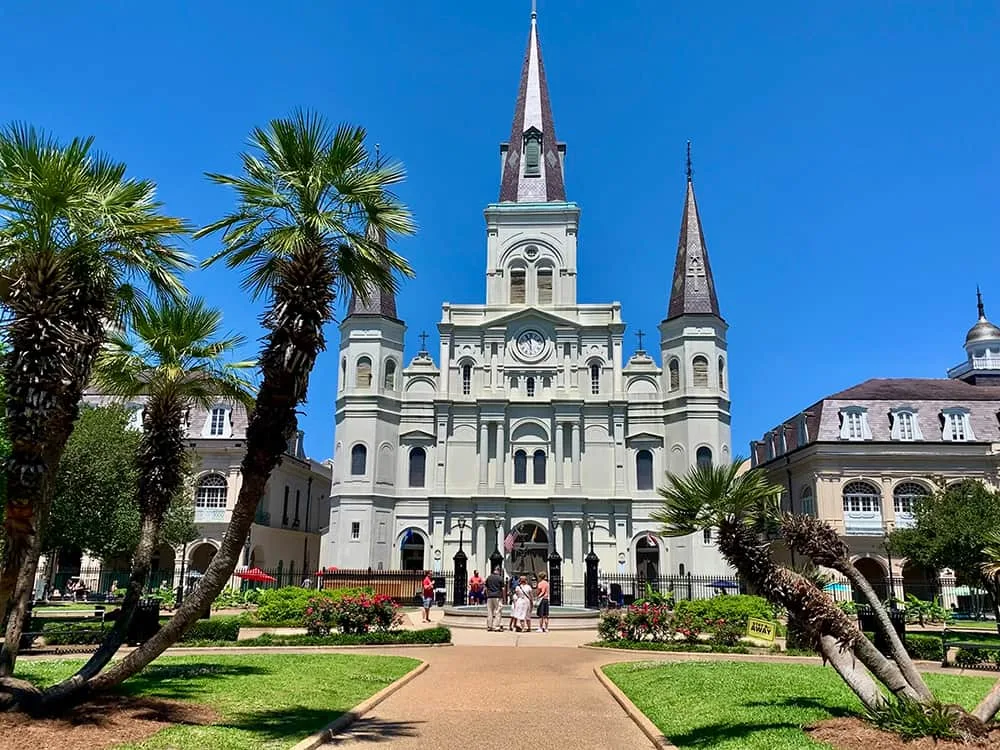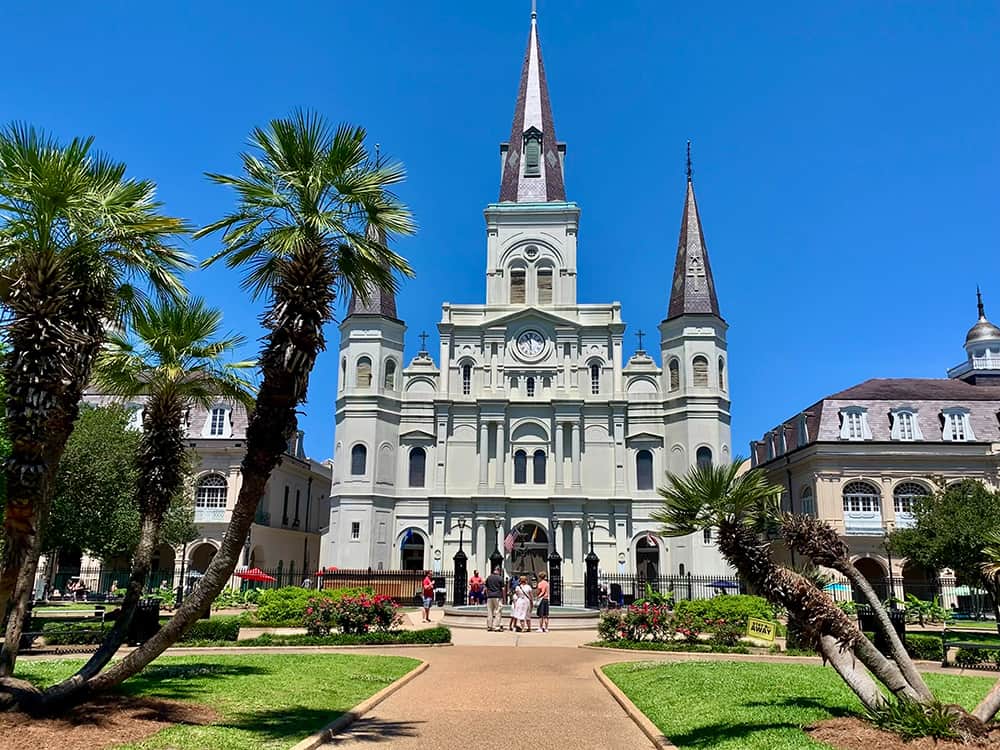 New Orleans' historic garden district is famous for its beautiful homes with large gardens, delicious restaurants and unique boutiques.
This is the oldest neighborhood in the city, established in 1833 after being part of the Livaudals Plantation. A great way to travel around the area is by trolley on the famous Saint Charles Streetcar Line starting on Canal Street with fares starting at $1.25.
You can also purchase a "Jazzy Pass" that will allow for multiple rides depending on which package you are buying. This is a fun way to spend a couple of hours, even if you don't get off the streetcar!
If you are a fan of the popular TV Show American Horror Story, you may recognize the famous Buckner Mansion, which was featured in season 3. It is located on the corner of Jackson Avenue and Coliseum Street. There are many other stunning Victorian-style mansions around the area as well.
Staying in the garden district is also a great idea if you are trying to avoid all the hustle and bustle of the French Quarter.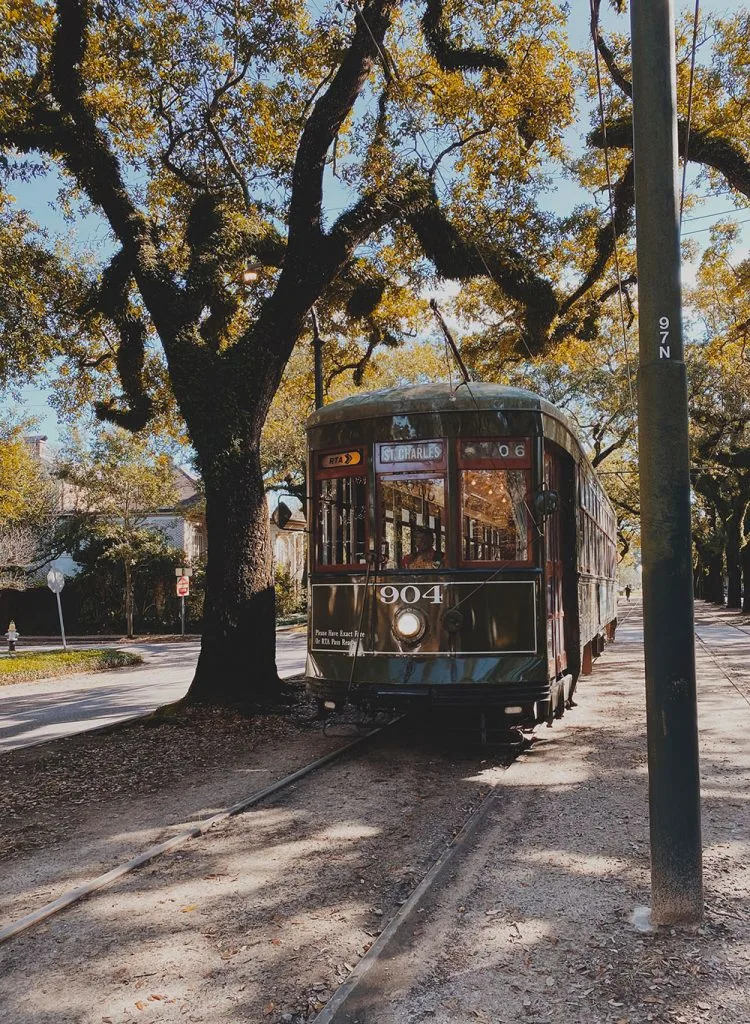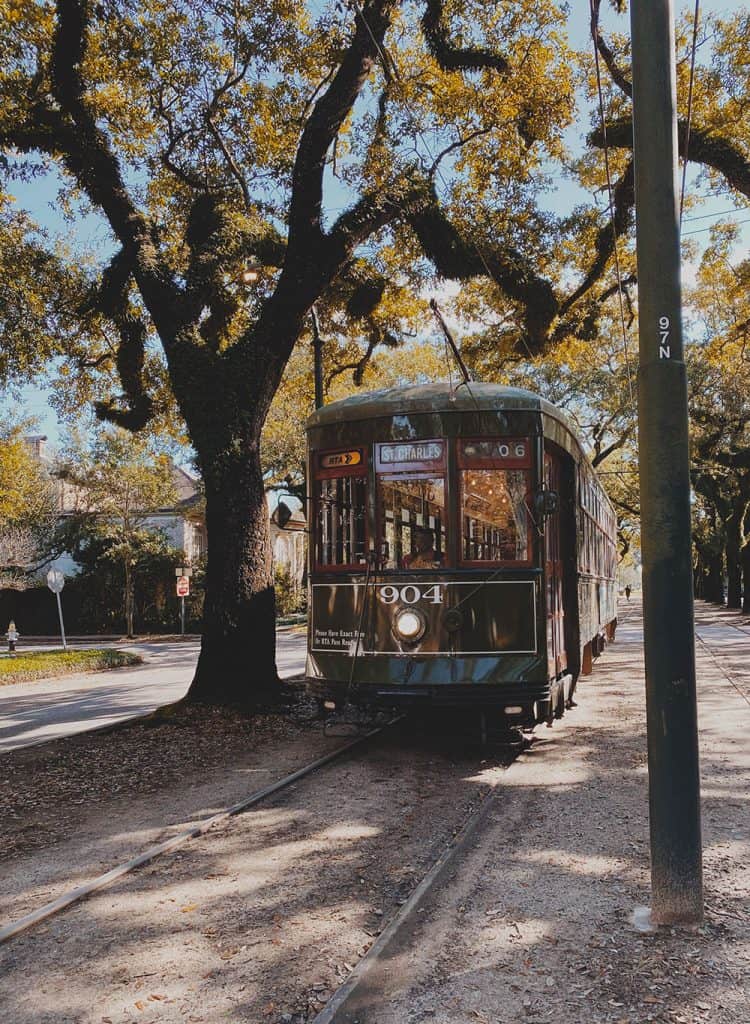 Frenchmen Street, on the edge of the French Quarter, boasts a fantastic live music scene. It is not as well known by the tourists as Bourbon Street but is frequented by locals looking for a stellar night out. However don't expect it to be quiet, you'll still want to book a table.
Some of my favorite music venues along here include Blue Nile, Café Negril, Maison, and The Spotted Cat for live jazz. There are also several delicious eateries in the area, such as The Three Muses and Dat Dog.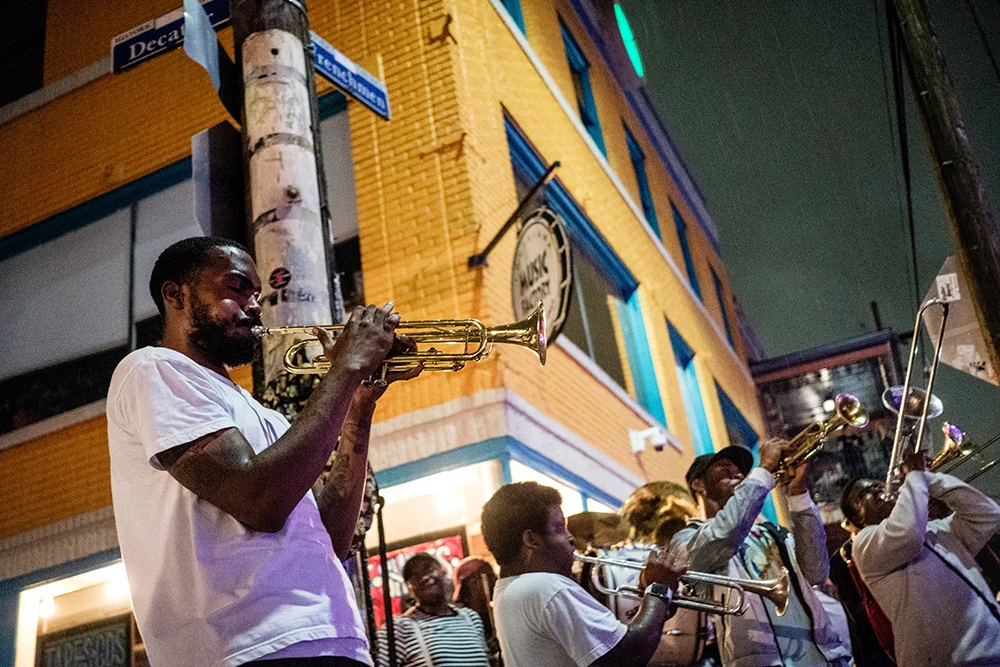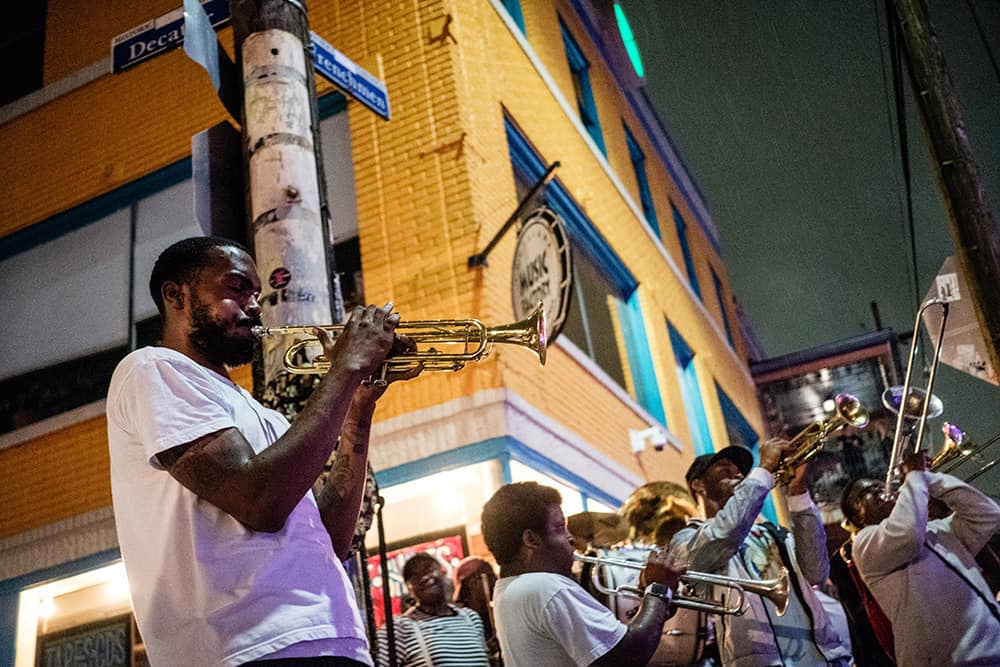 Suppose you make your way down Frenchman Street toward Esplanade Avenue. In that case, you will arrive at the delightful New Orleans Jazz Museum. They offer quite a few exhibits that provide the history of the musical genre's influence on the crescent city's culture.
No one should leave New Orleans without trying beignets (donuts) from the historic Café du Monde on Decatur Street. This super popular place originated as a coffee stand, started by the Fernandez brothers back in 1942.
They only serve two items: beignets and coffee. Their frozen Cafe Au Lait is absolutely out of this world and so refreshing on a hot summer day.
It is hard to miss the stand with a line stretching around the block. Although, the sugary beignets are well worth the wait.
An excellent way to shorten your time in line is to wait for takeout rather than a seat inside. The stand is open 24/7, so feel free to head over for some late-night snacks after a night out if you want to avoid the long lines during the day.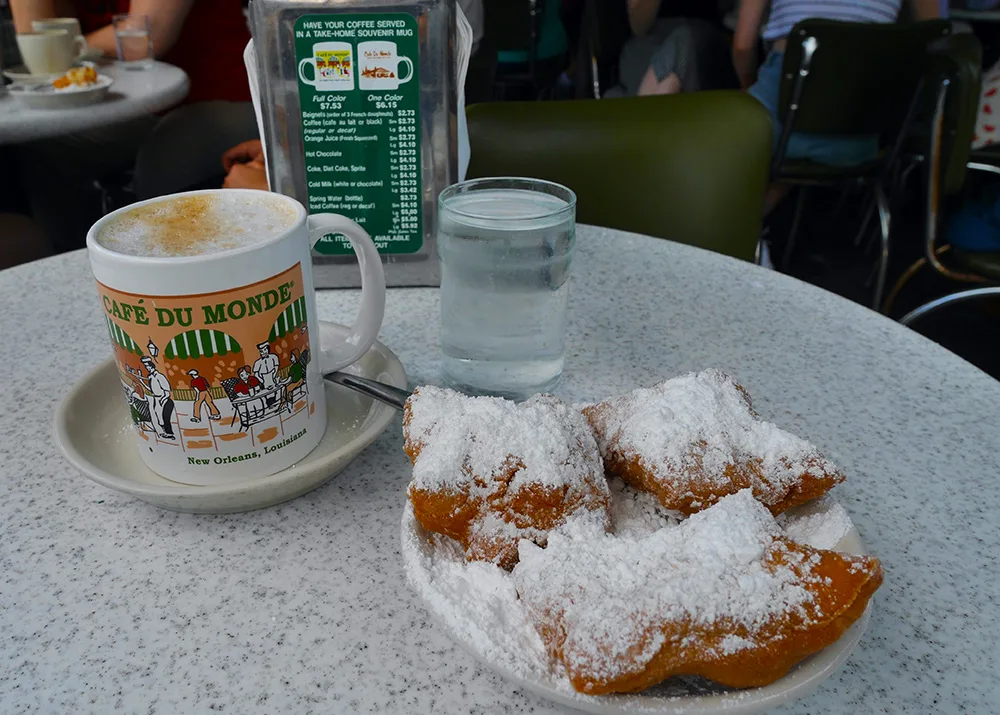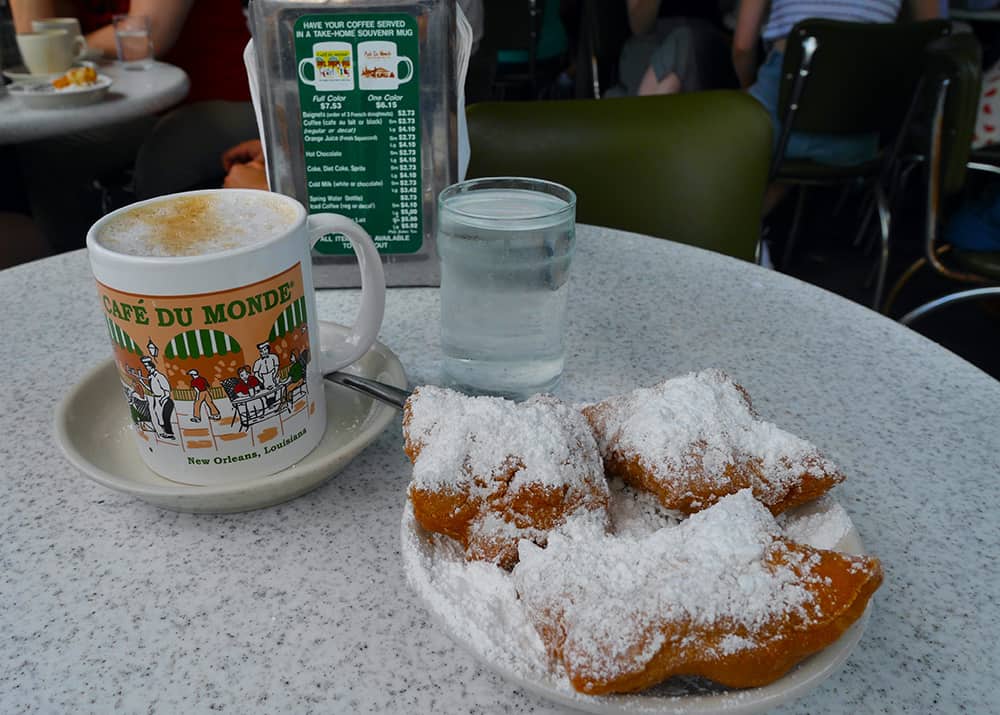 This unique museum has an exciting and curious collection of apothecary jars, historical medical instruments, and a beautiful backyard area.
You will learn so much during your time at this museum, which offers some wild facts about medicinal practices during the early 1800s and 1900s.
The museum has two floors where two adorable cats on the stairwell may greet you. The second floor has an extensive spectacle exhibit that depicts how eyeglass styles have evolved. You can also check out the living quarters of Dr. J William Rosenthal, a famous ophthalmologist in New Orleans.
Admission to the museum is $10 per adult with a discounted rate for students, seniors, and the military. Ask about the ghosts said to roam in here and don't forget to check out their gift shop for some fascinating souvenirs.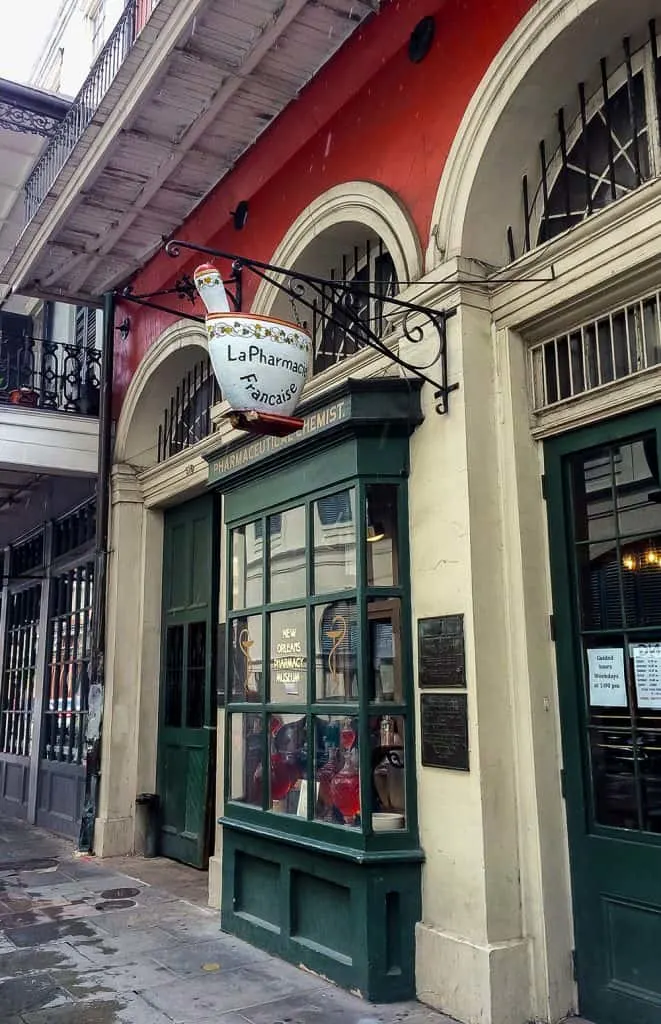 This fabulous art museum features some spectacular floats that make their debut at New Orleans' famous Mardi Gras parade.
Tickets are $22 for adults and $14 for children under twelve years old. Tours are held between the hours of 9:30 am to 4:30 pm are approximately half an hour long.
It is a great destination for photoshoots and to learn about the history of the most beloved holiday in the city. I especially recommend visiting if you miss Mardi Gras season to still enjoy all the fun.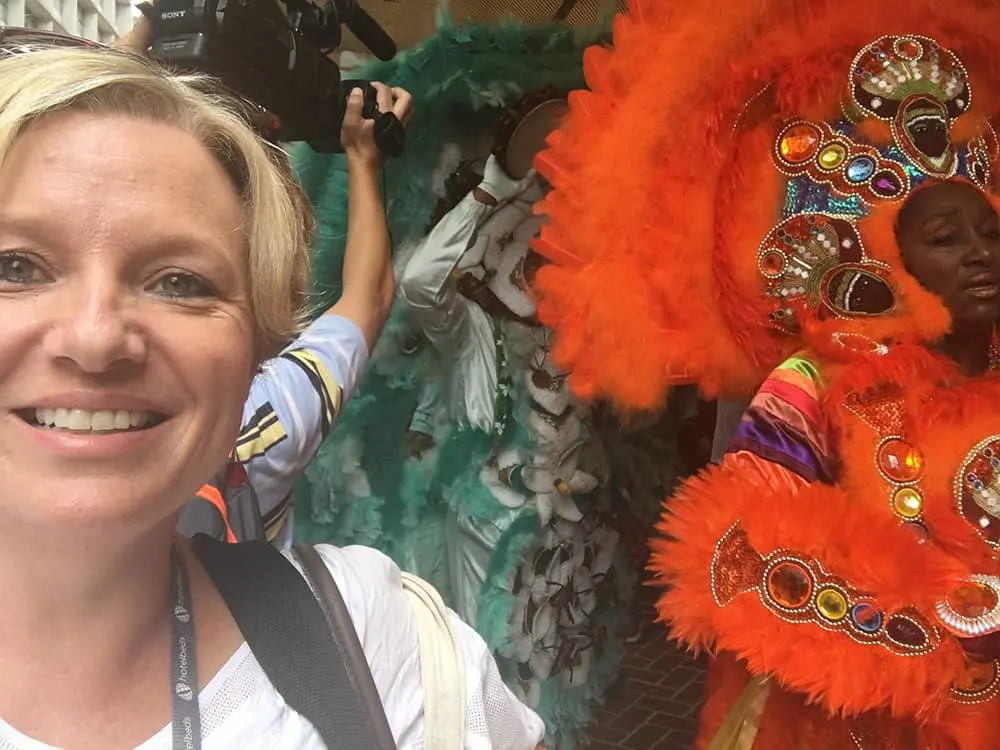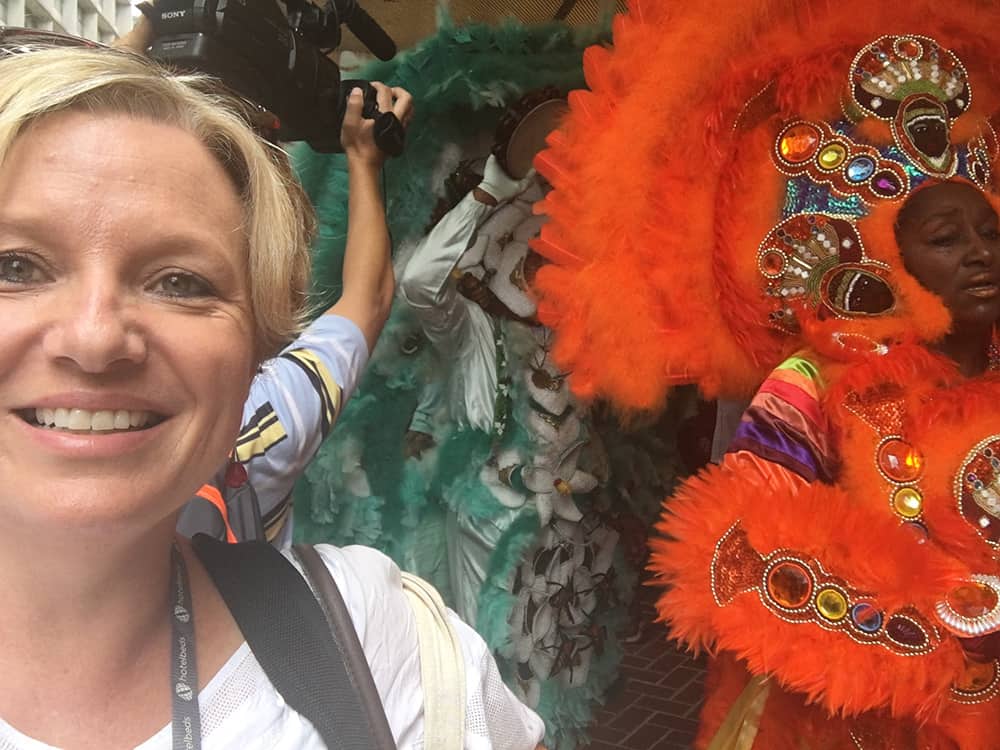 Located in the Warehouse District, the National WWII Museum is such a great (and huge) attraction regardless of age. Admission for the museum begins at $30 for adults with discounted rates for students, children, seniors, and the military. It is also free to visit for members and World War II veterans.
There are several fascinating exhibits for the history buff, including an assortment of warplanes and weaponry from the war.
Many of the exhibits have interactive elements and provide a ton of information on the effects of the war. It is a vast museum, so be sure to dedicate a few hours there to ensure you get the most out of your experience.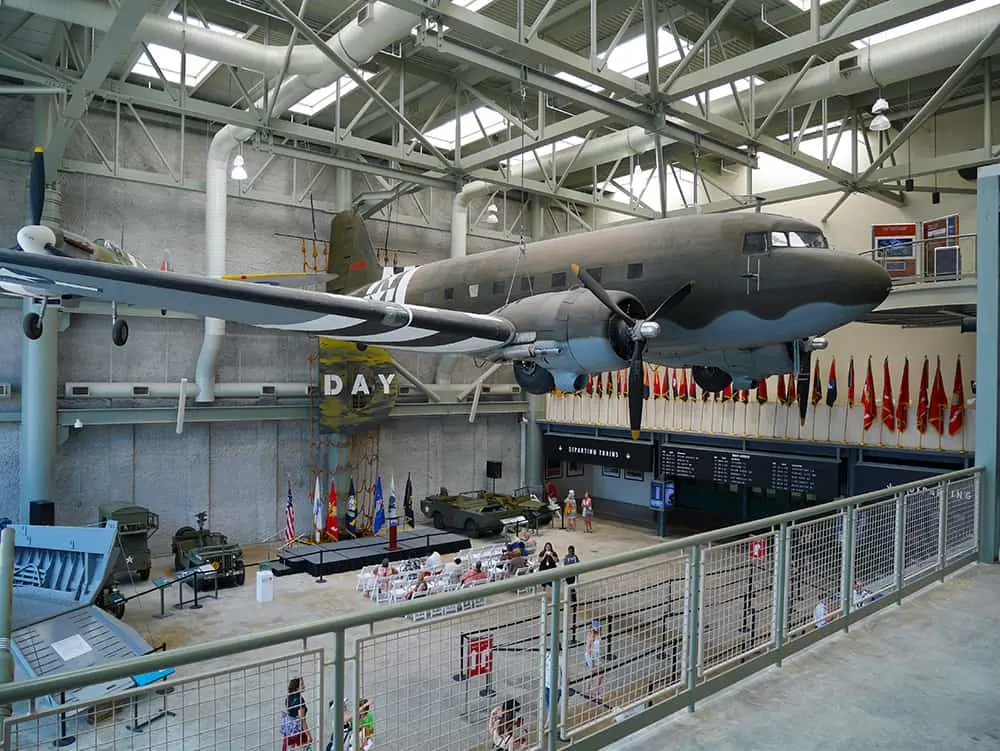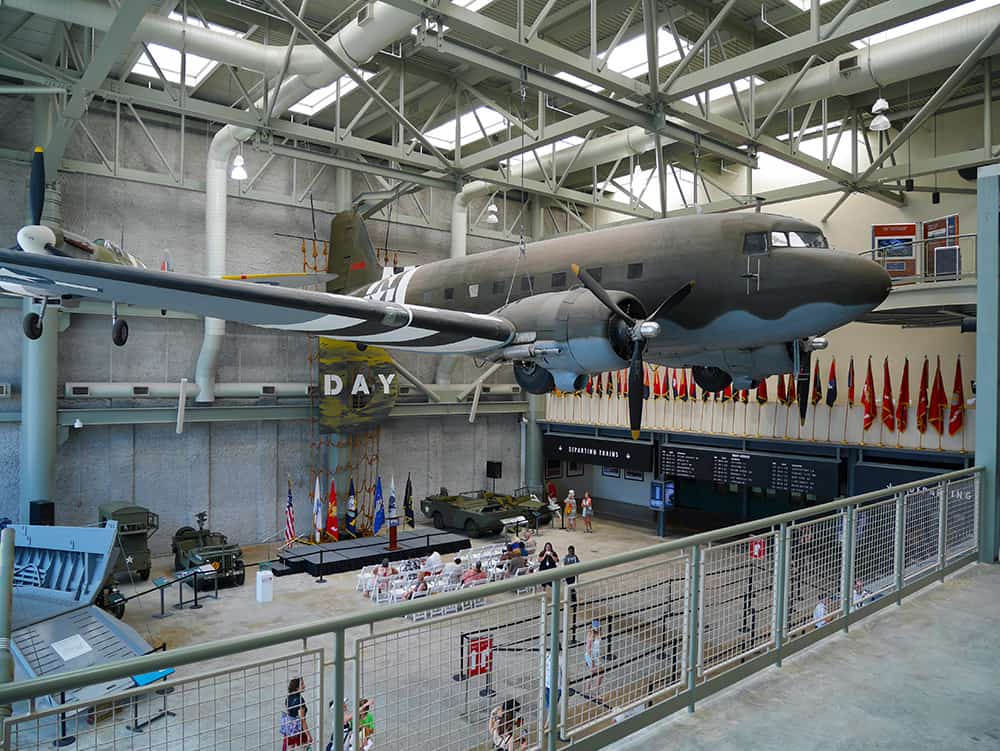 I love cemeteries and this historic cemetery is beautiful yet eerie with its above ground graves and mausoleums (because of the high water table in New Orleans).
Several episodes of The Originals were filmed on the grounds of St Louis Cemetery No. 1, which attracts fans of the show. In addition, the famed voodoo queen Marie Laveau also rests in the cemetery along with some of the cities' most notable figures. It may seem like an odd activity, but I liked it! You can buy your cemetery tour tickets online* (affiliate link) and just meet at the walking point.
Tours are held Monday through Saturday at 10:00 am, 11:30 am, and 1:00 pm. Although, if you snag tickets for one of NOLA's many ghost tours, the entrance fee will be included in that rate.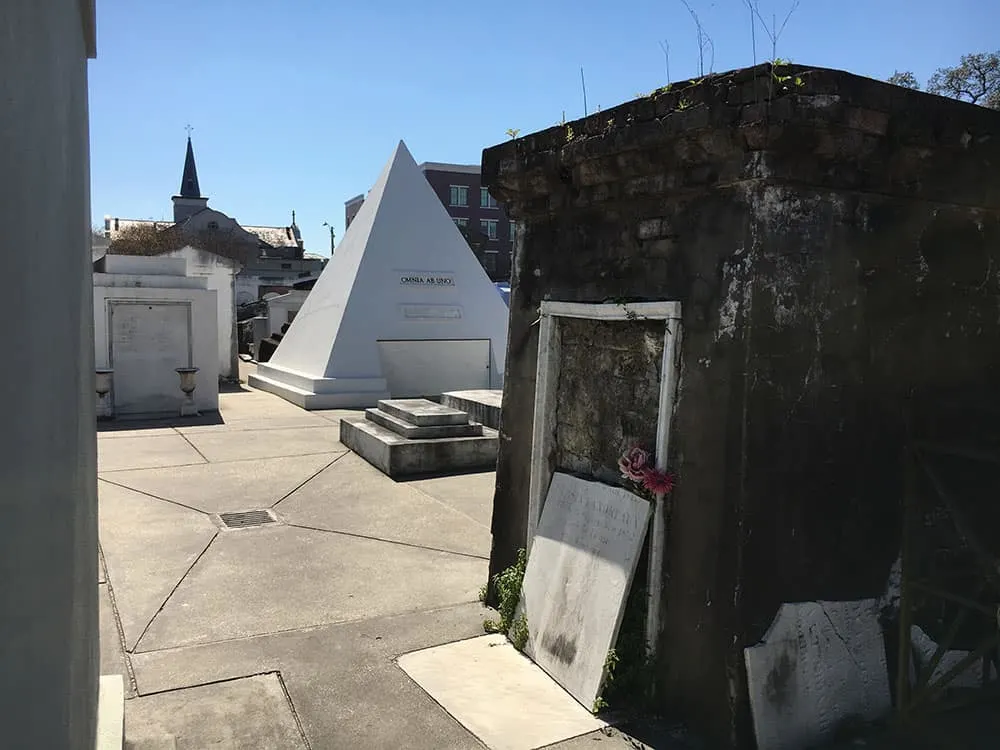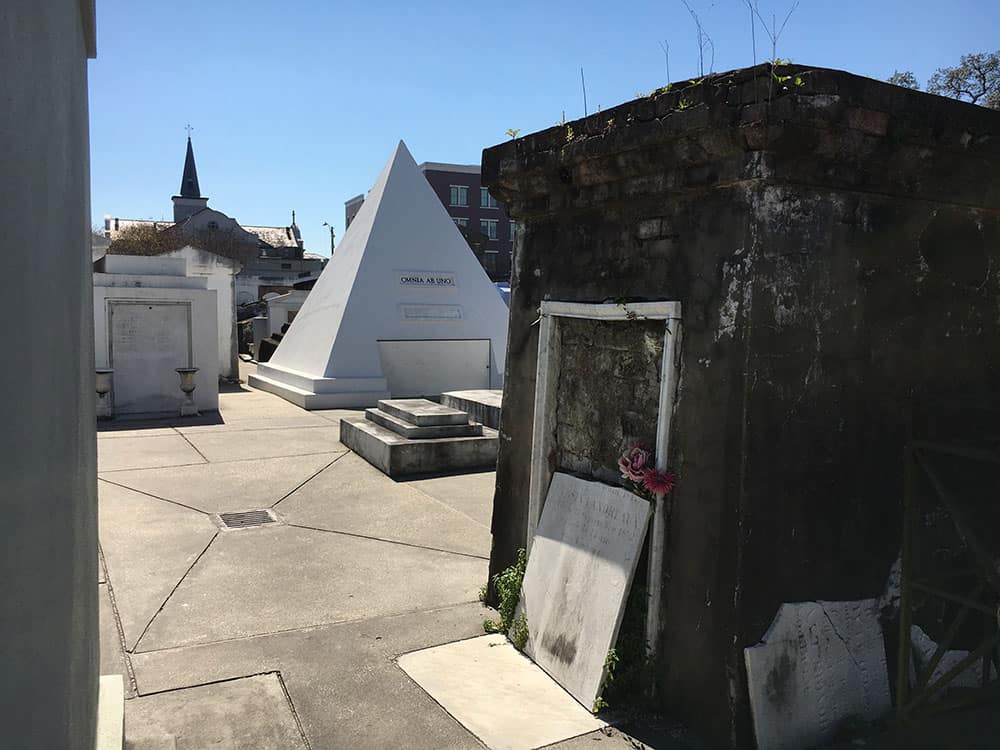 This nine-foot pyramid tomb belongs to actor Nicolas Cage, who bought it in 2010 and was recently spotted coming back for a look at his future resting place!
Visit Congo Square and Louis Armstrong Park
Not many visitors to New Orleans find this spot in Louis Armstrong Park, but it's a must-see when I host tour groups to NOLA. This little area of the park is the birthplace of jazz music.
In this corner (pic below) the slaves from Africa, West Indies, Haiti and other nationalities, would gather on a Sunday afternoon – their only time off. They would play music and make handicrafts, sing, dance together from about the 1740s.
By 1819 up to 600 people would gather here and drum and dance in Congo Square. This was the beginning of Mardi Gras and eventually jazz and rhythm and blues.
Louis Armstrong popularised the sound and thus the park is named after the legendary jazz great.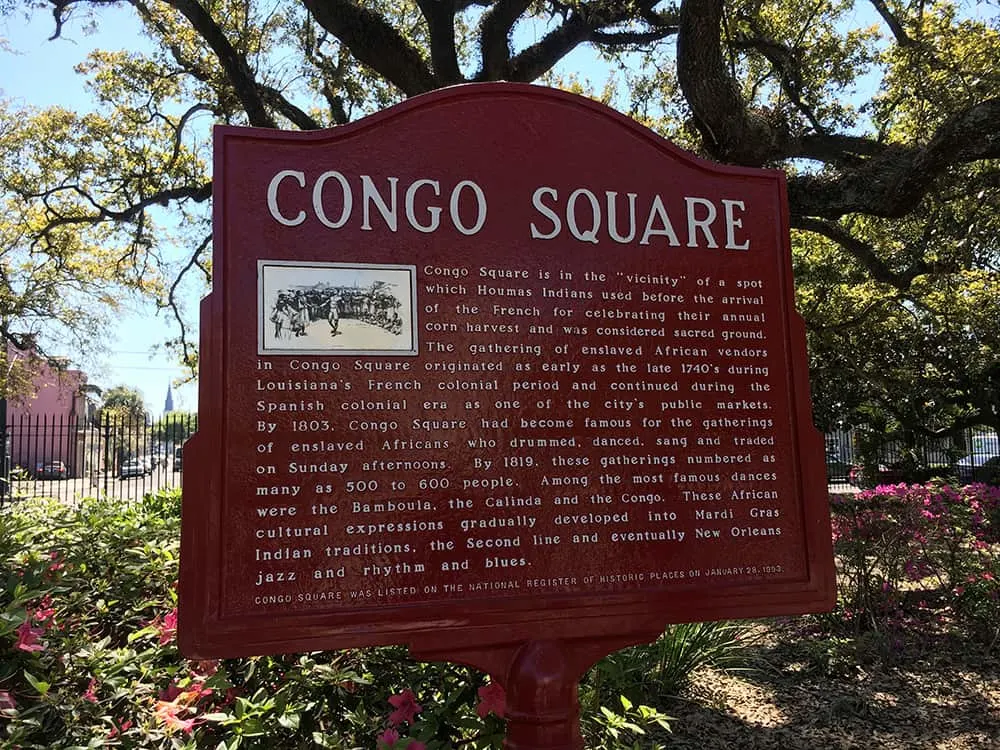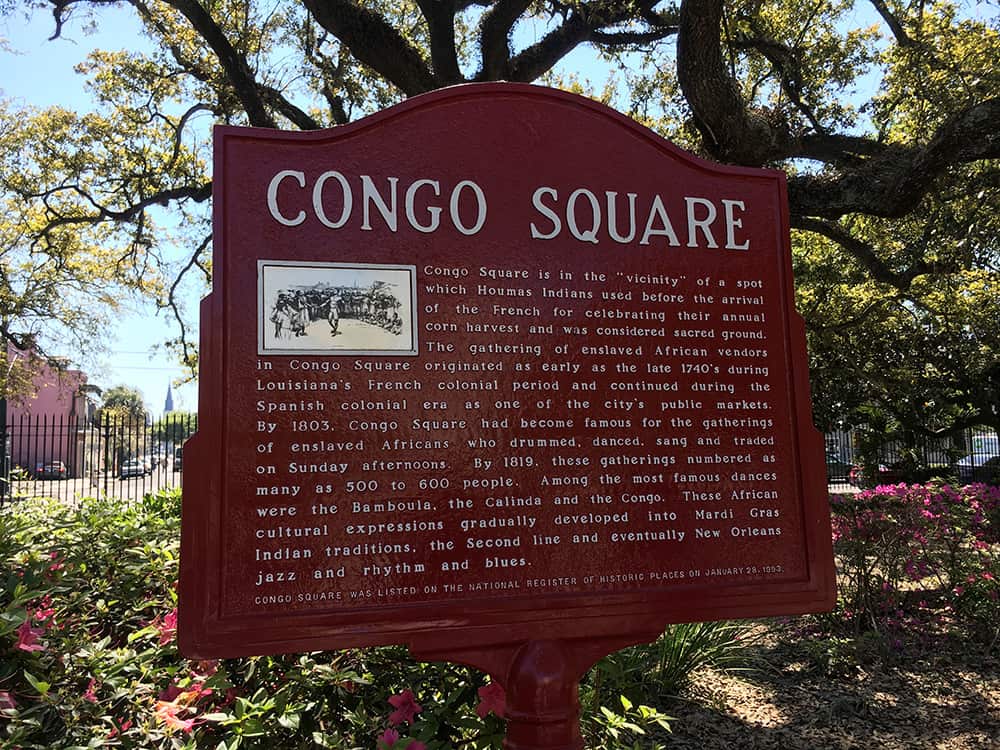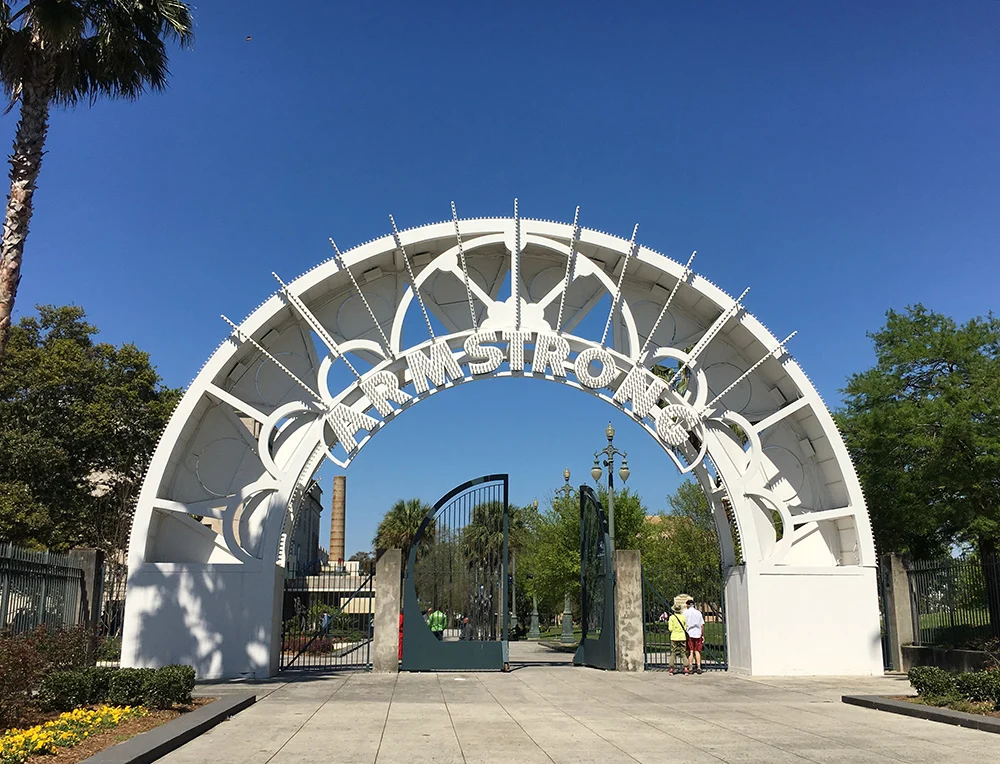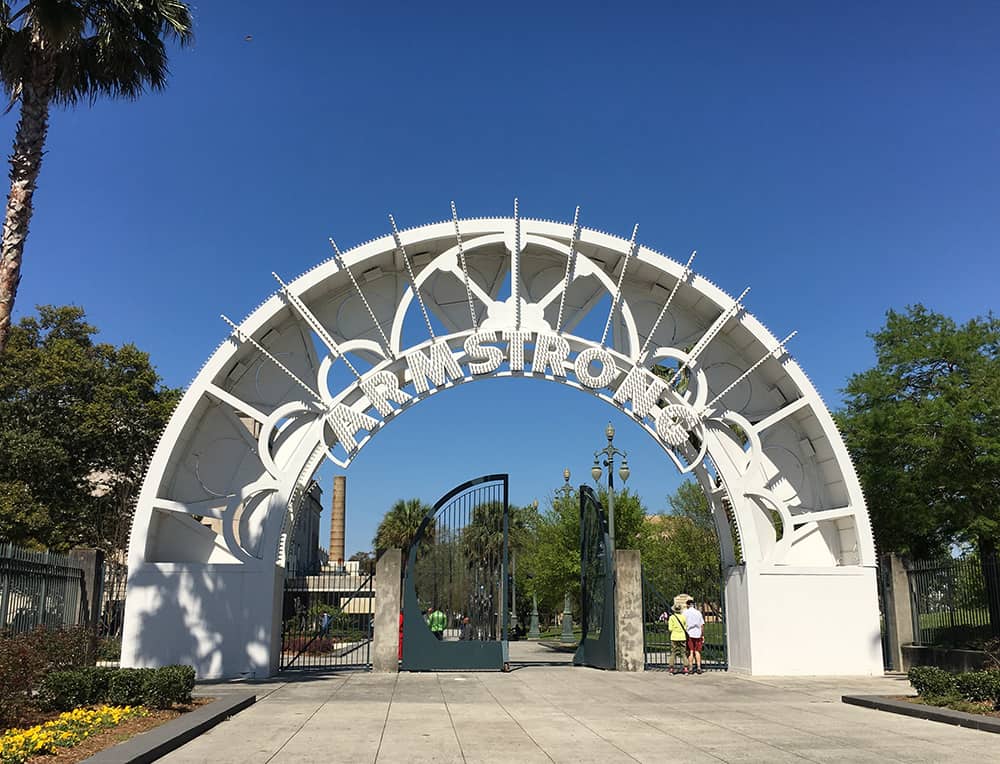 The Audubon Nature Institute in Audubon Park is the perfect family-friendly activity in the city.
It is home to an abundance of wildlife, such as Asian elephants, giraffes, spider monkeys, rare white alligators, tigers, and penguins. Ticket prices begin at $24.95 for the zoo and $29.95 for the aquarium.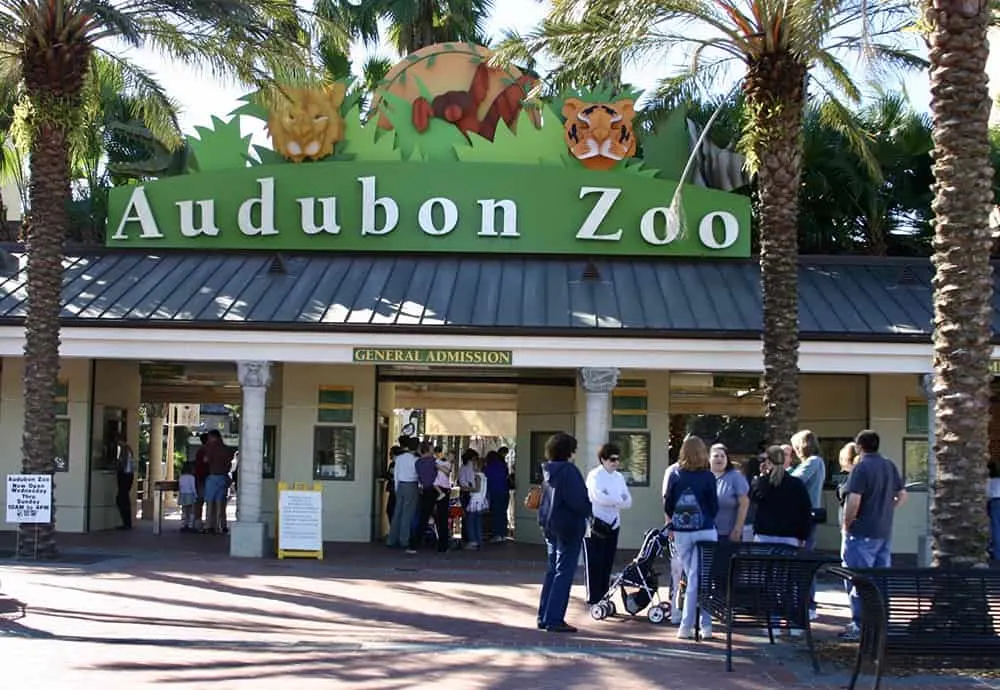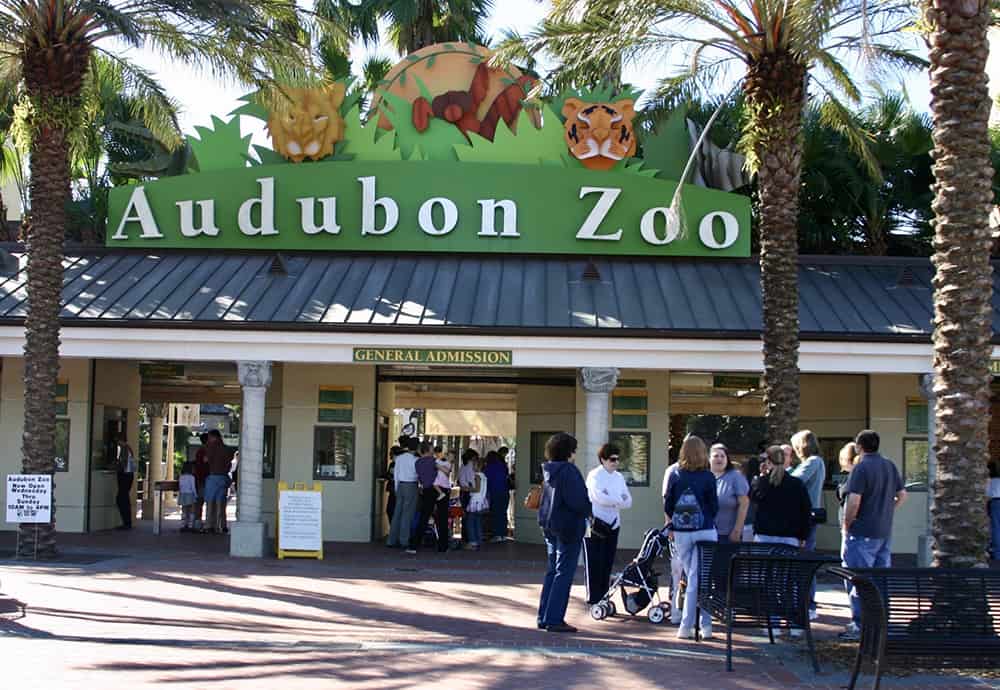 There are various unique experiences to enjoy during your time here. The aquarium's new shark discovery exhibit features a touch tank where you can interact with sharks and rays firsthand. In addition, be sure to check out the Mississippi River exhibit to learn more about the animals that live within Louisiana's ecosystem.
And pack your swimsuits because Audubon Zoo also features a large lazy river and waterslides that are perfect for staying cool.
I actually hate this stuff but if you've never been to New Orleans you'll see it everywhere.
New Orleans is a spooky city with lots of voodoo and ghostly tales. It was home to famous voodoo queen Marie Laveau and if you're so inclined, the historic Voodoo Museum might be for you.
Although it is relatively tiny compared to some of the others on this list, the museum is full of interesting artifacts, sculptures, paintings and memorials. You'll learn about the history of voodoo culture and practices. Specifically, the impact both had in New Orleans.
Admission to the museum is $10 for adults and $8 for students, seniors, and military families.
Best Places to Eat in New Orleans
New Orleans is a foodie's paradise! There are a plethora of great cocktail bars and restaurants serving up incredible dishes. New Orleans will offer you a dining experience like no other, from alligator po'boy sandwiches to char-grilled oysters. Fine dining to cooking classes.
This restaurant has one of the most beautiful outdoor seating options I have ever seen and you can enter from either Bourbon Street or Royal Street.
If you come in from Bourbon you'll see a large water fountain surrounded by greenery, flowers and sculptures in a wonderful outdoor garden dining setting. The interior is just as beautiful.
A Court Of Two Sisters offers a spectacular buffet brunch with a mix of breakfast staples and traditional Louisiana fare like jambalaya and the most scrumptious shrimp creole.
Their brunch also boasts live jazz music that elevates the overall dining experience. If you cannot make it for brunch, I recommend checking out their dinner options.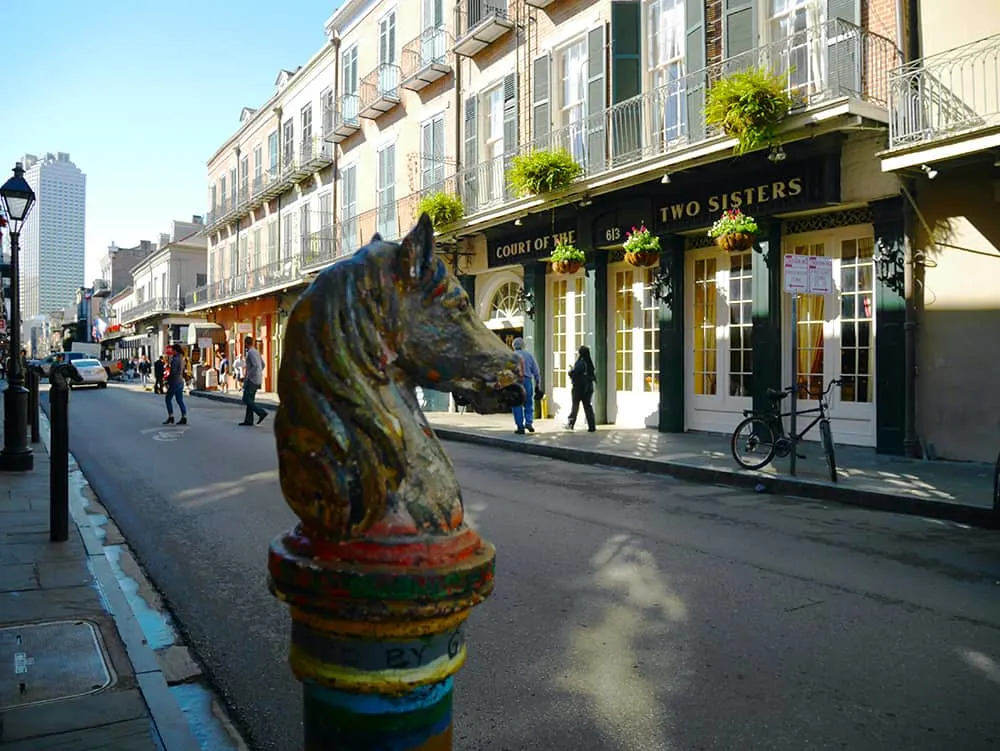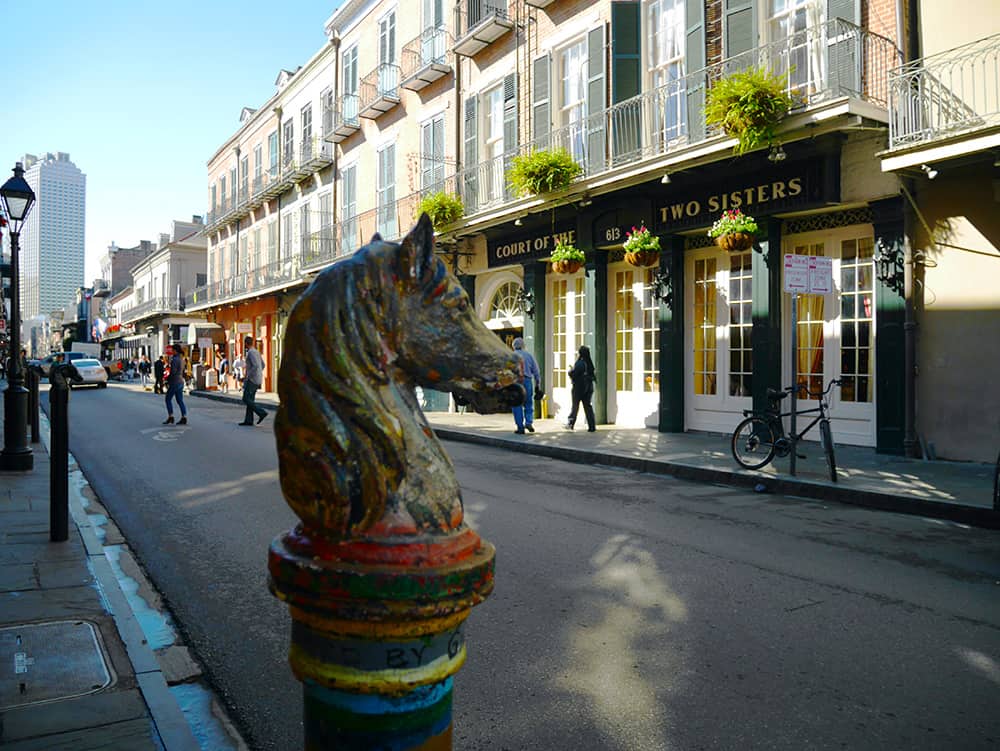 Crawfish boils have been a significant part of Louisiana's dining scene since the early 1960s.
This simple yet incredibly delicious way to eat seafood is a total game-changer. BOIL Seafood House in the Lower Garden District allows you to customize your meal based on the type of catch, broth flavor, and level of heat. They also offer seafood buckets and a myriad of delicious fried fish appetizers.
Please note that this restaurant is typically bustling in the evening, so be sure to call in advance to make a reservation.
Look no further for some classic po'boys than this French Quarter eatery.
NOLA Po'boys has a wide range of flavors including catfish, shrimp, alligator, chicken and roast beef. If you are in the mood for a sandwich, check out their savory fried seafood baskets that are served with a side of French fries. Their Boudin Ball appetizer, made with cajun boudin pork, is also 100% worth a try.
The best part is that the restaurant is open until 3:00 am on the weekends, making for the perfect late-night food run after grabbing drinks on Bourbon Street.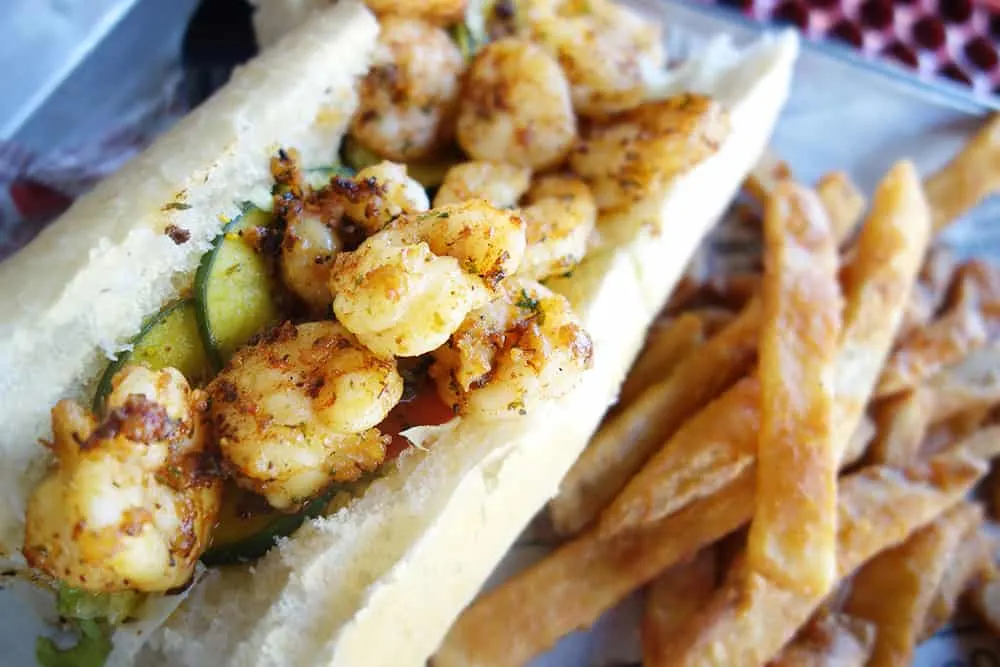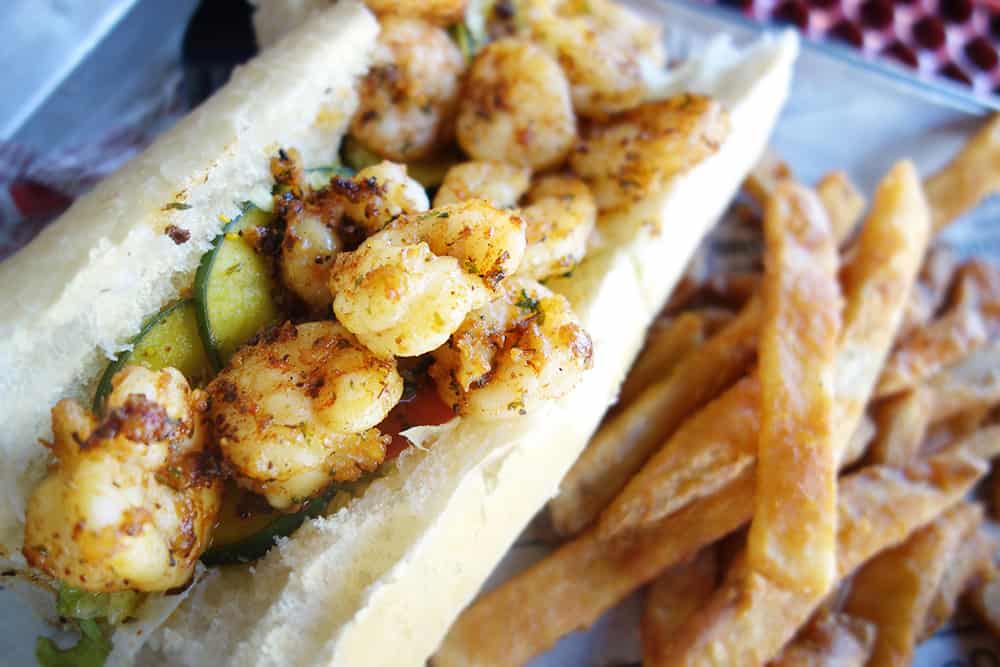 This creole-inspired restaurant in Uptown NOLA is a must-try for seafood lovers.
Superior offers an excellent daily happy hour special from 4:00 pm-6:30 pm with 75 cent oysters and discounted drinks. You seriously cannot go wrong with their frozen Paloma cocktails!
Their menu has a variety of tasty dishes, including crawfish mac and cheese, blackened fish napoleon and their signature Pasta De La Mer.
Located in the French Quarter, this New Orleans staple serves up some of the best gumbo and jambalaya in the city.
The restaurant offers two gumbo flavors: seafood okra and spicy chicken andouille. In addition, you can find a wide array of creole dishes like crawfish etouffee, blackened catfish, and crab cakes.
I adore the flavors of gumbo and even learned how to make my own at a demonstration class at the New Orleans School of Cooking in the French Quarter.
This restaurant is a New Orleans institution! It opened on Royal Street in 1946 and is in the Top 100 Best Brunch Restaurants in America. But don't just come for brunch. Their dinners are superb fine dining, white table cloth quality and you'll try classic New Orleans cuisine here.
The last time I dined here we came late (after being at Kermit Ruffins BBQ – one of my favourite live music venues) just for their famous Bananas Foster, a dish that was invented here and is flambéed at your table: bananas, butter, brown sugar, cinnamon and rum served with vanilla ice cream.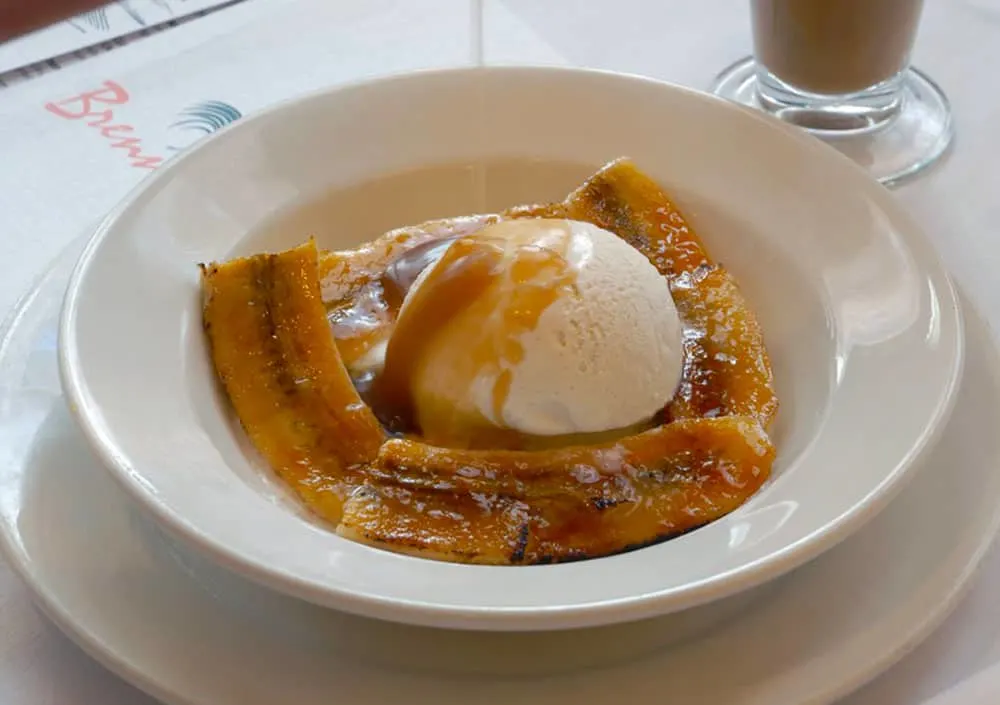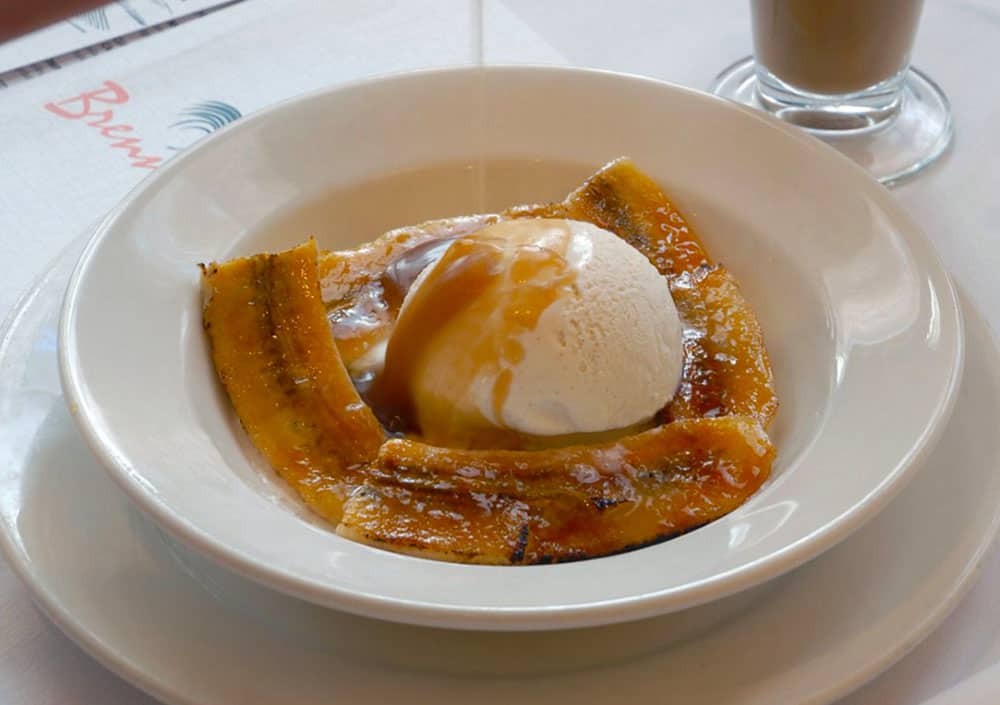 Upperline Restaurant
*Sadly, after the passing of owner JoAnn, Upperline has closed.
This was another New Orleans dining institution. Located in the Garden District, on the Upperline trolley, owner JoAnn Clevenger ran this restaurant for longer than most of us have been alive! She was off the night we last went, celebrating her 80th birthday.
The art on the walls was one of the reasons to eat here, each piece part of the history of the restaurant and the city. Some painted by former staff, others JoAnn has collected over the years. I got the chance to meet her, and she could tell you about each one.
If you're not a local New Orlean, her food surprised you with tastes you might not have ever heard of before. The fried green tomatoes with shrimp remoulade (she even provides the recipe on her website), the Duck and Andouille etoufee.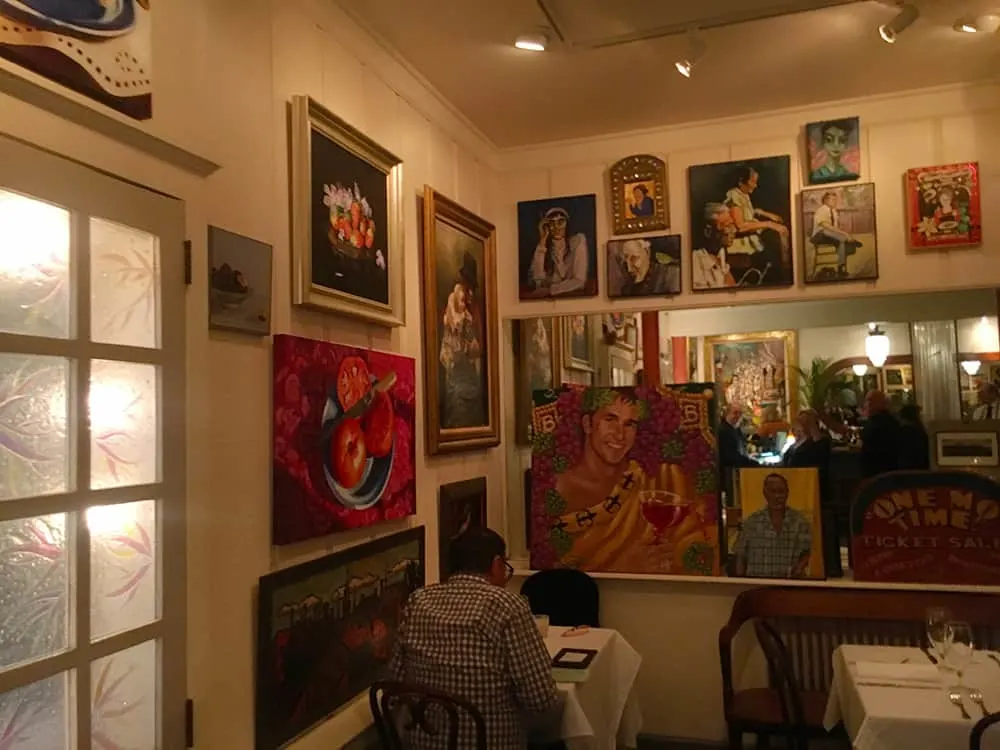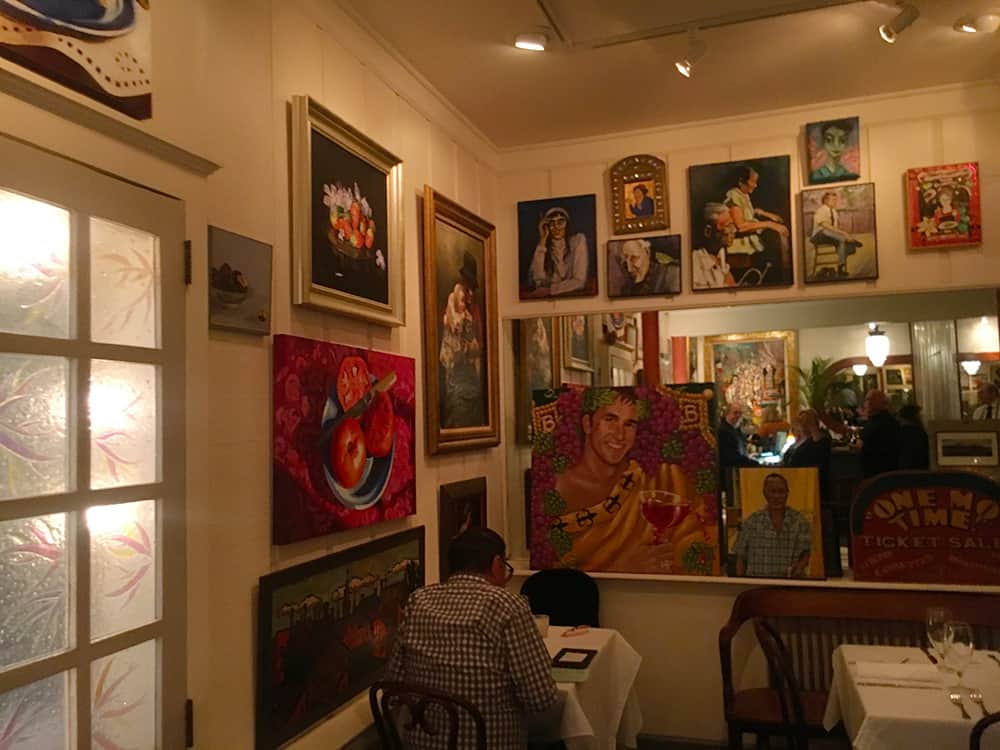 After Hurricane Katrina, Upperline was the first restaurant to reopen in the Garden District and it became a hub of community spirit.
Where To Shop In New Orleans
While you really come to New Orleans for the shopping, there are many unique shops throughout the city to snag souvenirs, clothes and antiques.
The Outlet Collection At Riverwalk – a lively shopping mall along the beautiful Mississippi River waterfront.
Magazine Street – a collection of boutiques, art galleries, and local artisan shops in the Garden District.
Royal Street – art galleries and antique shops will keep you browsing for hours.
BONUS ACTIVITY: Check Out A Swamp Tour!
If you want to see real gator, racoons and other wildlife, a swamp tour is great fun. You will have to travel out of the city for this, but they offer hotel coach pick ups if you don't have a car.
Louisiana is home to some of the most beautiful swamps and wildlife where tour guides educate you on the history and fun facts about the area's ecosystem. Many of these tours also provide the opportunity to hold baby alligators, allowing for the perfect Instagram shot.
A few swamp tours that I recommend looking into are:
This tour is close to New Orleans (about 25 mins) but you need to make your own way there.
Or if you want a ride from the French Quarter, you might like this tour to Jean Lafitte National Historical Park.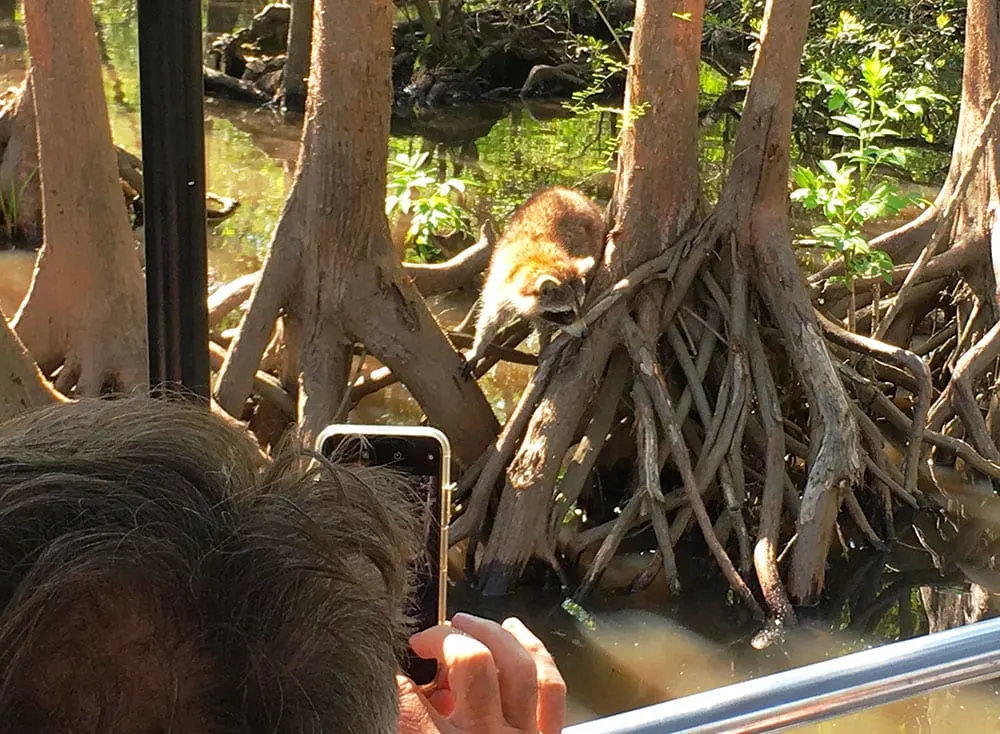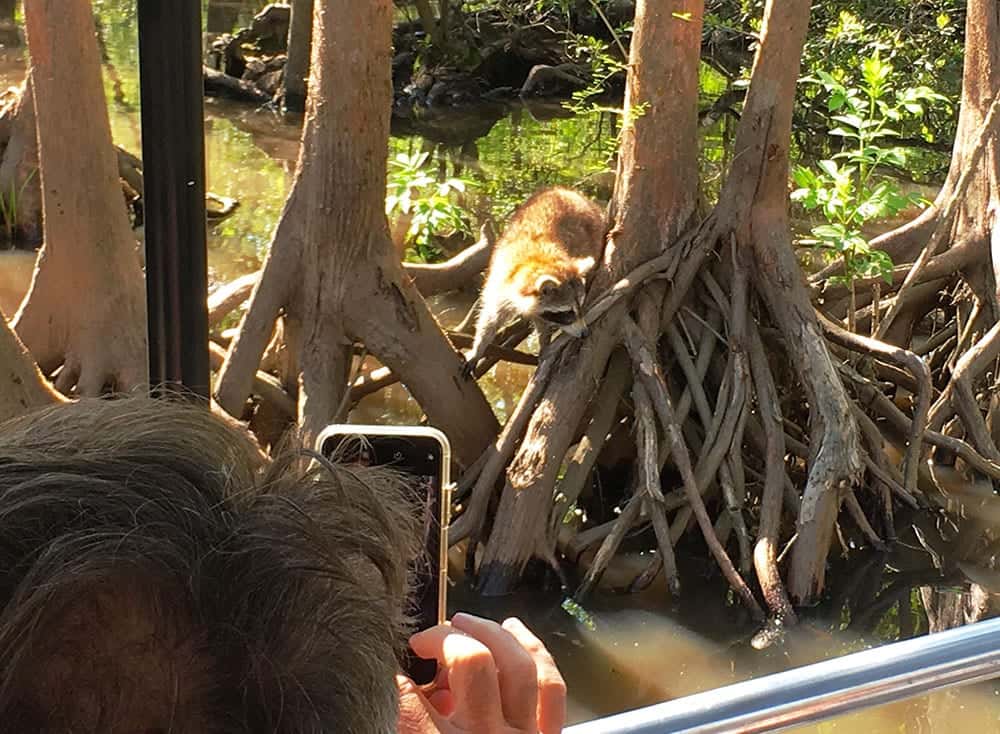 Best way to get around New Orleans
Sightseeing bus
If you're a regular reader of the blog, you'll know I'm a big fan of Hop On Hop Off sightseeing bus tours to orientate yourself to a new city. But not only that, they provide your transportation to the best highlights AND you get a guide telling you interesting tidbits along the way.
Yes, it's really touristy, but it's honestly the best way to get an overview, then you can do the circuit again and hop on and off at the places that grabbed you after you did the full loop. The City Sightseeing bus will take you out of the French Quarter and into Treme, the Arts District and the beautiful Garden District.
Walk!
Most of the attractions in this post are in the French Quarter and if you're staying in the Quarter (I can totally recommend that you do and here are 7 amazing hotels I wrote about to check out), you'll walk and walk. Bring sensible shoes, because seriously – you will walk!
But when you get exhausted or you want to go out for dinner and those little shoes are just not going to cut it, there's always Uber.
Bicycle Tour
You can also rent bicycles, which is another great way to see the city. A cycle tour (which I did in this link) is also especially good when you first arrive so you can get your bearings on where everything is for when you want to return.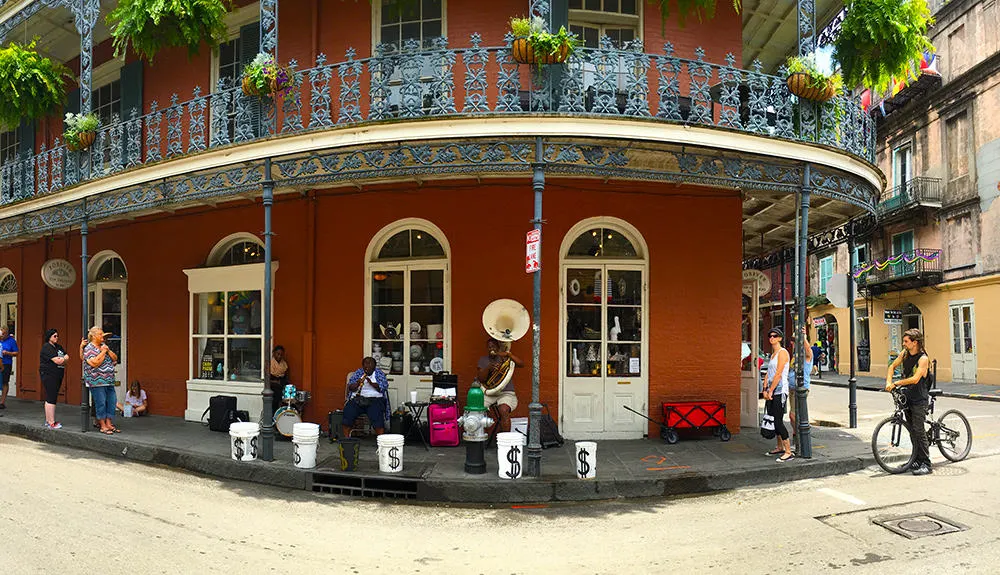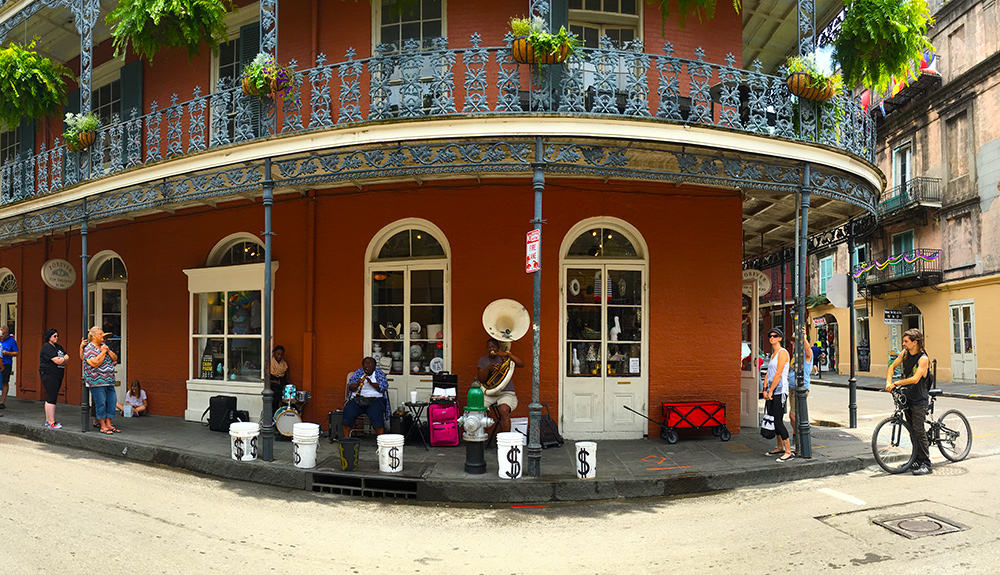 Got a spare night? Stay on a plantation!
One of the best ways to finish your NOLA experience is to head along the Mississippi River to Houmas House and stay in your own luxury villa on the grounds of this majestic plantation home. Or you could do this as a day trip and come out here for lunch and a tour of the mansion.
I've stayed here twice now and brought my little tour group here recently, can't wait to go back.
This such a unique experience in possibly the finest, best restored historic house in the region. You need to book a ticket on one of the house tours where you'll be taken through every room, lovingly and lavishly restored by current owner Kevin Kelly who is still collecting period memorabilia.
He has built several accomodation villas, some with four-poster beds, and you'll have an amazing dinner at the Coach House restaurant, built from plans he found for a coach house. Arrive a few minutes early to start with a drink in the Turtle Bar first.