If you love history with a dash of elegance and are fascinated by the past then you will love staying in Houmas House, voted one of the best plantation homes in the United States.
Get your inner Scarlet O'Hara on and book a private villa for an overnight stay you'll never forget.
Houmas House, named after the native Indian Houma people who originally lived in this part of Louisiana, sits on 38 acres of land on the banks of the mighty Mississippi River and its Greek Revival architecture typifies the grandest homes in the south.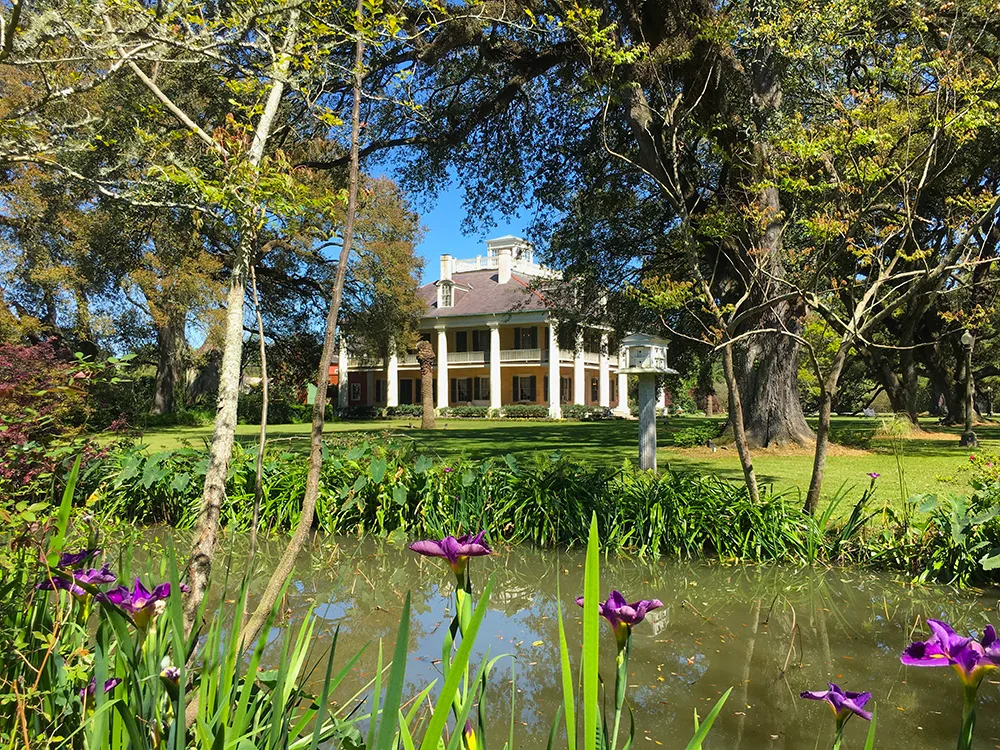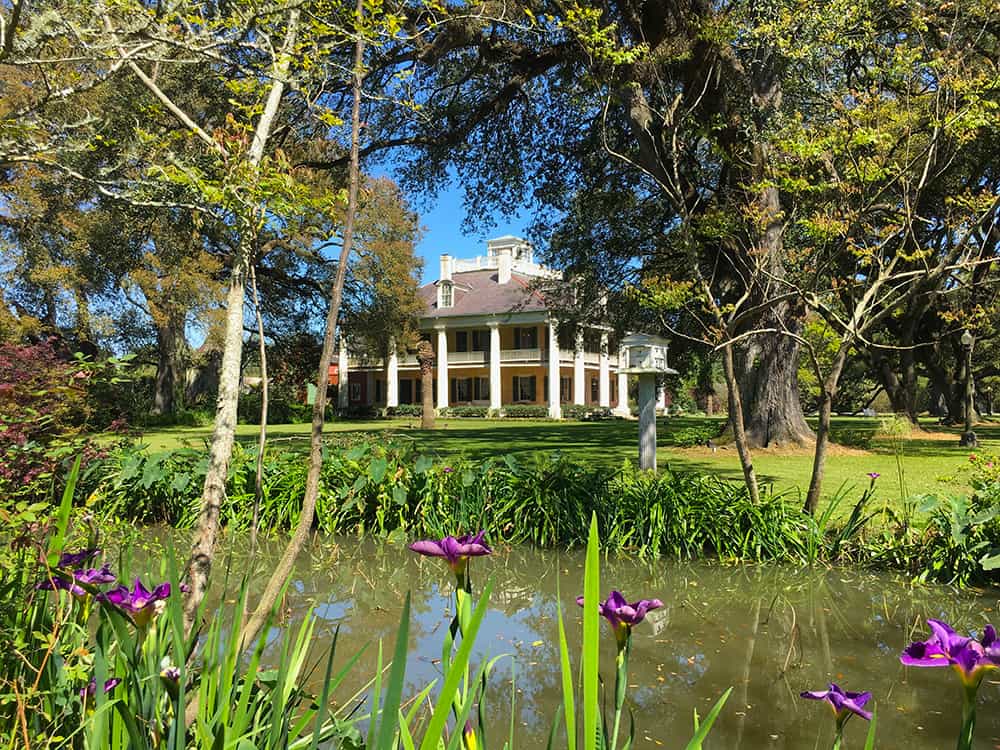 Where is Houmas House? It's located between New Orleans and Baton Rouge and is about a one-hour drive through swamp land along the Mississippi river from New Orleans.
I have visited Houmas House three times, once on Thanksgiving to enjoy their annual lunch (which is well worth coming to if you're in the area) and twice I've stayed in the luxury villas that have been built on site for guests – and as you can imagine, weddings are popular here.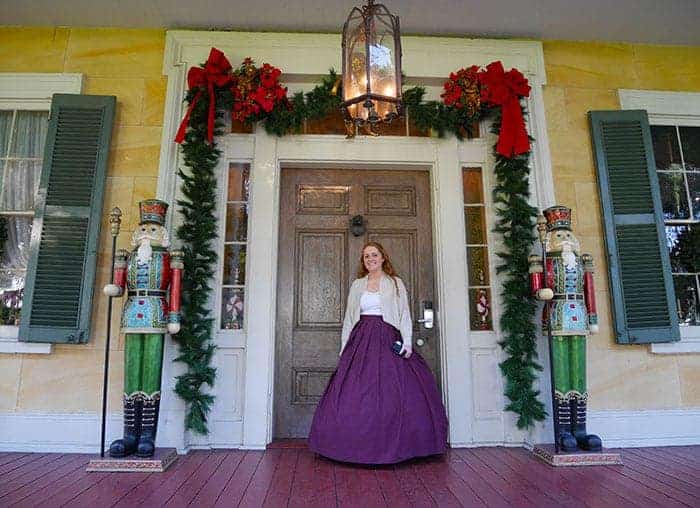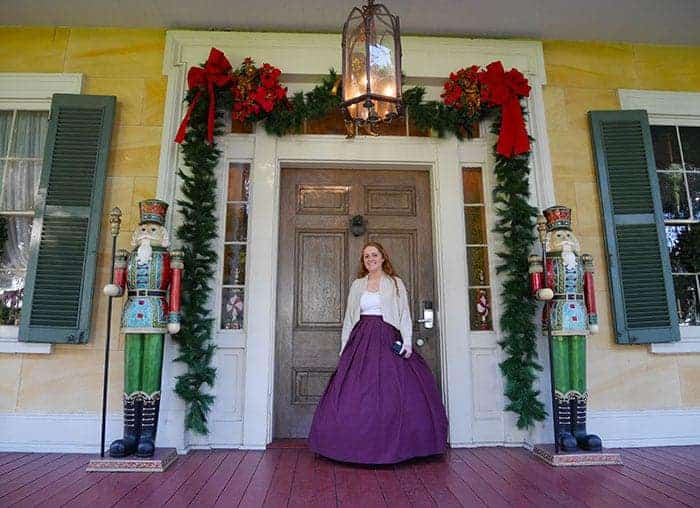 The third time I visited I brought a small group from New Zealand en route between New Orleans and Memphis and they were wowed, because it is just incredible.
I recommend you stay at least one night and dine on the exquisite food in one of the restaurants.
When you think about visiting New Orleans, not many people think about leaving town and soaking in history.
But at Houmas House you do that from the minute you walk under the majestic live oak tree on the front lawn, through the gardens bursting with flowers and water features, to the main house itself.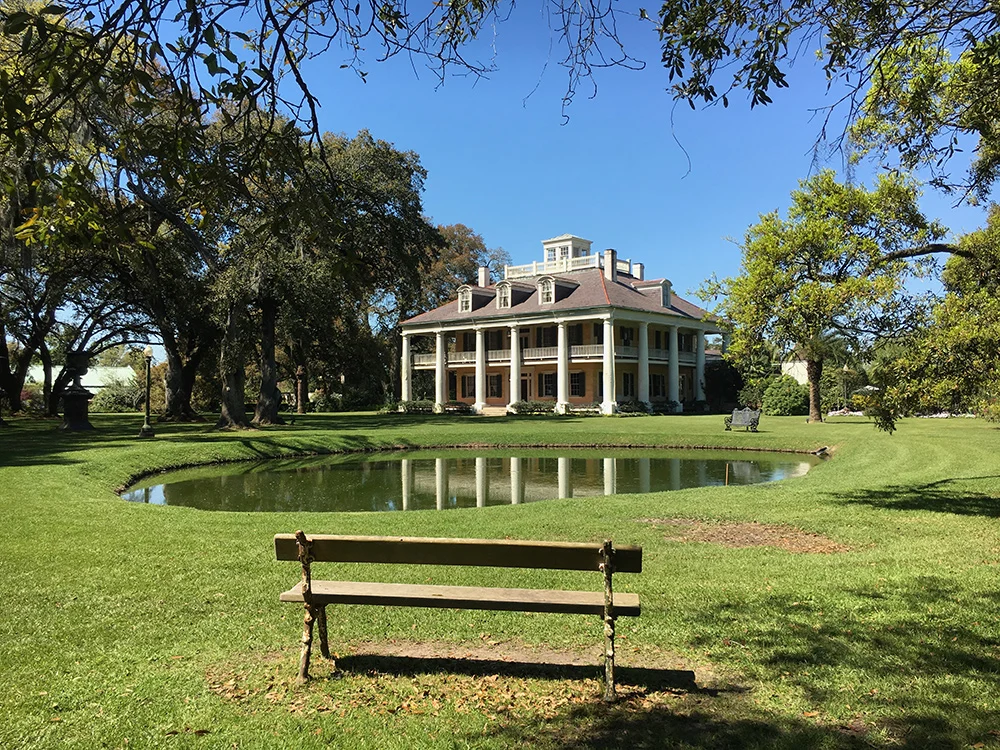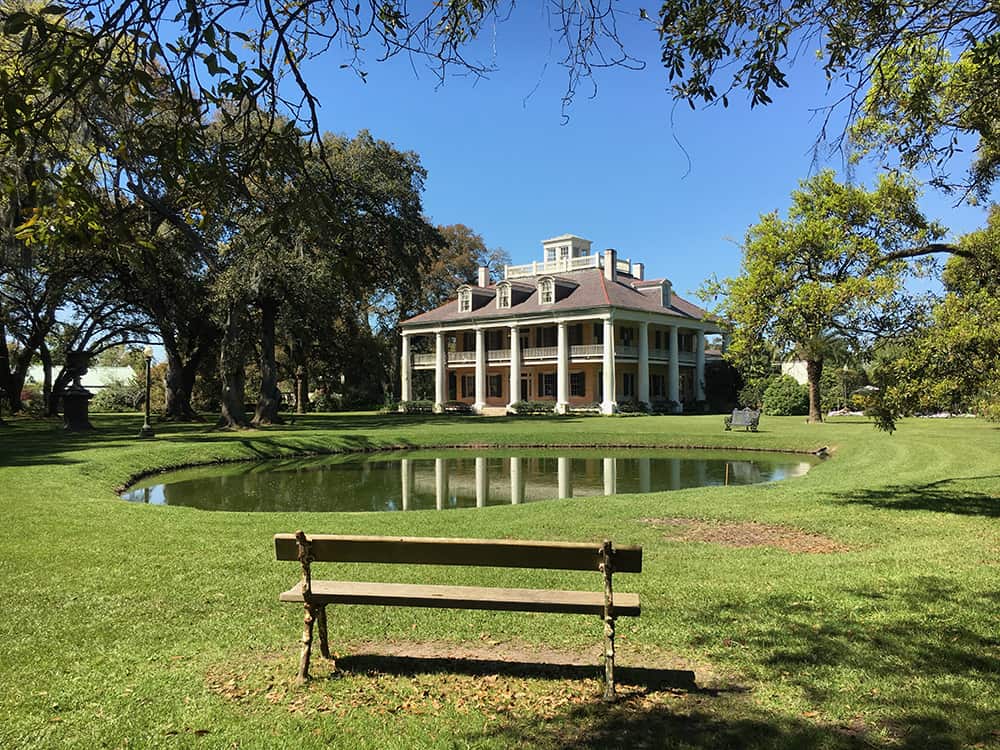 After buying your tour tickets at the gift shop (filled with tons of cute stuff to spend time drooling over) you'll step back in time as you walk up the steps and into the grand entrance of this two level home wrapped in a veranda and nestled on sprawling lawns.
Your guide, dressed in full Gone With the Wind regalia*, will greet you at the door and in small groups you'll follow them around listening to stories of old and taking your time to admire the priceless collections and let your mind wander.
The first iteration of the building was originally a four room house built in the 1700s and that is still here today, but the large homestead in front, built in the mid 1800s and connected by a breeze-way, is the stunner.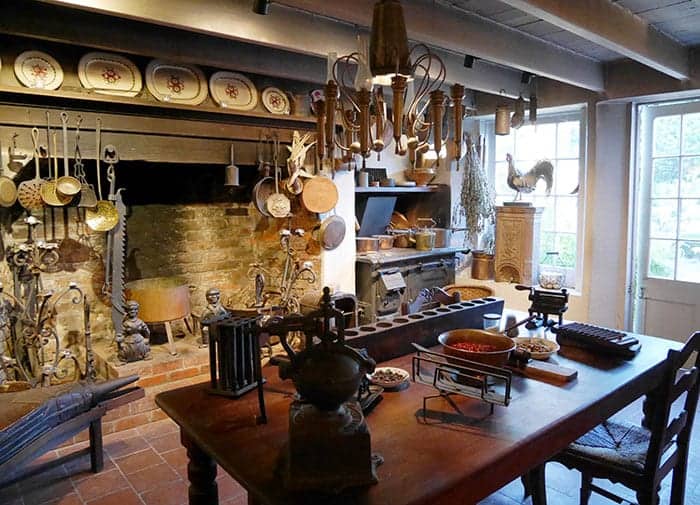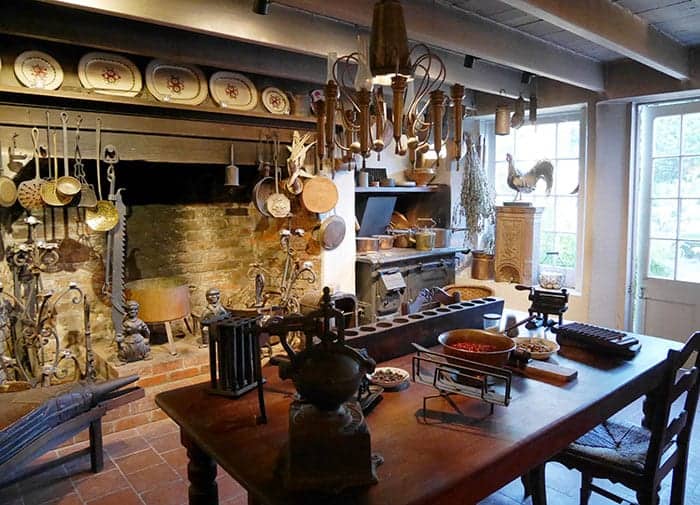 The fabulous thing is you won't find any of the antiques or original art and chinaware hidden safely behind glass. The dining table is set as if ready to entertain and you are merely arriving early to the party, glasses and plates perfectly arranged and flowers on the mantle.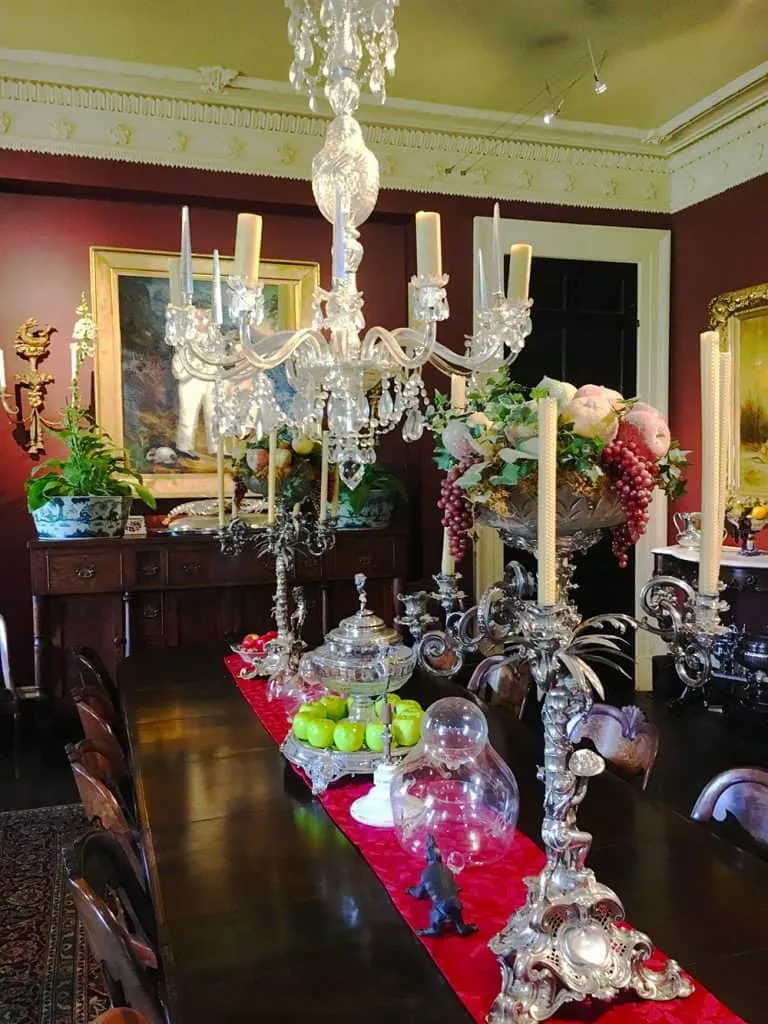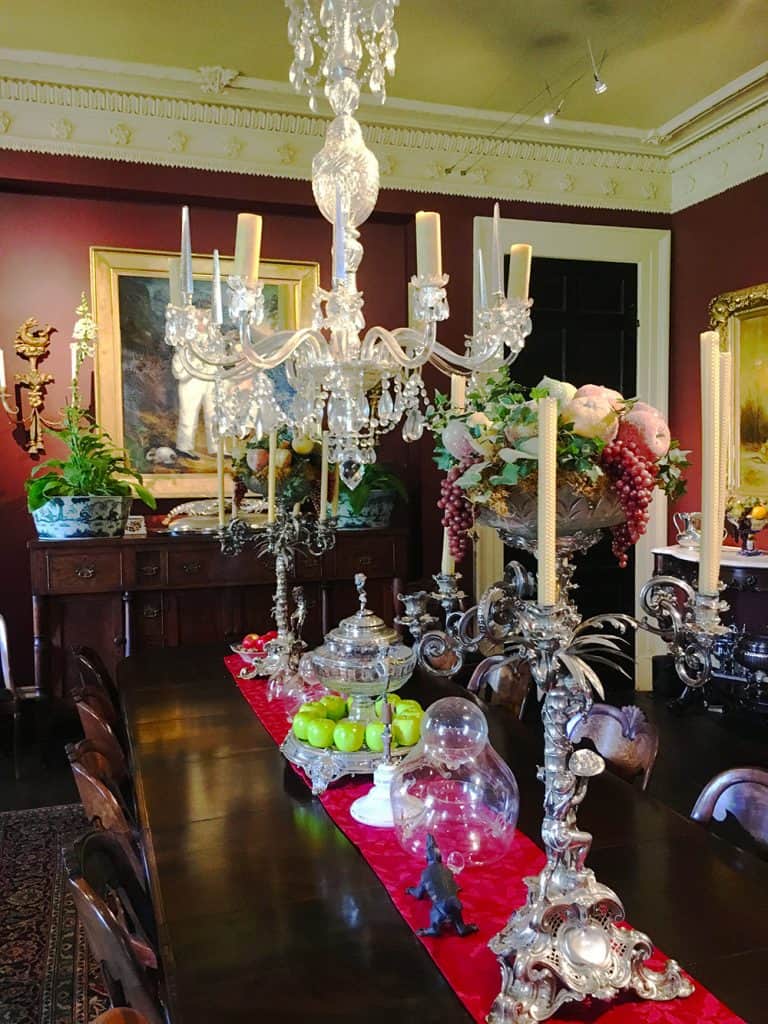 Houmas House was once called Sugar Palace for its huge sugarcane plantation producing 20 million pounds (nine million kilos/10,000 tons) of sugar each year and is considered the crown jewel of Louisiana's River Road, perched on the banks of the Mississippi. Today you need to climb up the grassy levy to see the river.
Current owner Kevin Kelly has lovingly and lavishly restored this historically important home and I'm told he hires someone full time to trawl eBay for memorabilia.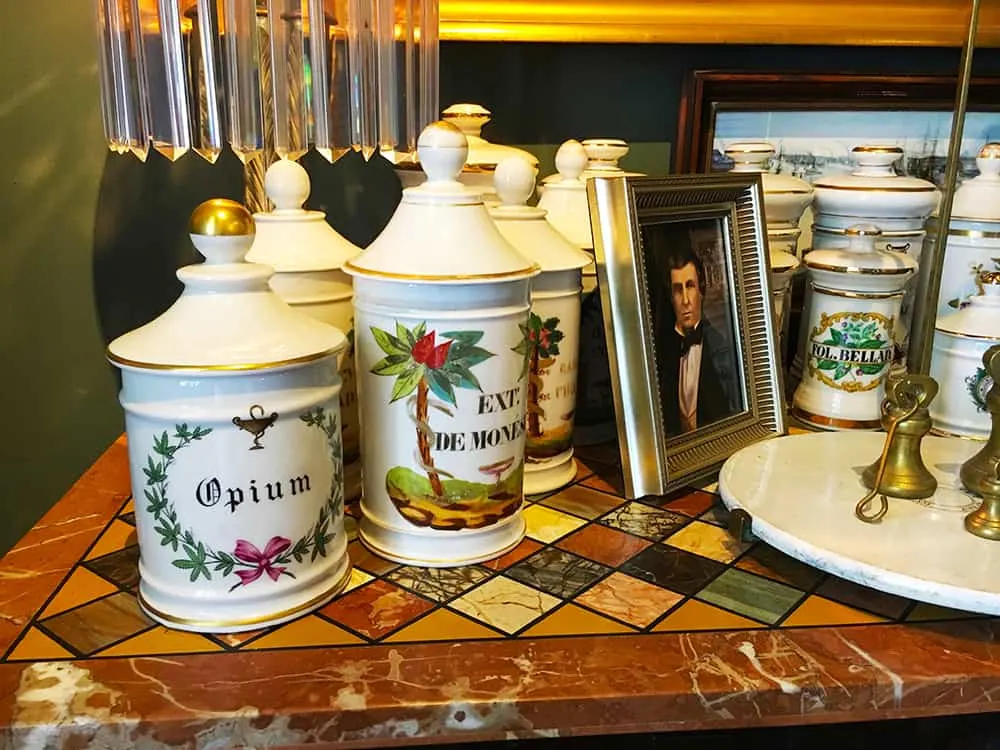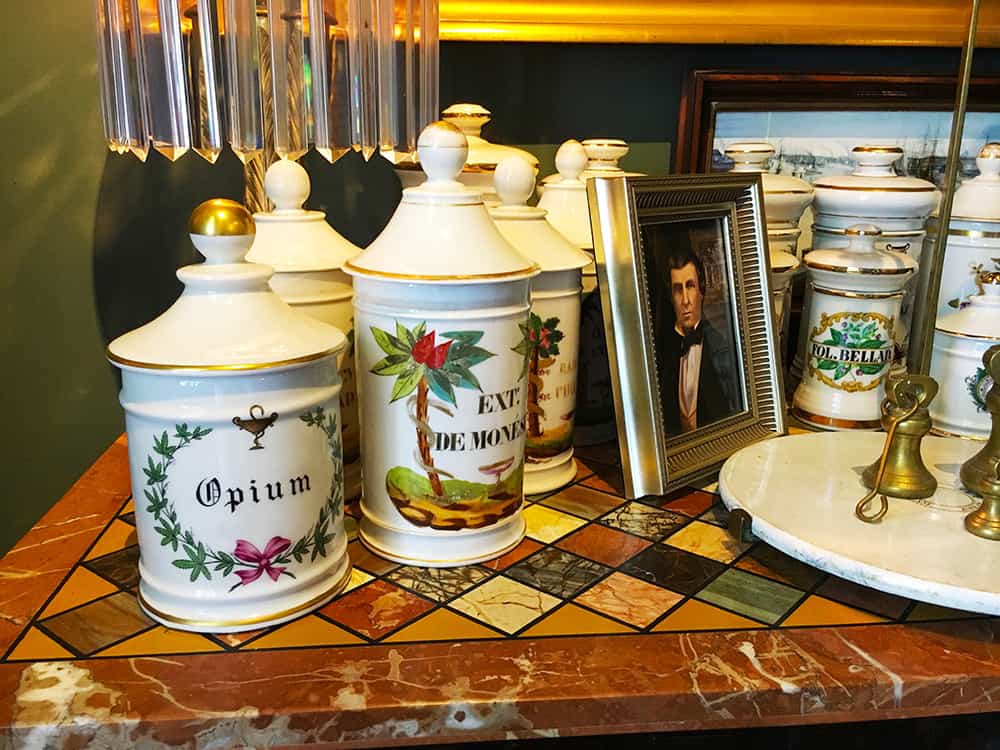 Hollywood movies have been filmed here, including Hush Hush Sweet Charlotte in 1964. The bed below was where actress Bette Davis filmed her scene, and it's now named after her.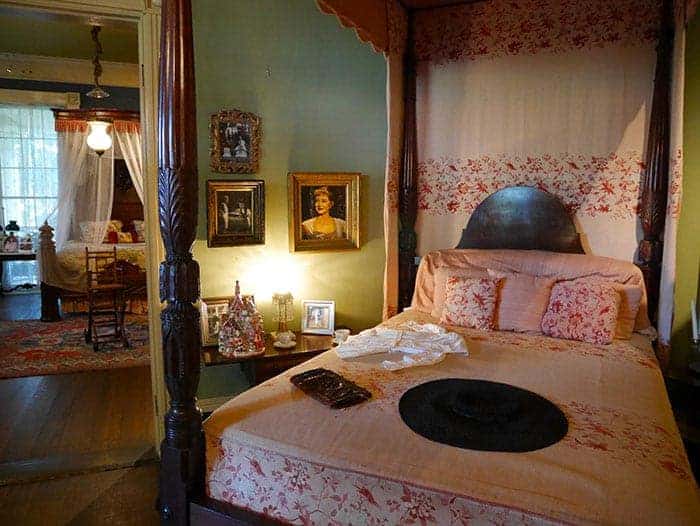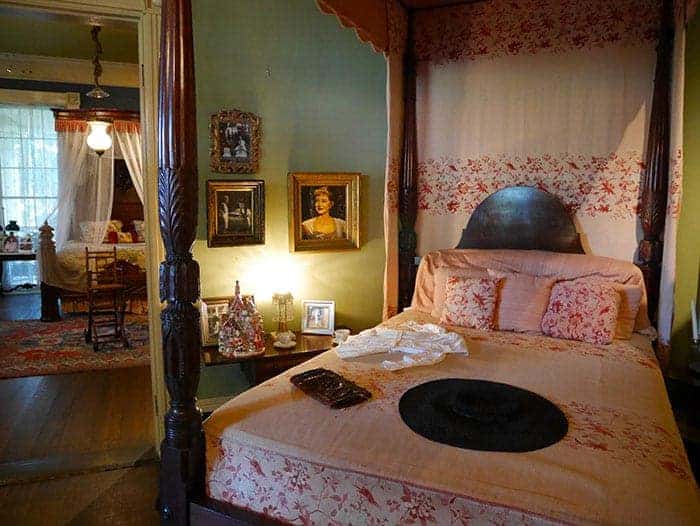 A few years ago Mr Kelly found 100-year old plans for a carriage house so he had it built and that is now a large restaurant, attached to a circular stone bar for a pre-dinner drink.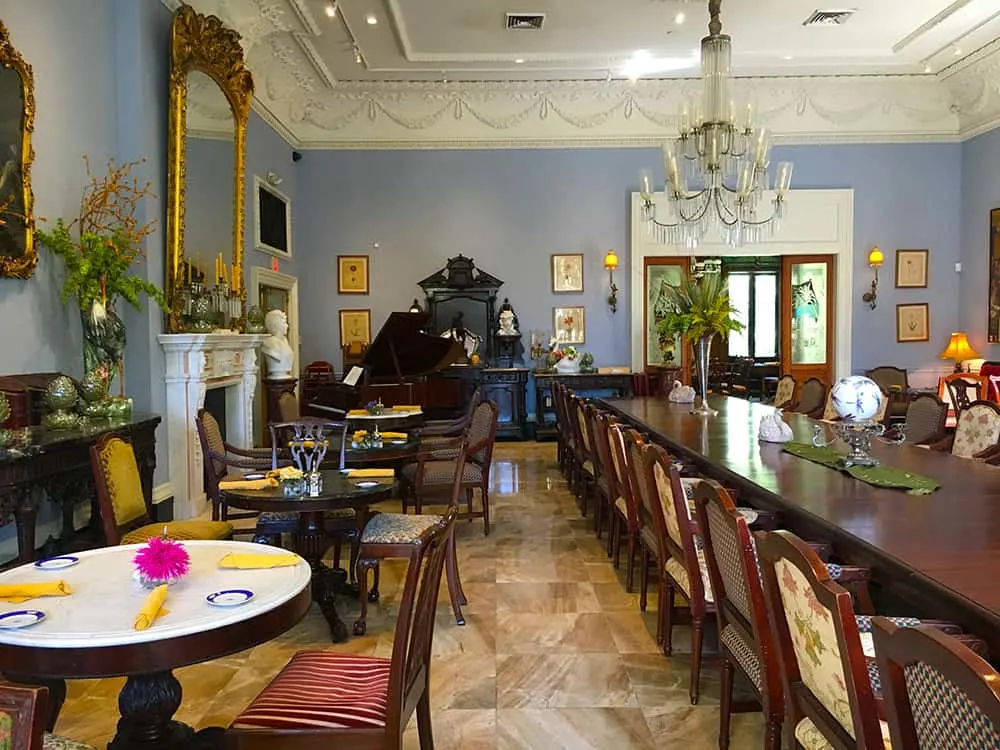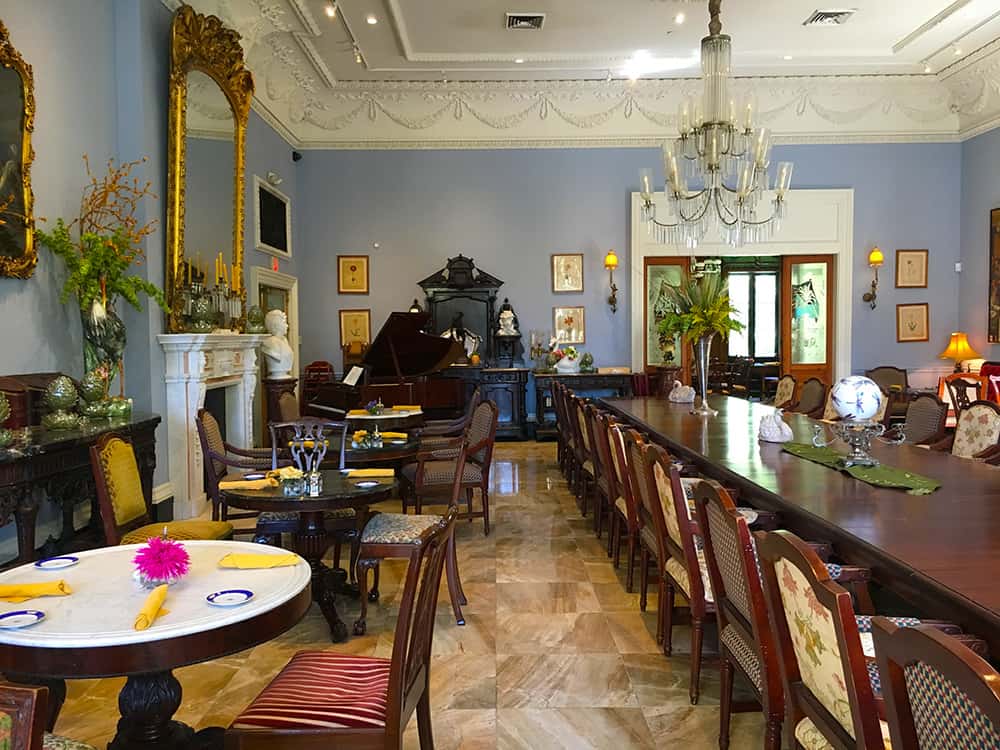 He also lives in on site and each morning he gets up, makes his bed, tidies his room and in come the guests on their tours. I'm sure he'd admit he's a little eccentric.
You're just as likely to find him in the pond cleaning the weed out as you will puttering around in his golf cart and greeting guests over dinner. But you'll also see photos of the wedding he arranged for his dogs!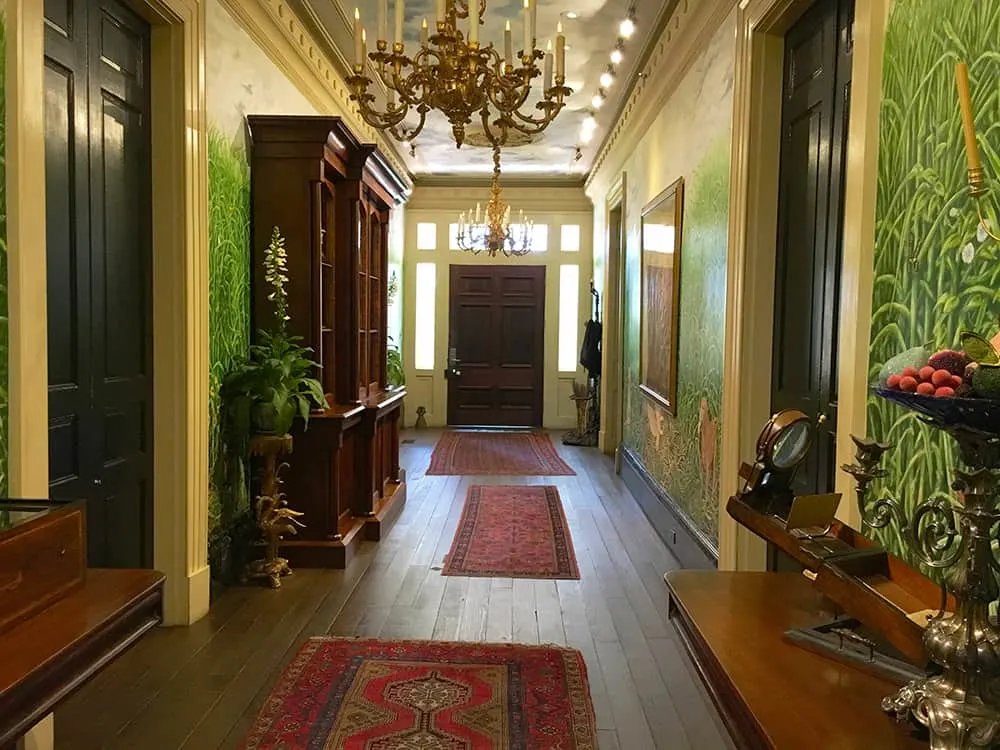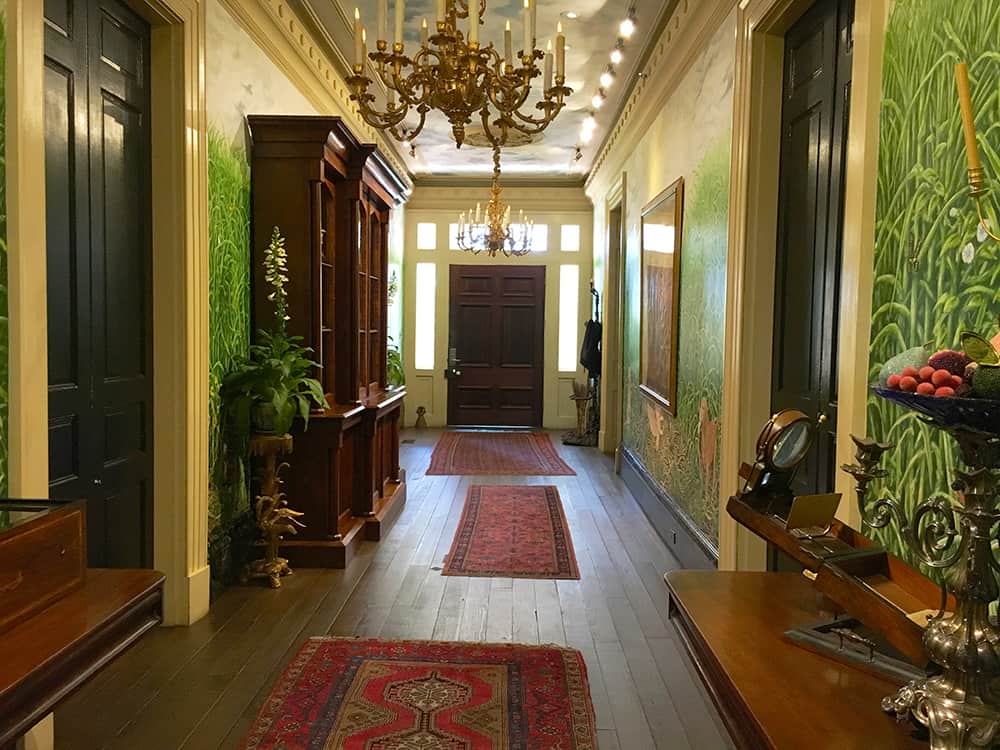 Houmas House History
The Houma people, after whom this plantation is named, had moved into this area after the French/Indian War, also known as the Seven Years War from 1756 to 1763.
Their land was appropriated by the first owners Alexander Latil and Maurice Conway for a sugar cane plantation and at its peak produced 20 million pounds (10,000 tons) of sugar a year.
Then in 1803 the Louisiana Purchase happened when the United States bought the state of Louisiana from France.
Then Revolutionary War general Wade Hampton bought the plantation in 1811. He was the wealthiest land and slave owner in the south at that time.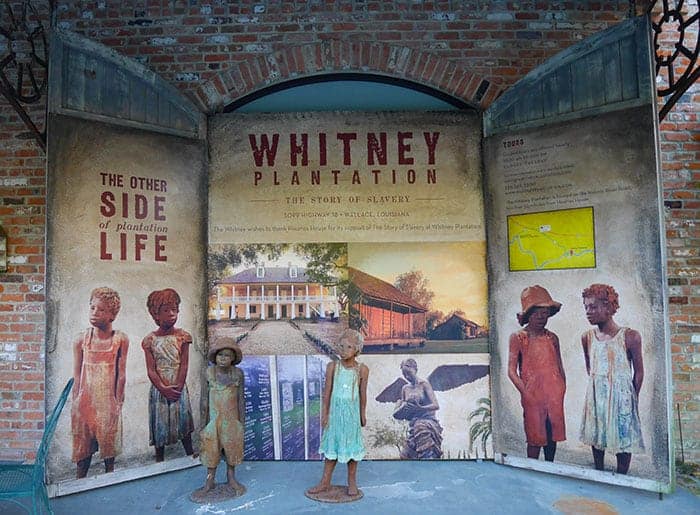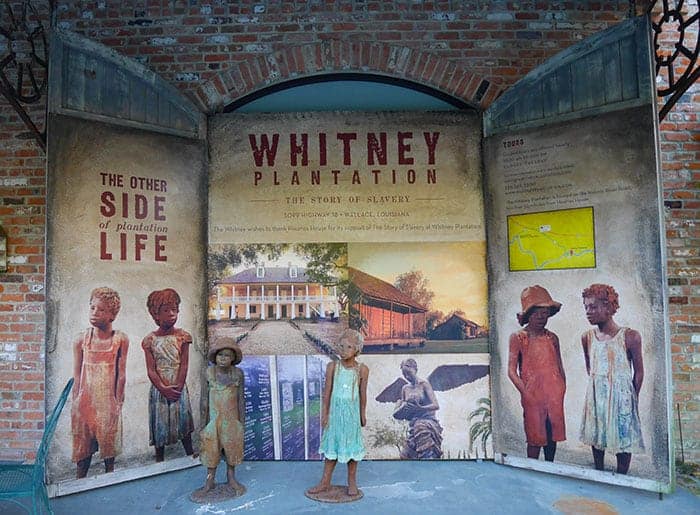 Under another owner, John Burnside in the pre-Civil War 1850s and 60s era, approximately 800 slaves worked here, the largest slave holding in Louisiana.
They don't try and hide their past but work alongside other historic mansions to tell the story of the slavery with Whitney Plantation, as you can see in the pic below in an exhibition about The Other Side of Plantation Life, told by slave children.
*I am not a fan of cancel culture. I have had someone comment that this post should be removed, but I believe to do that would be to wipe out a significant, harrowing and fascinating part of US history and not provide the whole picture. To ignore the past, we run the risk of pretending it never happened.
To get a better understanding of slavery in the south, you could visit Whitney Plantation en route to Houmas House from New Orleans was it's only about 25 minutes away.
If you're planning a visit to New Orleans, you'll love my Totally Awesome Guide to New Orleans to get you sorted on some great ideas for things to and see.
And if you want some recommendations on where to stay in the French Quarter, I've got my top 6 boutique New Orleans hotels picked out in this post.