Don Johnson would look ridiculous in Miami these days, but somehow, for the first time visitor of a certain age, when you drive over the bridge connecting South Beach to the mainland, you can't help but think of Crockett and Tubbs.
You'll see the sleek power boats and I kept my eyes peeled for men wearing white jackets over pink T-shirts as I looked out at the highrise apartment blocks standing on the water's edge.
It's exactly like I remember seeing on Miami Vice. Boats roaring over the water like rockets and expensive cars with their tops off bearing humans wearing little more.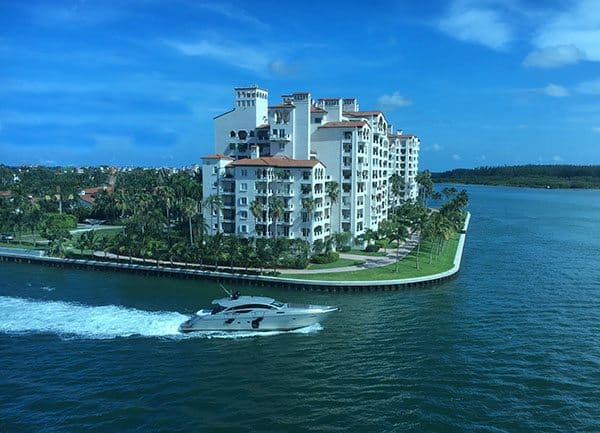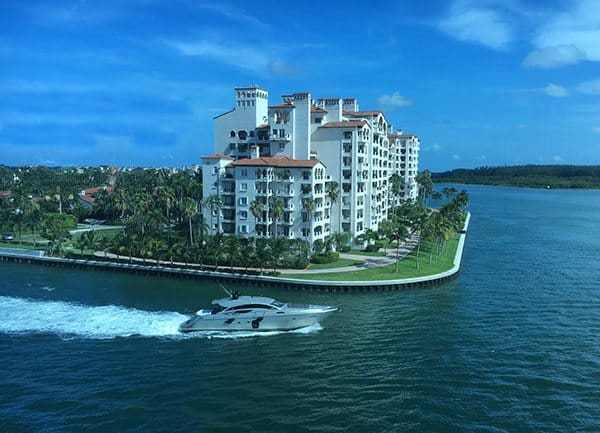 But downtown Miami is quite a different beast to South Beach – or Miami Beach, for that matter. I've written this post in collaboration with a few travel bloggers of things to do in Miami that scratch below the veneer and show you some art, culture, new bars and edgy neighborhoods.
I like South Beach. I wrote this post is about how to spend a weekend, but it's a culmination of how I spent three days in December and another three days in June. I've just picked the best for you!
Where to stay in South Beach:
I like South Beach for the vibe, the people-watching and the shopping. In my post from December I stayed at The Hall (now permanently closed), a block back from the beach at 1500 Collins. This time I was smack bang on Ocean Drive in amongst the scene!
Yes, it's noisy to stay right on Ocean Drive, but that's what was so cool about staying at The Tides. I'd had my eye on this 80-year old art deco hotel since I'd had drinkies in the lobby here about six years ago at a travel function.
The Tides interior is designed by my girl-crush Kelly Wearstler (of Viceroy hotel fame in LA) and the yellow umbrellas over tables on the front veranda pop against the marble exterior.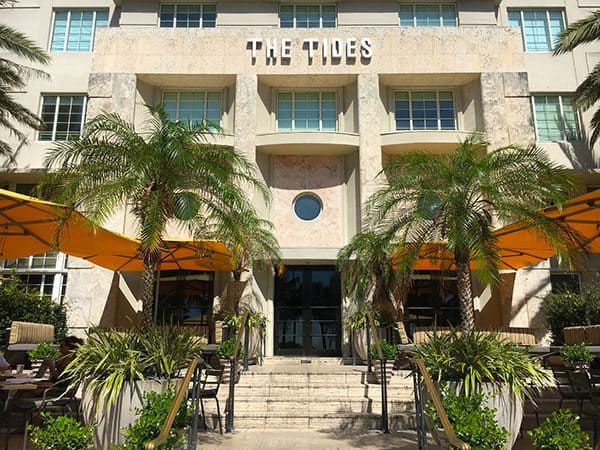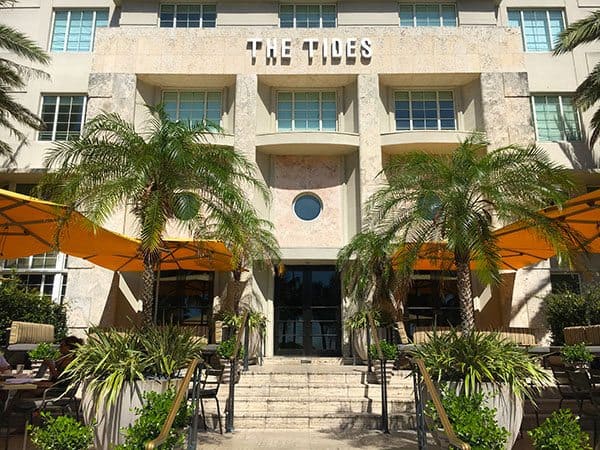 Sweep up the steps into the lobby and you can imagine the tales those bottles could tell from the bar to your left while sumptuous couches and fresh flowers with beachy accented furnishings take up the foyer under high ceilings. But it was my room that made me do a little skip!
Long and narrow, all rooms have ocean views and the eye is drawn down the hallway with a dressing room and bathroom on the right (that has a cheeky window opening into the bedroom) all the way to the windows overlooking the beach.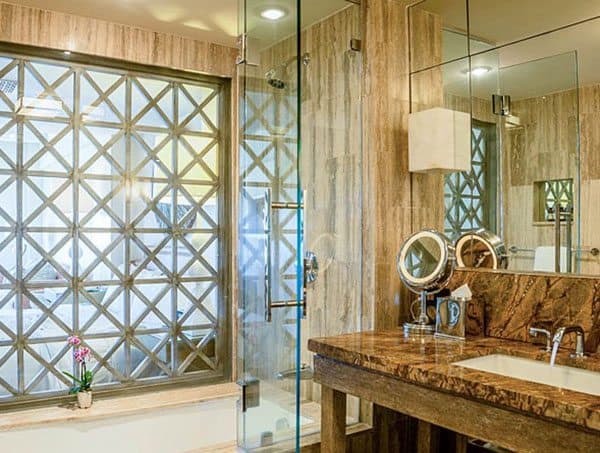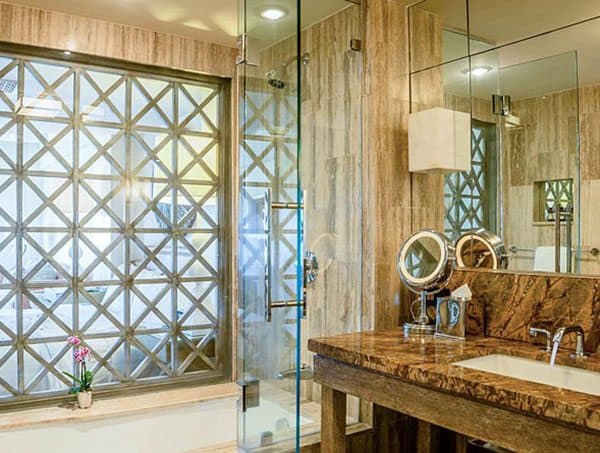 I loved the decor and could easily imagine furnishing my own place like this. But bring ear plugs because next door they play live music till late!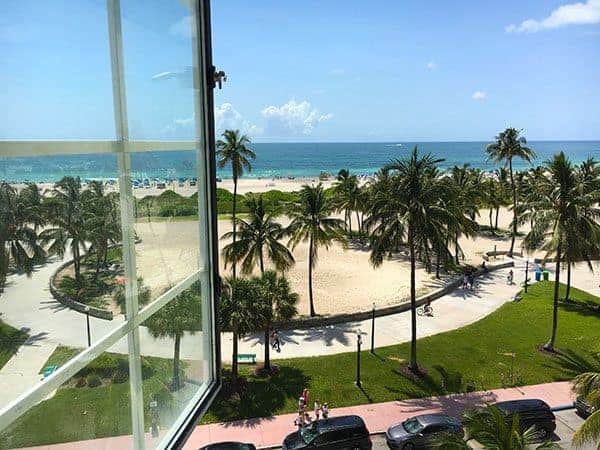 Where to eat in South Beach:
You'll find table after table blending into the next as you walk along Ocean Drive with pretty young things trying to entice you in with two-for-one cocktails or other such lure.
But unless you want average fare, my suggestion is you do a bit more research on where to eat. You only have two days, right?!
I'm a sucker for good Mexican food and on the corner of Washington and Espanola Way is Oh Mexico.
I've had many a margarita here before (!) but this time my husband and I wandered in for a proper dinner and some sipping tequila, that they have a reputation for – and to watch a baseball game on TV.
We started with a huge stone mortar filled with guacamole and served with warm chips. Refill on the chips. Check! Then went for fajitas and prawns and a couple of enchiladas. But it was the way our knowledgeable waitress served the tequila that impressed my husband the most.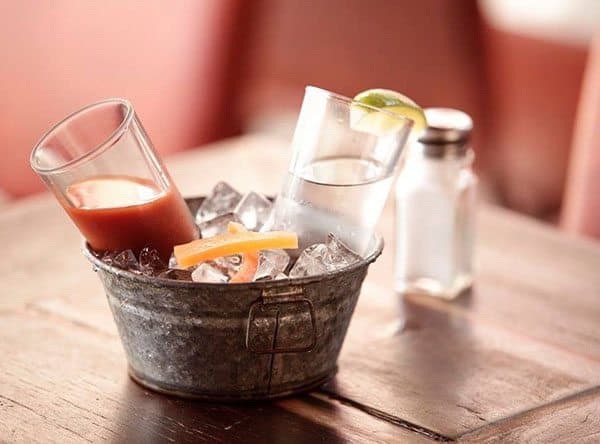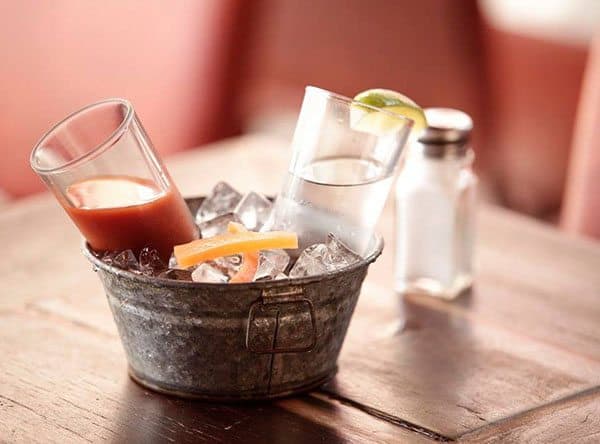 To be honest, our other evening meal was average, so I'll refer you my post from December where I had two great dinners at a steak house and then at Lario's, which is Gloria Estefan's restaurant.
But for brunch I had read about The Betsy's dining room down from the Tides.
We walked to 1400 block (14th street) to have brunch at the formerly named Betsy Ross Hotel, after the woman who sewed the first stars and stripes American flag.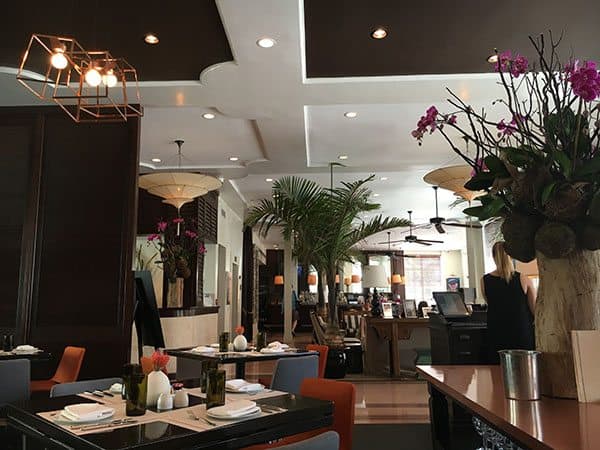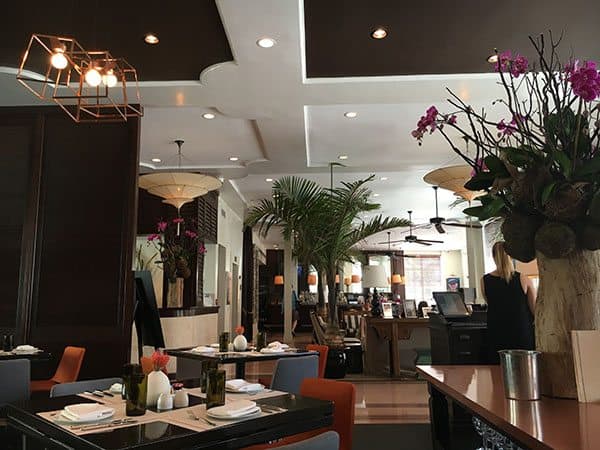 I just love the history of all these art deco hotels along this street and you'd probably enjoy a lovely breakfast at any of them, but The Betsy was outstanding.
The pancakes were light and fluffy and smoked salmon on smashed avo on toast is always a fave of mine. And it was only about $10 more than dining with the riff raff on the pavement!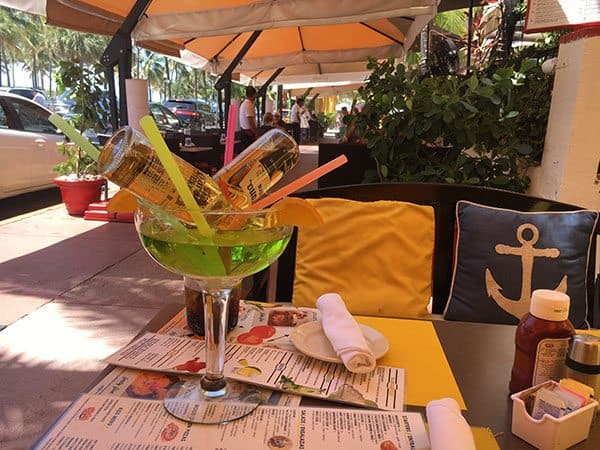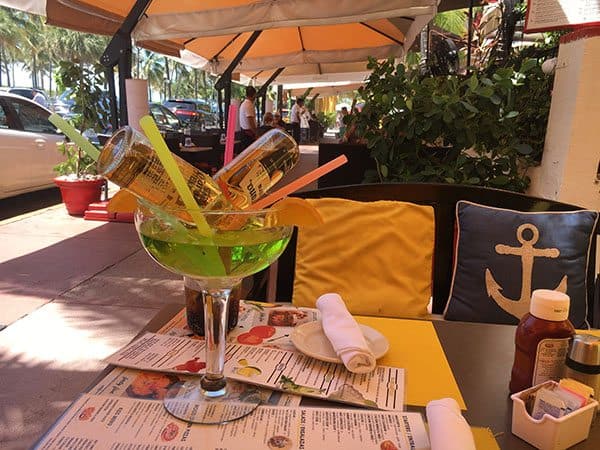 Shopping in South Beach!
After brunch head to Lincoln Road for a shopping frenzy along the pedestrianised blocks between 16th and 17th streets lined with shops and dotted with cafes down the middle. You could spend hours here!
There is also shopping along Collins Ave (a block behind The Tides) with a few boutiques and if you head all the way down to the 500 block (5th street) you'll find Zara and Mango (Zara is also on Lincoln Road though).
For souvenirs and beach wear you'll get those along Ocean Ave, the main people-watching street where cars cruise by at next to zero kph and girls in silly heels hang onto the arms of beefy blokes.
Visit Wynwood Arts District
For dinner, Uber to the hipster neighbourhood of Wynwood Arts District. If you're sick of the pace and look-at-me scene on South Beach, this is a refreshing change.
This former warehouse and manufacturing district has been joushed up with mural walls here making it a walking museum and I really loved not only the art, but the way people stood and got lost in it – and took compulsory selfies of course.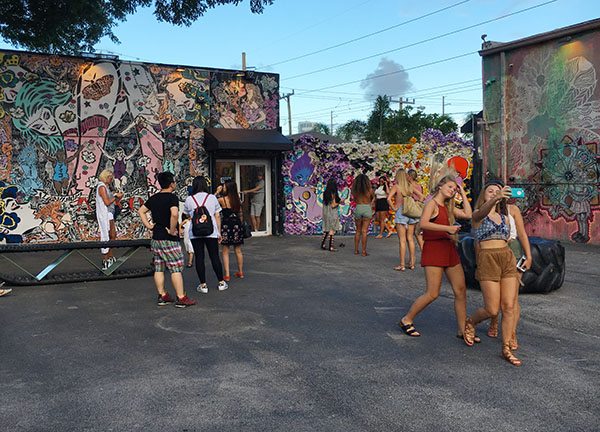 There are a few bars and restaurants. Not many, but for a quieter night with great food, make sure you have at least an hour to peruse the walls and Uber across Biscayne Bay to Wynwood on the mainland. We had a lovely tapas dinner at Wynwood Kitchen and Bar.
Here's a tip: when you head back, get your driver to take you across Venetian Way and the wealthy homes on Venetian Islands with boats parked in front for a perv at the Crockett and Tubbs of the 2000s.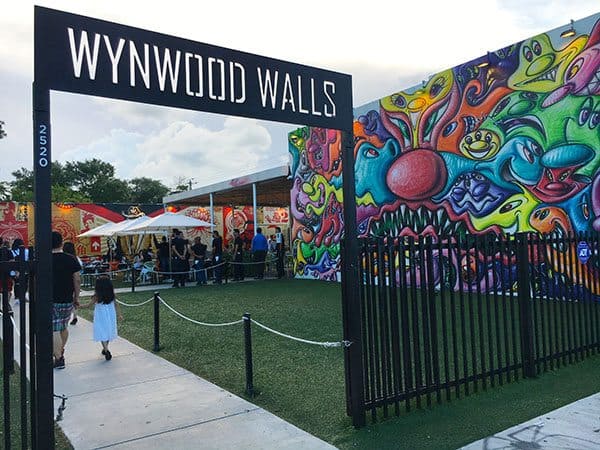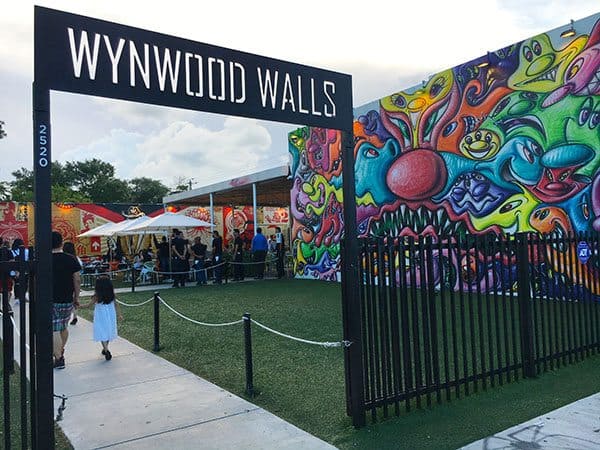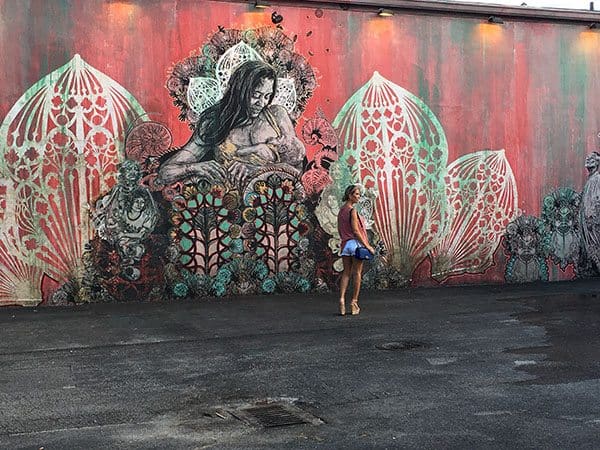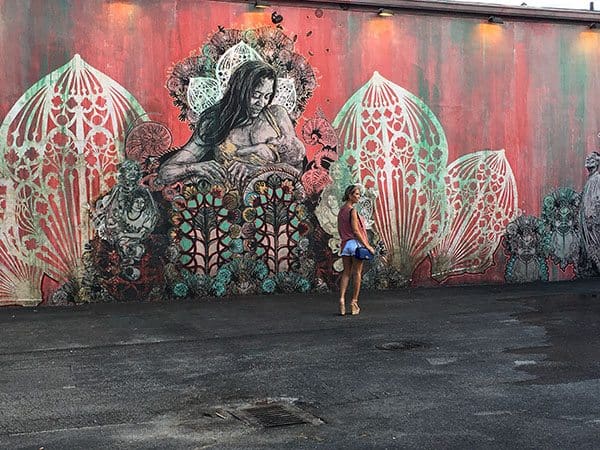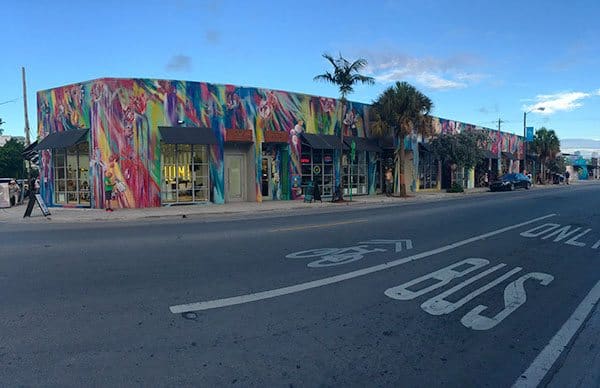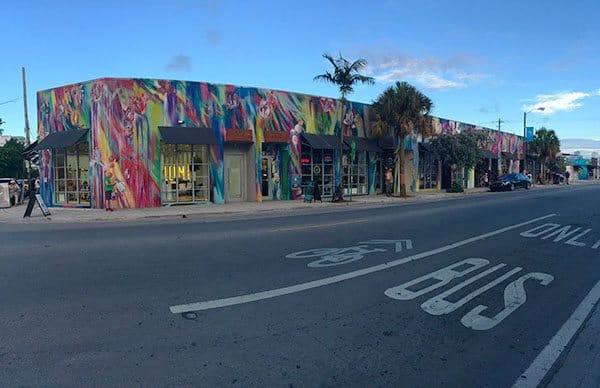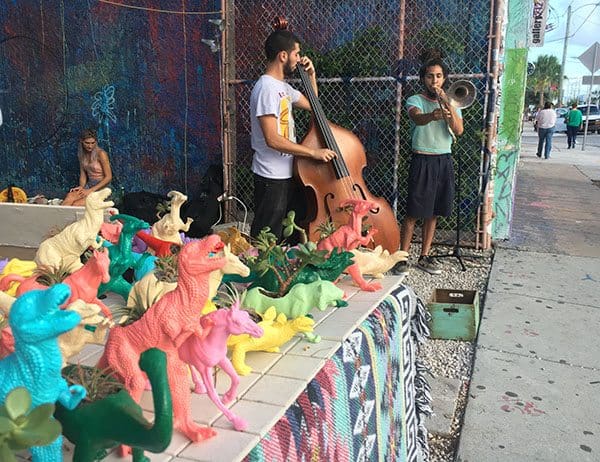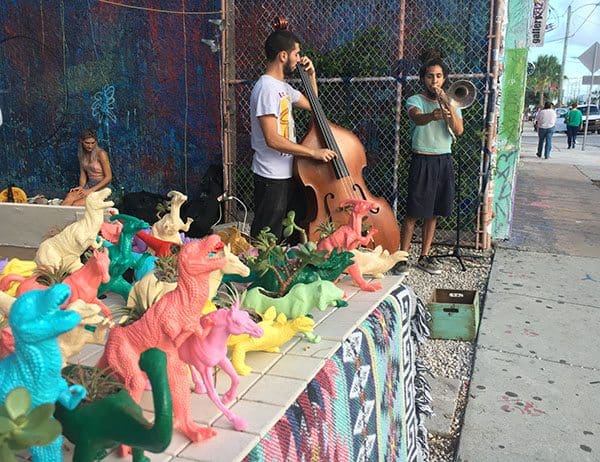 Hit the beach!
The Tides has their own spot on the huge stretch of Miami Beach so head over for a swim and a lie in the sun. You'll get two chairs, an umbrella and towels. But if you're like me and are not a huge fan of salty skin, their rooftop pool is perfect for whiling away at least an hour.
Go for a walk!
If you're up early, this is the best time to lace up your trainers and head out for a walk along South Beach and Miami Beach. Lost everybody else will be sleeping off last night, so you'll get the place to yourself – and take some great photos of the Art Deco buildings and the beautiful beach.
If you want a guide, you'll love this post on the perfect South Beach and Miami Beach walk.
Rent a car and visit the Miami Everglades
Ok, I did say this was about how to spend two days in South Beach, and you could easily while away 48 hours with the above suggestions, but if you wander up to the Loews Hotel on 16th street where you can rent a car from Enterprise.
We did this (I'd booked it online although they could not find it in the system and we ended up spending an hour trying to sort out a car which eventually had to come from another venue).
But from here a day trip to the Miami Everglades for some air boating and alligator spotting (I'm feeding them smelly chicken parts below) is a great day out.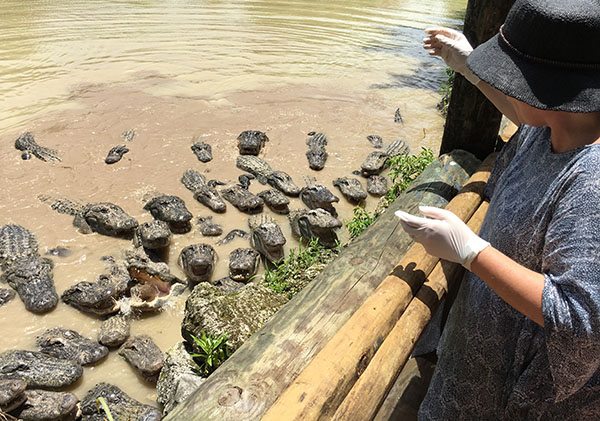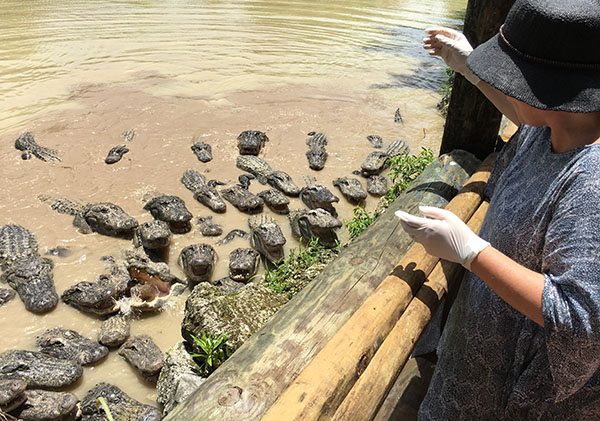 Read more: If you're wanting a fun weekend – or even week – away, have a read of our fun Miami to Key West Florida Keys road trip.