If you want to know how long to spend in the South Island, this post should help you as I outline each city and region and give my suggestions for how many days to spend in each, as well as provide some options and alternatives if you don't have a lot of time.
As a passionate Kiwi*, I love it when people email me about where they should visit when they come to New Zealand. Sometimes I reckon I should be a part-time travel agent and sell packages on the side! But I digress…
(* By the way, the kiwi is our national bird. It's also a nickname for New Zealanders. We love it. It's not derogatory at all. You'll find sports teams referring to themselves as Kiwis, as well as just your normal Joe. But here's the big lesson for Americans: a kiwi is NOT a fruit. A kiwifruit is a fruit. Think of it like grape vs grapefruit or dragon vs dragonfruit, passion vs passionfruit!)
Phew! Now that we've got that straightened out : welcome to New Zealand, the land of the kiwi, the Kiwi and the kiwifruit!
I wrote this post as a basic travel guide to the South Island…
_________________________________
How many days should I plan to spend in the South Island?
Two weeks is usually the amount of time people allow to see all of New Zealand! Not many have the luxury of two weeks just in the South Island, but for the sake of this post I'm going to assume you have time (or could come back), or that you're not trying to see a country the size of Great Britain or California in a week!
I have written this post with a guide for how many days are the probably minimum to spend in each region or city, but if you want to see the South Island in two weeks, you can do that too, but bear in mind it'll be very fast with only a couple of days in most places. My suggestion would be to select just three or four areas and travel a little slower to really soak in all that this amazing part of New Zealand has to show you.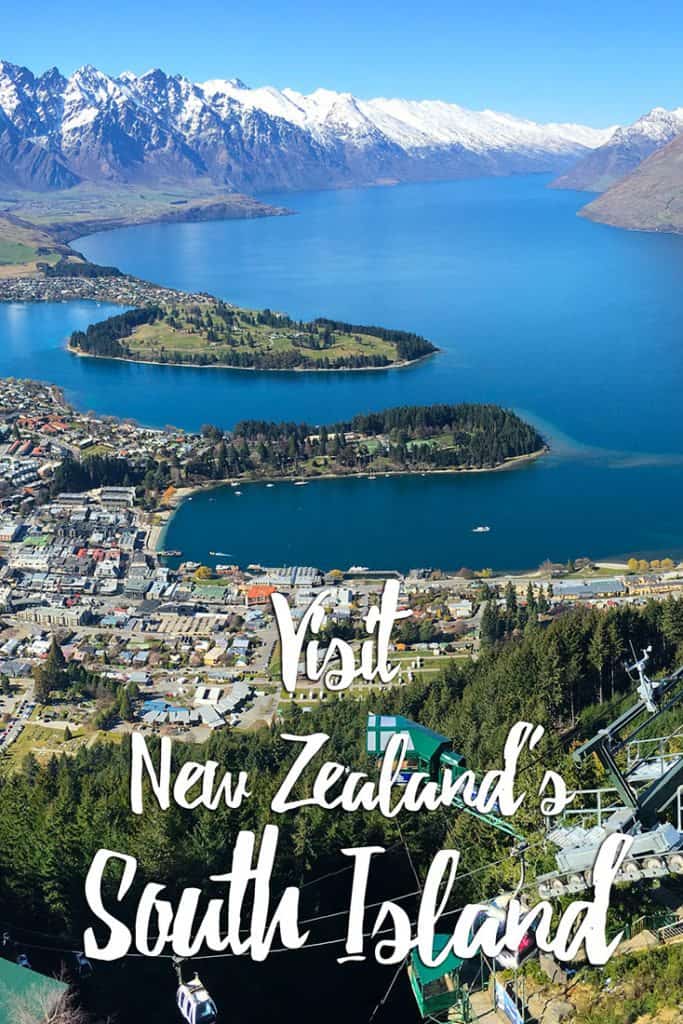 If you're also interested in seeing the North Island, you'll like this post I wrote on How to See the North Island in 3 Weeks listing my favourite places to visit and my estimation on how many days you should plan to spend there to have a good look around.
So, here we go – the South Island in two weeks!
Most people will fly into Christchurch (half way down the East Coast), so I'm going to start here…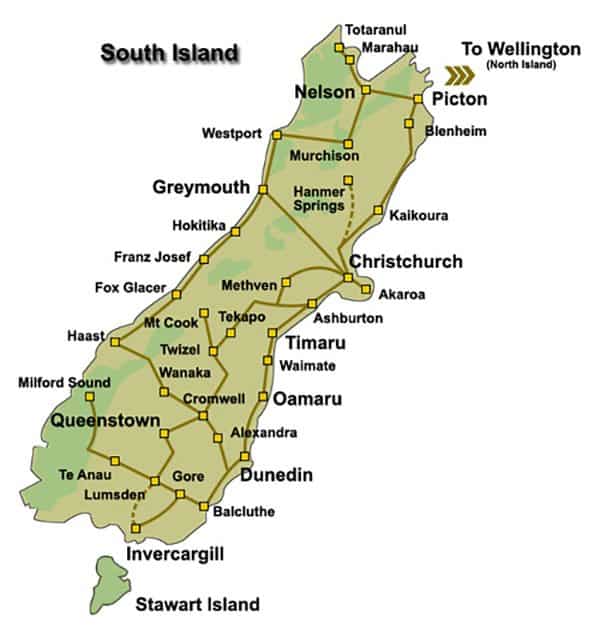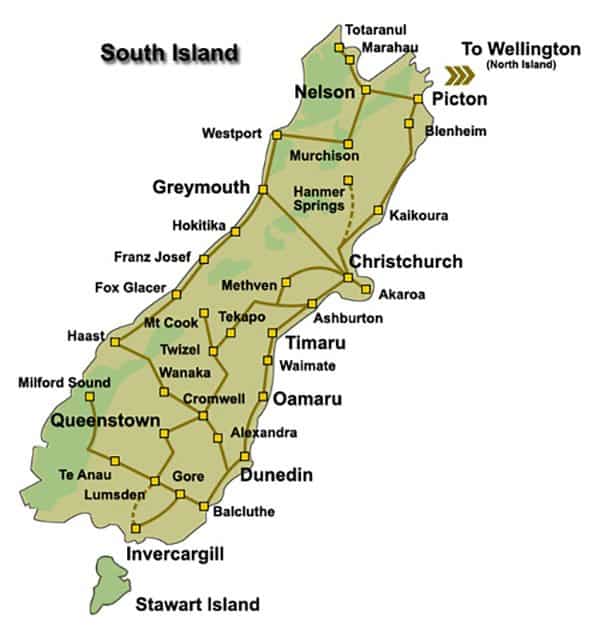 Christchurch – 1 to 2 days
As you might know, Christchurch had a massive earthquake in 2011 and seven years on the city is still slowly coming together. The CBD was pretty much wiped out and any buildings that didn't fall down were cleared out for structural checking and strengthening.
Sadly there are still buildings to come down BUT we Kiwis are a resilient lot and out of the ashes rose some great new businesses, an innovative pop up shopping mall in brightly painted shipping containers that can be moved as development occurs, and most excitingly the Avon River is being highlighted in a whole new way for dining, drinking and feeding the ducks!
Spend at least a night here and spend some cash in locally owned restaurants, bars and shops (they will be grateful for your business), then jump in your car and choose whether you're going to tootle north, south or cut across the middle to the West Coast.
Read my post on 6 great places to eat in Christchurch here >>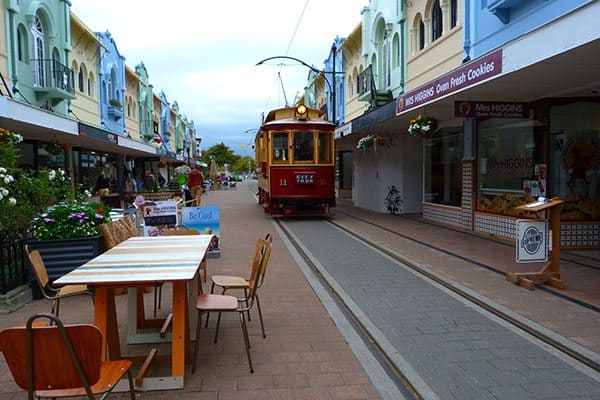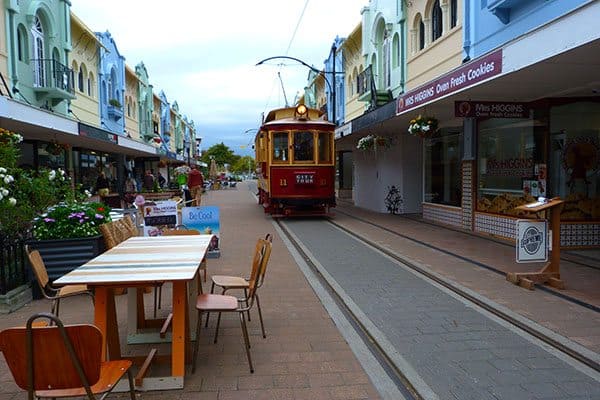 ____________________
Canterbury – 2 to 3 days (north)
Christchurch is the hub of the Canterbury region and a day trip to Akaroa (about 1.5 hours drive) should probably be listed in the days you might spend in Christchurch. Be prepared for a windy road out to this historic British and French settlement on a stunning harbour, but the views are worth it. Swim with the tiny and very rare Hectors dolphins, eat locally made cheese, browse the shops, stay the night or just go for the day.
Hanmer Springs is worth at least one night. It's just under 2 hours drive north of Christchurch surrounded by lovely wineries where I have picked up stunning pinot noir on my visits to said cellar doors! I just drank my 2010 this year. Velvet! But as the name suggests, the hot springs are why people want to stay a night.
The most central hotel is the Heritage Hanmer Springs, across the road from the gorgeous hot springs which is great in the snowy depths of winter or the sunny days of summer. It also has a spa if you need a massage.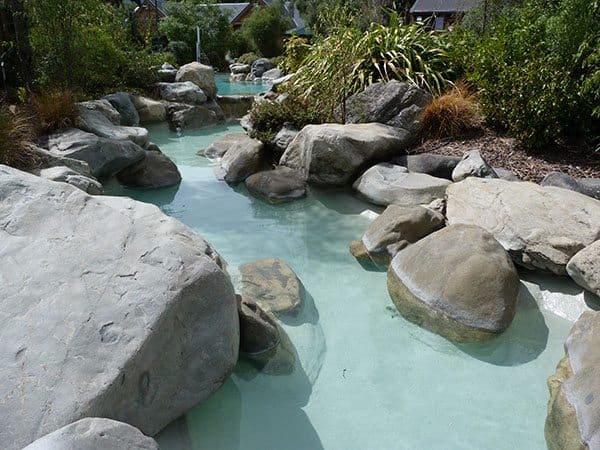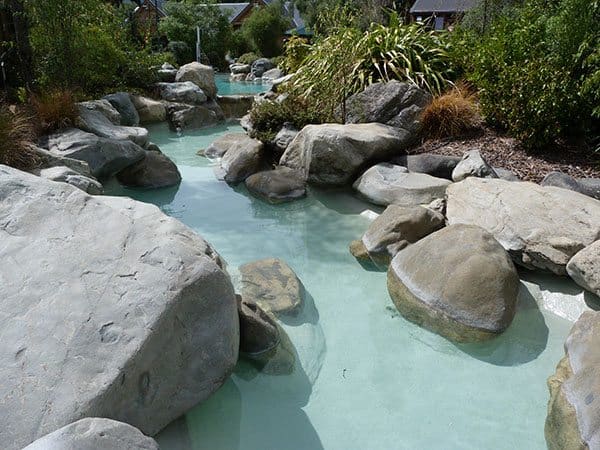 Kaikoura is a further 1 hour 45 mins north of Hanmer and is Maori for "eating crayfish" (spiny lobster) and there are two reasons why you'll want to spend a night (or two) here. One is the aforementioned crayfish which you can buy from various joints in town, but for a real kiwi experience, drive out to Nin's Bin, a little caravan on the side of the road, where crays are brought in fresh each day to be cooked the way you like it. Bring a bottle of sauvignon blanc and some plastic cups to complete the experience! I stayed at Hapuku Lodge, a luxury treetop hotel which I loved, especially if it's chilly enough to put your own wood burning fire on!
The other reason to allow a couple of days here is the amazing, gigantic sperm whales. Book a whale watching tour and chances are good that you'll see their giant flukes as they dive down to depths of a kilometre to the undersea shelf that they feed from. They may look like huge graceful mammals floating and fluking on the ocean, but these guys dine on great white sharks! A very cool experience. Oh and not to mention the dolphins and seals you'll also see, but which honestly pale into insignificance!
Note: if you have been following news since the Kaikoura earthquake of 2017, you'll be pleased to know the coastal road through to Blenheim is now open.
__________________
Marlborough – 2 to 3 days (north)
Now you are north of Kaikoura and you're in the famous Marlborough sauvignon blanc region which stretches up to Blenheim and Picton at the top of the South Island. A night or two at a lodge in the Sounds is an incredible place to relax and melt into nature. Loads of hiking trails, kayaking, fishing…
But Blenheim has some deliciously gorgeous wineries. Try Hanz Herzog for a Michelin star lunch (except we don't have the Michelin system in NZ, but the owner is a Michelin chef from Europe). I loved Auntsfield for their history and their quest to grow the original muscat grapes again. Their pinot was one of those 2010's I opened and was amazed by too! But for fabulous sauvignon blanc tasting and a fun afternoon, take a winery bike tour through the "golden mile". (Read my post here on mountain biking and wine biking >>)
If you're a war buff you'll want to visit Omaka, film maker Sir Peter Jackson's WWI and II memorabilia museum that he has set up with recreated war scenes thanks to his mates at Weta Workshop. It's an incredible collection of real artifacts and antiques which seem to come alive.
I adore this part of New Zealand! Here's my post on 3 things not to miss in Marlborough (once you've drunk all the wine!)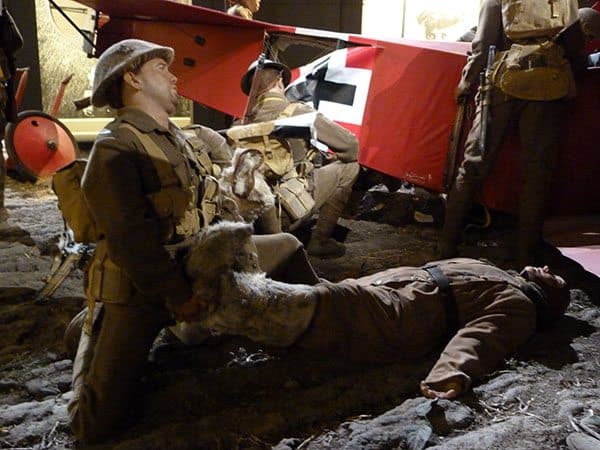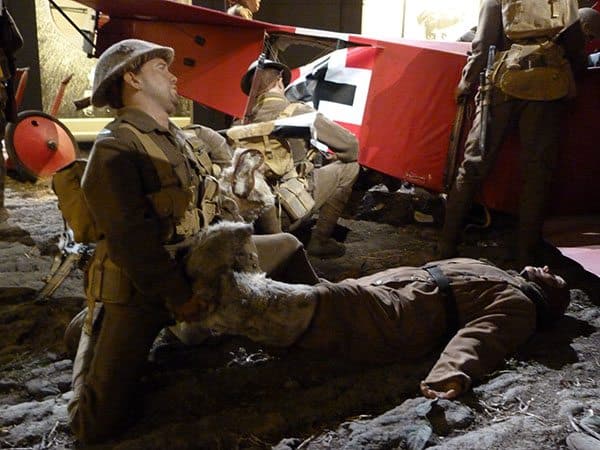 Nelson/Tasman – 2 nights to a week! (top of South Island)
Nelson officially has the most sunshine days in NZ each year. It's actually on my Bucket List as I haven't been for years and years. It was originally known for its artists and out of Nelson came the now internationally famous World of Wearable Art annual fashion show which Wellington is lucky enough to host now.
My ambition is to kayak on the crystal waters of Abel Tasman National Park, but maybe do it glamping style, which sounds more me than schlepping my stuff around in a waterproof pod for a few days!


____________________
West Coast – 2 to 3 nights
I remember driving the west coast as a teenager on a family holiday (dad was actually driving) and I found it to be utterly boring! Bear that in mind if you have kids with you, but if not, then plan to spend a night in Hokitika or Greymouth. The former hosts the crazy and innovative Hokitika Wild Food Festival in March where you can gulp down a shot glass of horse semen or chew on a fried huhu grub.
Most visitors to this rugged part of NZ come to see Franz Josef and Fox Glaciers, further down the coast. Driving down the coast from Nelson on Hwy 6, you must stop at Punakaiki, also known as the Pancake Rocks (where my sister nearly fell in! Note: you can't get that close these days 🙂
Or if you drive on Hwy 7 a stop at NZ's quirkiest pub, the Blackball Hilton, is guaranteed to put a smile on your face. Grab lunch and head south to the coast staying at either Hokitika or Greymouth.
To get to the glaciers you have a long drive ahead of you and while it's amazing scenery, it is rather same same! (Sorry, I'm being 17). After seeing them (and hiking further than you used to thanks to melted glaciers over the years) you'll continue to Haast and cut east through Mt Aspiring National Park and I'd recommend staying in Wanaka for at least 2 days (or 5).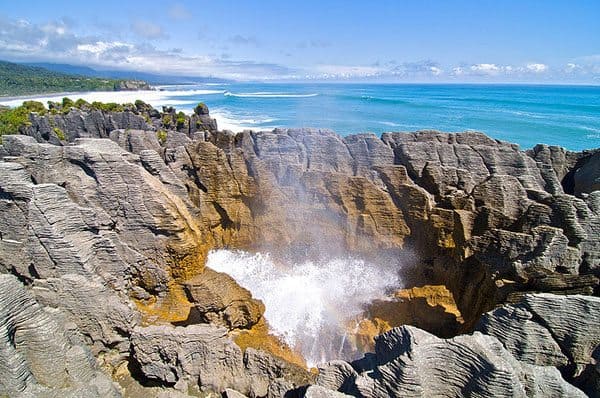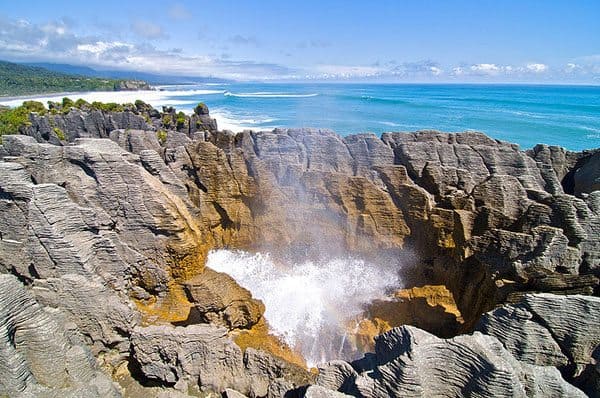 ____________________
Queenstown/Wanaka – 2 to 3 nights (unless it's winter and you've come here to ski!)
Queenstown is the winter party capital of New Zealand! The annual winter festival sees the city and the ski fields heaving with visitors and events, but in summer it's just as magical. Some people fly into Queenstown and spend a week just here. That would be a great way to see a slice of NZ too and take day trips from here into Central Otago. The lake is stunning and several restaurants and bars are located around it in the city. Here's a blog post I wrote with more detail about exploring Queenstown to Wanaka in 5 days >>
It's here you'll get to try screaming around in the rippingly fast Shotover jet boats, you could head out to Kawerau to AJ Hackett to do the longest bungy jump in the world and the newly launched Catapult which shoots you across the river like a rocket! . Amisfield winery is well worth stopping at for lunch if you're heading through to quaint Arrowtown, which is stunning in Autumn by the way.
If you do go on to Wanaka (or you're coming back from there) have lunch at the Cardrona pub. And of course, you are surrounded by NZ's best ski fields.
This is also the gateway to the wine region of Central Otago and gorgeous old mining towns like Clyde (read my post I'm bonnie in Clyde here >)
Stop at Gibbston Winery and Mt Difficulty near Cromwell too for lunch and a wine tasting, and if you like adrenalin, then a spin in a McLaren race car is a hair-raising must. (I did it here! >)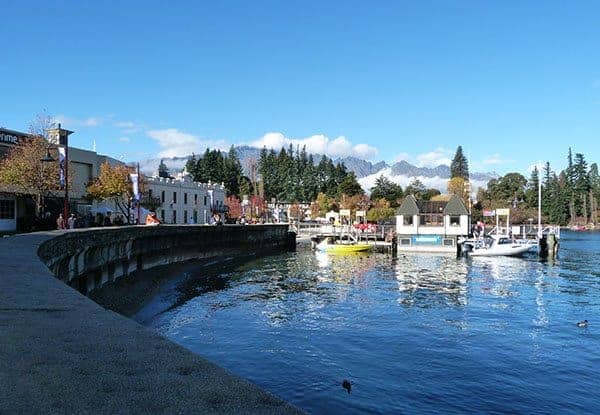 ____________________
Fiordland – 2 to 5 days (depending if you're hiking!) south-west
To be honest I've only ever been to Te Anau and Lake Manapouri and taken (the very impressive) tour underground to the power station. But the reason Fiordland is on many people's Bucket Lists is for Milford Sound. Breathtaking waterfalls, hiking trails, snow-capped peaks, lakes, bush, big skies. It doesn't get much better than this. You can also take cruises on the lakes and around the fiords.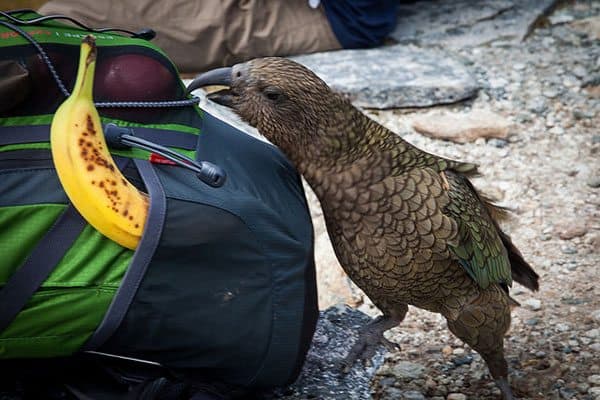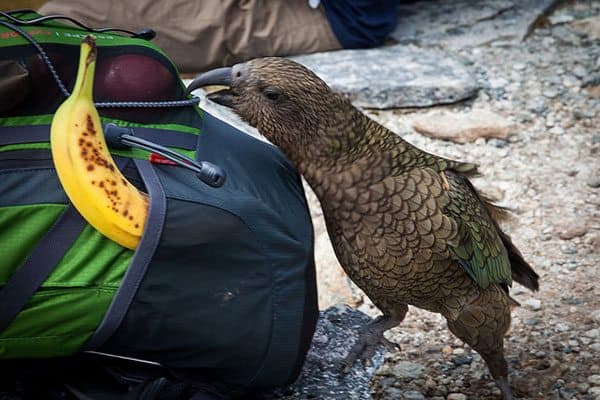 ____________________
Dunedin/Otago – 2 to 3 days
Dunedin is influenced by the early Scottish settlers and the town has many old stone buildings as well as a slight accent that you'll notice if you have your ears on. It's known as a university town, but don't let that put you off! Christchurch, Wellington, Hamilton and Auckland all have universities too! The Octagon is a great place to start for dining and shopping and as you would expect, it's octagonally shaped and streets lead from it.
If you're a rugby fan, Dunedin's Forsyth Barr stadium is the only one in New Zealand that has a roof. Not that that means it's a warmer experience, thanks to the open ends creating a wind tunnel effect – but at least it's dry! In July the city turns to chocolate with the Cadbury Chocolate Carnival and the crazy giant Jaffa rolling race down Baldwin Street, the steepest street in the world! See my video of that here >>
Otago is the wider region and the peninsular is a great drive, especially if you want ogle the huge albatross that nest on the mainland. And one of the best things to do with family or friends, and which is on my Great NZ Bucket List, is to cycle the Otago Rail Trail staying at BnBs along the way over a few days.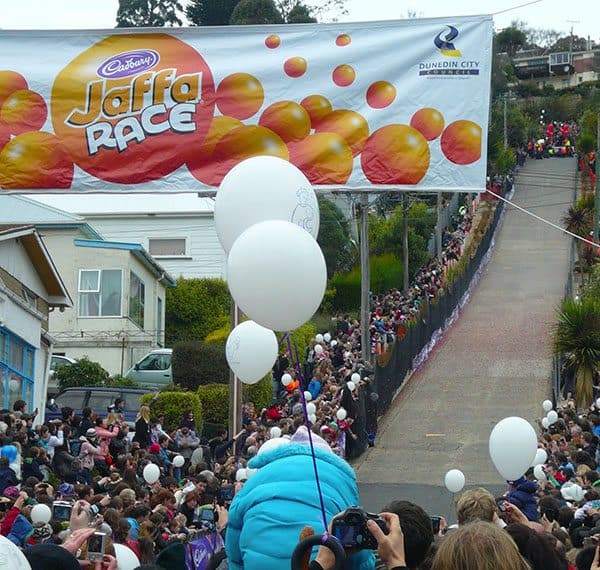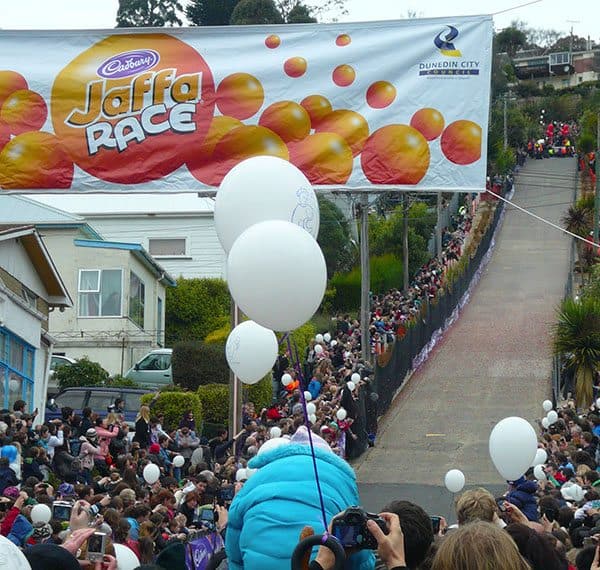 ____________________
Mackenzie Country – 2 to 3 days (near

Christchurch)
We've now almost looped back to Christchurch where we started, but this time south west of the Garden City. I spent four days in the Mackenzie Country last winter, but you could do it justice in three days.
Tekapo is stunning in any season. The cute stone Church of the Good Shepherd is where you can expect to find marriage proposals and photographers – sometimes together, as I happened to be an unofficial and very surprised photog when I was there! Tekapo Springs is a series of hot pools shaped to look like the surrounding lakes and positioned lake front for amazing views while you soak. They also have an ice skating rink in winter and an inflatable water slide in summer.
If you're a fan of galaxies far far away, Mackenzie Country boasts the largest black sky reserve in the world where enormous telescopes are set up and you can take a night tour up Mt John to star gaze and planet spot.
Then spend a night out at Mt Cook. I stayed at the Hermitage Hotel out here surrounded by soaring mountains and great for hiking, helicopter flight seeing and the Sir Edmund Hillary experience. Here's my post on how to spend 5 days in the Mackenzie Country in much more detail! >>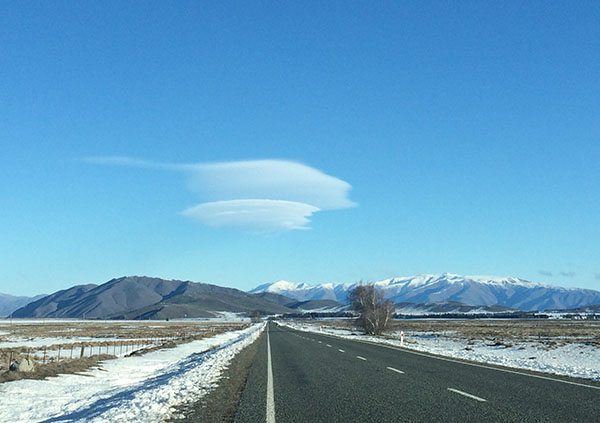 ____________________
If you're now planning on hitting the North Island, read my:
Tips for seeing the North Island in three weeks >>
____________________
Save
Save
Save
Save
Save
Save
Save
Save
Save
Save
Save
Save
Save