The Tank Stream hotel opened in late 2015 and is the best located hotel I've been to in Sydney for shopping, eating, drinking and taking ferries from Circular Quay.
But more than that, they're generous too. You don't just get a new and styly room with comfy bed and sinking pillows, you get a free mini bar (filled with non alcoholic drinks and muesli bars), Nespresso and milk in your fridge, free WiFi and free movies. As I type, I've just watched LION in bed and my cheeks are still wet with tears! (FYI, don't watch this movie on a plane because you will bawl like a baby.)
But I digress…
I got the train from Sydney Airport to Wynyard for $17.50, twirled in circles at the station and asked someone to point me to the nearest exit for Pitt St. Turns out that was George St. So out I popped into the gloomy day that Sydney was under, walked about two blocks and there it is.
The Tank Stream Hotel in the former water reservoir, turned office building, with four new floors added and has now been modeled into a hotel with all the bells and whistles a business or leisure traveler is looking for. (Namely those free things above!) It is located on the site of the stream that now flows underground from Hyde Park and shows itself in the water fountain across the road.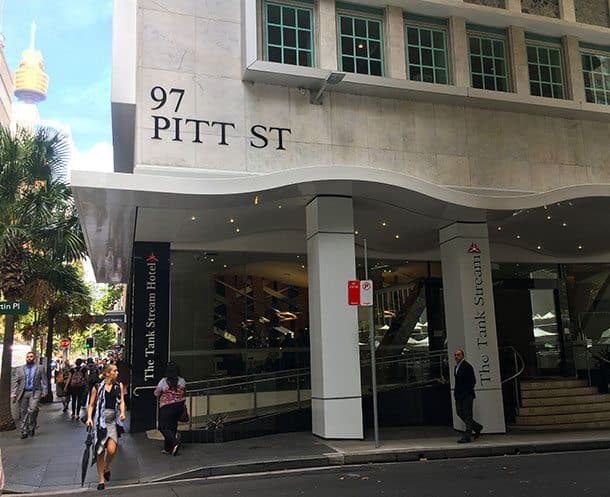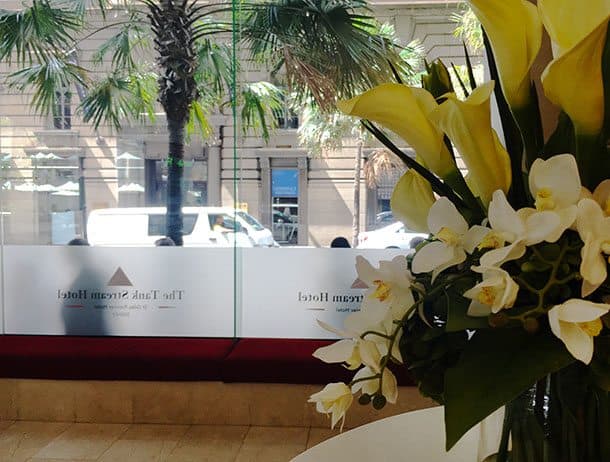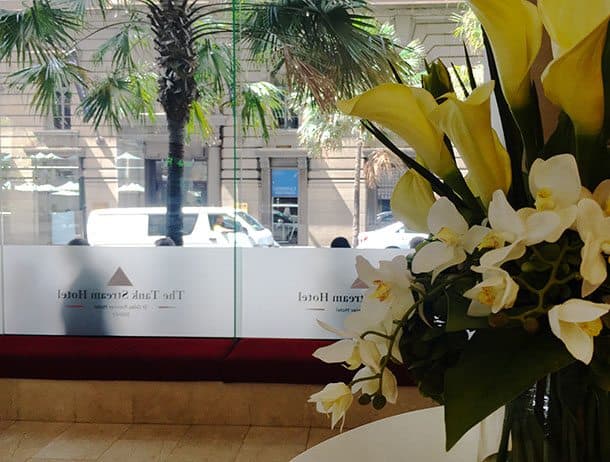 What is near The Tank Stream Hotel?
I'm glad you asked! Happily plenty.
Shopping!
I dropped my bags into my room and immediately set off up Pitt St to the famous Pitt St Mall anchored by Myer with David Jones connected through a series of bridges. But to be honest, there is a lot more to this pedestrianised part of the Pitt St than Myer these days.
I found Zara Home, H&M Home (who knew that was even a thing?), popped into SportsGirl (that we used to have in NZ but now don't, so purchases from here are unique) and came out with a bag from each. I tested products at Sephora and walked my 10,000 steps. Although I'm not sure if they're counted because they were at a shopping dawdle.
Eating!
I asked the concierge at the front desk for recommendations on where to eat. They have a restaurant here which I'm told serves great food, but I was after bit of a vibe, so took their advice to go to Jamie's Italian. It's Jamie Oliver's restaurant located a block away on Pitt St. Alas they couldn't fit me until 7.45pm, which was 9.45pm in New Zealand, so I decided I couldn't wait that long.
Next door to Jamie's, as providence would have it, was Mejico. What a find! They had room for me at 6.30pm so I booked the Singleton Party of One in and returned after quickly dropping the evidence of my 10,000 steps back in my room.
Here is what I chose: guacamole made at my table with fried plantain chips, charred corn cob with chipotle mayo and popcorn and tuna tartare on little tostadas. Oh and Monday is $10 margarita night. Just so you know. The total bill was only $46.
Oh and Mejico has over 250 different Tequilas – the most in the southern hemisphere I believe – so they have have this dinky wheel to help you decide which one to choose. Roll it to your level of risk (or taste), add up the numbers and find it on the menu. So cool!
The next night I met friends who were keen to try Balcon, a Spanish tapas restaurant just around the corner. We pretty much ordered everything our waiter suggested because he nailed it, starting with proscuitto and croquettes, chorizo stuffed flat bread and added roasted sweet potato halves, broccolini with almonds and bacon and an amazing duck risotto. With four glasses of wine the bill worked out to be about $50 each.
If it's fresh juice and a sandwich you're after, just up Pitt St, towards the Mall, is Joe and the Juice which my cousin had suggested I try. Hot Danish guys she said! I popped in just for a look (at the menu!) and came out with a freshly juiced apple, pineapple and spinach drink which made me feel all sorts of righteous for $6.75.
Circular Quay
About five blocks down Pitt St is the harbour, so I strode down and took the ferry to Manly for $8.70 one way to meet a colleague for lunch. Of course, this is where the Sydney Opera House is located and the Rocks on the other side, under the bridge.
Sydney is just so walkable that you'll find you'll work up those steps each day – so bring comfy shoes! And for a primo location, with all those extras thrown in, a spacious room with clean crisp white linens, I can honestly say I'd come back to The Tank Stream Hotel.
Note: my stay at the Tank Stream was complimentary, but these opinions are all mine.
Save
Save