If you're looking for a few fab Santa Barbara wineries for tipple of the local nectar and you only have a weekend, this post is for you!
I love Santa Barbara, also known as the American Riviera sitting south facing on the Pacific Ocean, but it had been a while since I was last here and a lot has happened to this west coast California city between drinks.
And drink we did, with too many Santa Barbara wineries to choose from!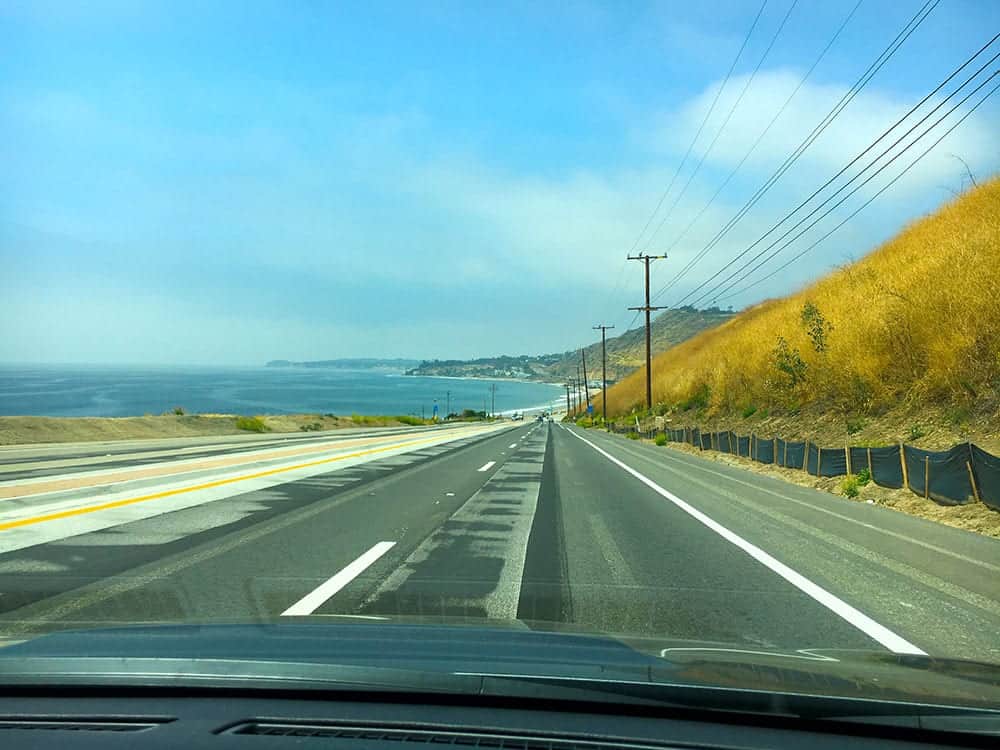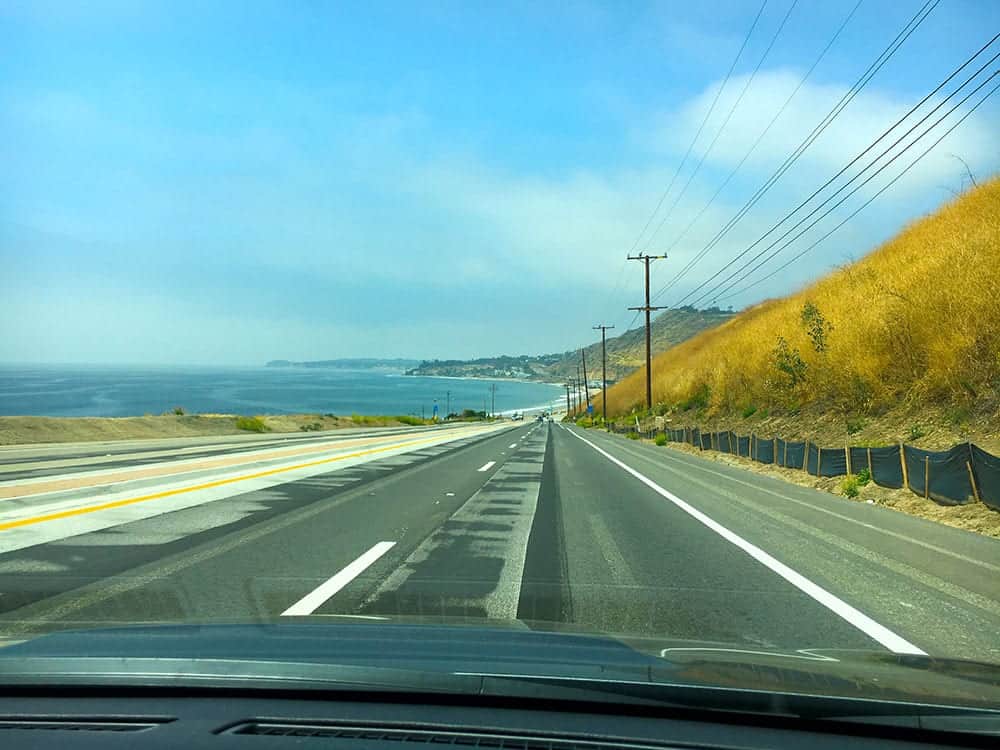 This post covers:
• Wineries to visit in the surrounding Santa Ynez mountain range
• Where we stayed

In two days I had to be ruthless about what I was going to focus my time on, and that meant not much time for shopping but plenty of time for tasting at local wineries and some great dining!
You might also like my post on the best things to do in Santa Barbara
Where is Santa Barbara?
This beautiful Spanish styled city is just a short two-hour drive north from Los Angeles along the Pacific Coast Highway, so it makes an ideal weekend getaway or a great stopover if you're passing through California.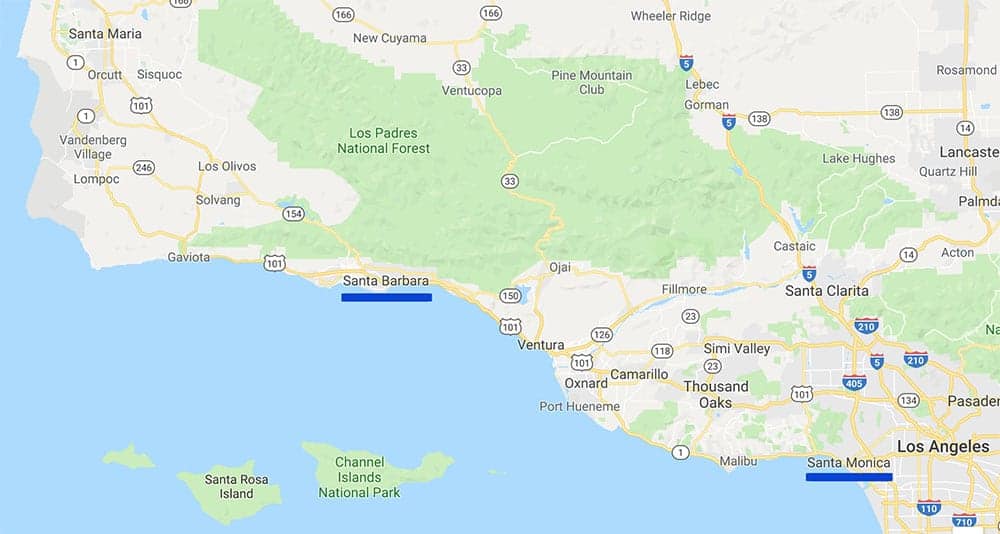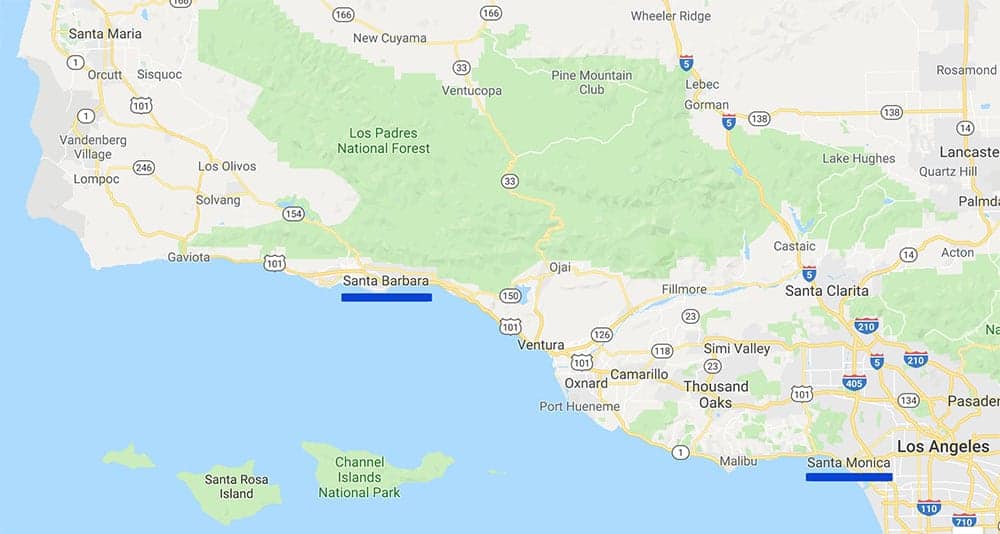 Santa Barbara is actually south facing, as you can see from this map, and with the Channel Islands breaking up onshore breezes and the mountains behind, the weather in Santa Barbara is pretty much sunshine every day – well 300 days a year on average!
It doesn't get too hot here either in the summer. Temperatures range from the mid 60s in winter to mid 70s in summer (18–24˚C)
*This post contains some affiliate links. That means if you purchase through them I make a commission, at no extra cost to you. Thank you!
Take a Santa Barbara winery tour!
Hugged by the Santa Ynez mountains, Santa Barbara is surrounded by row upon hundreds of rows of vines with over 200 wineries growing more than 50 grape varieties, most of it in chardonnay and pinot noir.
You can see that they could occupy you over several lunches and cellar door tastings for a few days!
It's pretty much impossible to decide which ones to visit, and of course, you don't want to drive anyway, so we went on a full day winery tour which included a picnic lunch at one of the wineries.
You could also check out these Santa Barbara winery tours with
They pick up from hotels and visit three or four lovely wineries, include a picnic lunch (which the driver whisked away to collect while we were quaffing the local drop), then we sat under the trees and ate our sandwiches with another glass of wine.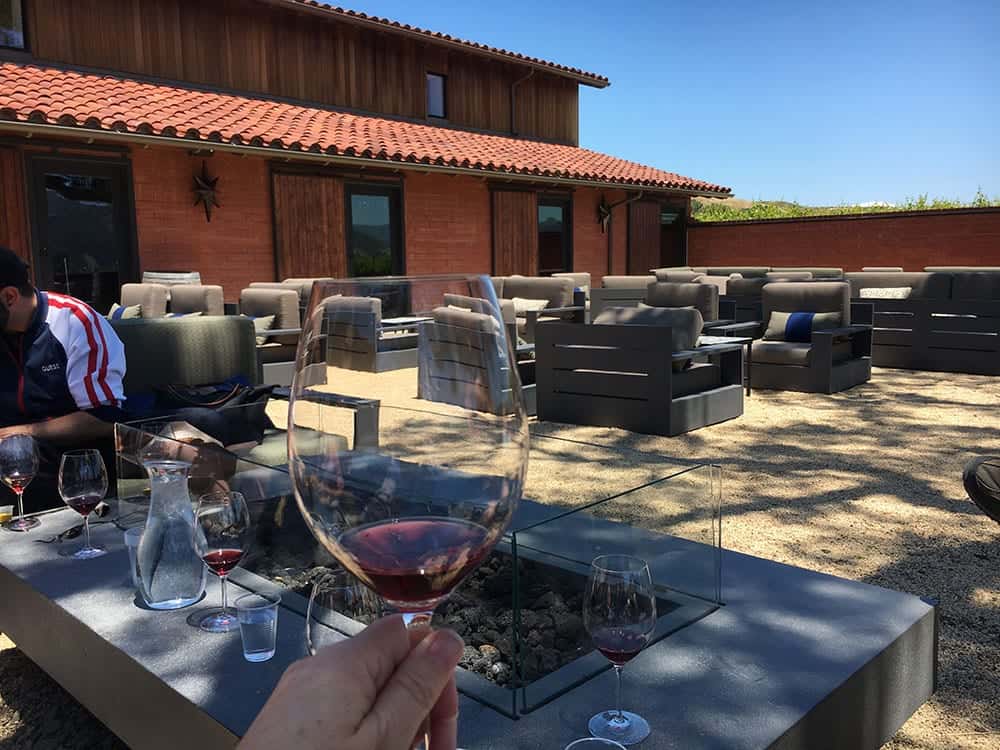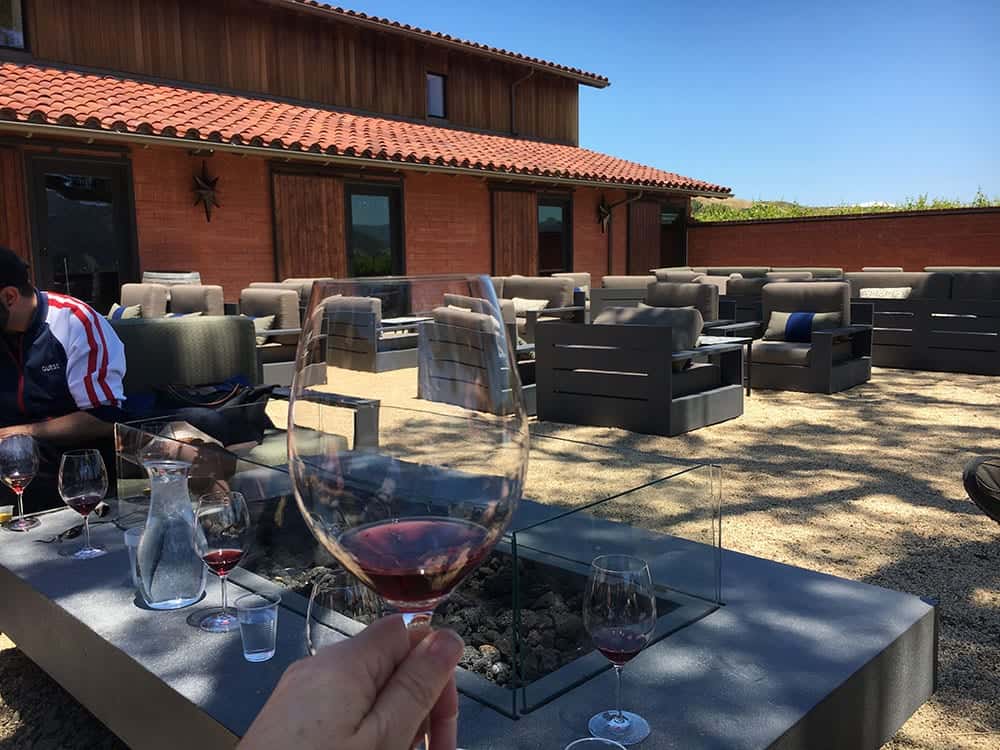 Our day started with a 10am pick up at our hotel (Goodland in Goleta, see more below) and Tom drove us into the countryside and through the cute Danish town of Solvang – which I was kinda hoping we'd stop at for a bit of a shop (no!)
Note to self: come back here for at least a few hours next time to eat the pastries in the windows and shop at the little enticing boutiques.
My picks for best Santa Barbara wineries
Our first winery was Buttonwood Farm with a lovely garden to take your taste out into. They offer five wines to taste, and a couple more depending on how busy they are, for $15 (if you were just dropping in because it's included in the tour) and they're a generous slosh too!
Their largest varietal is Cabernet Franc and they do a tiny range of Grenache and have been fooling around with yeast and making a white wine with beer notes to impress your brew loving friends over a barbecue!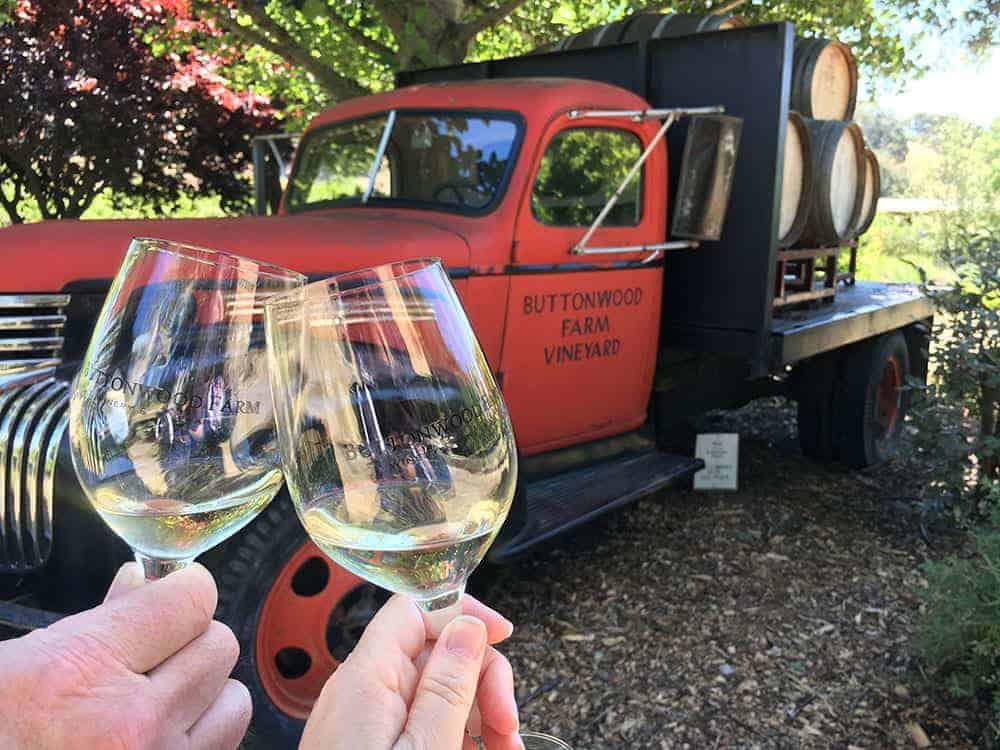 Our second winery was Brick Barn Wine Estate who also offer five tastes (for $20) and have a lovely outdoor seating area that we had our picnic in. The owner also has a couple of Ferraris parked in the former stables (with a sign saying 'don't touch the ponies' :D), which is now the winery so it ticks a few boxes for wine and car lovers!
By now we were quite chatty with our small group, a young couple from Switzerland (he is a photographer and set up the wine pic below with the lighting that we all took advantage of!) and a couple and their grown up son from east LA. Group sizes are not more than 10 on these tours, and our driver Tom chatting up a storm.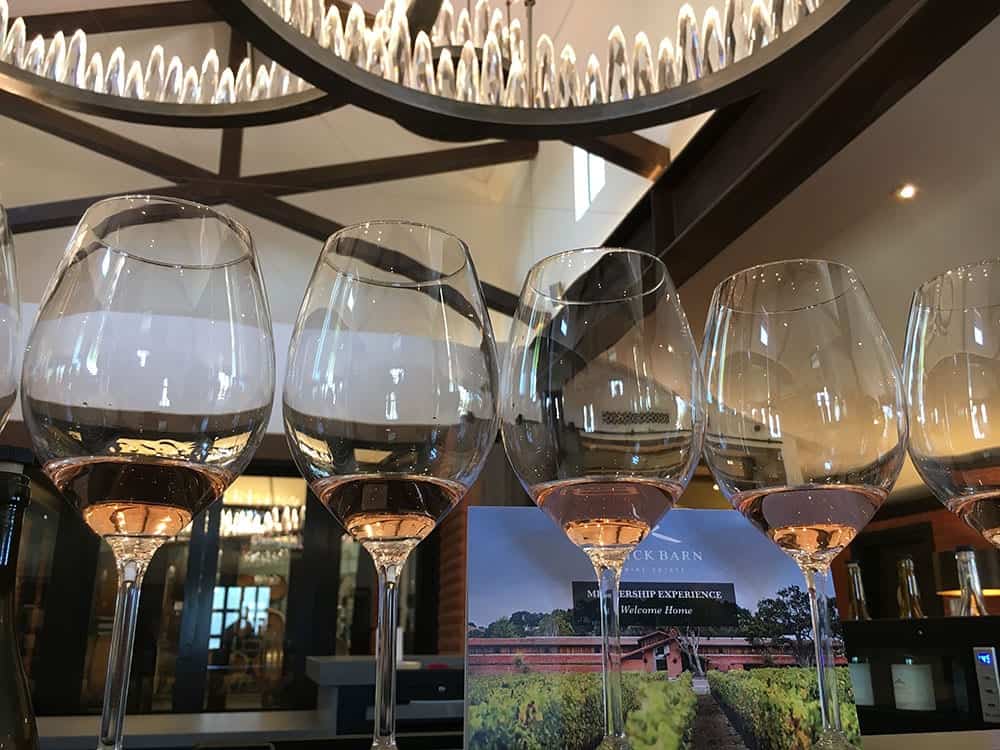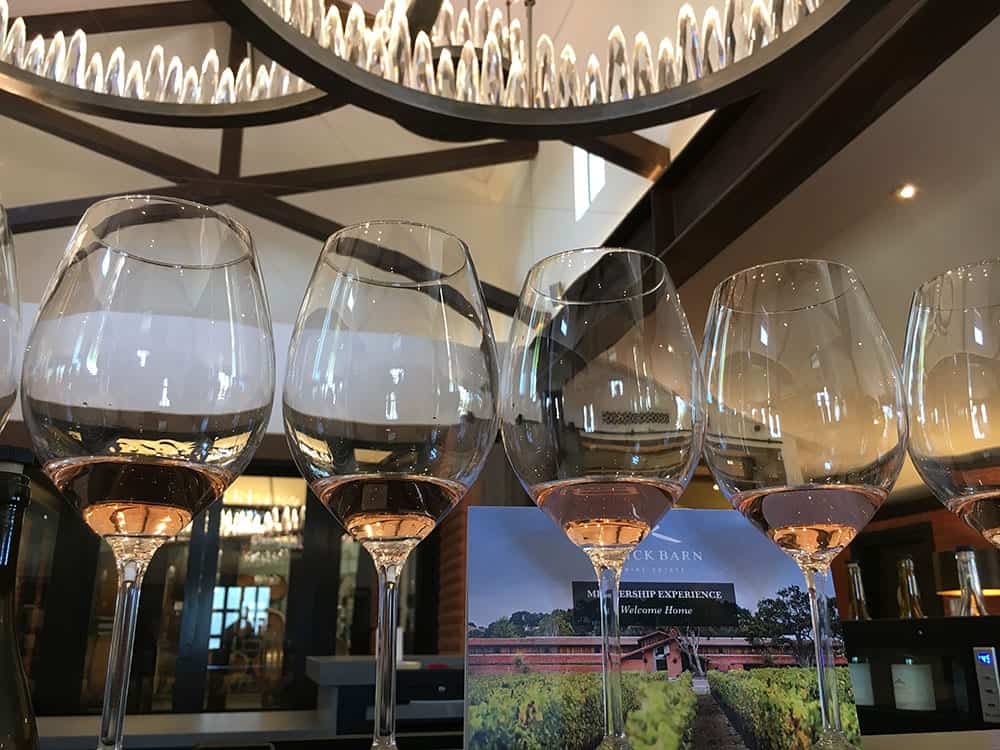 The third winery was Pence Vineyards and Winery where we had a little drive through the vineyard first and didn't go the cellar door at the entrance, but to a cute garden with a pop up bar beside a little lake. In fact they have five locations for tasting here.
This is a small California winery with a big reputation, organically producing Pinot Noir, Syrah, Gamay and Chardonnay and only open for private bookings and tours. But it is owner, Blair Pence's, passion for sparing no expense to let the terroir speak in your glass influenced by many years of visiting and working with wine growers and makers in Burgundy with the aim to produce the best Burgundian wines in the new world.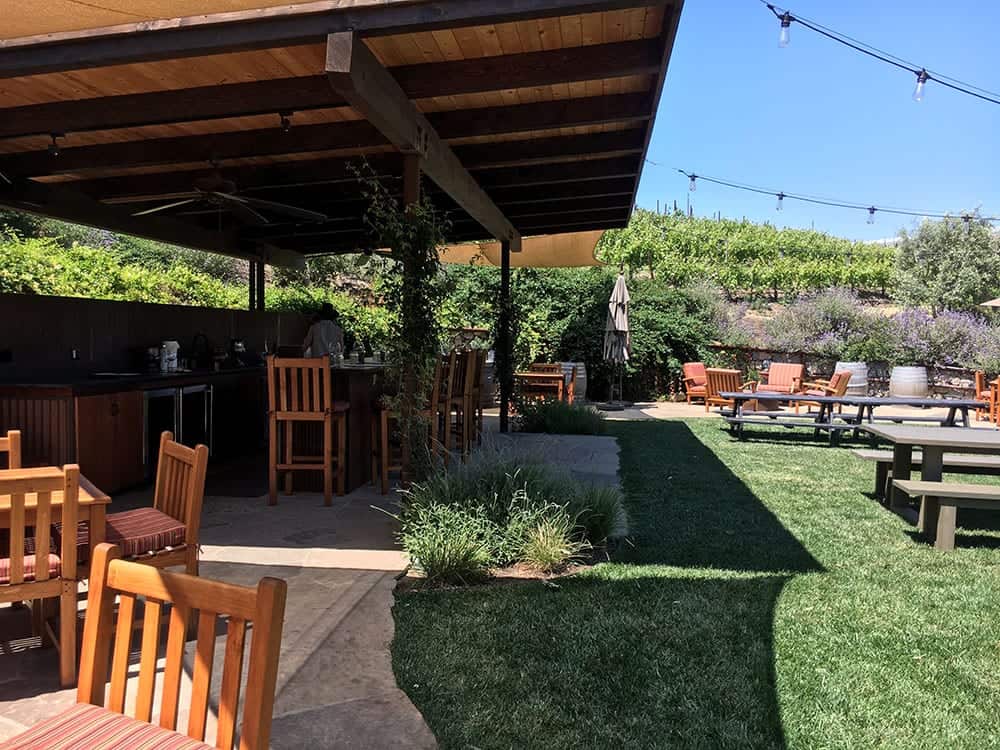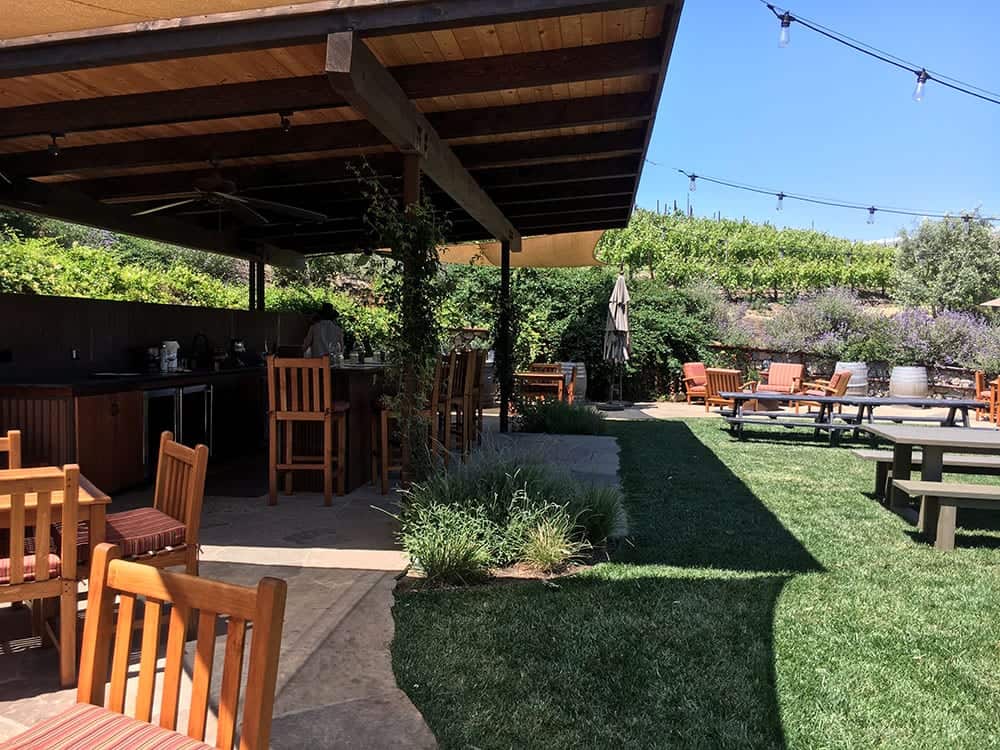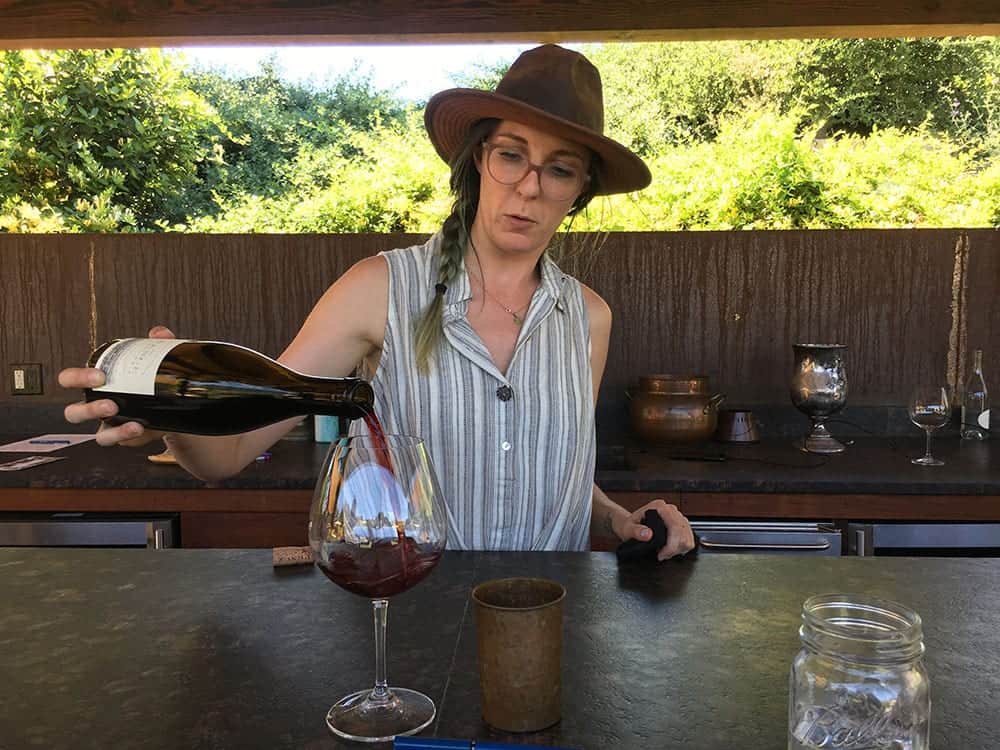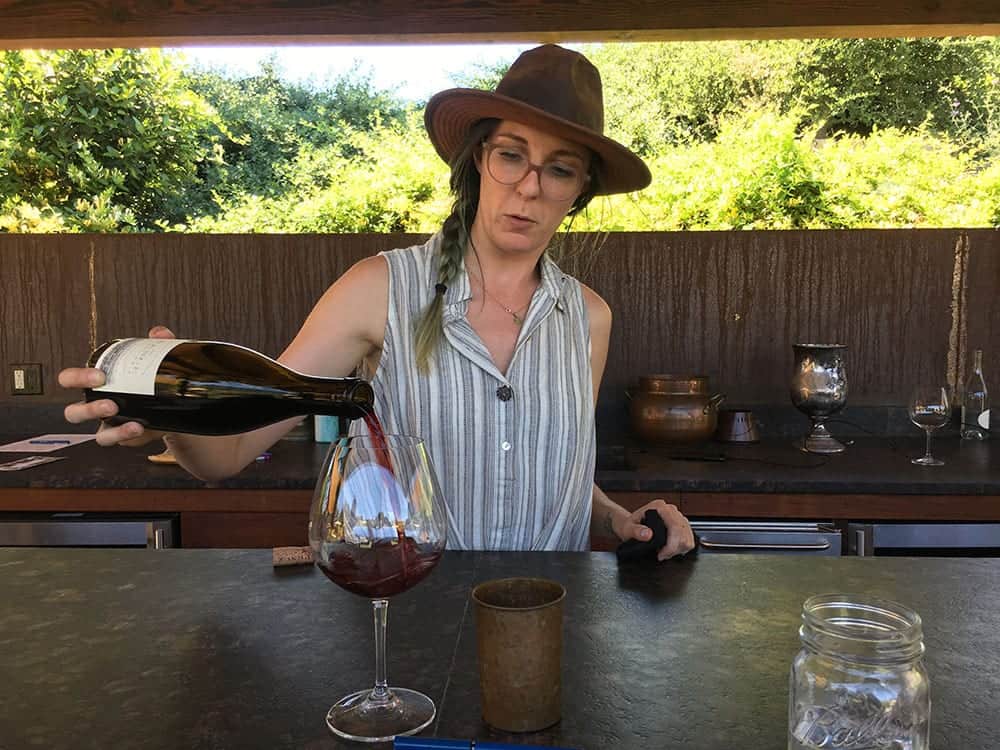 Then our final winery was Bella Cavalli Farms & Vineyard which is all about wine and horses. In fact it might just be the horses that wins with owner Jeff Lockwood, who is in his 60s and still works the horses and breaks them in. "I was thrown just a couple of weeks ago," he told us with a laugh.
But outside in the sun, he brought out five bottles for us to taste: his Bianco Rossa from the Cabernet Sauvignon vine, Albarino – a northern Spanish style of wine, Cortese – first mentioned in texts from 1659 and a light wine that is good paired with seafood, a Chardonnay – the bottling is so small that it is sold to members only, and a beautifully light Grenache Rosé.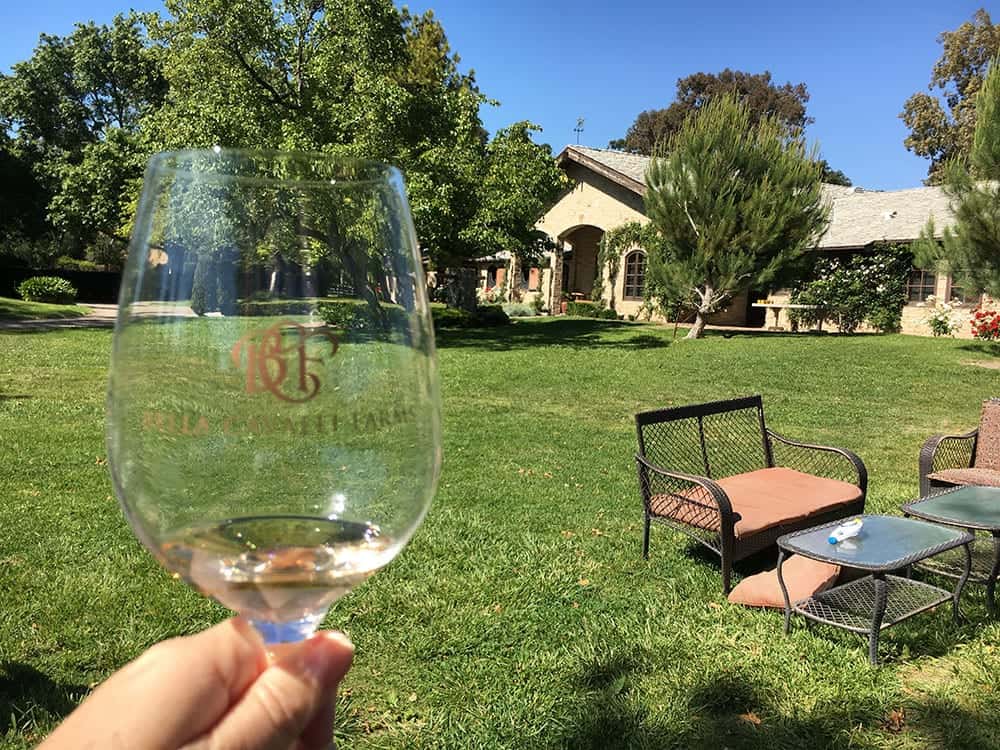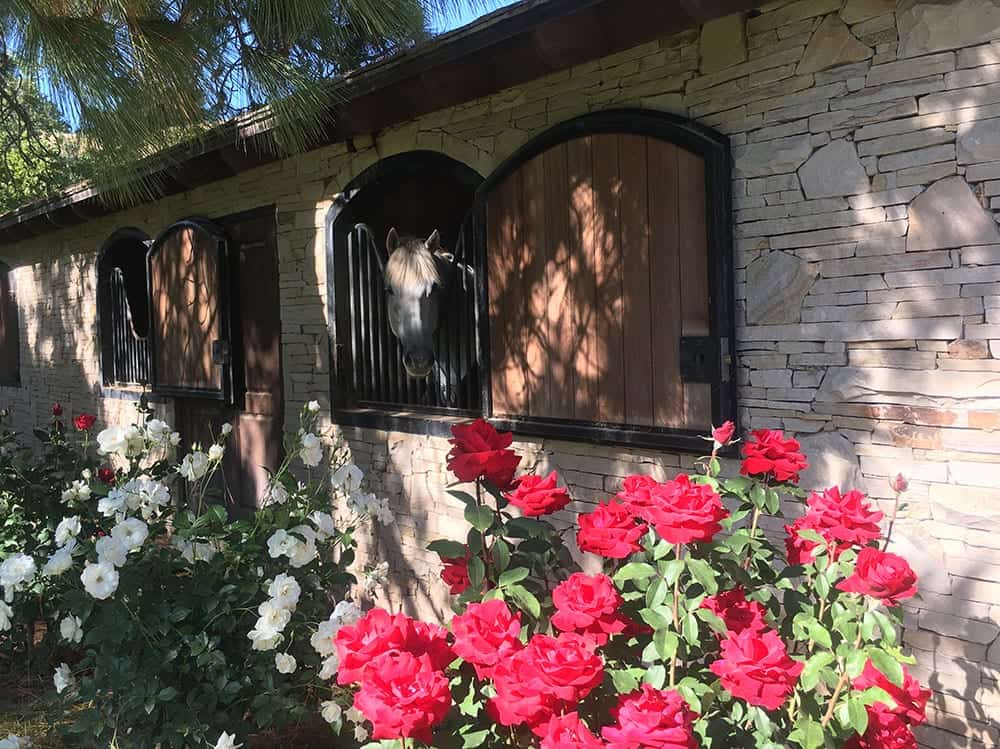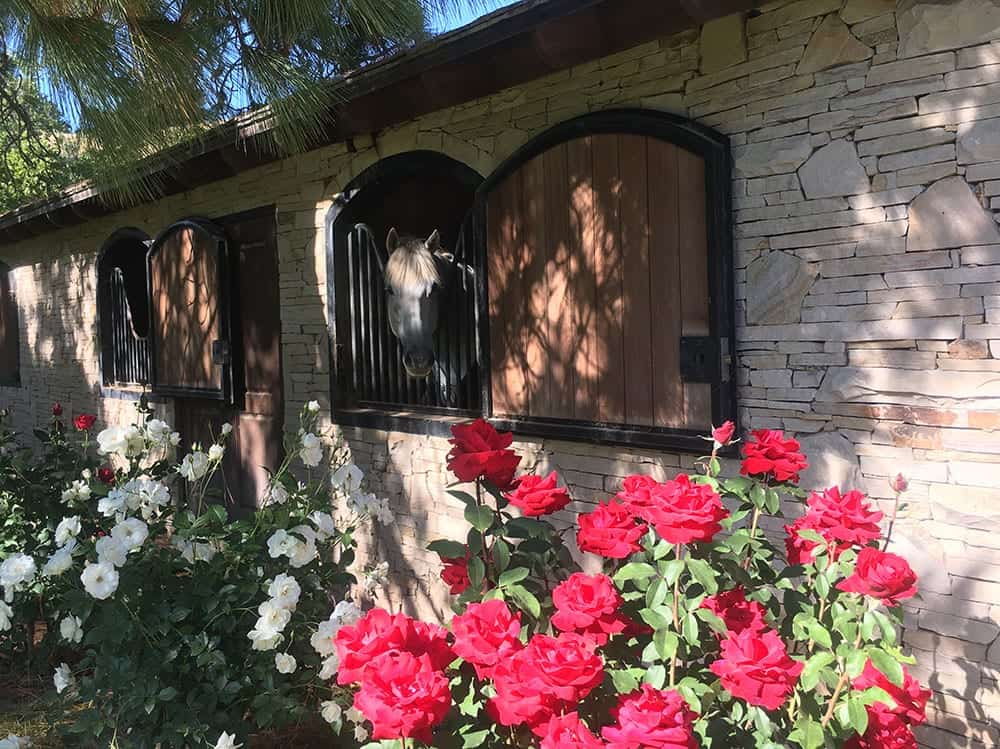 Then it was time for Tom to drive us the hour back to our various hotels and pull ourselves together enough to go to dinner!
You might also love my post on 12 marvelous day trips from Los Angeles which features Santa Barbara.
Where we stayed in Santa Barbara
On my previous two visits to Santa Barbara I have stayed quite close to the main street, but this time we were hosted by the Goodland Hotel, a Kimpton property.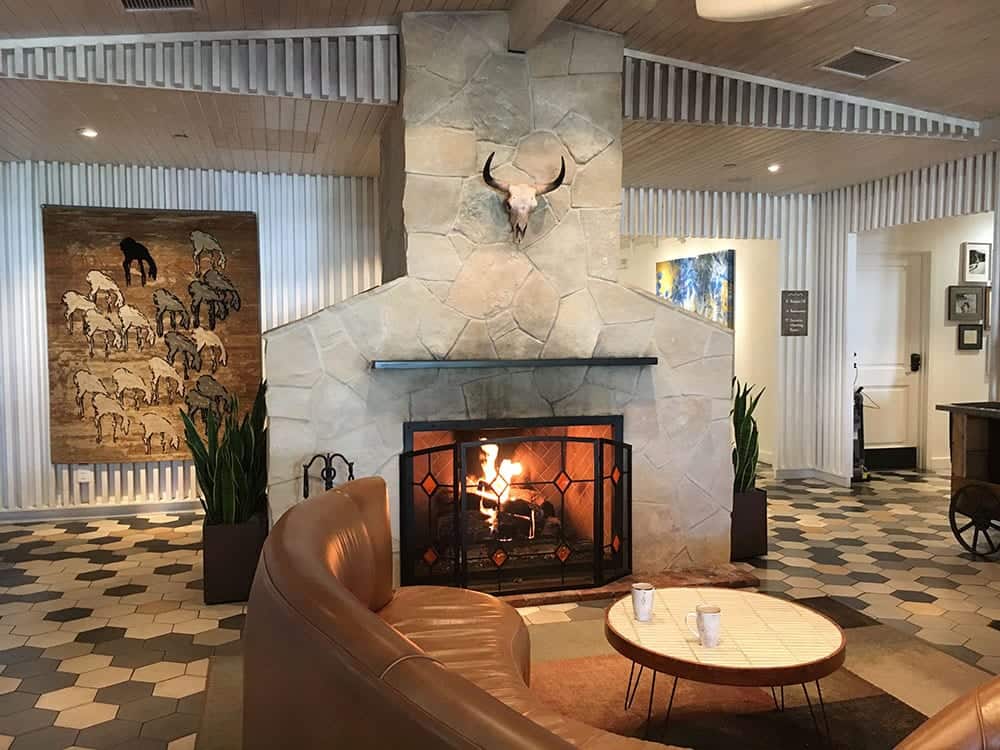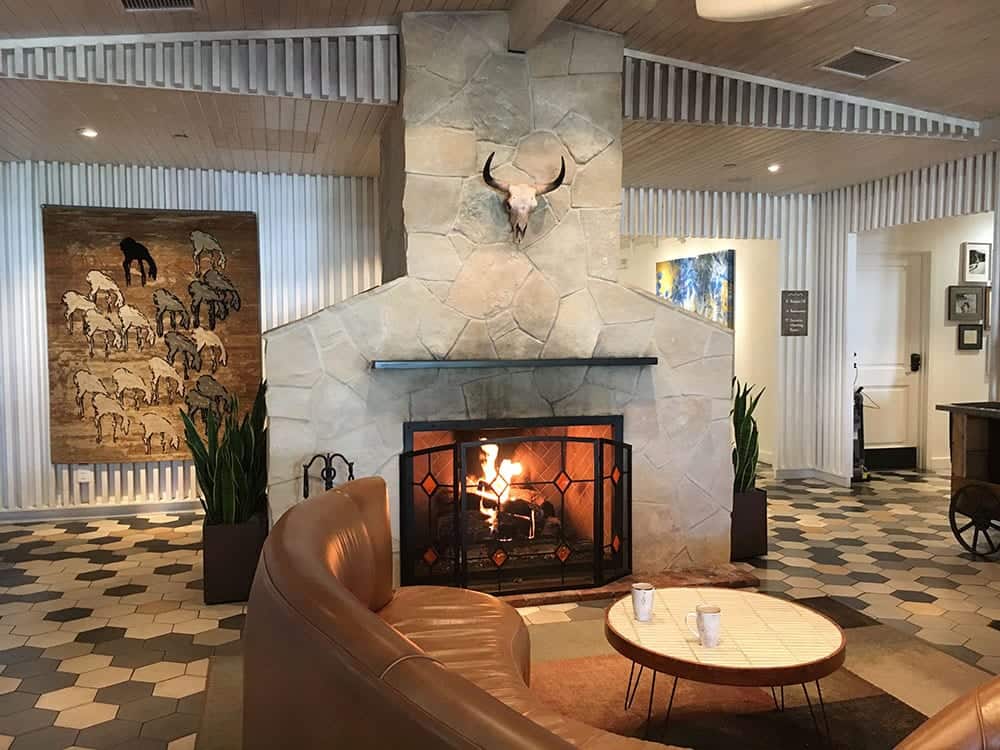 I'm a bit of a Kimpton fan as they are hip hotels with a local vibe. No two are the same and I appreciate that.
In this case the Goodland, located in Goleta, a sister town nine miles (14.5km) from Santa Barbara and about 15 minutes drive into the CBD, was a motel that has been trendified (if that's a word) into a laid back hotel with a surf vibe, a bar and a restaurant. There is a turn table in each room with vinyl you can borrow from the little record booth in the main lobby.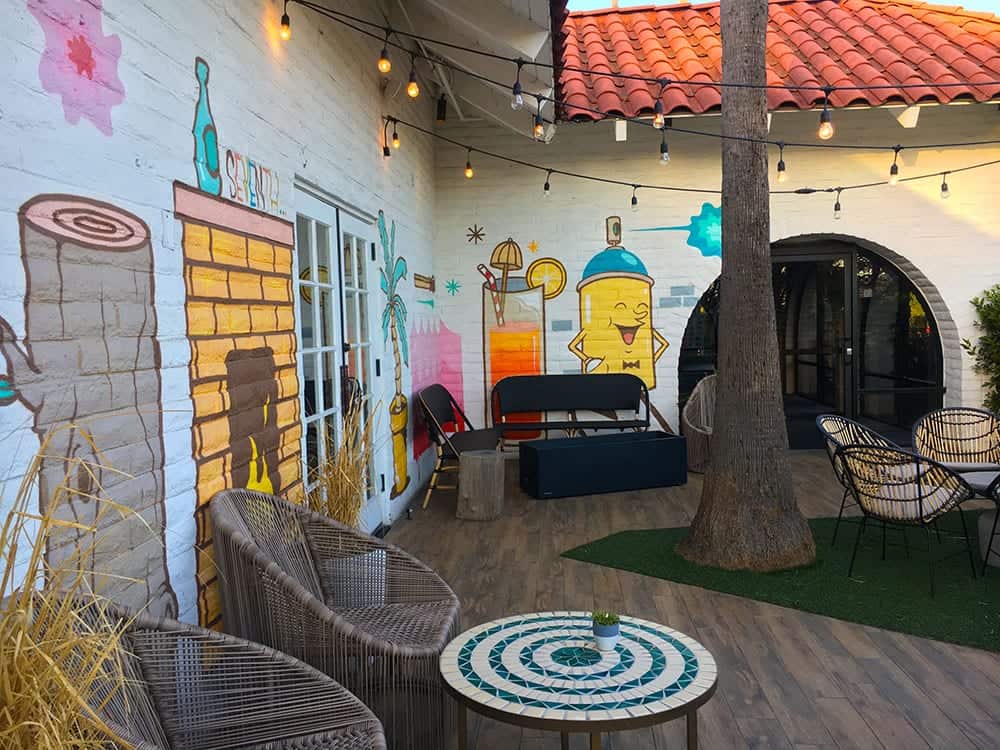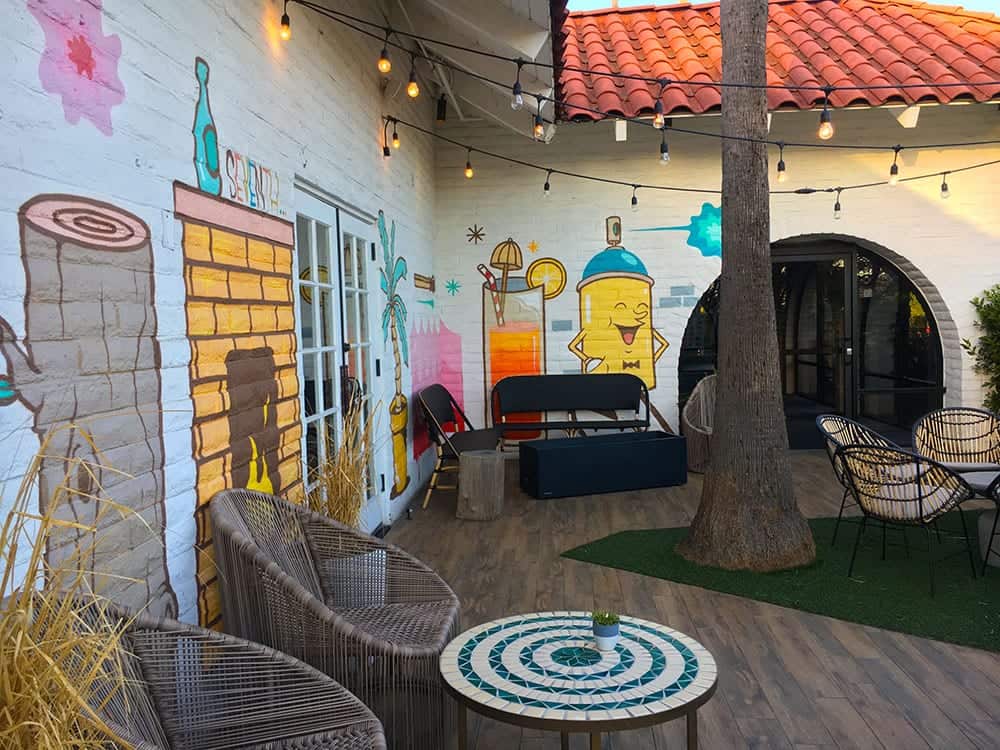 In 2017 Conde Nast voted it the #3 hotel in Southern California and as with all Kimpton hotels, there is a free wine and beer hour at 5pm to come and get social with your fellow guests.
The Goodland has complimentary s'mores kits at the front desk for you to grab a spot by the fire pit and toast your marshmallow and chocolate then slam it between the Graham crackers to get your American summer nights groove on.
We didn't stay for dinner, preferring to get an Uber for the 15-minute drive into Santa Barbara to check out the dining scene, but the smashed avocado on toast with an egg and a side of crispy roasted potatoes was just the fortification we needed for breakfast before our winery tour the next day.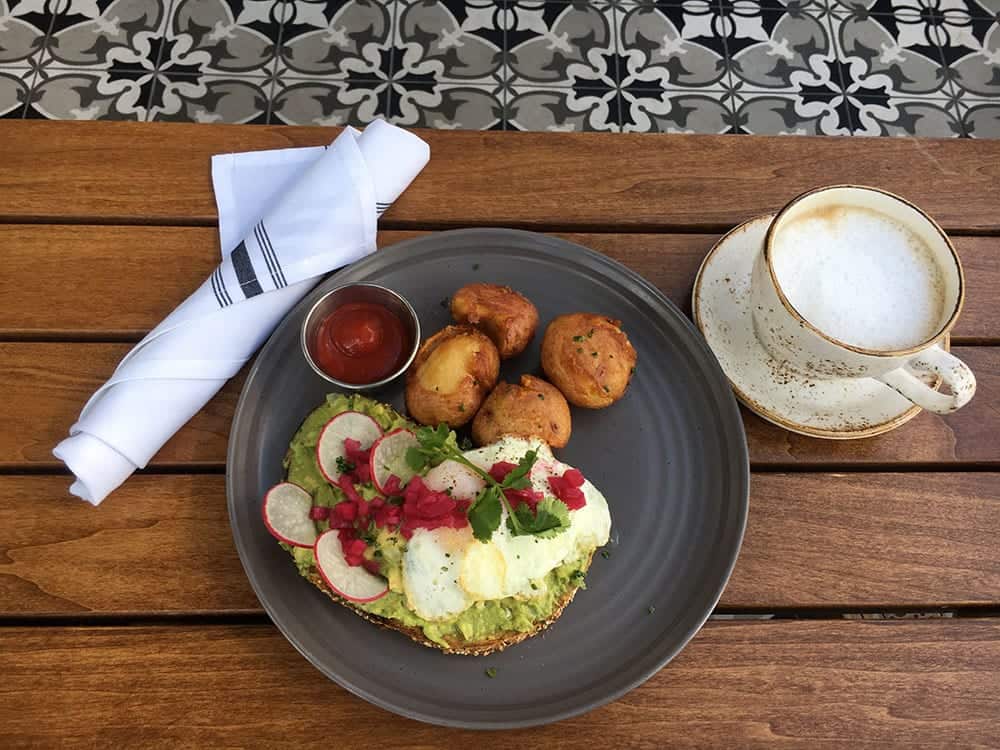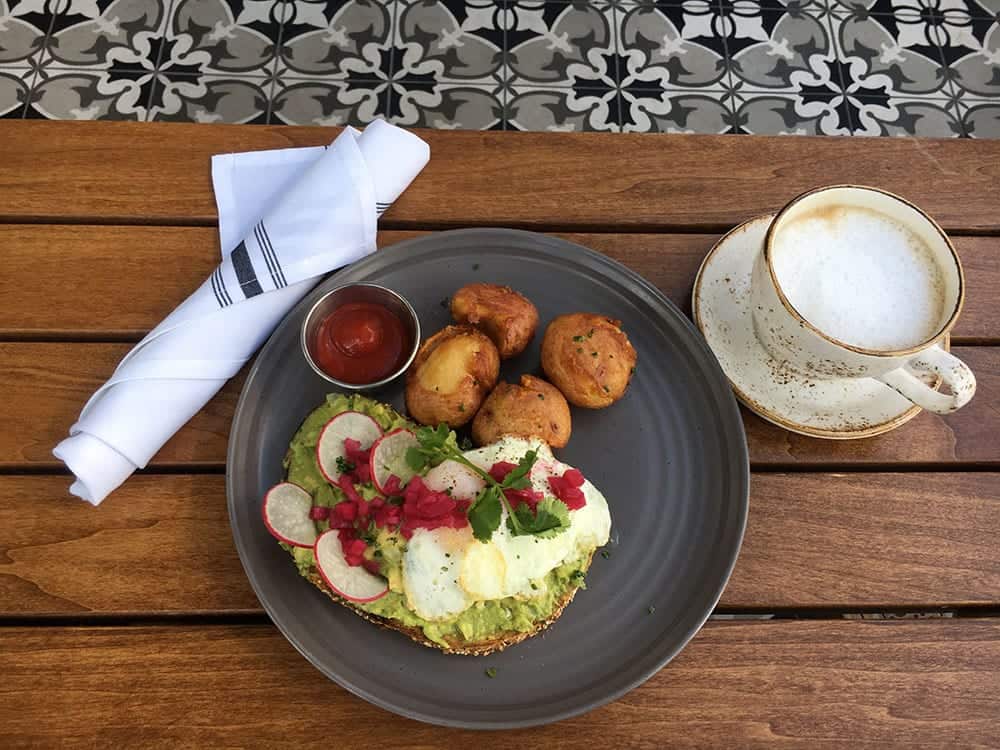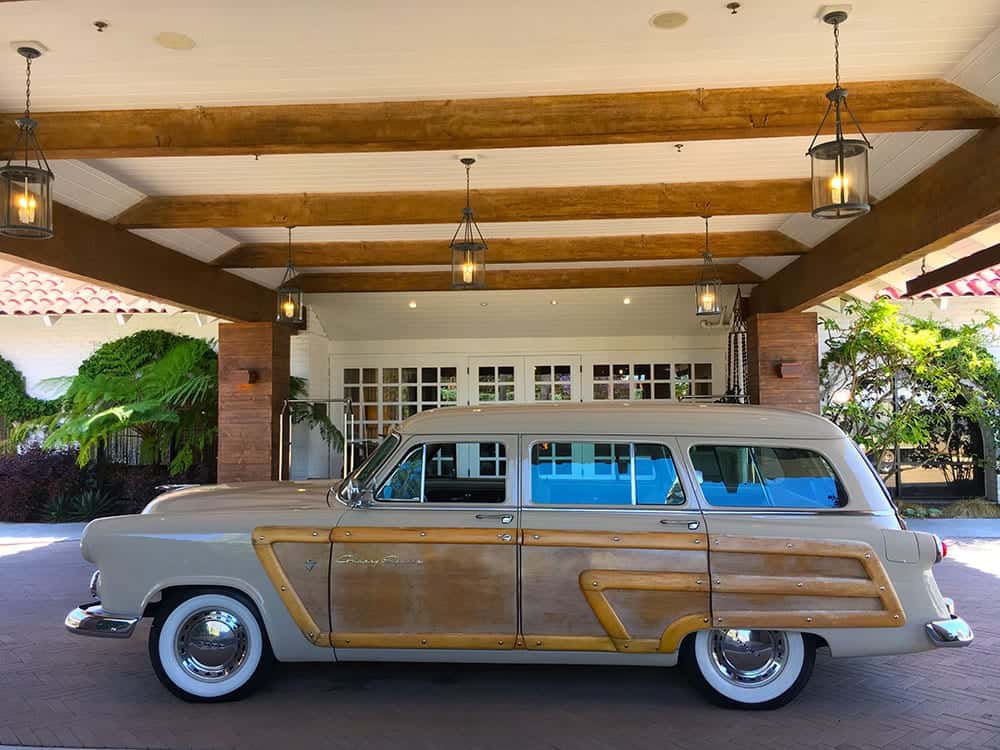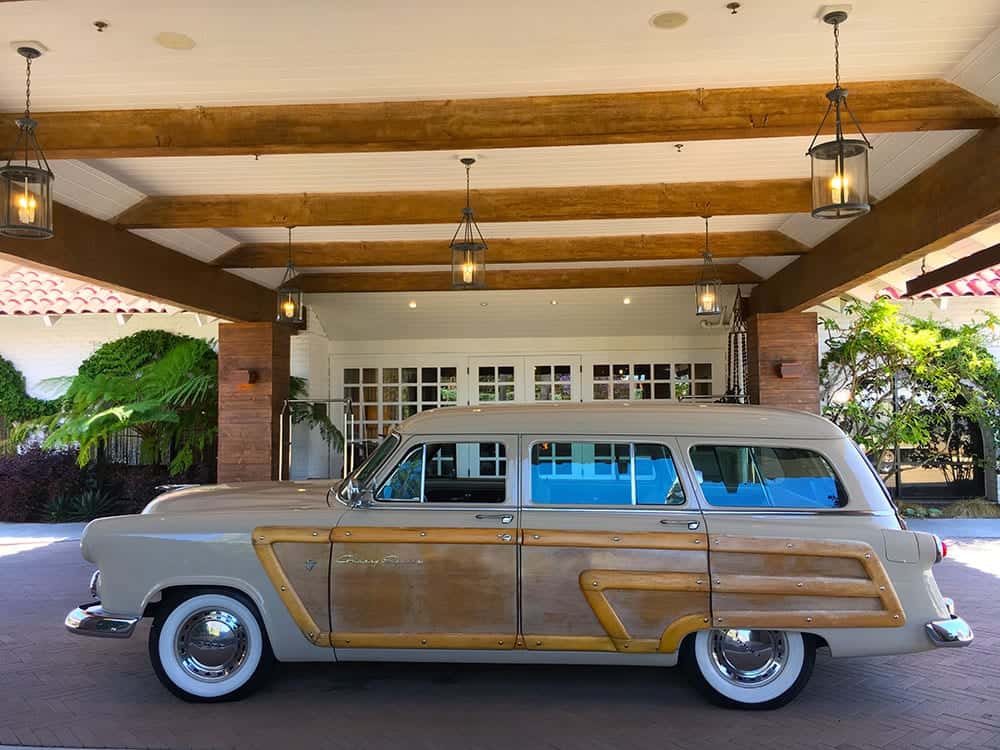 Read more: the best things to do in Santa Barbara, whether you're here for a weekend or two weeks!
If you want to find out more things to do in Santa Barbara California, click here on the Visit Santa Barbara website for everything you need to know.
And if you're planning a Pacific Coast Highway road trip you might like my hugely popular and helpful 5-day itinerary from LA to San Francisco (with two of those days spent here in Santa Barbara).