I've spent the last week in Wellington and have been hunting for the best things to tell you about that you won't find in the guide books.
If you've been here before you'll have visited Te Papa Museum, ridden the Wellington Cable Car, visited Wellington Zoo and Zealandia, shopped along Cuba Street and Lambton Quay, eaten out and maybe taken a tour of Parliament.
So this post is for those of us who are looking for something a bit different. Some hidden gems and off-the-beaten-track things to do in Wellington if you're kicking around here for a few days.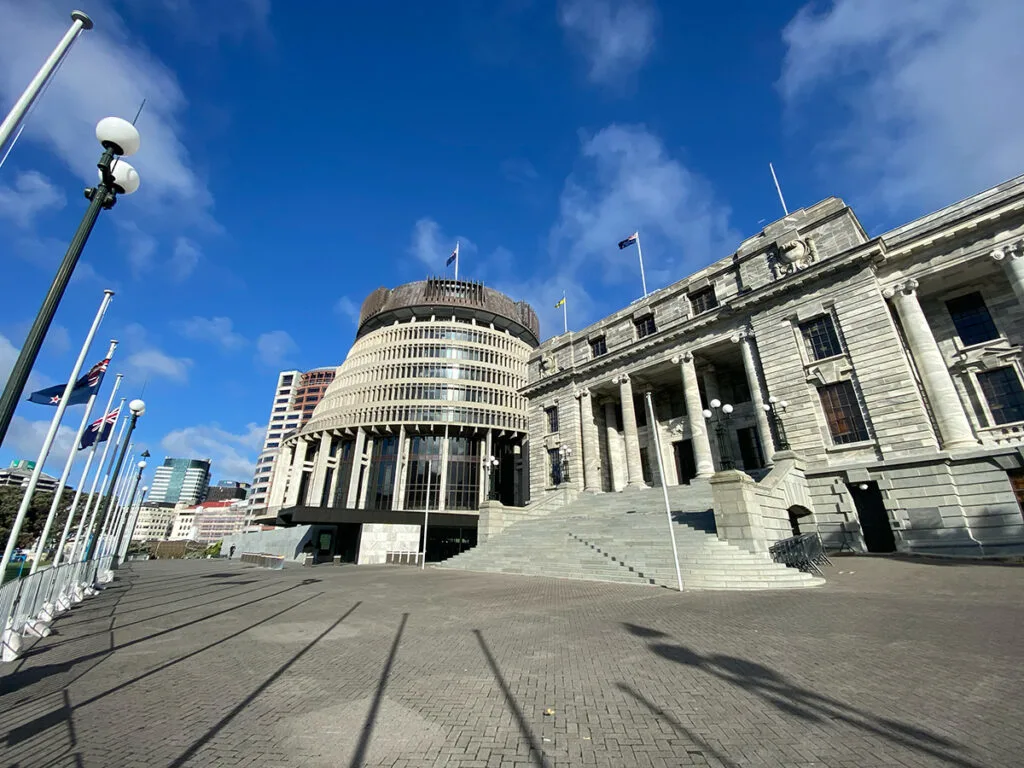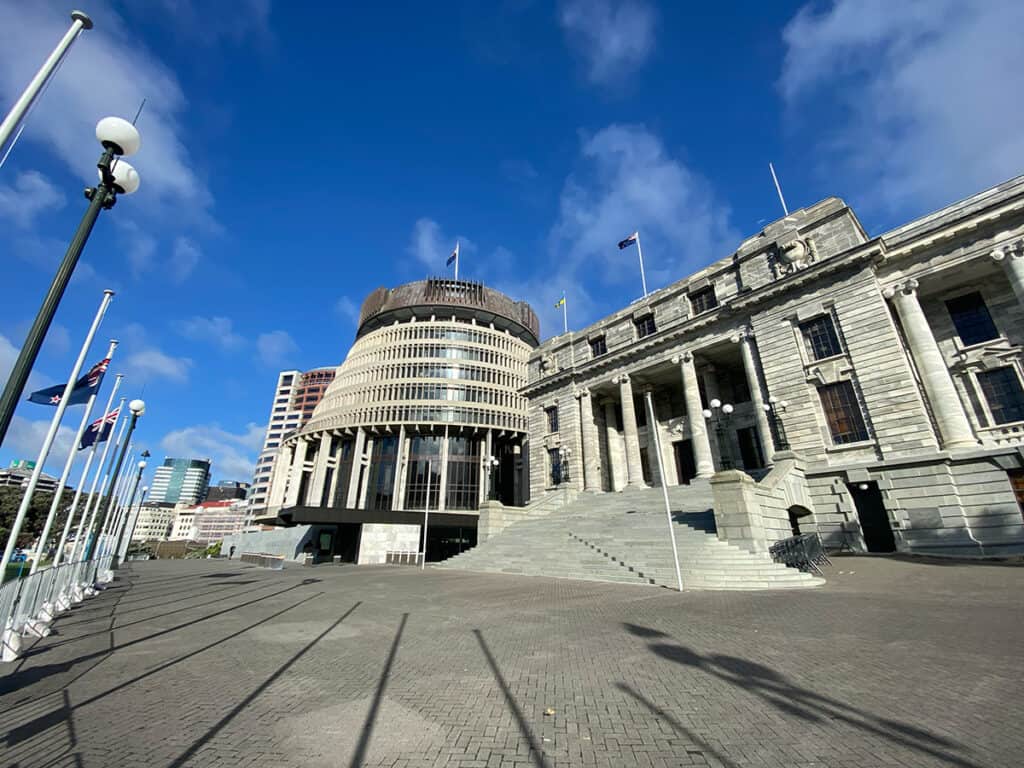 Wellington is a great place for a weekend away. The city centre is so easy to get around on foot and the waterfront is so accessible and walkable/scooterable. You can walk the two kms from boho Cuba Street to the Beehive easily and see how the city changes – particularly in the conversations you'll overhear!
And further away, there are no motorways running through the suburbs. You can't beat Wellington on a good day, so they say. But the sign below shows that city is better known as Windy Wellington and I experienced both in a week!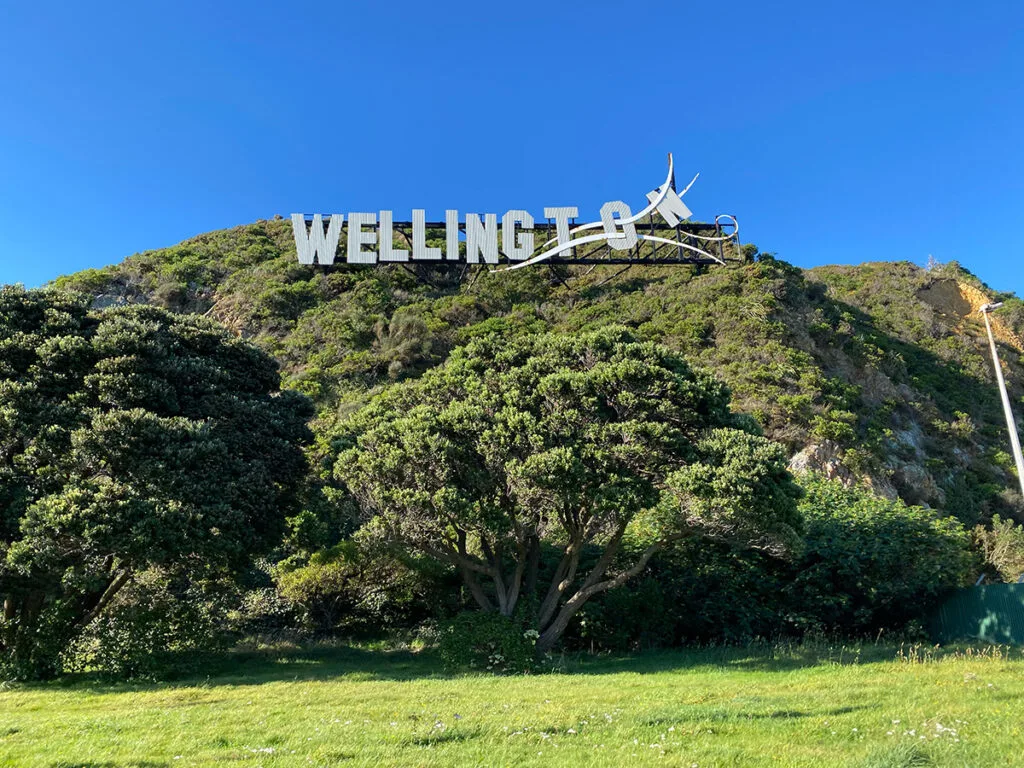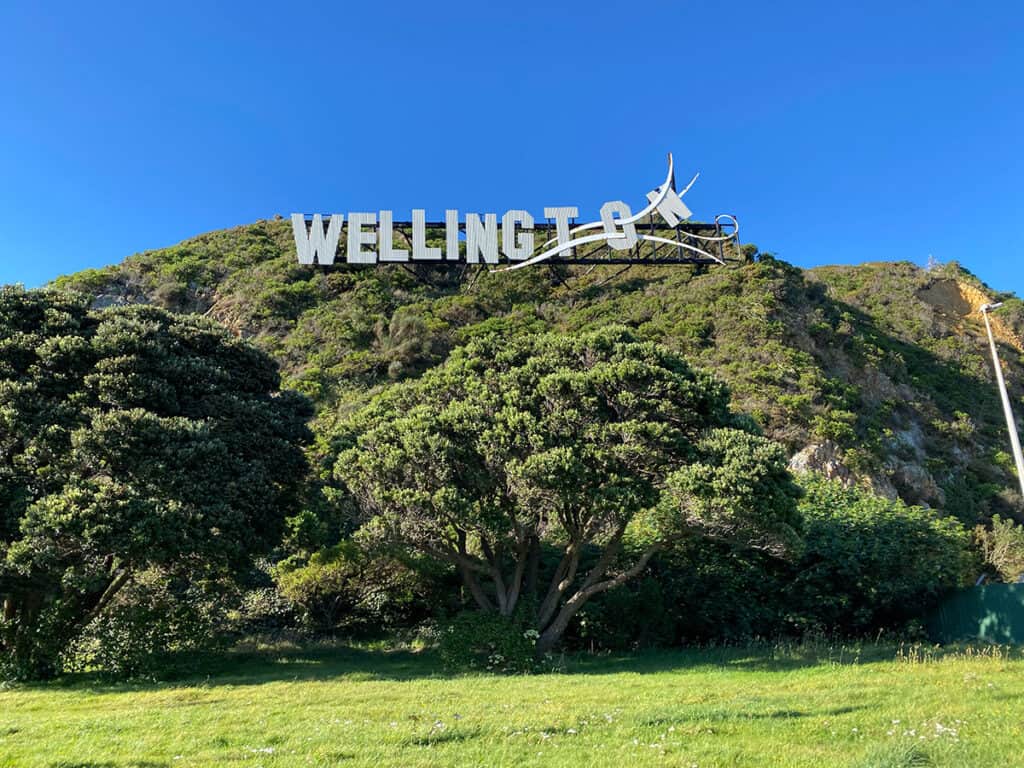 But here are some things to do in Wellington that you may not know about:
Have high tea at QT
The QT Hotel is directly opposite Te Papa. The formerly Museum Hotel is filled with art work on the walls and sculptures and statues standing in the lobby. It's worth popping in just for a look in the lobby, let alone for high tea!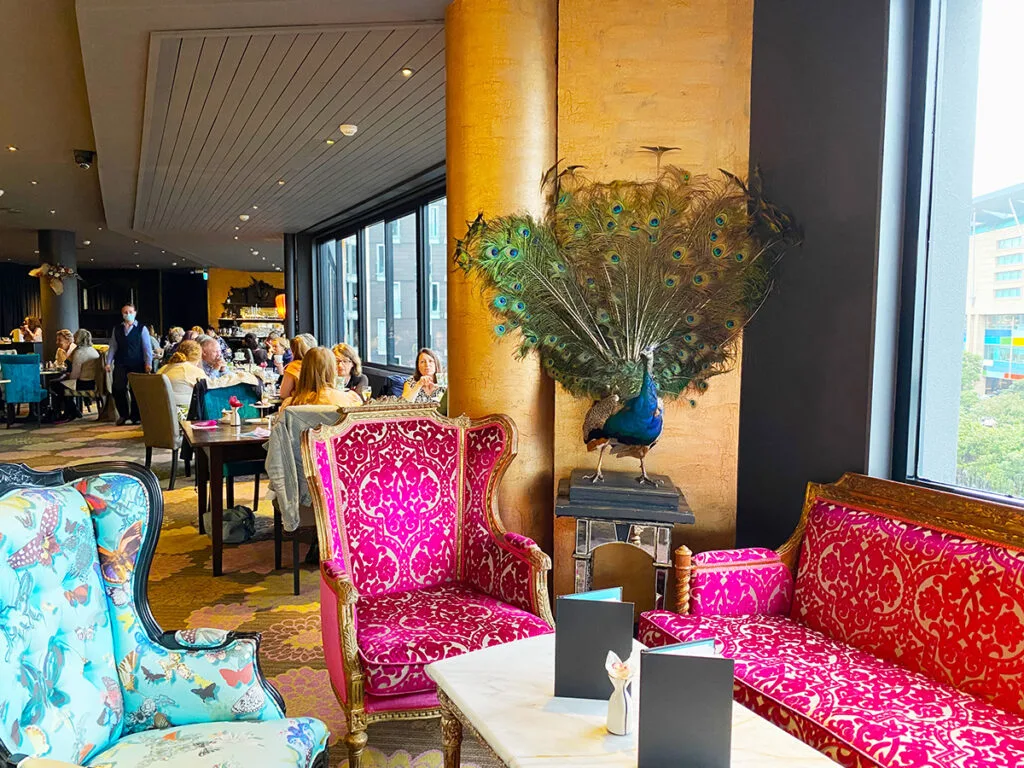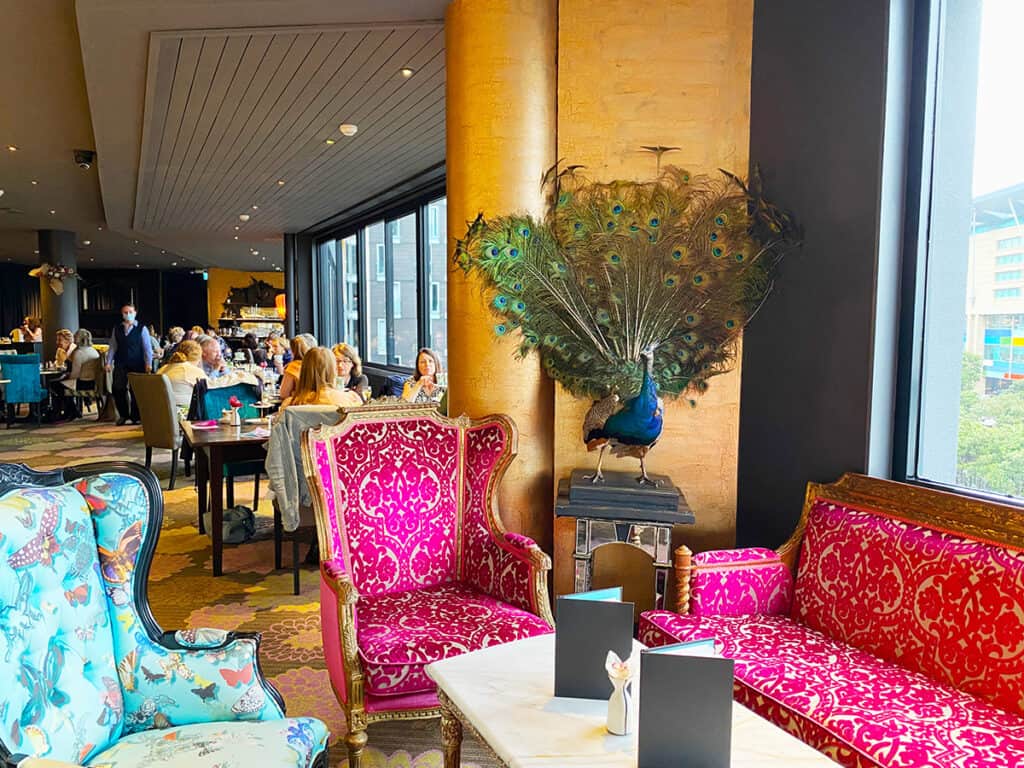 On Saturdays and Sundays you can book a decadent high tea at Hippopotamus, with or without bubbles or cocktails. Three tiers of savouries (including a very tasty plant based sausage roll), sandwiches and sweets are delivered along with piping refills of your choice of tea. If you're a scone and clotted cream kind of girl, sadly they don't serve that.
But it's the décor that will wow you first as you step into Hippopotamus and feast your eyes on the girly pinks and reds of the high back chairs and the view across to Te Papa and out to the harbour.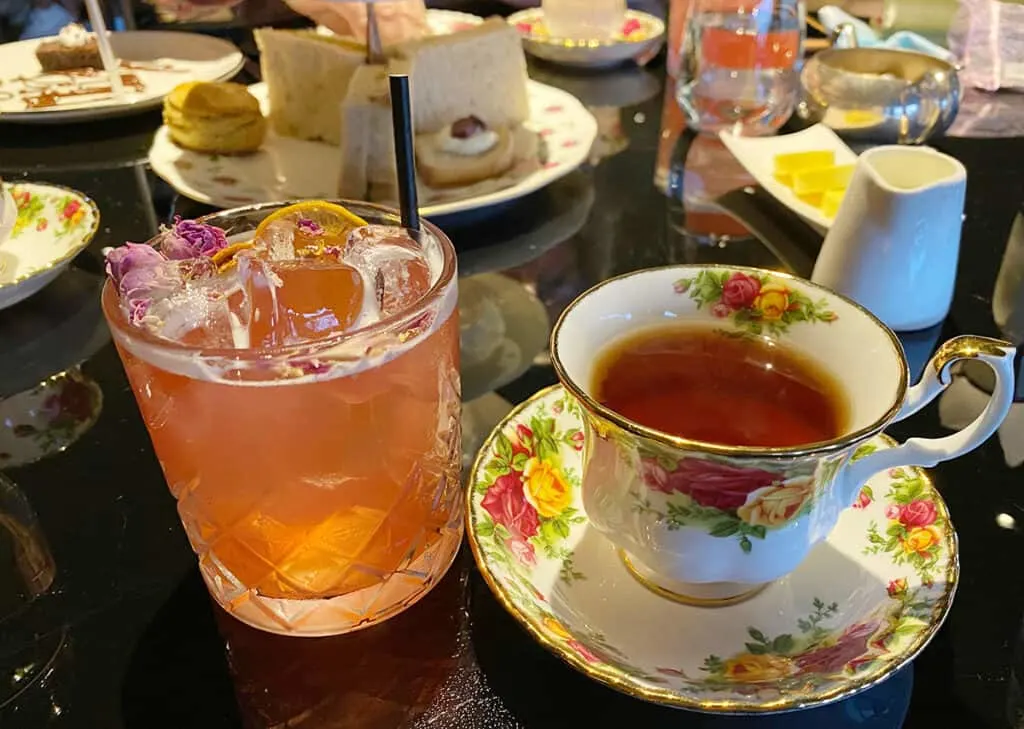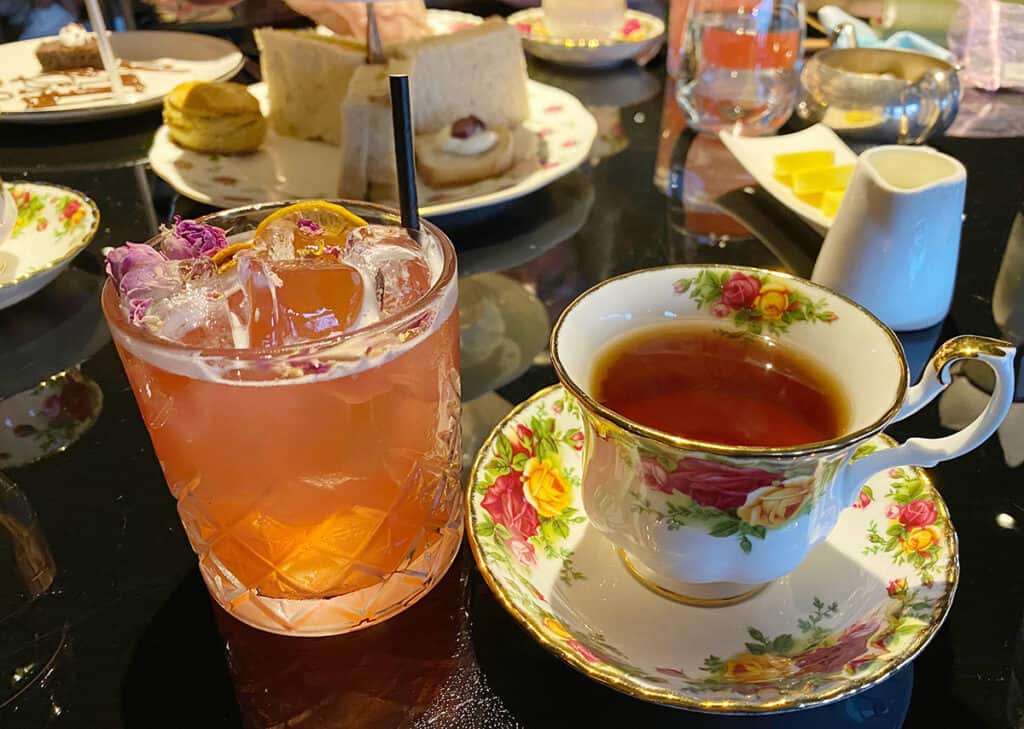 We had started off the week with a couple of nights here to celebrate a significant birthday for our cousin Kate: my sister Pip, me and Kate on a girls weekend staying at QT Wellington, in two adjoining rooms.
I will be writing a fun weekend post soon, but in the meantime you can check out their rates on Booking.com here if you want to come stay in the one of the best places in the city!
Rent an e-scooter
I finally summoned up the courage and downloaded one of the e-scooter apps. You see scooters standing all over the city and we decided we'd try one.
Kate and I (Pip had gone home by this time), with our shopping and feet that couldn't be bothered walking along the waterfront whizzed off on two wheels.
The app was easy to download and within minutes I was tentatively standing on it and accelerating with my thumb on the lever. It took all of two minutes to get my confidence, doing a couple of slow circles on the flat open space in front of One Red Dog, then off we set.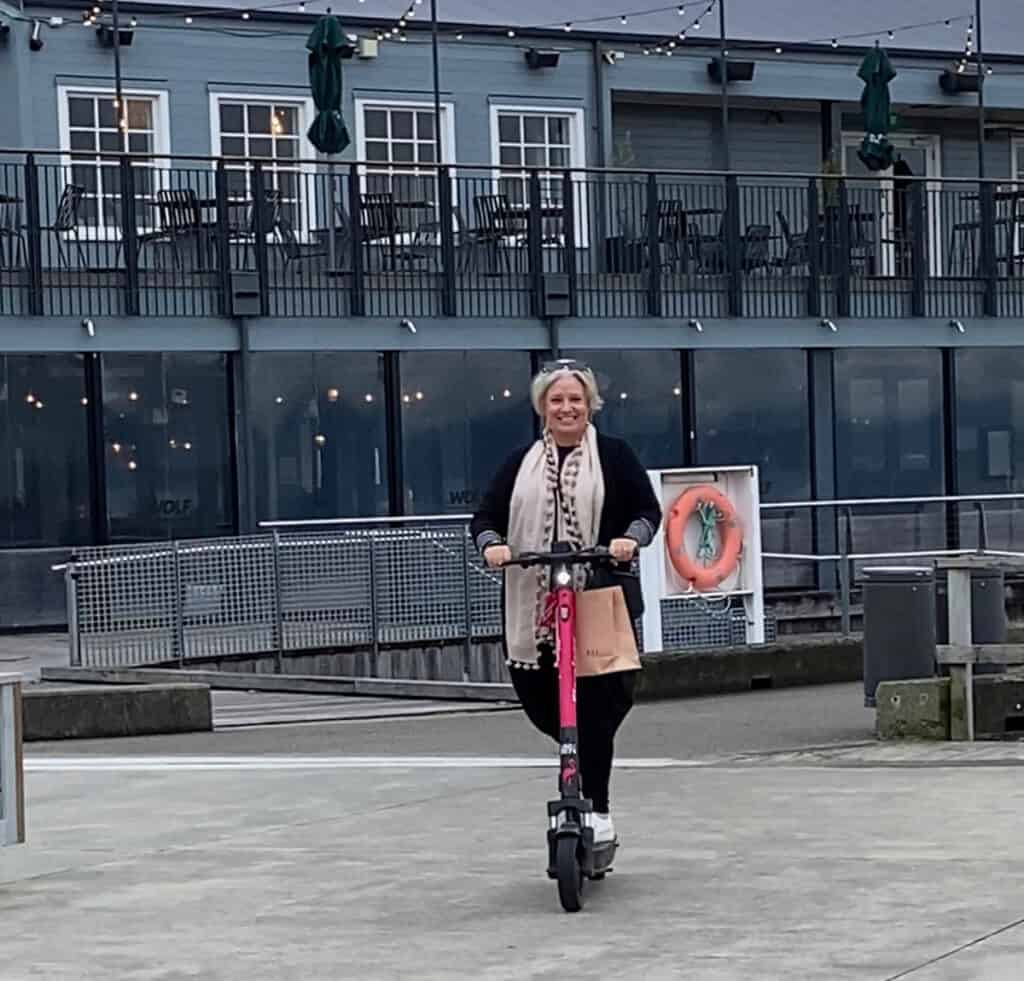 We stopped at the statue of the man about to jump off the wharf, then at the Wellington sign for the obligatory photo op, then over the little bridge towards Te Papa.
Warning: the bridge is made of wooden slats covered with anti-slip and the juddering nearly made my brain implode. Kate thought her uterus might fall out. But in the end we were just fine and braced for it when looping back.
Get a photo on the Well_ngton sign
The new Wellington sign was installed in early 2022 and is temporarily here on the waterfront. The letter i is missing for a reason. You are the "I" who needs to put yourself "in Wellington" and get a photo. Hashtag #inwellington.
The intention is for it to be moved at some stage, possibly to other photogenic locations or events.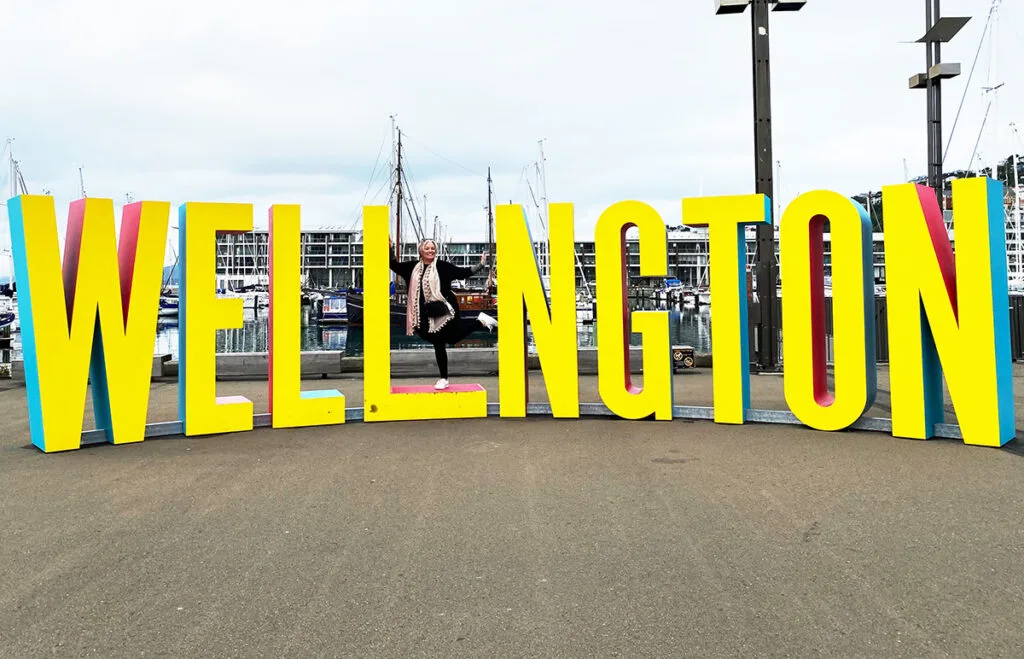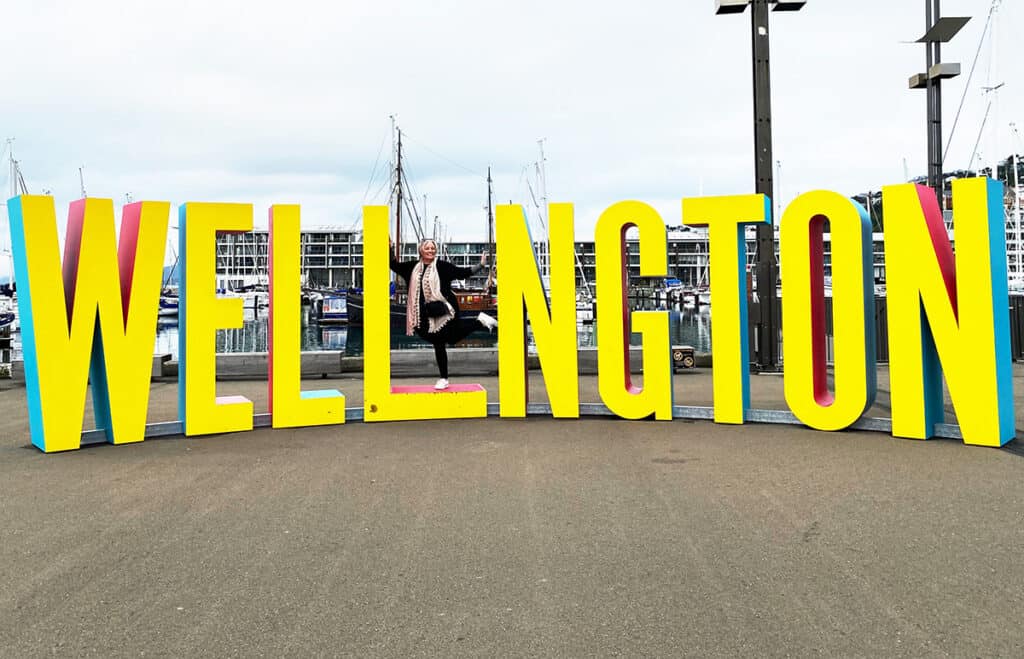 Drive round the peninsula
If you have a car, get it out of the valet parking for a few hours and go for a scenic drive and see some of the most beautiful places and beaches within cooee of the city.
Start by heading towards Lyall Bay and you'll see all the houses jumbling down the hillsides as you make your way to the Spruce Goose Cafe.
This is where Kate and her medical flying crew hang out when they come here to pick up or drop off patients for Wellington Hospital. It's a great place for plane spotters and made my day!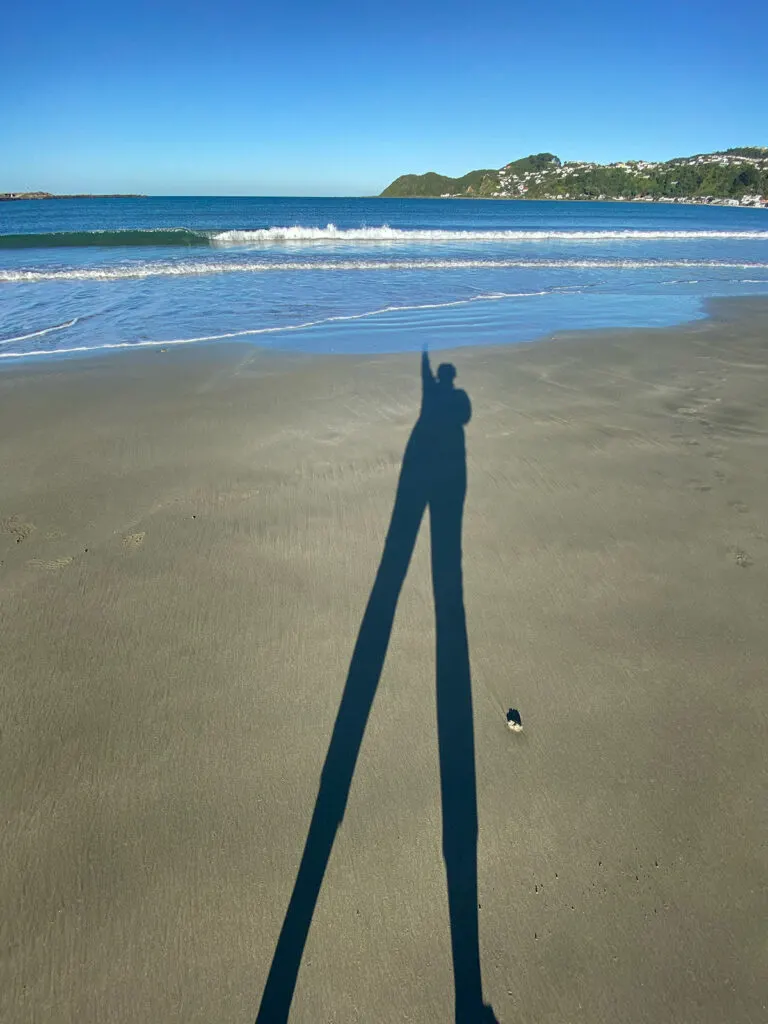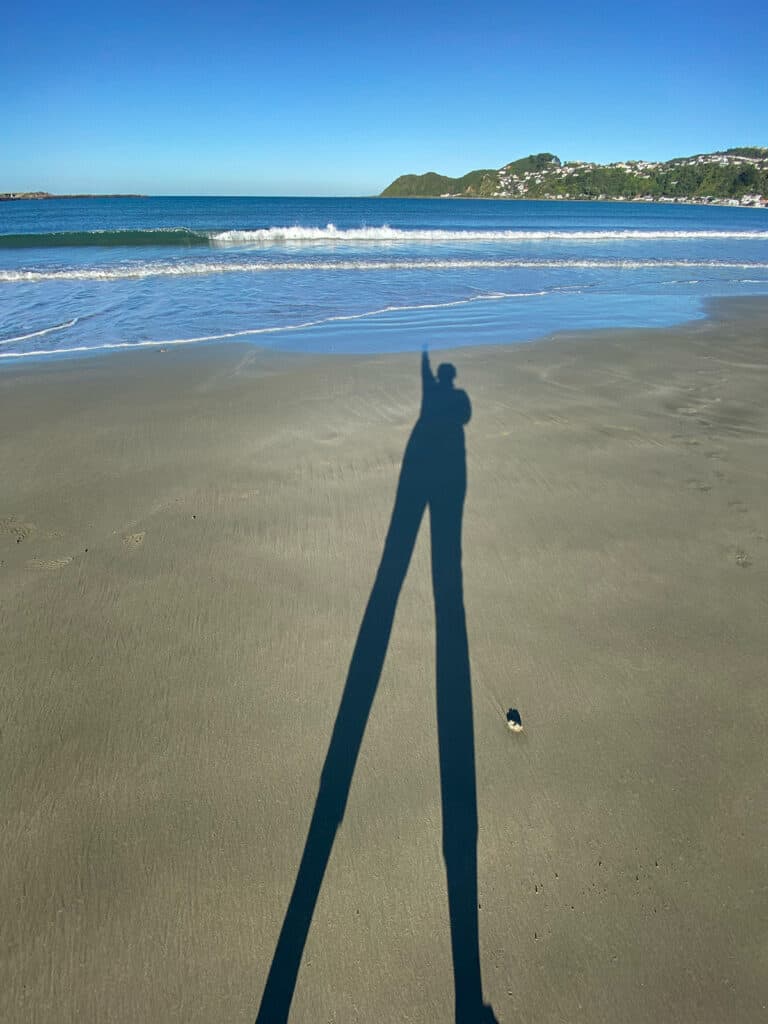 From here, if it's a clear day, you'll be able to see the top of the South Island across Cook Strait, as you drive around the coastal road past all the little bays and beachfront houses which likely won't get insurance soon!
You can see the sand across the road in driveways in places where the buildings sit flat with the beach.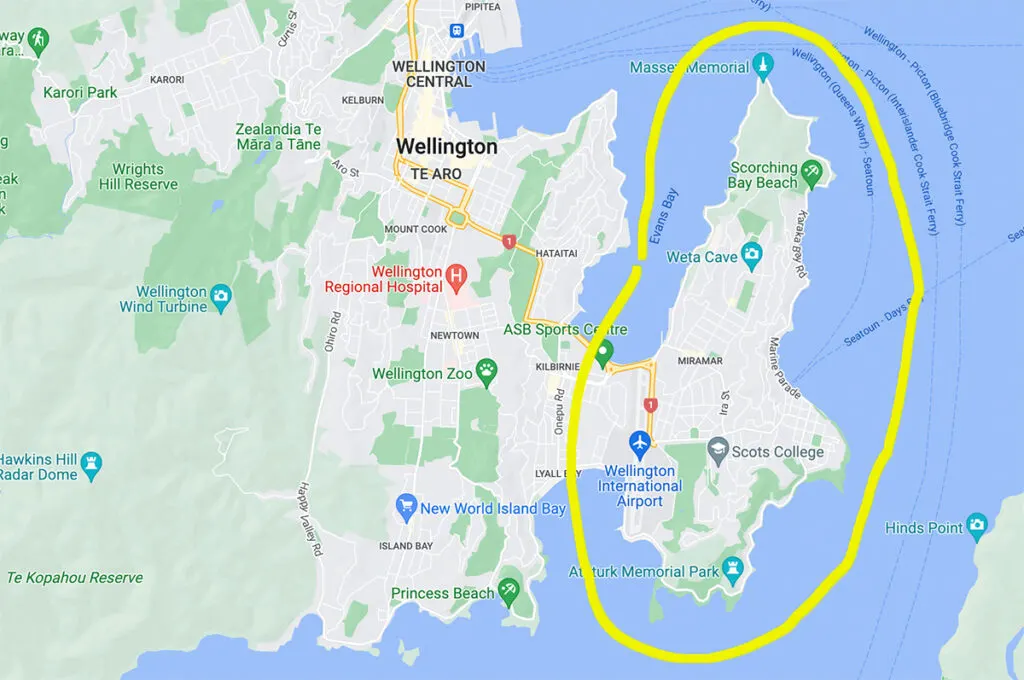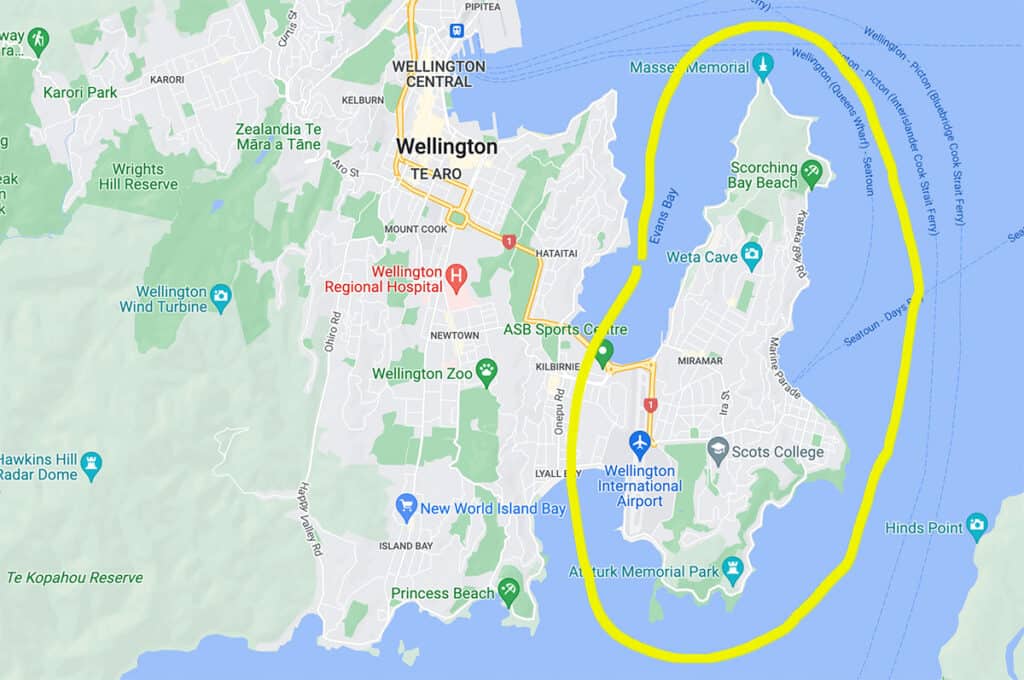 Miramar is cute little town in the middle, and on a lovely day you could easily pack your beach umbrella and a book and set up at any number of these beaches for an afternoon. Wellington on a sunny day is fabulous!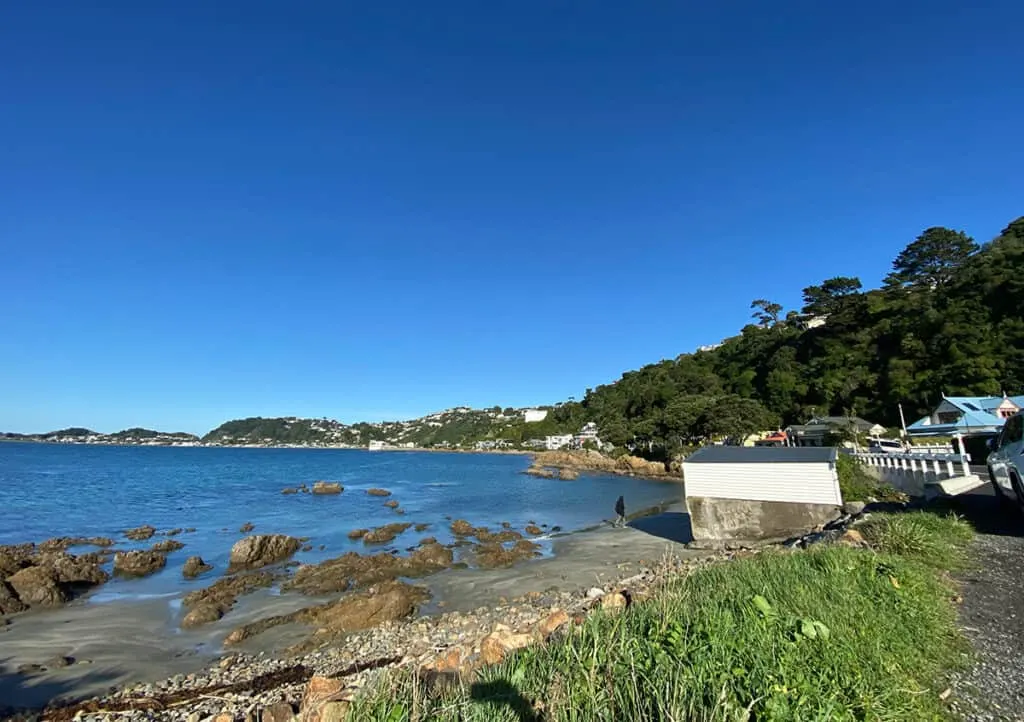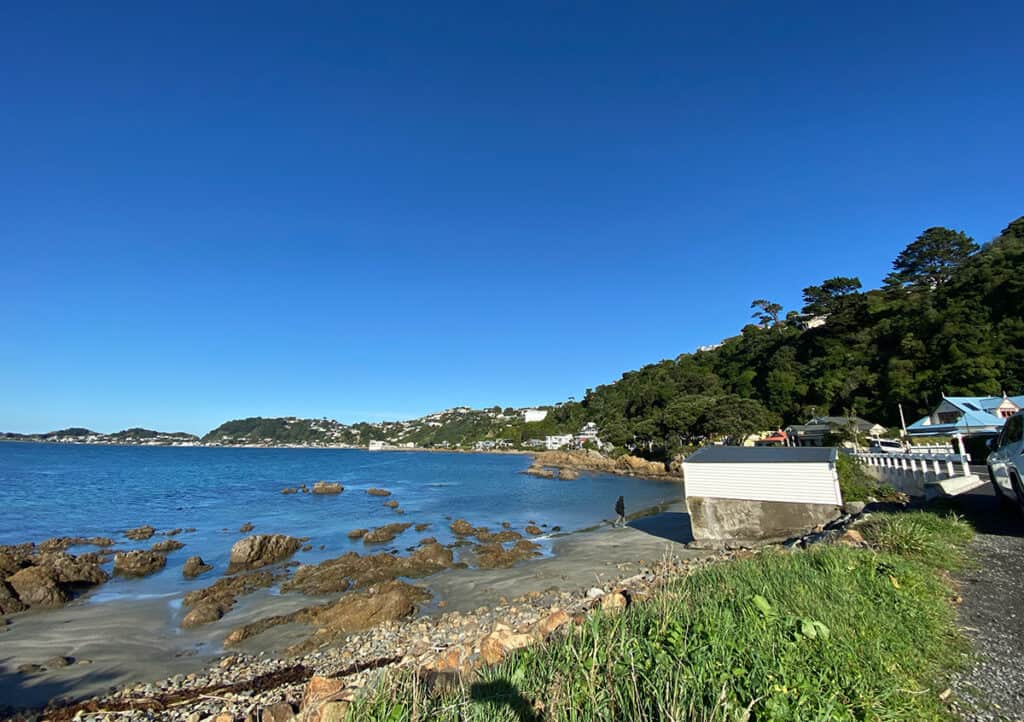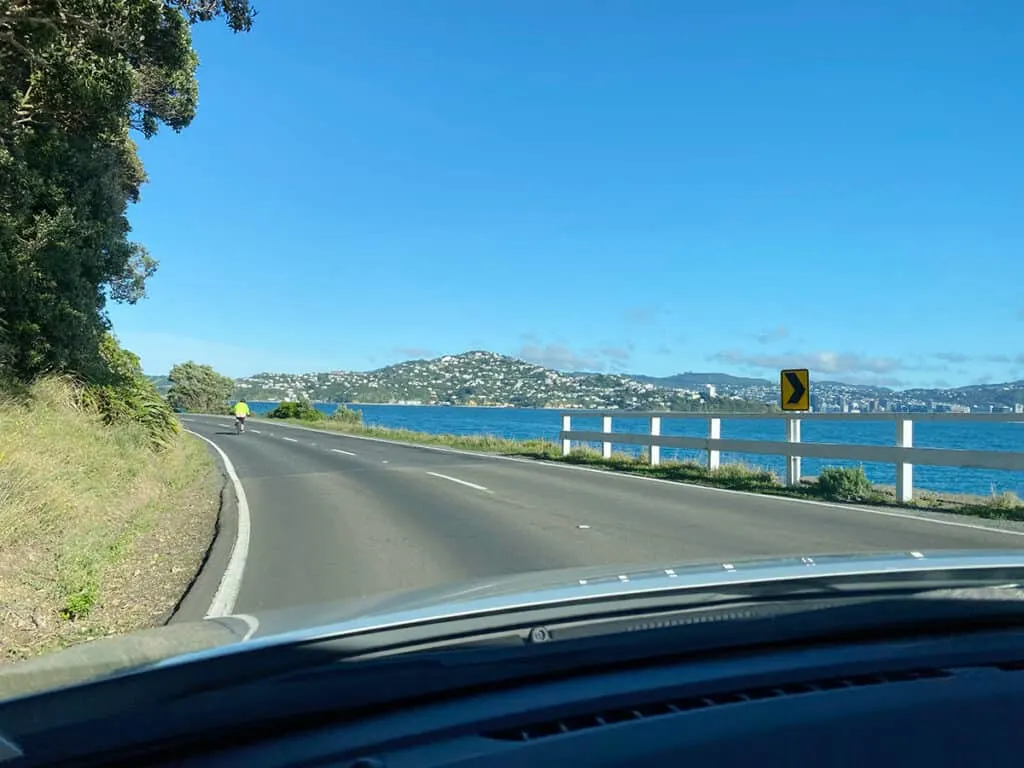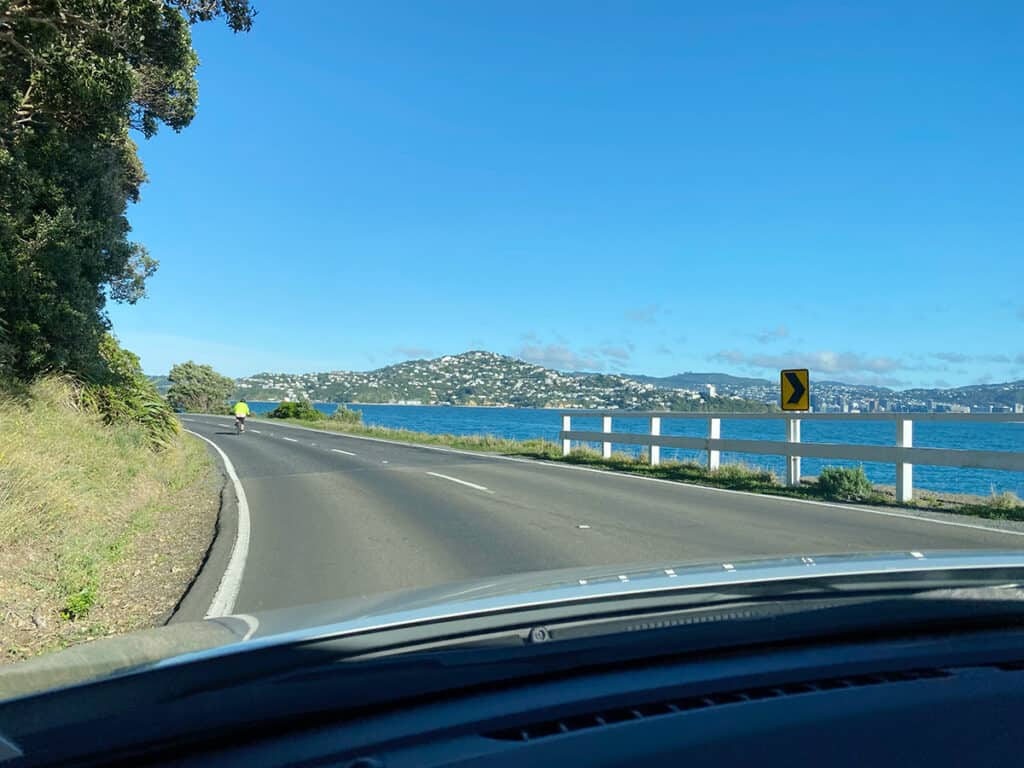 Go plane spotting
If you're looking for free things to do, this is it! I didn't realise quite how excited landing and taking off planes made me until Kate took me to Spruce Goose, a cafe on the end of Wellington Airport runway.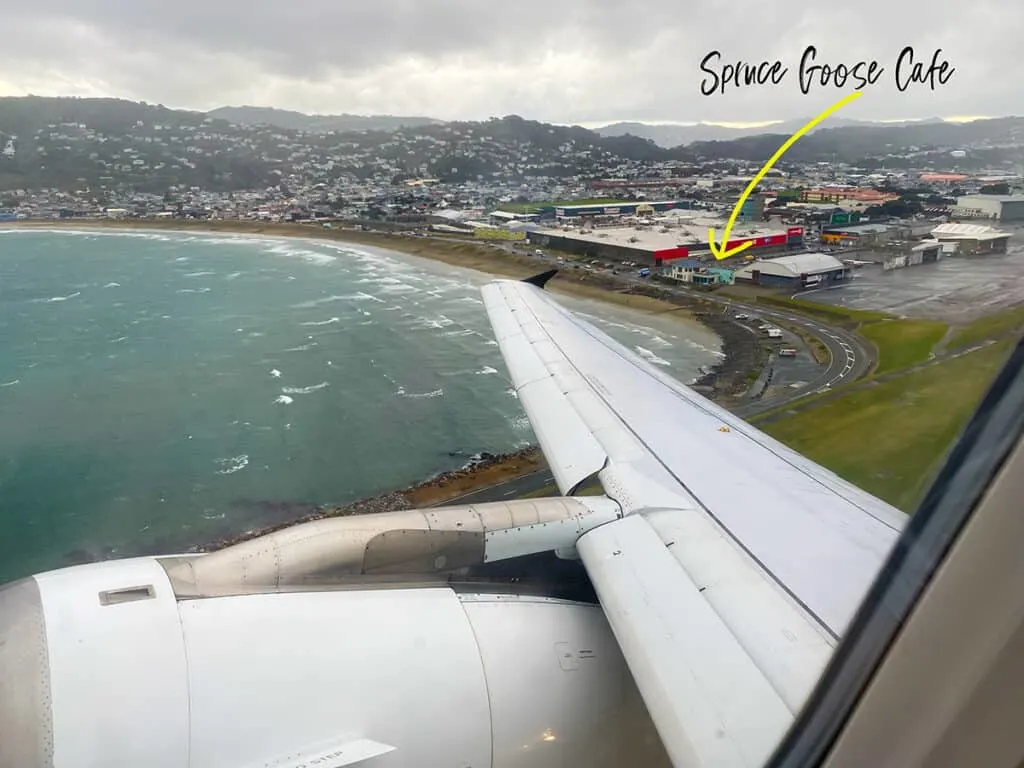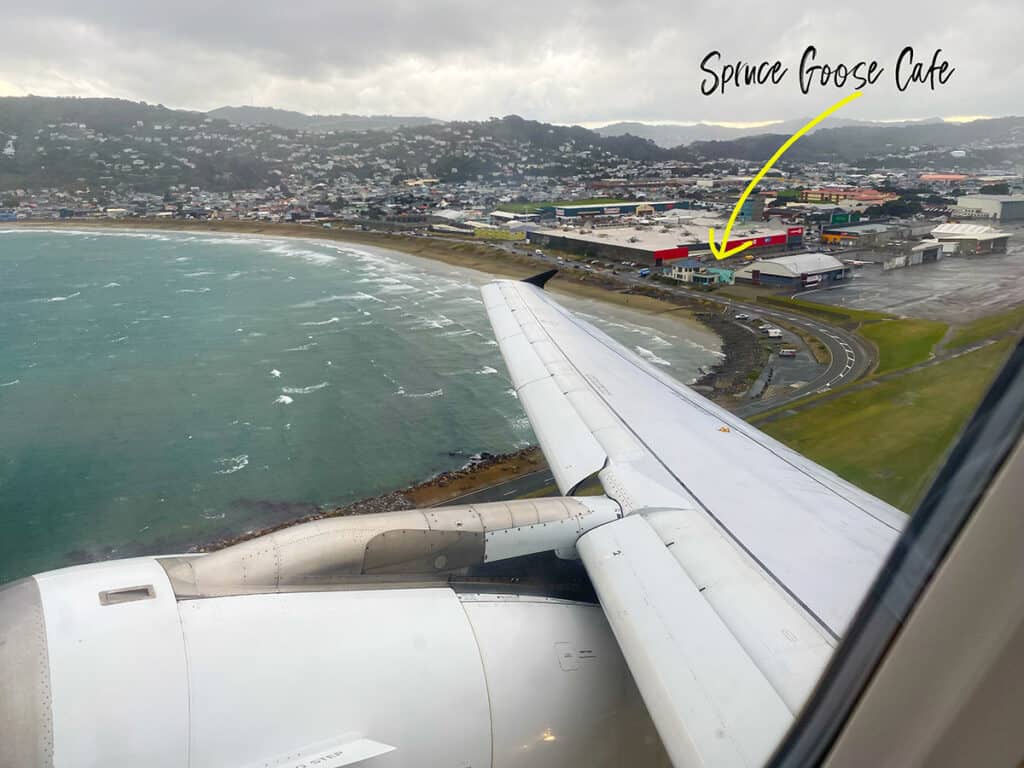 It's actually overlooking the beach at Lyall Bay and despite these lean traveling times, planes were coming and going at least every 15 minutes.
I met a young dad with his toddler in a pushchair, the little girl in earmuffs, to watch a military helicopter get ready to take off for diving exercises. This is their daily ritual and he told me there's Facebook groups for plane spotters to know exactly when such excitement will occur. I've since found the private group: Facebook.com/WellingtonAirportSpotters if you want to join!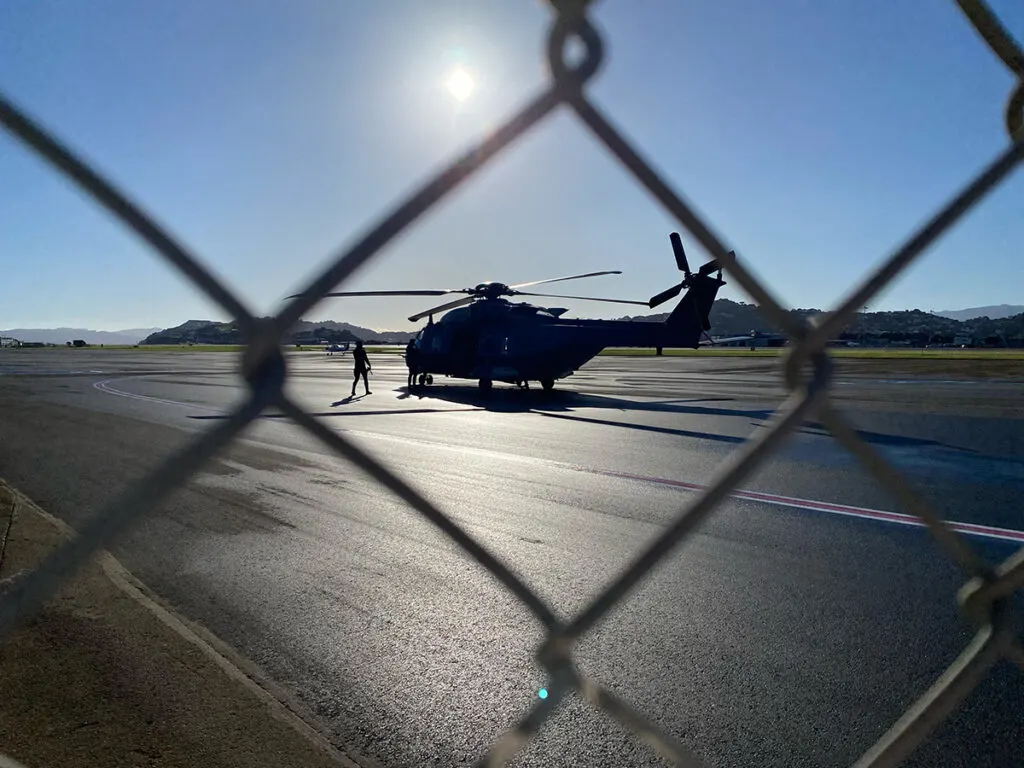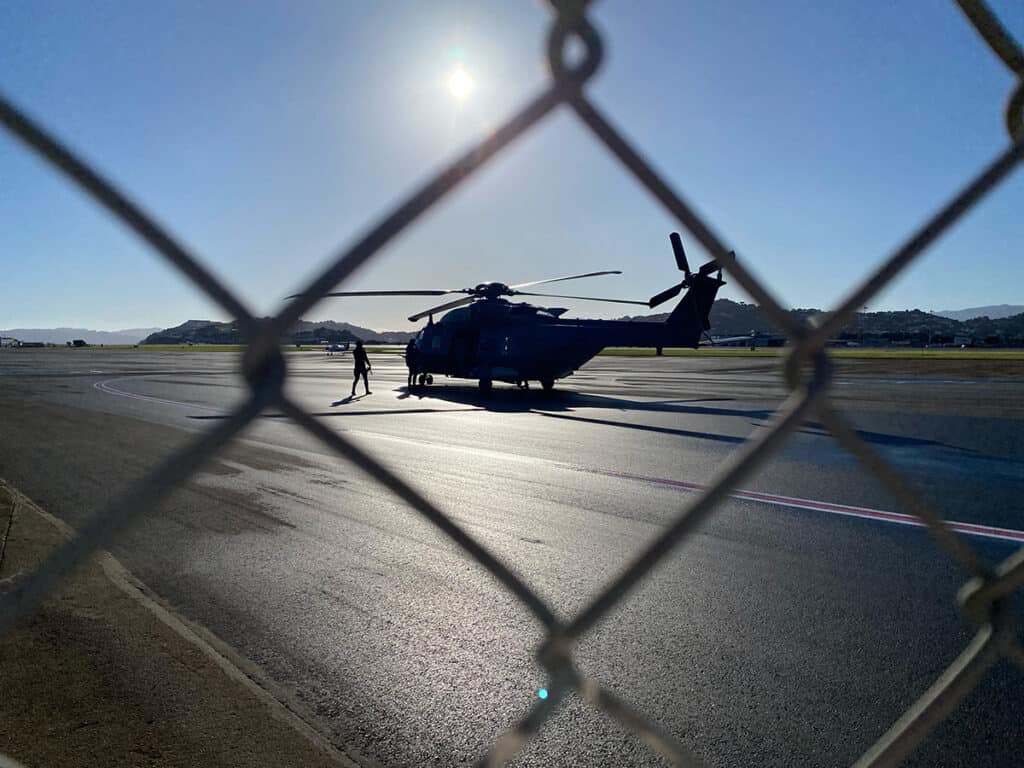 Get a massage
By now Kate had gone so I Googled "massage near me" and up popped a few locations close to where I was staying at the Ibis. I chose Thai Wellness. The website was impressive and nothing like the actual rooms, however with over 80 five-star reviews I wasn't disappointed and if I lived here I'd go regularly.
Apinya Kelly was my Thai masseuse. This is her business on the third floor of a bulding on Featherston Street. She works alone and business is quiet or suddenly everyone wants an appointment at the same time.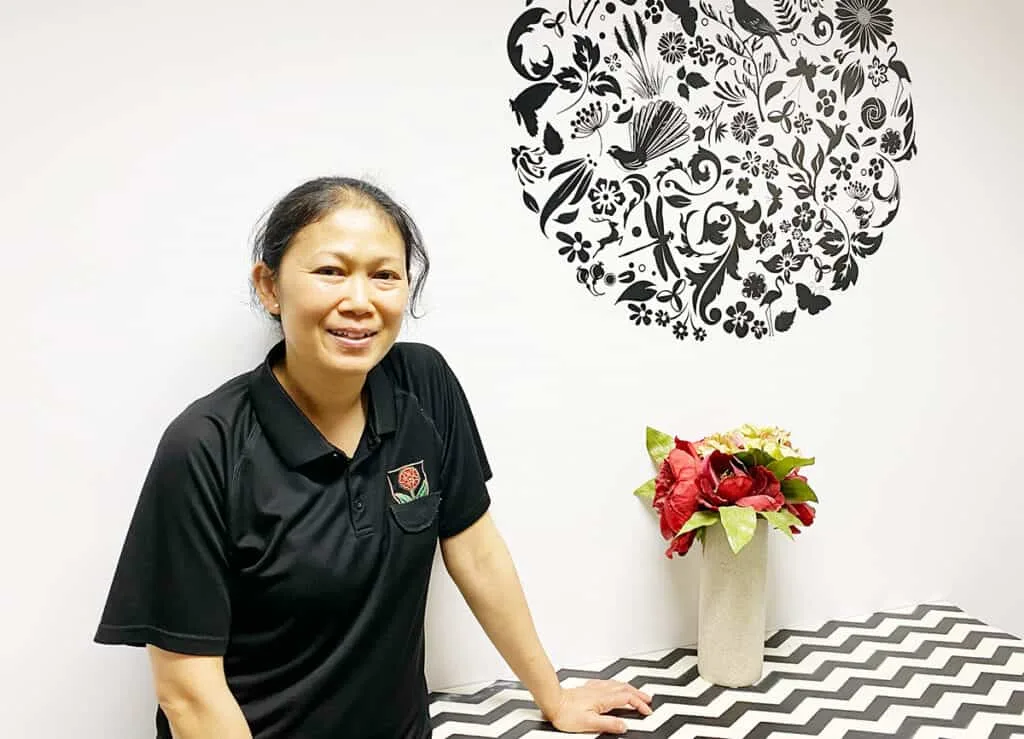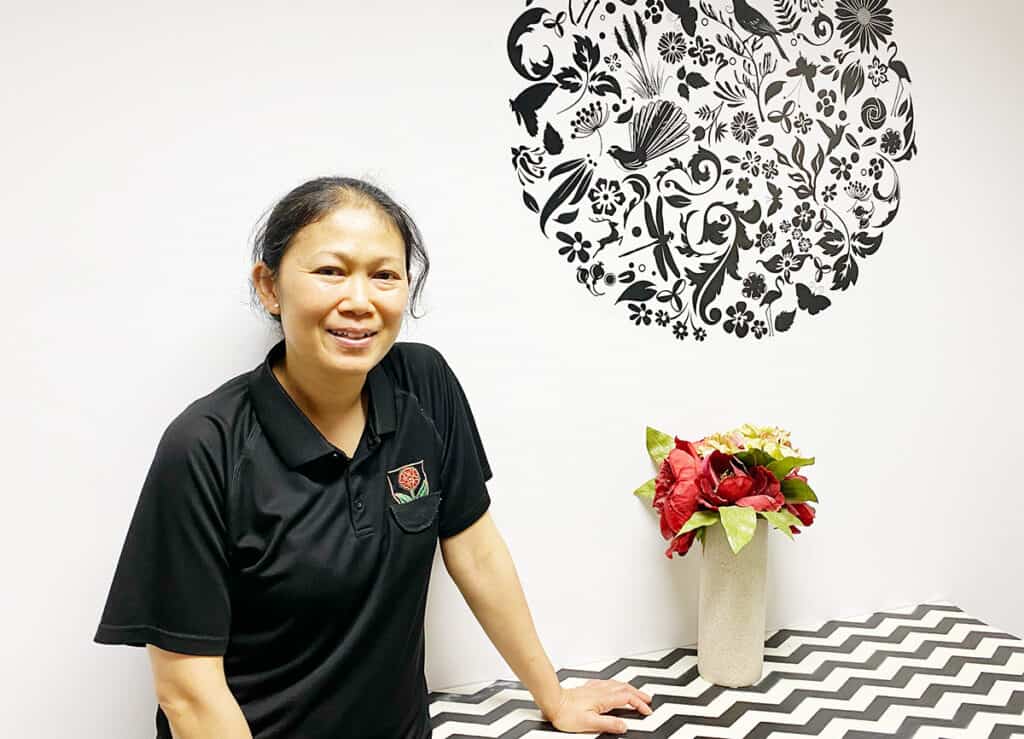 If there was a camera on the wall, I think it would have looked like Cirque du Soleil. Not my physical prowess, you understand, but hers.
Lying on my tummy she lifted one foot off the floor and pushed it into my shoulder, then next minute she was up on top standing of my lardy legs and I hoped she wouldn't fall off. Then she was stretching my calf with one foot while digging her knuckles into my shoulders.
She certainly tackled my tight muscles and the hour-long treatment was tailored to what she discerned I needed. It was great! 60 minutes including oil for $90 was a good price I thought.
In Auckland, I've discovered a beauty therapy training school where massages are super cheap and sometimes free!
Visit City Gallery
Another free thing to do in Wellington. I've walked past this impressive looking building many times over the years but never popped in. So as I had a couple of hours to kill before my flight home – and the shoe shop I was actually heading to had a sign saying she'd not be back until 10.30, I came here.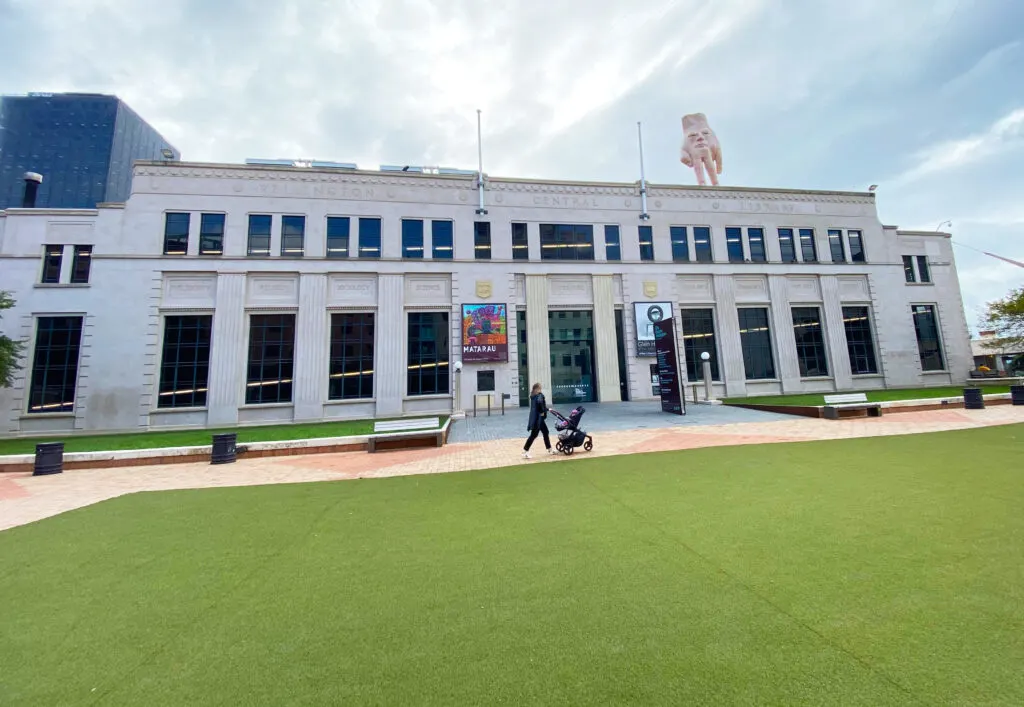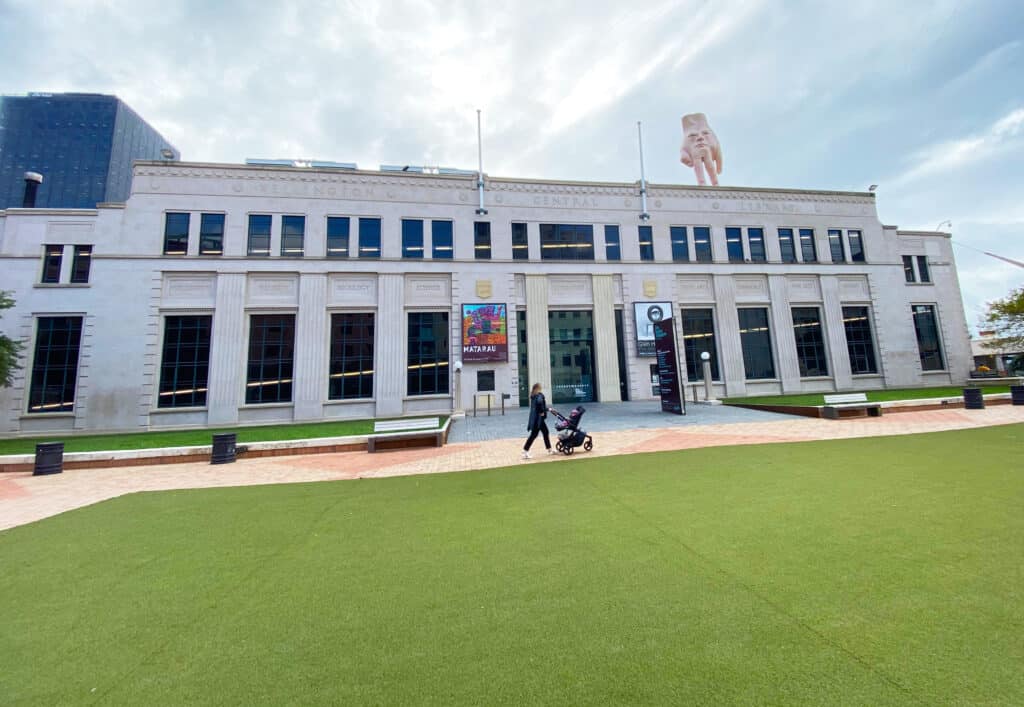 Attached to it (with another entrance around the back) is Nikau Cafe where I came to wait until the art gallery opened at 10. And then I saw the donuts. Oh my. Just the right kind of crispy and light fluffy raspberry and cream cheese filling.
Wellington is famous for great coffee, so this was an essential part of this post! I've been averaging 8,000 steps a day all week here so…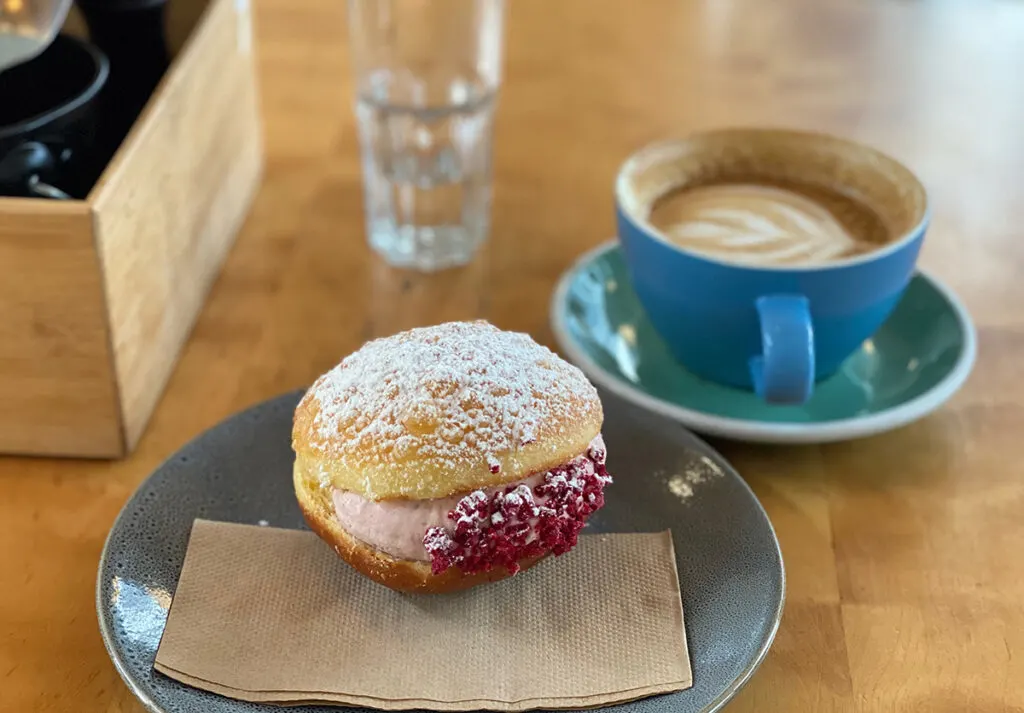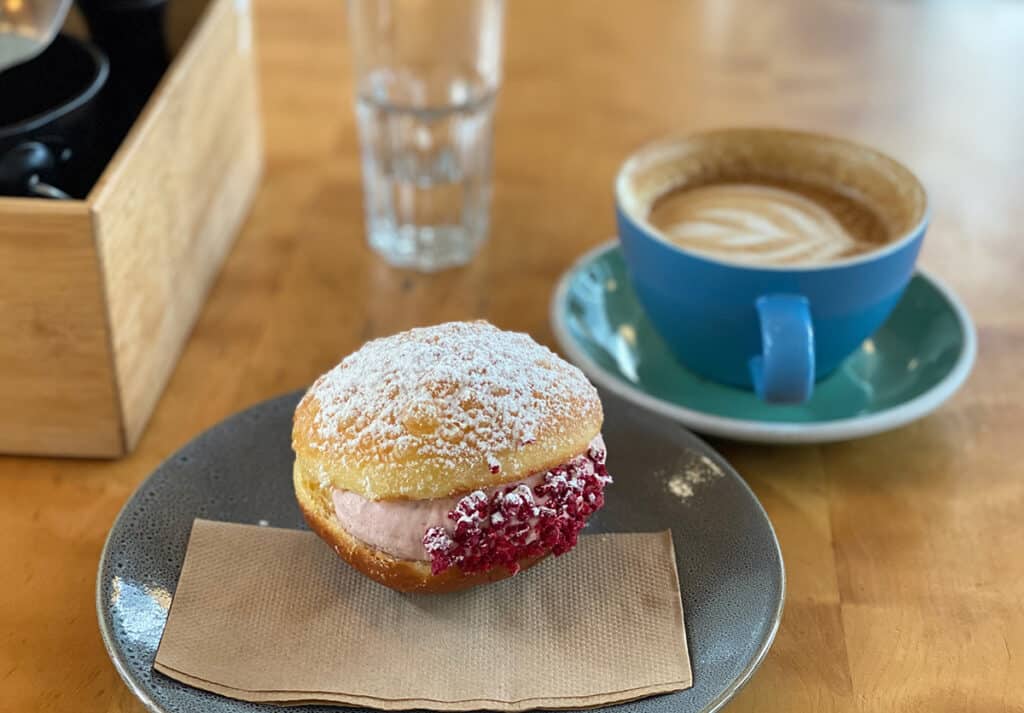 The City Gallery Wellington is the building with the "Thing" fingers on the roof, which is a hint of what you'll find inside. Wacky contemporary art pieces that I truly never understand (like the time I went to the Tate Modern in London), but still, I enjoyed wandering through.
It's not very big so after your donut, you'd only need an hour and by the then the shops will be open.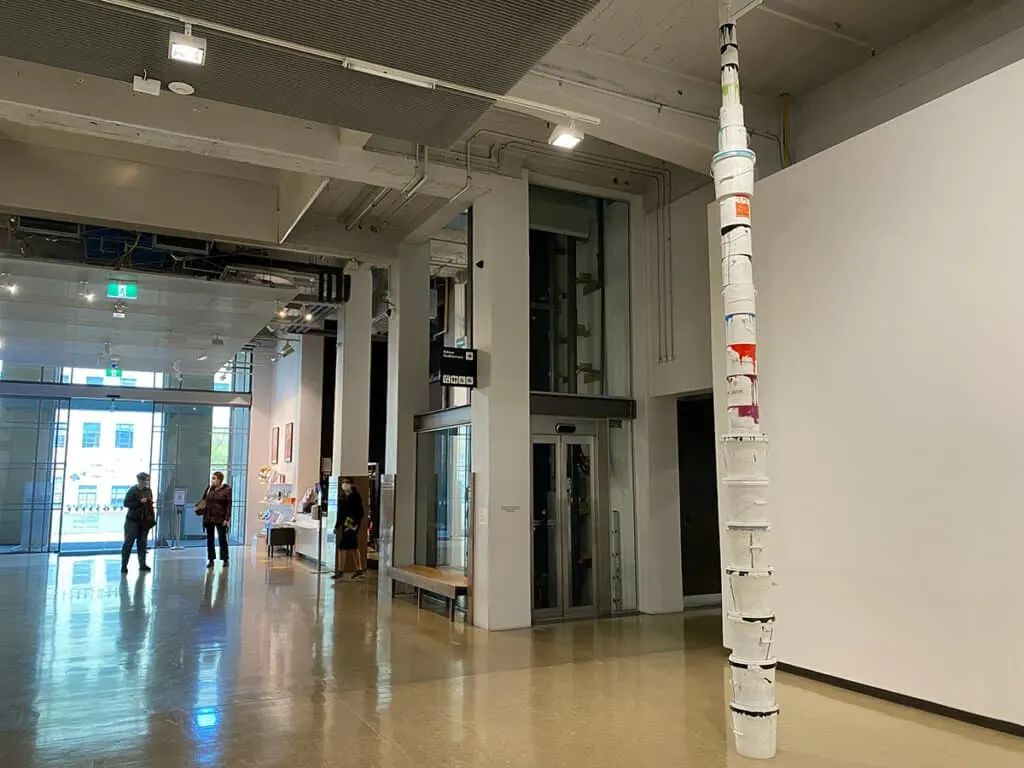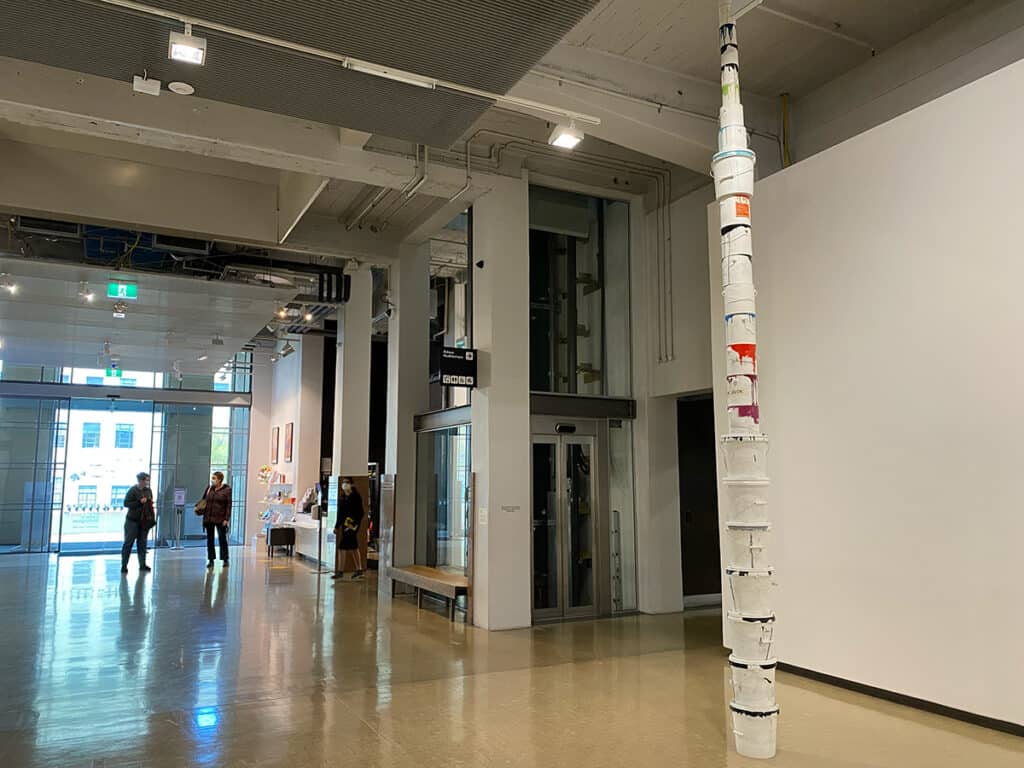 Politician spotting at the Backbencher
From about 12noon the Backbencher Gastro Pub opens its doors, directly across the road from the Beehive on Molesworth Street and from 4pm is heaving with civil suits and politician spotters.
Most famous for the political puppets, based on cartoons by Murray Webb and Jeff Bell, and created by Bryce Curtis that have been ever changing here for 30 years, I had to come and see them for myself.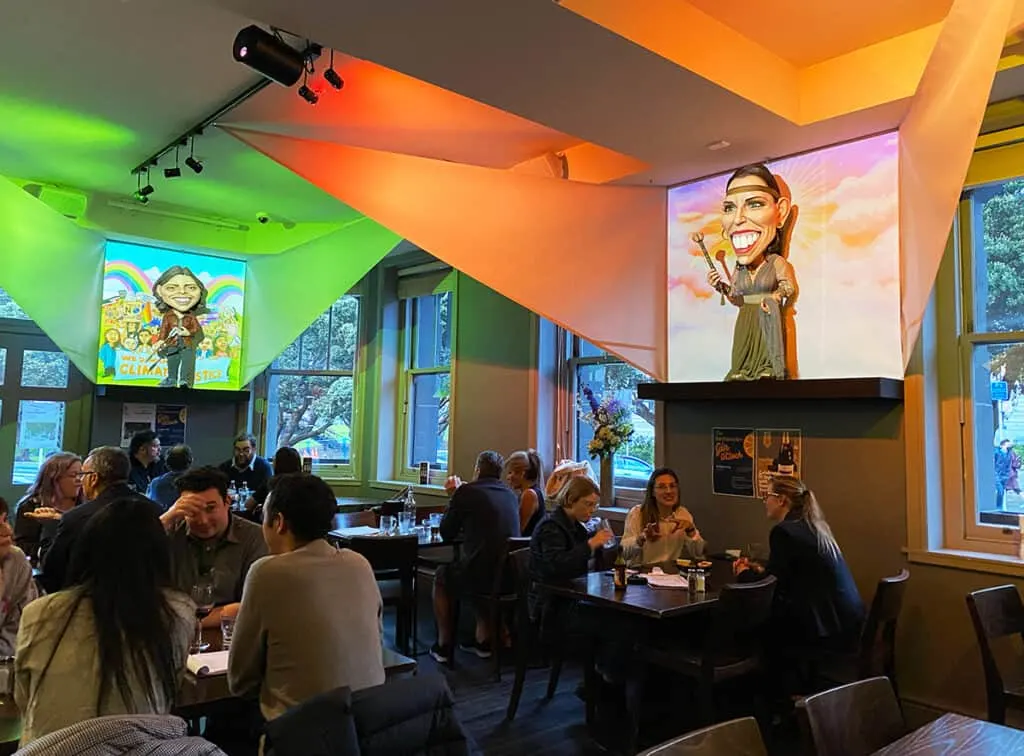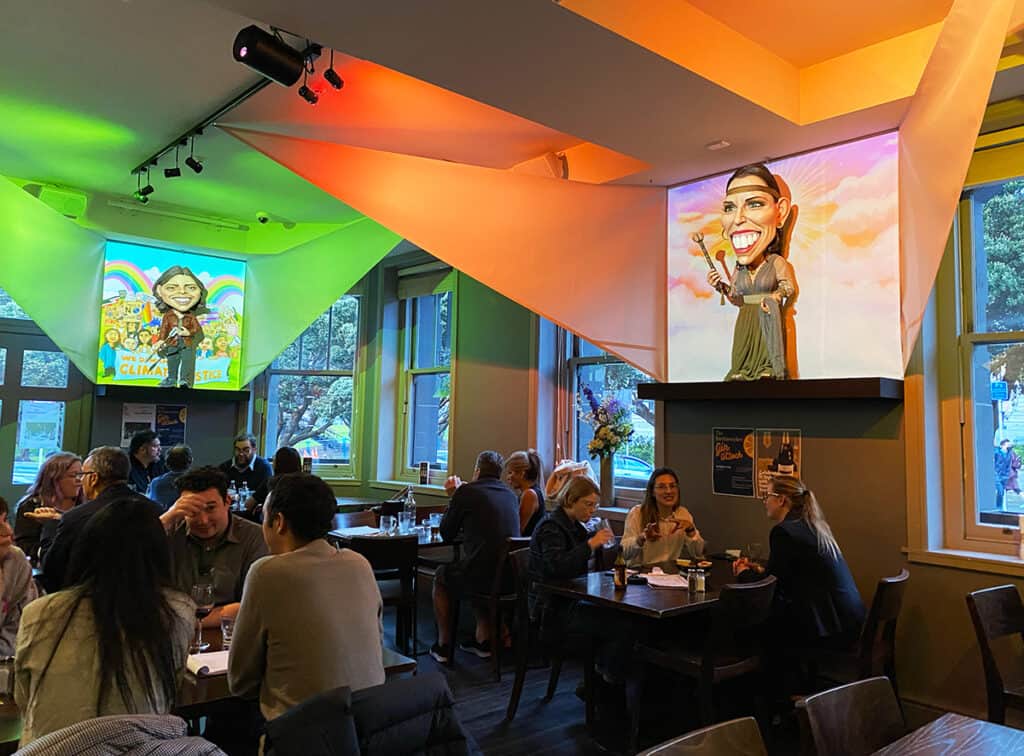 I walked in and at the bar I asked if it would be ok if I took photos of the muppets. Genuine faux pas!
Then sat down with a $14 Pan Head shandy and browsed the menu and the faces looking for politicians or media "stars".
Alas there were none when I was in, but the Mallard duck pate looked yum. However as we had dinner reservations at Logan Brown for a three-course meal later, and I'd been saving myself all day, I just downed my shandy and left.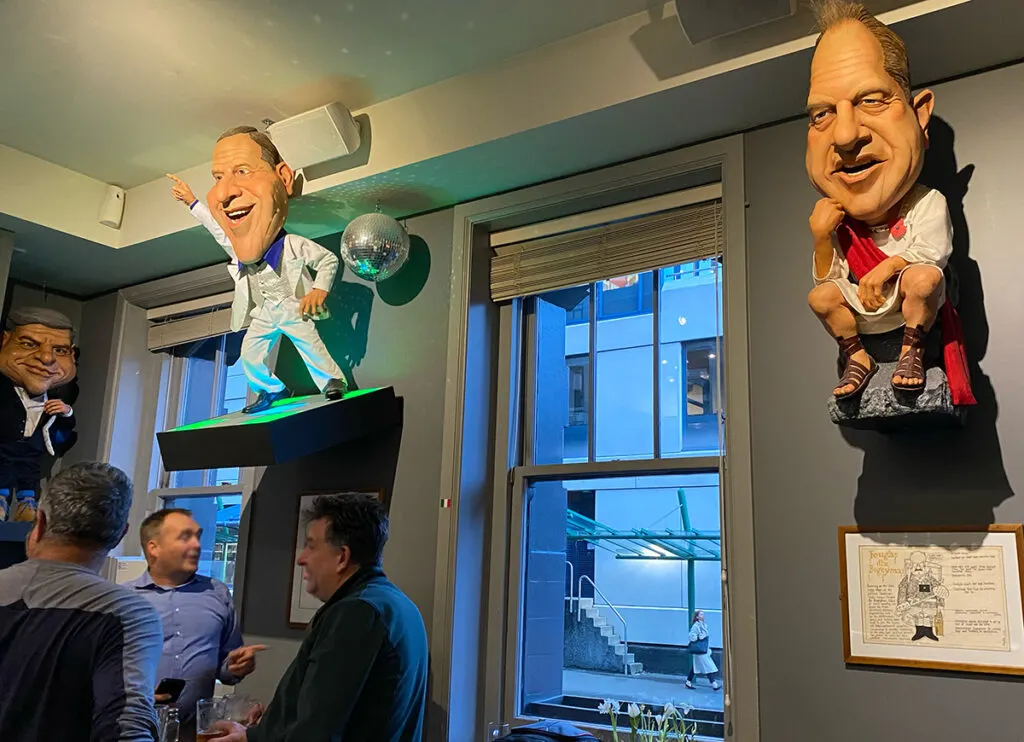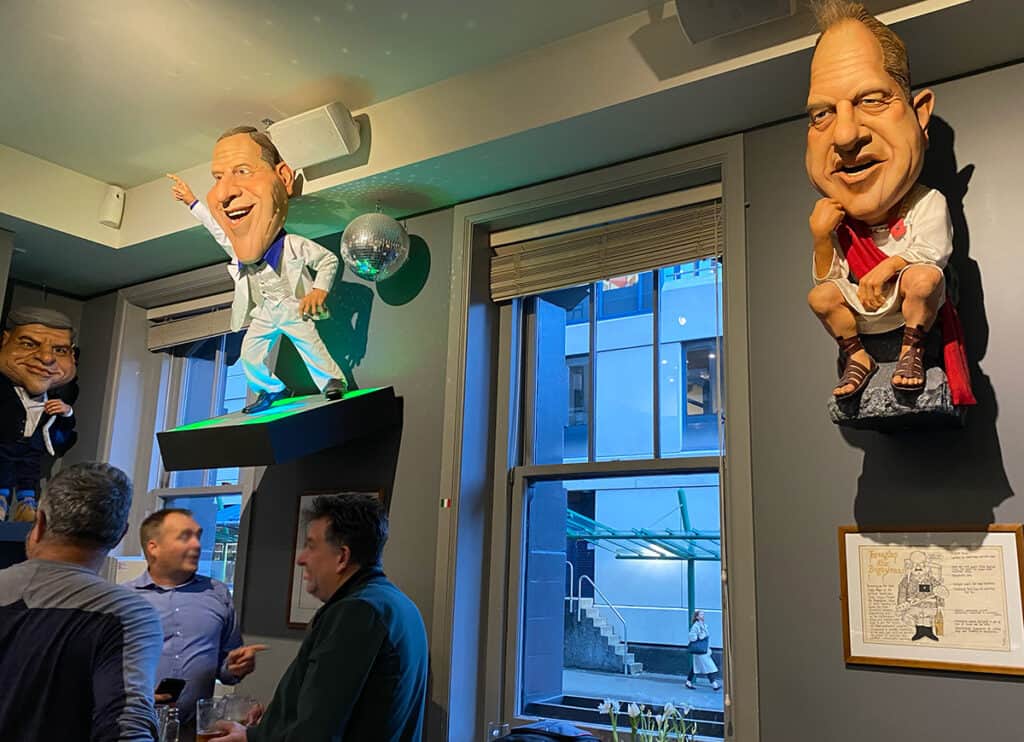 Wellington is indeed the coolest little capital – its official tag line.