I'm on my third visit to Rome and have seen the highlights and heroes, so this time I went off the beaten path in Rome and visited a few places that the first time visitor (or indeed the second-timer) doesn't usually know about.
Whether you're doing an Italy road trip or just staying in Rome for a weekend away to see the amazing historical sights like the Colosseum, Trevi Fountain and the Spanish Steps, read on because these are truly unusual things to do in Rome to tell your friends about!
And when you get hungry, there are great places to eat in Trastevere, the little foodie mecca that will have you twirling in circles trying to make a decision.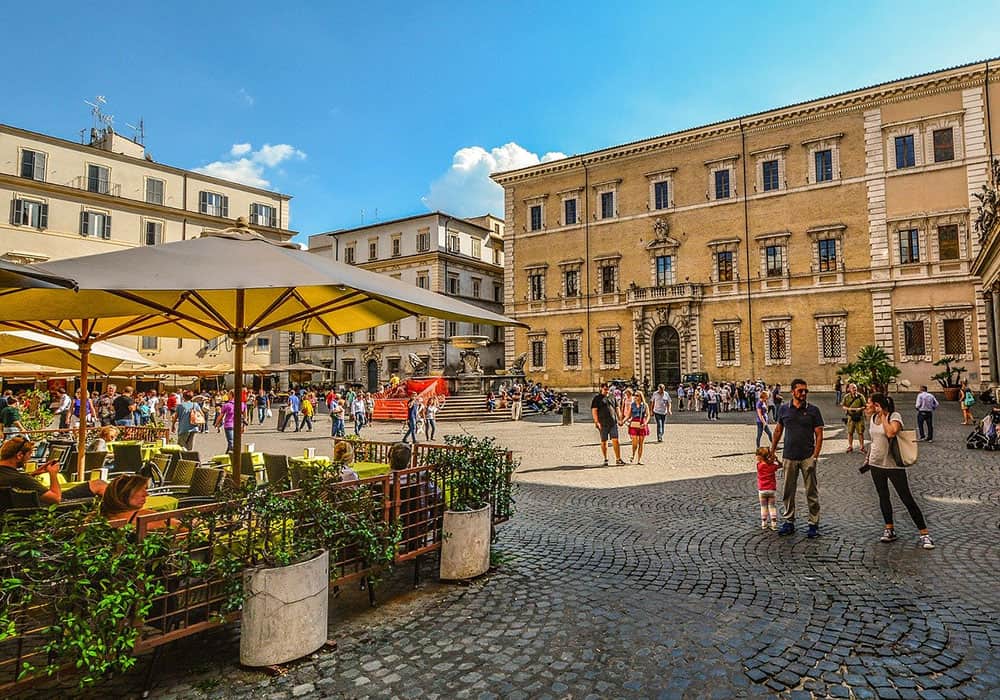 Basilica of St Clement
The astonishing St Clement church is just down the road from the Colosseum and is an easy add on to your tour through there (and yes, you really do need to take a guided tour of the Colosseum as I have done it with and without a guide and the difference is like night and day with what I thought I was looking at).
But this humble looking church is an historian's dream. The door that you enter takes you into a 12th century church, which is old enough to make you twirl and whisper "wow" looking at the frescos and mosaics that are nearly 800 years old – especially when you come from a country that is not even 200 years old.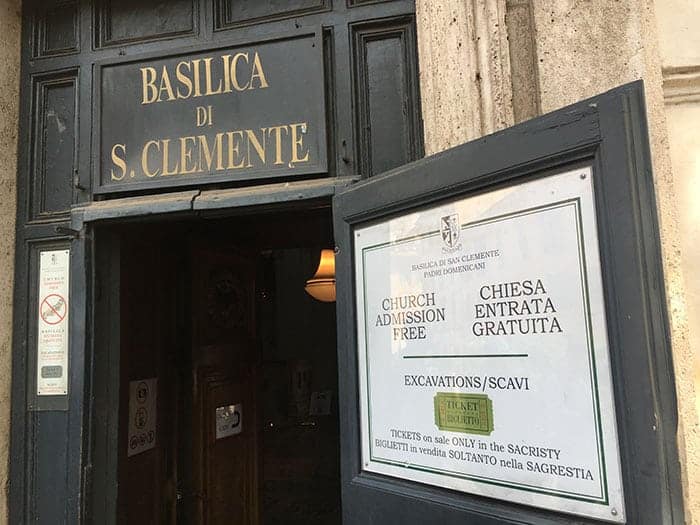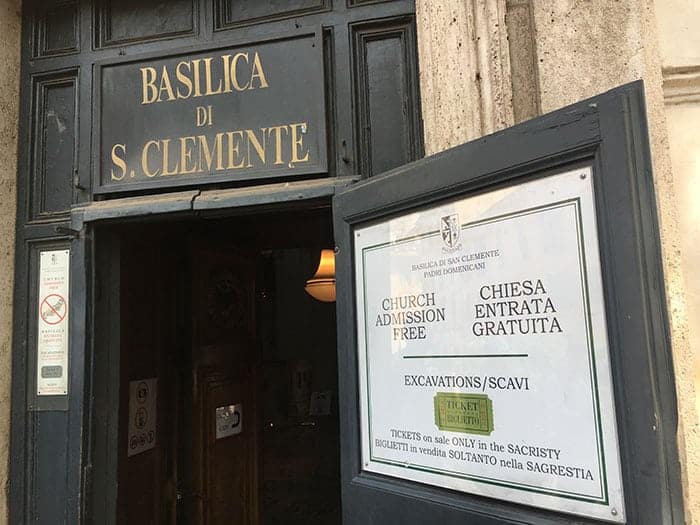 But in the 1860s the priest of the prior of the House of Irish dominicans, Joseph Mallooly, got curious about what might be underneath so without permission he began to excavate. Maybe he heard water running in the dead of night, we don't know, but what he uncovered is just astonishing.
Under the floor he found a 4th century basilica with frescoes still on the walls and painted with a pigment that sets into the plaster thereby preserving it, as well as marble pillars and the works.
But he wasn't done with that discovery so he kept digging and underneath that he found a 1st century home of possibly a Roman nobleman or even the Roman mint, upon which the basilica was built and a natural water spring still runs through it!
This house, they believe, was a clandestine Christian church back when Christianity was illegal. When Pope Constantine legalised it and the practice of killing Christians in the public squares was banned, the church was allowed to come out of its shell.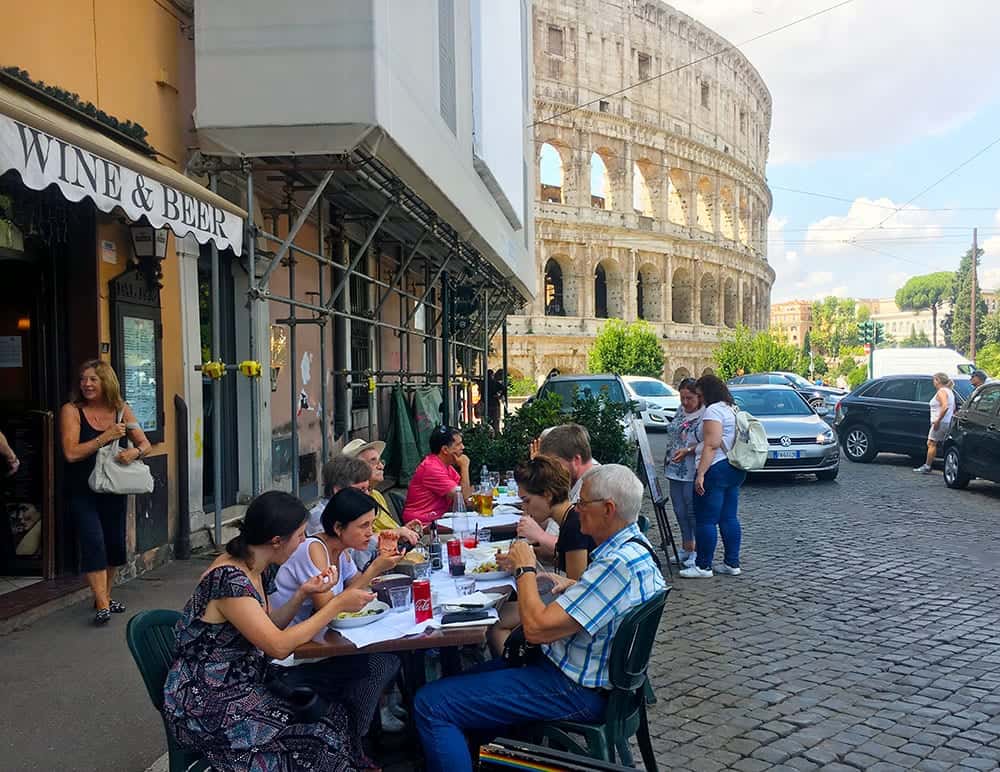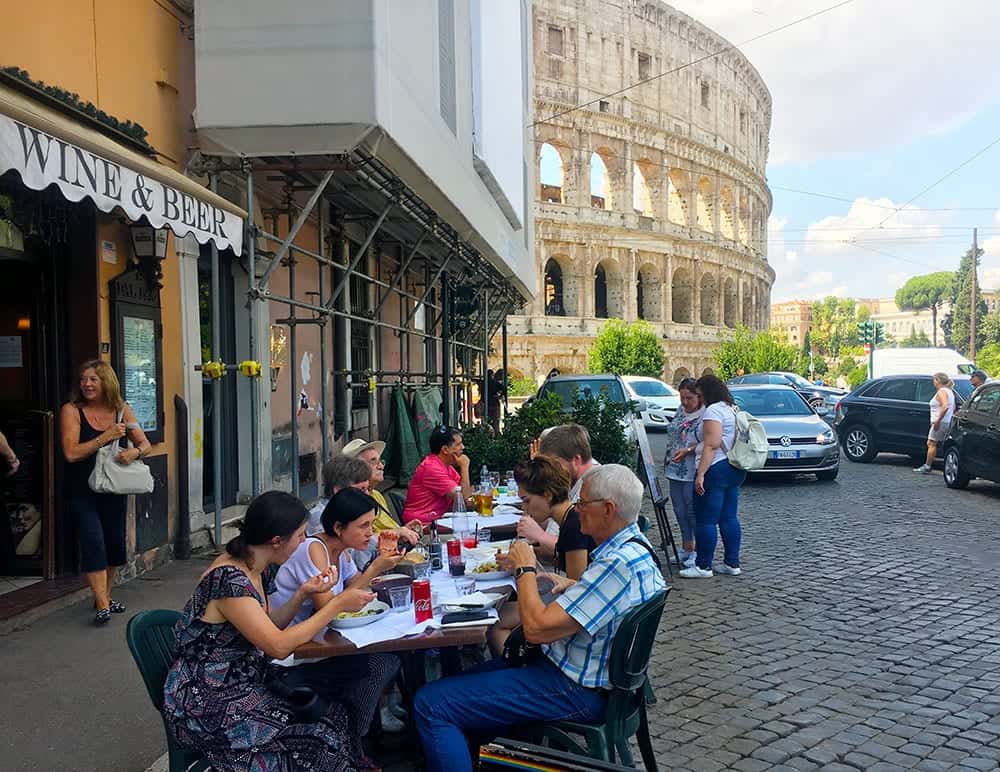 Visit the Popemobile exhibition at the Vatican
The first time I visited Rome was just for a weekend and the day I was leaving I had a few hours to kill. But I had a dilemma : do I visit the Sistine Chapel or go back to the shoe shop where they were having a killer sale… I chose the shoes!
I knew the Vatican would always be there, and I was right! I've been twice since. The impressive art that lines the walls and ceilings of the long halls of the Vatican Museums is another must-see in Rome and of course that leads you down into the Sistine Chapel with the exquisite Michaelangelo paintings.
Again I would advise you spend the extra money and get a guided tour (you can also skip the line by buying VIP guided tickets so it's well worth it not having to wait on the street for hours) because you'll learn so many fascinating facts.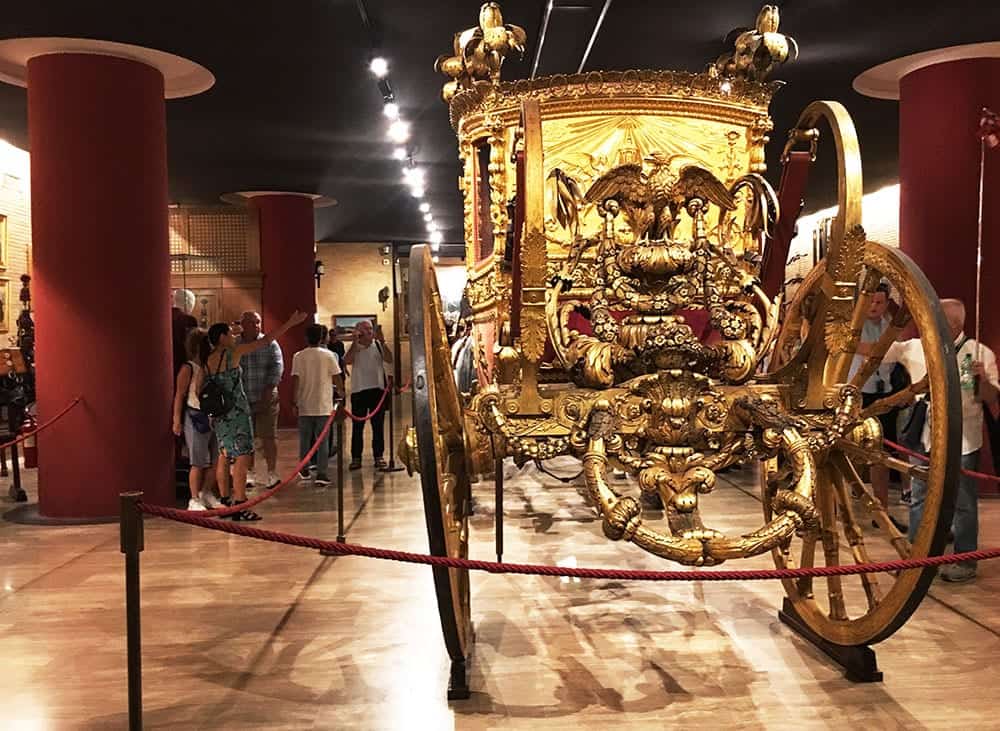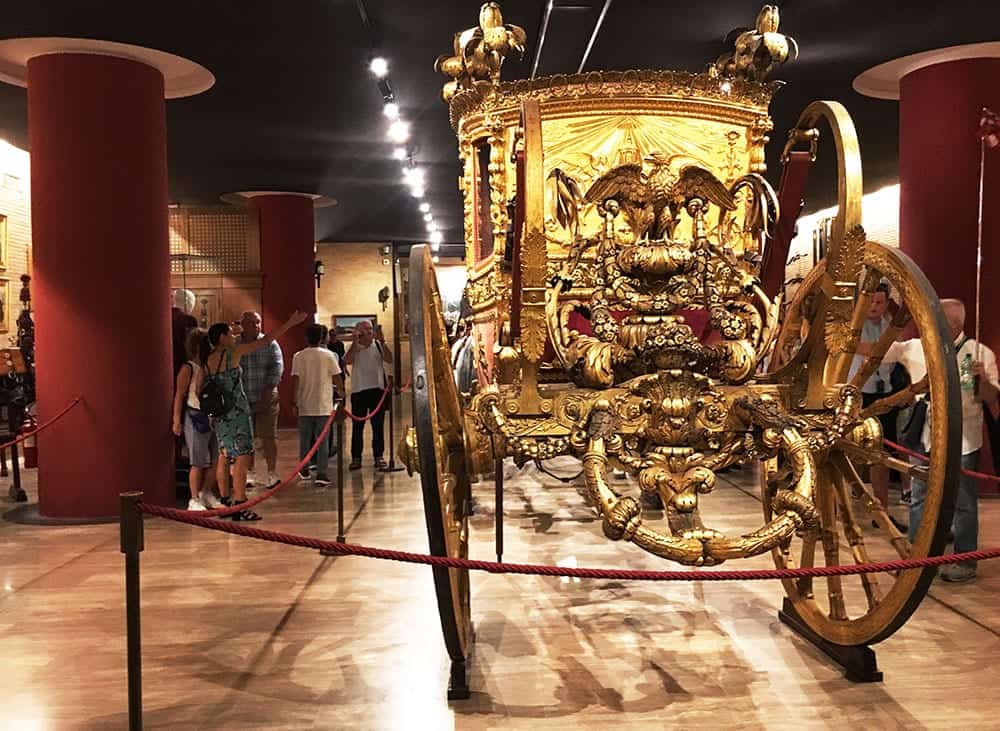 When I was last there the pope was giving an audience in the square and that was great because it meant the hordes were over there and not shuffling through the corridors with us.
But it also meant the gate connecting St Peter's Basilica from the museums was closed for a few hours so the option was to walk a few kilometres around and get swept up with the masses or go and see the display of Popemobiles over the years that are underneath and have only been open sporadically until now.
It houses everything from hand-held thrones to horse drawn chariots through to the 1980 white Fiat Campagnola that Pope John Paul II was shot in with accompanying video of that assassination attempt, as well as other cars they take around the world.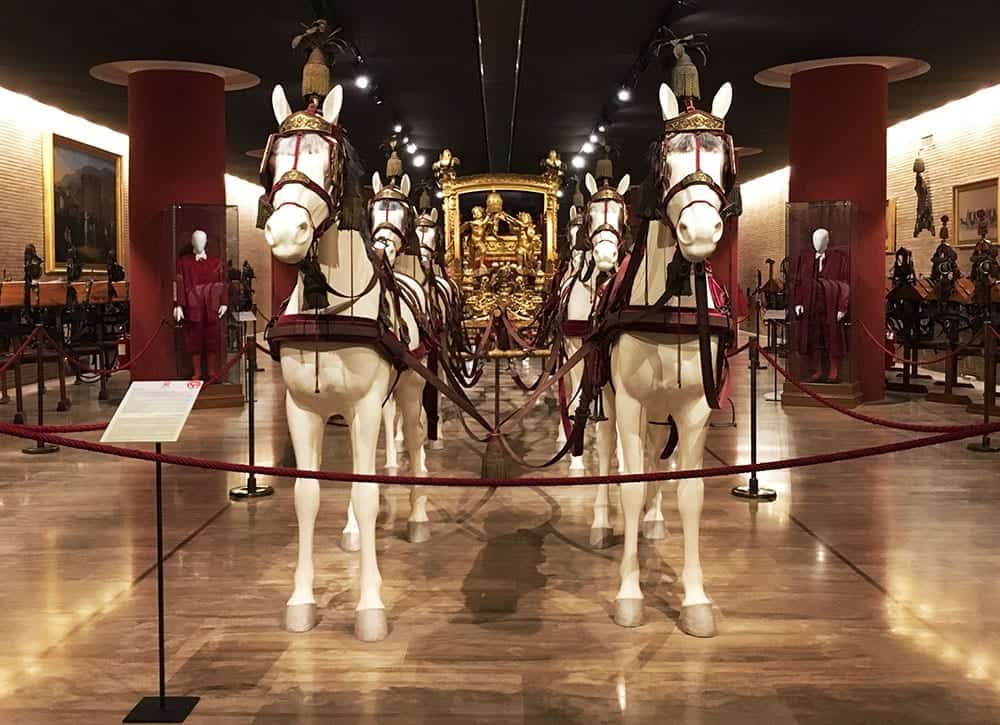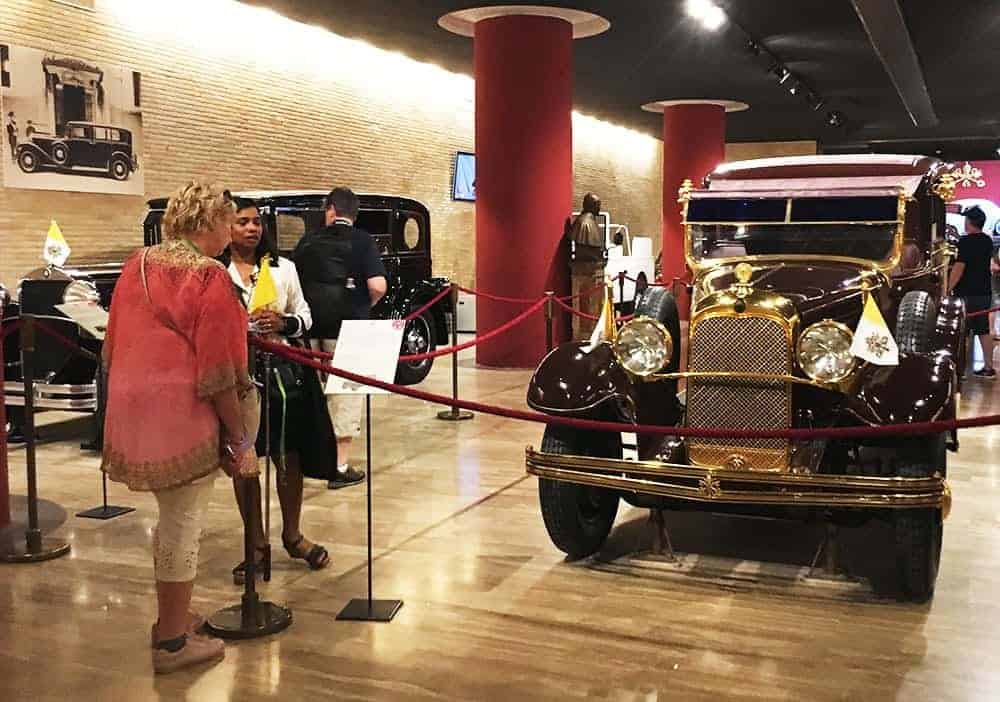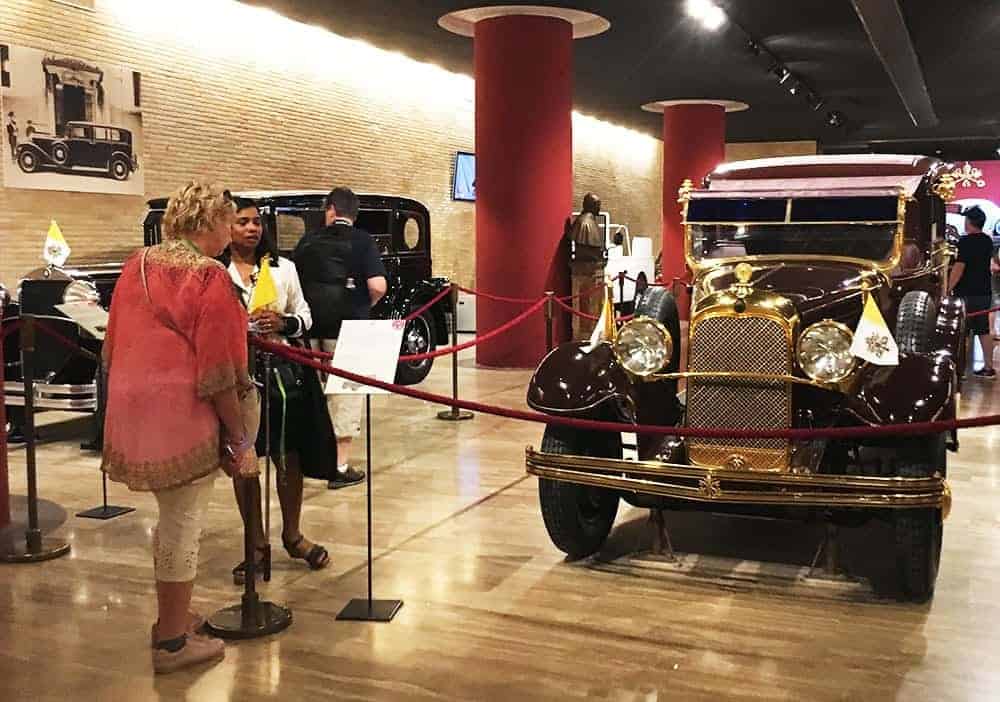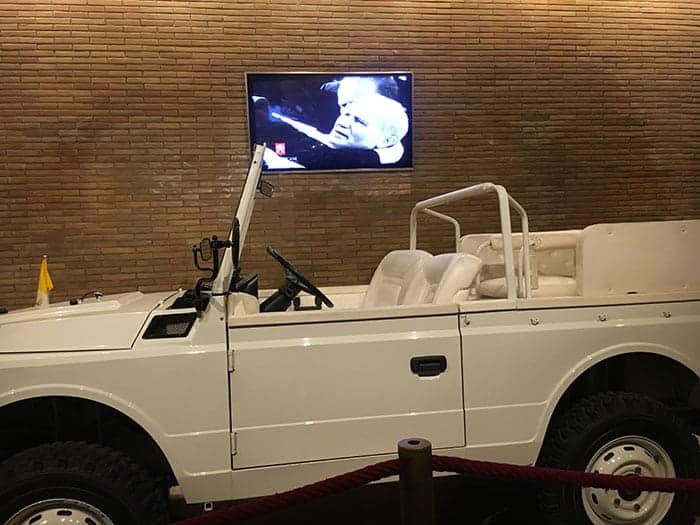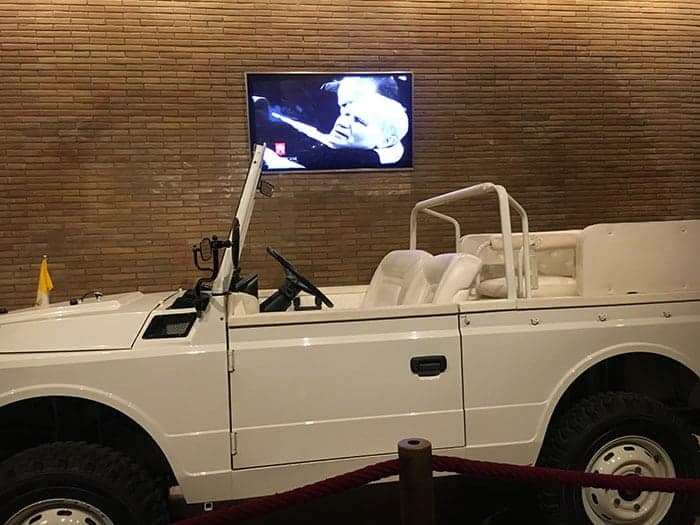 Fill up your bottles with free artesian water
I was so fascinated by this and wonder why we don't do it in New Zealand since we have vast water reserves under our plains: in Rome there is free artesian water everywhere!
These iron or stone drinking fountains just pour water constantly and are dotted around Rome so anyone can come and fill up their water bottles or grab a gulp.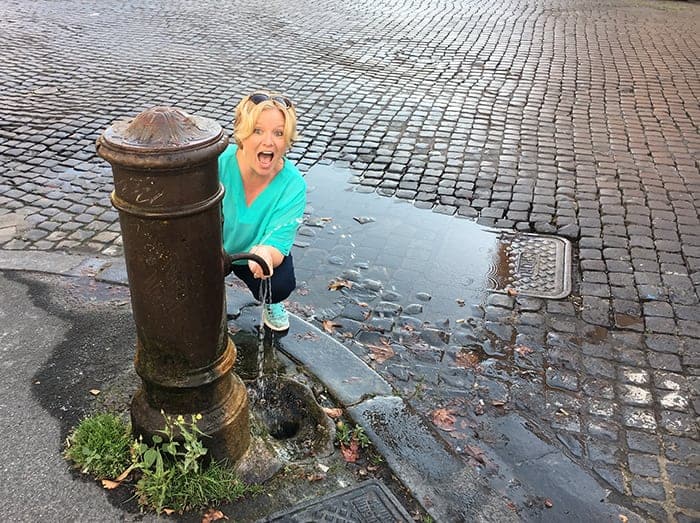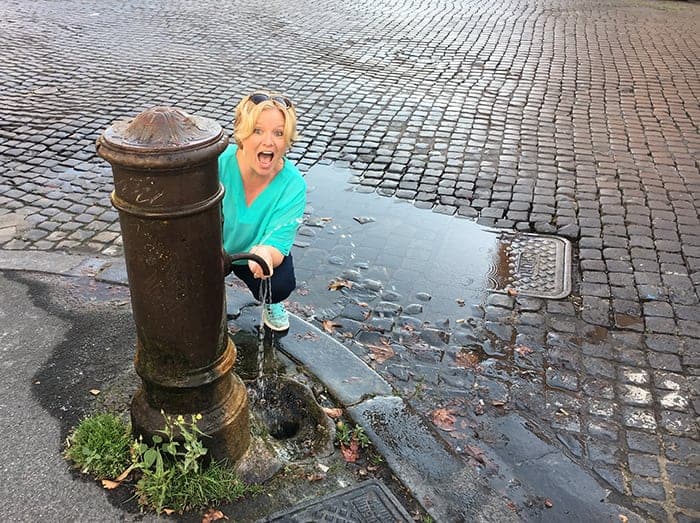 But the clever thing is on some of them (pic above) if you put your finger up the pipe to block it, it will squirt out a little hole in the top like a proper drinking fountain! All the excess water just drains back into the Tiber. It seems so simple yet so genius.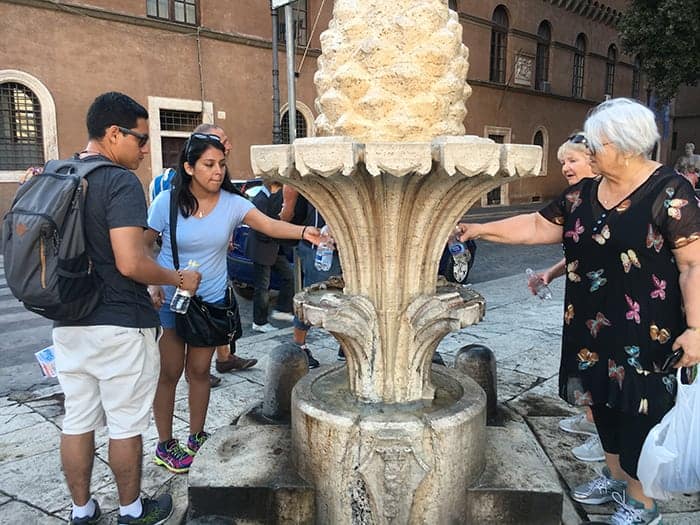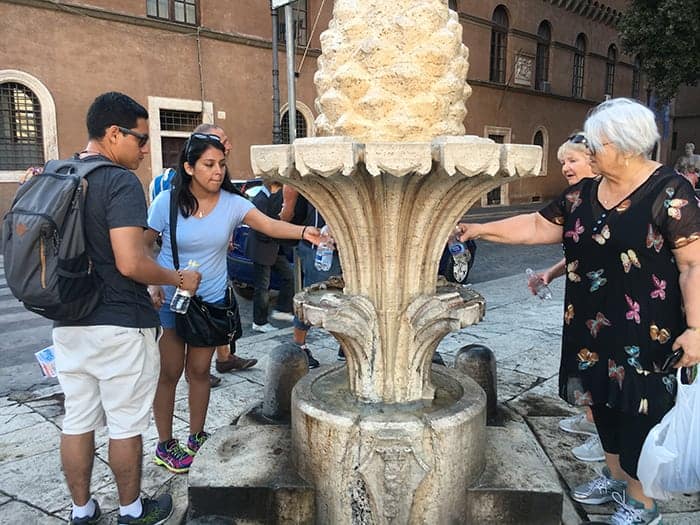 See the Vestal Virgins
Another easy place to miss is the former Temple of Vesta which is surrounded by ruins of ostentatious palaces for emperors and monuments and temples.
But in a garden that you'd walk past if you didn't have a local to show you, is where the Vestal Virgins were charged with keeping an eternal flame burning for 1000 years for the goddess Vesta. If she strayed from her vows she would be put to death – by starvation as her sacred blood was not to be spilled.
Astonishingly the Vestal priestesshood survived for over 1000 years and only ten were punished for breaking their celibacy vow.
It was an honour to be chosen as a young girl to be in this order, only six recruited every ten years with a maximum of 18 at any time, and she had to remain chaste as long as she tended to the sacred flame – which was for 30 years. Once she had turned 40-ish and was now freed from her bond she was one of the most powerful women in Rome with a lifetime of privileges. It was the Christians that put an end to this pagan practice.
You'll find the Vestal Virgins behind the circular temple of Vesta, on the eastern edge of the Roman Forum.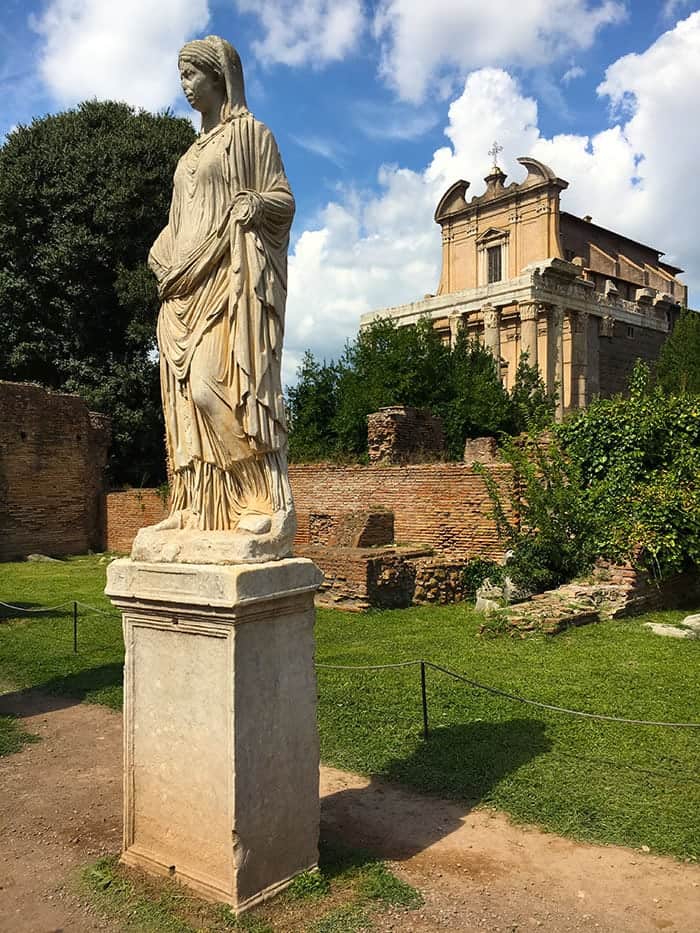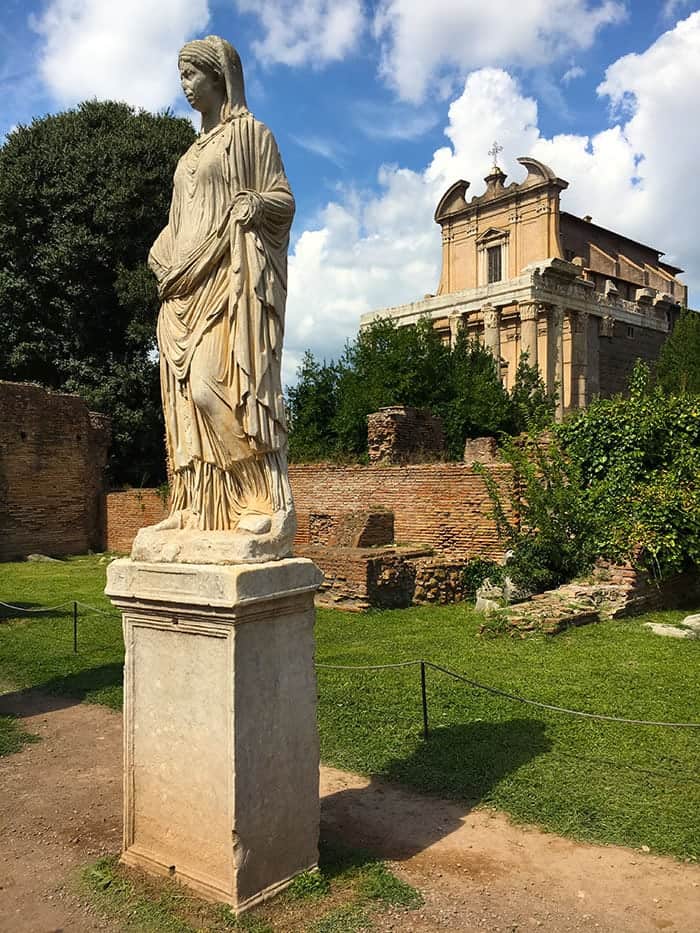 Have dinner under the stars in Frascati
One of the best keep secrets of Rome is just outside the city.
We headed out of Rome for the evening to live like the locals with dinner on the hilltop town of Frascati, after detouring to the cute town of Nemi for a spot of shopping, taking copious photos of the cuteness and tasting fortified strawberry wine (yes I bought a bottle to bring home and drink like port!) we arrived in Frascati.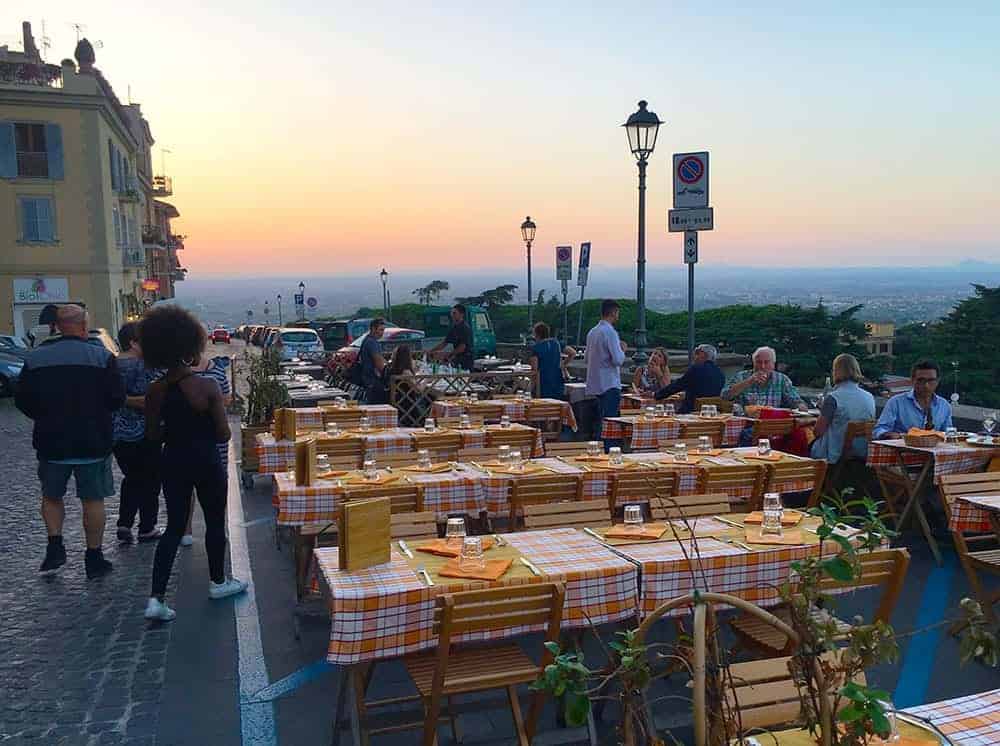 The tour I was leading was organised by Josh Loughnan, owner of Weka Travel, who divides his time between Auckland and Frascati.
Having lived in Italy for the better part of 20 years, he lives in this town with his wife and kids in summer and we headed up to one of his favourite restaurants where the staff laid on a five-course dinner for us outside looking at the twinkling lights of Rome in the distance. Pastas, slow cooked meats and dessert – sublime.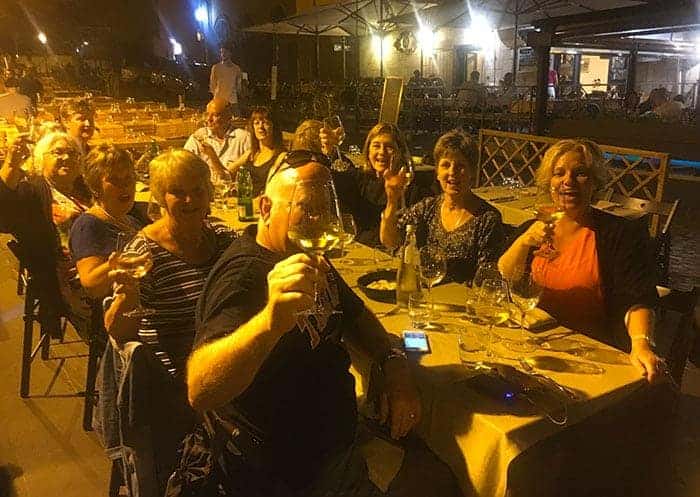 If you're doing more of Italy, you'll like my post on where to stay in Cinque Terre. How to choose from the 5 villages and where to shop and eat at each.