Are you packing for a trip and don't know where to begin? No worries, I've got you.
In this post you can download my free, ultimate travel packing list covering pretty much everything you'll need for a vacation that ranges from a few days to several weeks!
Better still, it's printable. You can just click on it and it will (should!) open in a new window for you to print off and check the boxes as you get your items together, or use the little boxes to write in quantities as required and cross out the things you don't need.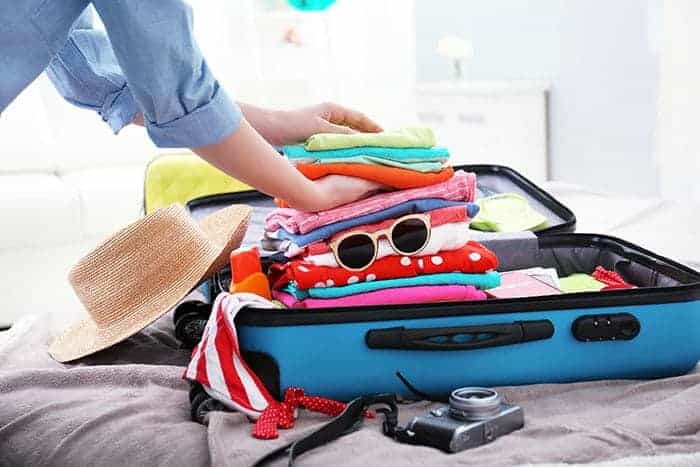 How to pack light!
I pretty much pack the same amount of things whether I'm travelling for two weeks or six weeks.
I figure I'll do laundry about every five or six days – I also pack a little laundry powder if I'm on the go so I can easily wash smalls in the hotel basin.
And here's a washing tip: wring your clothes out in the bathtub or basin, then grab a towel (or the bathmat so you can use a dry towel later for your own body!), lay it on the floor and place your clothes on it, roll the sides in a little and then roll the whole thing up into a tight roll and finally, stand on it to wring the last little bit of moisture out of it before unravelling it all.
Then simply hang them in your room and leave the air conditioning on (if you can!) and they'll be dry within the day – or certainly over night.
My best tip for packing is to take less than you think you need!
From years of over packing I have learned that I usually return with a few items unworn as I will wear everything at least twice and I also forget that I usually buy a couple of new things too!
So I've written this travel items list for you to print off and add the quantities of what you'll take in the little boxes, cross off the things you don't need, then when it comes to actually packing your bag you can run down the list and simply tick them off.
You might also like my post with 9 excellent tips for how to pack light!
This list below covers all types of vacations, but I also have a specific Cruise Packing List as there are some things you'll want to have with you on the ship, what type of luggage works best, tips for what to take for formal nights and so on.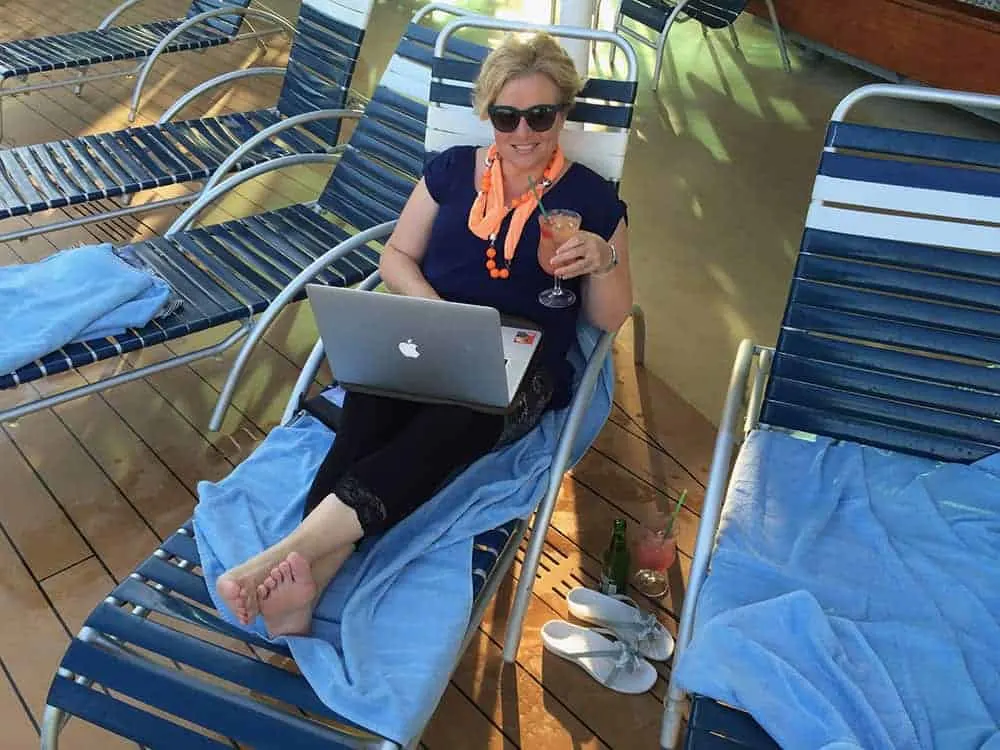 Read more: Air New Zealand has launched direct flights from NYC to Auckland – but it's 16 hours heading to the US and 17.5 hours to New Zealand! If you plan to take this flight, here are 17 things to do on a 17-hour long haul flight!
Here is your free packing check list:
Keep scrolling for links to my curated selection of great travel accessories and luggage you might want to grab before your next trip.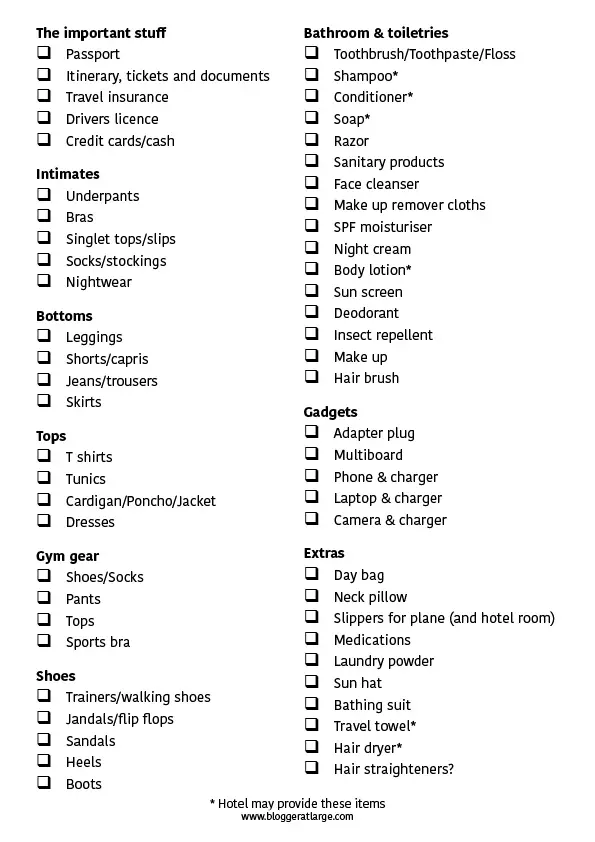 *If you make a purchase I will earn a commission at no cost to you.
Start with great luggage
Whether you need a weekend bag, or a full set. If you like hard-shell or soft luggage, a great set of luggage will last years. I also like a top opening suitcase for those small hotel rooms or cruise cabins where space is scarce.
Use a RFID travel wallet for your cards and travel documents to keep them safe
Grab some packing cubes to keep your things organised and super easy to find
Use a toiletry bag that holds everything – and more!
Essential accessories that I take with me on my travels
You might like this post next: 19 travel accessories you need for 2021!
If you're in New Zealand visit my Travel Store to grab what you need for your next trip. Shipping NZ-wide.
You might also like to read my post on the best drone cameras under $200, under $500, under $1000.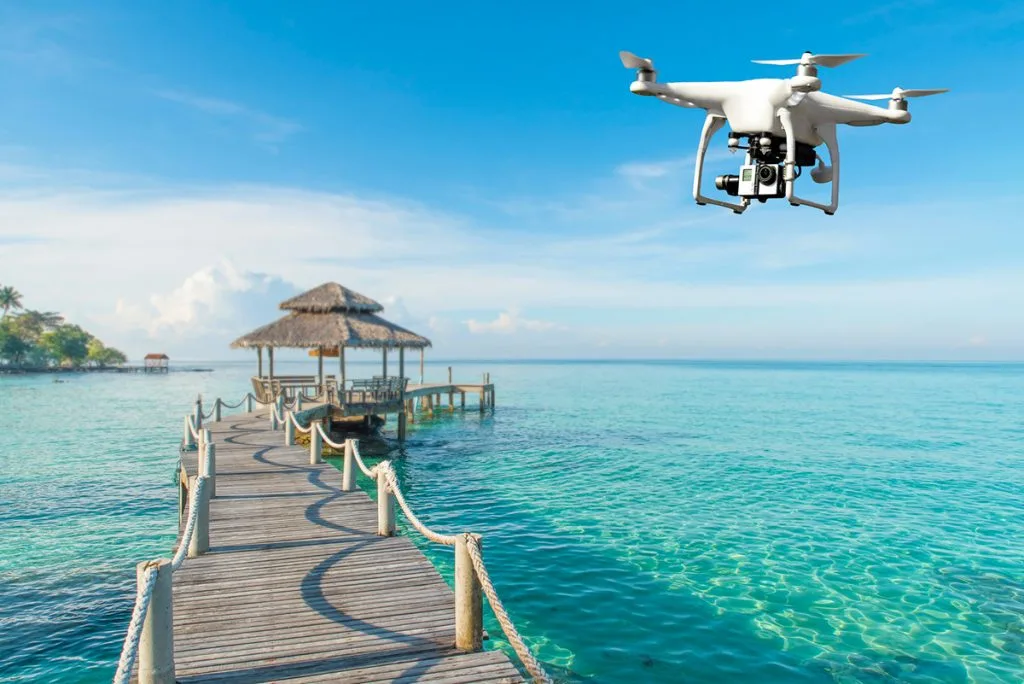 Underwater cameras
Water proof shoes/river shoes
Wrist/waist wallets
You might also like my post of Clever Travel Hacks which covers all aspects of travel from saving money to just helpful tips to know for a stress-free holiday!