Espiritu Santo is Vanuatu's biggest island, but most of it is unaccessible by road. However due to the troubles in WWII the Americans soon came scampering down bringing their massive ships with equipment to build runways, hospitals and roads and they pretty much set up the infrastructure that is still here today.
This was the largest US military base west of Pearl Harbor. At one time there were 30 cinemas! In the 1990s they discovered a WWII plane crashed in dense bush. (Which we also wandered over, just 5 minutes along the road from Million Dollar Point).
Million Dollar Point is all about the American's ungracious departure…
Drive over the pot-holed limestone road 7km east of Luganville, the main town of Espiritu Santo, and there lies millions of dollars worth of wrecks and junk of the United States WWII paraphernalia.
At low tide it's a shambles of rusty truck parts, bulldozers, jeeps, plane parts and even the odd glass Coke Cola bottle stamped with its city of origin on the bottom. At high tide its a diver's mecca.
It's a bit of a shock to see. Why did they do that? Just drive their vehicles and even dump their planes into the sea here when they left Vanuatu?
I was told that they asked the locals, predominantly French, if they would like to buy them, but were declined. Apparently the former hoped it would all be left behind as the ships returning personnel were too full with men to take the equipment. But the Americans had other plans, they decided that no one would get to use them and wedged accelerators down with bricks driving them at full throttle along the jetty to watch them "birdman" into the water, before blowing up the jetty as the finale.
Ironically this undersea museum of war parts is one of the biggest draws for divers and snorkelers today who come to view these and the wreck of the ship SS President Coolidge is about 500m away after hitting a mine during the war.
If you don't want to get wet, come at low tide and walk among the relics.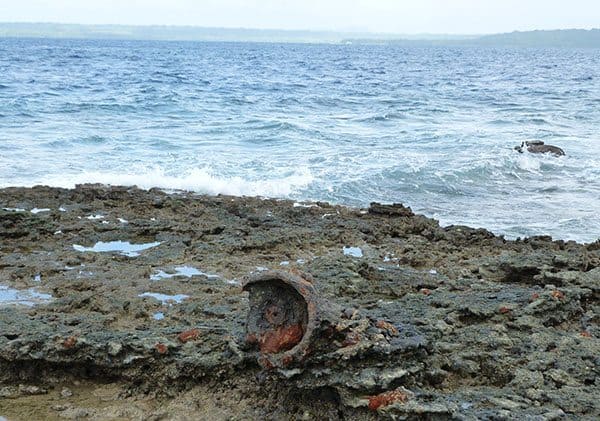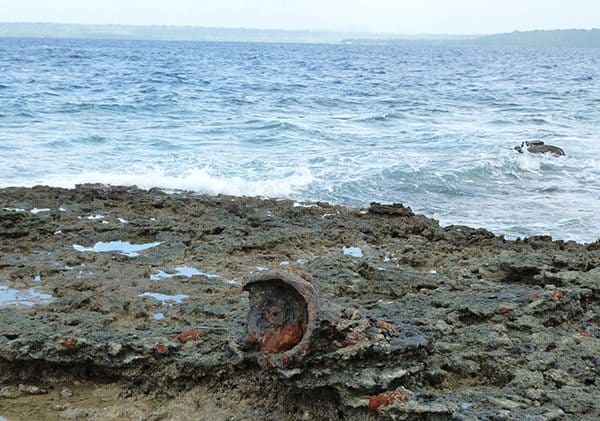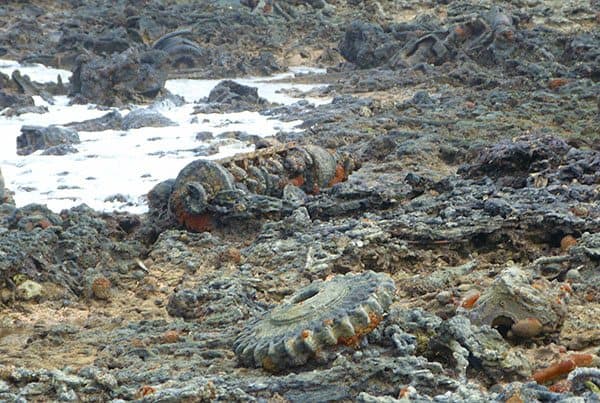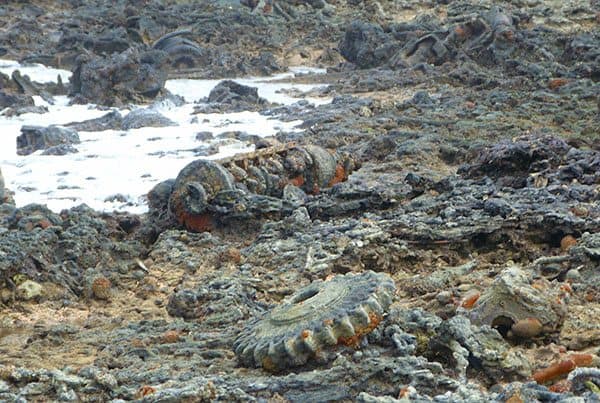 Save
Save