So you're off to Vietnam, you've got everything booked, even the cat is sorted, and now comes the packing. For some, the biggest conundrum of all! What to pack for a holiday in Vietnam…
It's not easy packing for Vietnam! This is a long narrow country with 2000km of coastline spanning three weather systems with distinct seasons and a long sticky rainy season.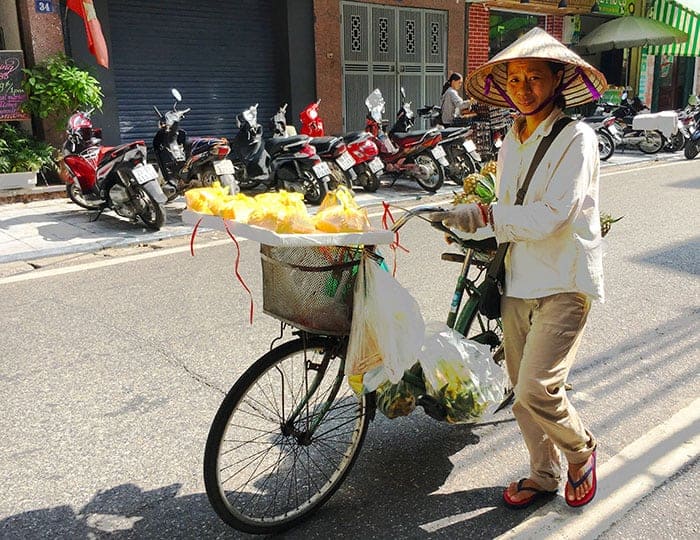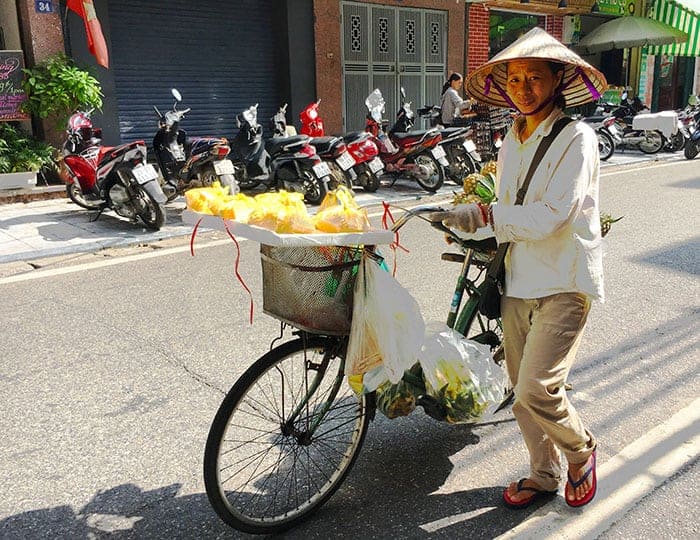 Believe it or not the winter can get really cold in the north of Vietnam. Like 10˚C or less (50˚F) in January.
Hanoi and further north have distinct summer and winter seasons but as Hanoi is located about 90km from the sea, temperatures are not as chilly here as further north – although on saying that it can get down to 7/8˚C (45/46˚F) at night and highs of 10-15˚C during the day in winter. Yikes!
The hottest time to visit Hanoi (in the north) is May to September, but even then you're only looking at 33˚C (81˚F). However this is also the rainy season and the humidity makes it seem hotter with only five or six hours of sunshine a day – if you're lucky – thanks to the cloudy monsoon weather hanging around.
But when I say rainy season, I don't mean rain all day. It's usually just grey skies all day and very humid then in the late afternoon/early evening the heavens open and you want to be back at your rooftop bar by then – under cover, wine in hand – to watch the sky light up and the streets below turn into rivers where the thousands of motorbike riders under their waterproof ponchos have to pull over and stand under shop awnings and bridges waiting for it to pass, while others try to navigate the torrent.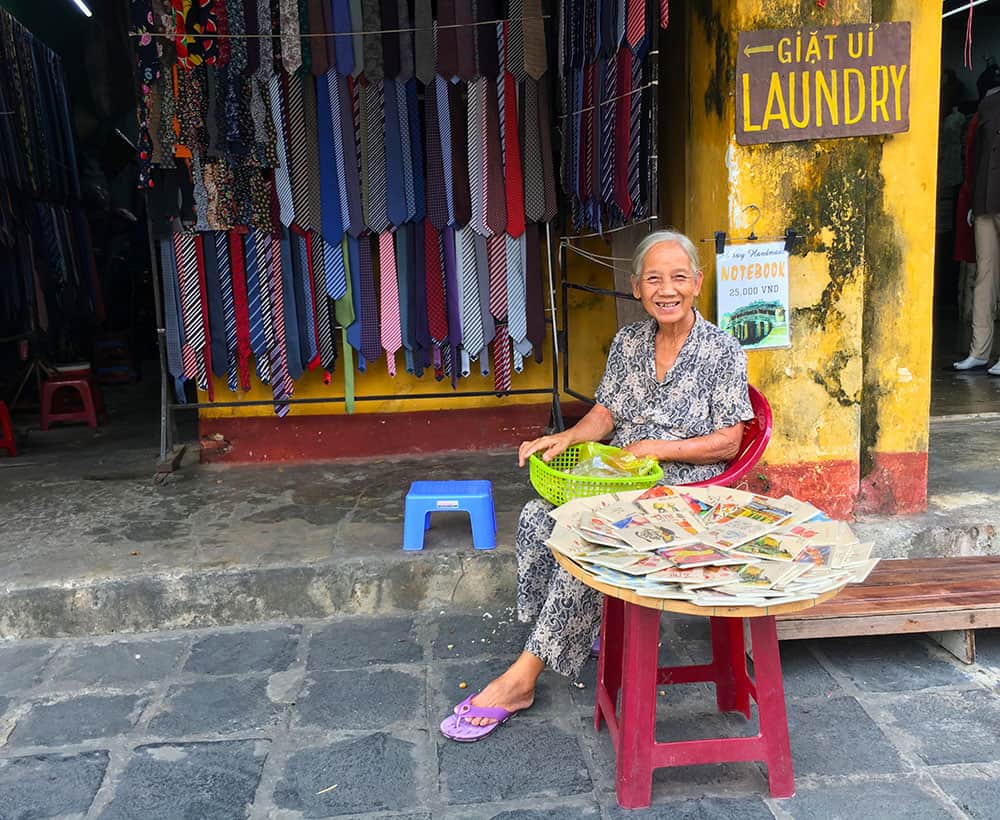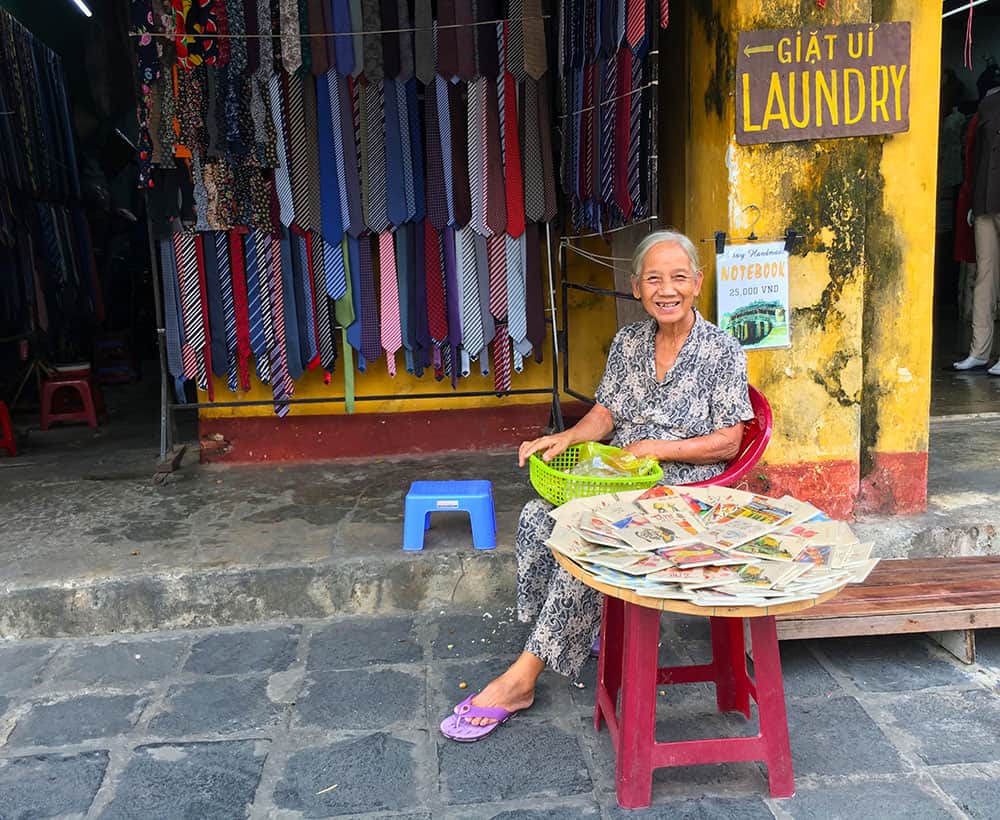 So as you can see, packing for a Vietnam holiday is a bit tricky!
Most people will visit Vietnam for 10 days to two weeks, starting at one end of the country and ending at the other. Here is a 2-week itinerary in Vietnam post to follow, or get some ideas.
In my case I took my first hosted tour for two weeks in September (the end of the rainy season) and we started in Hanoi making our way south to depart from Ho Chi Minh (still called Saigon by the locals even though it was renamed in the 1970s).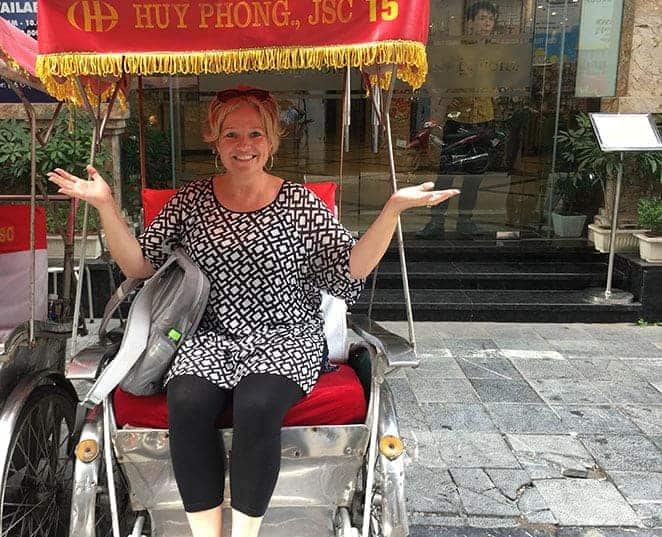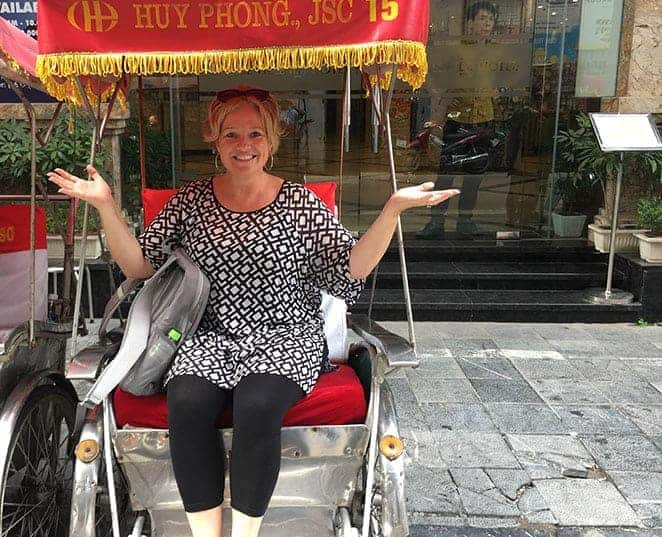 The key to traveling in Vietnam is not to overpack!
Seasoned packers realise they will wear their clothes more than once and if you are staying two nights or more in any one place, you'll be able to handwash (if you really need to) any tops and smalls and they'll dry in your air conditioned room. (Pick up a little travel clothesline from the Travel Store here >>)
Laundry service through hotels is also cheap and can be done over night if you get it in early enough. Ask when you check in so you can "ration" your clothes accordingly 🙂
My ultimate packing list for two weeks in Vietnam
I'm not a T-shirt and shorts kinda girl, so this is my packing list for those of who are NOT backpacking 😀
7x cotton or sheer fabric tops/tunics. Try and make sure that your tops especially are natural fabrics. Your cute chiffon tunic might be just what you imagined wearing in your selfies on countless ancient steps, but your face will be crimson and you'll be waving your little paper fan all day long in front of your flushed cheeks!
On saying that, I did pack some floaty sheer tops and wore them over cotton tank tops. (Bear in mind cotton takes longer dry if you need to handwash it). But looking cute is important too, we all know that 😀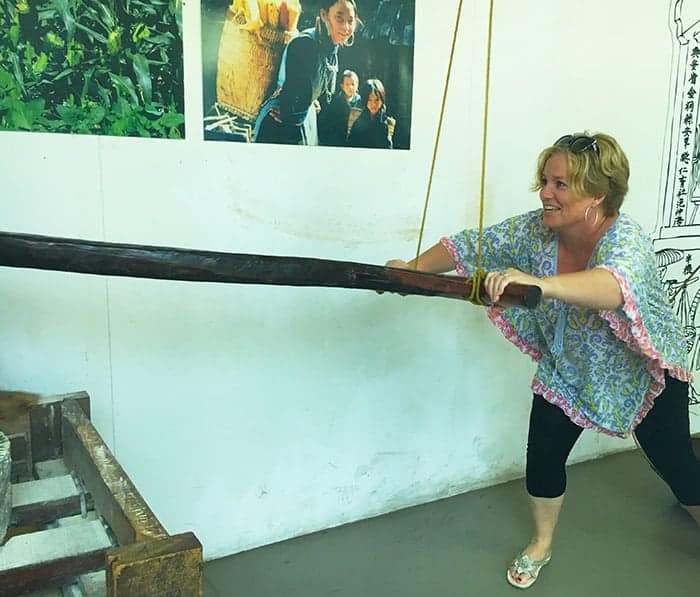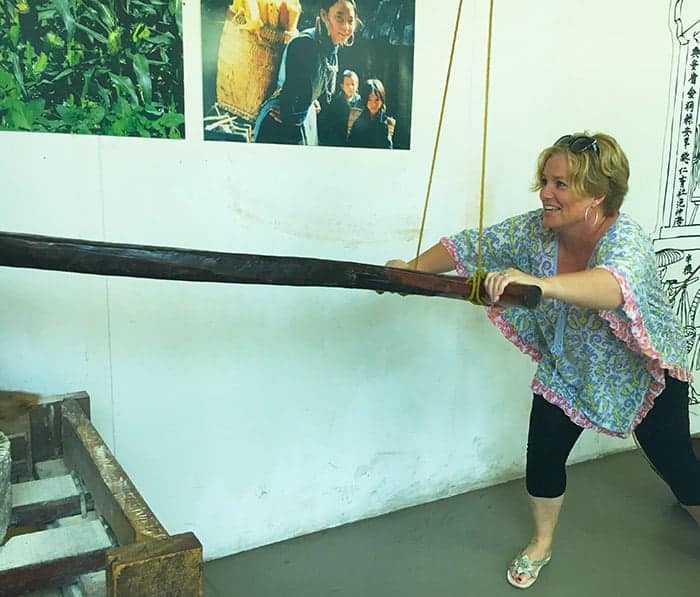 3x tank tops/singlets. I bring different lengths and different colours to wear under the above and sometimes they a long enough to cover the butt and thighs in a summery layered look. Obviously with only three, these are on high circulation in the hand washing department.
Men you might want to pack those gym quick-dry moisture wicking T-shirts as they're so light and easy to pack and dry in minutes. You can also get this fabric in collared shirts too if that's more you.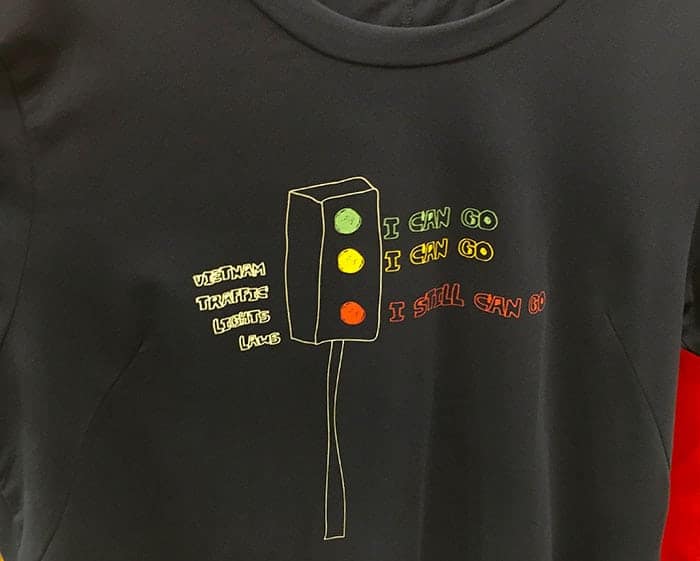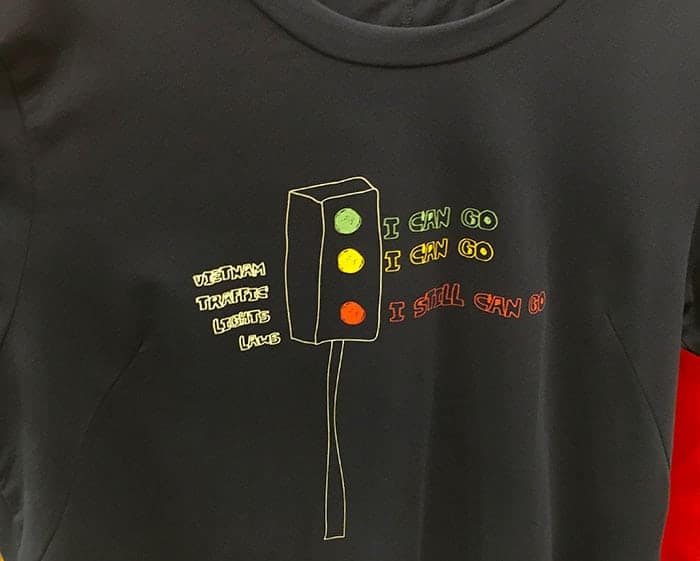 6x cotton leggings. I swear by these travel-go-tos. I just get them from Kmart ($7) and usually buy five or six of the 3/4 length for summer and the same of the long length for winter. Then everything else matches easy peasy.
Humid climates are no good for those of us with hefty thighs, so leggings are great for that reason too. HOWEVER I have this amazing tip for wearing skirts or dresses all day long in 30˚+ temps without chafing in this post!
6x undies. 3x bras. 3x socks (if you've brought trainers). Remember, less is more and you can easily wash these at night and they'll be dry by morning.
3x shoes. We were out and about each day exploring ancient sites, visiting museums, stopping in restaurants for lunch, riding on long boats and cyclos and wandering through markets and I wore the SAME shoes every day to everything… my Ziera jandals. (Sadly this style isn't made any more, but do look for something similar. Your feet will thank you!)
I'm not on commission, and wish I was, but these jandals were given to me by Ziera about two years ago for a campaign I did with them and honestly, having previously suffered with plantar fasciitis causing me to hobble every morning for two years and now put orthotics into all my shoes and boots, these little rubber jandals are not only cute, but they are moulded to support those with high insteps. I live in these every summer and in Vietnam they were cute and practical and even though I had taken other shoes, I didn't wear them!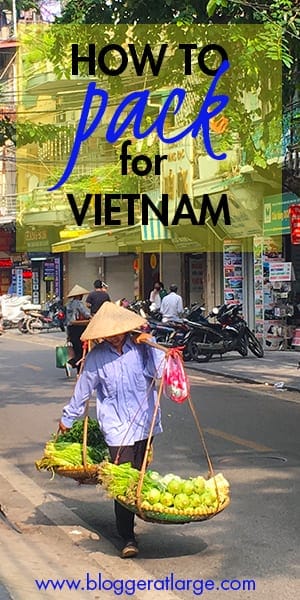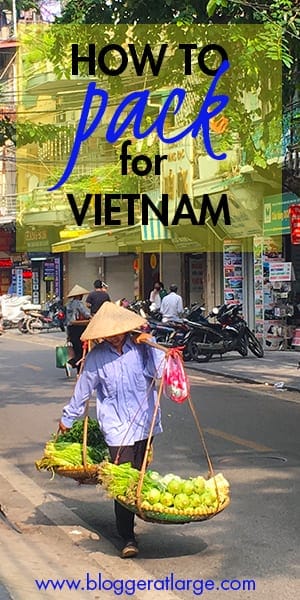 However I say three pairs of shoes as you may want to pack a pair for the evening when you go out for dinner and you may wish you had a sturdy walking shoe if you're going to be on your feet all day exploring. I find a pair of good trainers are always handy for the day and then a cute heel or blingy sandal for the evening. Also, you might want to save room for buying the latter!
3x sun dresses. These are handy for dinners out, for exploring and create a nice change from the clingy legging (especially if you are running low on clean pairs). I like a long floaty sundress and they are handy for wearing over swimsuits to and from the pool and just as good for reclining in one of the aforementioned roof top bars!
1 or 2 shawls/wraps. Just a little lightweight wrap is handy for throwing over your shoulders when entering religious buildings, for keeping the sun off and for hugging tight on air conditioned buses or restaurants (although the latter did not have chilly air conditioning in my experience!).
Sun hat. This is a must. In fact pack two – or buy one from a local. The quintessential Vietnamese hat is lightweight and airy cos they know it's hot up here!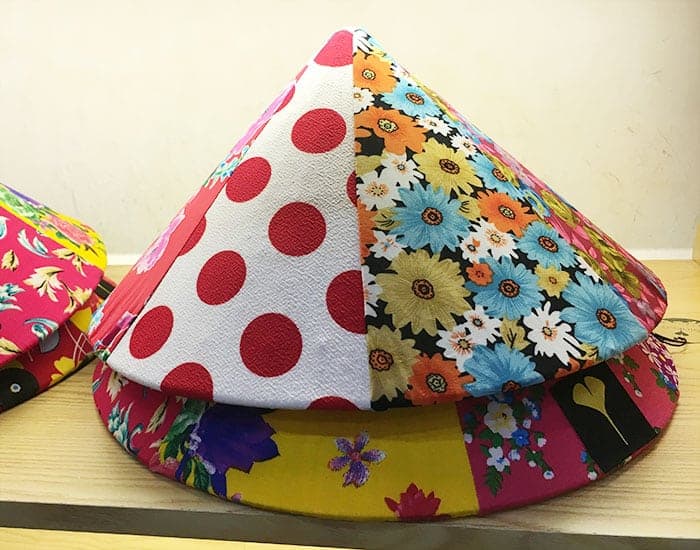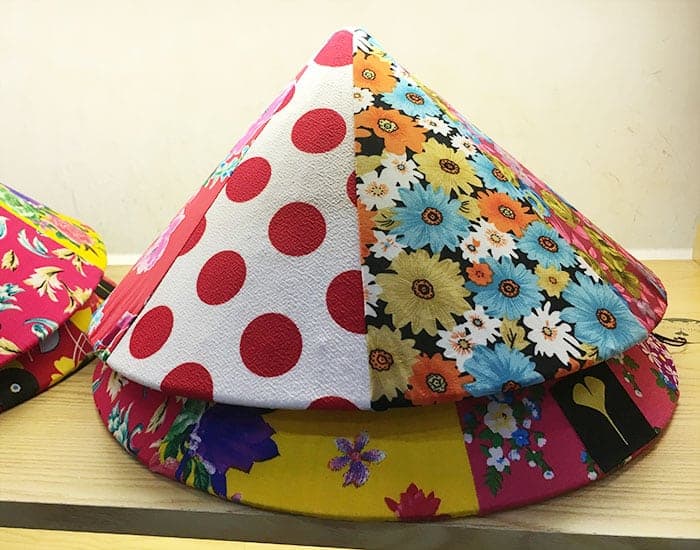 Fan. We bought little paper fans here, but they are handy especially when on a walking tour and you're melting while your guide in his jeans and long sleeved shirt waxes lyrical with nary a bead of sweat on his brow.
Swimsuit & sarong. We swam at the beach in Hoi An and in the pool at the beautiful Alba Spa Hotel in Hue and again at our hotel in Hoi An. Use your sarong for walking to and from and for covering up under the sun if need be. Sarongs also double as wraps too and even as a table cloth for a picnic. So versatile!
Thermos water bottle. Bring a thermos bottle from home and pour ice cold water (from bottles) into it to keep it cool when you're out all day.
Electrolytes. I've never taken these away before, but after one member of our group became so sick she was hospitalised and on IV fluids for 24 hours, she was sent back to us with electrolyte tablets to put in her water bottle for the next week.
These are not only great for replenishing the body after vomiting and/or diarrhoea, but also just for general rehydration when you sweat so much. A very good idea I thought and one I wanted to tell you about.
Toiletries for Vietnam. I went to my doctor and got all manner of medicines "just in case" and ended up using none of it.
But I'm a stickler for being safe not sorry, so I had taken anti nausea tablets, Immodium for anti diarrhoea (although I do believe if you have a bug it needs to come out!), Nurofen which is my go to for any ailment from a sore through to a sore tooth to a headache. I took a general antibiotic (which I didn't need) and my usual throat gargles – also just in case. And mosquito repellent. This was useful in the early evenings when sitting outside.
I hope you find this post helpful. Please add your Vietnam packing suggestions in the comments below!