You'd be forgiven for assuming that since more than 16 million visitors swing through the gates each year, there's always going to be crowds.
But there are SOME days and seasons that are better than others for visiting Disneyland…
Choosing when is the best time to go to Disneyland Anaheim is not actually as hard as it may seem.
Covid Update: check the main Disneyland site for travel information.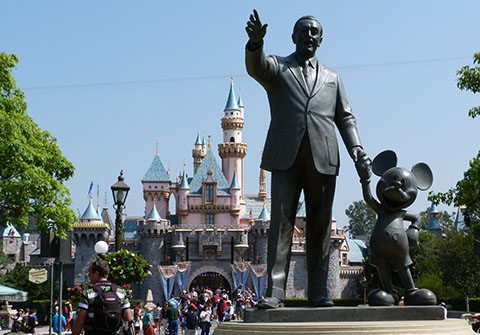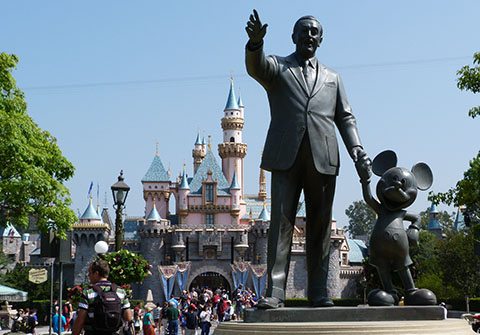 Bear in mind that this post is for when to visit Disneyland in Los Angeles, not Disney World in Orlando – and there is a difference.
In Anaheim, Disneyland employs about 20,000 locals, so it's a massive employer in the area.
It also offers annual passes to locals who snap them up for about what you and I would pay for a three-day pass.
Consequently the main visitors each day are the locals just dropping in with the kids after school or in the holidays or on the weekend or of an evening.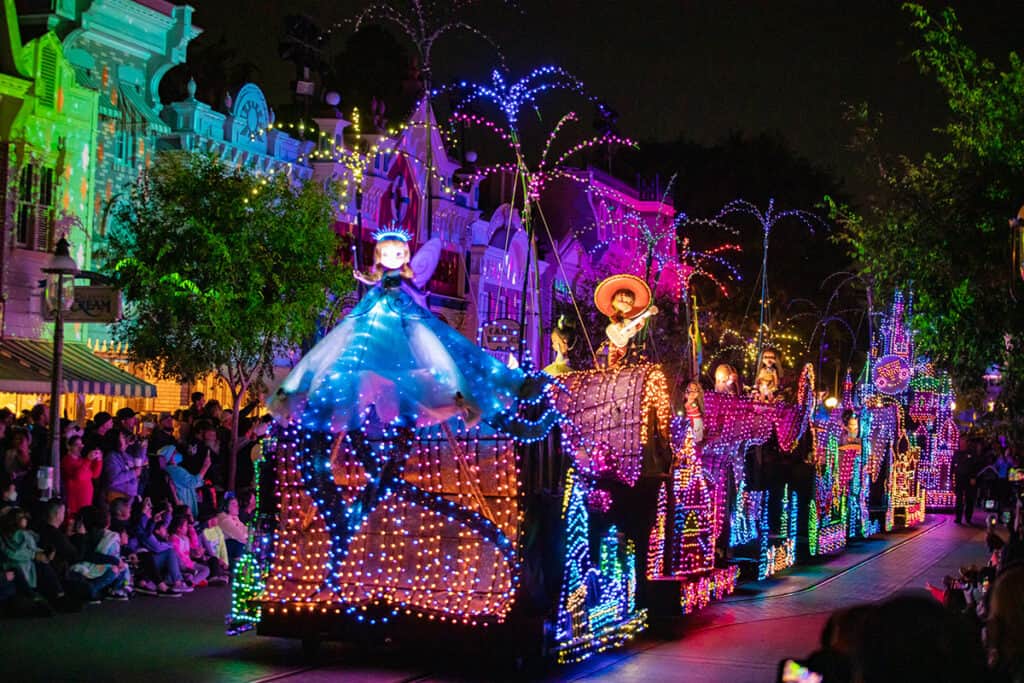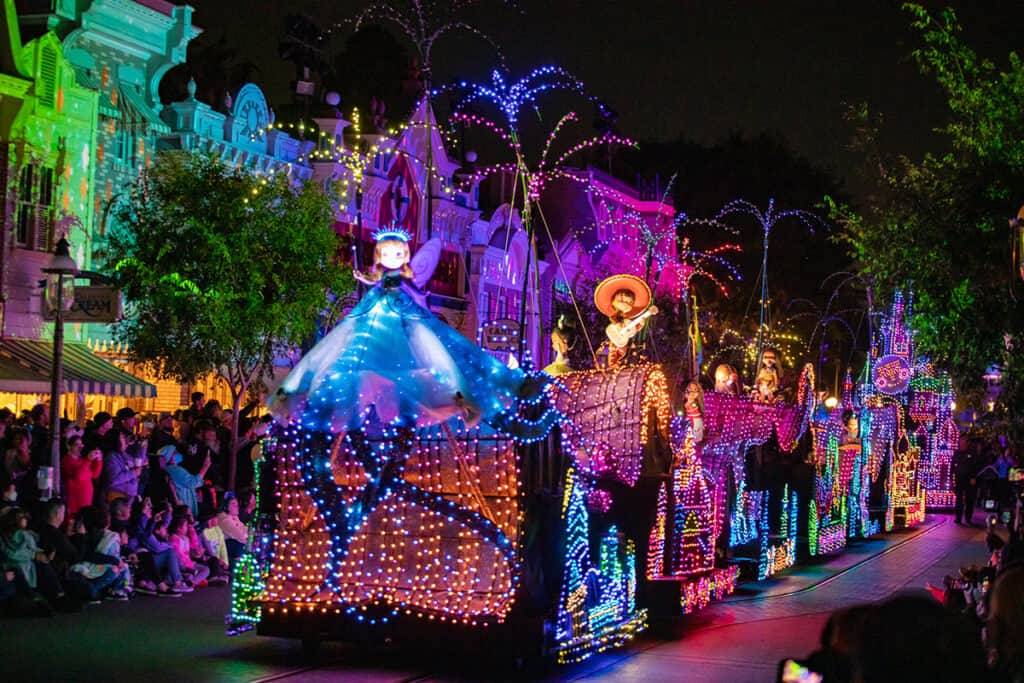 When is the best time to visit Disneyland?
Here's the biggest tip for when to visit Disneyland: The locals don't fancy coming out when the weather isn't great, which is rare to be honest but it does happen!
I have visited Disneyland loads of times and the one time I noticed it being a little lighter in the crowd department was the Autumn. Fall. October is pretty much the best time to go to Disneyland!
I know this because this morning (October when I first wrote this post) I set out of the Grand California Hotel which is literally IN the grounds of the California Adventure park at 9.30am and by lunchtime we had blitzed nine rides!
Read where else to visit in California in October >
There are a few other reasons why October is the best month to visit Disneyland: the schools have finished their summer vacation and the inclement fall weather bodes well for queue-free queuing as apparently "Californians don't like the rain".
It was only overcast, so we were even happier, and with Halloween looming the entire park was pumpkined.
Here is what the Disneyland site recommends for best time to visit:
Mid-January through mid-March (except for President's Day Weekend)
Mid-April through mid-May (except during Spring Break)
Mid-September through mid-November (except during Halloween Time)
But note that these off-peak times might also mean some rides undergo maintenance and park opening hours might also be reduced.
What days of the week are best to visit Disneyland?
Mid-week helps. We avoided the weekend just by chance and were rewarded with a few less strollers and mobility scooters. Tuesday, Wednesday, Thursday is ideal.
Should I visit Disneyland or California Adventure?
This is a huge question!
If price is an object (and it's not cheap!) I am starting to swerve towards California Adventure.
However now that Star Wars Land has opened in Disneyland I might have to change my mind, this is an epic new land for fans of the force.
I wrote the Millennium Falcon and filmed it in this video!
Your old favourites are still there too like Space Mountain and Indiana Jones, but these days it's all about Star Wars in Disneyland.
But cross the courtyard and head into California Adventure Park, which opened in 2001 but struggled for a long time, and you might be very pleasantly surprised if you haven't been for a while.
Soaring Over California is still one of my favourites and if you get there early, like we did last time, no one was there at all so we whizzed in and were seated in our flying machine within three minutes for an airborne glide over California, which includes the smell of oranges when you get to Orange County.
I was also lucky enough to be invited over for the media opening of Cars Land and still this park is one of my favourites with Radiator Springs Racers plus dining. The kids will love this.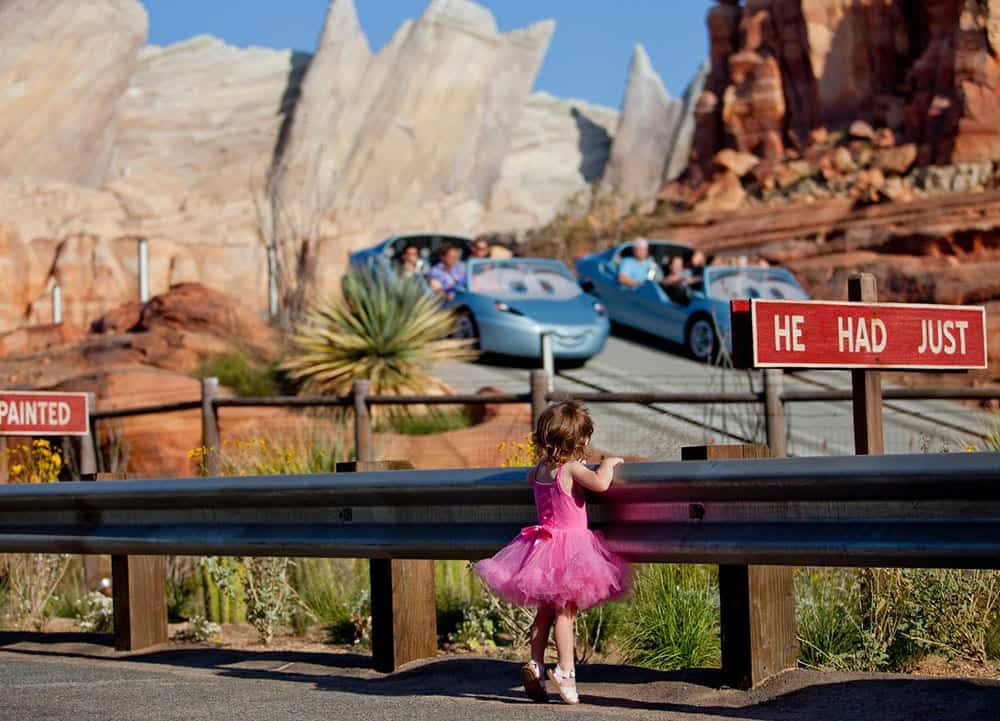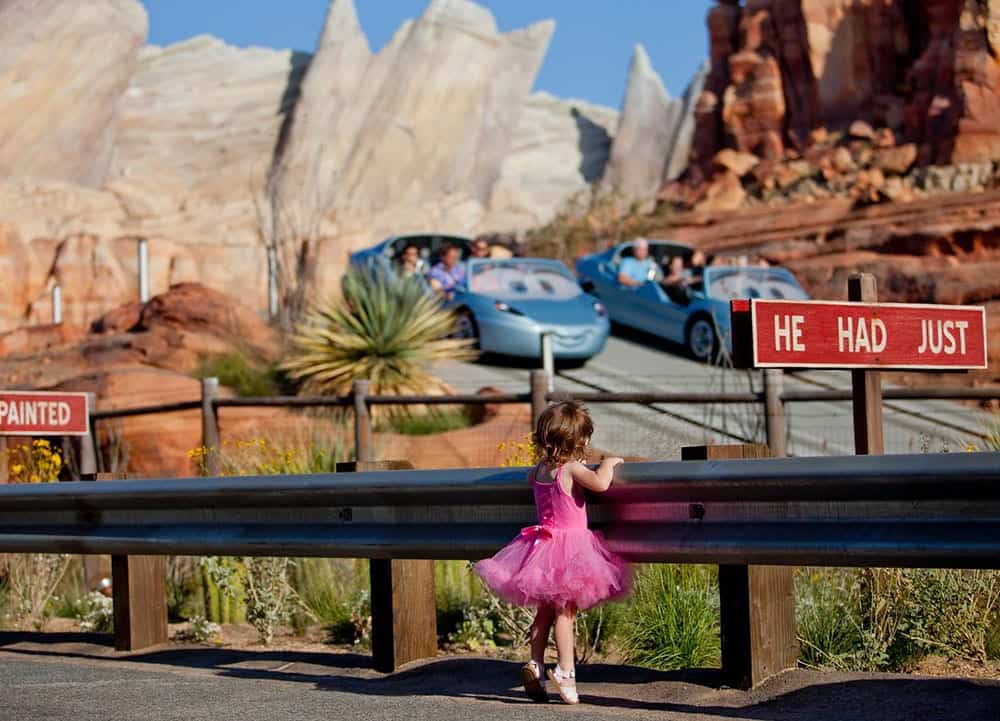 The Tower of Terror has been reimagined and lines up to 80 minutes is not uncommon. Over at Paradise Pier there's the breathless California Screamin roller coaster which does the full loop-de-loop and the really fun Toy Story Mania which is a 4D ride where you battle against your opponent sitting beside you shooting targets with your laser gun while having air blowing at you and your carriage moving all over the place.
There are other rides to keep you entertained for ages here too, but one worth taking your little girls into is definitely The Little Mermaid. Very tame and very cute.
Turtle Talk with Crush from Nemo will also have your kids intrigued as the turtle on screen talks to individual kids.
I also like Grizzly River Run, but prepared to get a little wet!
And when you've had enough of the fun and want a posh dinner out, head to Napa Rose Restaurant. No it's not all kitsch and fatty foods here! This is a fine dining restaurant that will set you back a pretty penny, but a posh way to end your day.
Read my blog post about hanging out at all the great restaurants and shopping at Downtown Disney >>>
You might also like my post on 12 marvelous day trips from LA!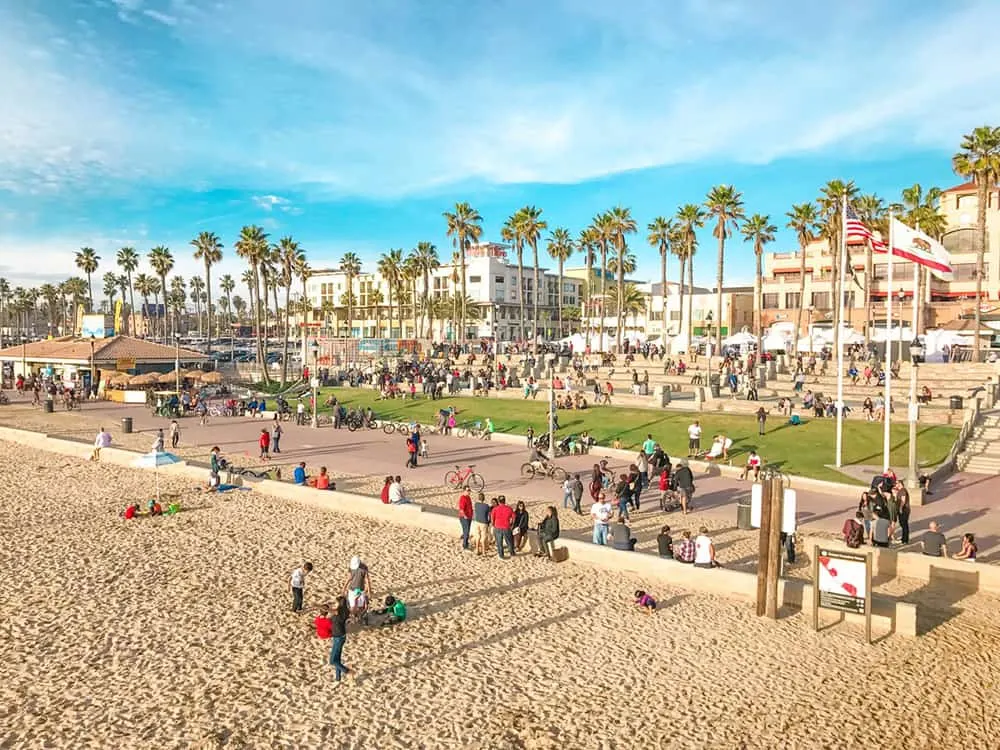 SaveSaveSaveSaveSave