Are you wanting to visit Disney World in 2023, but hate the thought of huge crowds?
This post covers all great tips and tricks, including the best time to visit Disney World to avoid crowds, get the better weather, or when the best events are held.
Read more: I have also added this post on how to do Disney World like a local. It's filled with inside knowledge and tips on how to avoid long lines and save some money on things you don't need – and some things you do!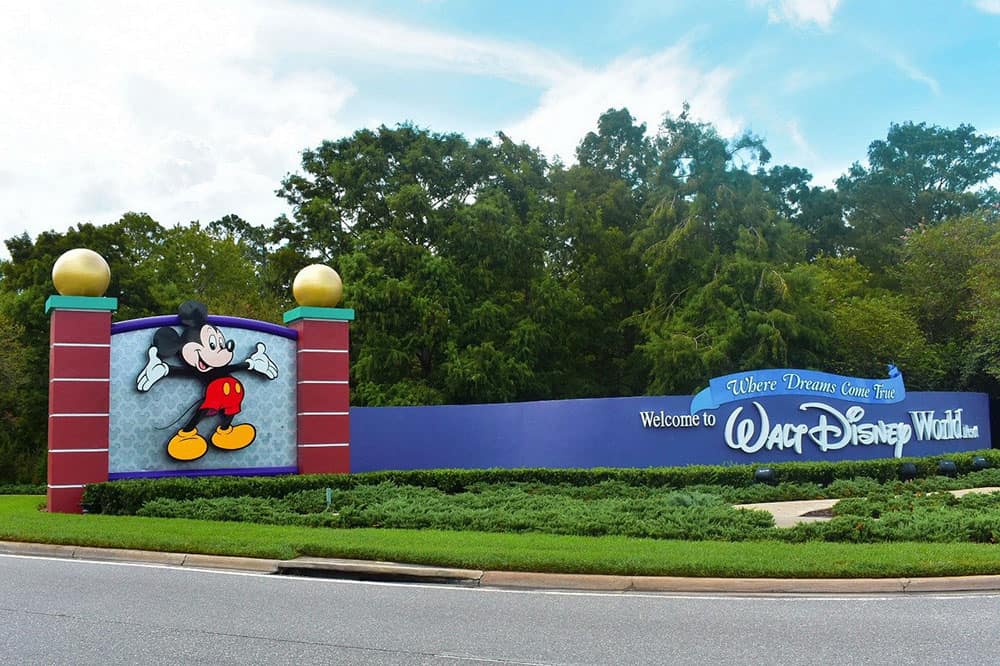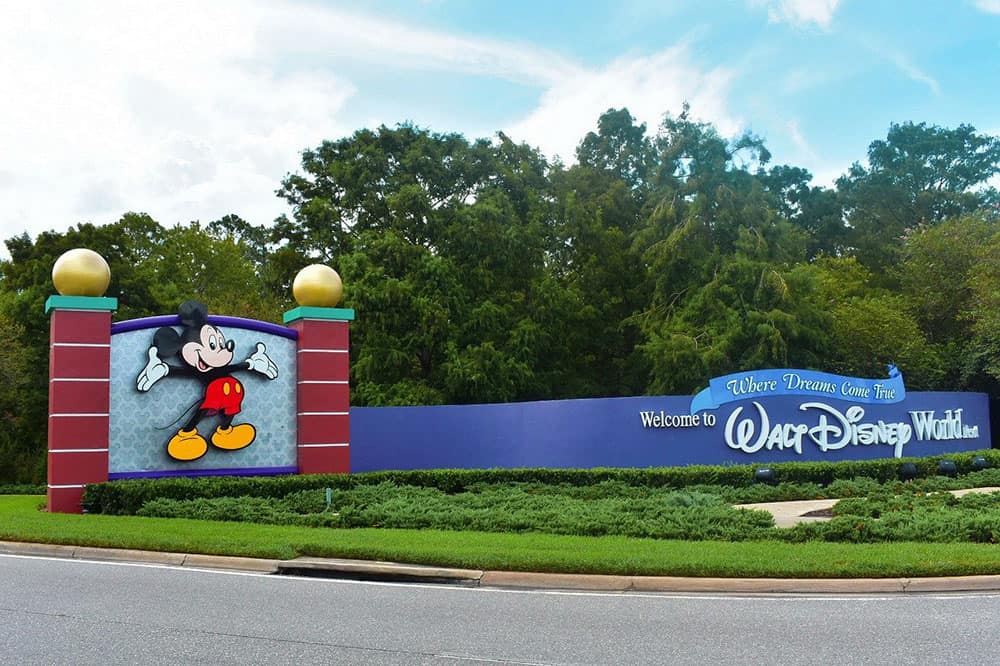 But did you know that Walt Disney secretly bought big chunks of land out here in Orlando, Florida after his Disneyland park was built out on in Anaheim, which cramped his huge vision into a little 40-hectare (99-acre) plot?
Deciding never to be cramped by neighbours again, Walt Disney began anonymously buying small parcels of land in Florida, 5,000 and 20,000 acres at a time. The locals wondered who was buying it all up.
Now it's so popular, posts like this exist to help you plan when to go to Disney World to avoid the crowds and bad weather and get some inside tips for seeing the Magic Kingdom!
In 1965, seven years after Disneyland had opened in California, the magic of Disney arrived in Florida when Walt Disney announced his imagination.
Today Walt Disney World Resort here in Orlando stretches over 43 square miles (nearly 70 sq km or 27,520 acres). Compared to Disneyland in Anaheim at 0.15 square miles (99 acres). That's bigger than Manhattan!
As you know, pretty soon the hotel chains and other theme parks came making Orlando the theme park capital of the United States which now has Universal Studios, SeaWorld, The Holy Land Experience and more fun and water parks.
Read my post on the best time to visit Disneyland California here >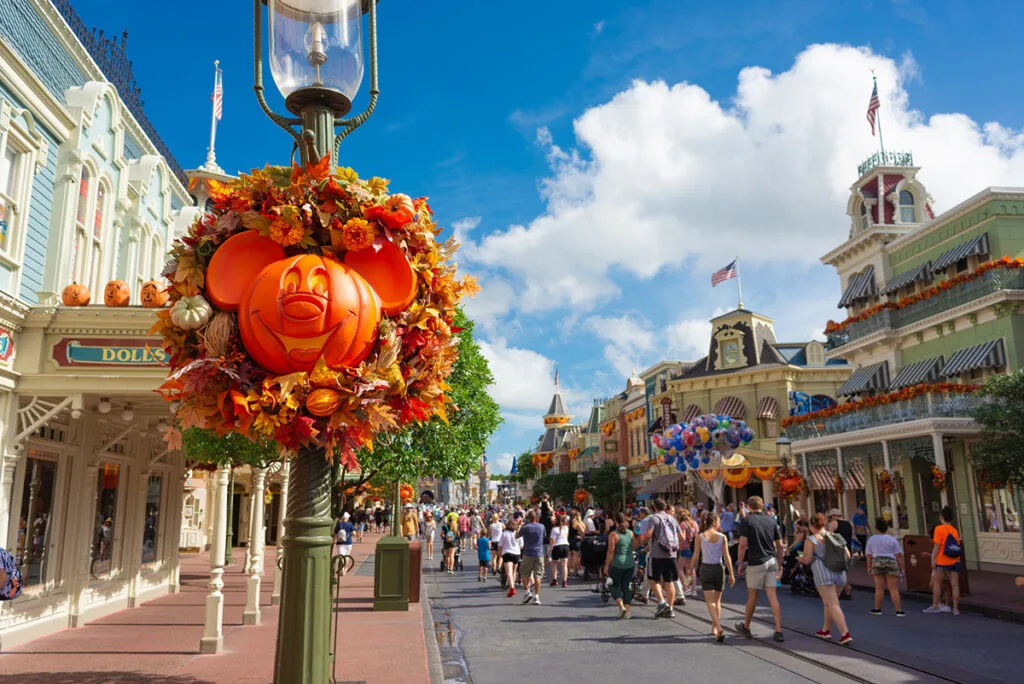 Because Disney World is so huge, you need to spend a few days here – preferably a week to ride the full magic kingdoms, explore futuristic destinations and lost worlds, and get lost in the fairytale world of princes and princesses.
There are four Disney theme parks within Disney World:
Disney's Animal Kingdom, which includes real exotic animals and themed rides.
Disney's Hollywood Studios, with loads of movie characters and the Star Wars Galaxy's Edge park.
Magic Kingdom Park which has many of the same rides as Disneyland in California, including iconic Cinderella castle.
Epcot Center, which is planning a Guardians of the Galaxy ride.
By the way, there is a lot more to Orlando than Disney. In fact here are few other things to do that don't include theme parks in this list of the best things to do in Orlando besides Disney World! They include space travel, shopping, golf courses, gardens and curiosities.
*This post contains affiliate links. If you make a purchase I will earn a small commission at no cost to you.
If you plan on visiting more than one theme park while you're in Orlando, grab a CityPass for up to 30% in discounts across several parks over several days.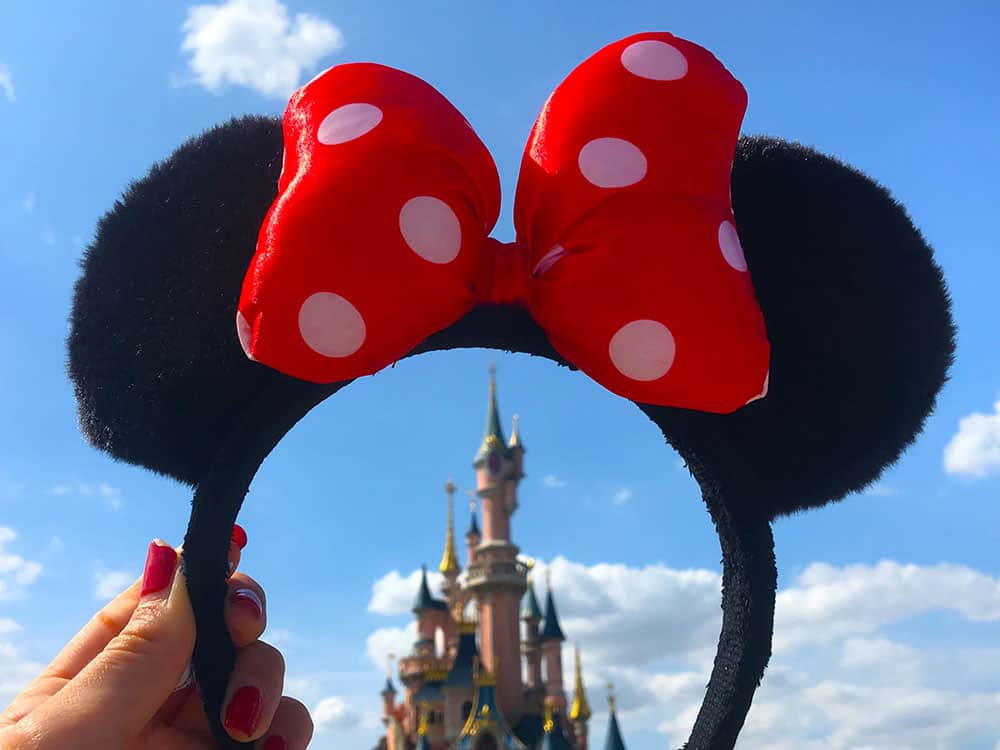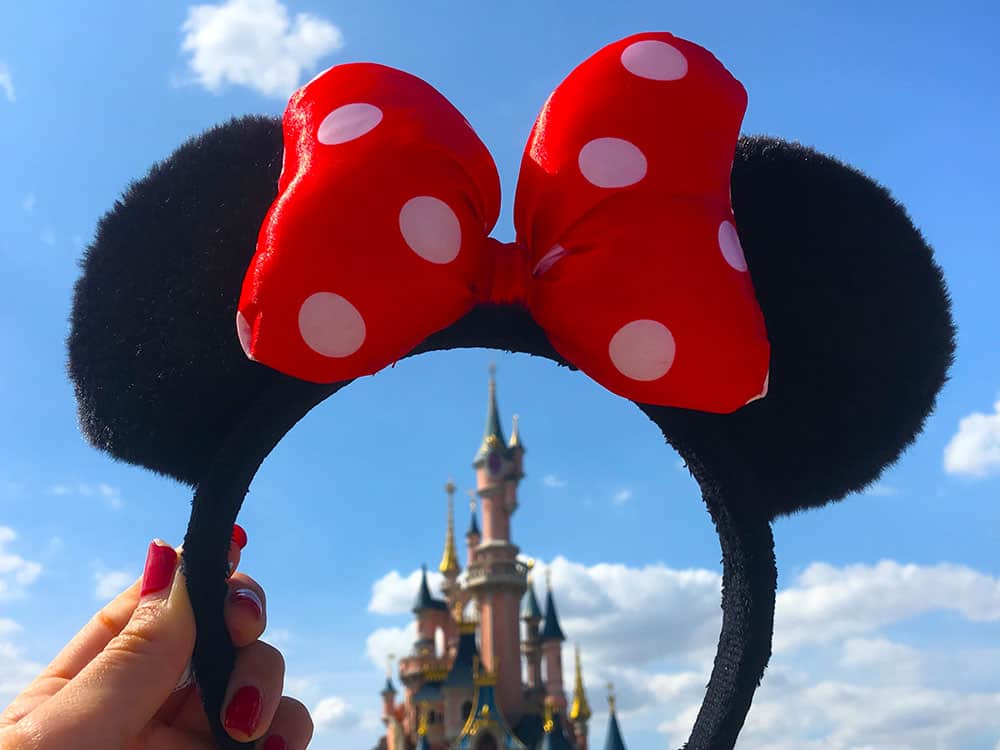 Here's what to expect at Disney World
*Disclaimer: while I have made every effort to ensure the content below is correct, please click on the relevant links to go directly to double check hours, costs, latest weather or pandemic interruptions, etc.
To enter the Disney parks you will need a valid ticket AND and have made your theme park reservations, which you can do via the Disney Park Pass system.
All Guests aged 3 and older must have a theme park reservation in addition to valid admission for the same park on the same date (limit one park per day).
That means BEFORE you book your Disney ticket, check this calendar to make sure you can make your Disney park reservation on the dates you plan to go. Then go ahead and book your tickets, then go back and book your park reservation.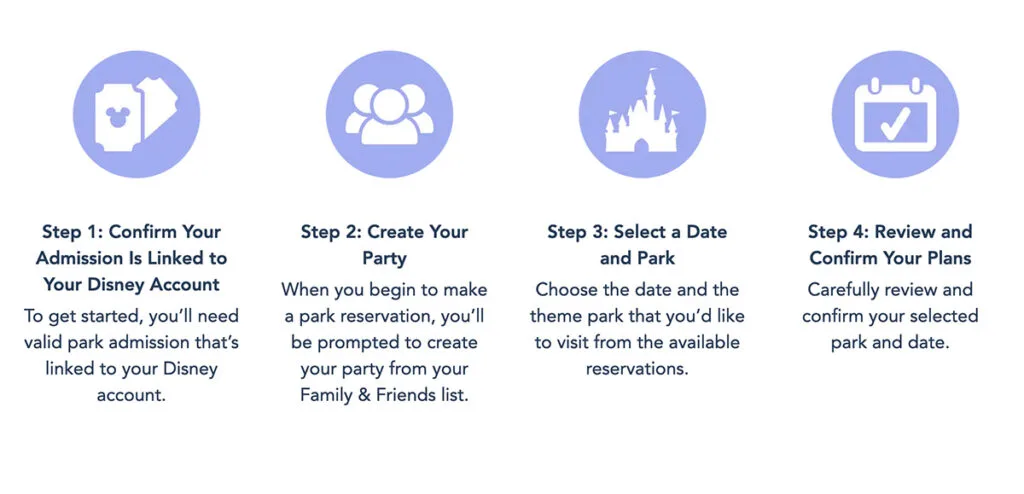 You will need a confirmed hotel accommodation or dining reservation only if you are visiting a resort hotel due to parking constraints.
The best thing to do is Download the Disney App to your phone to be kept up to date and manage your visit while you are in the Park including making dining reservations, contactless payments and ordering food. Plus you can look at wait lines for various attractions, show times and even join a virtual queue.
Read more about the Park Hopper Plus options in my post on How to do Disney like a Local.
Things to know before you go
• All visitors to the park need to confirm at the time of booking that they are not experiencing any of the symptoms of COVID-19 identified by the CDC.
• Mask wearing is now only optional. Face coverings are no longer mandatory. Guests are advised to use the My Disney Experience app, MagicBands, and contactless payment to ensure a smoother and safer experience.
• There may be physical distancing rules in place at parades, beloved Disney characters may not be hugging. Expect social distancing on rides and barriers to keep people further apart.
• Disney World has also put higher-level cleaning protocols in place in busy areas, as well as providing hand sanitizer and hand-washing locations throughout the park.
Disney is monitoring the on-going situation and paying close attention to CDC guidelines. As the vaccination program continues the park is relaxing restrictions wherever it is safe to do so, and the above measures are subject to change.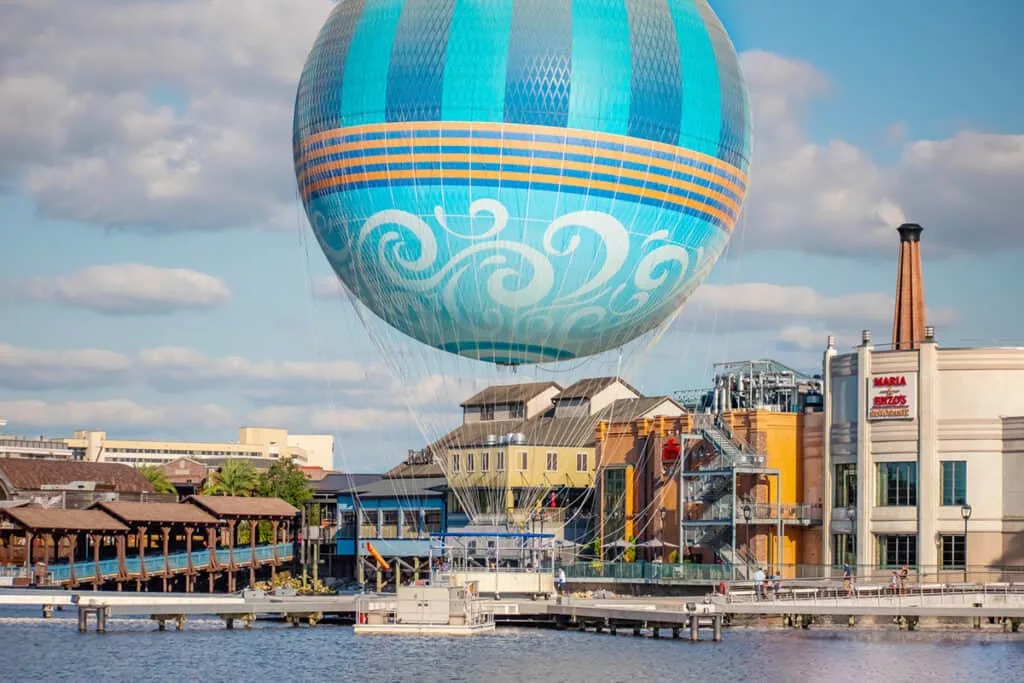 Pro tip: if you arrive in the afternoon and don't want to use up one day of your precious park tickets, take the family to Disney Springs. This is right outside Disney Land and is free. It's filled with shops, restaurants and some paid attractions that will provide a great warm up for tomorrow!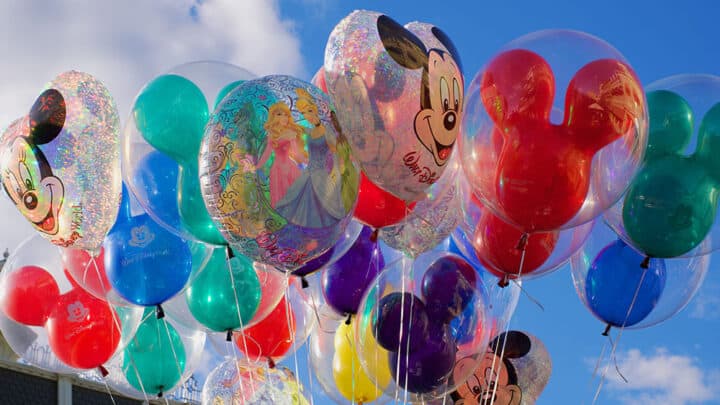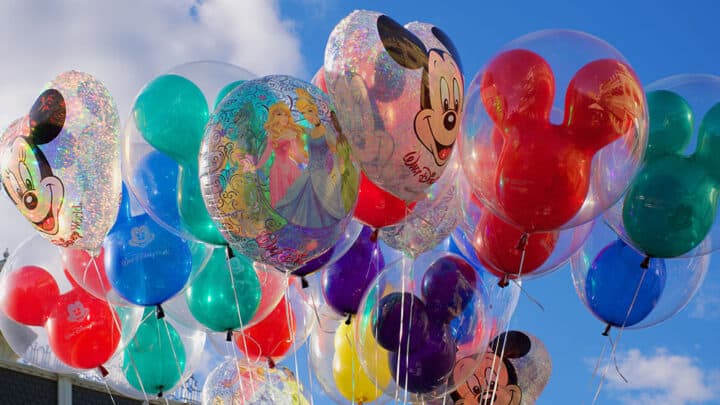 When is the best time to go to Disney World?
So having decided to visit Florida's Magic Kingdom, the question remains: when is the best time to go?
Disney World is a great time any time, but there are definite factors to consider when planning exactly when to take your road trip or quick break.
Below are a few of the best times of the year to visit Disney World, depending on what you are looking for in a vacation, as well as a few FAQs to make planning your trip even easier!
>> For 101 tips to get the most out of your Disney World experience, click here.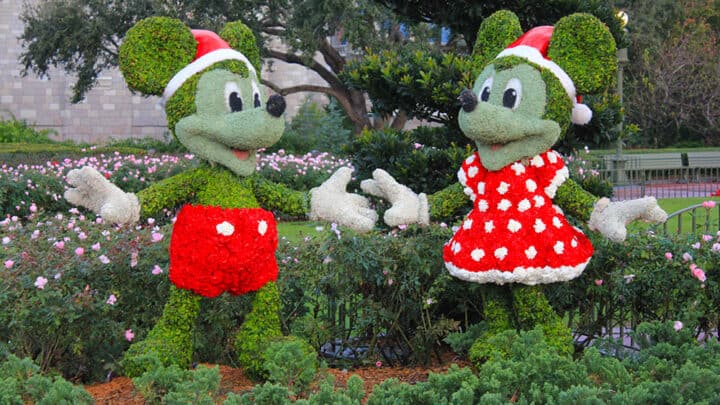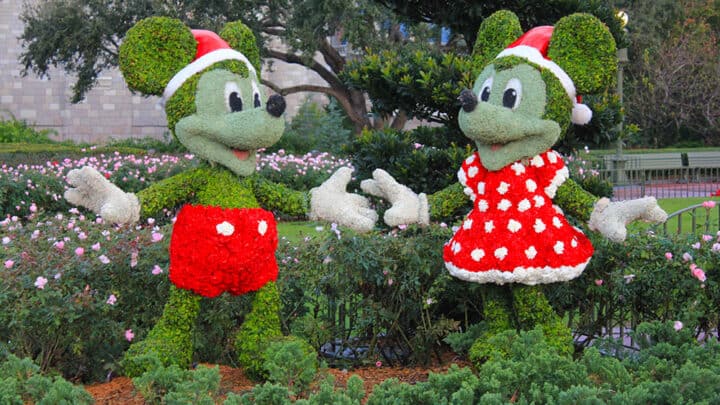 If you want to avoid the crowds
Predicting the crowd levels at Disney World to avoid massive wait times for rides is a tricky business, but there are a few things to keep in mind if you are aiming for a less busy experience in the parks.
If you're not taking kids, then school vacations are obviously best avoided, as well as weekends. And avoid Spring Break, Memorial Day Weekend and Thanksgiving week too!
Schools in Florida start early-mid August, so late August can be a good time to go. Check the Florida schools calendar.
>> The best times to visit are weekdays in January, February, September, and October for less crowds.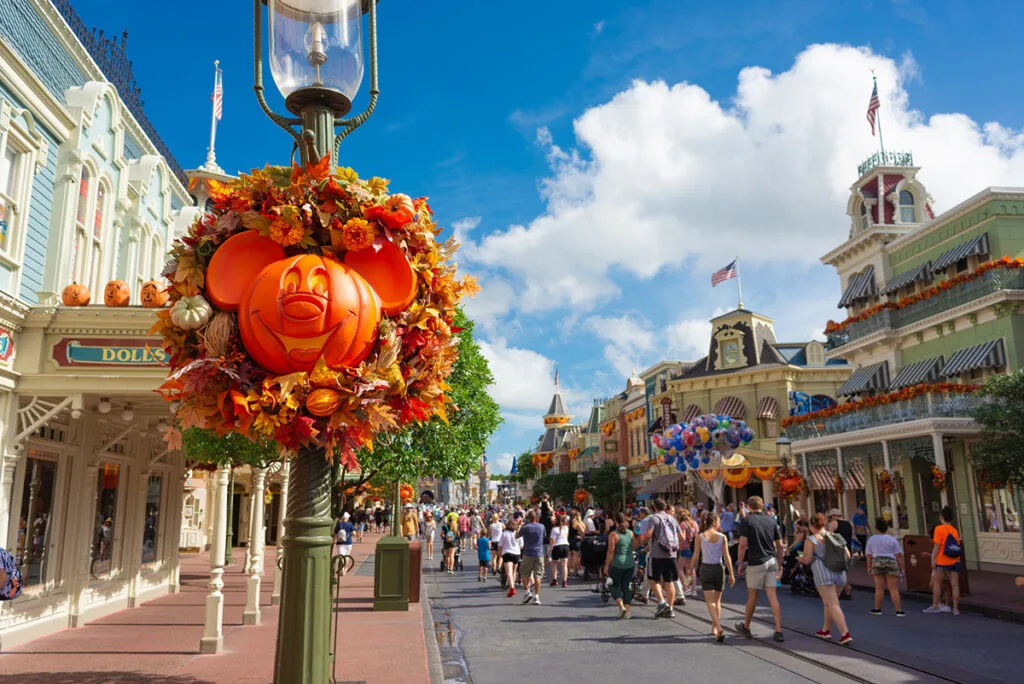 Pro tip: arrive BEFORE the gates open. And better yet, stay in one of the Disney park hotels and get access to the parks before the general crowd AND take advantage of extra hours on some days for park hotel guests.
Please bear in mind, this a general tip. Obviously on any given day crowd sizes will be affected by various things like how many people have had their Disney vacation put off due to Covid and now they're back in the park in droves!
Disney is not just for kids either. I have included Disney World in this list of 12 fun places to have Spring Break in Florida, because – well it IS fun!
January is usually the best month for low crowds, particularly in the week after the Walt Disney World Marathon but you do run the risk of wet weather (I say just where a jacket or pack an umbrella!).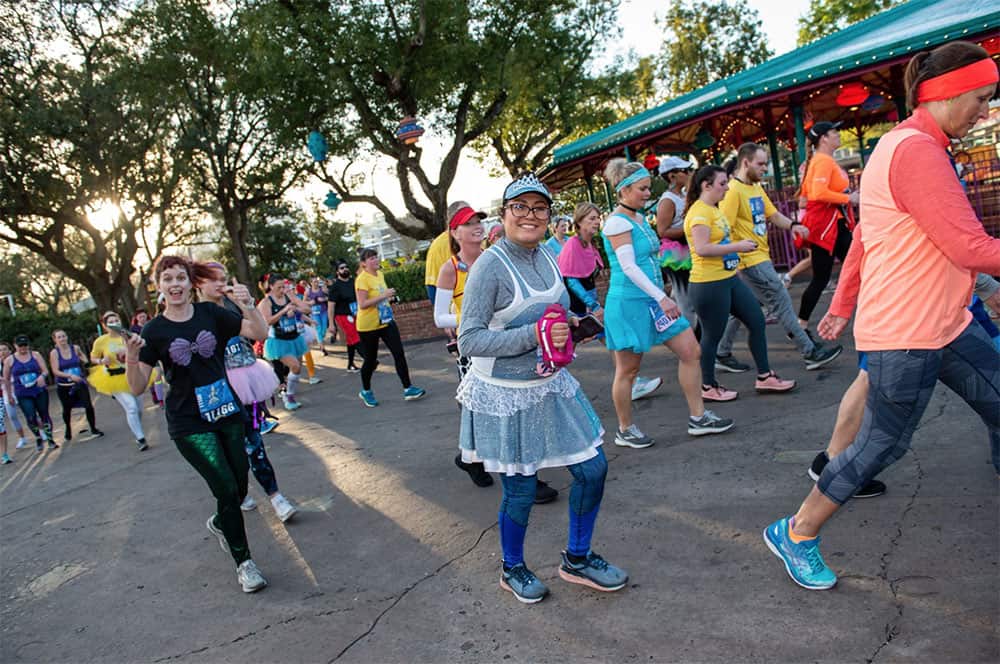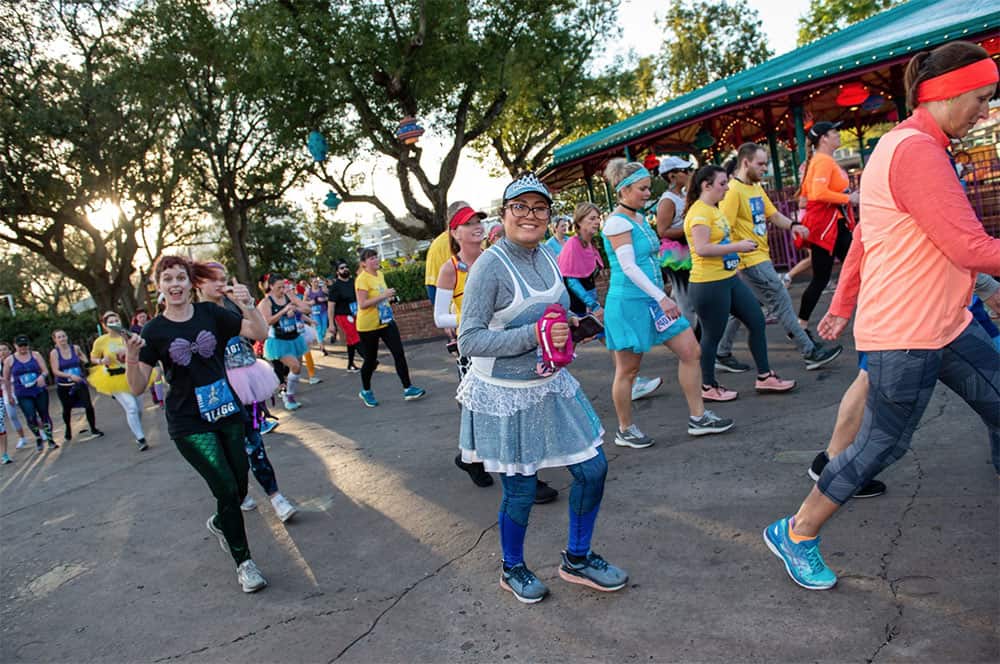 If you want perfect weather at Disney World
If what you really want is a trip to Disney World with perfect weather, avoid the Florida summer!
In Orlando, the worst months are the peak summer months of June and July. They are hot, humid, and sticky, and coupled with the summer vacationers, this makes for a less-than-perfect experience.
Early December offers an excellent climate – warm enough for t-shirts and shorts, without the intense heat or humidity of the summer or the rain of autumn.
November and March are also great options for shoulder season visiting.
If you want a special Disney experience
One of the best things about a trip to Disney World is the special events that take place throughout the year. Disney World events include Star Wars races, Disney Marathon, Flower and Garden shows and a whole lot more.
Christmas is obviously perfect for a great experience with parades throughout December and Mickey's Very Merry Christmas Party being a highlight.
But the real winner when it comes to special events at Disney World is September. You can count on Mickey's Not So Scary Halloween Party, Halloween Horror Nights throughout the month, and the EPCOT International Food and Wine Festival, plus the kids are back in school so the crowds are usually smaller!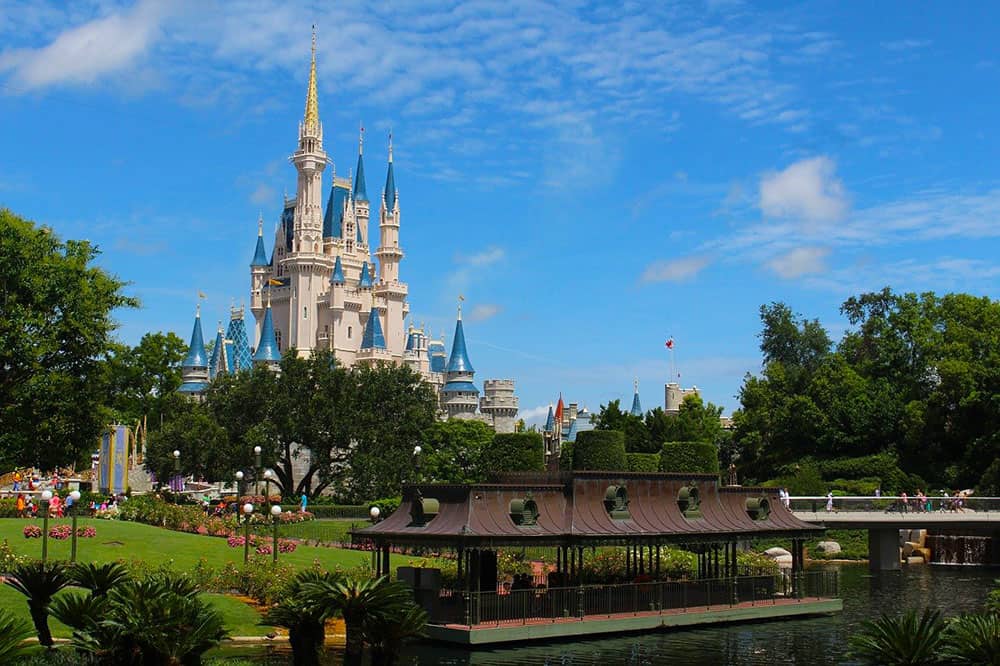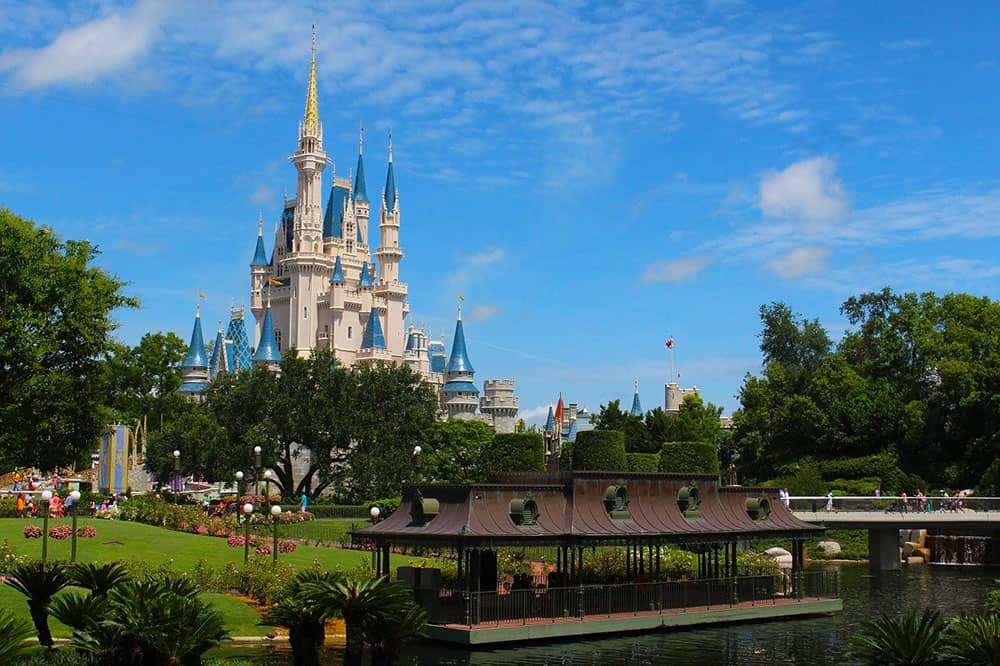 Disney World FAQs
When is the worst time of year to visit Disney World?
August is the hottest, most humid, and most crowded month to visit. Avoid if possible!
When is rainy season?
Late May through early July can be the stormiest portion of the Florida rainy season.
Early July through early September is slightly less stormy but is still hot, humid and wet.
Mid-September through early October's rainfall amounts are ruled by potential tropical systems and early fall cold fronts. These rainfall totals vary wildly from year to year as a result.
Also, hurricane season in Orlando is officially from 1 June to 30 November so keep an eye on weather updates.
Visit Weather-US.com for Orlando weather information.
When is the best time of year to visit Disney World?
In a nutshell, look for midweek days in November, December, February and March.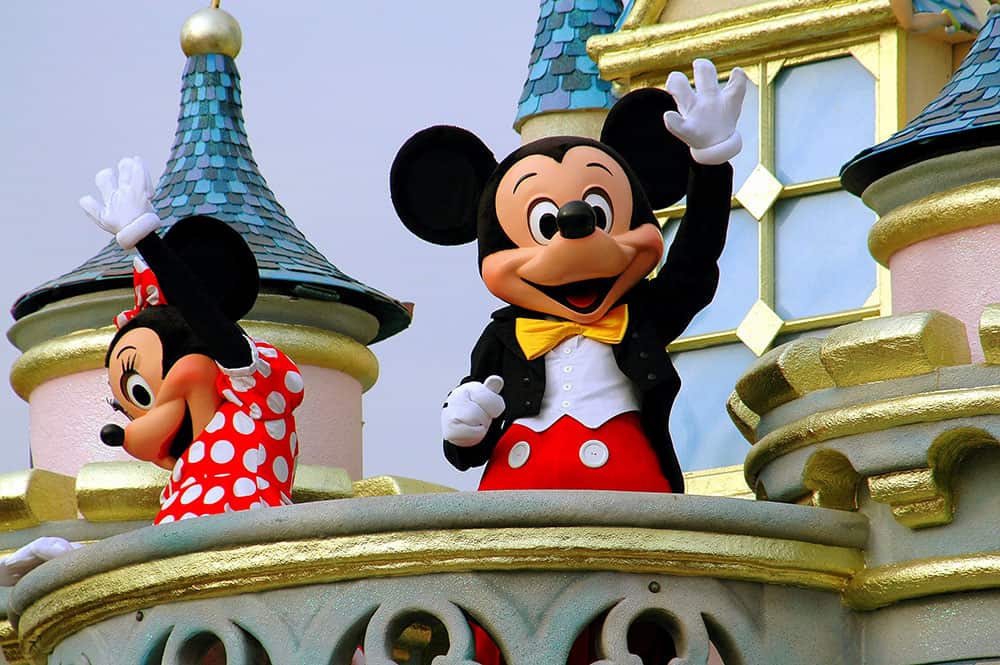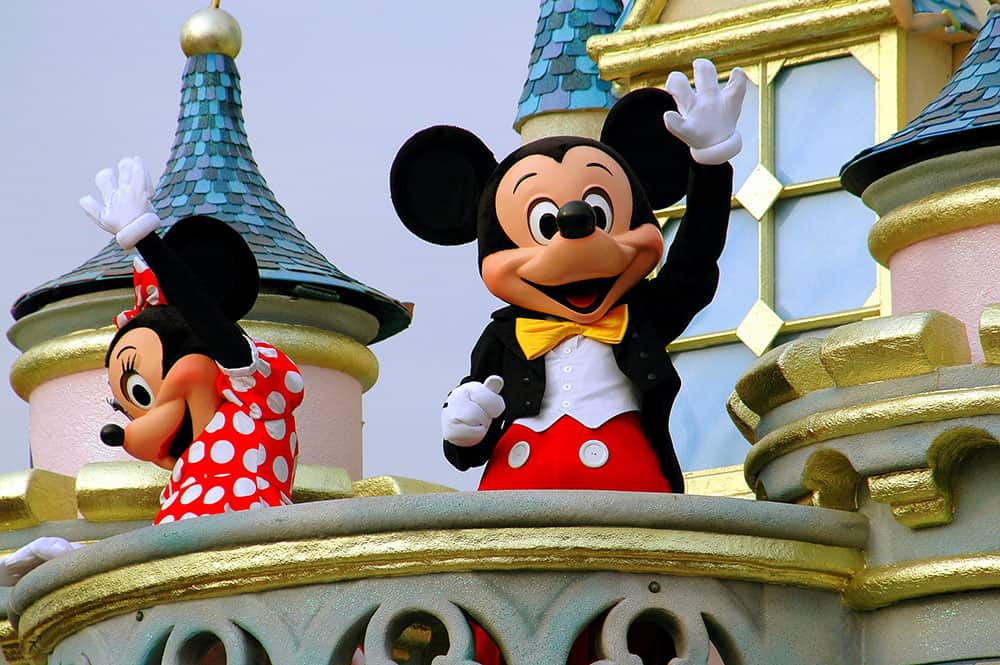 Disney World Park Hours
Park hours differ through the year and you can click on this 5-day Disney Park Hours interactive here. But typically plan for 8am to 9pm.
Disney World ticket prices
There are about as many ticket prices and options as there are days in the year! Family passes, local resident prices, military prices, 1 day passes… Typically prices are $109 for one day in one park only. Obviously the longer you stay the less you'll pay on a daily rate. Click here for ticket prices.
Do they shut the rides for refurbishment?
In a word, yes. Disney World tends to avoid shutting rides around important vacation dates, but most rides will shut once or twice a year for maintenance. Early January or early September are usually the times when the most refurbishment is taking place.
Where's the best place to stay?
As I've said, Disney World is huge. It's bigger than Manhattan. Whaaaaat! I know, right?!
There are 24 hotels at Disney World. It's mind boggling. Your best bet is to stay in one of the many Disney themed guest rooms and enjoy the perks of free transport around the park, early entry each day and other cool things.
If you stay in a Disney World hotel you get perks like going into the park before the public by half an hour and extended evening hours.
Not only that but Orlando is also home to Universal Studios, Sea World (although after seeing the size of the whales on Google Earth compared to their tanks, I now have a boycott on Sea World).
How do you get around Disney World?
There are loads of ways to get around, but you can expect to do a lot of walking! Bring good shoes.
The mono rail is the quickest form of transport in Disney World, but it only runs on three lines.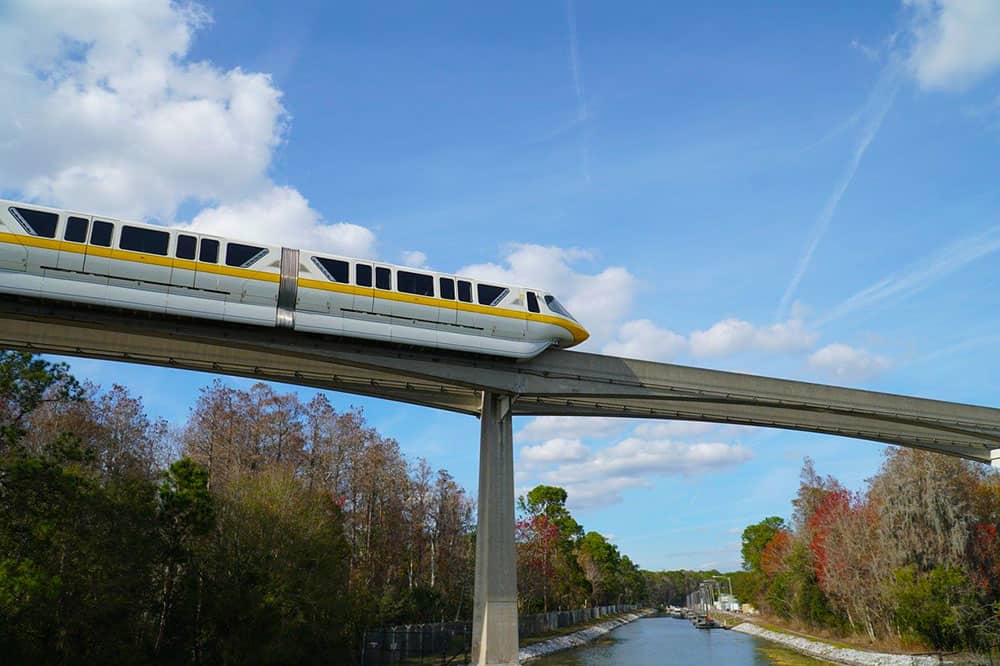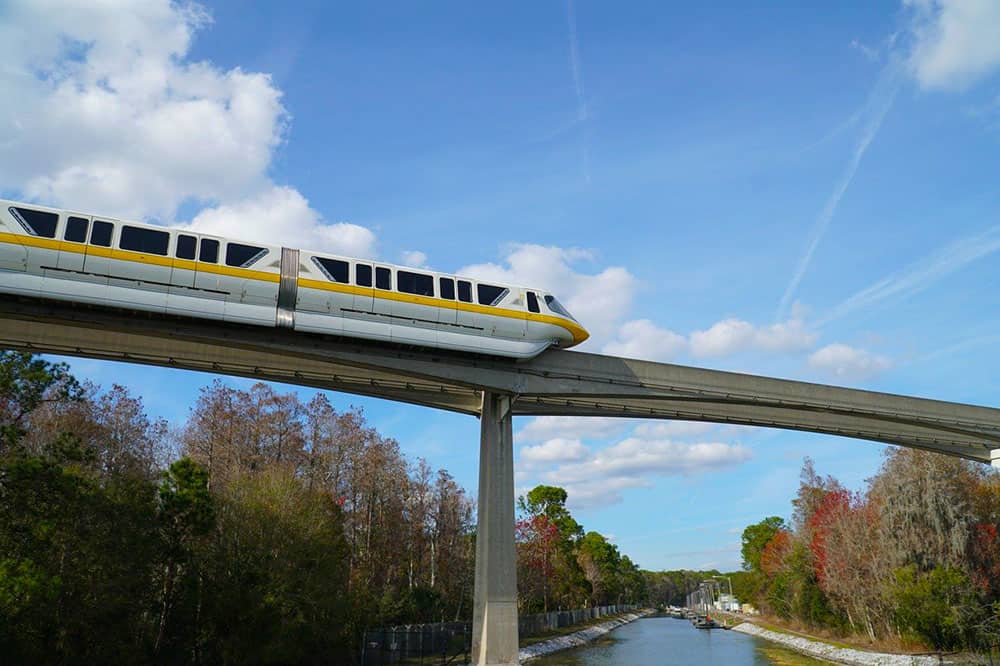 Tips for cheap travel to Disney World
Check out the Orlando CityPass for discounted multi-day Disney World tickets which also include Universal Studios and a whole lot more.
Of course Disney World is in Orlando, so most people will be searching for flights to Orlando International Airport (MCO) online and travel the 19 miles to the Magic Kingdom. There is also a complimentary shuttle service so they make it easy.
But if you can fly into another airport and rent a car, you might get cheaper prices.
Also plan to go mid week for cheaper flights, and even though it might be more expensive to stay in a Disney hotel, the benefits might just outweigh staying in a nearby BnB and having to drive yourself there and back.
This post has been my one of my most popular posts of 2021. See the rest of them, if you want to read only my best content!
>> For more great things to do in Florida, check out my post on 12 fun places for Spring Break in Florida.
>> For more ideas what what to do in Orlando, read my post on best things to do in Orlando besides Disney World! They include space travel, shopping, gardens and curiosities.