Disney World Orlando is genuinely "the most magical place on earth."
From the moment you drive down the four-lane highway into the park and under the welcome sign, your spirits lift. Sounds corny, but it's true!
But Disney World is also absolutely massive. The size of Walt Disney World in Orlando is about the size of the city of San Francisco, so as you can imagine, it's not possible to do it all in a couple of days!
But don't worry, this post, written by a local who's a mega Disney fan, gives you the best chance of ensuring you get to see all the things you want to, and some inside tips for avoiding long lines and saving a bit of money too.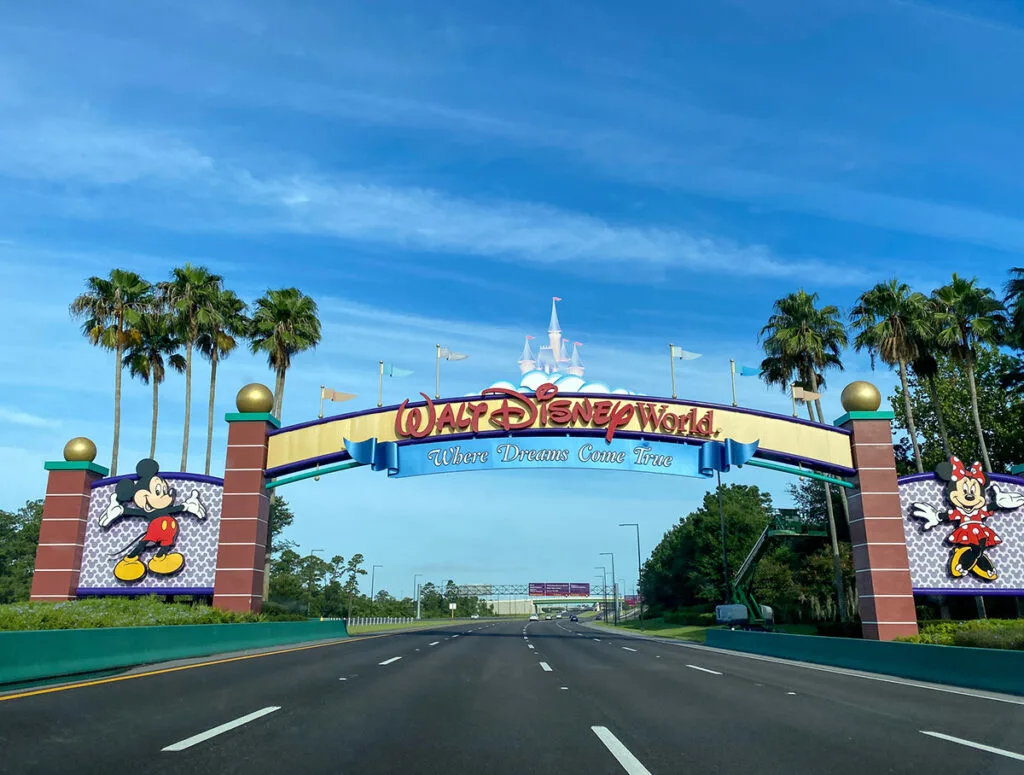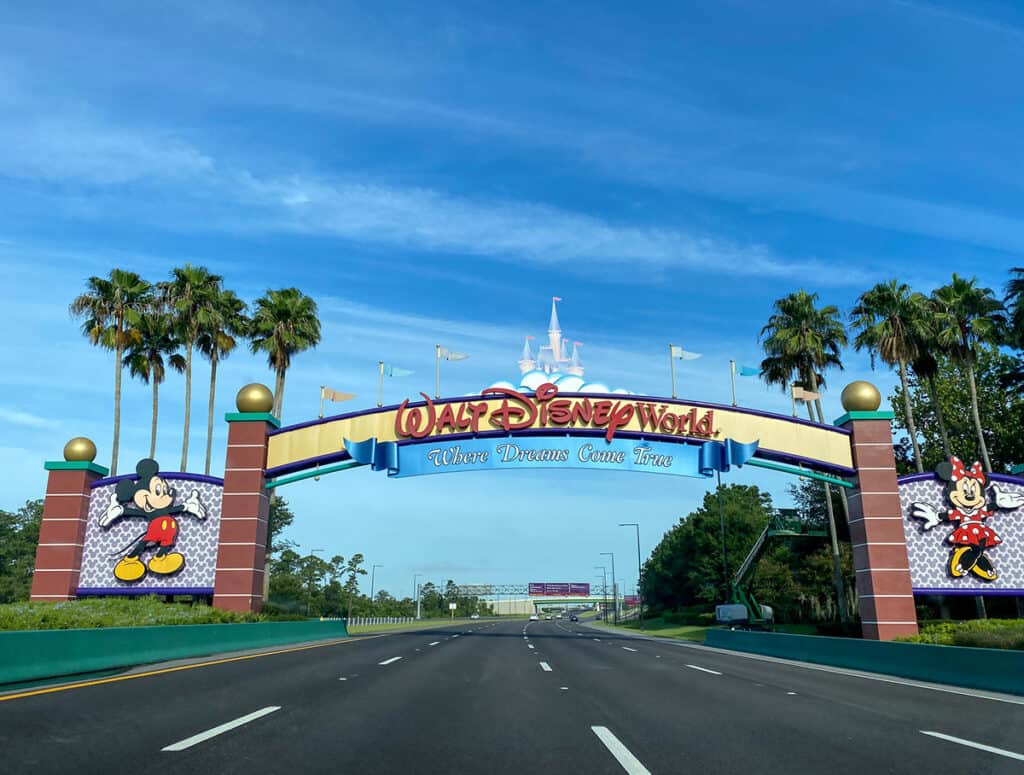 From Cinderella's Castle in Magic Kingdom to Animal Kingdom's Tree of Life, there is so much to see and explore in all the theme parks.
In fact there is literally sooo much, so read on to decide which places to make a beeline for, and which you might need to leave out.
If you want to know when the best time visit Disney World is, and all the steps for how to get your passes, I've got you in this post. But 2022 is a prime time to visit as Disney World celebrates its 50th anniversary.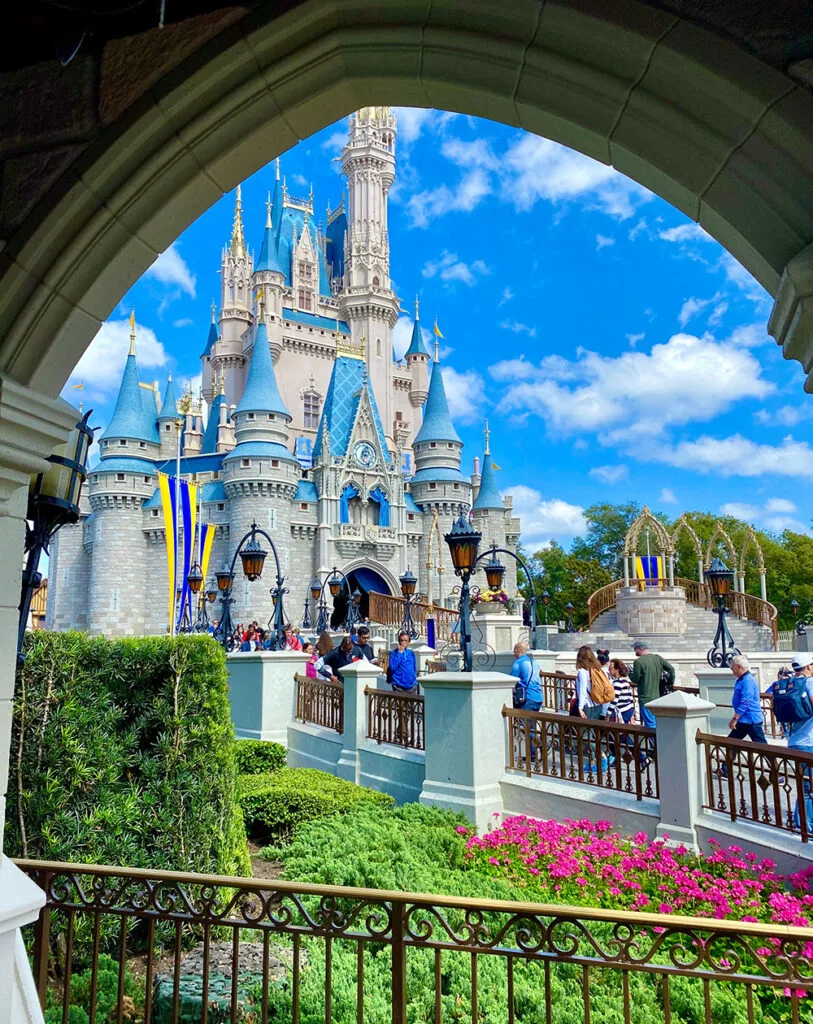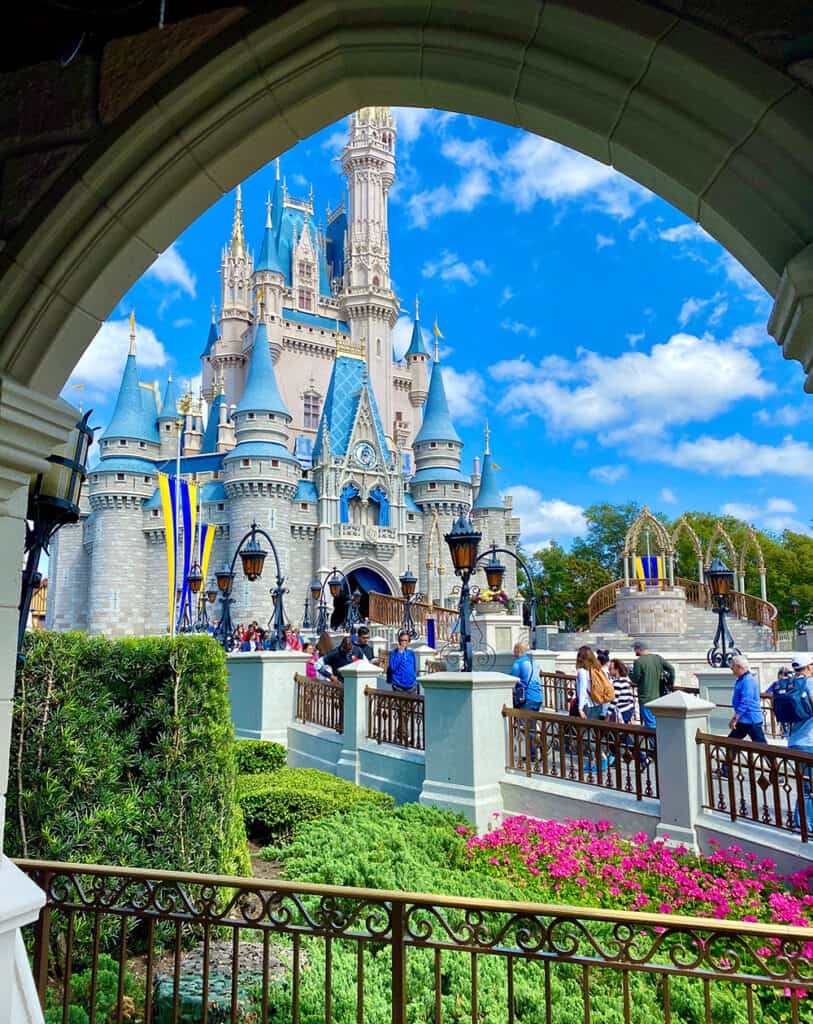 There is plenty of new merchandise and activities available to get the party started during these 18-month celebrations.
As a result, the theme parks are a little more crowded than usual, which may be worrisome due to covid-19. However, the corporation has implemented certain precautions to keep guests and cast members safe.
We will break down how to successfully conquer each of Disney World's theme parks, including some must-see attractions and shopping opportunities.
Walt Disney World's 50th Anniversary Celebrations
Disney World turned fifty this year and is doing everything imaginable to celebrate. You will see a lot relating to the anniversary through until 2023, from brand new firework shows to specialty Mickey Mouse ears.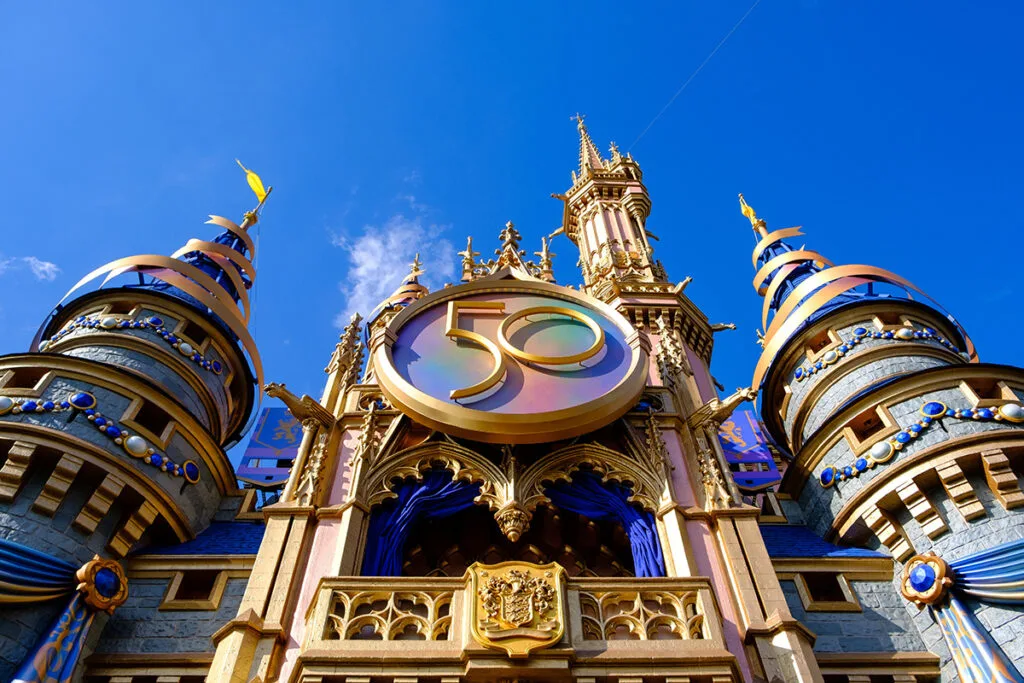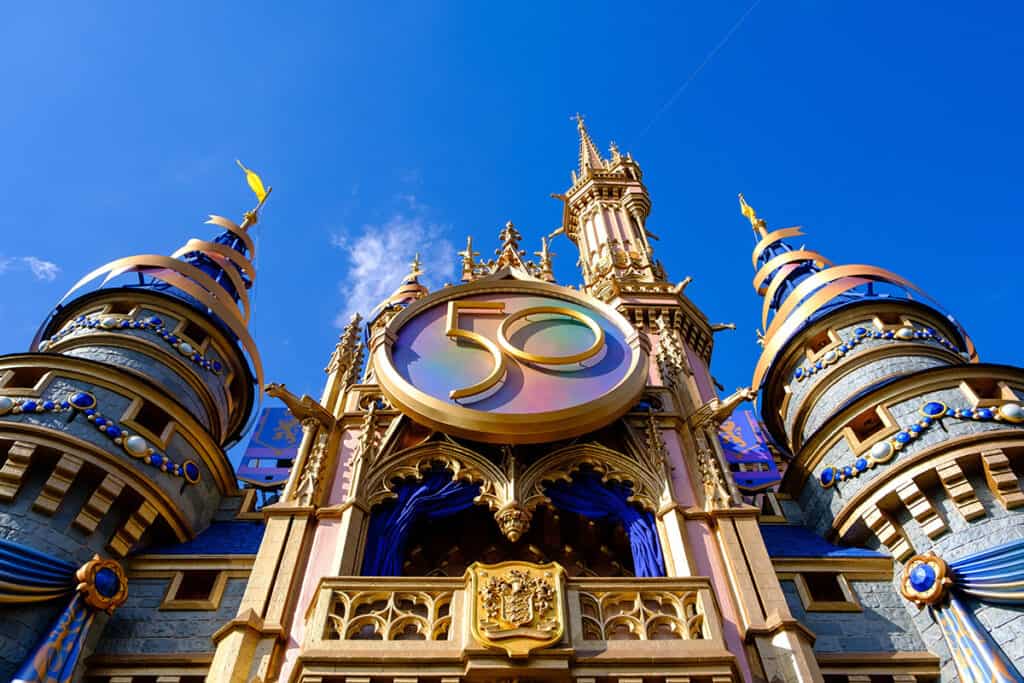 Cinderella's Castle, in the heart of Magic Kingdom, was recently painted in honor of the celebration. It resembles a massive birthday cake complete with "pink" icing and a "50" sign in place of traditional candles.
They have also updated the nightly firework show held in front of the castle. It is simply spectacular, highlighting some of Disney's most beloved animated films and songs on the castle itself.
There are also fifty gold character sculptures situated across all the parks as part of the celebration. Be sure to search for them as you go since they will only be available throughout 2022. Plus, you can get some photographs with your favorite characters after all, despite the park's canceled meet and greets.
And if you're a Disney pin collector, here are the rules for trading pins at Disney parks.
However, you should expect to see crowds and long wait times for rides as Disney fans from around the world are trying to experience this once-in-a-lifetime event.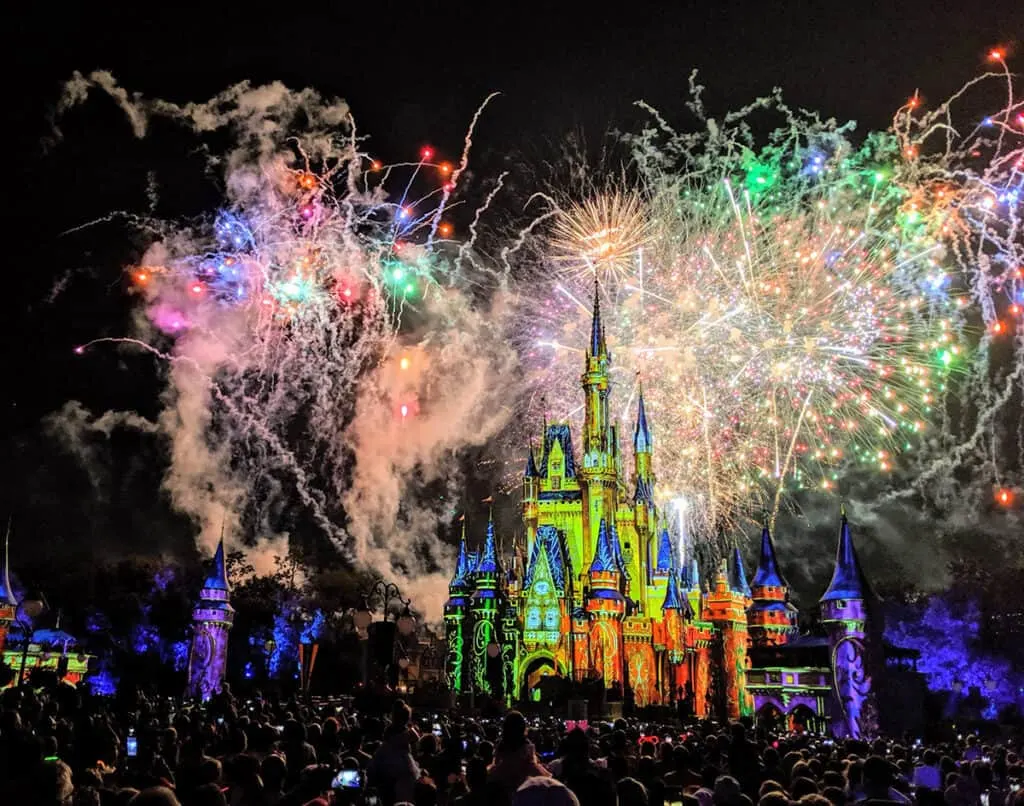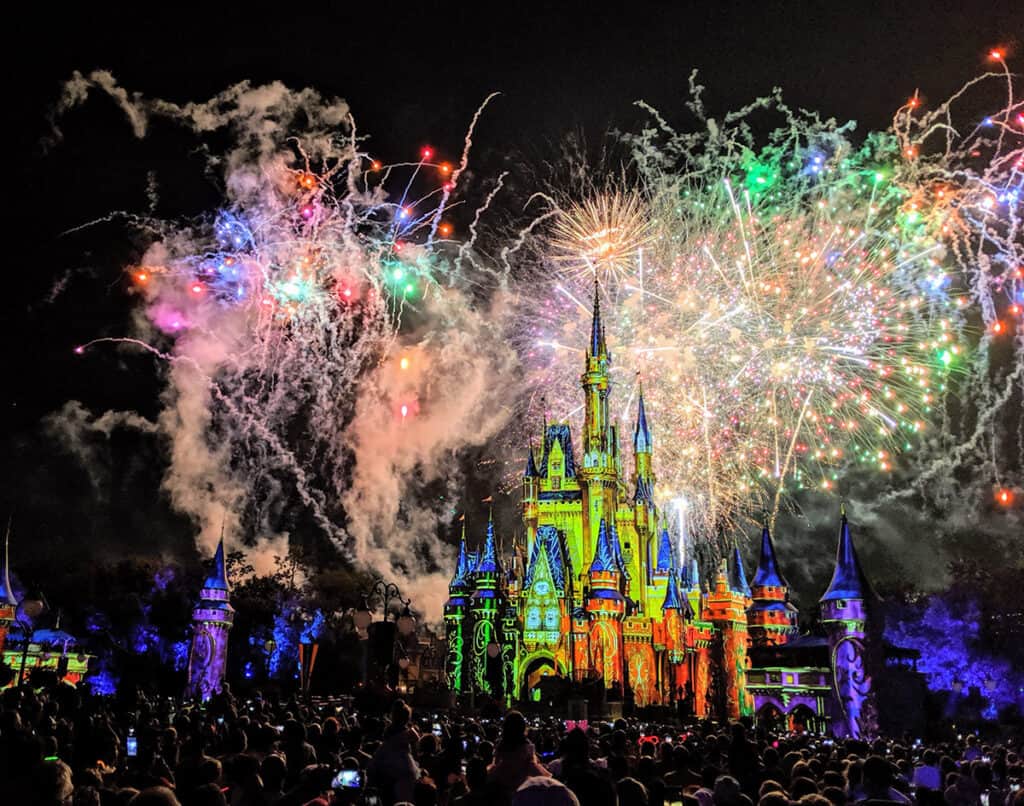 Things to Know Before You Go
Even the most tech-savvy people in your party may have some trouble figuring out how to navigate Disney World's newest mobile app! But it's worth persevering as you can achieve a lot through My Disney Experience, which we will cover below.
You can sign up for My Disney Experience online or through the app. Once your account is set up, you may utilize this platform to plan your itinerary and make reservations.
In addition, you may use it to purchase Disney Genie. There will also be digital copies of your park tickets, ride photos, and other helpful tips within the app.
What is Disney Genie & Disney Genie+ ?
Disney Genie and Disney Genie + are among the new services offered in the Disney parks. This is very different from Disney World's original fast pass system, which allowed visitors to avoid the lines for up to three different rides daily.
Disney Genie costs extra and you can only book your spot on the day. Prices begin at $15 for standard rides and more for premium rides in each park, allowing you to reserve a single time slot at once for non-premium rides.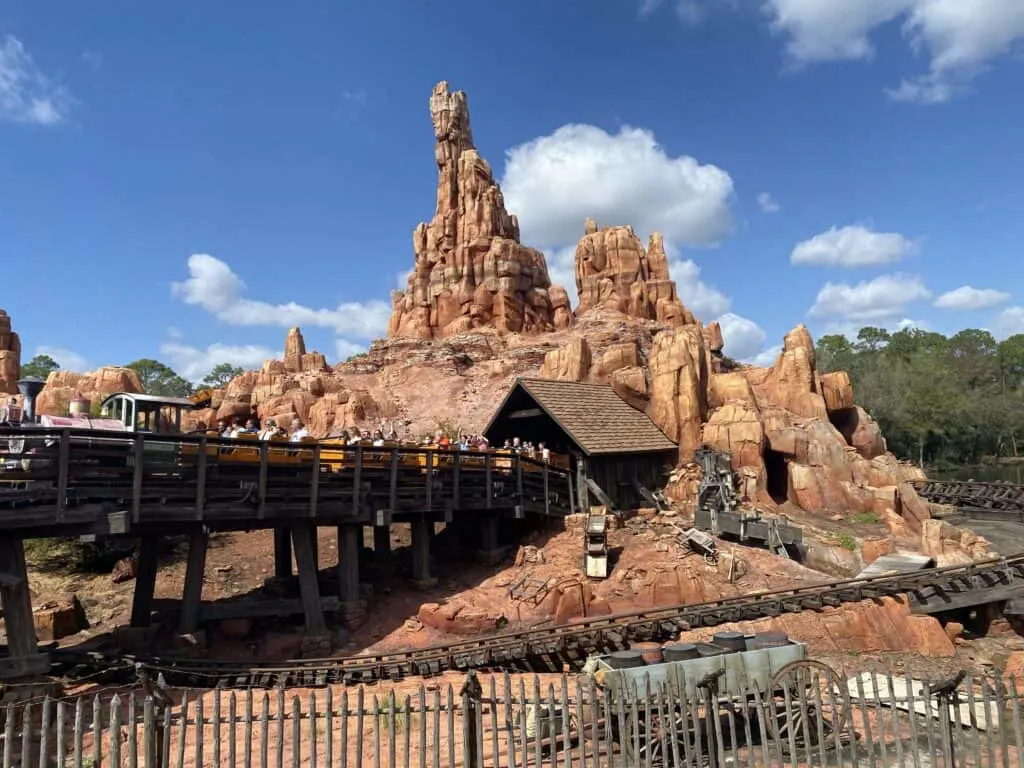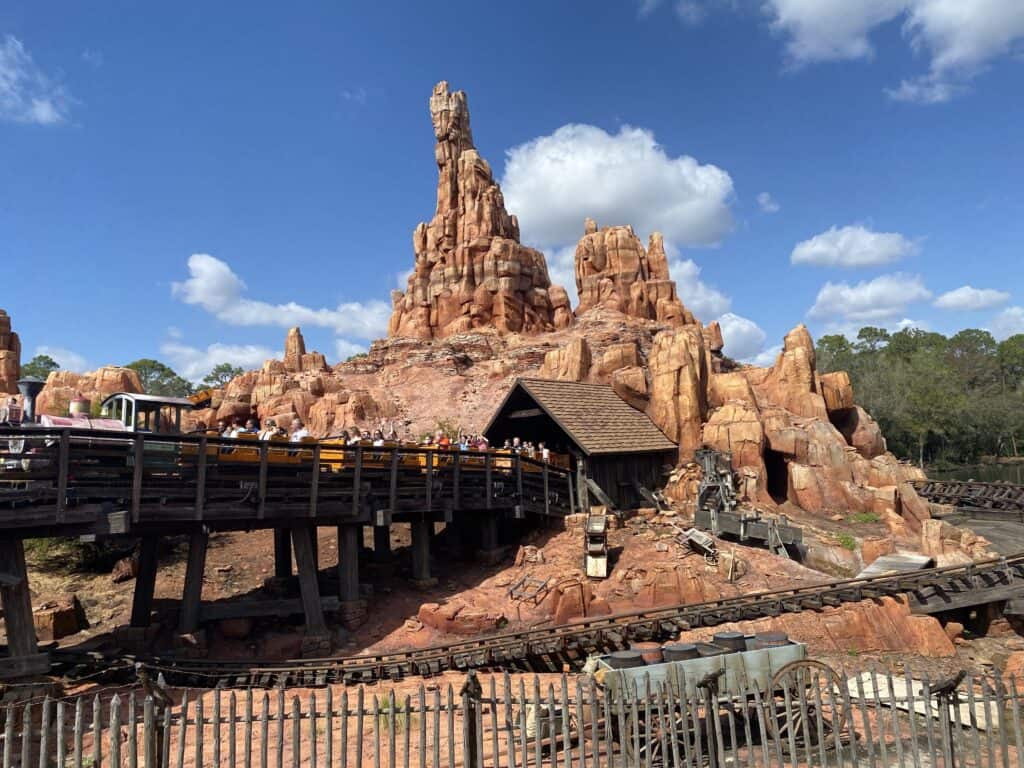 The Disney Genie was confusing to navigate on our first day since it seemed there were no time slots available for several rides! However, we quickly learned that was due to the fact that reservations must be made at the crack of dawn (no joke, you have to be online by 7am if you want to claim the popular attractions).
You can also purchase Lightning Lane passes (like the former Fast passes) which while they come in handy, they are sometimes not worth the hassle. We still had to wait on quite a few lines, especially in Magic Kingdom, despite purchasing the Disney Genie.
Since you can only reserve one lightning lane at a time, you end up waiting in line for another ride to avoid aimlessly standing around.
You should expect wait times whenever you visit Disney World, especially during peak season. It was just a tad frustrating, considering we paid extra money per person to minimize this issue.
However, I still highly recommend purchasing the Disney Genie + for premium rides to avoid excessive wait times.
For example, I would only buy it for Animal Kingdom's Avatar Flight Of Passage ride since there are shorter lines for everything else in the park. You may have to wait a bit for the Na'Vi River Journey, which is worth it when you do not have to spend three hours in line for the other Avatar-inspired ride.
Certain parks like Hollywood Studios do warrant the full Disney Genie service. There is a lot to see here, particularly at Star Wars: Galaxy's Edge and Toy Story Land, that quickly form lines once the park opens.
Thus, purchasing the Disney Genie + for the premium rides guarantees your spot while you bounce around on the standard rides.
Overall, the My Disney Experience app was useful despite the initial confusion regarding the lightning passes. According to a cast member, it has proven successful in California's Disney Land. So, we will have to wait and see how it is received at the Orlando-based theme parks.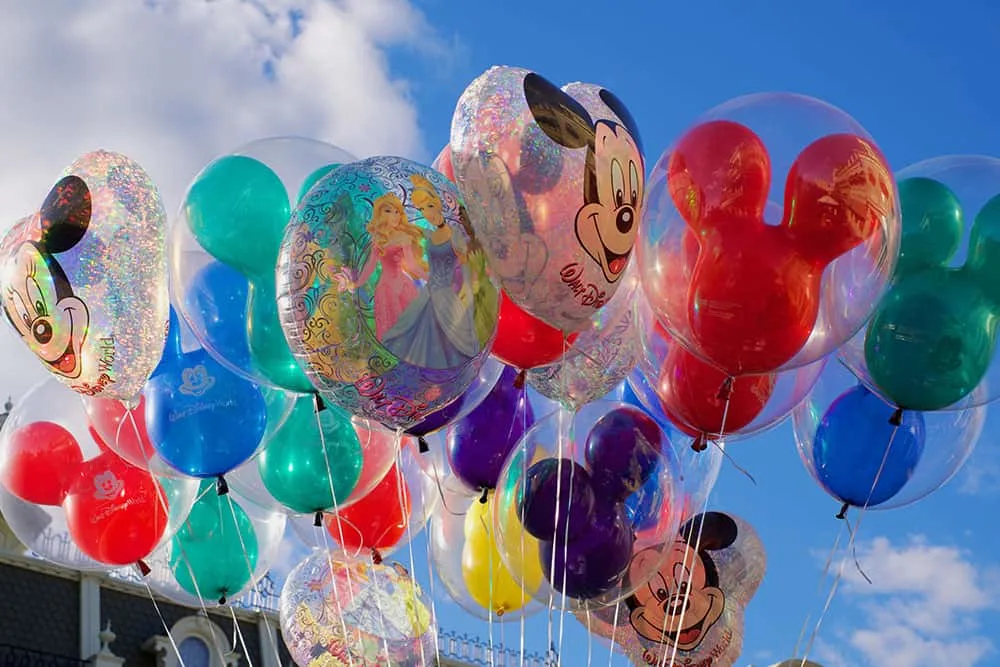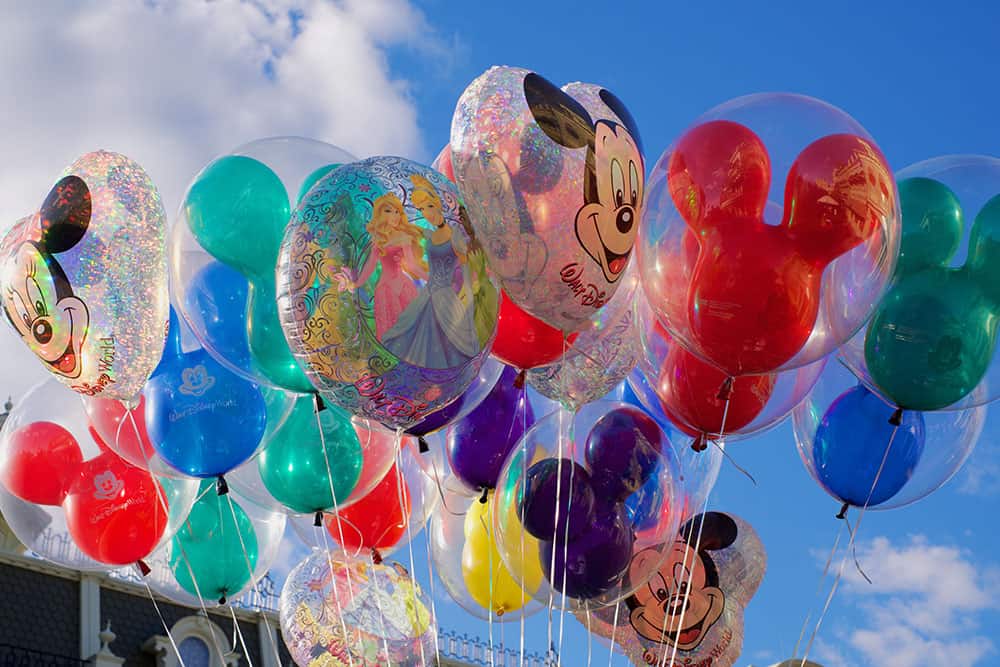 Do you need reservations for Disney World's theme parks?
You should make reservations for the different parks in advance, especially due to covid-19 regulations and the influx of guests flocking to Disney to celebrate the 50th Anniversary.
These reservations can be made online or through the My Disney Experience app. Although, if you have park hopper passes, you only need to make a reservation for the theme park you plan to visit before 2pm.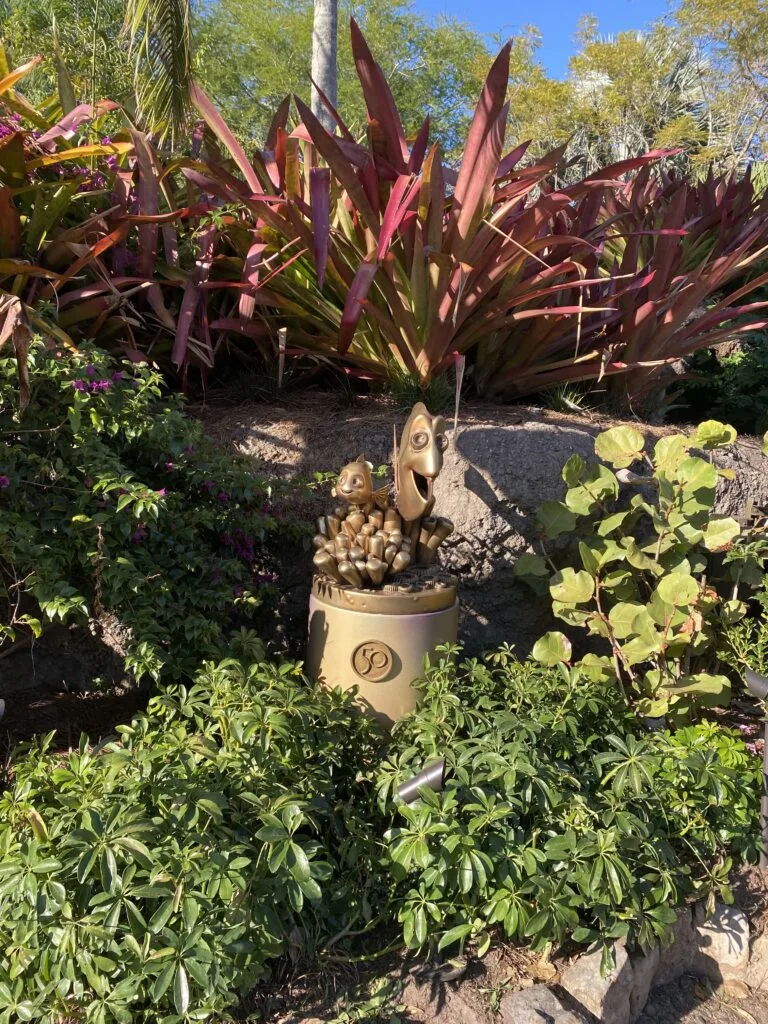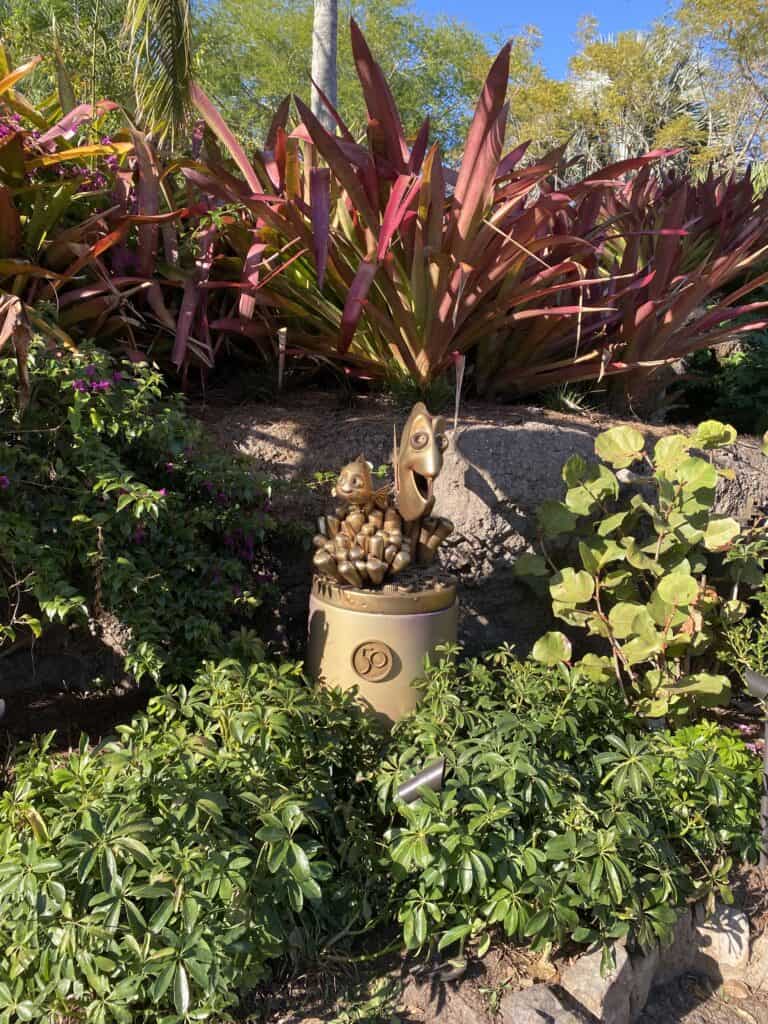 Do you need reservations for Disney World's restaurants?
In a word: yes. Disney World's restaurants tend to book up quickly because of crowding, much like the theme parks. Therefore, we highly suggest making any sit-down dinner reservations well in advance.
You may cancel reservations if needed, but it is always better to be safe than sorry, especially when finding dinner after a long day in one of Disney World's theme parks.
All of this can be done through the My Disney Experience mobile app or online platform.
Pro tip: parking is free if you have a reservation at a Disney World restaurant.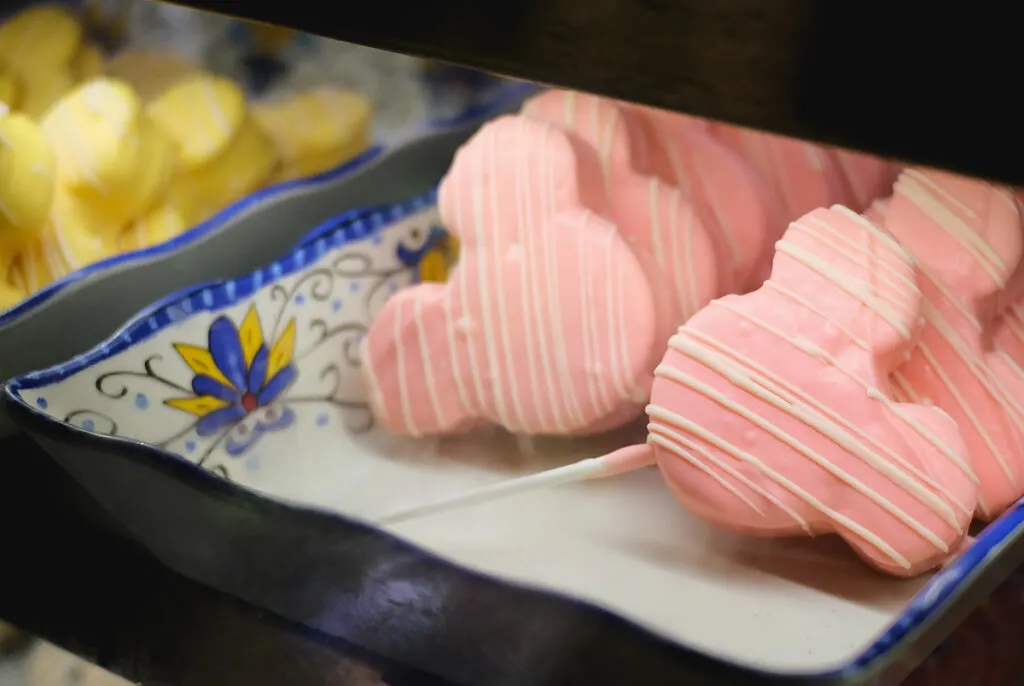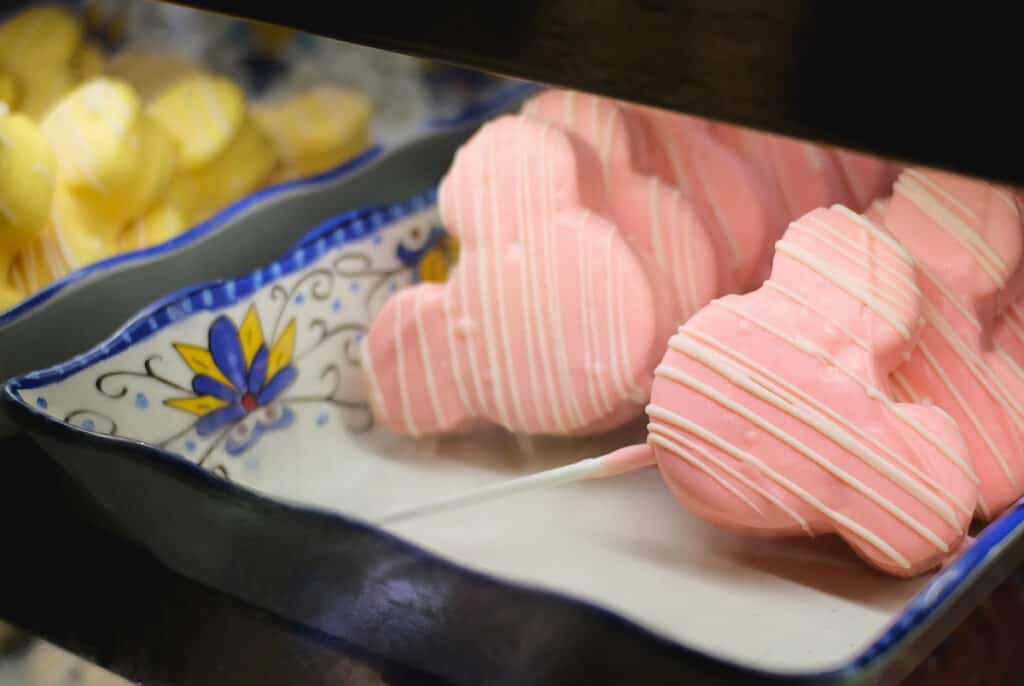 Are Park Hopper passes worth it?
Disney World offers park hopper tickets that allow you to visit multiple theme parks in one day after 2pm.
I find that these tickets are worth it if you are crunched on time. Realistically it would be challenging to accomplish much when you arrive late in the afternoon when lines reach their longest, especially with the current crowds. Although, it may be a good option if you want to watch a show or eat dinner at a different park.
You may ask any cast member at Guest Services to upgrade your tickets during your stay if you feel it is necessary. It can be beneficial since the park hopper option is cheaper than purchasing two separate theme park tickets.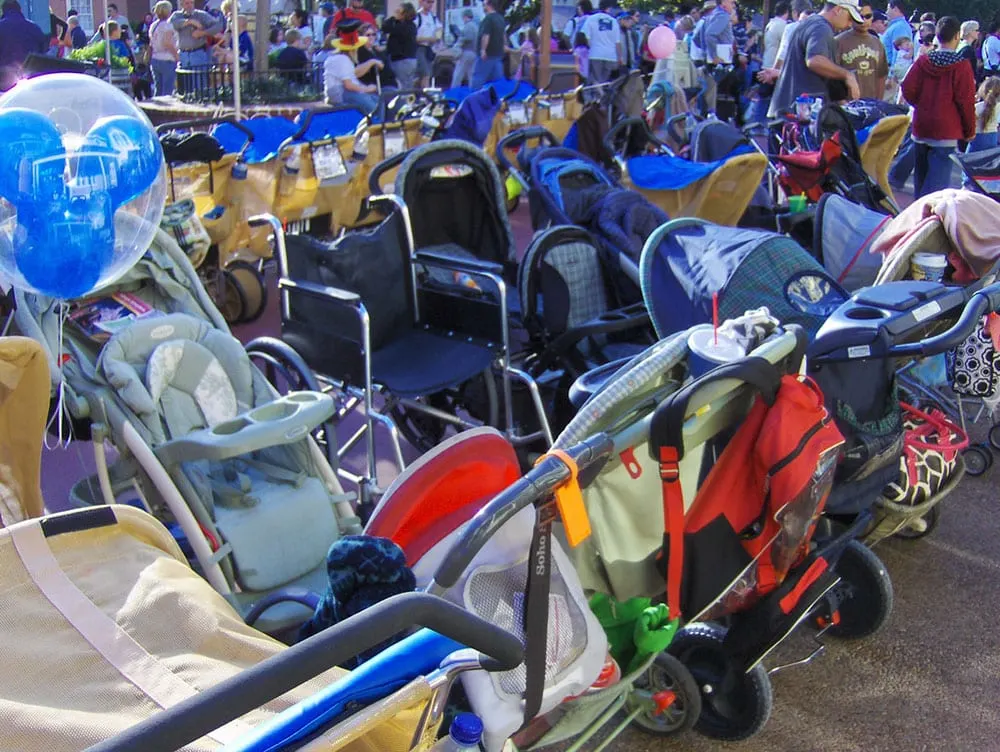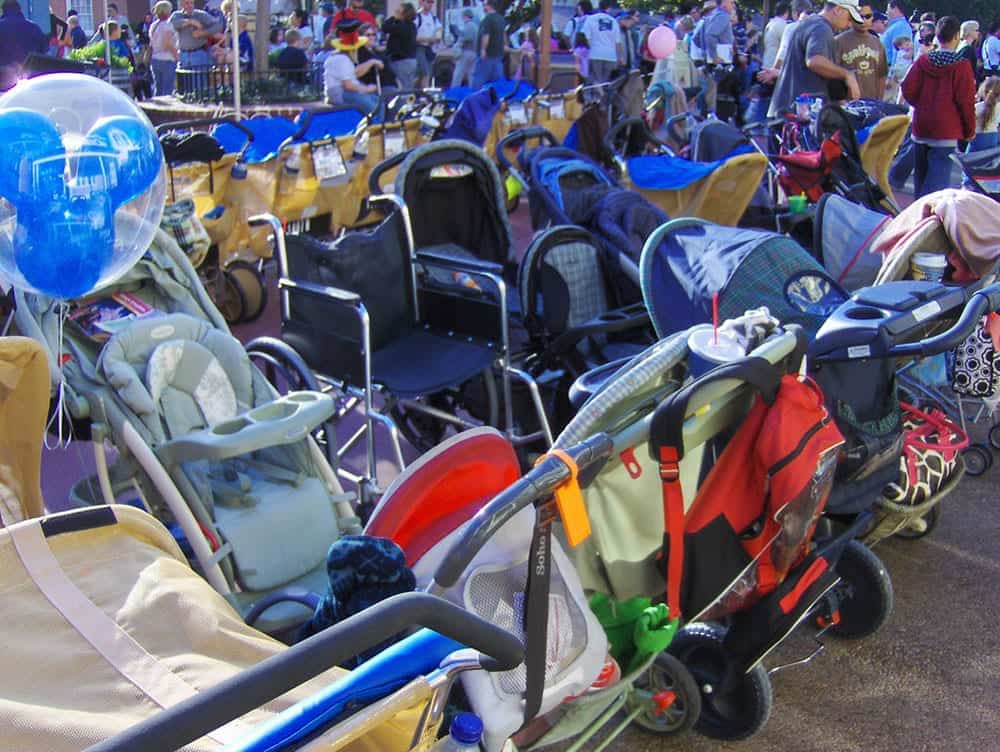 How to make the most of your time at Disney World
Top tips for Animal Kingdom
If you love learning about conservation, you will adore all that Animal Kingdom has to offer. There are wildlife enclosures, fascinating artwork, and plenty of exciting rides around the park.
You can likely explore Animal Kingdom in one day. I suggest arriving at the park when it opens, especially if you plan to do the Kilimanjaro Safari Tour since that is the best time to see the animals.
The Avatar-inspired portion of the park instantly transports you into the movie. It is quite a memorable experience, especially at night when it is lit up. You may want to reserve lightning passes for the two rides in Pandora since wait times tend to be over an hour.
Animal Kingdom hosts some of the most beautiful and exciting shows, such as the Celebration Festival of the Lion King. It features music, costumes, and occasionally performers from the iconic Broadway show in New York City.
I also recommend seeing It's Tough To Be A Bug, which is nestled inside the magnificent Tree of Life.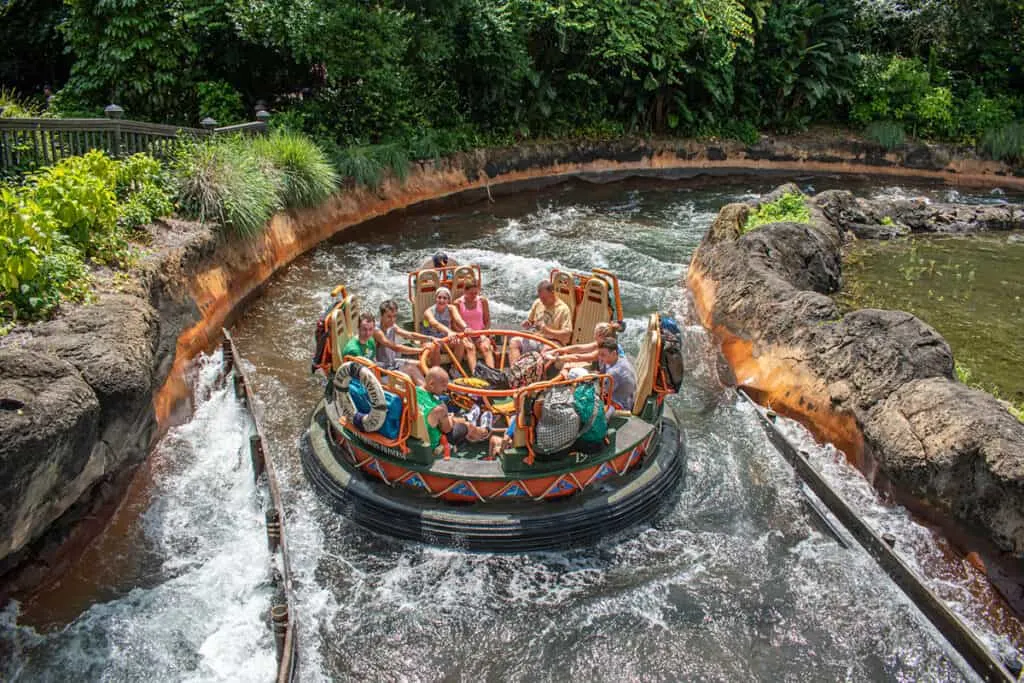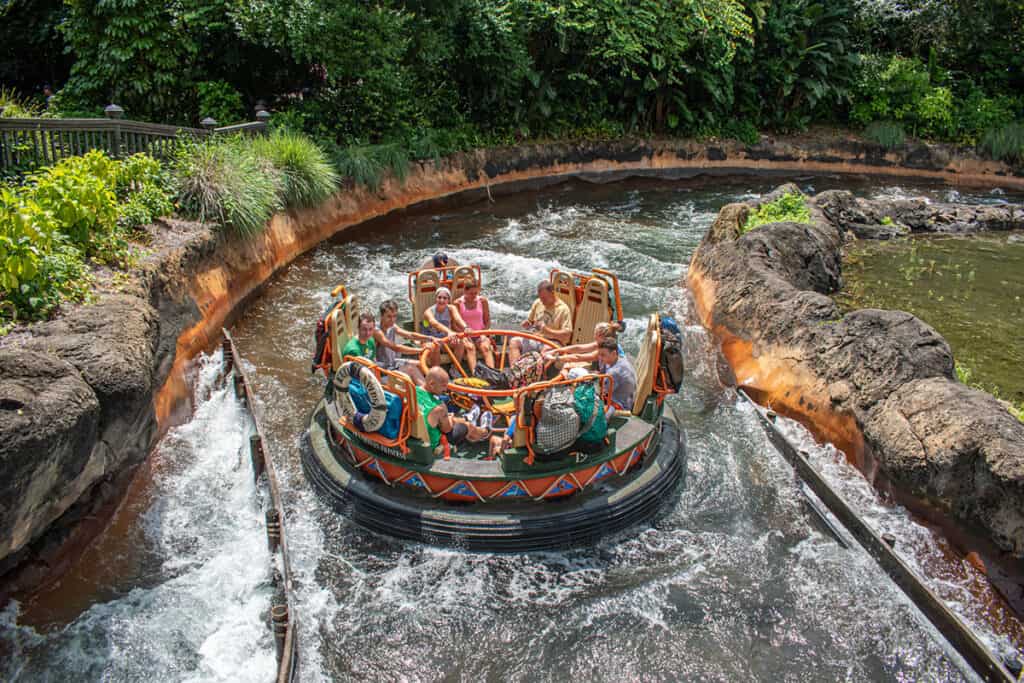 Must-Visit Attractions In Animal Kingdom
EPCOT
EPCOT is unlike any other amusement park in Walt Disney World Resort. The park was inspired by its namesake film about a proposed garden city movement and the last thing Walt Disney himself worked on before his passing.
Many of the theme park's rides are inspired by science, technology, and world conservation. Although, there is plenty of room left for imagination which can be explained by none other than Figment himself.
EPCOT boasts a brand-new nightly firework show entitled Harmonious over the World Showcase Lagoon. You can get the best spot to watch the fireworks at any of the country pavilions.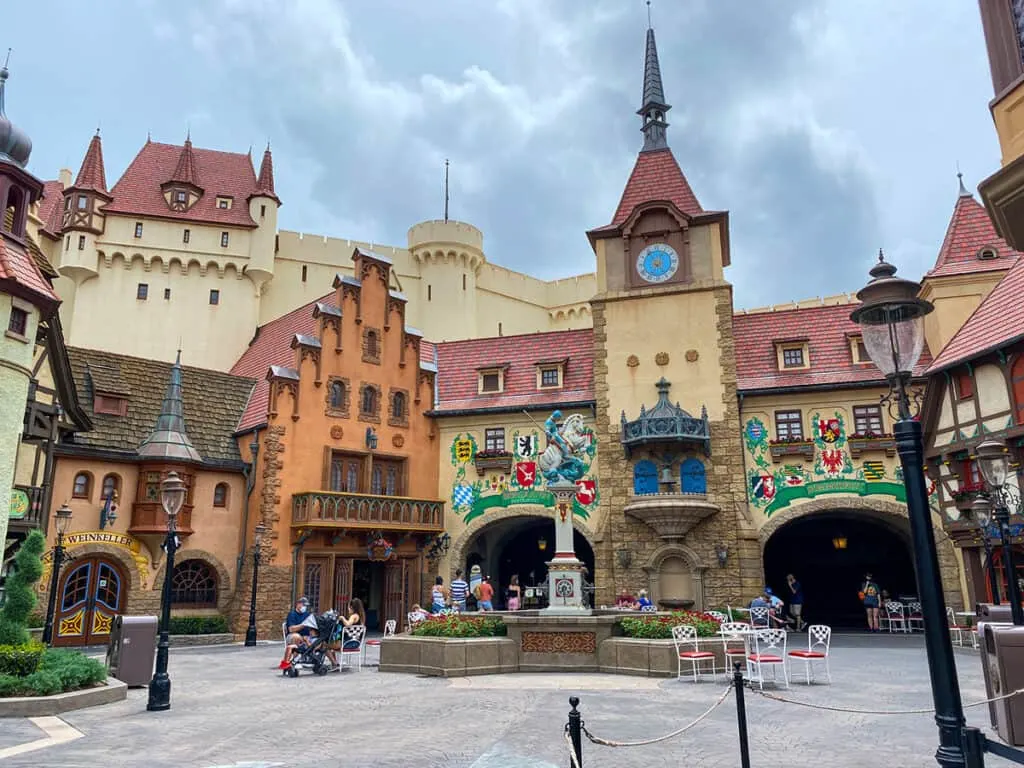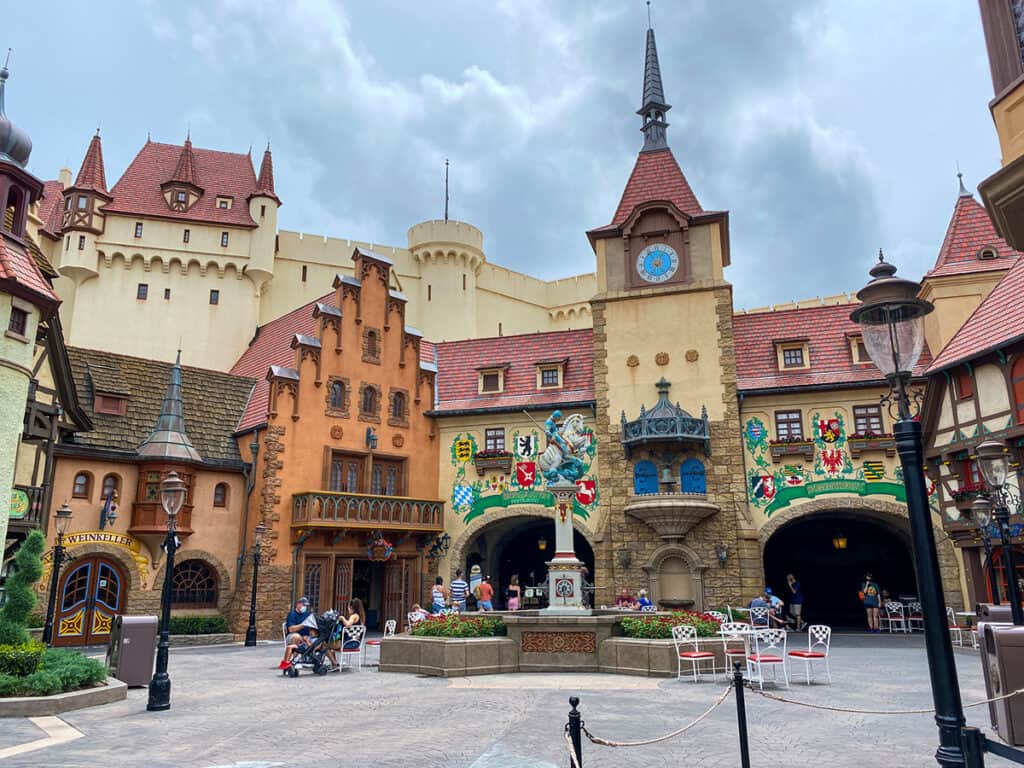 Furthermore, you also do not want to miss eating and drinking around EPCOT's World Showcase. We decided to skip out on our dinner reservations at Disney Springs since various dining options were available.
Although there is a lot to see at EPCOT, you can likely accomplish everything in one day if you arrive at the opening. It will be a very long day full of great food, fun, and fireworks.
Pro Tip: I would not purchase the Disney Genie for EPCOT except for the new Ratatouille Ride in the France Pavilion. The other rides tend to have shorter wait times throughout the day, especially when shows are going on.
Must-Visit attractions in EPCOT
Festivals in EPCOT
EPCOT hosts quite a few seasonal events and festivals, including the following:
I recently visited during the International Festival Of The Arts. I was luckily able to witness live performances by Disney's Aladdin on Broadway stars.
In addition, an intriguing food menu was paired with the festival featuring items like deconstructed key lime pie. There were also fantastic artwork and sculptures set up throughout the park, including iconic Van Gogh paintings.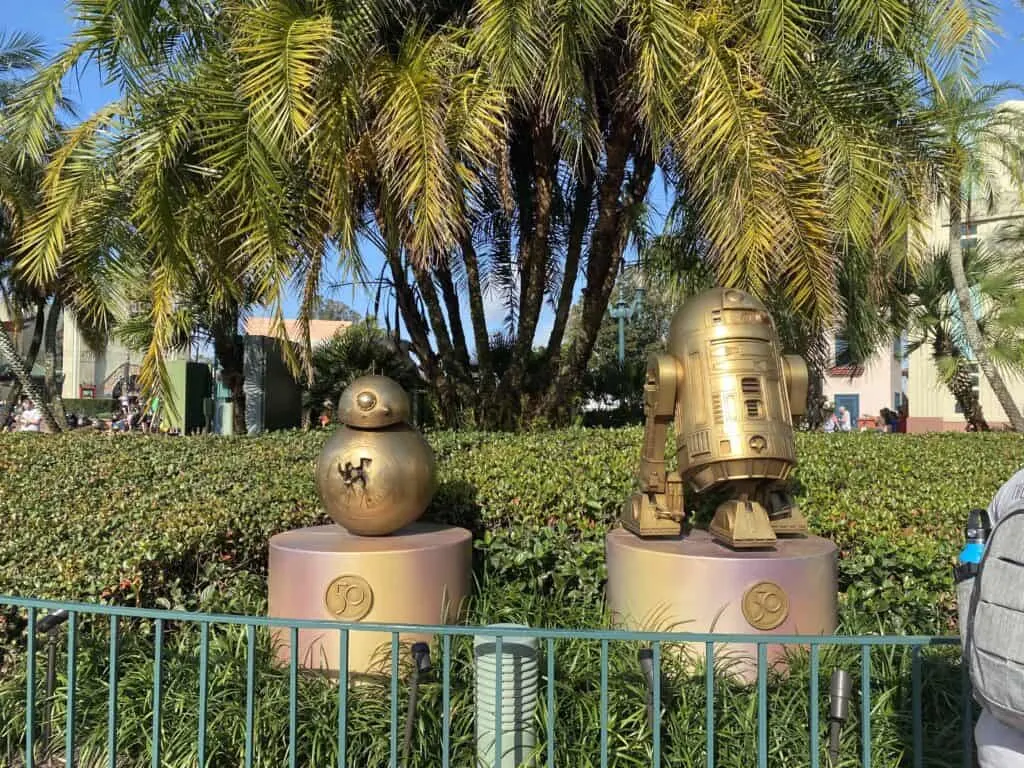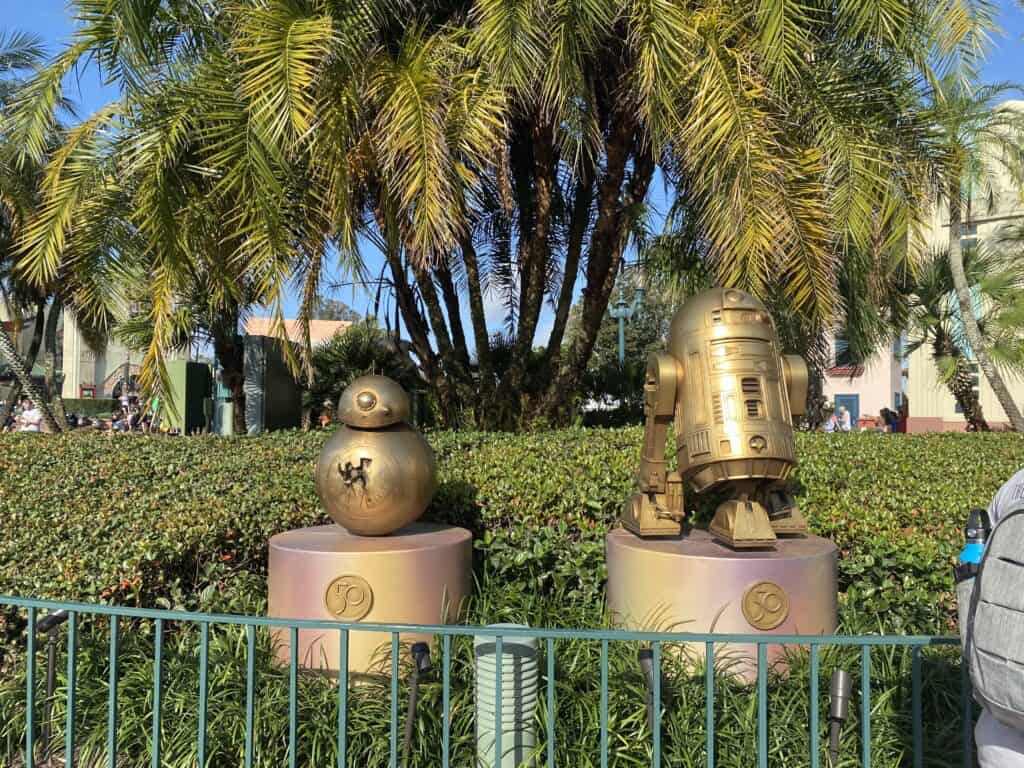 Top tips for Hollywood Studios
Hollywood Studios has gotten quite the upgrade over the last few years. It went from one of the least visited parks to one of the most frequented when Star Wars: Galaxy's Edge was first introduced in 2019.
There are many exciting things to do at Hollywood Studios, from steering the Millennium Falcon to falling down thirteen stories on the Tower of Terror.
The park is also known for its terrific shows, including Fantasmic, Muppet Vision 3D, and Indiana Jones' Epic Stunt Spectacular.
As I mentioned earlier, it is worth purchasing the Disney Genie + service if you want to ensure your spot on every thrill ride. Spots fill up quickly in the morning for premium rides like Rise Of The Resistance.
But there are plenty of live shows and daily parades to keep you entertained in between reservations.
It would be best if you arrived at the park before 8:30 am as lines tend to start shortly after the gates open, especially in Toy Story Land.
Suppose you get there early and purchase the Disney Genie + service. In that case, you will likely get the chance to see everything at Hollywood Studios as long as you time your reservations correctly.
Pro Tip: Hollywood Studios has the best Star Wars themed apparel and merchandise. There is also a droid depot worth the extra money if you ever wanted your own R2-D2!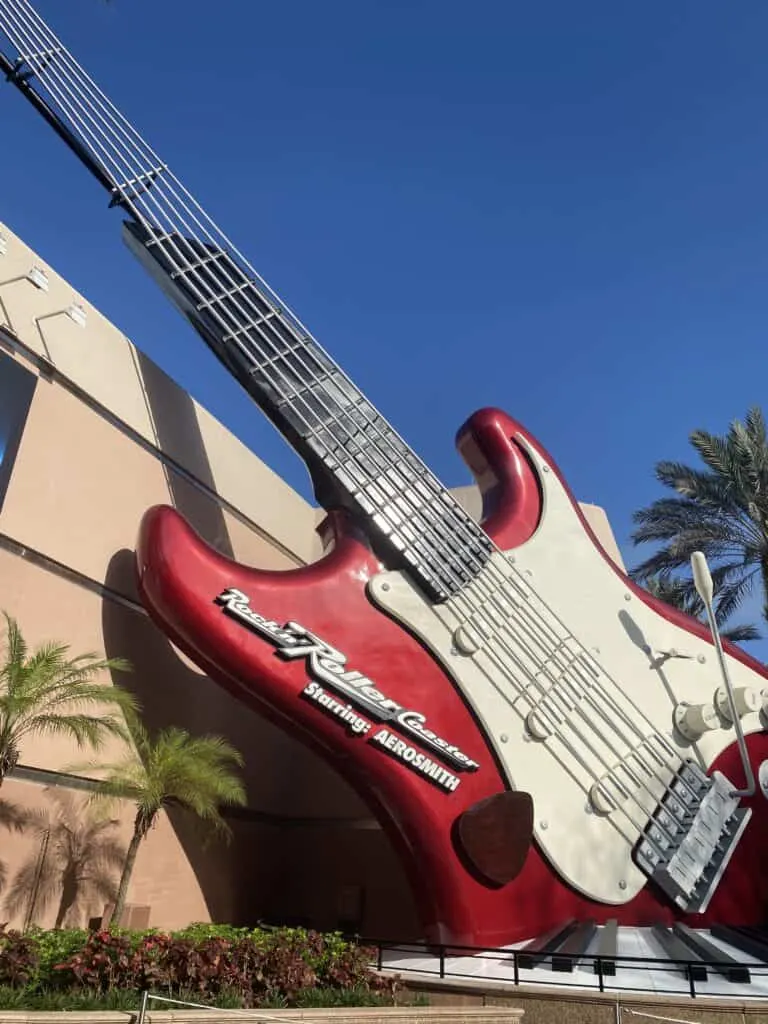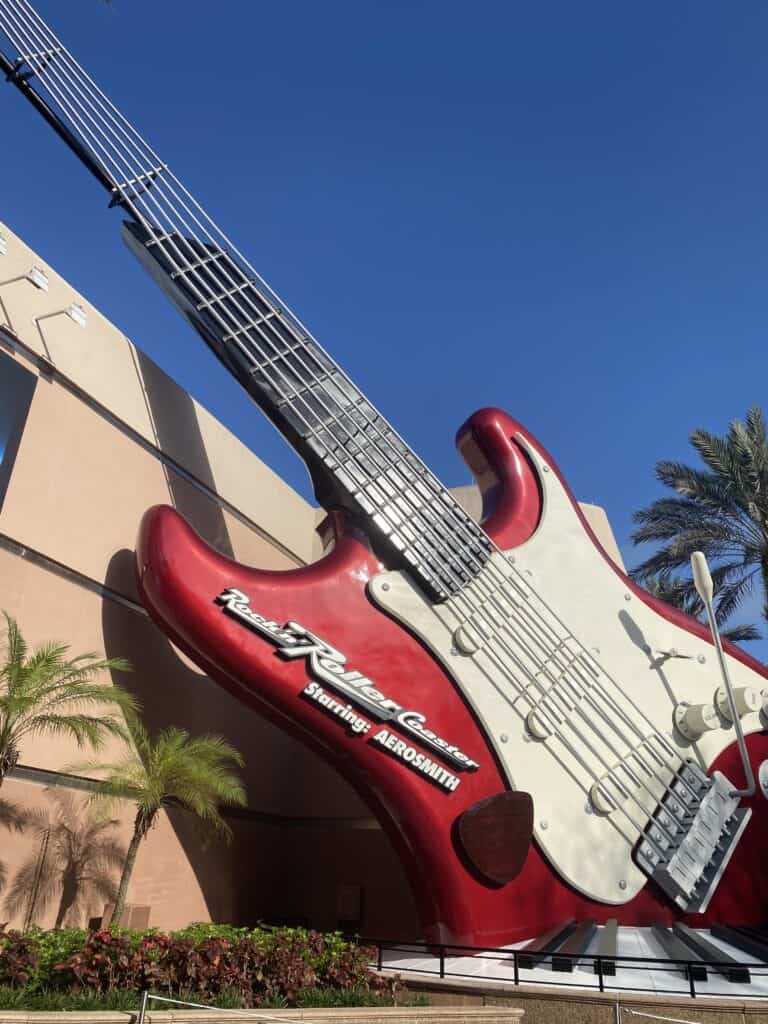 Must-Visit attractions in Hollywood Studios
Top tips for Magic Kingdom
The first of Disney World's theme parks, Magic Kingdom, has remained a fan-favorite amongst even the most seasoned visitors.
It is also the epicenter for most of the 50th anniversary celebrations, including the new firework show Disney Enchantment.
Magic Kingdom is a dream for guests of all ages. Young children will love Fantasy Land, where they can interact and go on rides with their favorite Disney Princesses. Older children and adults will gravitate towards the thrill rides in Frontier Land or Tomorrow Land.
I suggest spending at least two days in Magic Kingdom to explore everything. Even with the help of the Disney Genie service, it wasn't easy to get on all the rides in one day.
Pro Tip: Hit the rides with long lines during the nightly firework show, especially the roller coasters, while everyone has gone to watch the show. Most wait times are shorter in the evenings since visitors also tend to leave after the show.
Since you likely would like to see the new 50th anniversary show itself, you can watch it the following night without missing out on rides.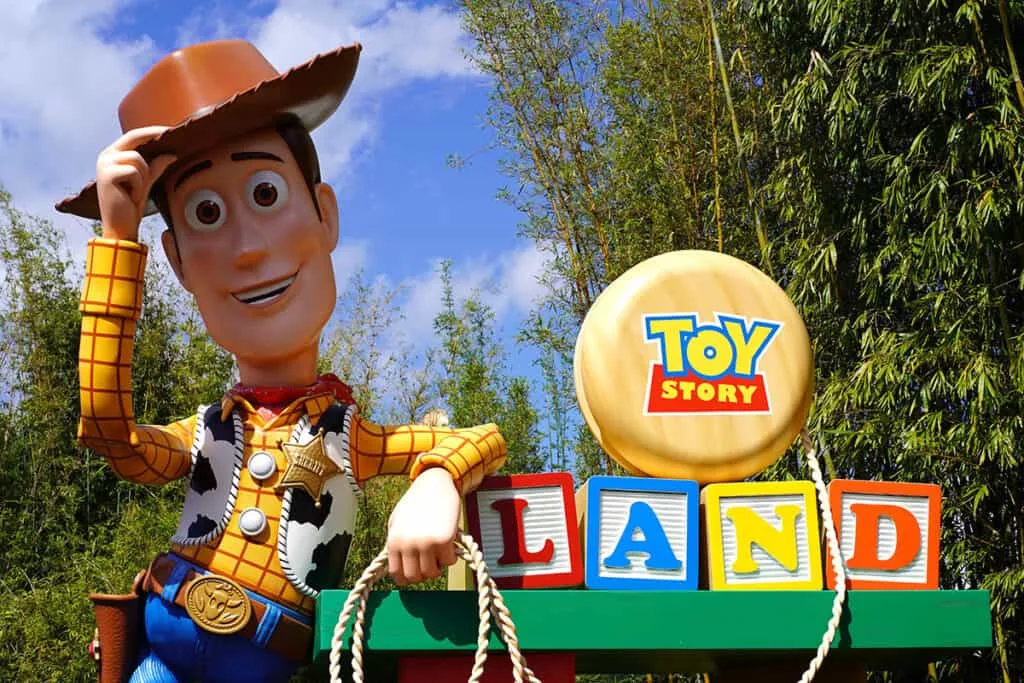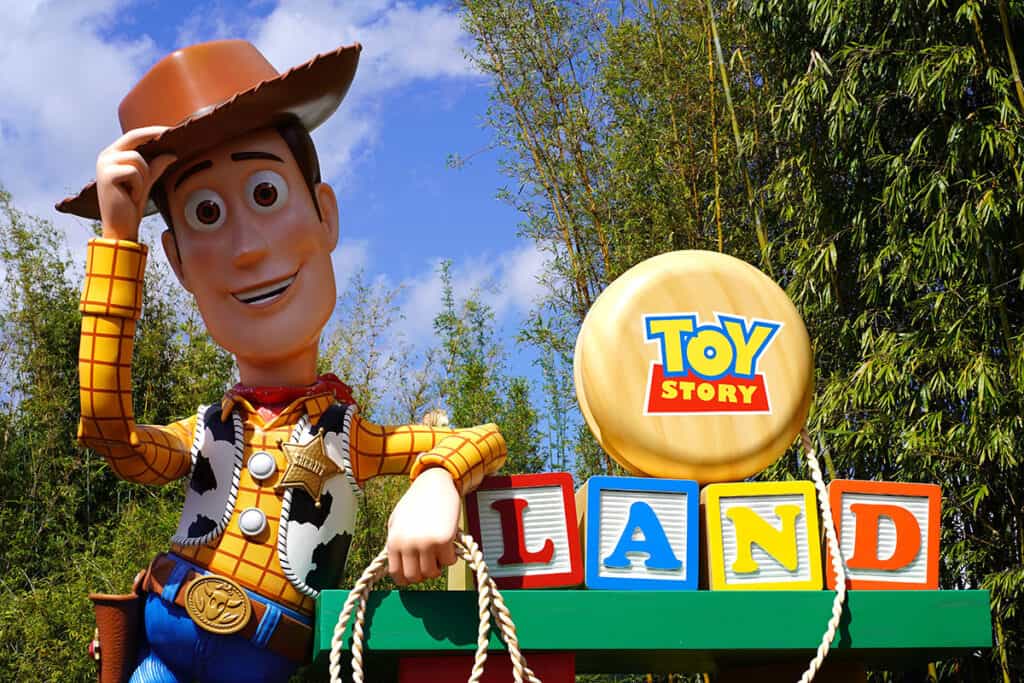 Must-Visit attractions in Magic Kingdom
Magic Kingdom's Main Street is your one-stop-shop for all things Disney. The long strip near the theme park's entrance is lined with inter-connecting shops selling apparel, houseware, jewelry, toys, and of course – Mickey Mouse ears. There are also a few candy shops and other intriguing boutiques situated along Main Street U.S.A.
BONUS: Disney Springs
Disney Springs (formerly known as Downtown Disney) is the prime destination for shopping and dining out before you go inside the gates. It's free to shop and eat out here and a great place to start on your first day if you arrive in Orlando in the afternoon and don't want to use up a day pass.
There are over 50 eateries here offering both sit-down and quick service. There's also shopping at popular retailers like Anthropologie, Sephora, and Zara. But of course, you will find tons of Disney-themed stores like Trend-D and Super Hero Headquarters.
There are also shows held daily at Disney Springs, including Cirque du Soleil Drawn To Life (you need to purchase tickets) and live outdoor performances.
Finally, 5 ways to save money at Disney World
1 Head to Disney Springs, the free dining and shopping area outside the gates, on your first day to avoid wasting a whole day pass.
2 Only book Genie and Genie+ passes for the busiest rides
3 Stay in a Disney Hotel for extra perks like getting into the parks before the general public and before the lines get too long
4 Go on the popular rides during the nightly magic firework and light shows, when everyone else is busy watching those
5 If you dine in a Disney restaurant, you can get free parking (with a reservation)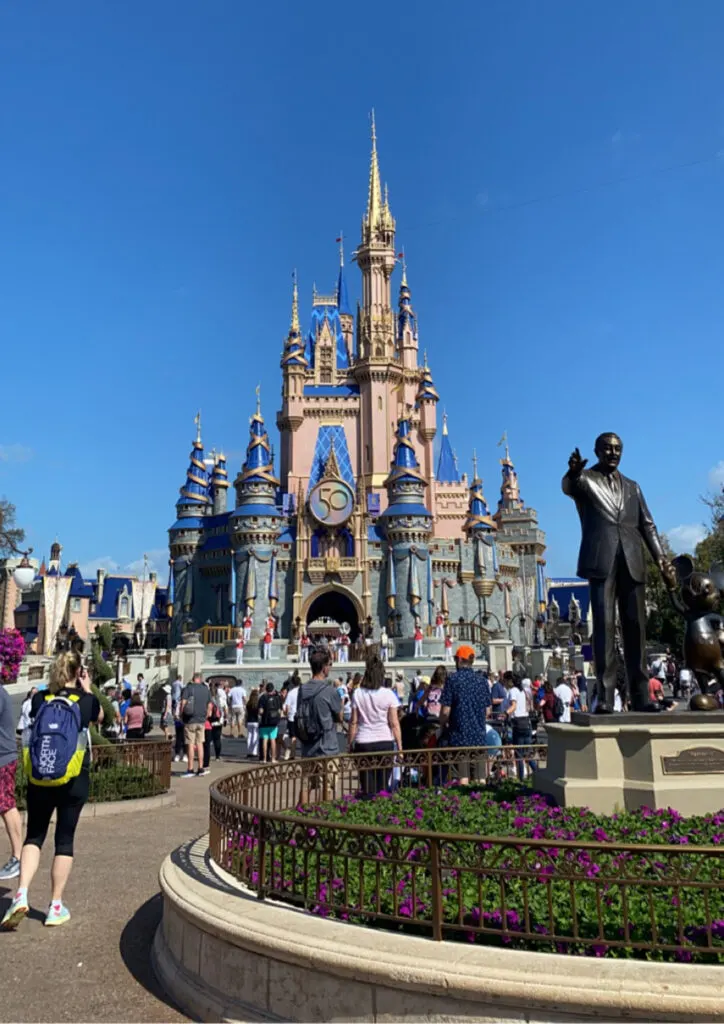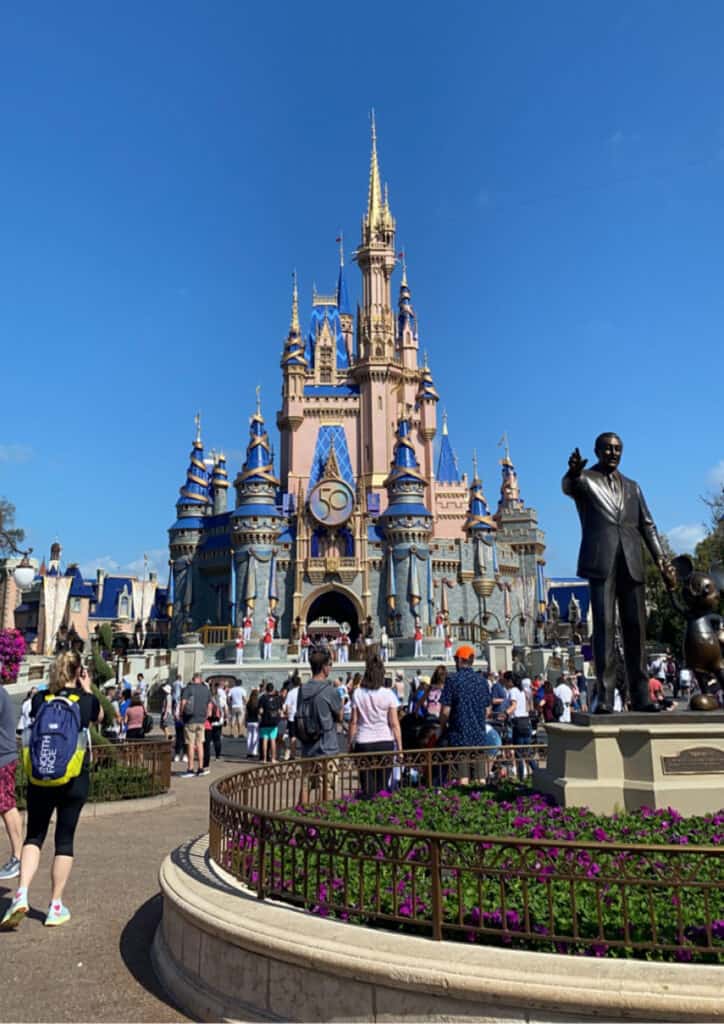 Where to stay in Disney World
*I have included some affiliate links below. If you make a qualifying purchase, I will make a small commission at no extra cost to you.
Disney World has over 30 hotels on the property, varying in price and location. They are separated into three different categories: Value, Moderate, and Deluxe.
All of Disney World's resorts come with bonuses like early admission into the parks, free transportation, and discounts at select stores.
It is worthwhile to stay on the property for those seeking easy access to the theme parks.
I recently stayed at the Port Orleans French Quarter and could not recommend it enough. The amenities, staff, and Mickey Mouse-shaped beignets were outstanding!
However, there are plenty of great hotels outside of Disney World. A personal favorite of mine is the Holiday Inn Orlando which is conveniently located right outside the gates. The hotel is super accommodating, budget-friendly, and clean.
Check out the Orlando CityPass for discounted multi-day Disney World tickets which also include Universal Studios and a whole lot more.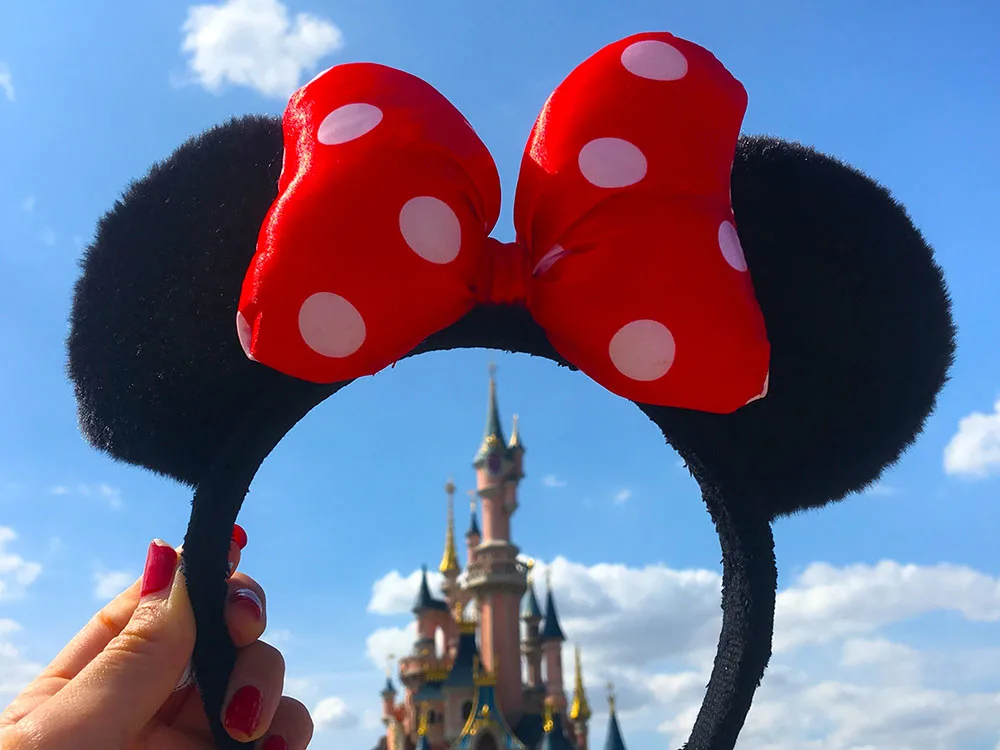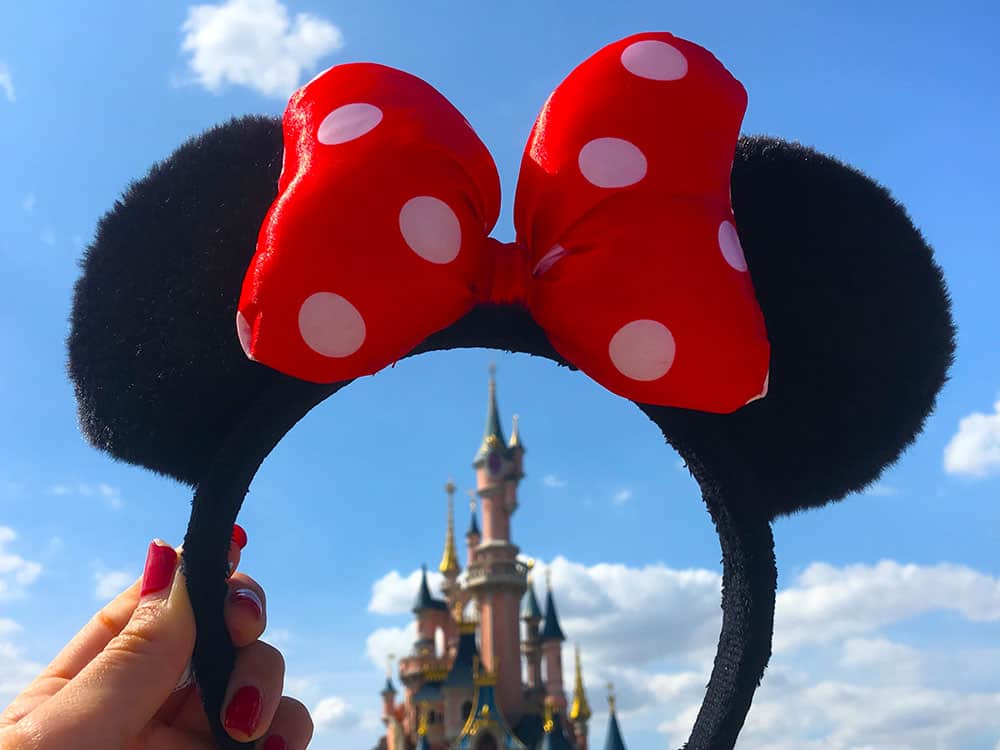 Read more
>> Believe it or not, there is more to Orlando than Disney World. This covers loads of other fun things to do there.
>> If you're trying to plan your Disney trip, you'll want to know when the best time to visit is – mid week, time of year, etc. This post has that info and a whole lot more to help you book and plan.
>> Or maybe Disney World is part of a Florida family road trip? We had a fabulous 4-day Florida Keys road trip from Miami to Key West and you can read all about that here.