Spring break in Florida is filled with fun times shared with good friends, but there are so many great beaches and cool cities, how to know where to choose?
Well I've done the research for you so you can skim through and narrow down your search for where you want to have spring break with your family, or scoot down with your friends and have a week to remember (if you choose moderation!)
If you're thinking about heading to the warmer weather of the Sunshine State for Spring Break and hit up some of the best Florida beaches, I've got you covered with this ultimate spring break in Florida list.
If you're looking for great spring break ideas for the family, this post has 20 fun Spring Break destinations in the US for 2023.
*This post may contain affiliate links. That means if you make a purchase, I will make a small commission at no extra cost to you.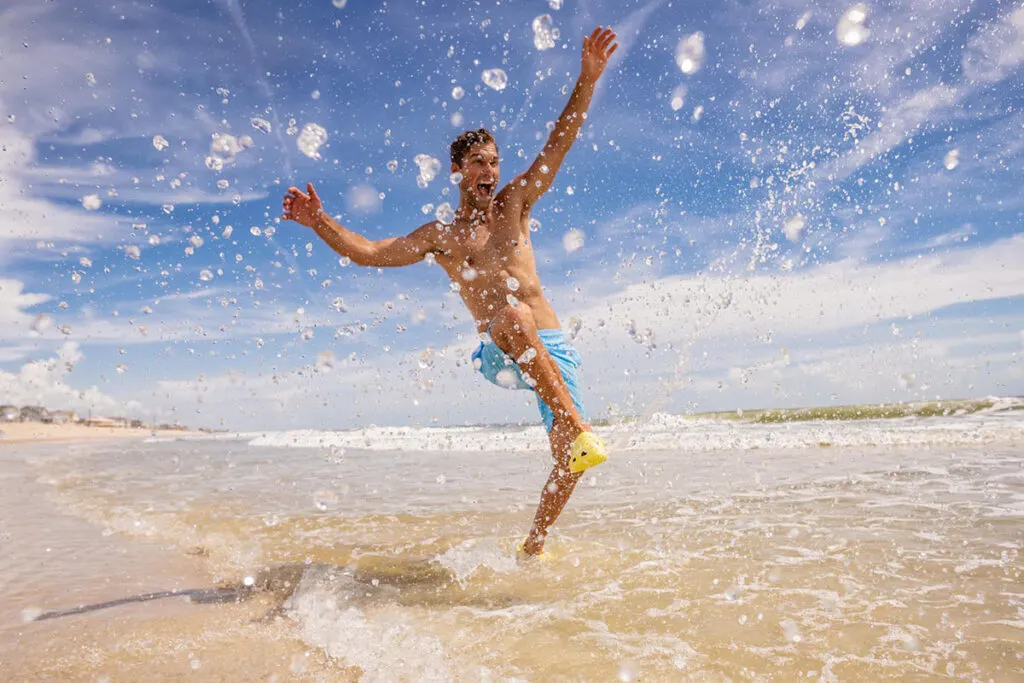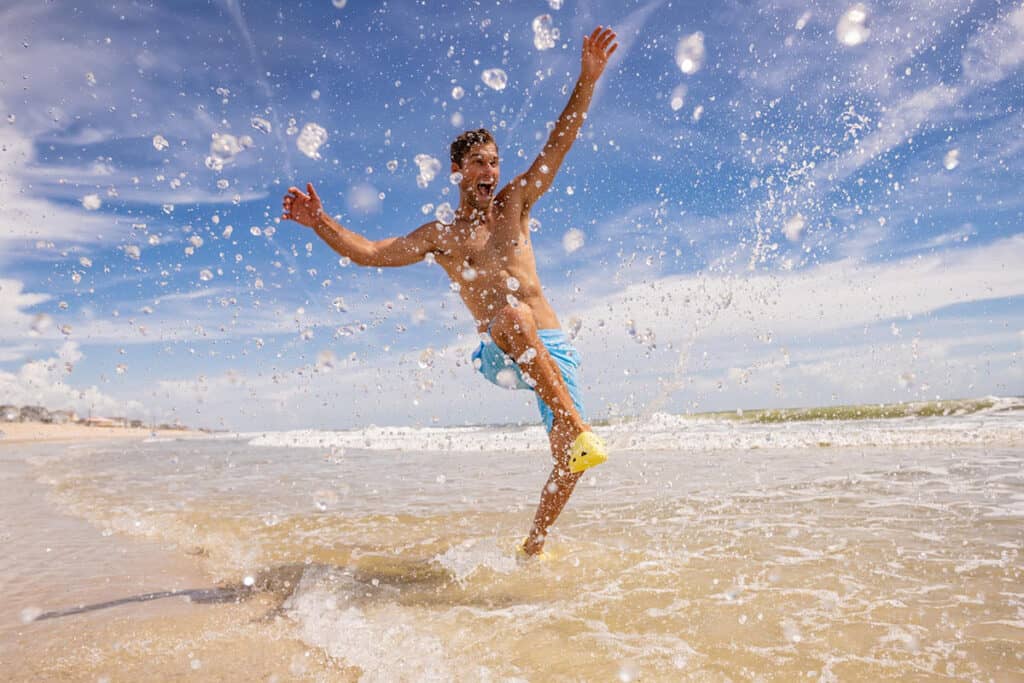 South Beach Miami
South Beach is always a good time and one of my favourite places in Florida to visit (I think Key West takes out my top spot though!). But SoBe really does have everything you're looking for from its vast wide sandy beach edged in palm trees to pumping bars and boutique and chic hotels.
South Beach is covers 2.5 miles of Miami Beach and is the popular tourist hub. It also offers great shopping on pedestrianised Lincoln Road, which is lined with shops and eateries, and Ocean Dr for when you need a break from the sun.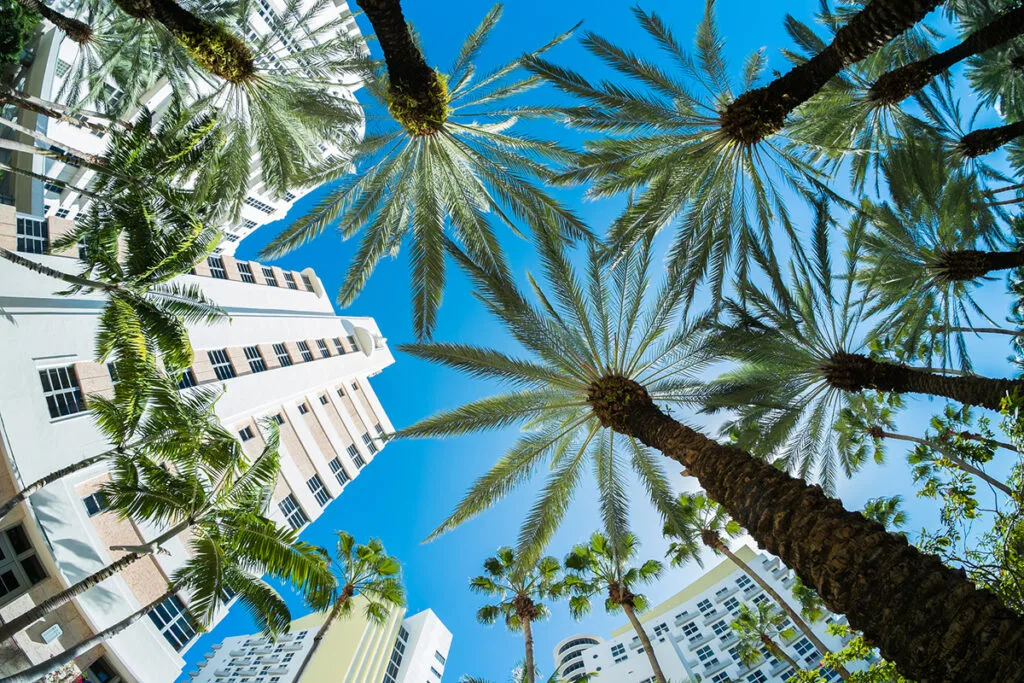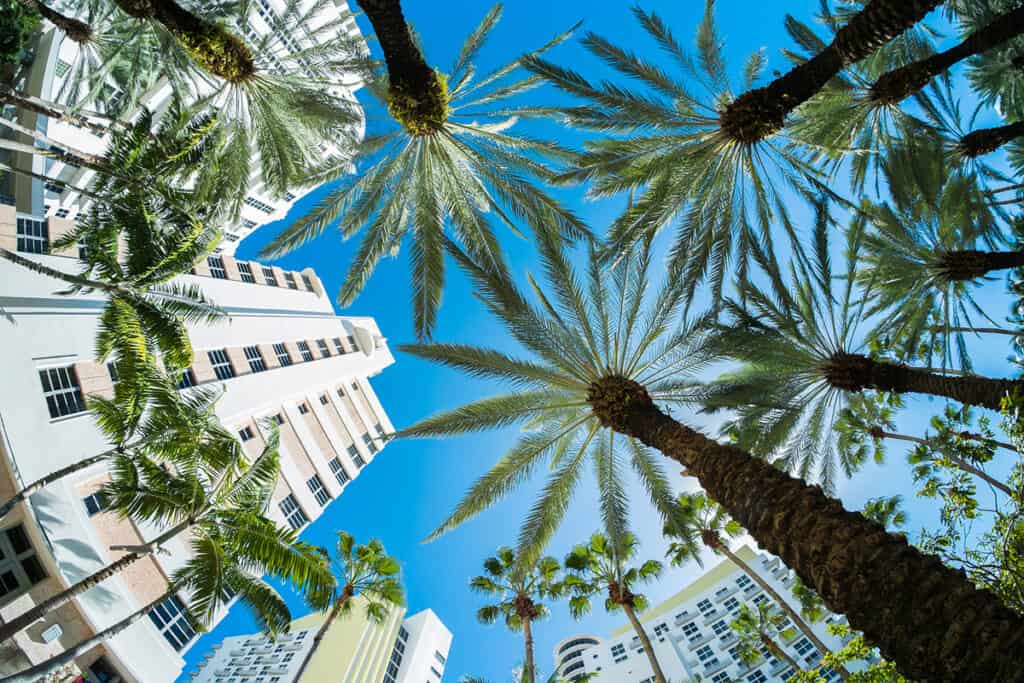 If you're not interested in partying all day and night, don't worry! There are plenty of other things to do from exploring art deco architecture to taking a stroll through the botanical gardens, or settling in on this vast beach and grabbing a few rays.
South Beach enjoys the hustle and bustle of street front bars and restaurants all shoulder to shoulder along Ocean Drive where cocktails the size of fish bowls are meant for sharing.
Head to bars like Mangoes where the staff dance on counter tops, or the Clevelander where my brother and I encountered topless girls were being body painted in football jerseys at the Saturday pool party! (Oh the hilarity).
Beware, if you choose South Beach for Spring Break it's going to be loud.
Pro tip: If you're looking for a unique experience, try visiting on a Sunday when the farmers market is open, and you can sample some authentic Cuban cuisine.
Check out beautiful and LEED sustainable 1 Hotel on South Beach. If not for Spring Break, book it for a special visit!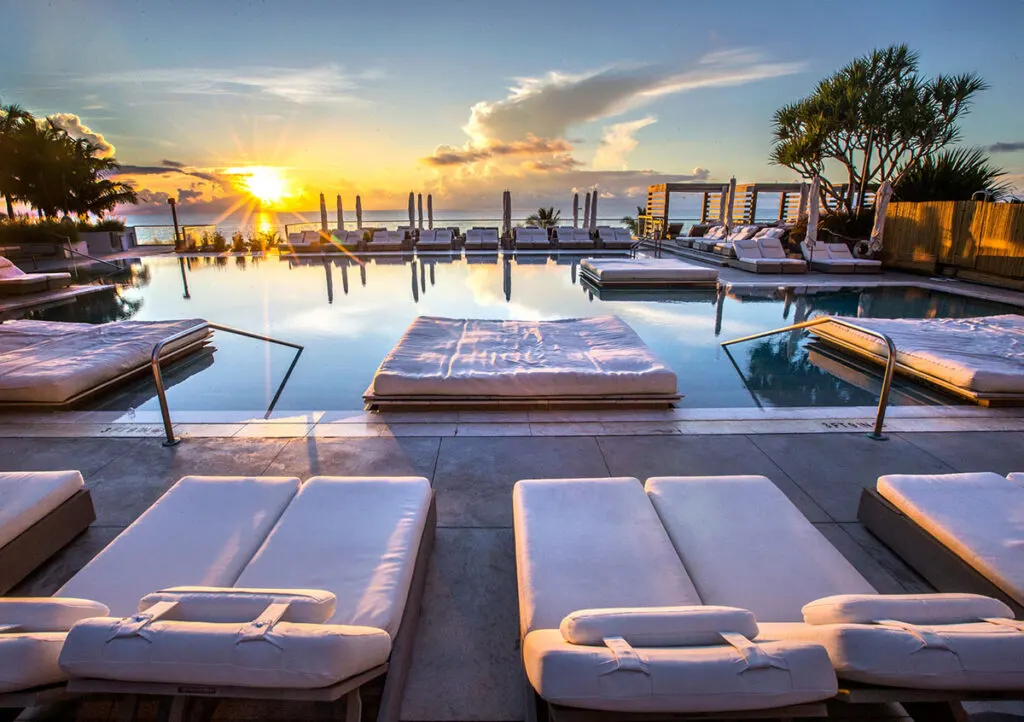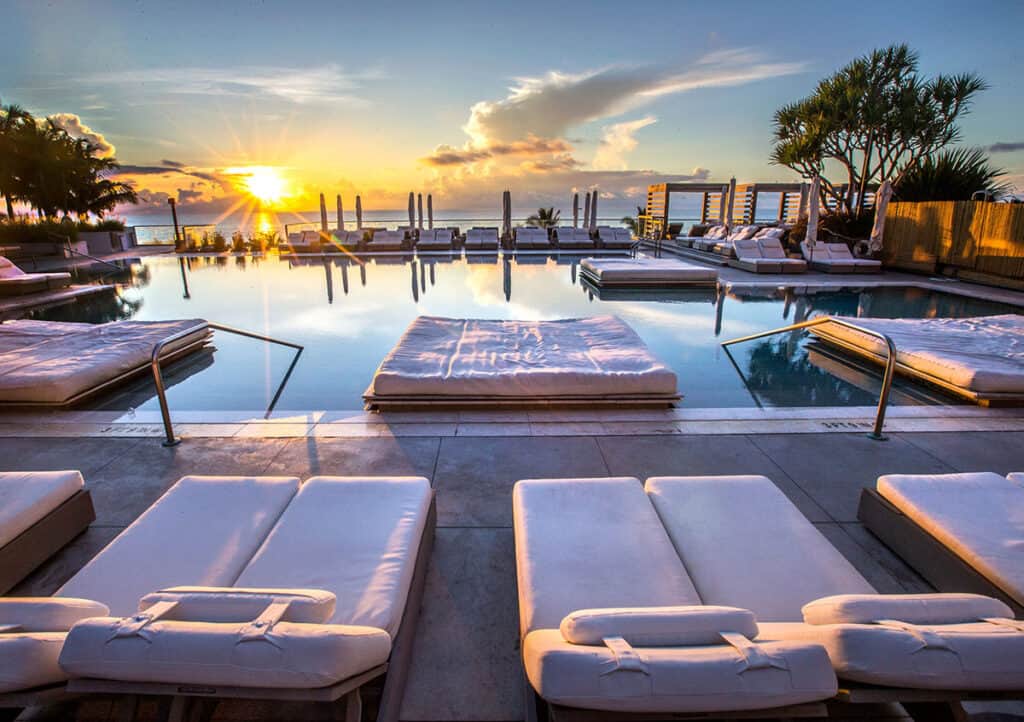 Miami Beach/Mid Beach
When you think of the ultimate spring break destination, Miami Beach is probably the first place that comes to mind.
Miami Beach and Mid Beach sprawl further north of South Beach, all on the same peninsula. They're less crowded and hotels will be a little less expensive, so these are ideal if you're looking for something a little quieter but still want to be close enough to the nightlife of South Beach.
Pro tip: Wander past the life guard huts all along the beach and take pics. They're all different and make for amazing selfies.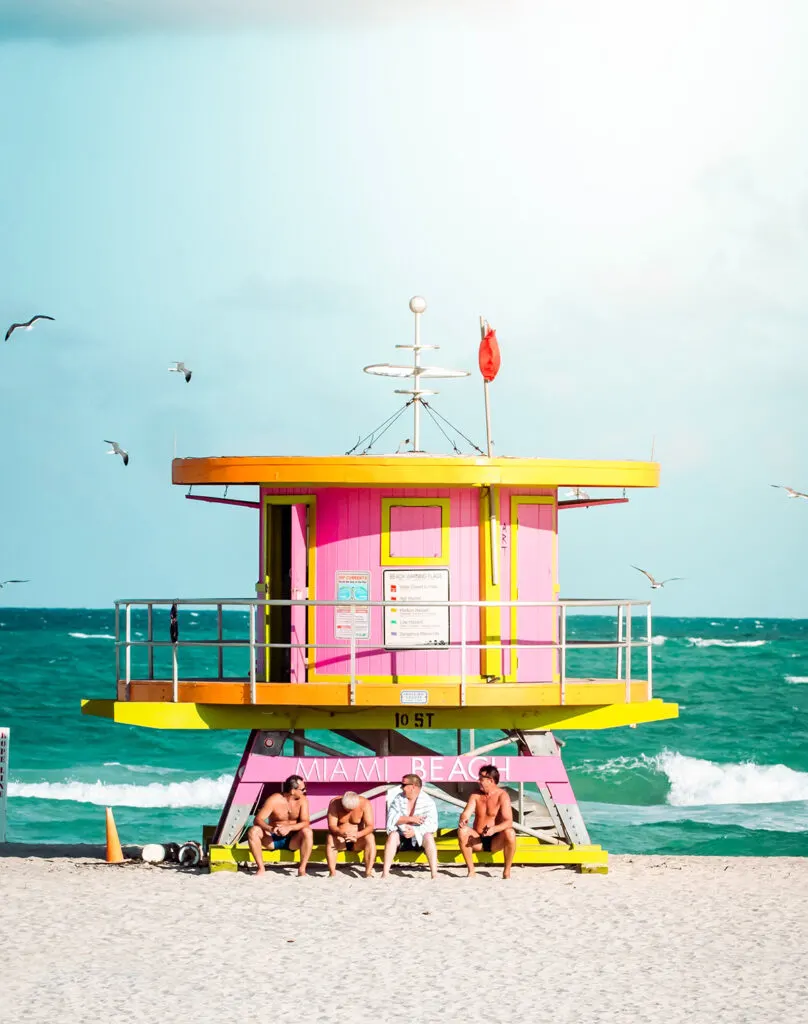 Nikki Beach
For a super styly Spring Break in South Beach, and if you've got cash to splash or just want to snuggle up to the glitterati, book a cabana or a table at Nikki Beach.
This is not a destination you can stay at, but a sophisticated beach club. I included it because it is located at the very southern tip of South Beach and is known for being thee place that the rich and famous jet in to and lounge in a cabana for the day.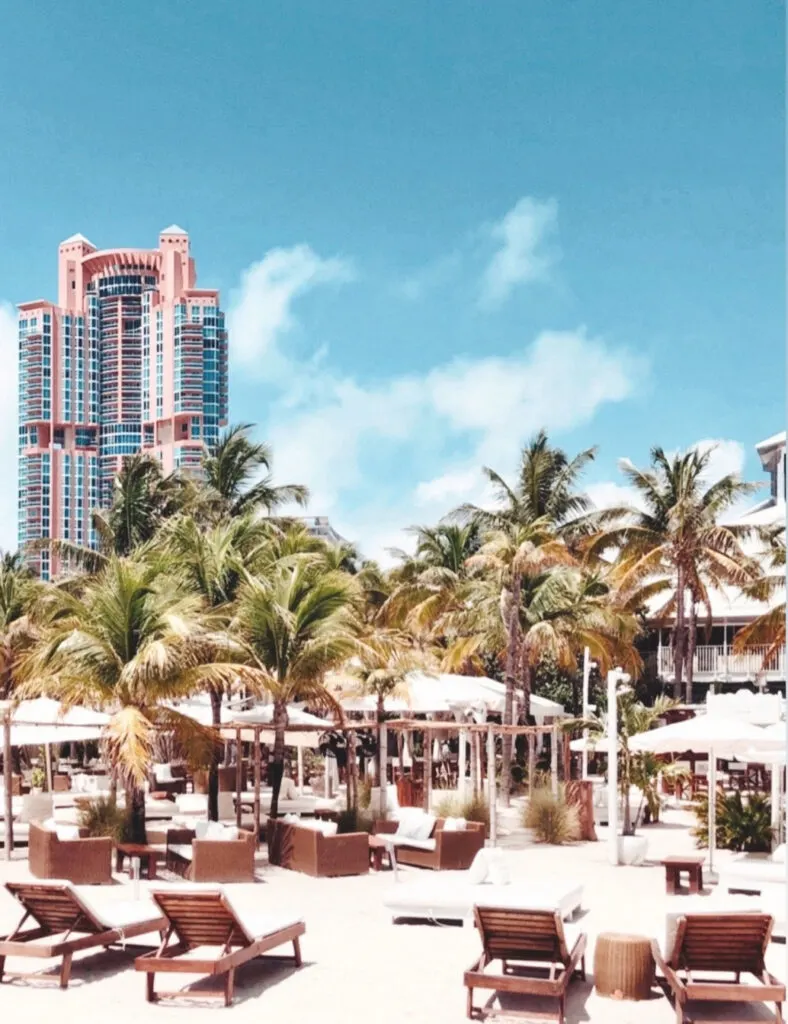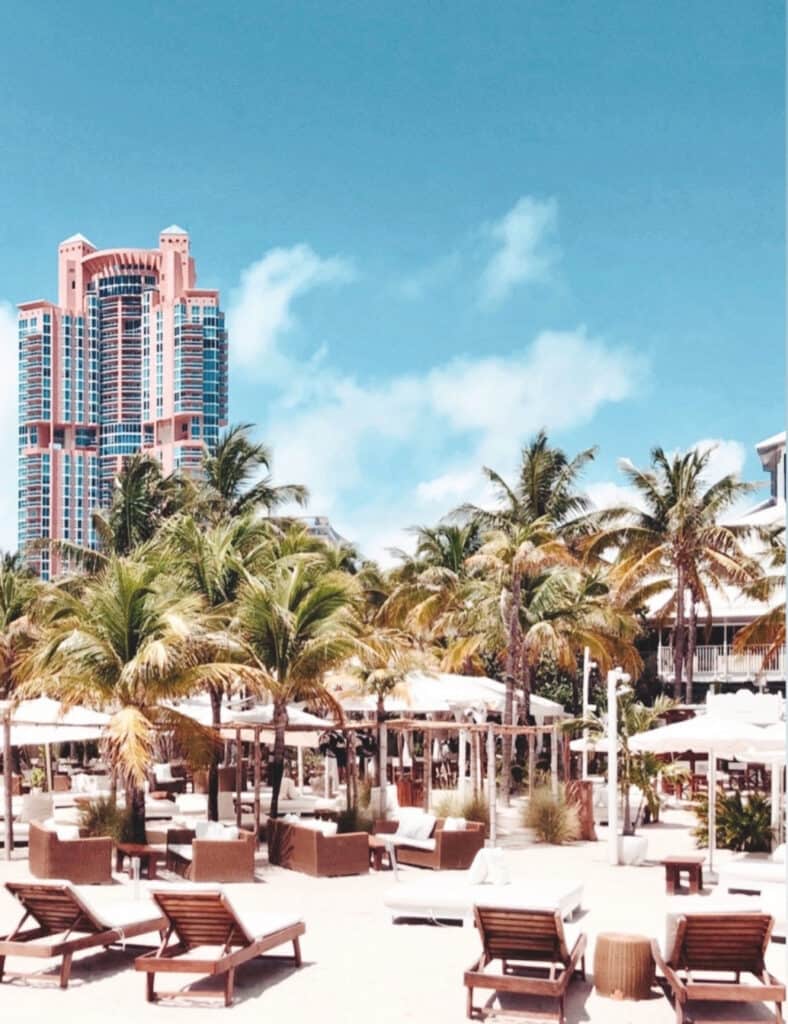 Named after Nicole Penrod, the owner's daughter who died in a car accident aged 18 (no, not Nikki Hilton or Nikki Menage) and now with locations all over the world, it was started originally as a stylish beach cafe with the mantra "only tell your best friends".
But then everyone told their best friends, and while that mantra still exists (a new boutique store by the same name has opened on site) you should probably bring your best friends too.
The food is designed by world renown chefs (order the sushi boat), book a cabana or try one of the first come, first served loungers for the day (cost $20). Come for Sunday brunch any time of year, or plan to spend next New Year's Eve here.
Pro tip: Miami Beach, Nikki Beach and South Beach are all within walking distance. If you're looking for a great (and more affordable) restaurant scene, head down Espanola Way, on 15th Street.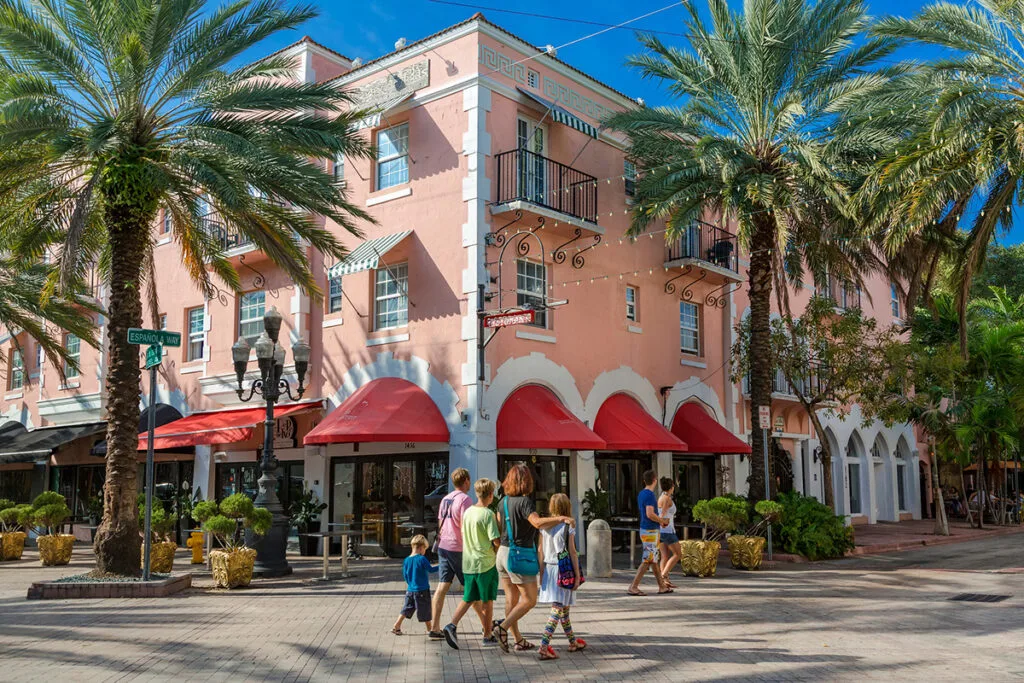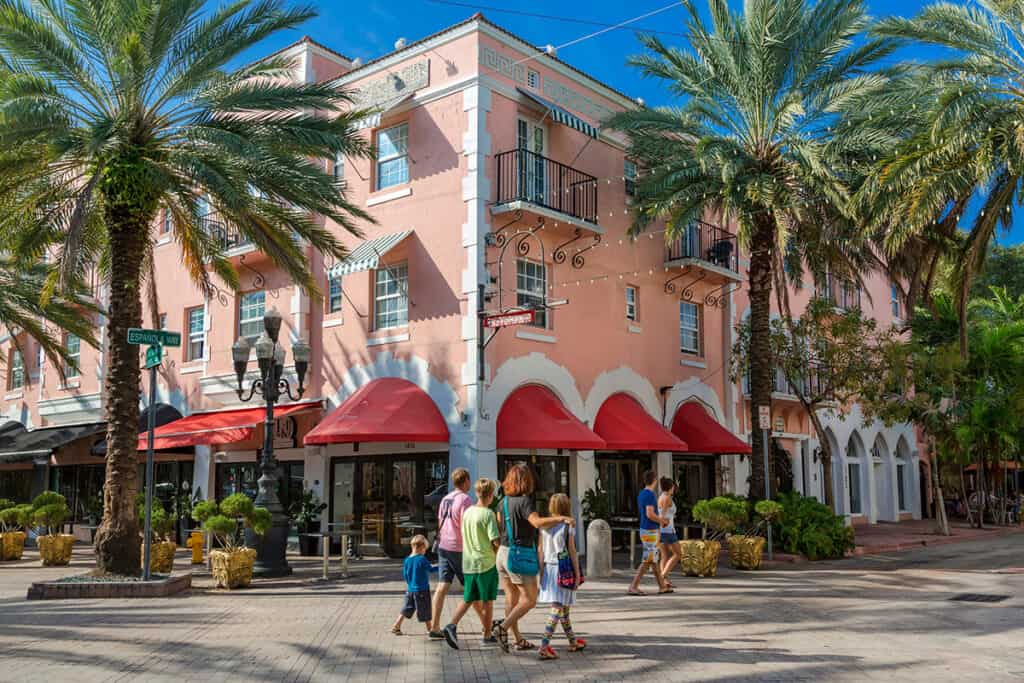 Daytona Beach
Daytona Beach over spring break is party central. It boasts itself as the number 1 spring break capital in the US. Don't even think of coming here if you want peace!
The hotels in this popular destination are student-friendly and you can buy a Spring Break Card to get access into the nightclubs, discounts at restaurants and on attractions like parasailing.
Get the VIP Passport and that gets you access to the best parties and the most popular clubs. (Use the official link below so you don't buy bogus passes).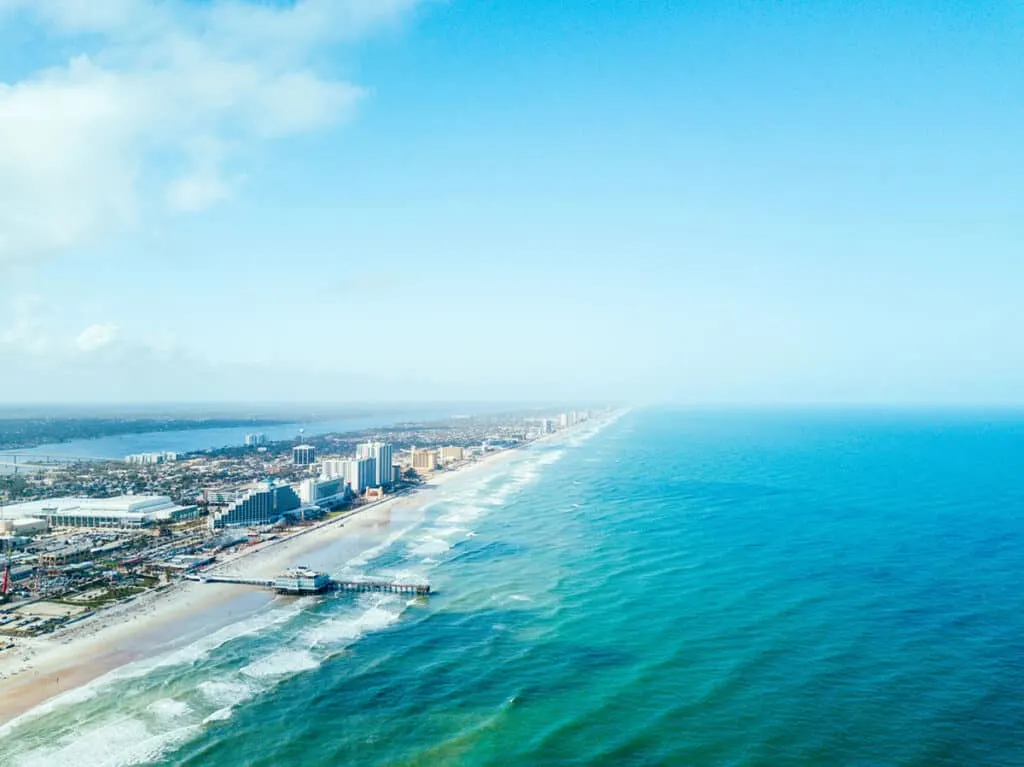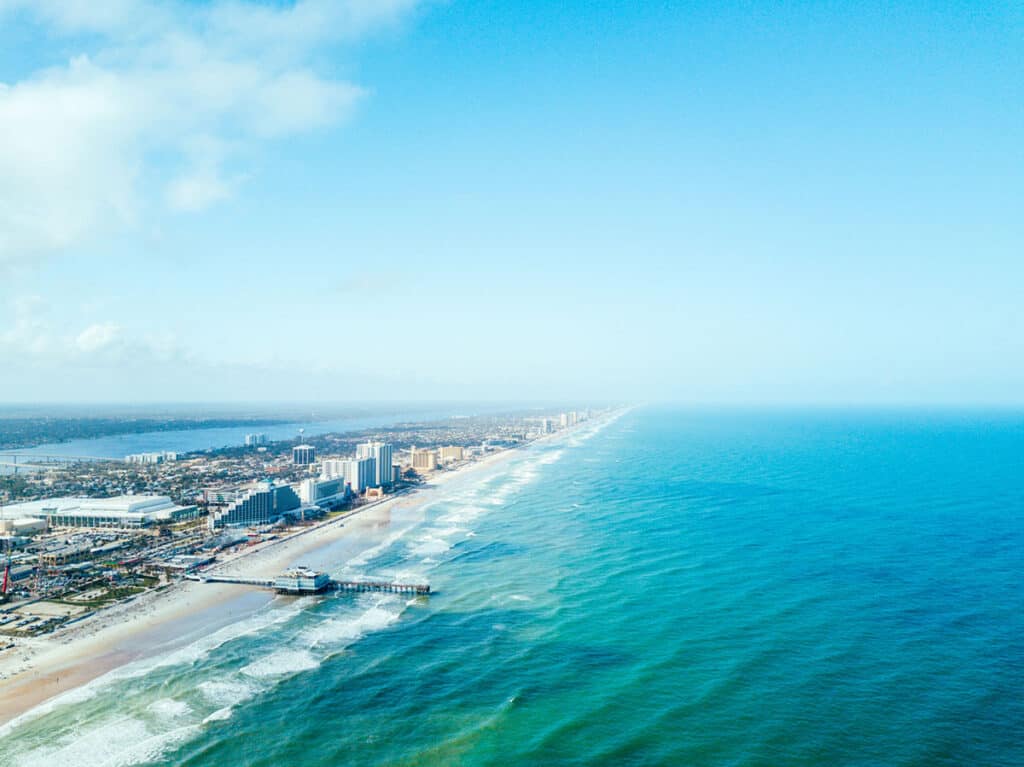 Daytona Beach is located on the sunrise coast on the Atlantic Ocean. The last time I came here it was Easter and I'll never forget how wonderful it was to stand on the beach at dawn for an Easter service, when most everyone else was still asleep, and just drink in the stillness.
Spring break at Daytona Beach is not known for its stillness!
If you're looking for a spring break destination with plenty of excitement, Daytona Beach is the place for you!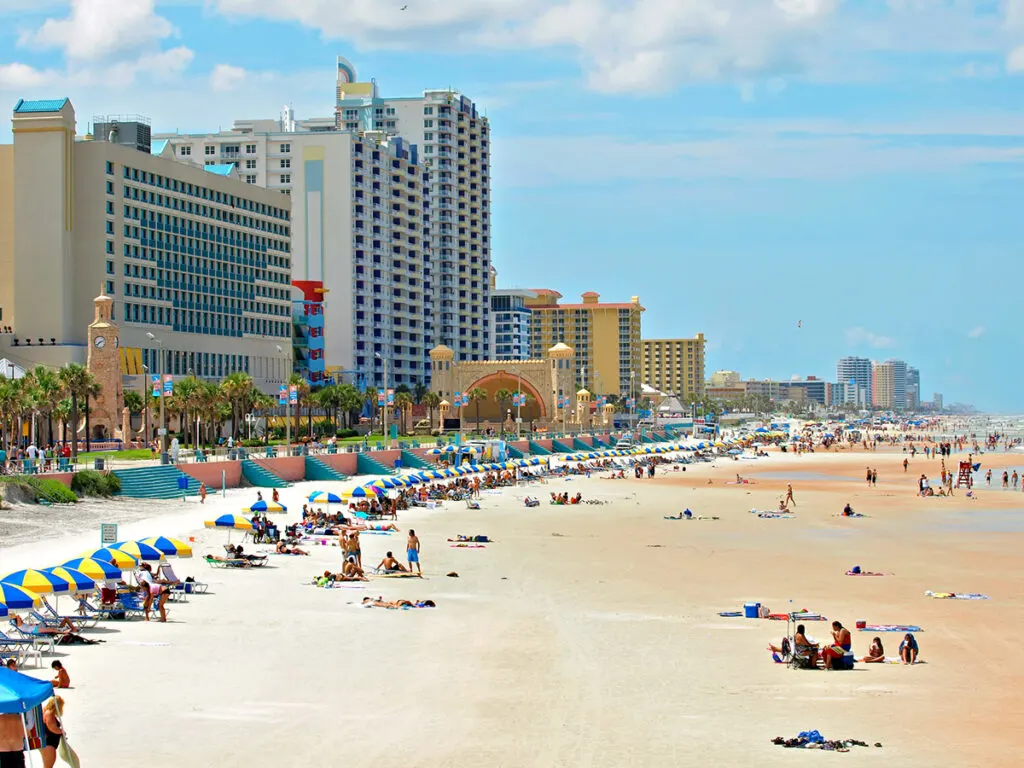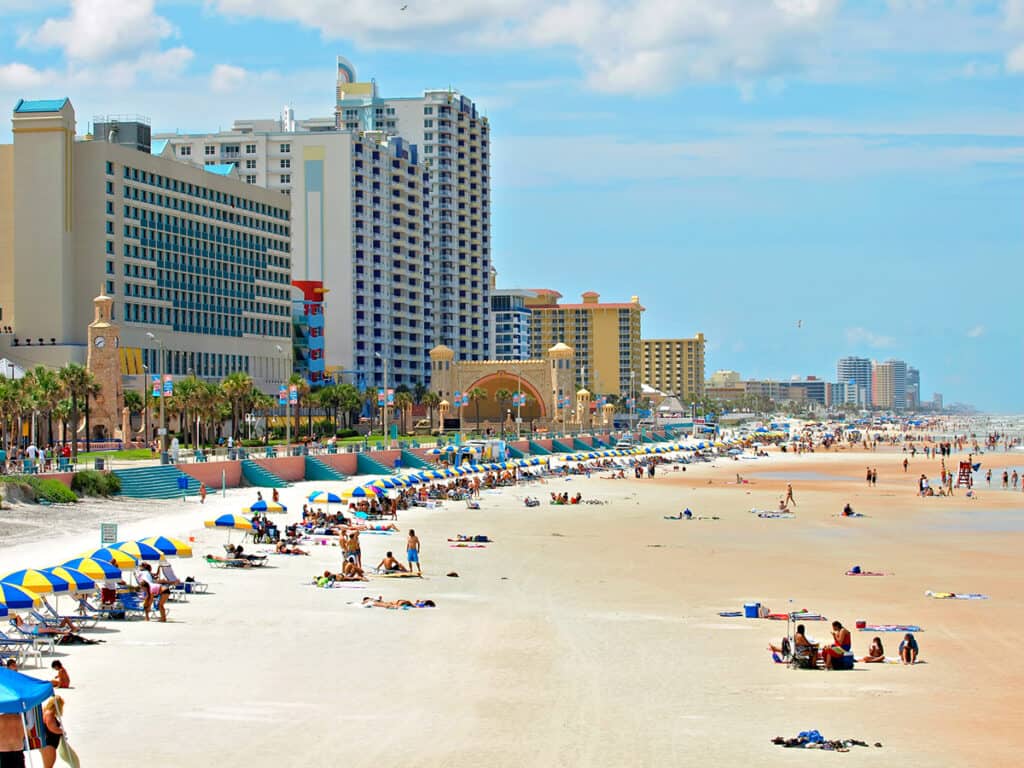 Besides the miles of beaches you can visit, the Daytona pier and boardwalk are a must-see. This pier is home to various shops, restaurants, and bars, making it the perfect place to spend an afternoon or evening. Plus, there are multiple arcades, and even amusement park-style rides to add a bit of thrill to your visit.
Pro tip: Bike Week and Spring Break is when you'll experience the best nightlife Daytona Beach has to offer. During these events, the entire city turns into one big party!
Fort Lauderdale
Ft Lauderdale is another super popular Spring Break destination. College students descend on this beach town, 25 miles north of Miami, and while it's busy and fun, it's not as upmarket as the glitz and glam of South Beach.
Book early and get a hotel room with a view of that sandy beach, and enjoy walking everywhere to restaurants with indoor and outdoor dining.
Pack your volleyball, beach bag and BFFs and enjoy dipping in the ocean and sunning on the sand by day, and the buzzing nightlife by night.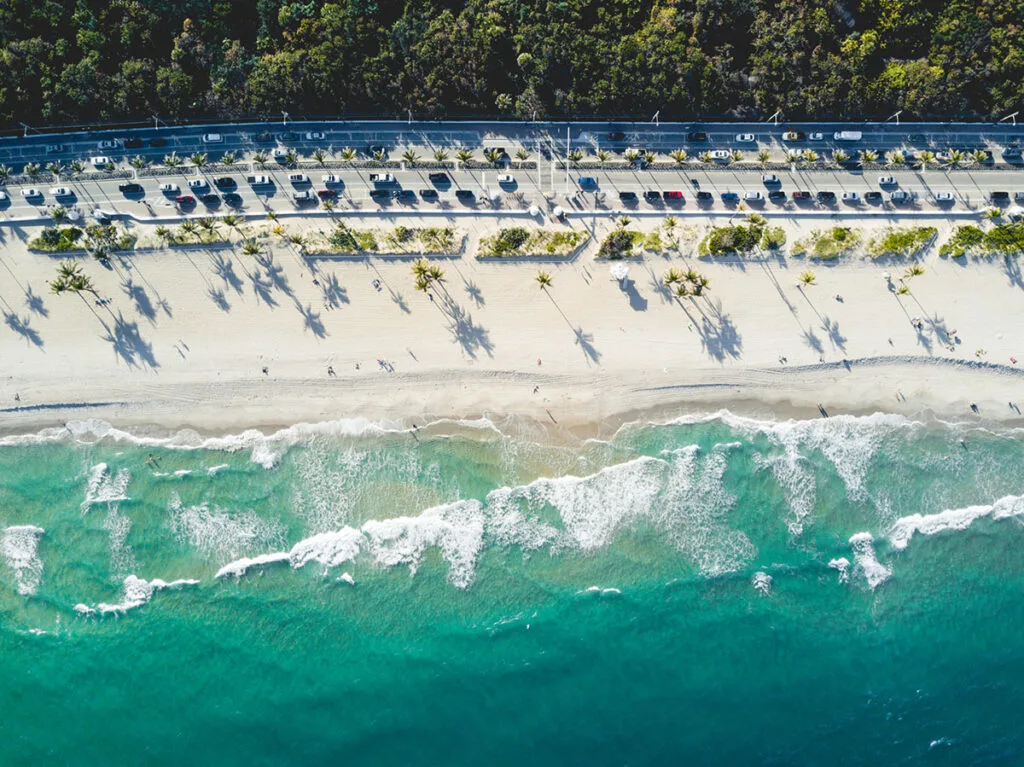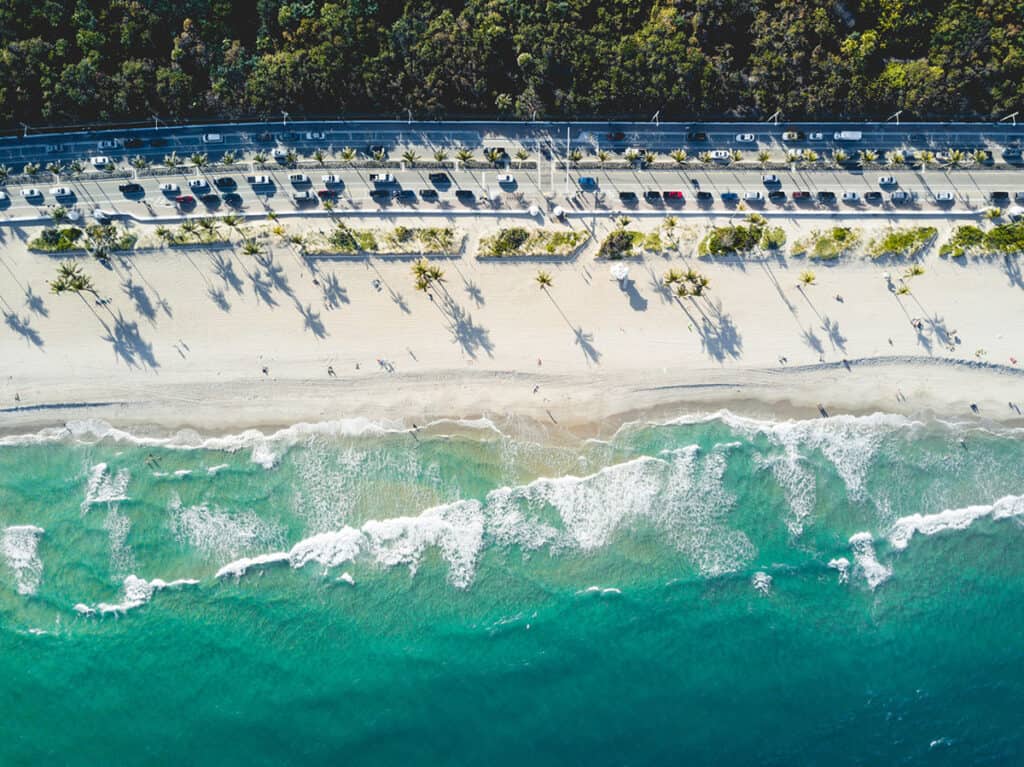 This vibrant city is the perfect destination if you're looking to party!
Fort Lauderdale has become a hotspot for spring break with its famous downtown area known as Las Olas Boulevard. There's something going on almost every day of the week in this fantastic city!
You might like to explore famous museums, soak up the sun, enjoy delicious Cuban cuisine, or get your thrills with some water sports.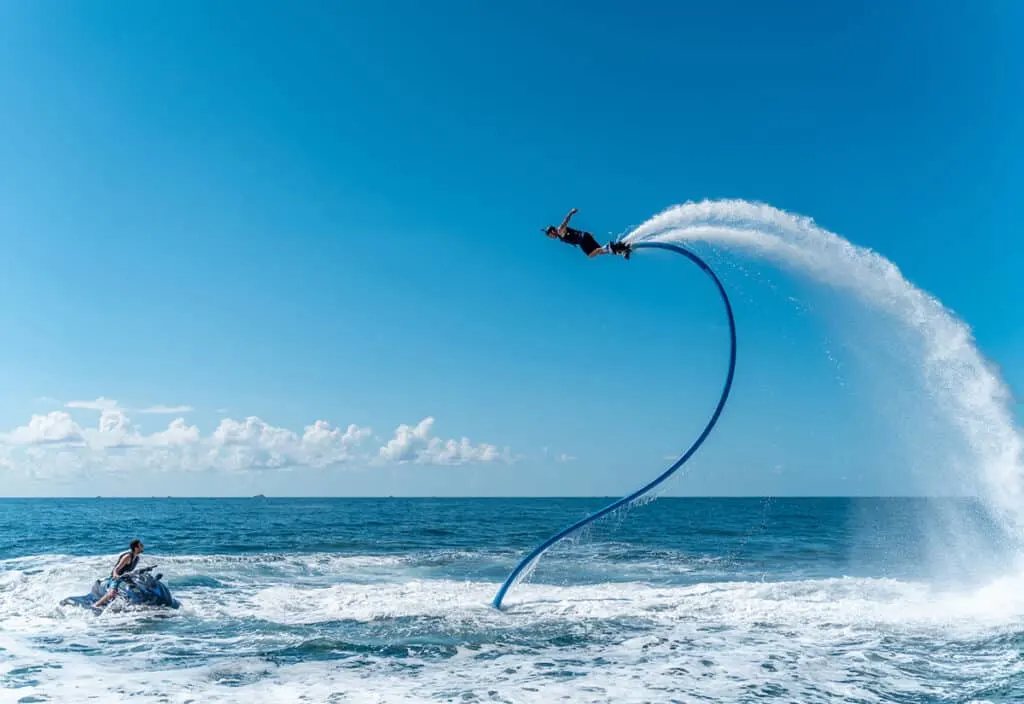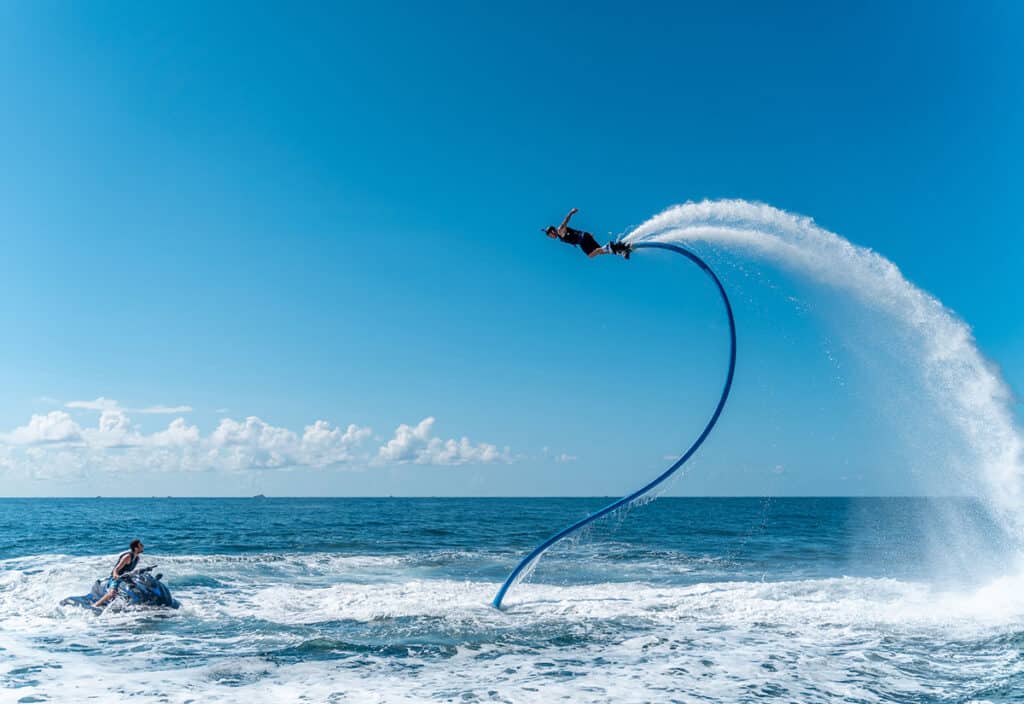 Pro tip: If you want an authentic experience during your trip, try visiting Marios Catalina restaurant at sunset and order their world-famous mojito before heading out onto the streets to dance the night away.
Florida Keys
The entire Florida Keys is dotted with beaches on the eastern Atlantic Ocean side as well as the sunset Gulf Coast side and any one of them would make great spring break destinations with safe swimming beaches for the family or a casual party vibe with friends.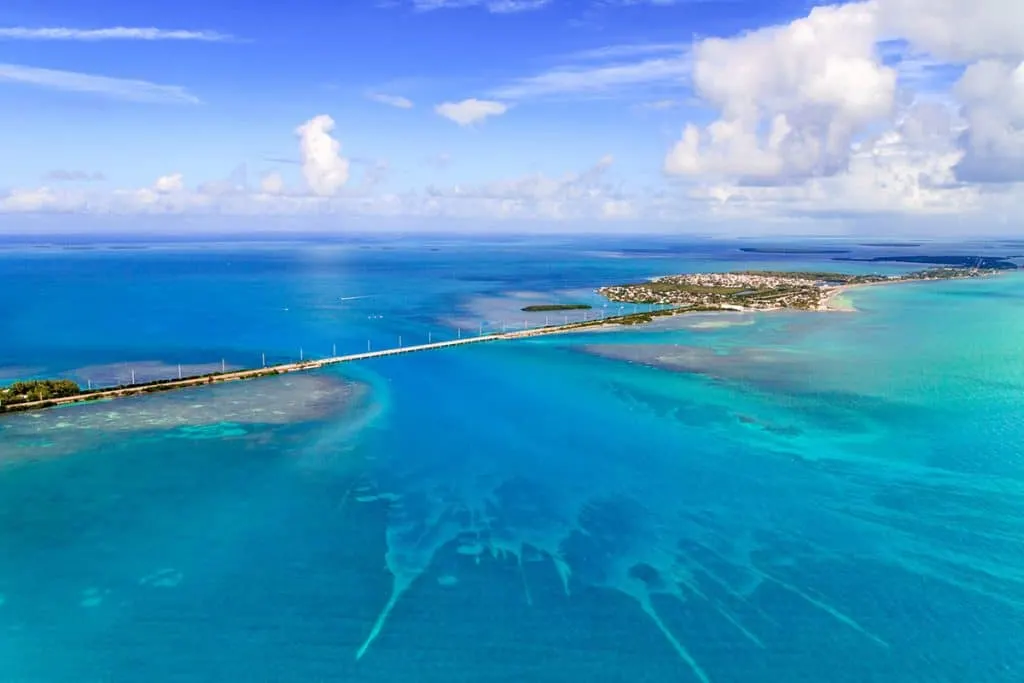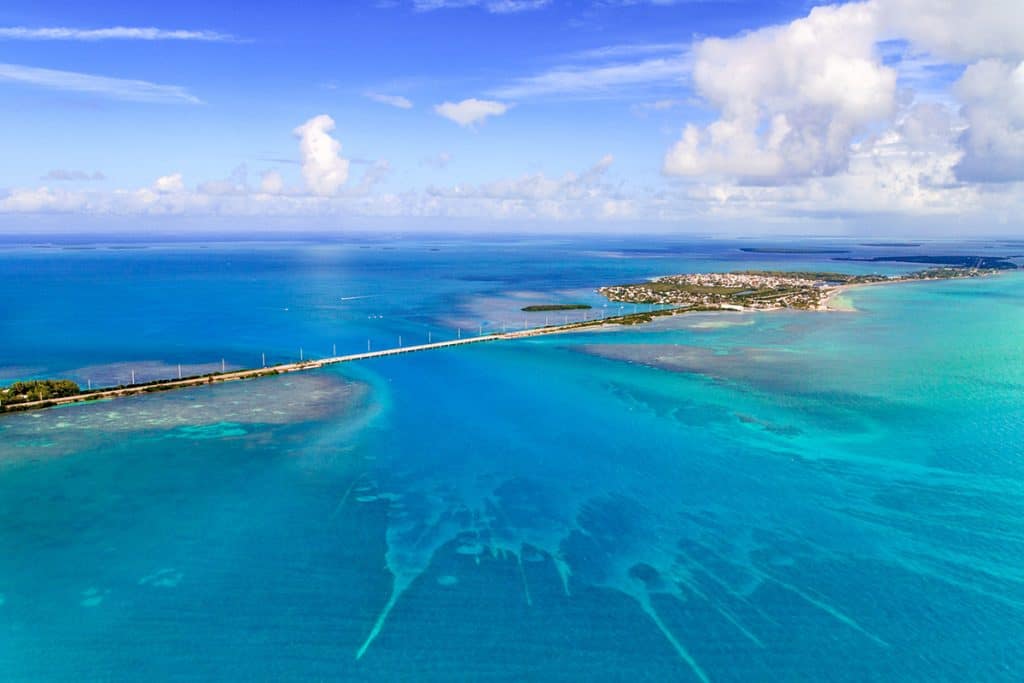 The last time I visited we were on a four-day Florida Keys road trip from Miami to Key West and stopped in at Islamorada for a night too. Your Spring Break in Florida Keys could be in camp sites or hotels or even take an RV and hook up at these beautiful RV campgrounds.
But you'd better book in advance if you don't want to be parked in a carpark overnight with no power to hook up to!
Key West
If you're looking to dive reeeally into south Florida for a Spring Break, Key West is the place for you! In fact it's my favourite FL city with so many things to do and see here. (Read my post on things to do in Key West if you only have a day!)
This city has something to offer everyone. From riding jet skis and parasailing on the ocean to taking in incredible views at one of its many scenic overlooks, to getting amongst some pirate history – and eating key lime pie, of course.
The old town is filled with New Orleans-style wooden houses all painted in adorable colours, fronted with picket fences embroidered with tropical flowers.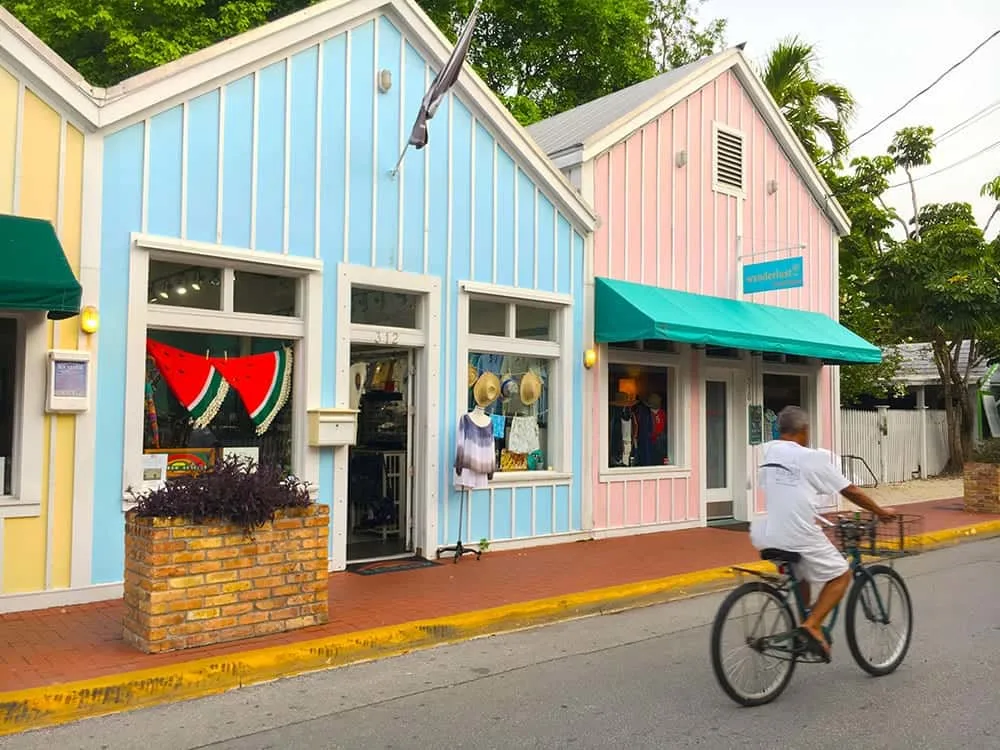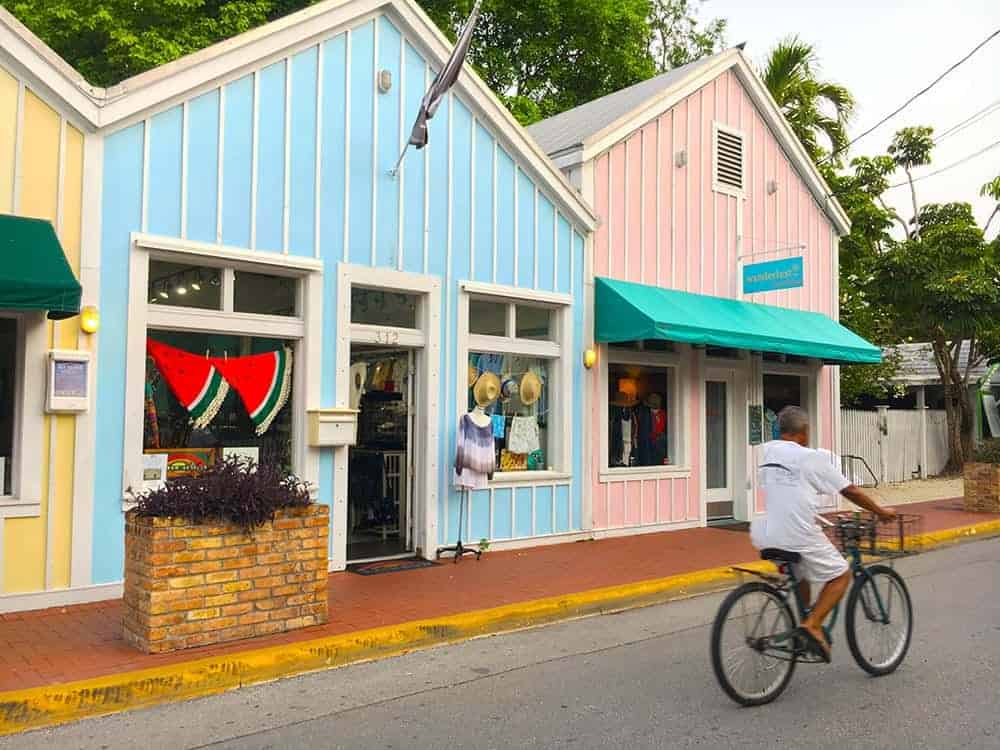 Besides all of the attractions, it really does feel very relaxed here during the spring break season.
While other major cities may get chaotic and overrun by college kids seeking fun times away from campus, Key West offers an escape where families and couples can enjoy themselves without being bothered by rowdy large crowds day after day.
Pro tip: My pick is to stay near the main street, Duval, so you can walk everywhere in what becomes the entertainment district by night. Make sure you visit Blue Heaven for dinner and a drink (or two) from the outdoor bar.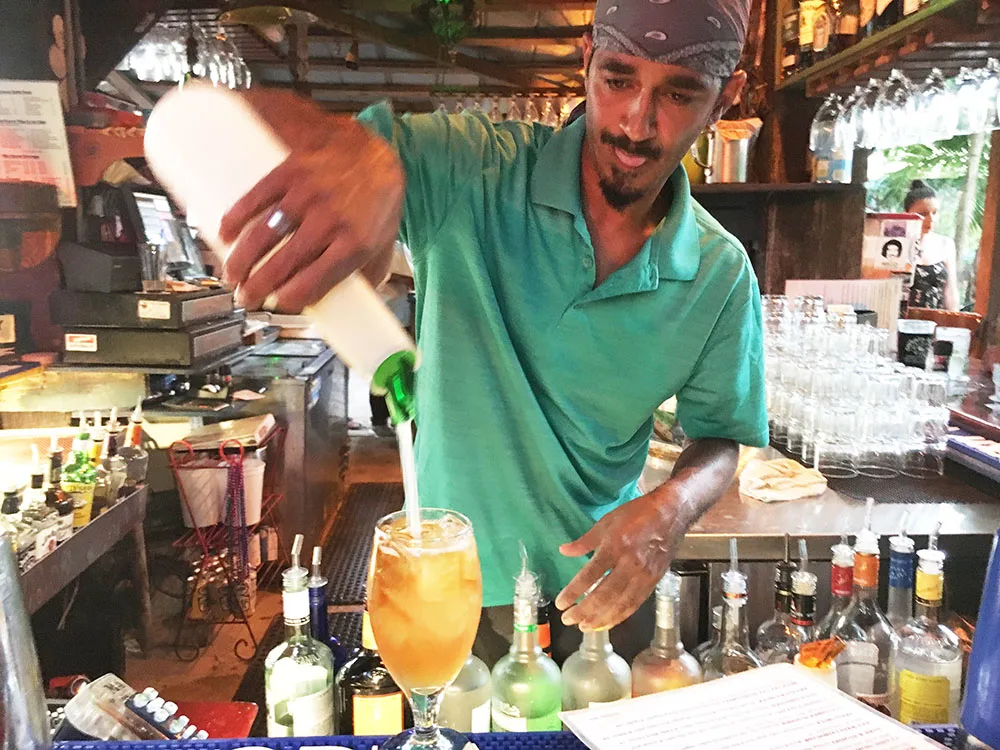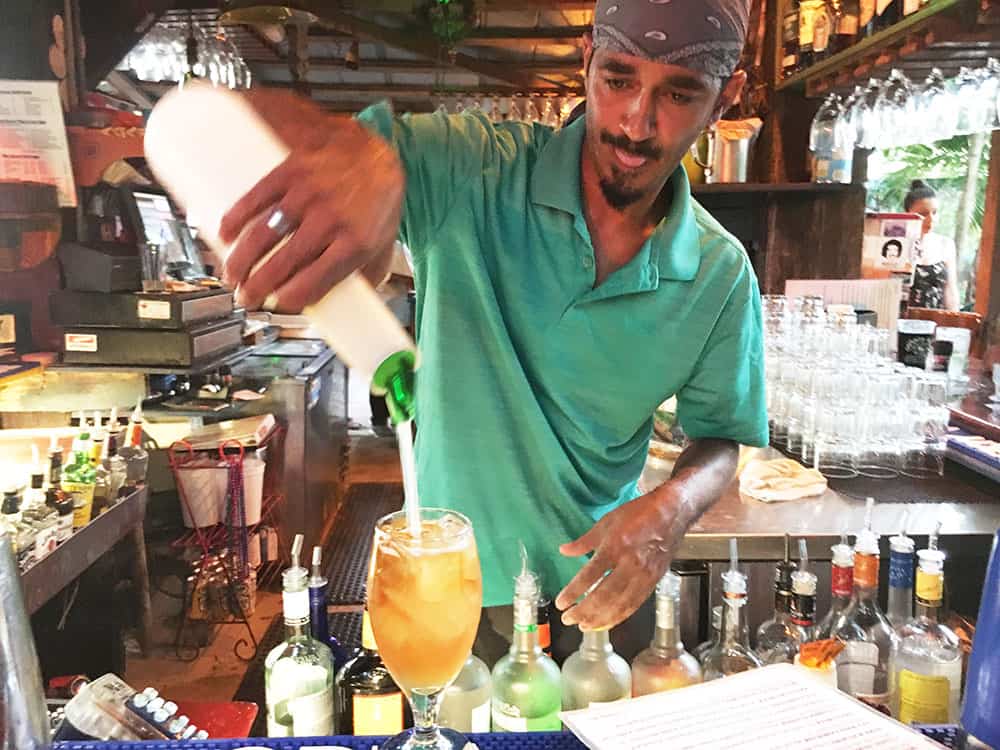 Orlando
I'm not going to lie, Orlando's theme parks are going to be busy with Spring Break crowds!
But for families, high school and college students looking to have unlimited good, clean fun, this is going to be a really great week away. (Read my post about the best time to visit Disney World).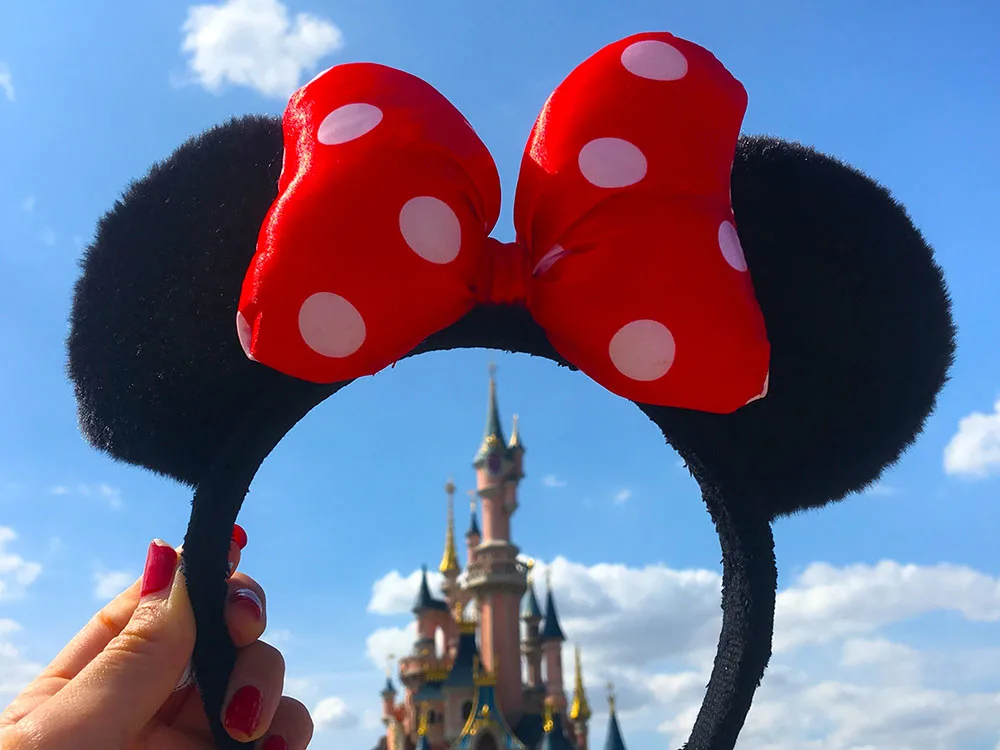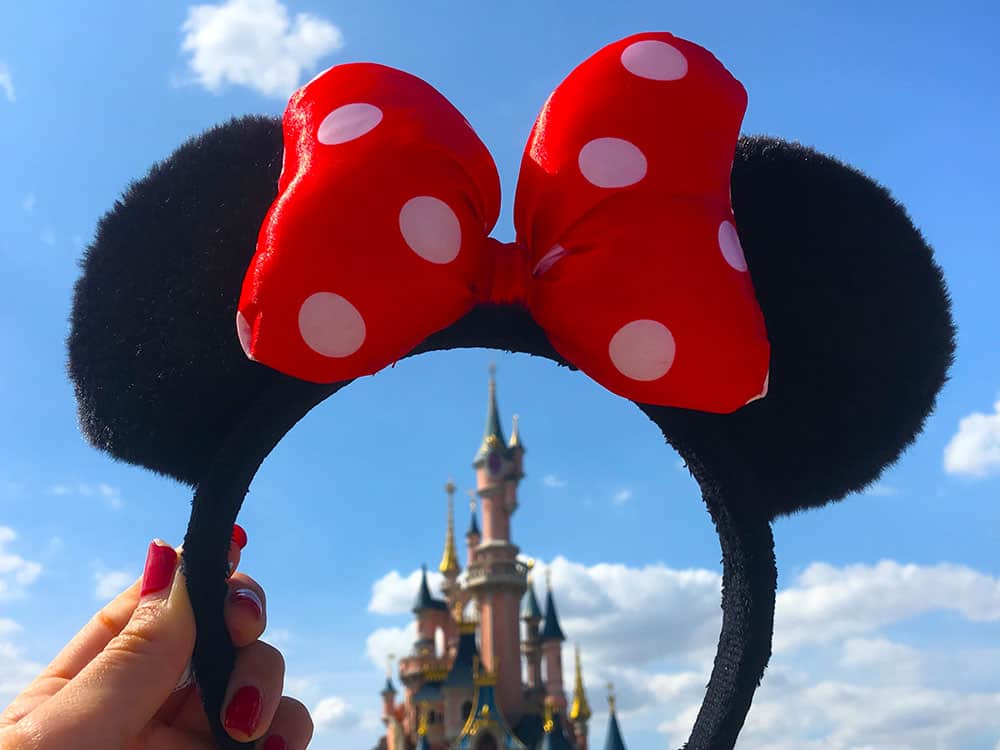 There is something for everyone in Orlando for spring break. Yes, it's probably all about the theme parks but actually there's more to do in Orlando besides Disney World like outdoor movies in amazing gardens, visiting the Kennedy Space Center and make time for shopping at the malls and the nightlife options downtown. There's never a dull moment!
Pro tip: If you take a vacation to Orlando and want to visit the theme parks, consider staying on property to take advantage of exclusive perks like earlier opening hours at the parks and priority access to theme parks.
Tampa Bay
Tampa Bay is one of the most diverse destinations in Florida.
It's actually a large, shallow harbor on the Gulf of Mexico in Central Florida.
It has stunning beaches, world-class theme parks, Cuban culture and a vibrant nightlife. You can explore the nightlife in Soho, relax with a coffee from Buddy Brew, or take a day trip to Busch Gardens.
Enjoy waterfront bars and restaurants and visit the historic Latin Quarter, Ybor City for lunching and shopping by day, and cigars and fedoras by night.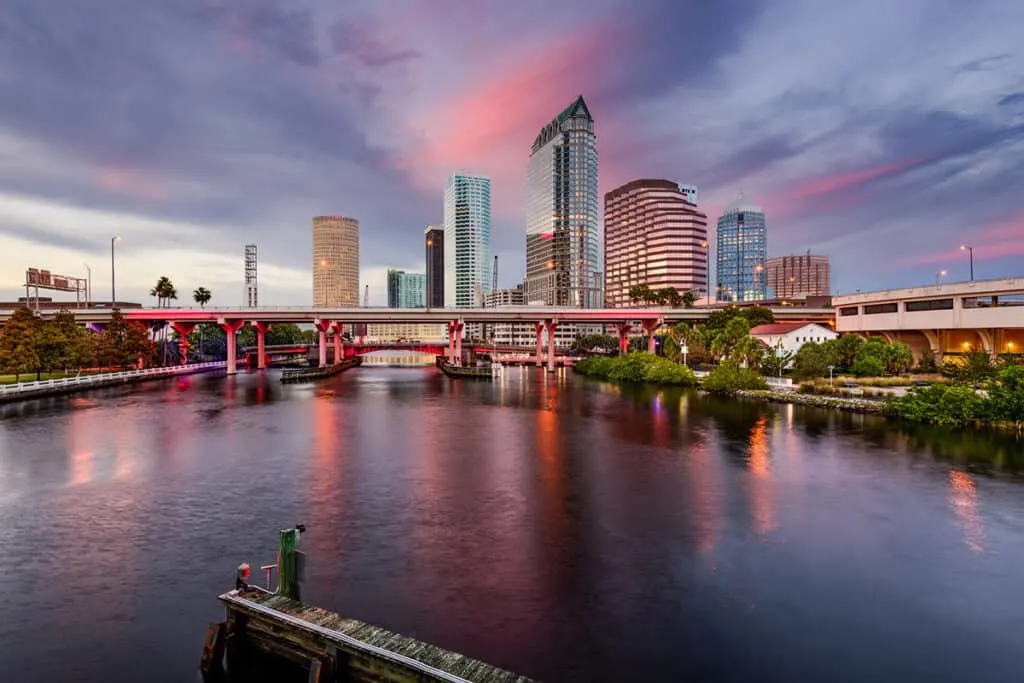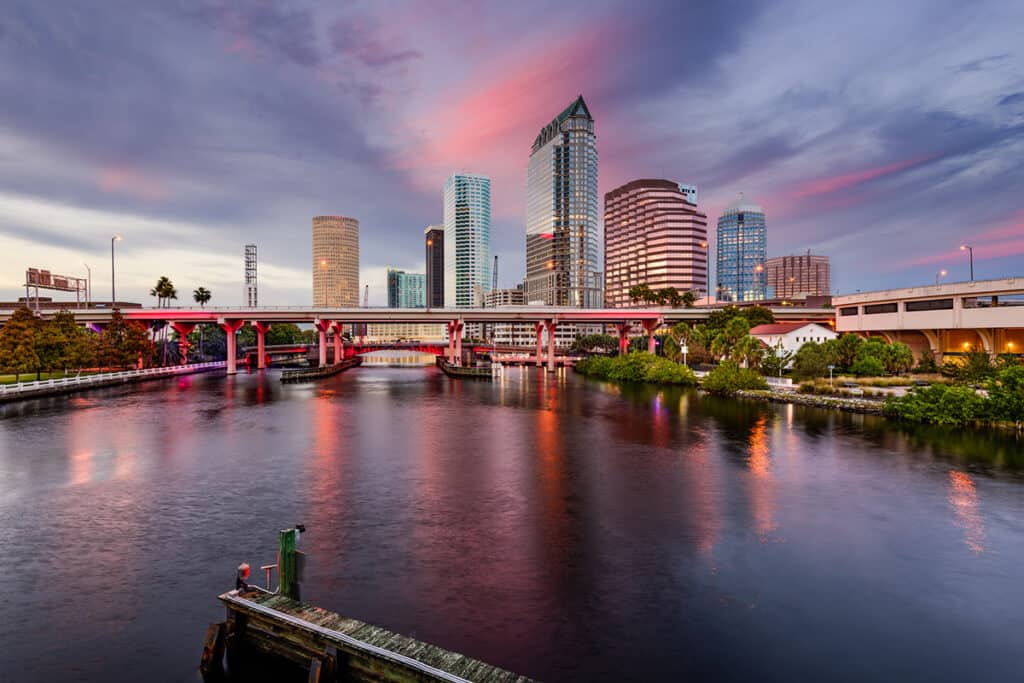 Pro tip: Spring break is a great time to visit Tampa. However, if you want a unique experience, plan to visit a little earlier and try to make it for Gasparilla. Gasparilla is a pirate-themed festival that turns the entire downtown area into a party.
Saint Augustine
Saint Augustine is the oldest city in North America and is a popular tourist destination due to its quaint charm.
With more than 20 miles of coastline, tourists can enjoy swimming in warm waters or exploring Florida's first lighthouse.
In St Augustine you can dive into more than four centuries of history that wanders through Spanish and English, to Greek and Native American and African American peoples.
Stroll the narrow lanes, enter the many museums, visit landmarks such as Castillo de San Marcos, Ponce de Leon's "Fountain of Youth," and the Oldest Wooden Schoolhouse.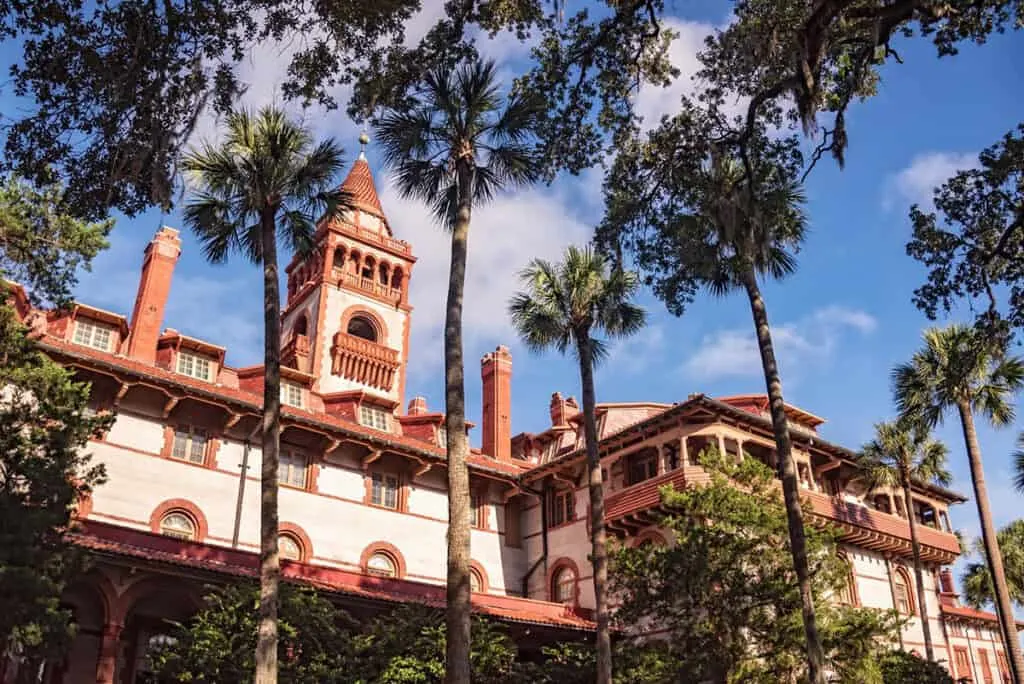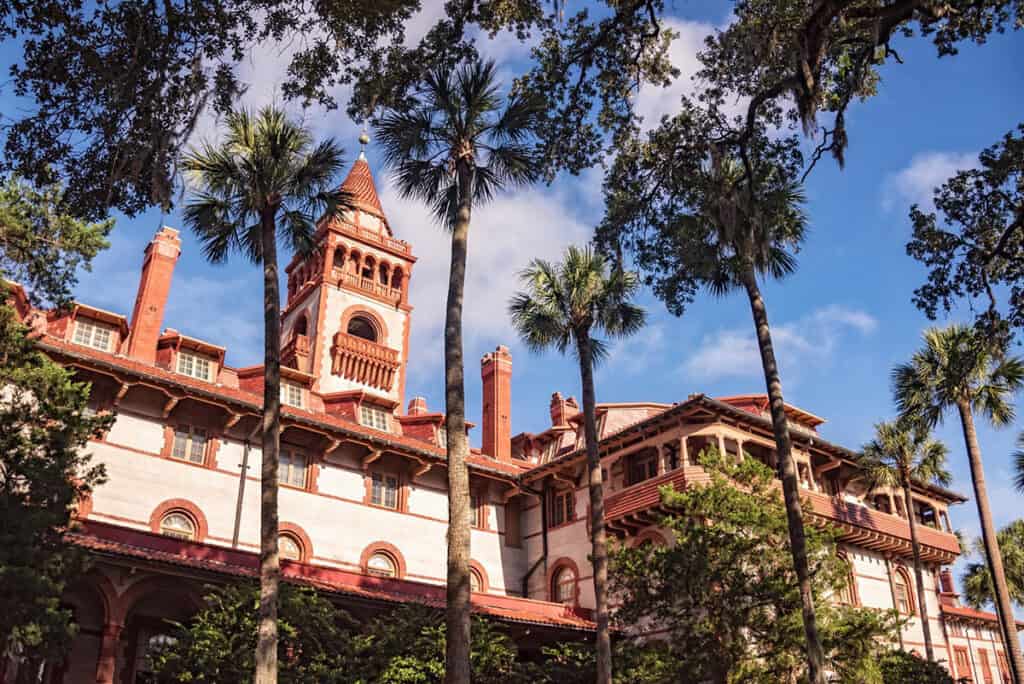 If you're looking for a laid-back spring break destination, this is one of the best spots to visit in Florida.
Pro tip: If you're looking for a unique experience, make sure to visit The St Augustine Alligator Farm. This farm is home to more than 2000 alligators and offers a variety of exhibits and activities for tourists. Then, when you're ready to relax, try seafood from one of the town's local restaurants, such as The Sunset Grille.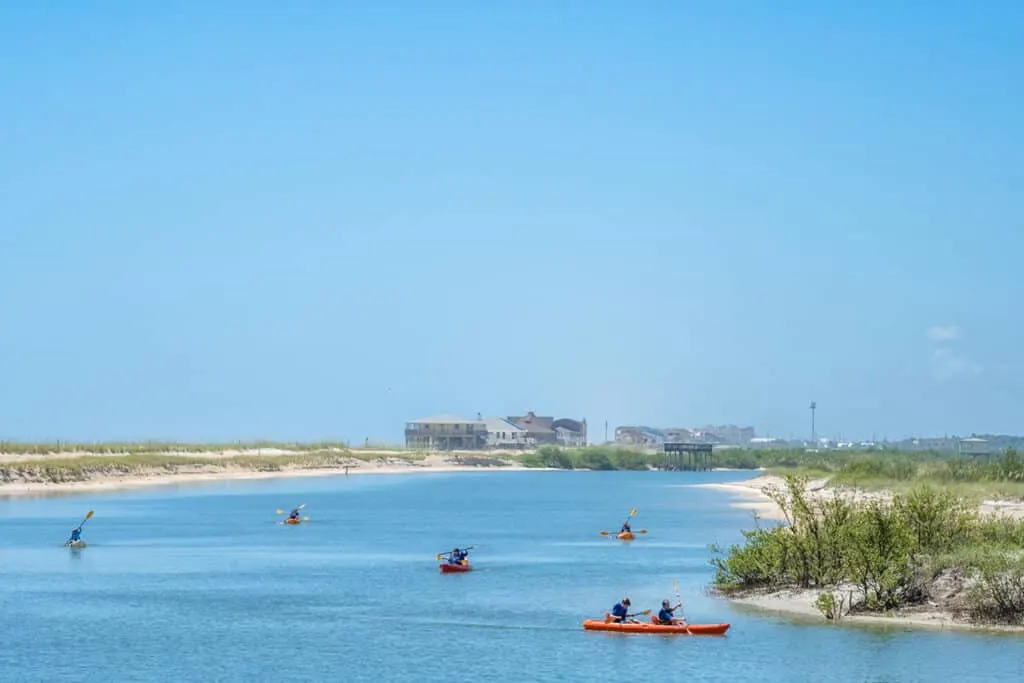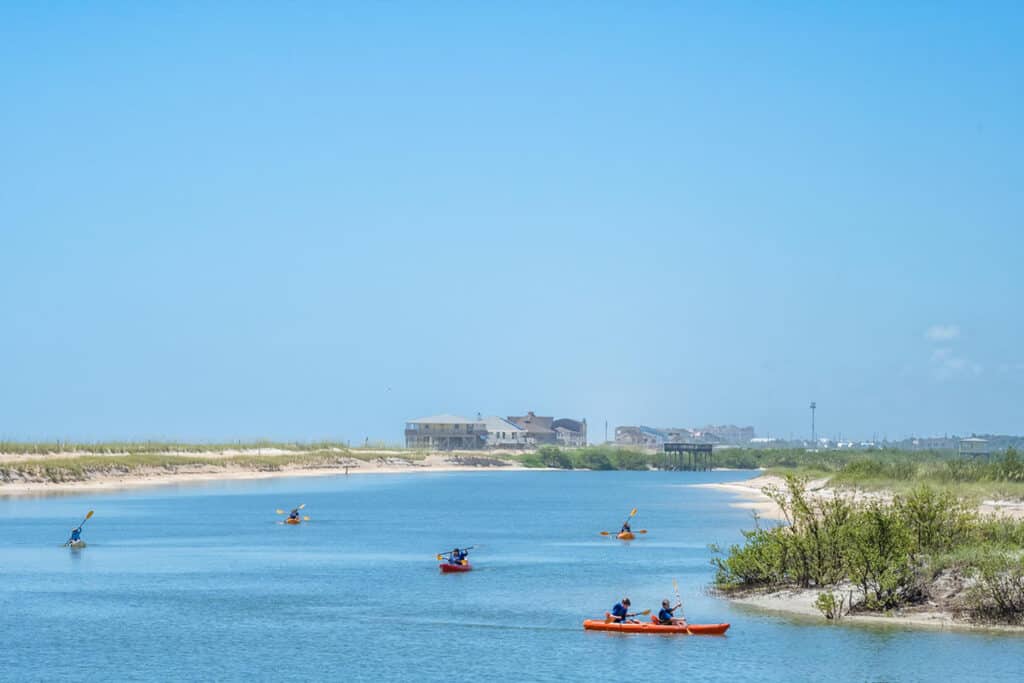 Panama City Beach
If you're looking for a spring break destination with plenty of beaches and nightlife, Panama City Beach is the place for you.
This city is known as the "Spring Break Capital of the World" (it's true, Google it!) and offers visitors a variety of activities to enjoy. There's something for everyone here, from swimming in the Gulf of Mexico to partying at one of the many nightclubs, like Club Lavella.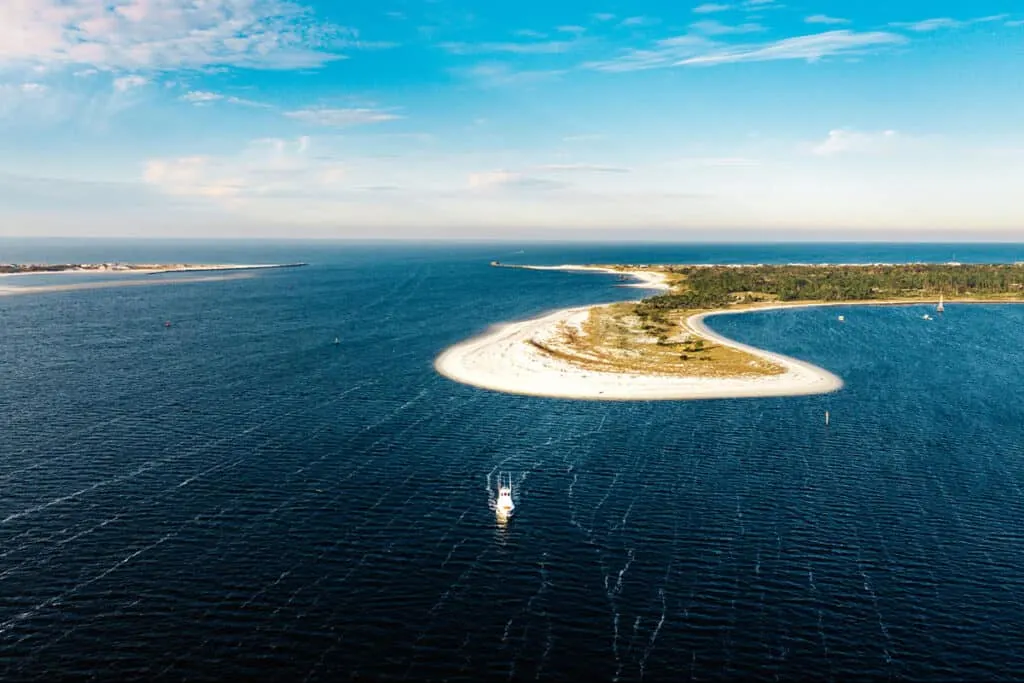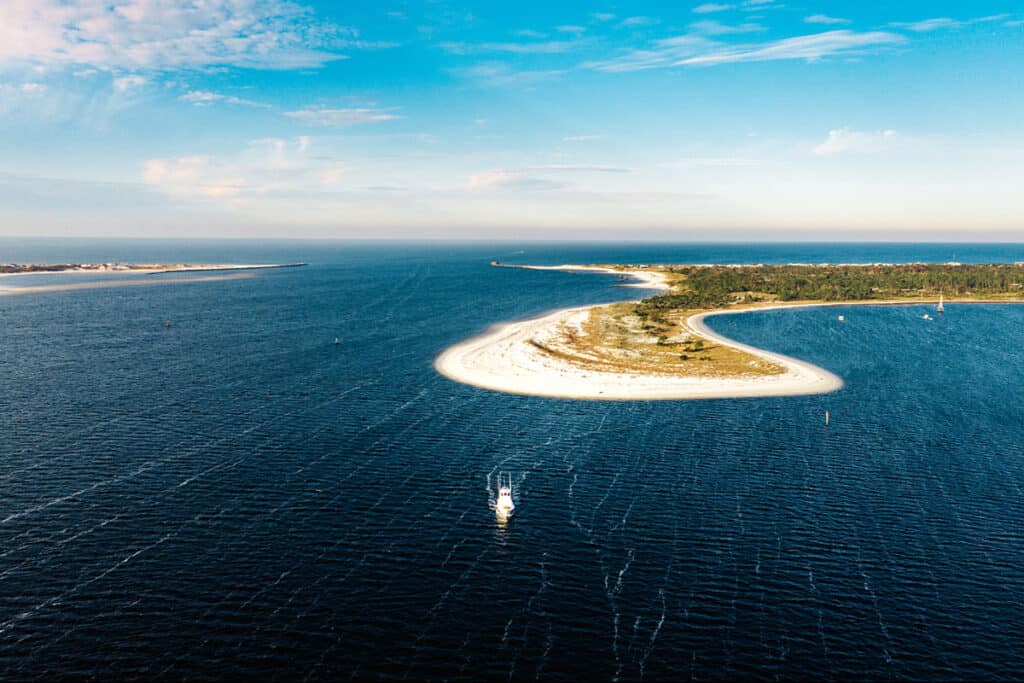 Besides all of the beach fun you can have, Panama City Beach also has good shopping and dining.
There are tons of options available at Pier Park, one of the most popular shopping destinations. Plus, it's open very late offering a great spot to stop by after a long day at the beach.
Pro tip: Make sure to visit during the week if you want to avoid the crowds of Spring Breakers. While the weekends are definitely more lively, they can also be a bit too chaotic for some people's liking.
Clearwater Beach
If you're looking for a spring break destination with plenty of beaches and family-friendly activities, Clearwater Beach, on the Florida Gulf Coast, is the place for you.
This city is known as one of the most beautiful in Florida and offers tourists a variety of activities to enjoy, from swimming in the ocean to exploring downtown.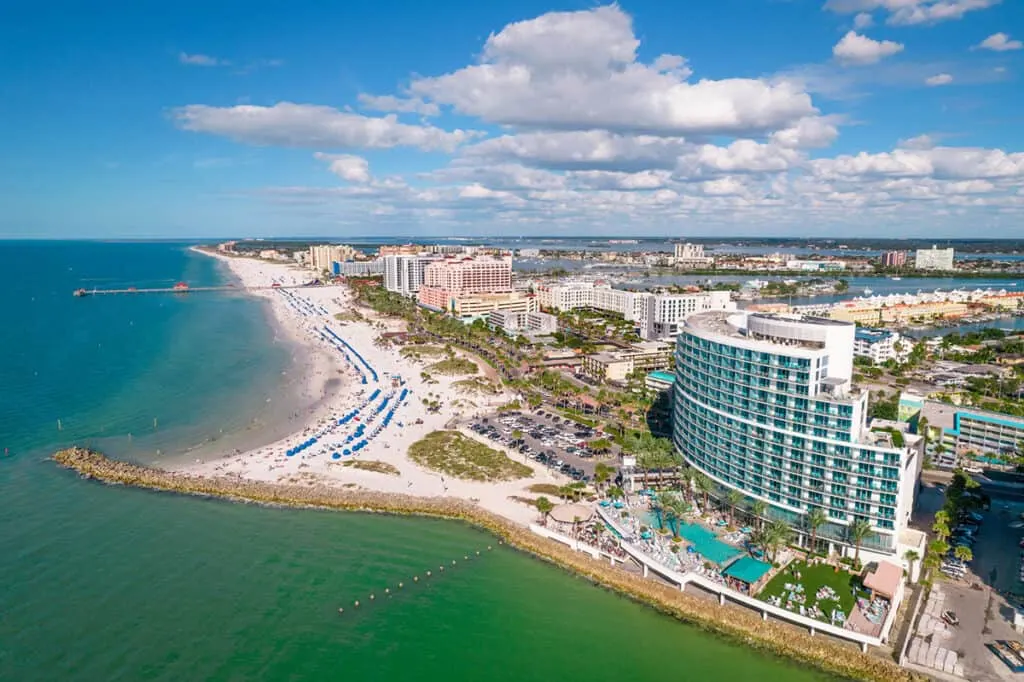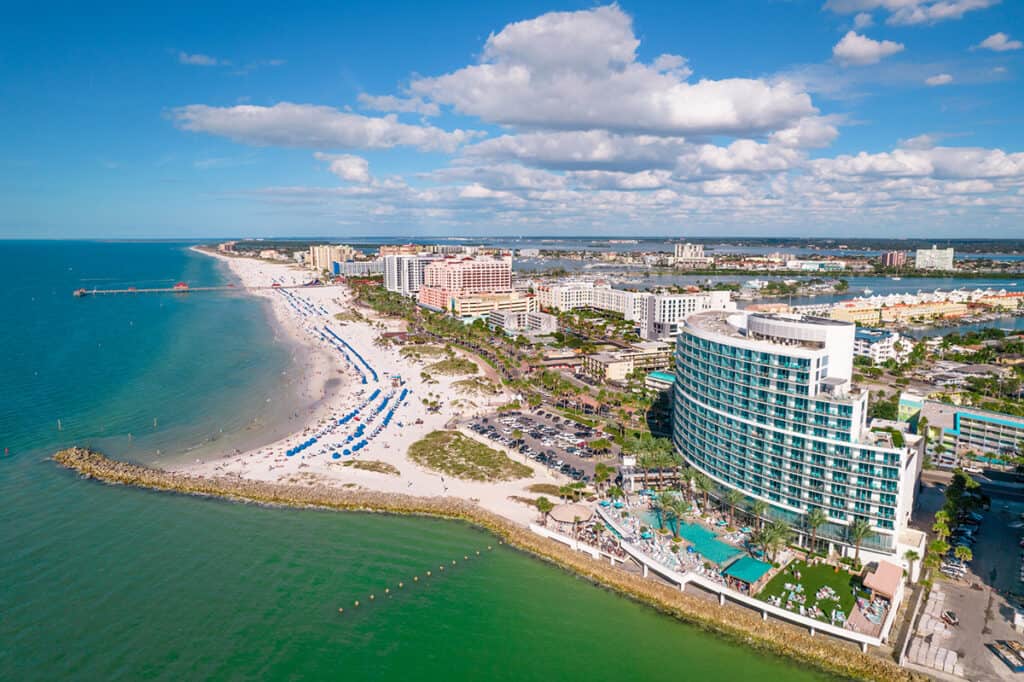 One of the best things about Clearwater Beach is that it's perfect for those who want to relax and take it easy or those who want to party all night.
There are plenty of peaceful and scenic areas as well, so you'll never have trouble finding somewhere to sit back and relax for a bit if that's what you're into.
Pro tip: If there's one thing to love about Clearwater Beach, it has to be the sunset cruises available through many local tour companies. Experience breathtaking views while enjoying delicious food and drinks on board a private boat!
Sarasota
Sarasota, on Florida's Gulf Coast, also makes a great Spring Break destination, and this post covers 26 FREE things to do in Sarasota any time of year.
Get your passport out!
Or if you really want to splash out this spring break, why not head down to the Cayman Islands?
My brother and his family have lived there about 15 years and I've visited three times. Here's my post on Things to know before you go to the Cayman Islands, written with the help of my 12-year old niece (and local Cayman resident) Georgia Singleton.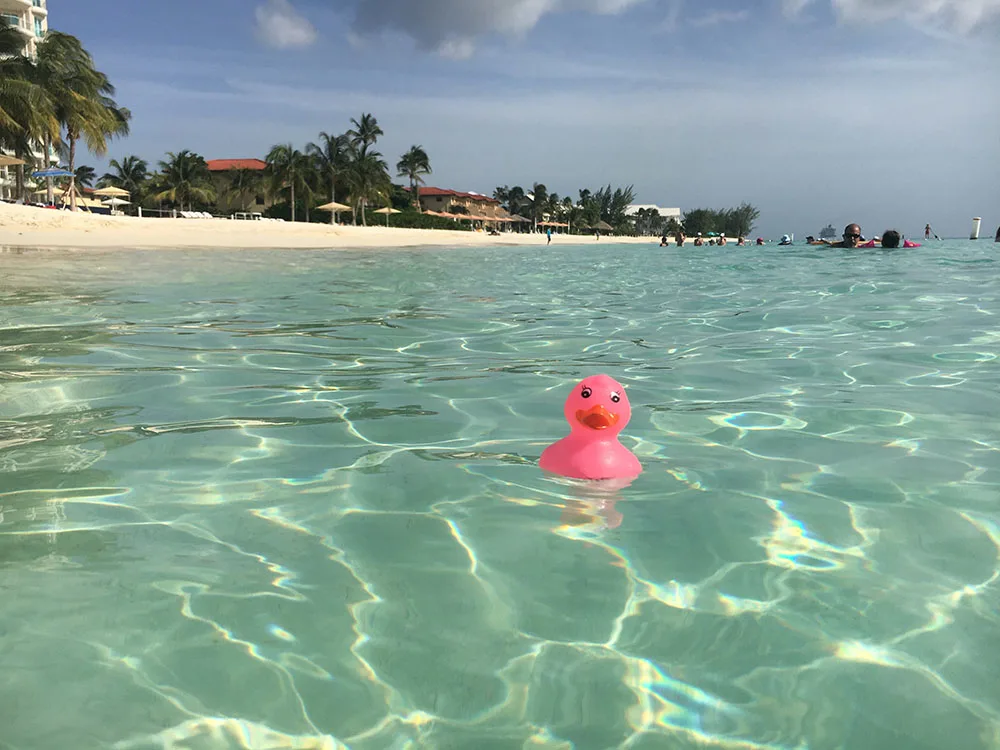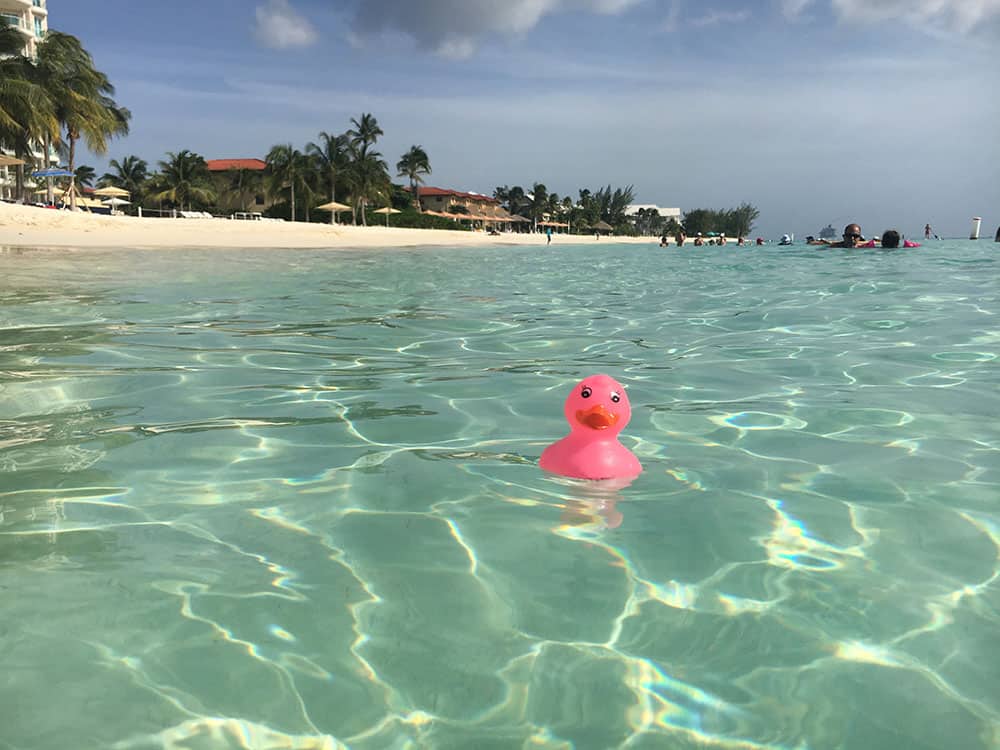 Final tip
If your Spring Break last year was on the boring side, these fun Florida destinations will sort that out!
Make sure to get a head start on planning your spring break trip to secure the best rates.
For accommodation options check out vacation rental homes, Air BnB, and hotels on Booking.com to grab anything from a boutique hotel to a whole house to share with your friends.