Texas is a huge state. So huge that my country New Zealand could fit into it at least twice by land mass and with a population of 27 million, we could also probably move to Dallas and leave the rest of the state empty!
I've visited Dallas and Fort Worth, and yes they are two very different cities and worth staying in both for at least a couple of nights each.
I loved the different neighborhoods in Dallas for dining and drinking, and of course the Book Depository from whence JFK was shot is a bit of a pilgrimage – and now museum depicting the president's fateful journey to meet his assassin.
But in Ft Worth I loved the Stockyards, and we even stayed on a ranch and went clay bird shooting and fed long horn cattle.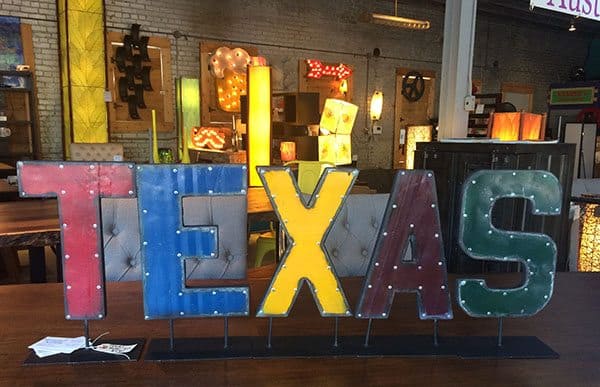 I've also stayed in Houston where a visit to Johnson Space Center is a must. Houston is great for a stopover – or ComiCon! But actually it has more galleries and museums than New York City. Who knew?!
So, that being said, picking only 5 awesome things to do in Texas is hard – and subjective.
But here we go with some ideas that might not be already on your radar…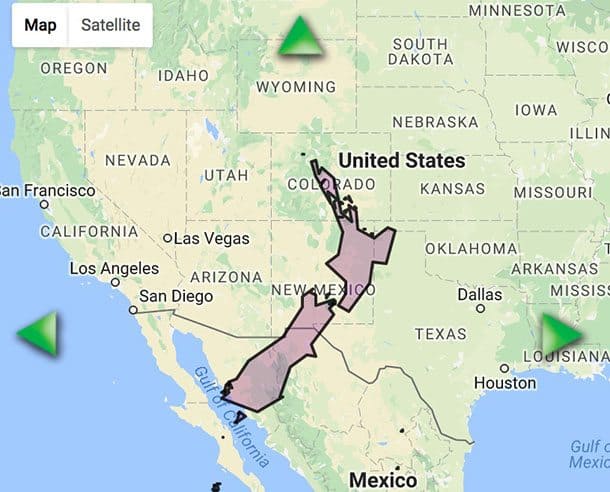 America's best and busiest state fair, The State Fair of Texas, is held in Dallas, Texas and runs for 24 days from the last Friday in September.
It started in 1886 and has seen acts like Elvis Presley entertain the hot dog eaters. But it's probably most famous for the 52-ft tall Big Tex mannequin who is still there dressed in denim.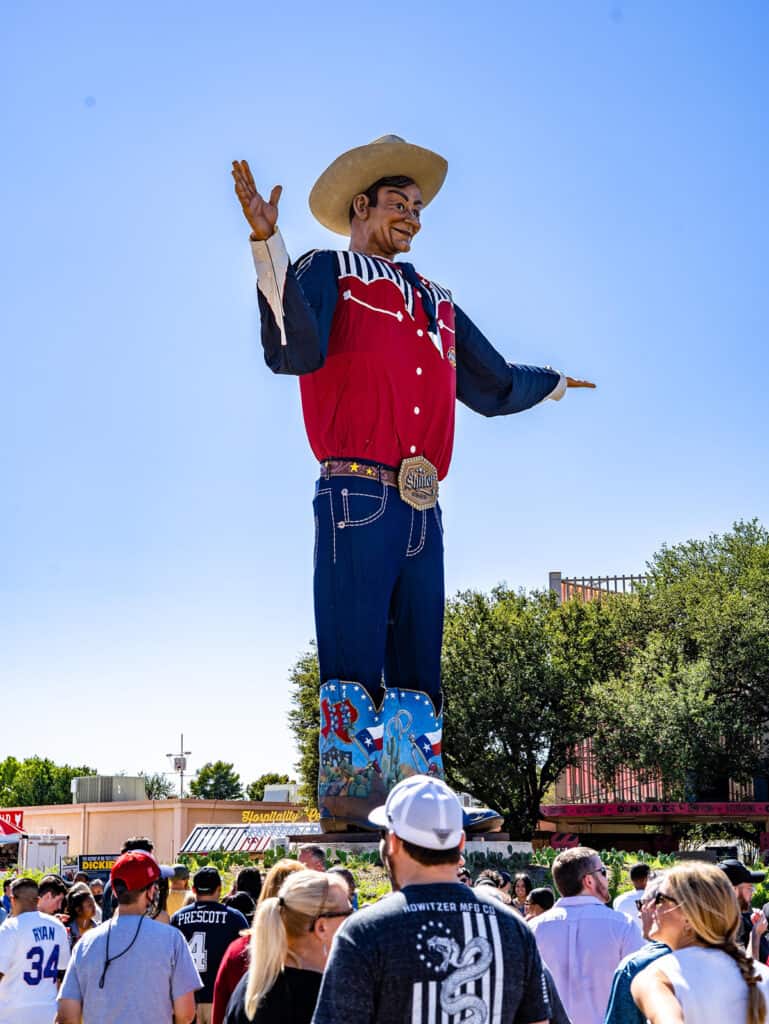 Eat corn dogs and other deep fried horror food like Oreos and S'mores. The largest Ferris wheel in the world is also here, plus there's plenty of music, performance and noisy livestock. Think A and P show on steroids!
Eat Texas style
For a taste of the Lone Star State, you must try Tex Mex – a fusion of Mexican ingredients and American products resulting in nachos, quesadilla, enchiladas any anything covered in yellow American cheese, which is pretty much Mexican as we know it!
Unless you actually go to Mexico. Personally I'm a huge fan of Tex Mex! Wash it down with a local Shiner beer.
Then for dessert you need to track down Blue Bell ice cream, which has been around since 1907. The most popular flavour is their homemade vanilla followed by Dutch chocolate. I've made a note for next time 🙂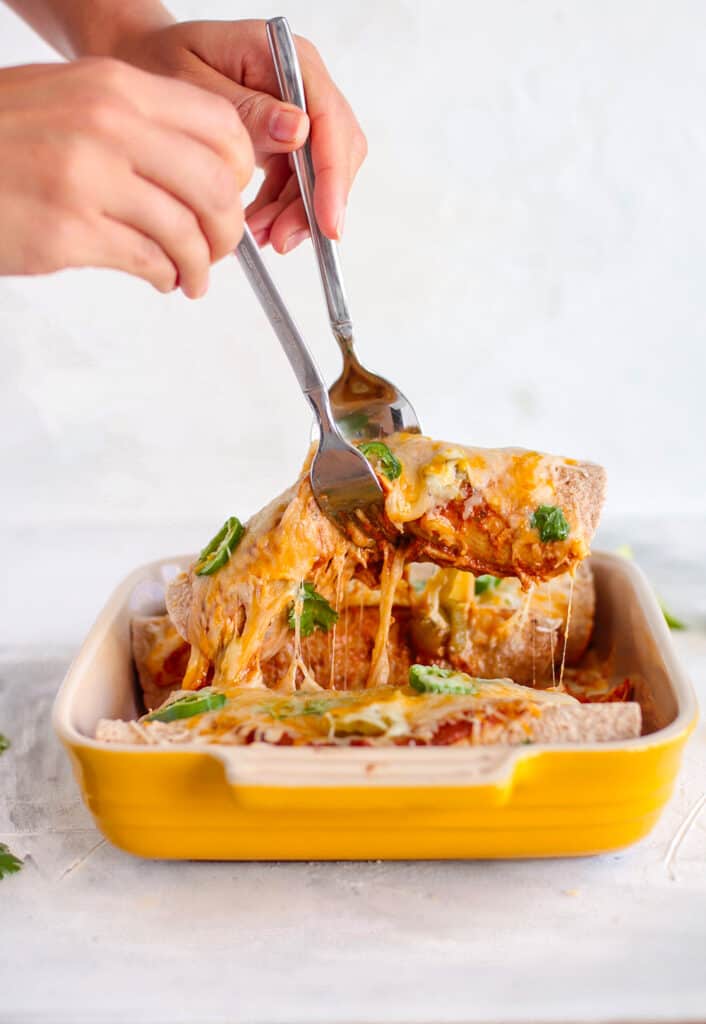 Get to church on time!
Keeping with the bigger in Texas theme, they have some huge churches in Texas too.
If you fancy a bit of a soul lift, visit a mega church like Joel Osteen's Lakewood Church of more than 52,000 in Houston, or The Potter's House founded by popular black evangelist T. D. Jakes in Dallas with 30,000 parishioners passing through its doors every Sunday.
You are promised 90 minutes of power whichever one you choose and advised to get there early for a carpark and a seat. Attendance is free and visitors are welcome, their websites say.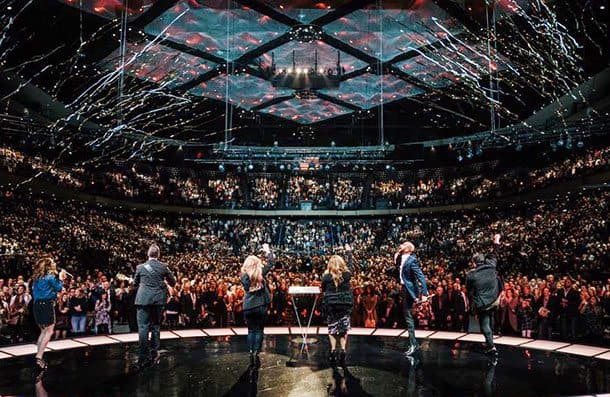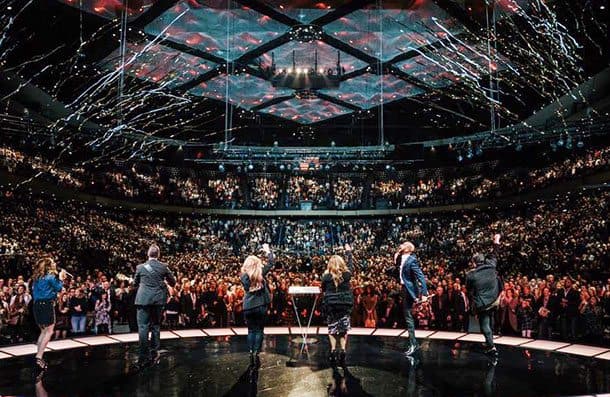 Take a Swamp tour
Visit Beaumont's Gator Country Adventure Park in south-east Texas to see the largest alligator population in Texas.
Meet Big Al, a 13-foot, 70-year old alligator. Cattail Ranch is 900 acres of wetlands for you to hike, bike or run through. Great for gator photography.
Take an open-air boat trip on the Neches River to spot gators and bird life, and just a short drive from Beaumont, head to McFaddin and Texas Point Wildlife Refuges to explore bayous and trails along one of the largest remaining freshwater marshes on the Texas coast – and home to plenty of alligators.
I dare you to sing "Deep in the Heart of Texas" as you walk around in your cowboy boots!
But if you don't want to do that, you could get your sing on with 55,000 others at South by South West in Austin, Texas.
SXSW started as a music festival and has expanded to include a film festival, comedy festival and interactive media during its two weeks in March each year.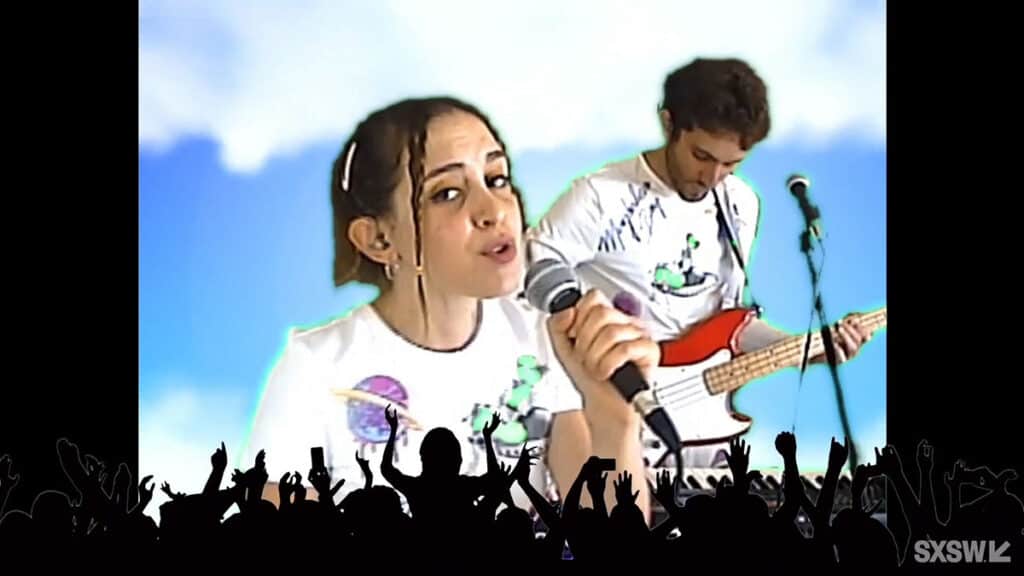 This post is merely a scratch on the surface of all the Lone Star State is about and has to offer. For way more info on Texas, you'll want to visit Totally Texas Travel and be inspired by so much more.
Read next:
What to do on a Houston stopover, including a baseball game and city tour – as well as NASA!
Visit these 3 cool neighborhoods in Dallas for great restaurants and bars and a bit of shopping too.
For JFK fans, you'll want to visit JFK's last day and stand on the grassy knoll outside the Book Depository.
For a real Cowboy experience you could stay on a ranch just outside of Fort Worth.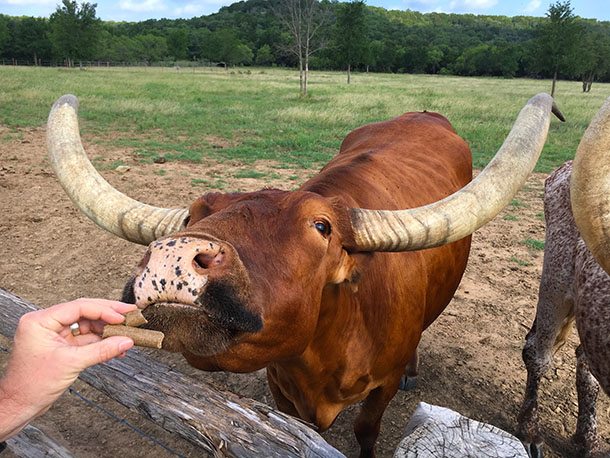 Save