My mission: I have to spend 8 days in Oman to see the country from top to bottom, and I'm going to give it a blimmin good go. It helps that I have 2 great guides who double as high speed 4 wheel drivers and 4 companions who double as comedians. Oh, and I might add that one of our tour guides is the world's fastest Omani, so if you're looking for someone to show you around and keep up with your fast pace, he's your guy
Just so you know, Oman is a country that is often overlooked by travellers. But little do most people know that it is a hidden gem that is well worth a visit.
From the moment I arrived, I was captivated by the country's stunning natural beauty, fascinating history, and warm hospitality. It's a place that truly has something to offer everyone, and I feel so fortunate to have had the opportunity to discover it for myself.
Oman Overview
Oman is a gem just waiting to be discovered. You might think Oman is off the beaten track, but it's only an hour's flight from Dubai or Abu Dhabi and couldn't be more different to its glitzy, high-rise sisters in the Persian Gulf.
This country sits to the east of the UAE on the Gulf of Oman, but its main coastline is the Indian Ocean. It is nearly the size of New Zealand or Italy (309,500 sq km) and sprawls down the eastern border of Saudi Arabia until it bumps into Yemen in the south.
Oman is the 20th largest country in Asia, with its capital and largest city being Muscat. The official language spoken is Arabic, and the currency used is the Omani Rial. My 8 days in Oman yielded me something unexpected: a deeper appreciation for the country's rich history and culture.
From Muscat to Salalah and the beauty of the desert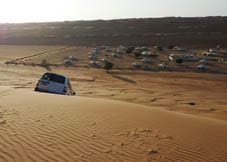 From Muscat to Salalah, the journey through Oman is a spectacular one that is filled with beautiful sights and experiences. Driving from the bustling capital city in the north to the cooler city in the south, something extraordinary greeted us. There were stunning landscapes of sand dunes and wadis that stretched as far as the eye could see.
We had the opportunity to stay in luxurious 5-star hotels as well as tented resorts. We even tried camping by the sea in igloo tents without toilets (to test my character).
During our 8 days in Oman, we indulged in a variety of culinary experiences. From fancy fine dining to the humble offerings of hole in the wall restaurants, the food scene left us surprised. It was here that I discovered my love for Arabian food, which is a delightful blend of Turkish flavours with a twist of Indian spices. We also visited beautiful mosques and forts, explored vibrant souks, and spent time with Bedouin families. They all welcomed us with open arms.
I found myself constantly reaching for my camera to capture the breathtaking beauty of the desert. The landscapes, the intricate designs of the mosques, and the bustling markets are very instagrammable. The contrast between the modernity of the city and the traditional way of life in rural areas was fascinating. It left me with a newfound appreciation for the rich culture and history of Oman.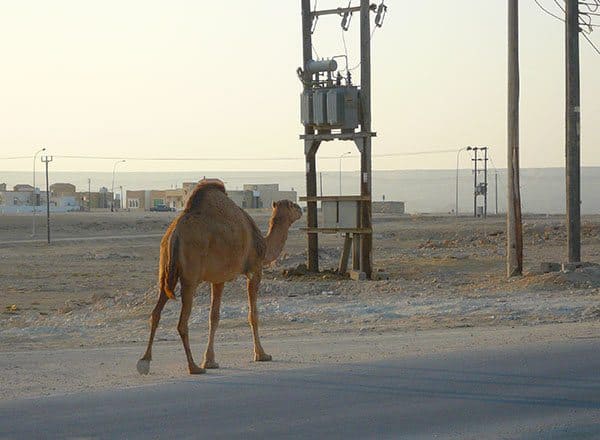 Legacy and leadership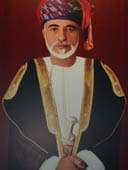 Here's a little background on this quite stunning and unspoilt country…
The previous Sultan, Qaboos bin Said, served for 40 years. Under his leadership, he has turned the country around. He invested oil money into infrastructure and helping the poor (instead of it going into royal pockets). He built schools and added the buses to pick up kids in the far-flung corners of the desert. Those efforts generally raised the living standards of his people. They love him and have every reason to.
He was replaced by Sultan Haitham bin Tariq Al Said after the former's passing last January 2020. He has a distinguished appearance with a long white beard.
Before assuming the throne in 2020, he was the Minister of Heritage and Culture and studied at Oxford University in the UK. He is known for his collaborative and inclusive leadership style and has initiated several development projects. Some of his projects include plans to diversify the economy and improve infrastructure.
He has also focused on improving social welfare and supporting the poor through various programs. His initiative addressed poverty and unemployment in the country.
A country on the rise
I find their political history quite fascinating and with a little encouragement (read, comments from you) I could go on about all that he has done. Suffice to say, Oman is now very well positioned for tourists with new hotels. They also have excellent roads and cool architecture, yet keeping the tradition and culture still amazingly intact.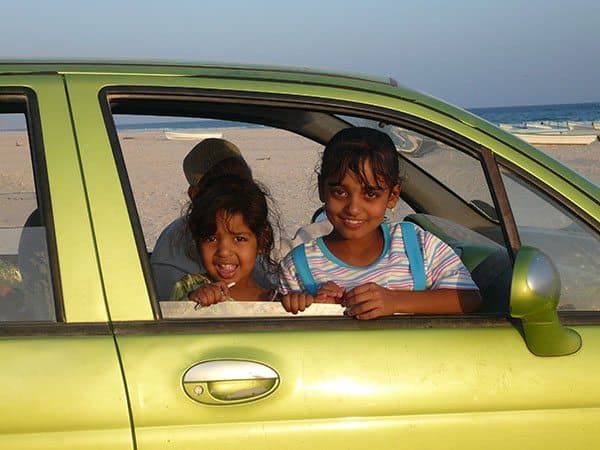 And there are sand dunes and camels. Ok, I added the latter because let's face it, you can get good roads in a lot of countries, but good roads where camels have the right of way? Now that's just quaint.
If you're already convinced, get your travel agent to book you a trip that starts in Muscat for a good look around (including the stunning mosque). Consider spending 8 days in Oman if possible.
Take a couple of day trips to see traditional markets and ancient forts. Include an overnight stay in the ancient fort town of Nizwa and in a desert camp in Wahiba Sands. Finally, visit wadis and castles, and end back in Muscat. Marvellous.