The All Blacks, New Zealand's international rugby team, are like gladiators to us Kiwis. We love them.
We cheer until we're hoarse, we dress in black on match day and now, we can get up close and personal with them at the All Blacks Experience in Auckland.
I went along to check out our men in black and see what the hype was about.
Scroll down to see my photos inside this attraction, that I loved so much I wish I'd known how cool it was when my brother visited from the Cayman Islands. He and my hubby would have loved it.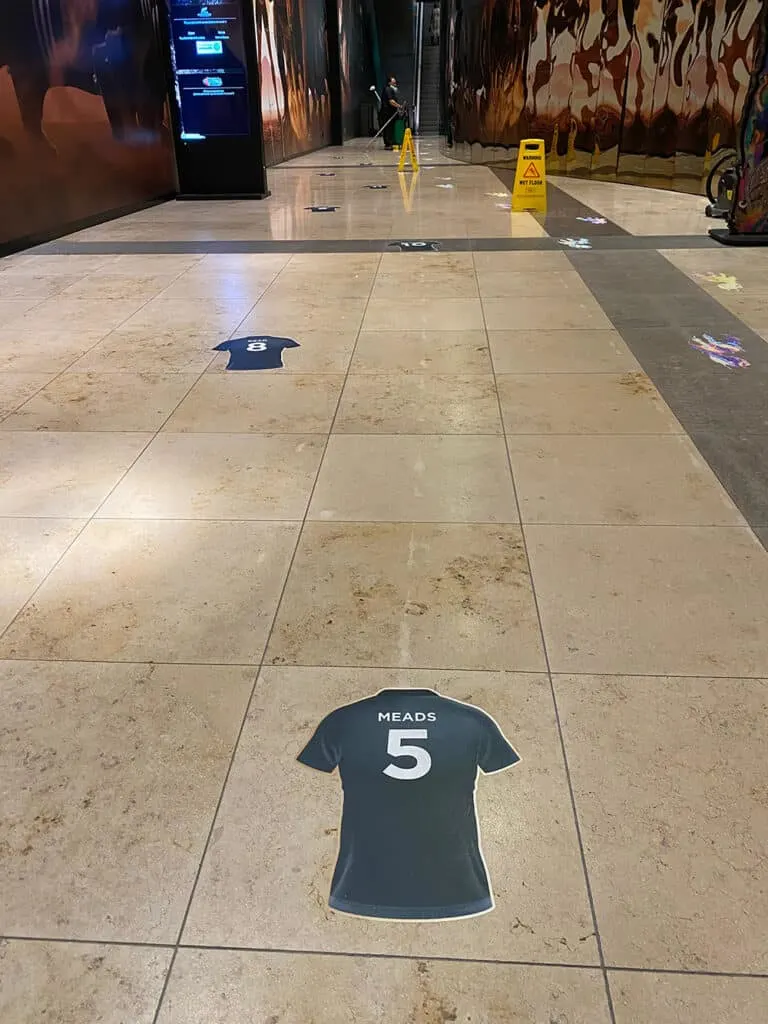 Every All Black who has ever pulled on the black jersey and run on the field – even for just a few minutes – gets a number and is recorded on this wall below from the very first team in 1905 who played at Cardiff Arms Park, Wales.
The wall below shows how many games were played from then until present day and which team won, as denoted by the coloured boot sprigs stuck into the wall. There's a lot of black!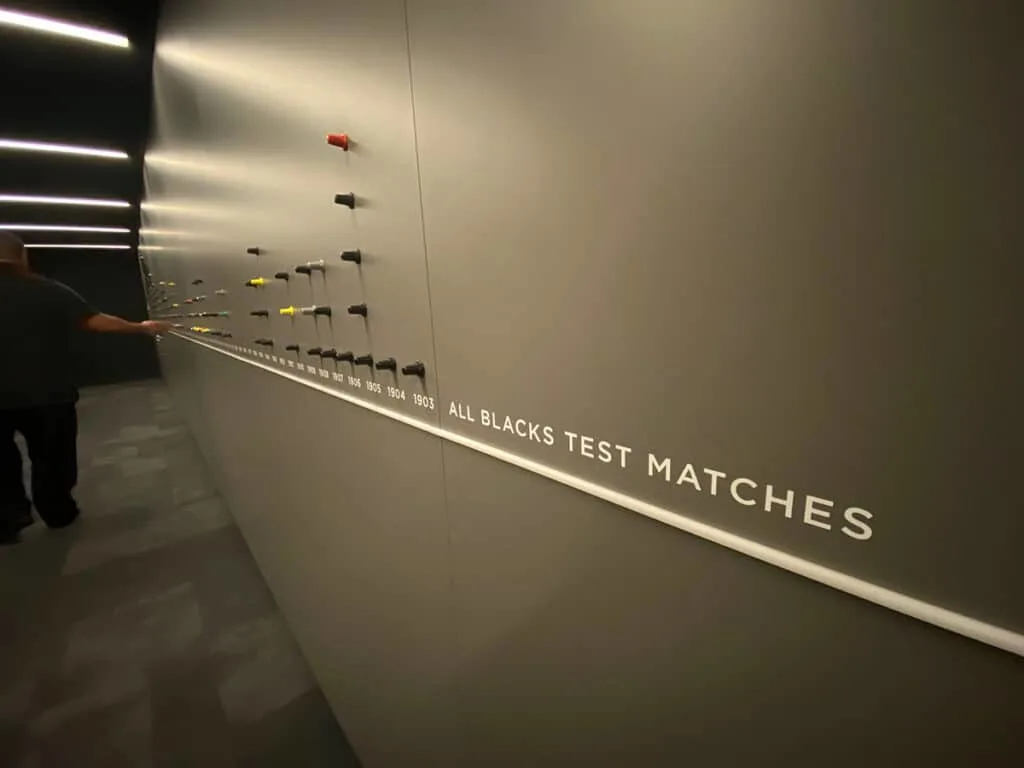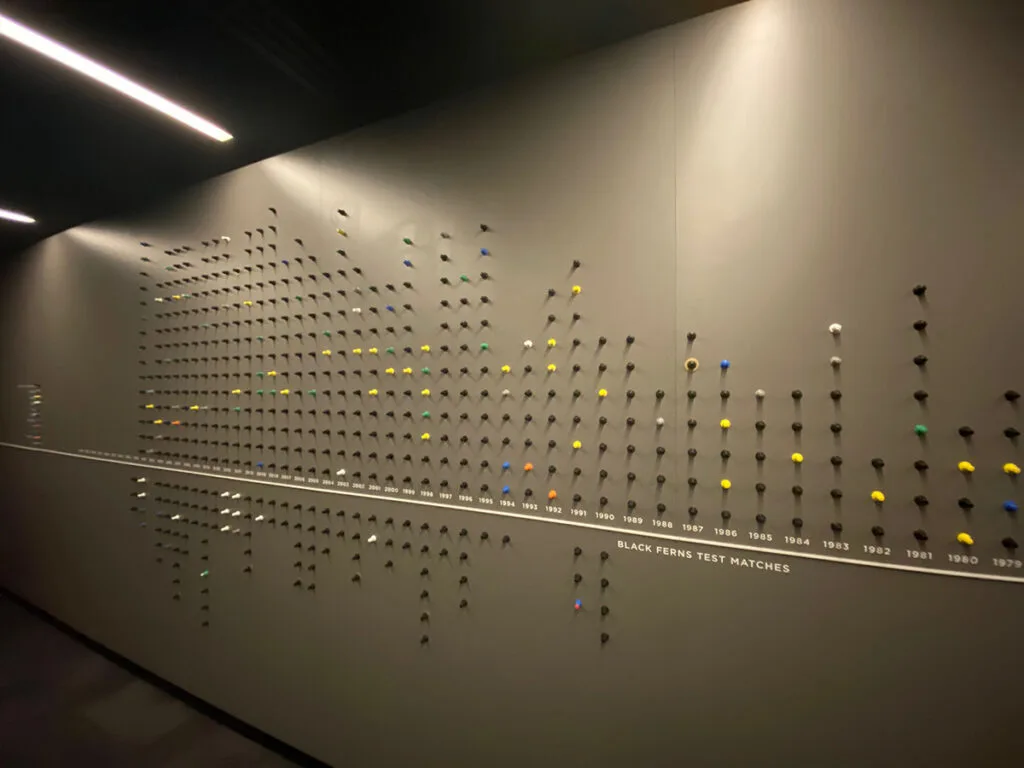 The guided tour is so interesting in what you'll learn about the history of the greatest game in New Zealand and our passionate guide Cess was a fount of knowledge.
The room below is a chance to sit down and get into the mind set of millions of youngsters growing up in New Zealand.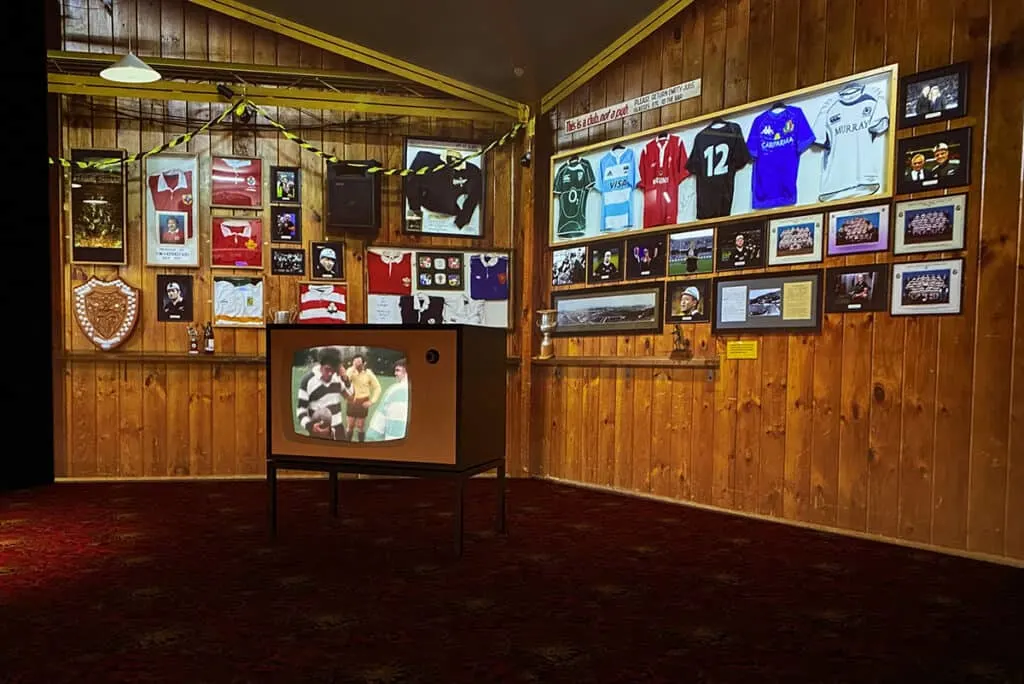 The next room you'll enter is a fun interactive chance to face off against your fellow tour-ees with some speed tests on a screen.
Then there is a visit into a replica Eden Park locker room on game day where you'll sit in your booth and hear from many past and present All Blacks about what it was like when they call up.
Then, after a rousing speech from legend of the game Buck Shelford, you walk through the "tunnel" and onto the "field" where the team is waiting for you. You are now the opposition and must stand ready to face the haka.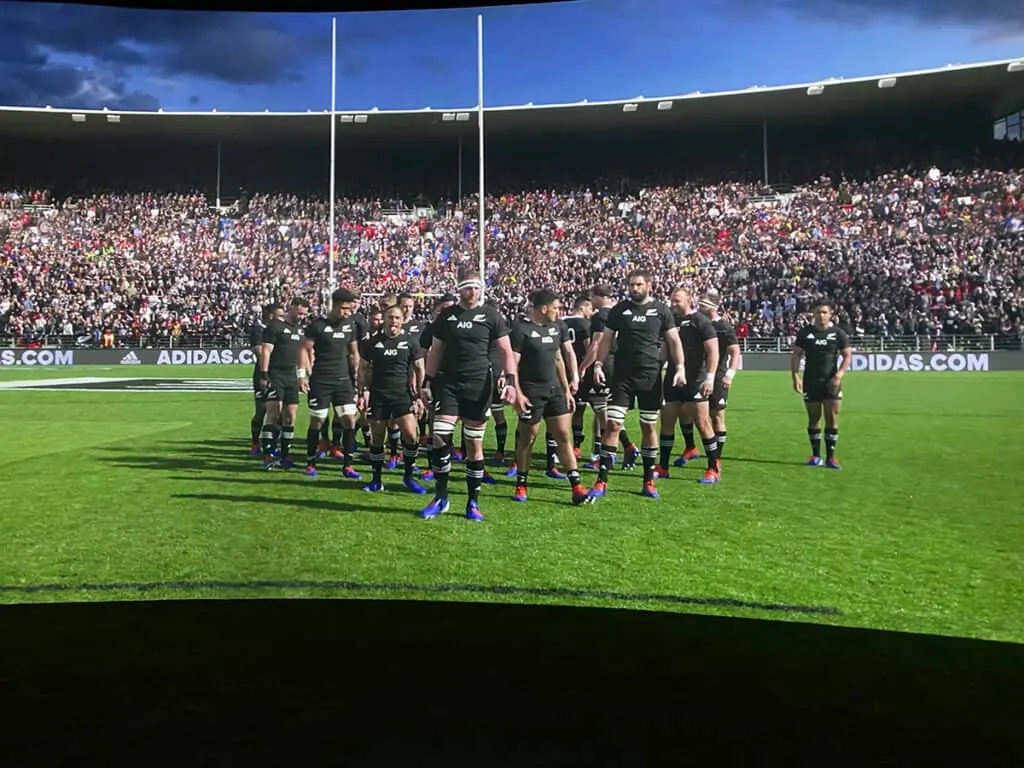 Videos are not allowed, but photography is, so I grabbed a few shots of the fierce and thrilling haka. I was grinning from ear to ear, but should have been far more composed and fierce myself.
If you want to know all about the haka and what it means, the All Blacks perform two different hakas. I have written this detailed post.
Scroll down to get a feel, but better yet, head along to the All Blacks Experience in the Sky City Convention Centre and do the tour.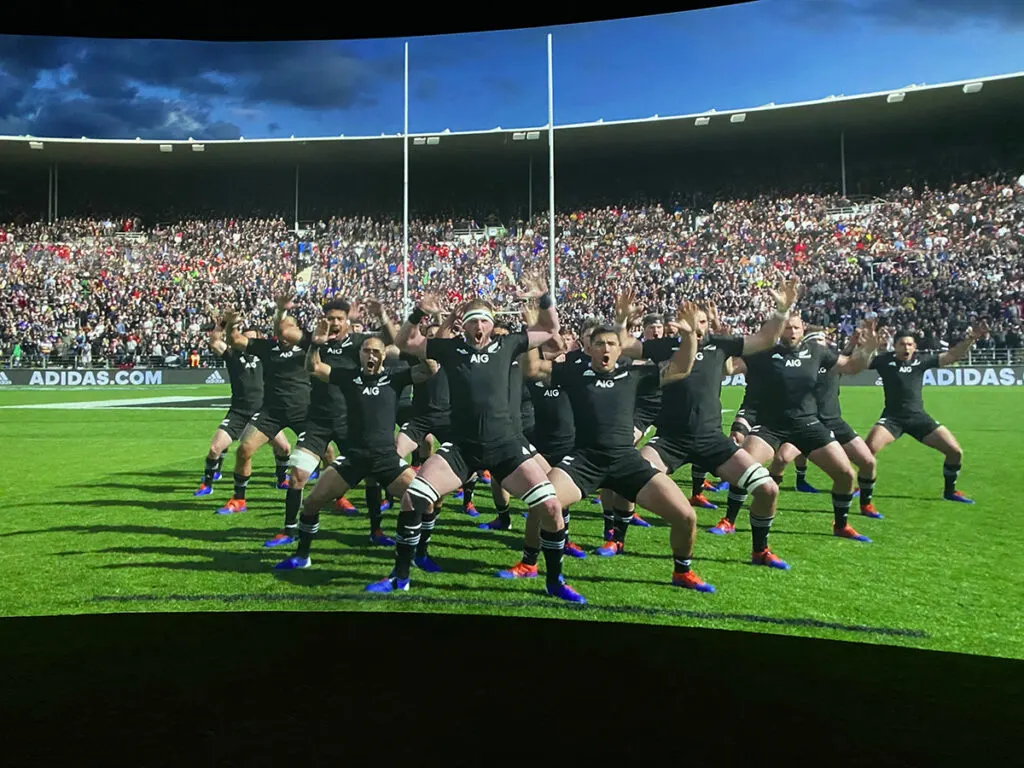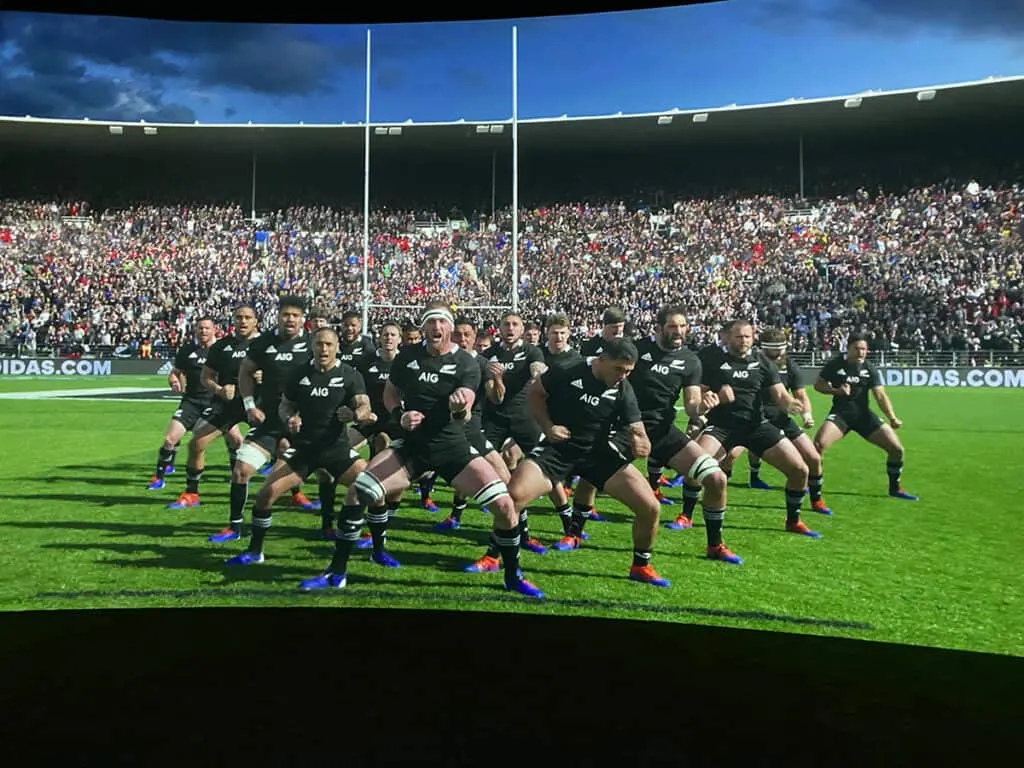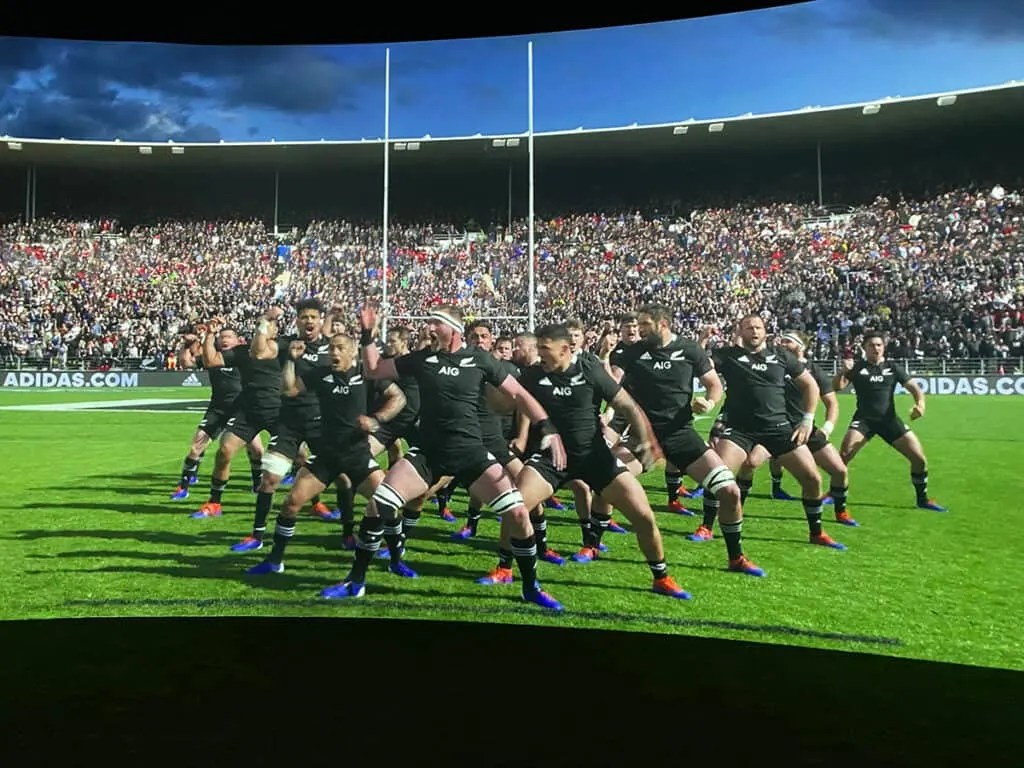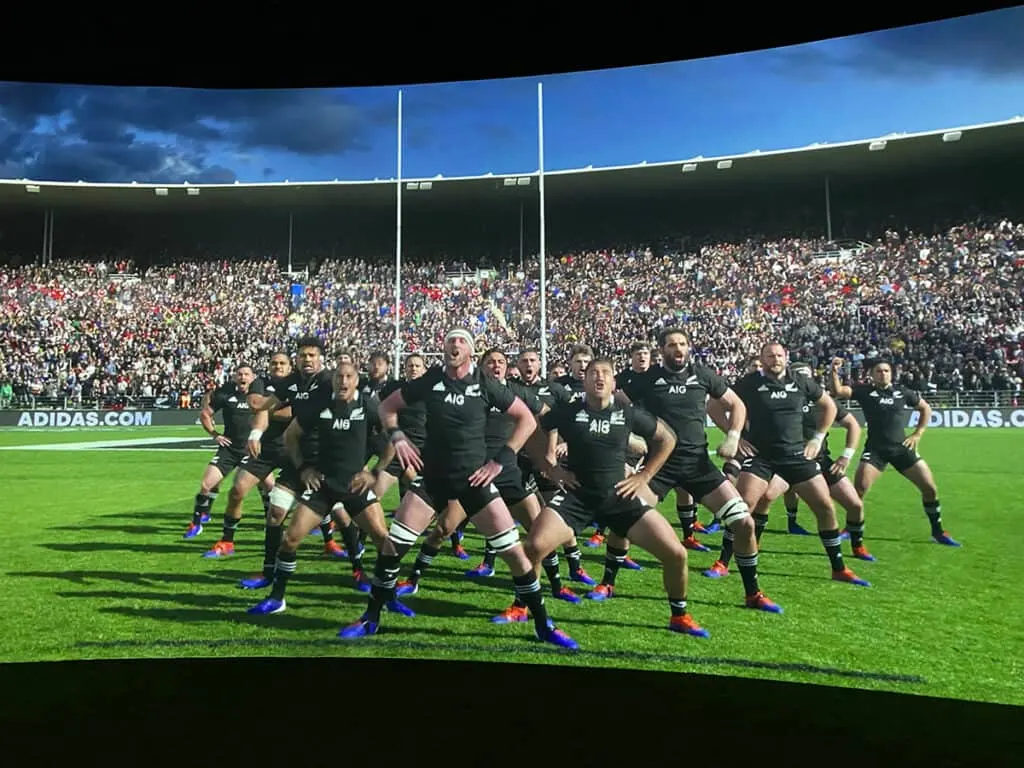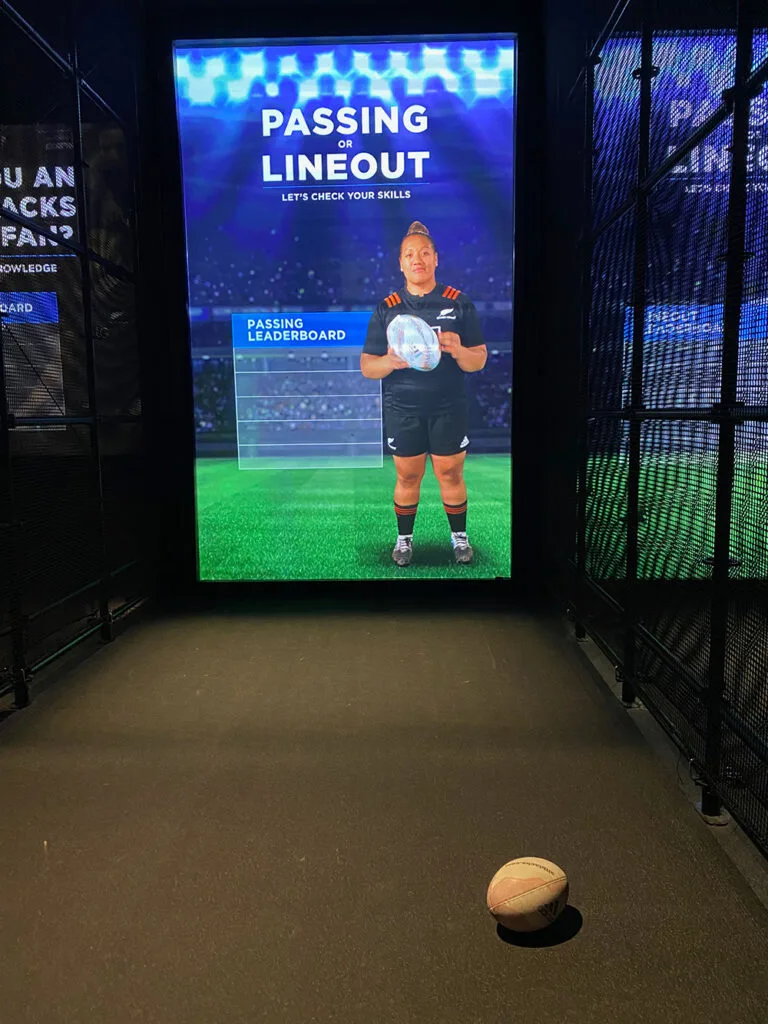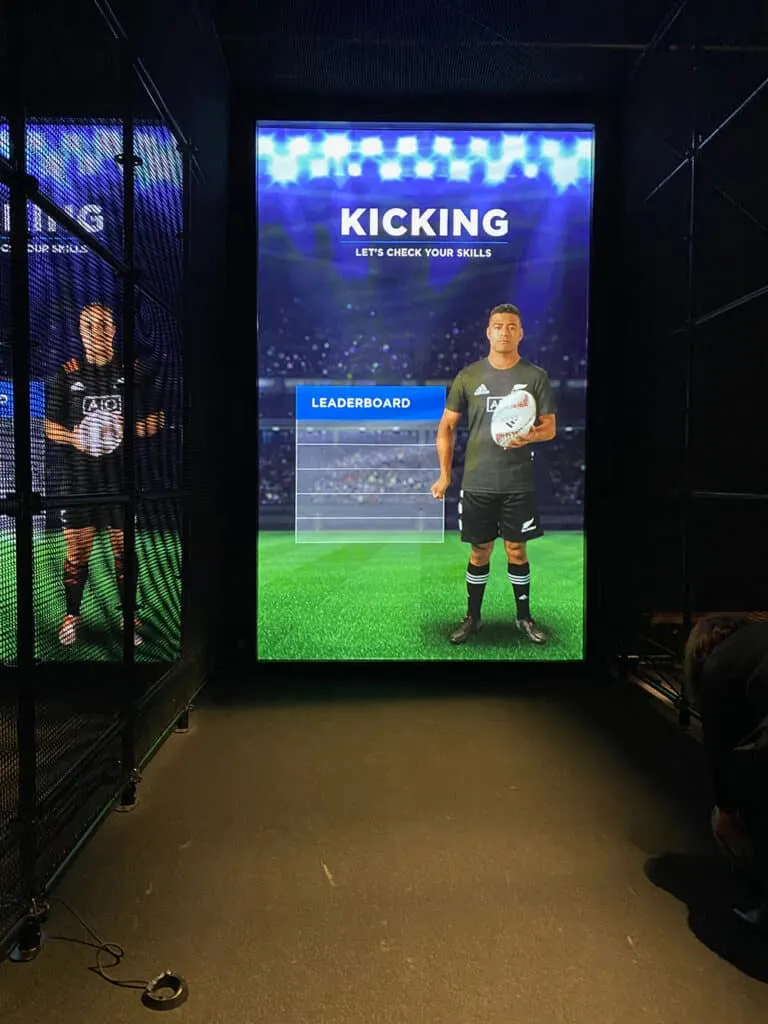 The All Blacks Experience is located in Sky City Convention Centre, one floor below Weta Workshop – which is also a great experience.
Allow about 90 minutes for the guided tour. You can also book out the kicking/passing zone for private events like birthdays.
Open Tuesday to Sunday, adults NZ$45, child (6-14 years) $25
Then head out to one of my favourite rooftop bars in Auckland for a sunset drink!