I unleashed myself in the newest exhibition in Auckland – and lived to tell the tale!
Weta Workshop Unleashed is a walk through the special effects and gory details of clever animation and props of the movie world.
Disclaimer: I'm the girl who wanted to slip out of her seat and onto the floor in the cinema while watching Jurassic Park, so I wondered how I'd cope with touring the new Weta Workshop Unleashed in Auckland.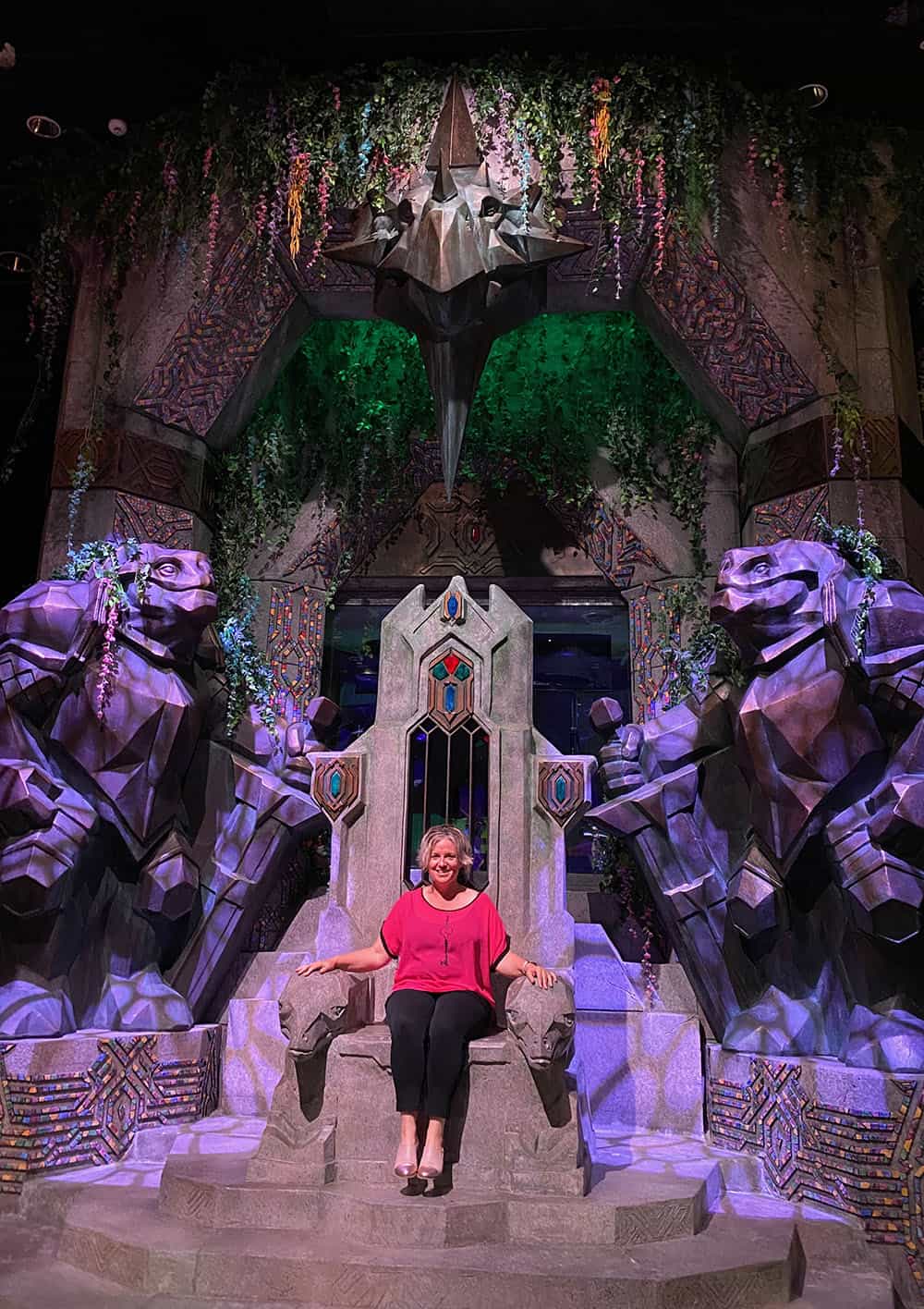 If you've seen the Lord of the Rings movies, with the orcs and monsters and spooky castles and weaponry, you'll know what I mean. They're all created by Weta Workshop, the brain child of the incredibly talented – and Oscar award winning – Richard Taylor. But that's just a slice of what they do at Weta.
The Auckland experience is set on the 5th floor of the Sky City Grand where conference halls used to be. It's a 90-minute guided tour and, yep, it's a little scary.
I asked what age should come, but honestly some 9 year olds could handle it better than some 40 year olds! (Speaking for a friend).
It's very well done with your own guide taking groups of 2 to 30 through a labyrinth of rooms and exhibits, starting with meeting animatronic Jeff in security – with all the dad jokes.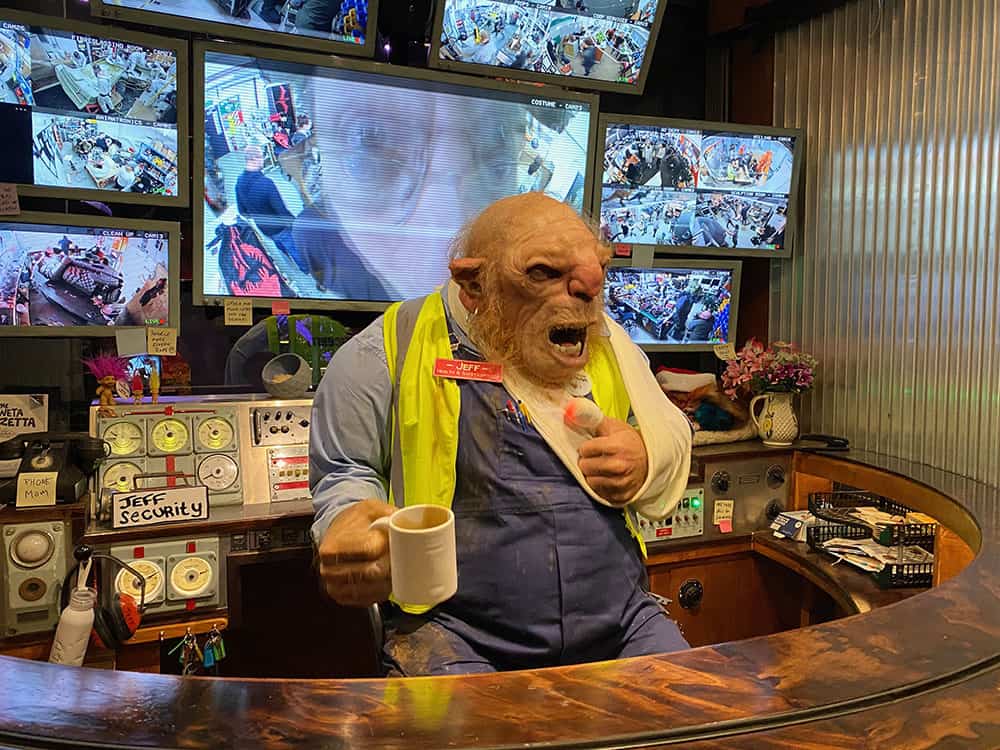 You'll walk through various specially made exhibits showing how they make the silicon masks and body suits that even have skin wrinkles where every piece of hair in every pore is added individually.
These guys are the same ones who created the incredible and very moving Gallipoli exhibit at Te Papa with larger than life soldiers and war personnel.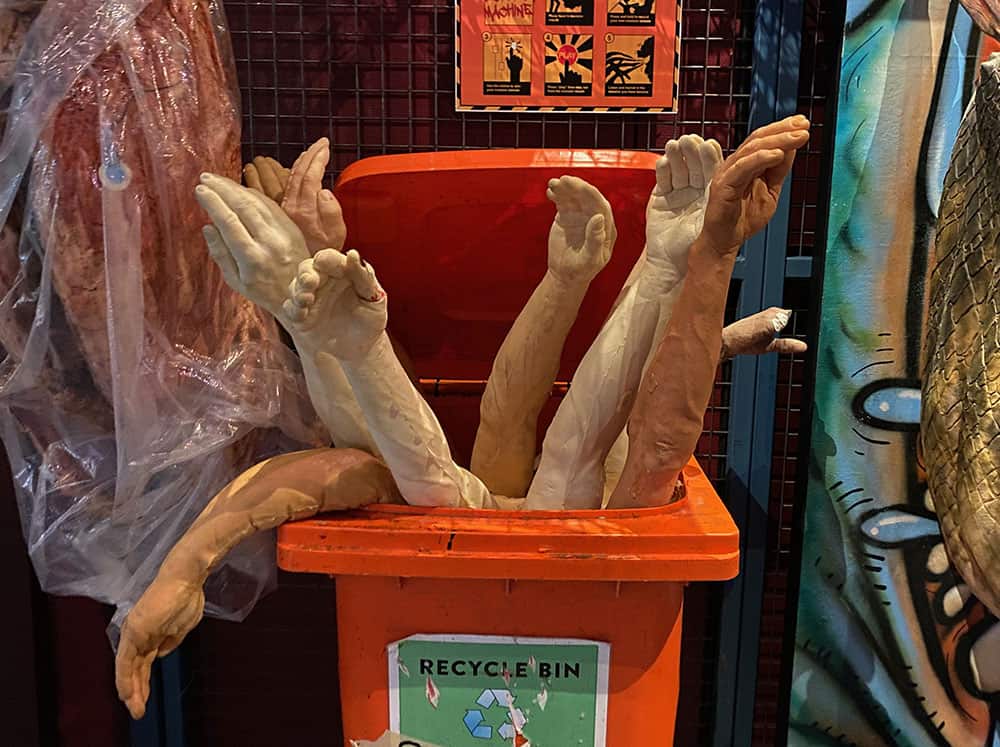 You'll get to sit in front of a 3D screen and have your image splattered with blood and guts. You can touch the suits and see a drawer full of eye balls.
There is an alien on an autopsy table that needs its organs removed, so you can try your stable hand at that and hope you don't wake it up.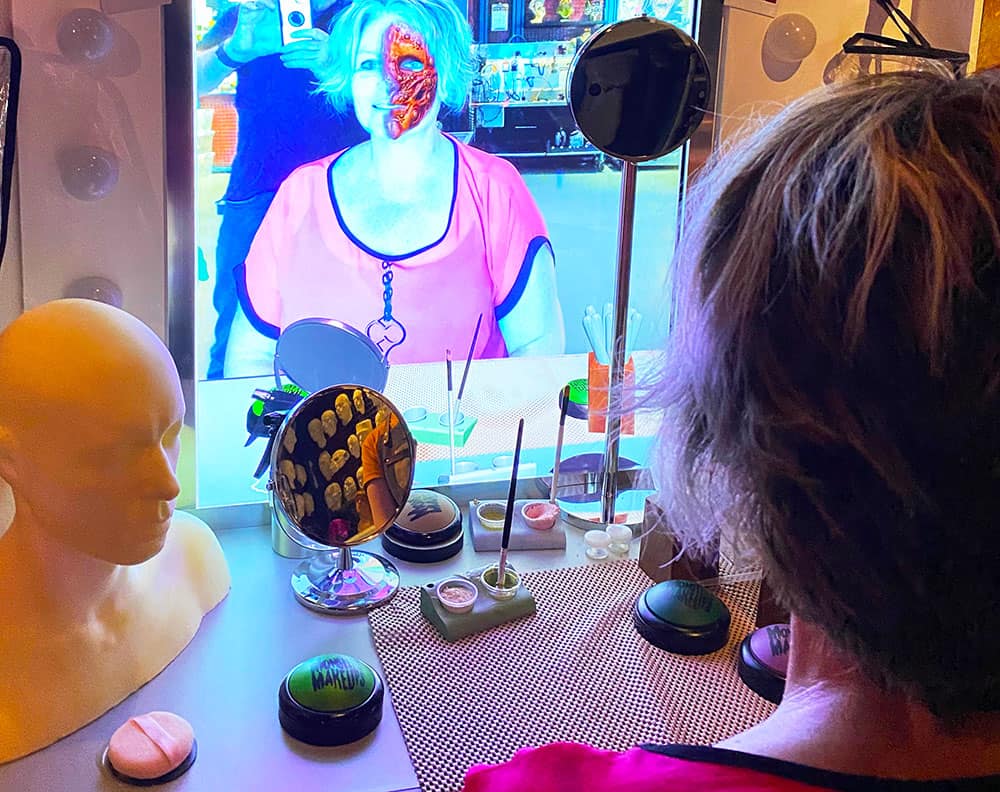 Then there's the hall of horror. I did have the option of bypassing it and nipping through to the castle and a walk on the river, but as I was there to tell you about it, I had to pull up my big girl pants and go in.
I actually tried to push my husband through first, like I did at the terrifying Terror Behind the Walls at Eastern State Penitentiary in Philadelphia. (It is their annual Halloween event running for about six weeks, but the difference is there are over 100 actors dressed as zombies, ghouls and monsters to jump out at you.)
All that to say, I did go first, pushing my way through a hallway of inflated walls that nearly touch and into the darkness.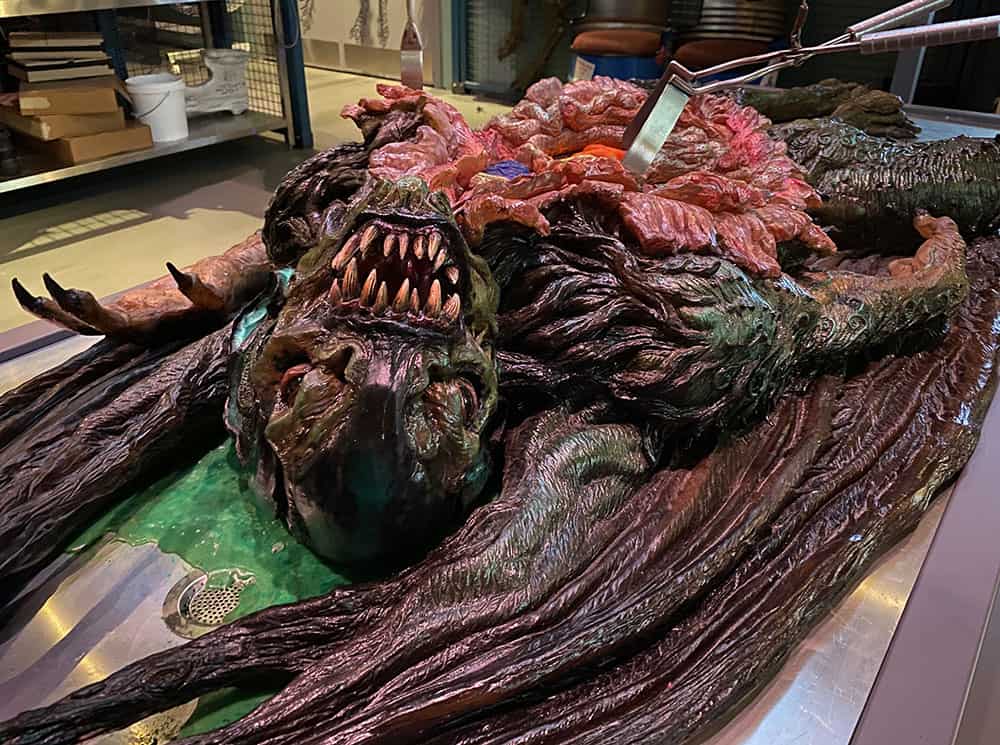 I won't give away what is in there before you come out into the castle and river, but suffice it to say I did let out a scream that required a soothing mint for my throat even half an hour later.
There are two Weta Workshop Experiences, one in Wellington and one in Auckland.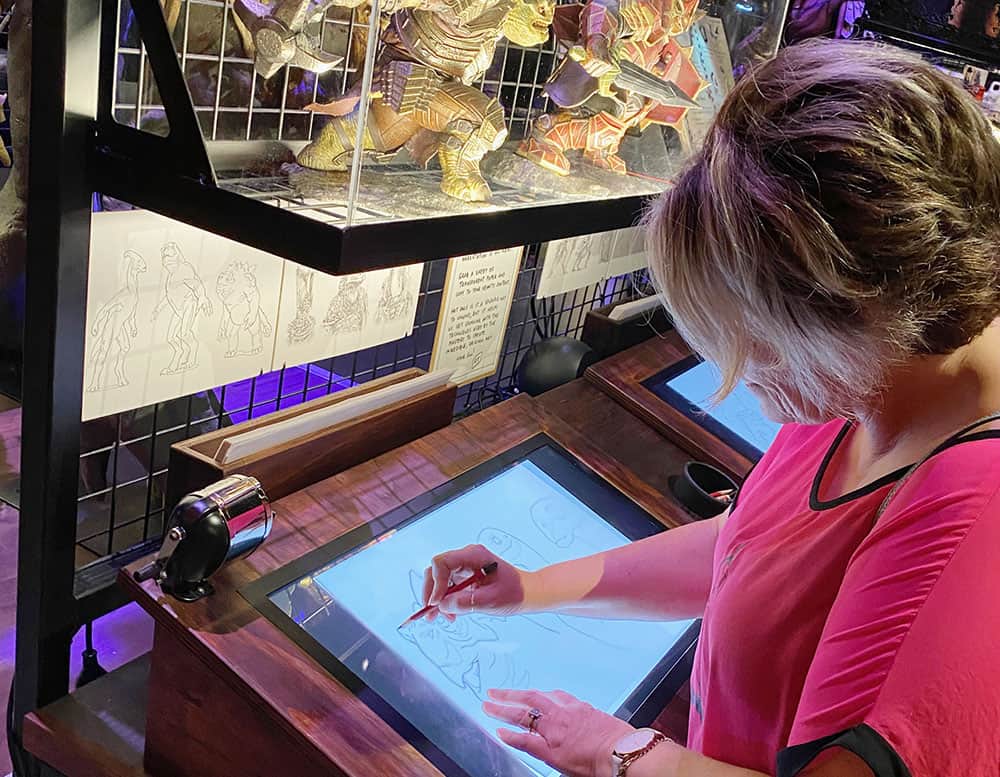 Then once you've done this tour, you can come down a level and go through the All Blacks Experience, which a brilliant tour!
FAQs
Yes you can take photos, but no video.
Park at Sky City and bring your carpark ticket with you to be validated at the ticket desk in the gift shop of Weta Workshop Unleashed. (Don't forget to ask or you'll pay crazy parking prices).
If you're in Sky City, cross over Federal Street and enter the Sky City Grand Convention Centre and take the escalators to Level 5. Or take the lift from the Sky City carpark to Level 5 and walk across the foot bridge.
You need to book your tour time online. This would be a fun birthday activity as there are separate activities like armour making, sketching, and other cool stuff for kids.
Allow about 2 hours for this tour.
If you're looking for another unique Auckland experience, check out our night glamping at Eden Park. Yes, you can actually stay in the hallowed Garden of Eden in a glamping pod! The perfect gift for the bloke who has everything.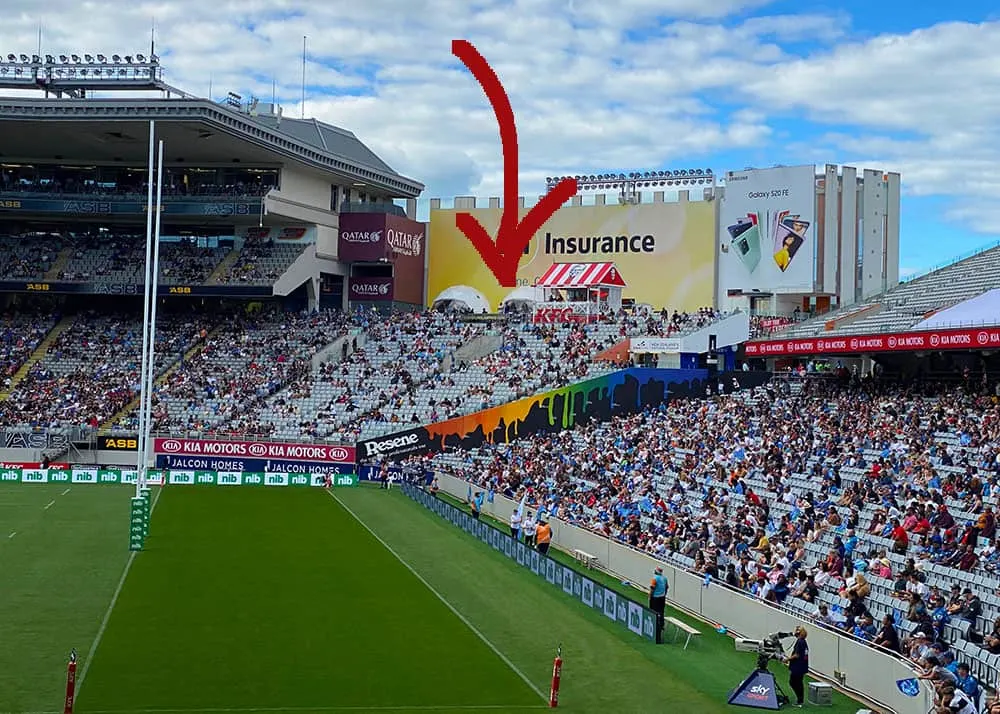 Other things to do in Auckland
Take an art and culture walk. Whether it's street art or galleries, you'll enjoy some hidden gems on this walk.
Enjoy free (or heavily discounted) facials, massage and hair and nail treatment at one of the many beauty schools the city!
Camp at Eden Park in a fancy glamping pod! Whether there's a game on or the stadium is quiet, it's a fun thing to do and makes a great gift for your hard-to-buy-for sports nut.
Head out on the 30-minute ferry to Waiheke Island for a weekend at one of these private holiday homes.
Do the All Blacks Experience for a great interactive tour.
Keep up with the latest happenings, new restaurants and events over on my baby site AucklandScene.co.nz