There's not much on Fear Factor that I would attempt to be honest with you. Walking a tightrope between apartments, dropping out of a helicopter onto a speeding boat or having spiders walk over me. (Actually the latter would send me screaming into the countryside.) But the worst thing of all is the fearsome food they have to consume. But if you're more Bear Grylls than Paris Hilton, then you'll love this list of the world's weirdest food festivals…
Bullock bollock Festival: well actually it's officially the Rocky Mountain Oyster Festival held early August in Montana, USA. Their website is TestyFesty.com and if you're over 18 you can enter.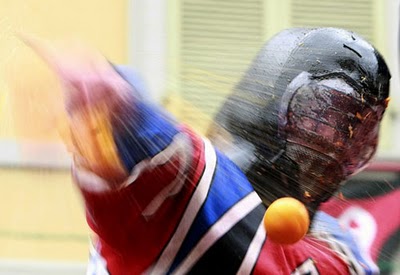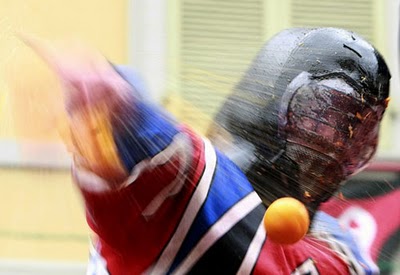 West Virginia Road Kill Cook Off: For tasty dishes like squirrel gravy over biscuits, teriyaki marinated bear or deer sausage. Plus the crowning of Miss Roadkill after the food judging is done.
Waikiki Spam Jam: The staple diet of Hawaiians during WWII when real meat was scarce, spam was the saviour. Mmm hmmm, in April you'll be able to try everything from Spam Burgers to Spam Musubi (kind of like sushi but with spam instead of fish) and watch the crowning on Mr and Miss Spam. They love the stuff, consuming 7,000,000 cans each year in Hawaii alone!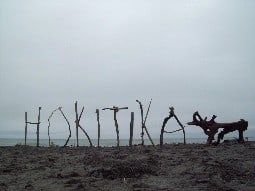 Orange Throwing Festival, Italy: in the tiny of town of Piedmont, Italy, things were spiced up in February during the annual Orange Fight when hundreds of people poured into the city to reenact the ancient medieval battle with 500 tons of oranges. Not so fear-factor, but certainly weird.
Wild Food Festival, Hokitika: Sadly you've missed this one if huhu grubs is your thing. But mark February in your diary and head over to New Zealand's west coast and eat pikelets made with bovine colostrum and after-birth shooters!