We all know that the first anniversary is paper but good luck trying to get away with writing sweet nothings into a Hallmark card and feeling smug.
I've taken the whole anniversary meaning a step further and have picked appropriate destinations that will really knock the socks (or other items of clothing, ahem) off your love.
Here are my ideas for destinations by anniversary based on the traditional anniversary gifts, to score you more Brownie Points than you could ever spend:
1st Year
Paper = Japan. Where else but the land that perfected the art of paper folding for your first anniversary? And if you employ Uncle Google early enough I'm sure you will be able to find some whiz kid in Japan who can whip you up an impressive origami love design to bring home as a keepsake.
2nd Year
Cotton = USA. And more specifically the American South where cotton plantations blanketed the land as far as your cotton-pickin little soul would have been able to see. Take your love to this beautifully restored plantation home Houmas House beside the Mississippi, stay in your own luxury villa and enjoy a three-course dinner in the old coach house.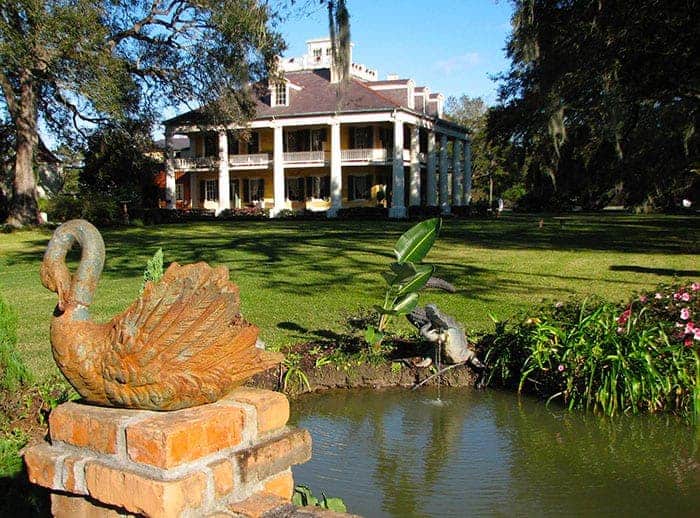 3rd Year
Leather = Argentina. I went to Buenos Aires in Argentina and did some fun and crazy things! I went to a Boca Junior football game, I learned to tango, I rode a polo pony – and I bought steak knives. Truly! I miscalculated the exchange rate and paid $100 per knife. I bought six. But they make a great conversation piece when we're diving in to a big steak! Argentina is known for beef, so I'm picking this spot for your 3rd anniversary.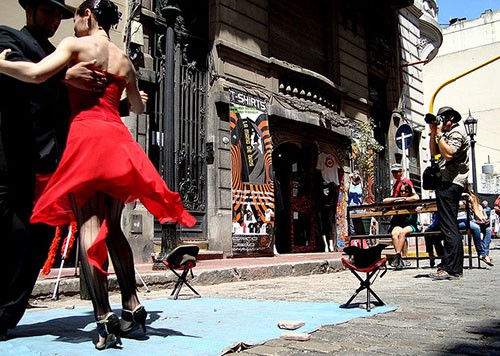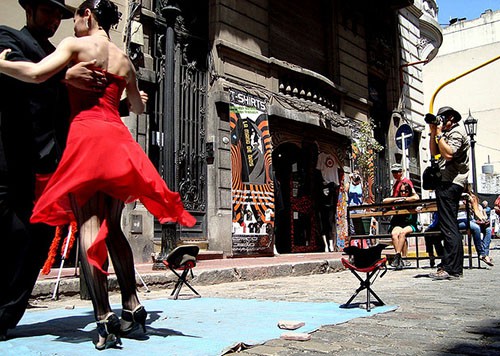 4th Year
Linen = Ireland. You can't beat snuggling into a sumptuous four-poster draped in fine Irish linen and where better to do that for your 4th anniversary than the Green Isles themselves? Linen is woven flax and while Ireland now relies largely on imported raw materials, the machinery and techniques have been around since the monks first started weaving here in the 13th century. You can also read my post here about my 5-day road trip from Dublin to Galway.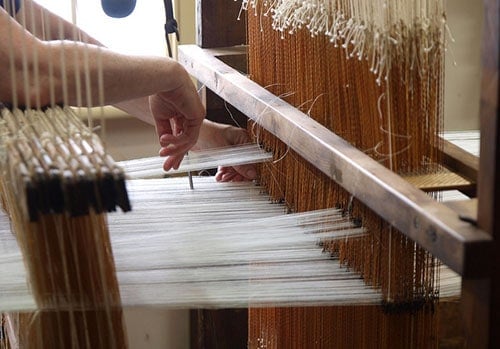 5th Year
Wood = New Zealand. And more specifically, the Kauri Coast of Northland where the mighty 2000-year old Kauri tree Tane Mahuta, the Lord of the Forest, stands.
I wrote this itinerary for how to spend a fabulous week in Northland which includes staying in Hokianga so you're close to the Waipoua Forest to see these mighty trees. This would make a fabulous 5th anniversary present.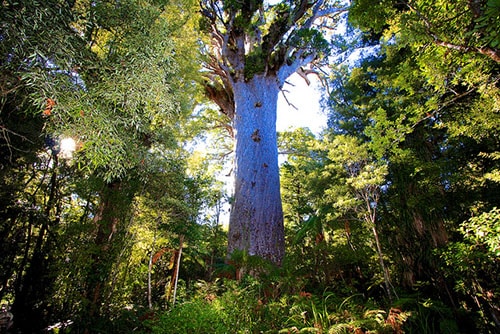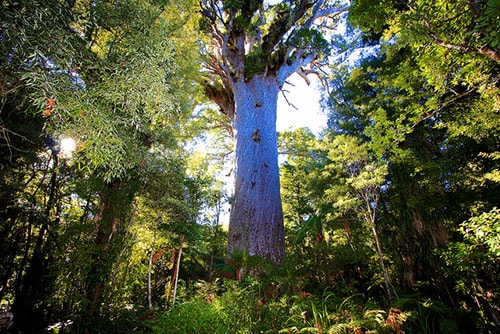 6th Year
Iron = New York. Iron ore is mined all over the world, but I reckon your 6th anniversary should be spent in New York just so you can take a selfie in front of the Flatiron building on 5th avenue.
The building is not actually made of iron, but its triangular shape reminds people of an old fashioned steam iron, thus its name. Read this post on my tips for how to do New York on the cheap.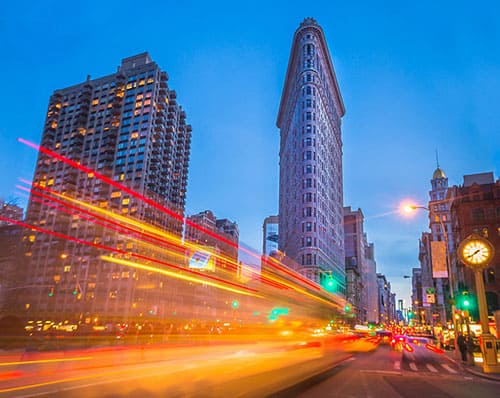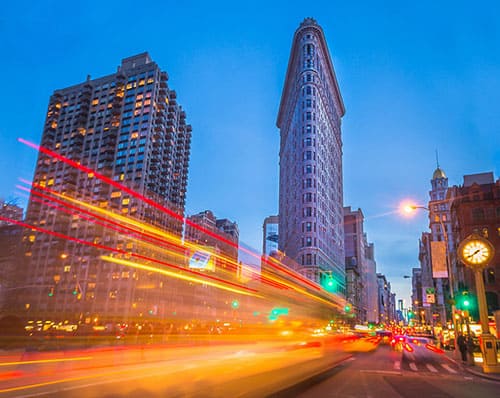 7th Year
Wool = New Zealand (again). This time you should take your Valentine to the Wairarapa in March to attend the national Golden Shears sheep shearing event. But if you don't think this will earn you many Brownie Points, then staying in cute Greytown and spending a day wine tasting in Martinborough should fix that!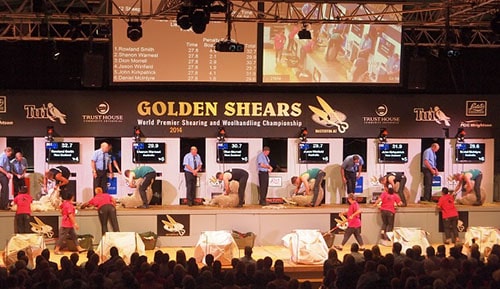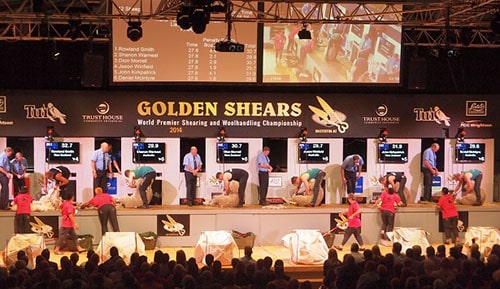 8th Year
Bronze = Paris. Rodin's bronze statue The Thinker has been cast multiple times, out of multiple materials and in multiple sizes, but the original is cast in bronze and is now at the Rodin Museum in Paris. I'm just sorry you have to wait eight years for an excuse to visit the City of Love!
You might like my post on where to get the cutest souvenirs in Paris – at the bouquinistes!
9th Year
Pottery = Greece. I was going to suggest Temuka for your pottery anniversary, but that would just be mean (inside New Zealand joke). Instead, take your love to the birthplace of earthenware: Greece. The potter's wheel can be traced back to 3000 BC, built to ensure the irksome odd shaped pottery vessels that hand crafting produced would no longer cause such grief. Greek vases have been around since the 6th century BC.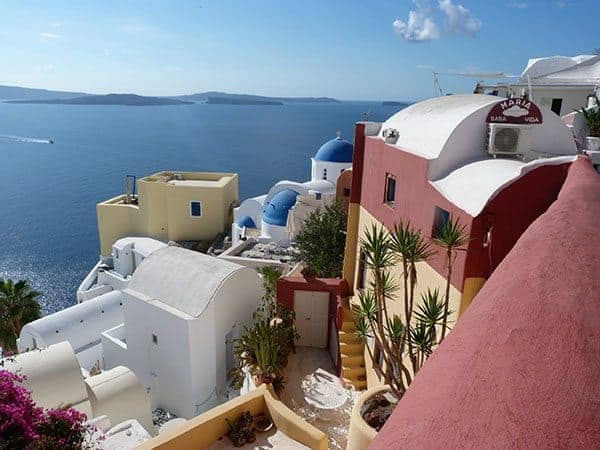 (For mega points, take your love to Santorini. Flights can be as low as €7 from Athens! We stopped here on a cruise and this is what I discovered in Santorini>>)
10th Year
Tin = Indonesia. Tin mining has waxed and waned over the years and China just about pips Indonesia at the moment, but if you need an excuse to get your Bali on, then your 10th anniversary in Indonesia would be perfect. Book one of those villas with your own private pool, (like this one I stayed in below) and a butler and if you still need to find some tin, go buy a Bintang in a can!
If you are thinking about Bali, here's my post on what to know before you go to Seminyak.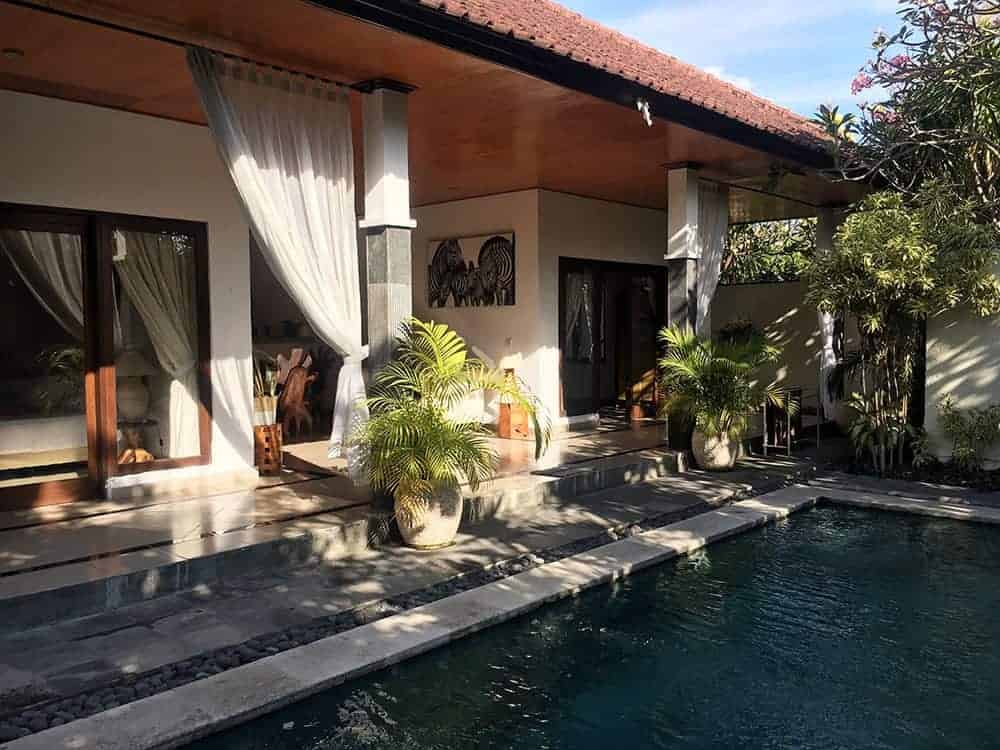 11th Year
Steel = Philippines. The largest steel church in the world is in Manila. San Sebastian Church was completed in 1891 made from prefabricated steel sections shipped over from Belgium and reportedly designed by Gustav Eiffel (of the tower fame).
I was in the Philippines a couple of years ago and things to do for your 11th anniversary run from visiting community projects to help alleviate poverty to scuba diving and snorkelling in the islands. Here are my posts>>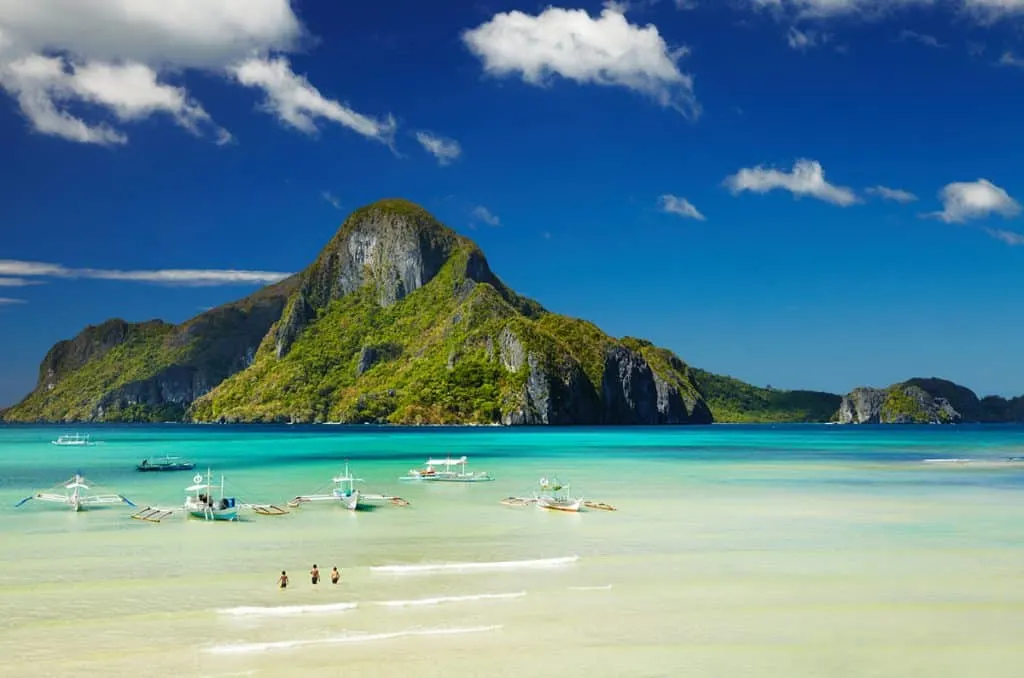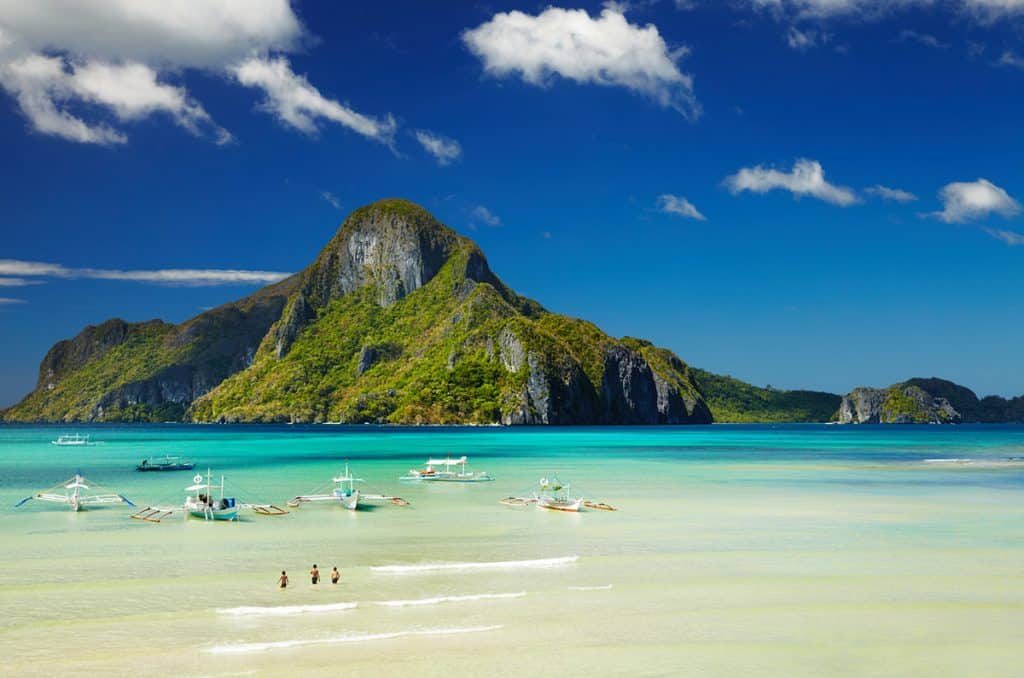 12th Year
Silk = China. There are many countries where silk worms are busy creating the favourite fabric, but I visited a silk factory in Shanghai and watched the entire process from cocoon to duvet inner, so my pick for your 12th anniversary is China! Here's my post on the best shopping tour EVER that I did in Shanghai.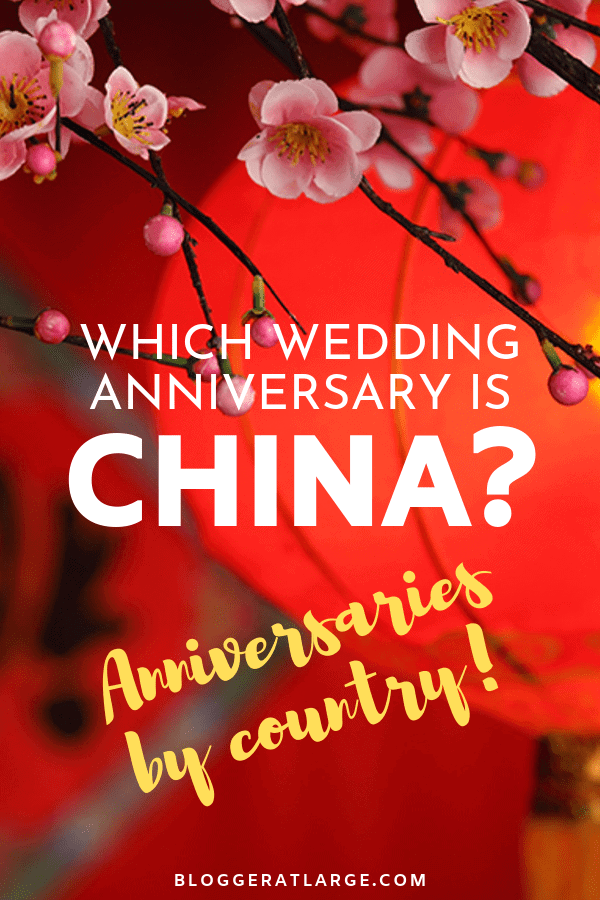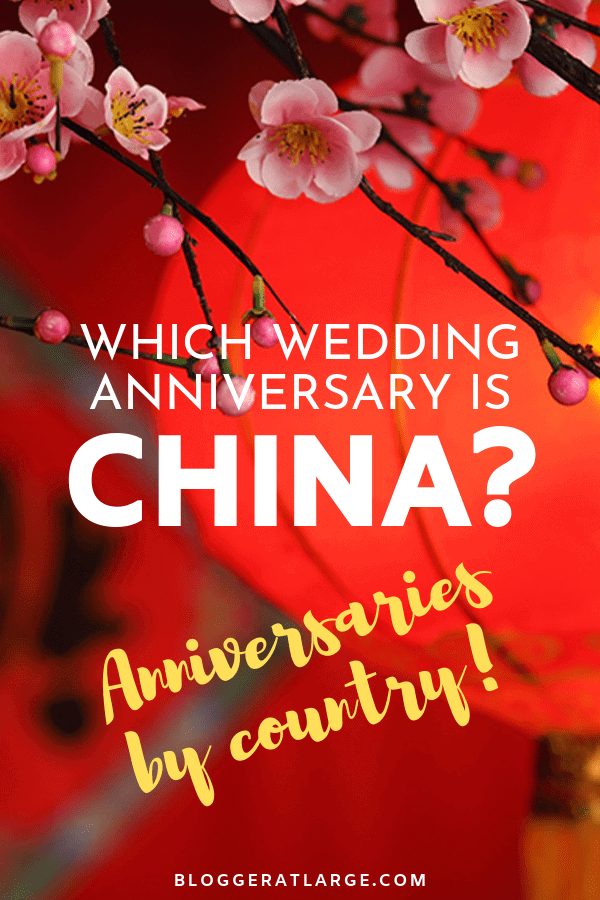 13th Year
Lace = Malta. I went to Malta when I was about 20 on a whim from London, where I was living, and there I met a lady sitting in front of her home making lace and selling her wares.
Turns out lace making in Malta has been a big industry for centuries, so make sure you pick up a doily to bring home for your side table. Or frame it. You might like this post on 15 things to do for the first time visitor to Malta!
14th Year
Ivory = South Africa. Of course today ivory is illegal (thank God), but as this post isn't about giving pieces of the precious bone (bone?) to each other, I'm putting South Africa on my list for your 14th anniversary so you can head out to one of the incredible Big Game parks and see a majestic elephant in all his tusk-laden glory. I visited Pilanesburg Game Reserve and stayed at Sun City Resort. Such fun!
15th Year
Crystal = London. I'm picking London so you and your love can head to a football game at Crystal Palace and woop it up! Located in London's South East, there's not a lot of other reasons to come out here, so once you've cheered for the boys in red and blue, head back to the city for the rest of your 15th anniversary celebrations!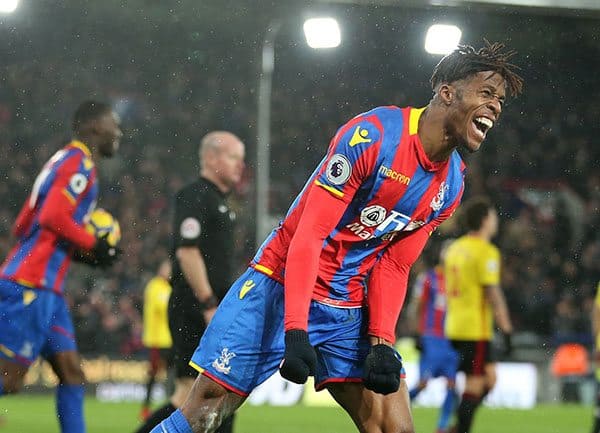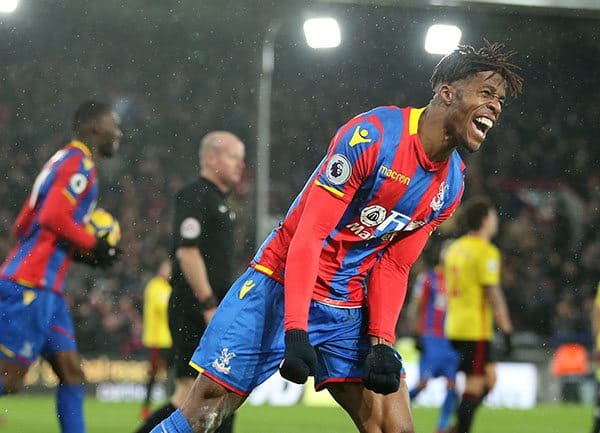 16th Year
Wax = Thailand. Wax! You have to wait 16 years to get a candle for your anniversary? I think not! Head to the annual candle festival in Thailand in Ubon Ratchathani, North East Thailand. Held in July each year, it marks the beginning of Buddhist Lent where candle carving skills are also on show. Enjoy the procession of candles on floats and look out for the one sent from the king.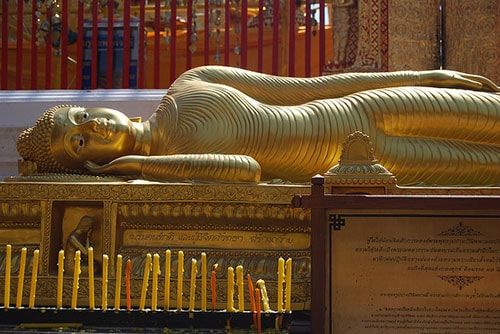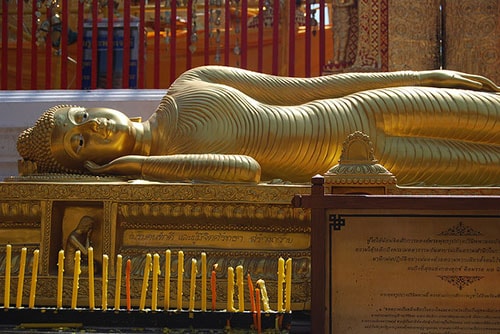 17th Year
Shells = any beach! So this could be a cheap treat if you live in New Zealand and are pretty much surrounded by beaches. Just take a bottle of bubbles and gather shells together, even eating fish n chips out of the wrapper. But for those who live inland, a beach anniversary vacation would be idyllic!
_______________________
18th Year
Feathers = Birds! Assuming your love is not terrified of birds, you could take them to the number one site as chosen by National Geographic for best bird watching in the world: penguins on South Georgia Island east of Chile. If you're in New Zealand, going on a night time Kiwi search might be a romantic way to spend your anniversary. Or if you're a total freak, get on Netflix and treat your lover to Alfred Hitchcock's The Birds…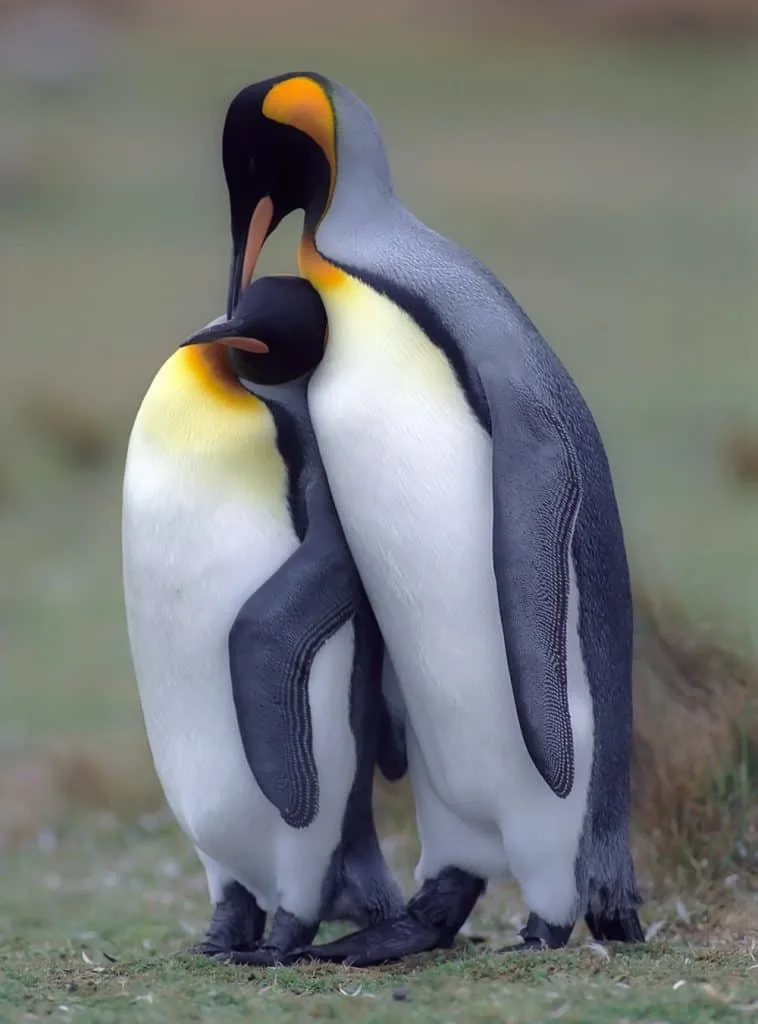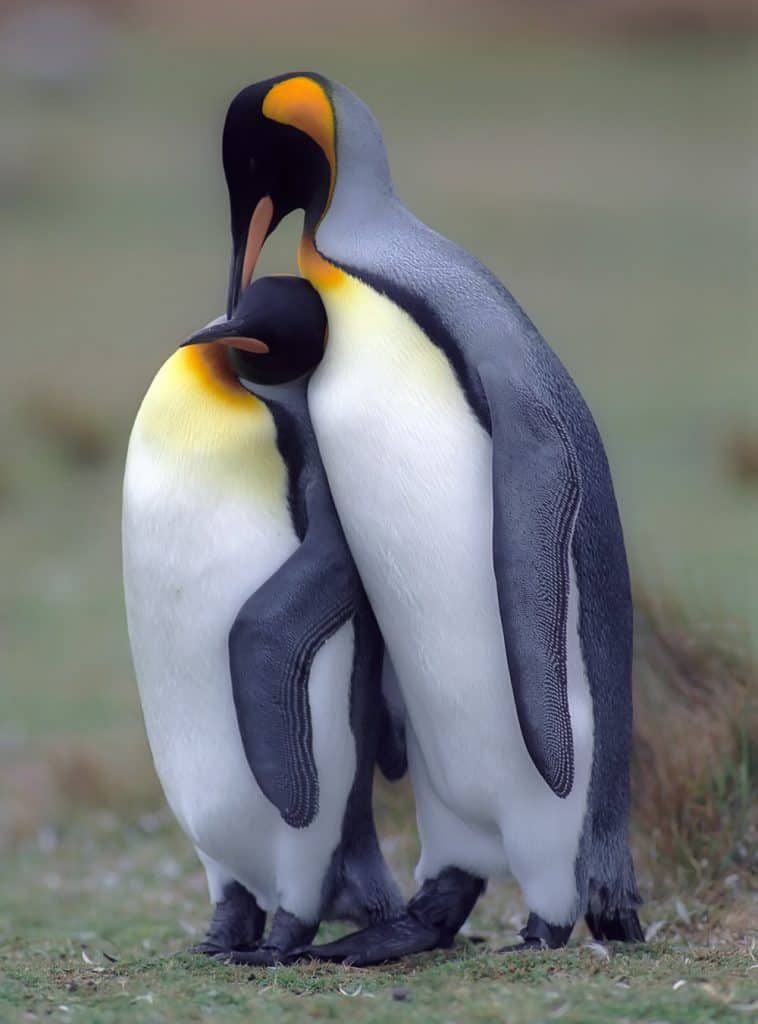 _______________________
19th Year
Chili Pepper = Mexico. If you needed an excuse to get your ariba on, your 19th anniversary is it. I personally think Mexico is highly underrated and more of us should go there, especially down to Cabo on the Baja Peninsula. Wash down your hot tamales with a shot of tequila and then it'll be an early night. After all, you have been married 19 years! (Read my post on Cabo here >>)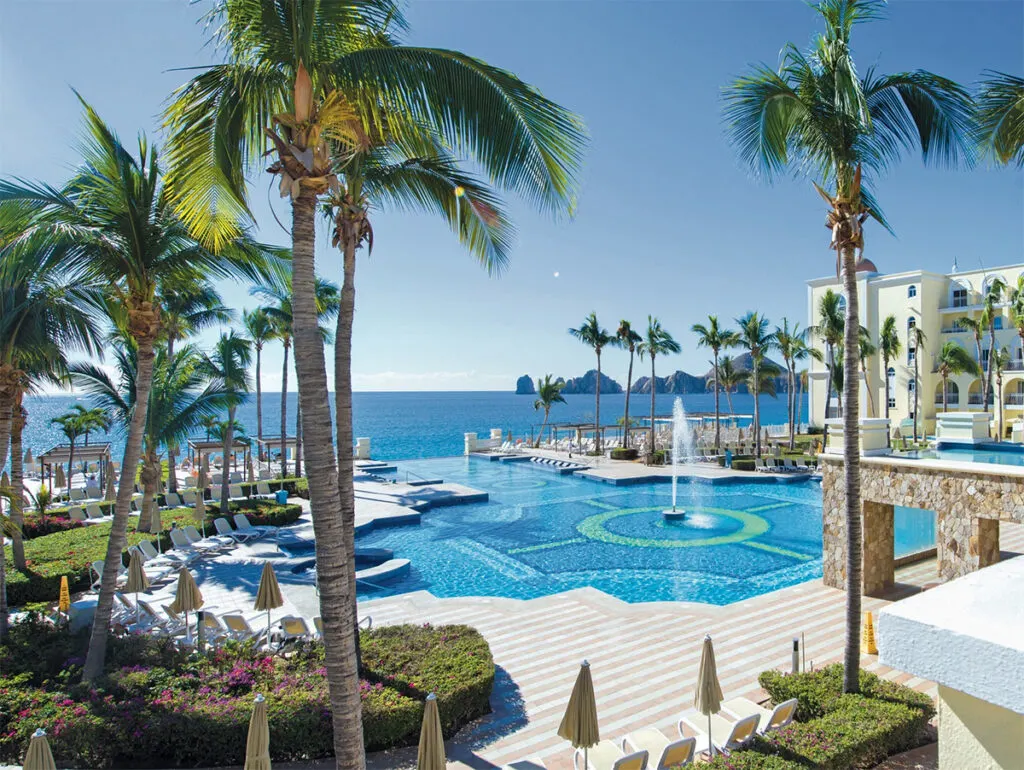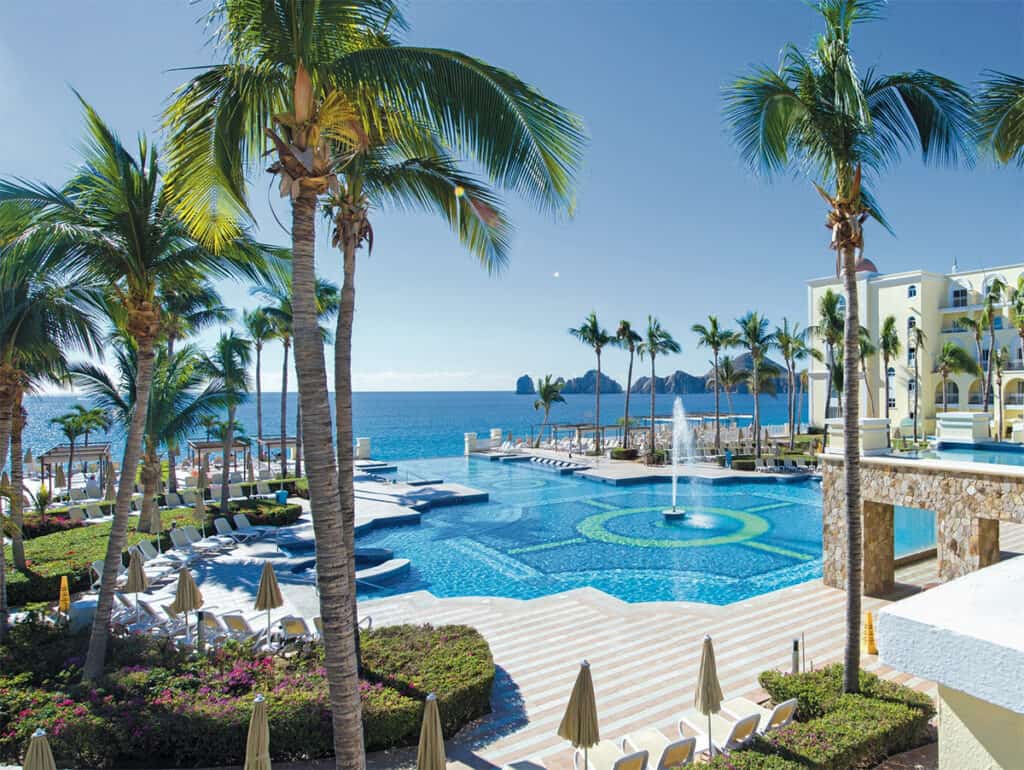 20th Year
China = Spain. This will keep your better half guessing… why Spain? Because world renown porcelain china figurine sculptor Lladro is made in Valencia. And for true Lladro lovers you can book a factory tour. And Lladro has come a long way from the cutesy figurine I gave my mother in the 1990s, check out their jewellery range like this bulldog necklace!
If you're heading to Spain, there are so many great places to visit. We've been to Barcelona a couple of times and the last time found a lovely little Air BnB in an apartment away from the tourist throng and surrounded by local restaurants and bars.
Or head to Valencia, further down the coast on the Mediterranean Sea, filled with great history and more Spanish food! For all the info on things to do in Valencia, you'll love this post.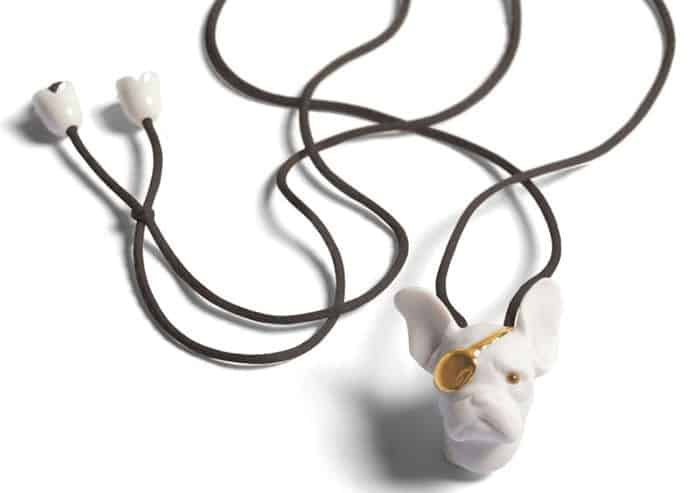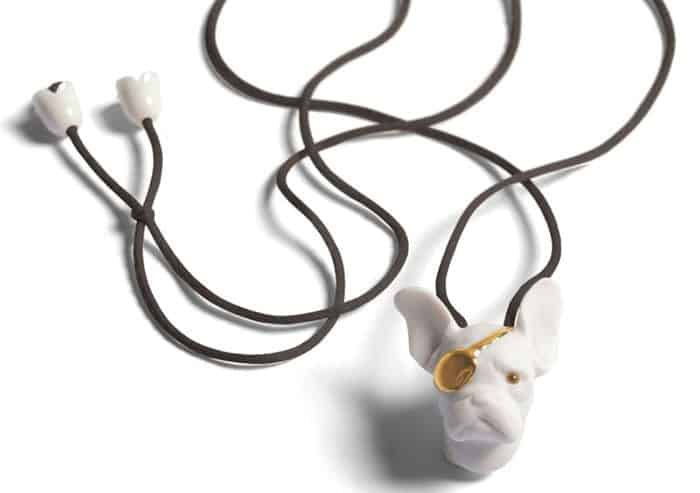 _______________________
24th Year
Opal = Australia. More than 90% of the world's opals come from Australia. They are found rocks and three types are found in Oz: white, blue and boulder. The blue ones come from Queensland so head there, buy a little piece of bling and enjoy the rest of your vacay on the beach.
_______________________
25th Year
Silver = Mexico or Poland. Why? Because the biggest silver mining industries are located in these two countries. I haven't been to Poland, but I have to Mexico and loved it! If you do choose Poland you'll want to know the best Polish food to try!
_______________________
30th Year
Pearl = Tahiti or Western Australia. Take your love to Tahiti where the beautiful black pearl is farmed. You can even take a tour out to a motu where the pearls are created by guys using intricate tweezers to add a sheen of pink or blue or green to the famous black pearl. Or the baby blue waters of Western Australia, off Broome, are where white pearls are farmed. Either is gorgeous!
_______________________
40th Year
Ruby = Portugal. I would have suggested Thailand, as that's where rubies ar primarily mined – so if you haven't been there for your 16th anniversary celebrating wax (!), then the next best thing is Portugal for a lovely glass of Ruby Port.
50th Year
Gold = New York. The largest gold depository in the world is in New York City. (I could have chosen China for the country that mines the most gold or Thailand for the country with the largest gold statue).
I chose New York for your fiftieth anniversary because this is such an iconic city, so romantic and filled with so many cool things to do – but that won't include actually seeing any gold bars. The New York Federal Reserve is where governments, banks and international organisations keep their gold. Security is tighter than Fort Knox, but ironically you can register for a tour – if that spins your wheels on your 50th anniversary.
Personally I'd just head out to a spectacular dinner to one of these rooftop restaurants in NYC.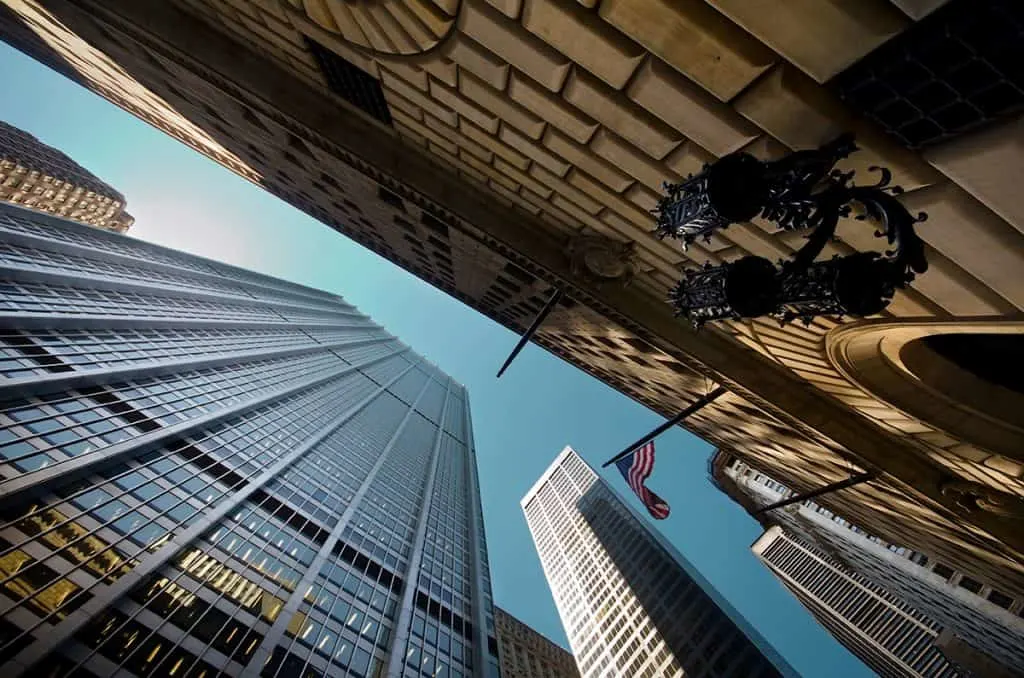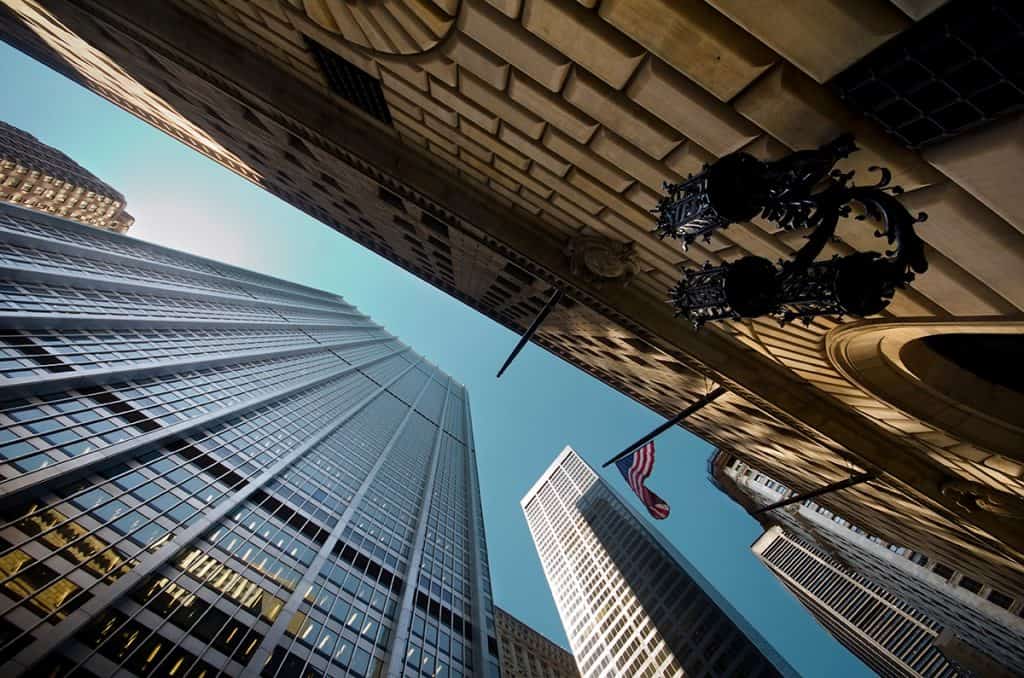 Does that cover you?!SaveSaveSave