Christchurch is whole lot more than the gateway to the South Island, but after the 2010 and 2011 earthquakes, tourists could be forgiven for breezing through the city and on to somewhere else.
I try to go every year to 18 months, but it had been a two year gap since I last popped down and I last went back, seven years on, thanks to Hilton Hotels and their Hilton Discover campaign designed to show the best of cities within cooee of a Hilton hotel.
The city is looking amazing and I discovered a bunch of cool things to do in Christchurch for first timers or old timers – like me!
But first, where to stay in Christchurch.
The elegant old lady that is Chateau on the Park, a Doubletree by Hilton hotel is now managed as Doubletree and since joining the Hilton family has had a beautiful soft refurbishment in the 192 rooms, with the restaurant up next. And for those of you who know Doubletree you'll know that you get a huge warm cookie on arrival!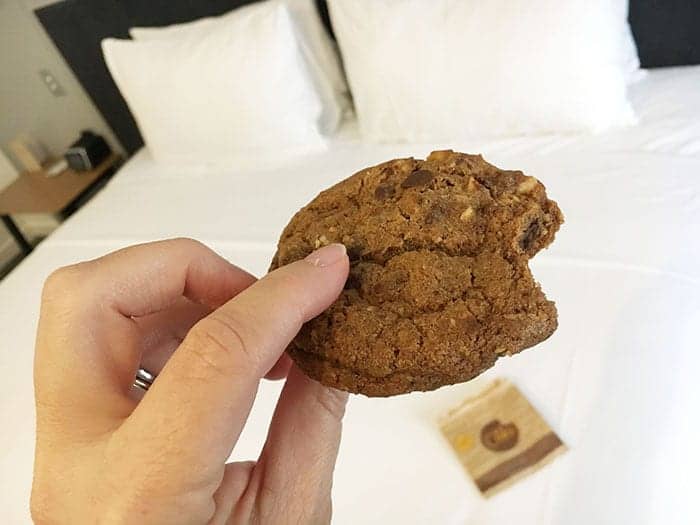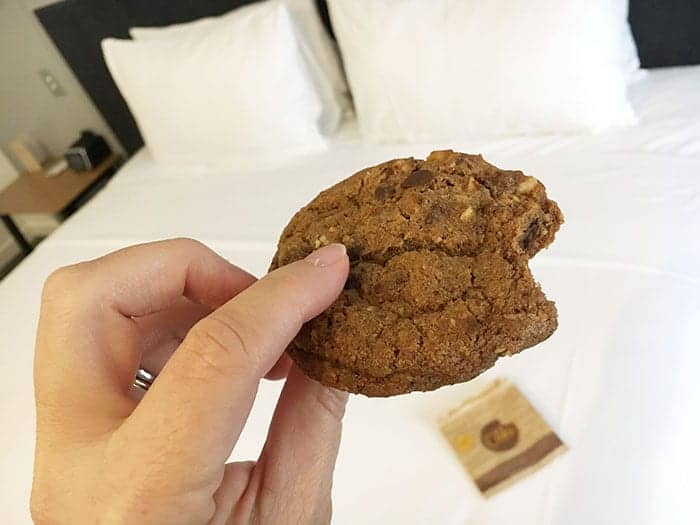 First impressions are of a majestic building complete with turrets, a moat and dark wood accents with lots of car parking space. Step into the lobby and a glass fire roars beside comfy couches and floor to ceiling windows look onto the moat surrounded by flowers and a fountain with the restaurant behind it, and beyond that are five acres of gorgeous gardens hidden on the property. This is a great hotel for business meetings as they have conference spaces and a separate bar from the dining room.
There is a heated outdoor pool and they have their own winery, all located across Hagley Park, about 3kms from the city centre and about three blocks from the famous Riccarton Farmer's Market – which is a fab spot to go for breakfast on a Saturday.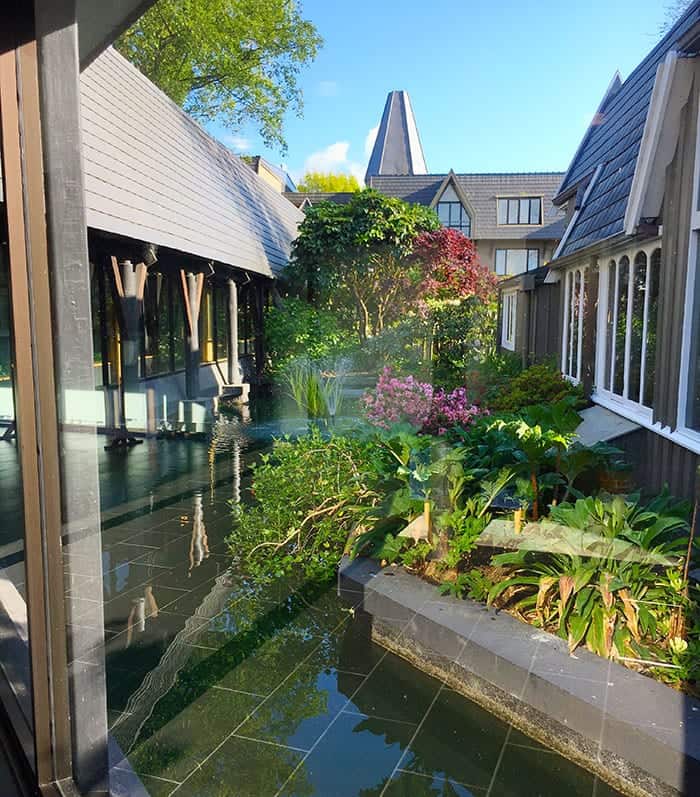 6 great things to do Christchurch
Take a cycle tour
Pedal off with Chill Urban Tours from their centrally located office on Durham Street with a handy little courtyard out the back to have a "refresher" practice peddle in before hitting the road. And when I say road, Christchurch has very cleverly added cycle lanes to the footpaths in most of the areas we rode, plus trails through Hagley Park, so there was virtually no road cycling at all on our tour.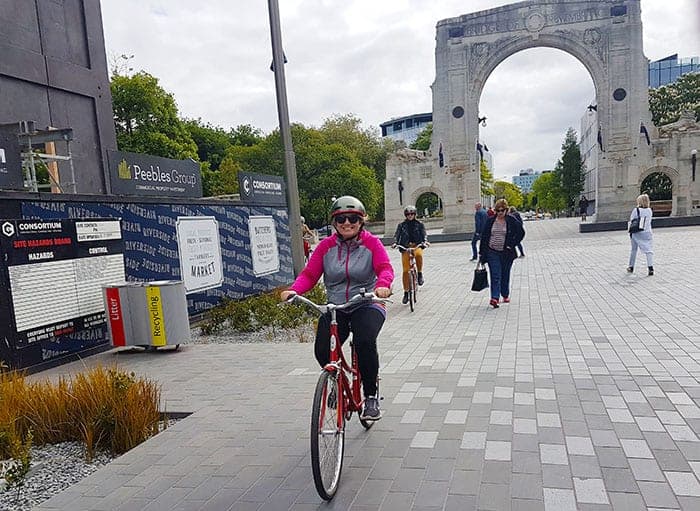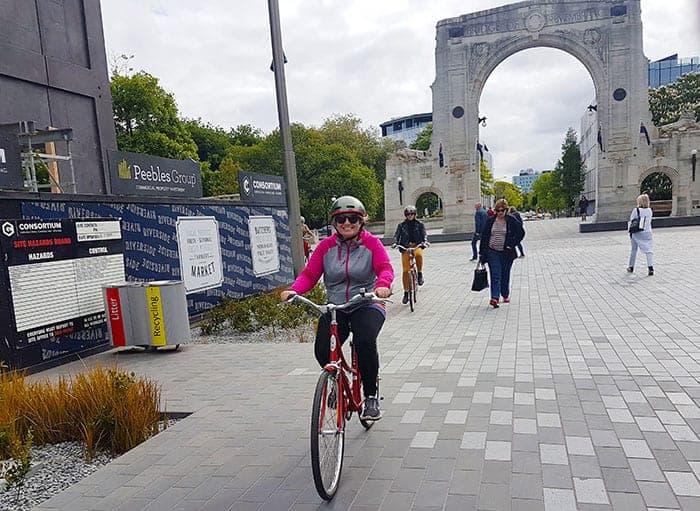 A cycle tour is such a great way to have a good look around this city that still seems to be opening new doors on a weekly basis. We did a private tour with owner Stu Waddell and talked through the two-hour itinerary we wanted, because we'd done a bit of strolling already through some of the CBD.
He designed our tour to take us past sculptures in Hagley Park (which is so huge you'd never get round it on foot) and around the gardens by the hospital, a stop at the historic Art Gallery building in town, past the Terrace with its new restaurants and bars along the river, down Cashell St to see how the new shops are coming along and a whip through the fun kids Margaret Mahy Playground
Margaret Mahy Family Playground
This is theee place to go if you want to kill a couple of hours with the kids!
New Zealanders know Margaret Mahy as one our most favourite children's authors and this new park is the largest of its kind in New Zealand, spread over 2.5 hectares, and has been designed with input from local school children who were asked what would make an awesome park.
There is a story arc which takes elements of Margaret Mahy's books and interprets them into slides, climbing activities, swings, trampolines and flying foxes. And the best part? It's free!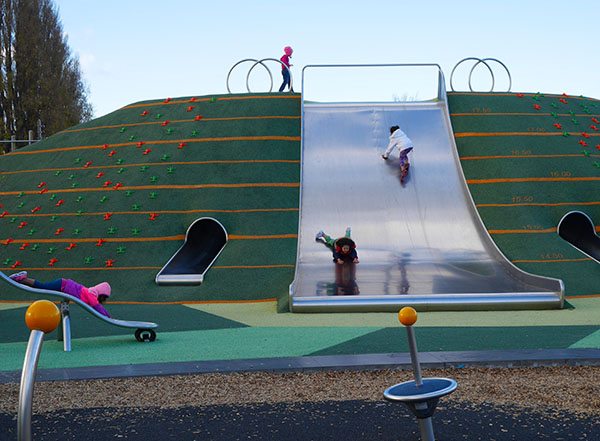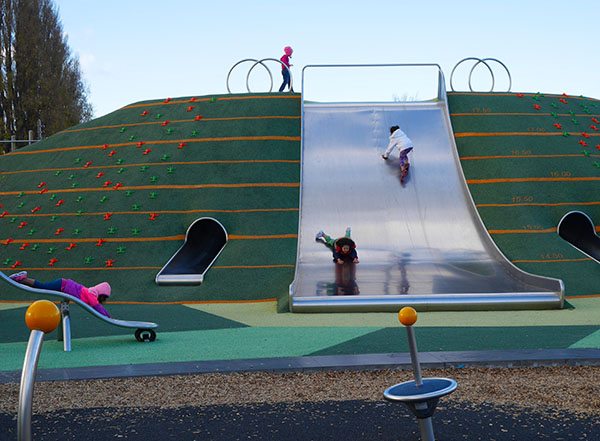 Ride the tram
Take a tram ride on one of the historic trams where a $25 (per adult) ticket allows you to hop on and off all day and with a conductor/driver you'll learn about the city and hear some fascinating stories about the earthquake recovery as you tootle past new buildings and look at a few old ones still to be demolished and/or rebuilt.
The tram also stops at the Christchurch Cathedral which is about the saddest thing to see and even more so because it is the central hub of the city waiting patiently for a decision on its future. Meanwhile the birds have moved in and it's just crumbling away behind the fence.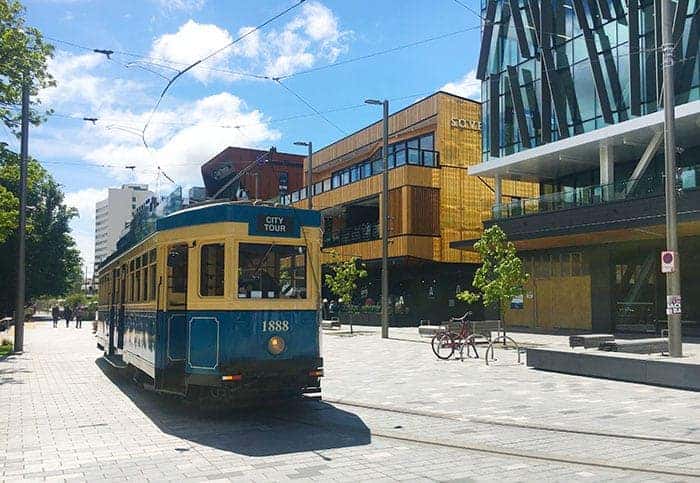 Shopping in Christchurch
After years without the shopping heart of the city, new city blocks have been designed with laneways to ensure not only is there more shop frontage for smaller stores and boutique businesses, but to provide shelter from the weather depending on any direction of wind or rain.
I loved strolling down Cashell Street (avoiding being run over by e-scooter riders) and ogling into the massive windows of the many new stores. There's a lot of glass in the new buildings in Christchurch and that's always good for window shopping!
If you use the tram as a hop-on hop-off you'll pop down New Regent Street for the eclectic shops, Cashell Street for chain stores and the laneways in between for you to discover some hidden gems.
Riverside Market is the newest shopping, eatery and bar space, down on the Terrace, filled with lots of smaller local retailers and weekend pop ups.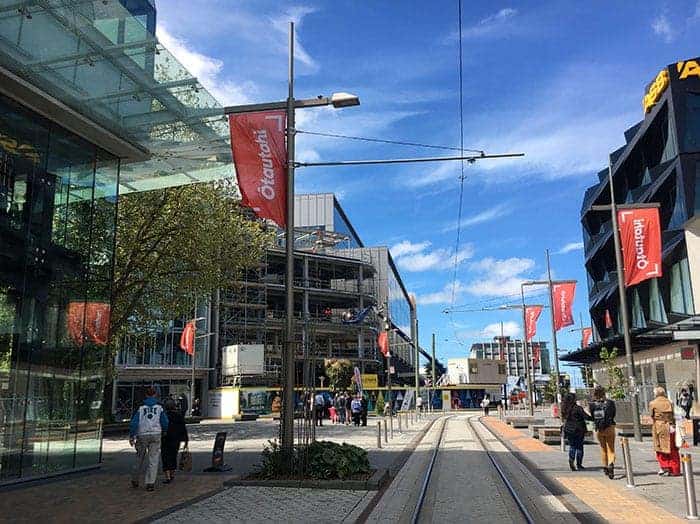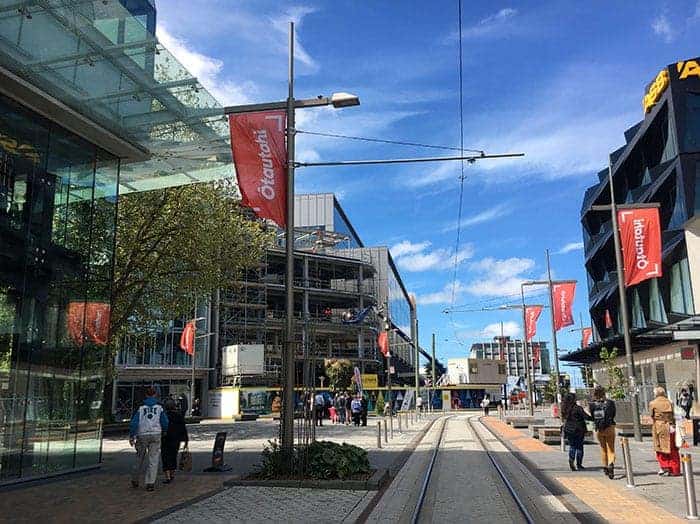 Have breakfast at the Farmer's Market
Walk to the Christchurch Farmer's Market on a Saturday morning from Chateau on the Park, a Doubletree by Hilton. It's about three blocks away and is a great spot to come to for breakfast, especially if you love porridge!
Check out the girls at the Posh Porridge tent, but make sure you come hungry because there's lots of food to sample and pick up some fresh produce, smoked meats, home made pies for dinner, or just chow down on pastries and empanadas over a coffee and live music.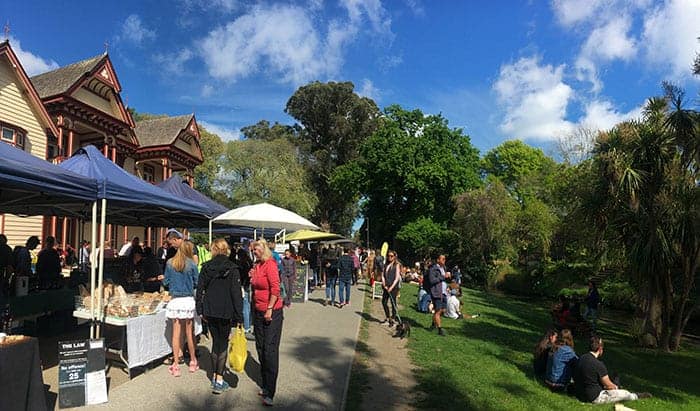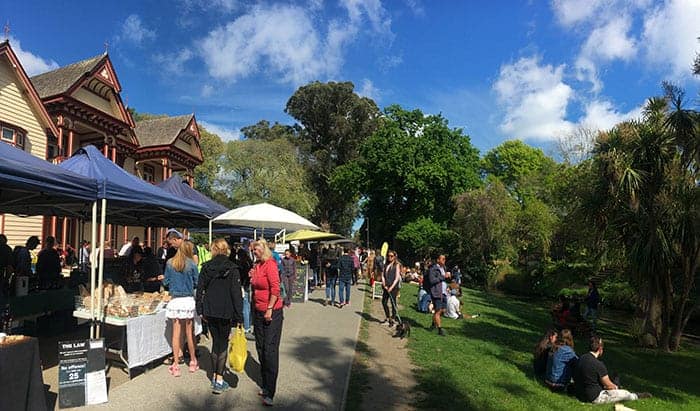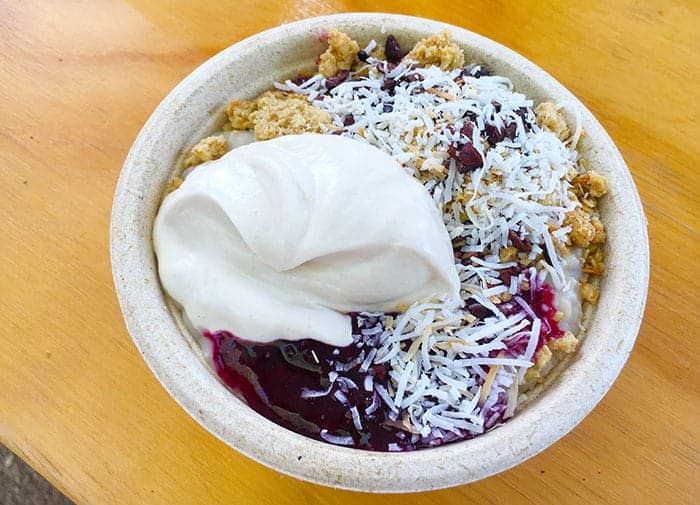 Go zip lining!
By far the most adrenalin-inducing thing I did was zip lining at Christchurch Adventure Park. I absolutely loved this!
Allow about two hours to zip through the four lines with two guides making sure you are properly harnessed in and comfy before releasing you down the longest zip line in NZ and another one which is the longest zip line in NZ – and stunning views of the city.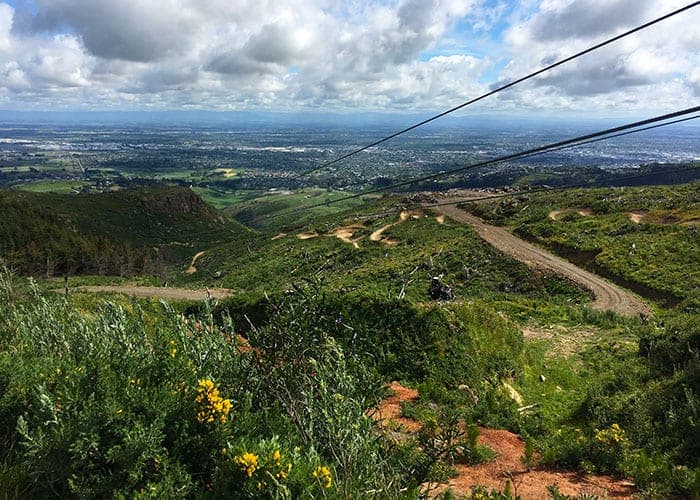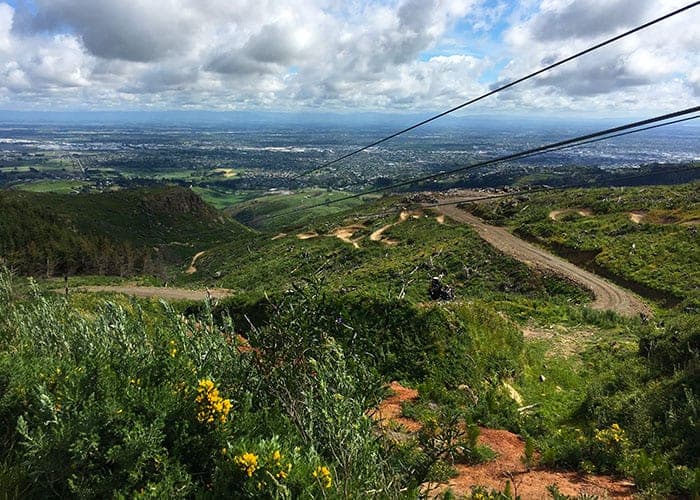 You'll sign up (and provide your height and weight- gulp) then head off to the chair lift to be taken on a stunning, gentle scenic ride up the hillside with beautiful views along the way. At the top you'll start with a short line to get your eye in. But I was all set for racing!
They are set up so two people can zip line side by side and race each other, or not. However while the others were keen to look around and admire the views out to the sea and over the city, I was all shaping my body like a missile and making sure I won!
You can also mountain bike here and they have a cafe and lockers to leave your handbags while you go out clad in your hardhats and harnesses.
3 places to eat out in Christchurch
Loads of new restaurants have opened since the earthquakes and the people of Christchurch have been so good at supporting each one. Old ones have reopened too and some old favourites managed to stay open throughout the years and have made it through.
Read my post on 6 great places to eat in Christchurch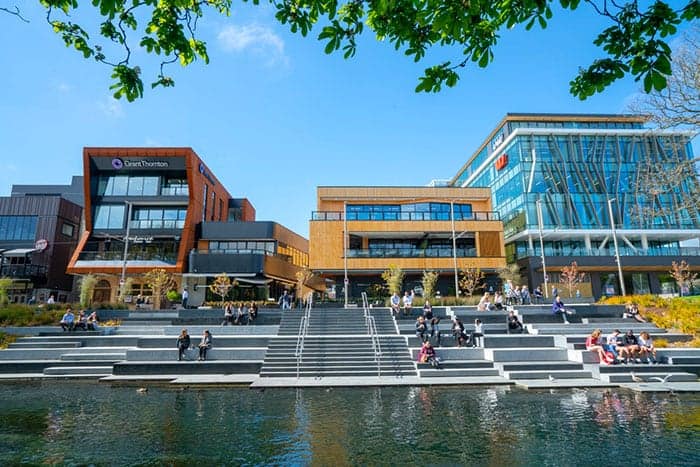 Amazonita is located on Oxford Terrace (the Terrace, formerly known as the Strip) and themed, you guessed it, like the Amazon rain forest. Step inside and the hanging green plants (a mix of real and faux) create the first wow, and the peacocks, humming birds and other bird life and foliage on the menu is a great touch. There is booth seating and if you want one you'd need to book for 5-plus people – and probably at lunch time to make sure you get it! This place is that popular. There is a bar on the right when you walk in and outside seating in the front too.
The menu has small plates and larger mains if you're not a fan of the sharing concept. (Lots of men aren't, I have learned!) Expect pasta, steak, lamb and some yummy sides that are happily for sharing.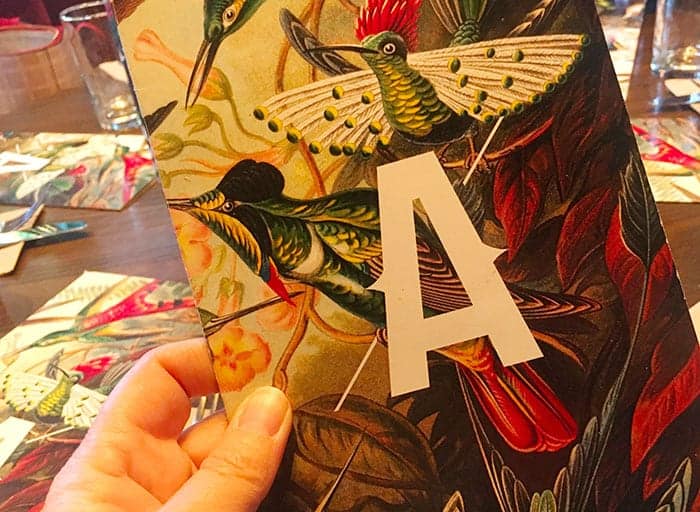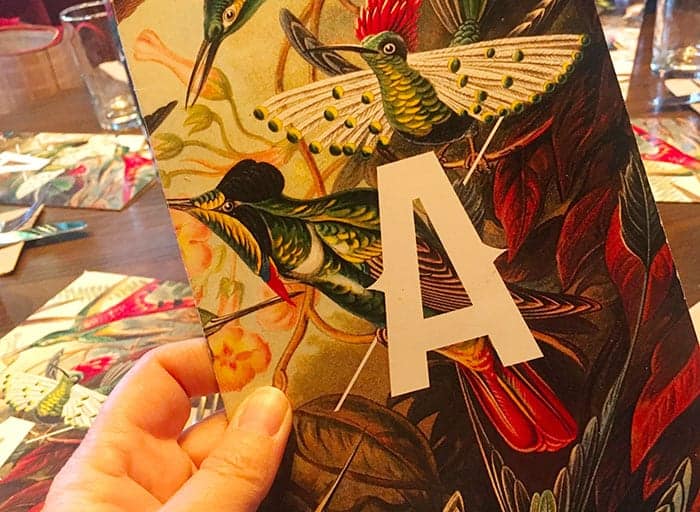 Twenty Seven Steps is upstairs (25 steps if you exclude the 2 strides on the landing!) on New Regent Street in the former Coffee Pot, one of the city's first restaurants, and bookings are required if you want ensure you get a table. They do two sittings per night, 6.30 and 8pm and made into the Cuisine Top 100 NZ restaurants in 2017.
We started with complimentary warm pumpkin and feta bread with lashings of butter as we perused the menu. I had a beautiful and light turbot fish for my main, but it was the dessert that would bring me back: passionfruit rice pudding in a glass. It was a special for the night, so don't get your hopes up!
The restaurant is busy, bustling and the location is great. I can totally recommend it.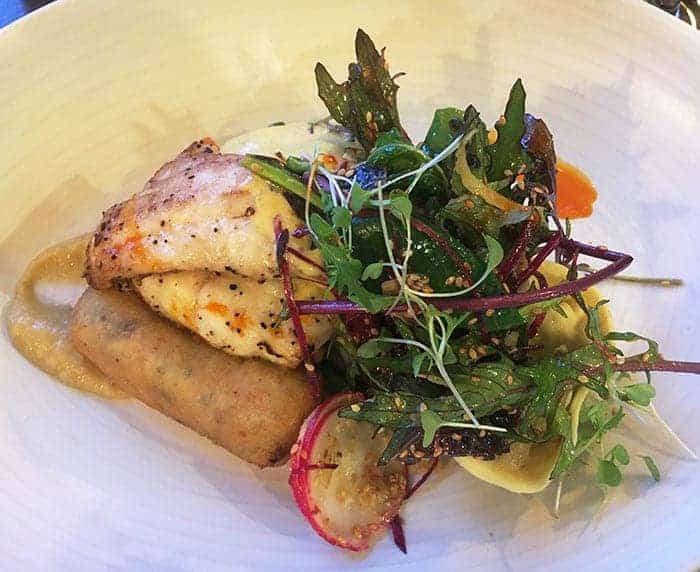 Garden Court Brasserie at Chateau on the Park, a Doubletree by Hilton. And I'm not just saying that because I was staying in house which meant I didn't need to Uber home but just totter down the hall and into my comfy bed. No. They had me at entree tasting platter. Well, first we met in the Den Bar for drinks in a booth before heading to the restaurant.
The breakfast buffet bar will soon be designed as it takes up a lot of eye space when you come in for dinner, and dinner is popular here. Locals and in house guests alike come here and after the aforementioned entree tasting platter (which not a lot of people know the chef will do) gave me the chance to work through some delicious morsels like seared scallops, buttermilk crispy chicken strips, quinoa/feta/spinach arancini balls and calamari. But it was steak with peppercorn sauce I was in the mood for and there were four cuts to choose from. I went for the smallest: 200g beef fillet which was served with gratin potatoes, veggies and that sauce in its own jug. A really great restaurant with lots of choose from – and hotel parking out the front.