I've recently spent two weeks in Nepal where I volunteered with Go Kiwi Go in the lakeside city of Pokhara.
To be honest I was a little overwhelmed at first so this post is my list of things I wish I'd known before I went!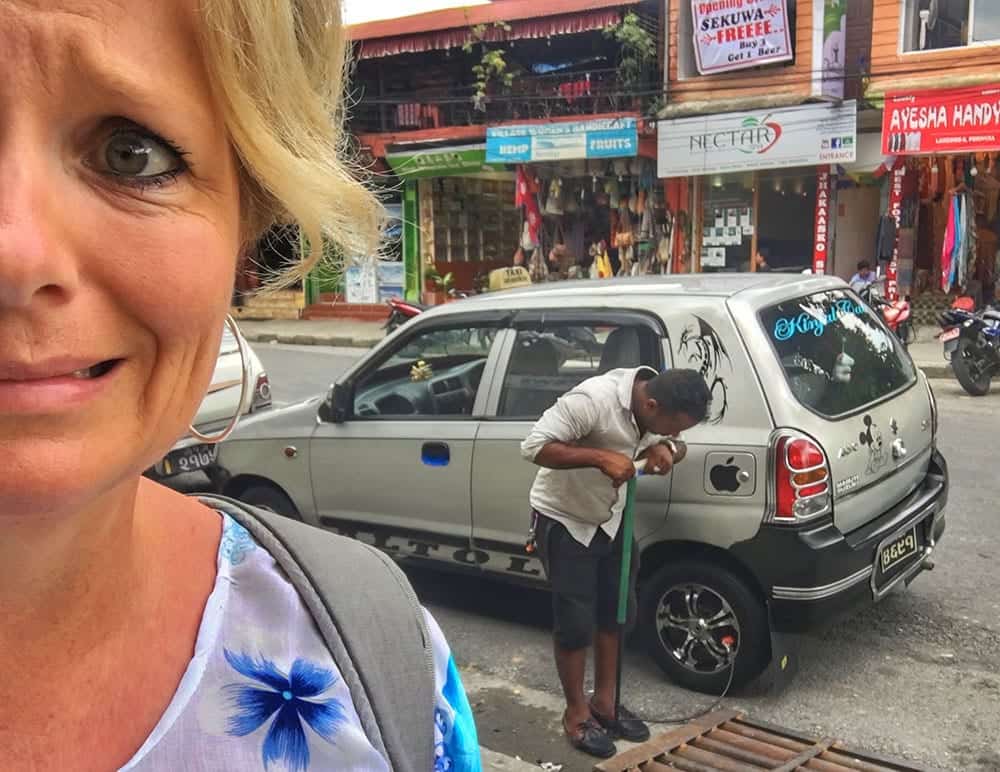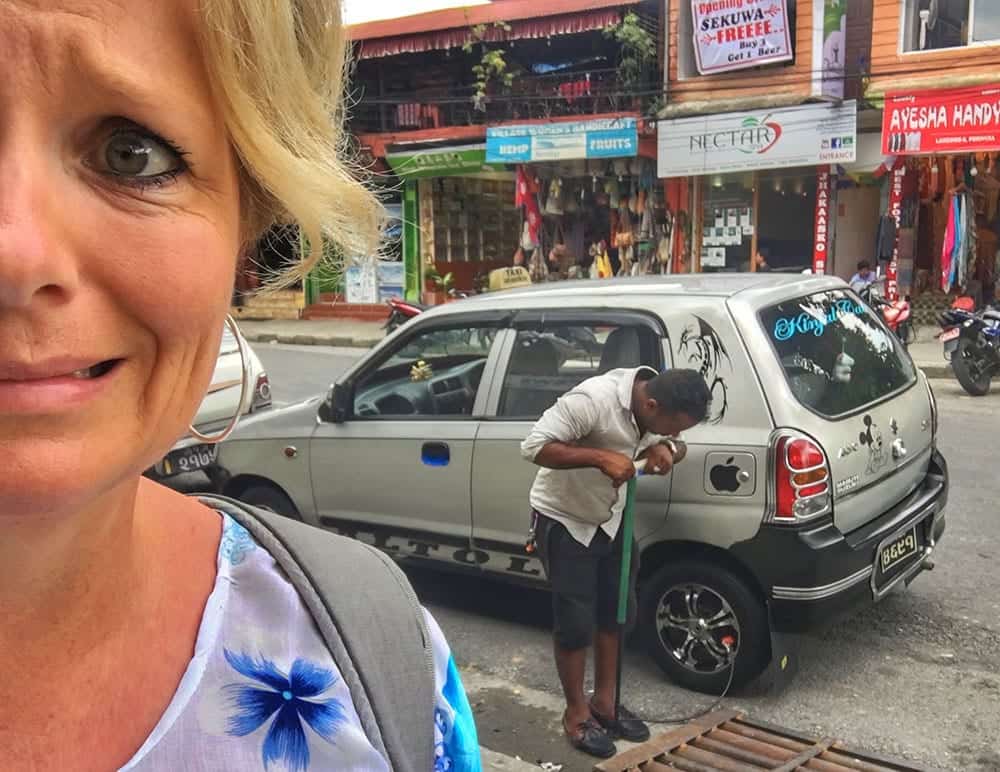 How do you get to Pokhara?
Pokhara is about 200km from Kathmandu so you have a few choices for getting there.
You need to remember the roads are not like Western roads, so while we might drive that distance in a couple of hours, a road trip from Kathmandu to Pokhara will take around six hours. You can take a local or a tourist bus, but it'll be rough so unless you are on an extremely tight budget, don't do it! But if you do plan to take the bus ($8 to $20) this post tells you how to take the bus from KTM to Pokhara.
I flew from Kathmandu on the regular 30-minute flight to Pokhara, which is a tourist hub for those looking to hike in the Annapurna mountains.
What did you do in Pokhara?
Great question, thanks for asking!
I was on assignment, as I mentioned above, with Go Kiwi Go from New Zealand, and met several people spending between two and six weeks volunteering here from around the world, before they met up with friends or family to hike and see more of the country.
Volunteering in a country that has such huge needs like Nepal (and so many others around the world) is life changing in a way that is very hard to explain.
Have a look at my quick video of Pokhara and a snippet of the volunteer projects here in Pokhara
Since I've returned home my Facebook feed has been filled with friends on luxurious holidays, off to the theatre, drinking fancy cocktails and I look at that now through the filter of the lives that weaved through mine in Nepal. We truly don't know how lucky we are. It was good to be able to give some practical, hands on help, rather than just be a tourist.
And if you want to head to Nepal and volunteer, here are some things to know before you go – and don't let me put you off because everyone who knows me knows if I can do it, you most certainly can!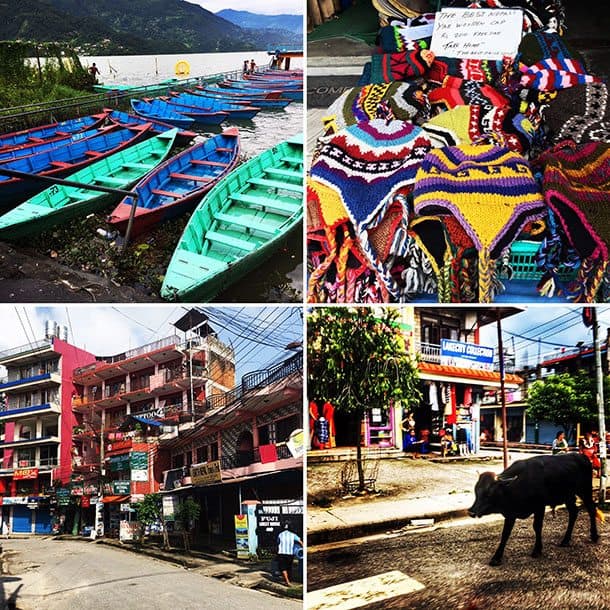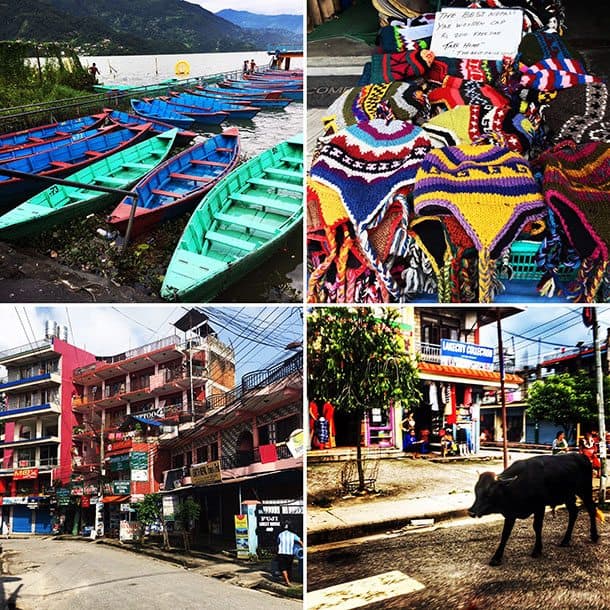 Here are 15 things I wish I'd known before I went to Pokhara
1 English is widely spoken
It will help if you greet everyone with "namaste", but you'll always find folks who can chat to you or point you in the right direction.
2 Nepal has 5 seasons
Winter, spring, summer, autumn and monsoon. I was here at the end of Monsoon season and that meant typically a warm and humid day and a torrential downpour for an hour or two late afternoon. Bring a brolly!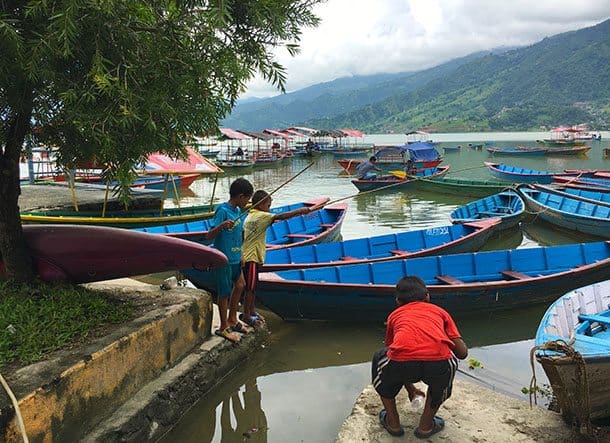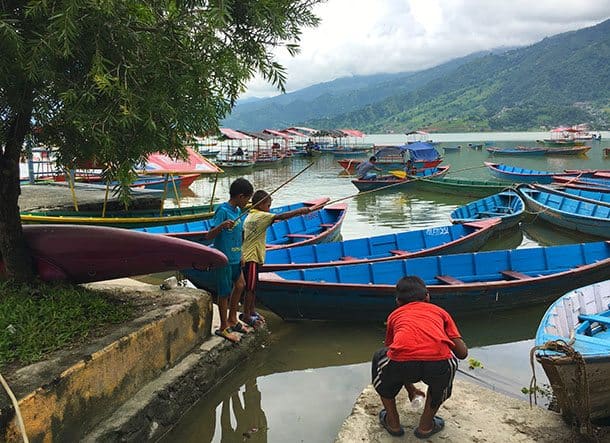 3 It's very cheap!
I paid NZ$53 for a night in a new hotel with a lovely room and air conditioning, free Wifi, breakfast included and an airport pick up. A taxi will be about 300 rupees one way to pretty much any where – about US$3. Freshly baked, warm croissants are about 30c, and you can get a real flat white coffee!
4 There are cows
And they are roaming randomly on the streets, sitting in shop fronts, sitting in the middle of the road, eating anything from tufts of grass to a sock or a cardboard box. It's startling to begin with, but after a few days you just walk past them, and they you, like a stray dog.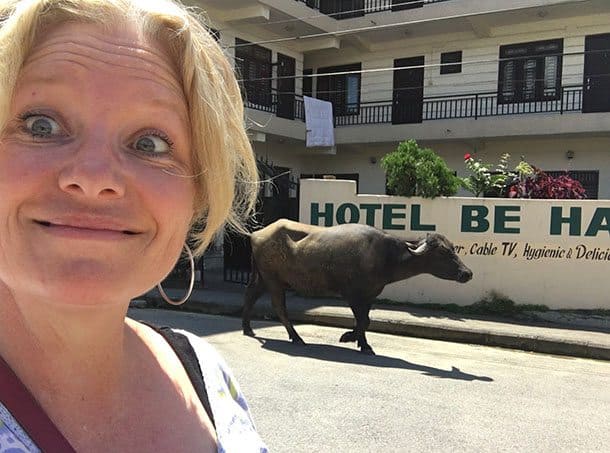 5 Take a business card from your hotel
This is a great whenever you travel, but grab the hotel's details when you go out walking as Pokhara's lakeside is like a maze of side streets and alleys and someone will be able to show you the way home.
6 Power fluctuates a lot
That means lights will flicker and your internet access will slow down. (It's slow anyway!) Sometimes the lights or air con goes off all together for a few minutes in your hotel or hostel, but it's nothing to worry about. There is usually a secondary light bulb (there was everywhere I went) so you're never plunged into darkness. And it doesn't last more than a few minutes at a time.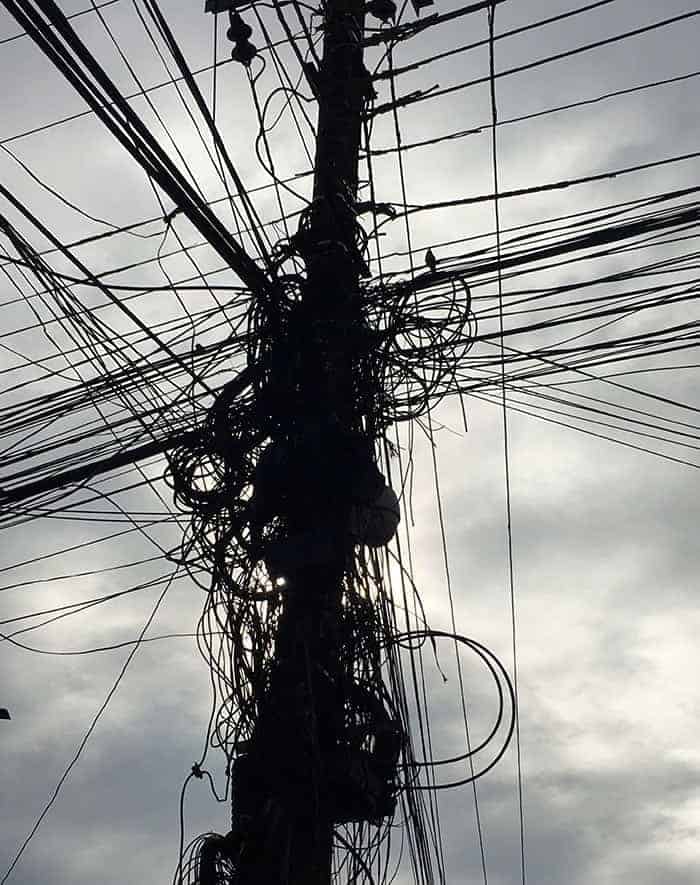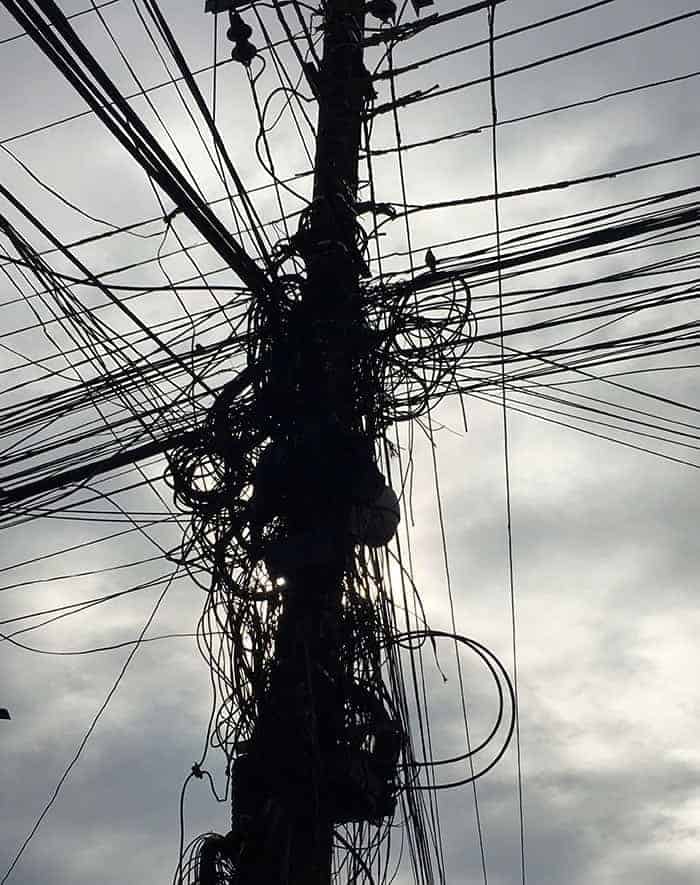 7 Showers
The water may or may not take ages to become hot – if at all. Ask at reception about hot water as I didn't mention it until day three of cold showers and the next day it was instant. I think they may have not turned it on for my room! Actually, in the summer and monsoon seasons you will hardly want hot water anyway.
8 Toilet paper doesn't go down the loo
I know. This was probably my biggest hurdle! You have a bucket lined with a plastic bag beside the loo in hotels all across the country (and by the way, I never found a squat toilet, they are all Western flush ones) and you must put your used paper in the bucket. The sewerage system is not something you want to dwell on, but suffice it to say, it's not designed for paper. (And don't swim in Lake Fewa).
9 There are several laundry services
You can get your laundry done in Pokhara and they charge on weight. I actually sent mine out via the hotel and it was back the next day. They charge 150 rupees (US$1.50) per kilo. I paid $3 for pretty much half of my luggage to be washed and folded.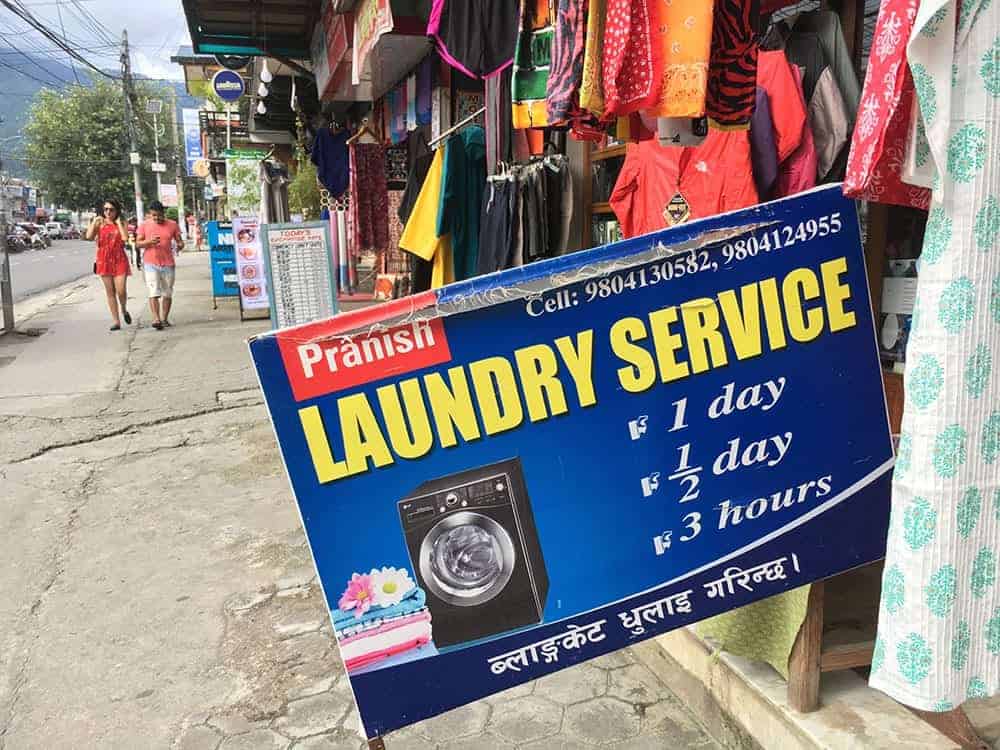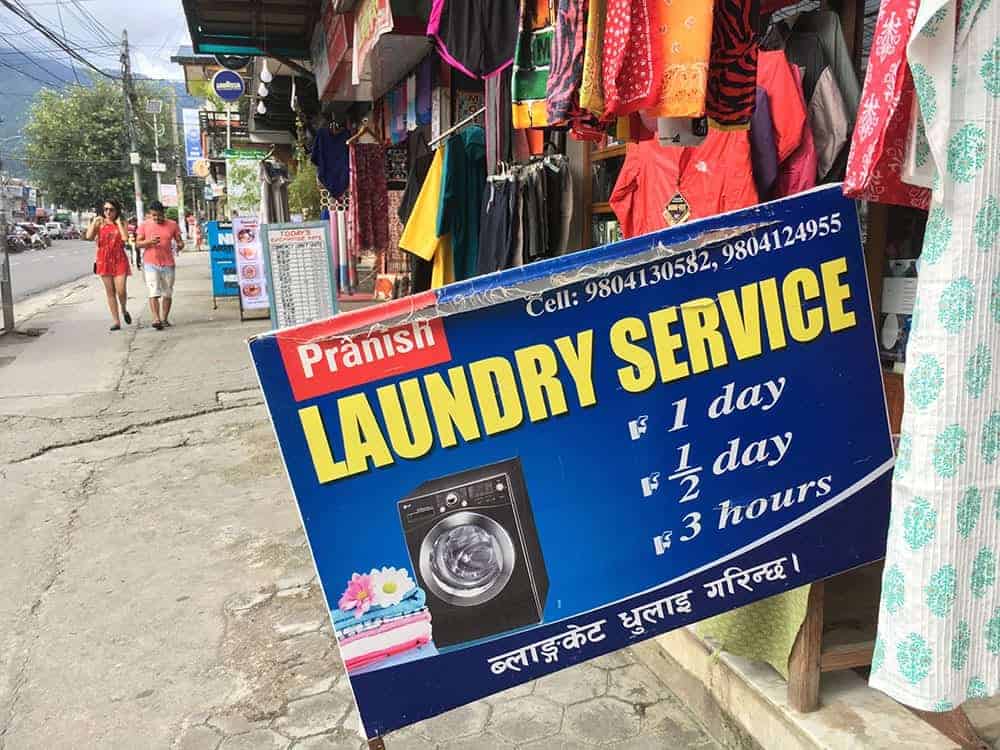 10 Drink only bottled water
It's about 30c for a 1 litre bottle. Even brush your teeth in bottled water and don't have ice in your drinks unless you know it has either been made from bottled water or you see it coming out of a bag (they buy ice in). You'll see local Nepali people drinking water but their constitution is used to it.
11 Never trust a fart
See point above. This is sage advice for many Asian countries when the food and water is not pure! No matter how diligent you are, trying not to gulp the water under the shower or rinsing your toothbrush, you will probably get the runs. Just saying. And behold point 8.
12 There is a private hospital
The hospital is well equipped in Pokhara. I had a tour through Ciwec Hospital and poked my head into patient rooms, x-ray and where they set plaster casts. It goes without saying that you will have travel insurance (right?) so Ciwec is the hospital you will go to if the worst happens.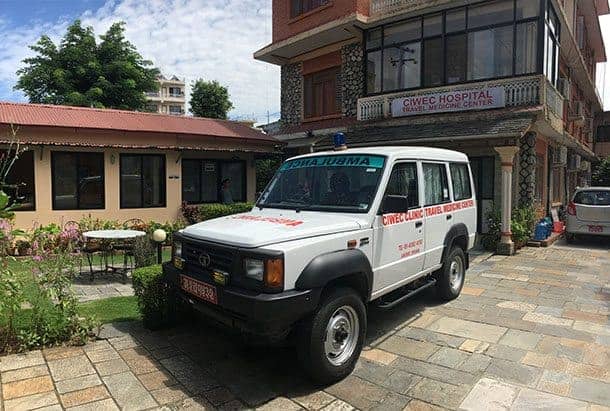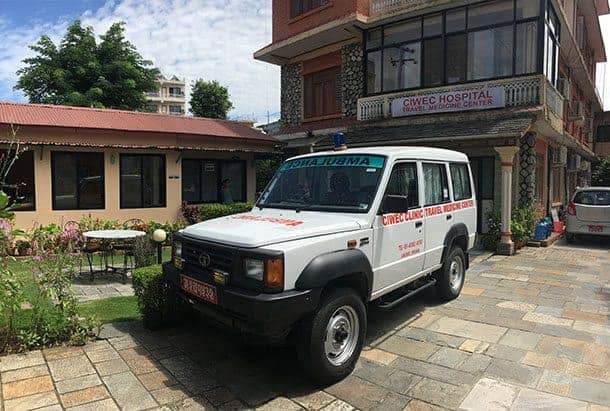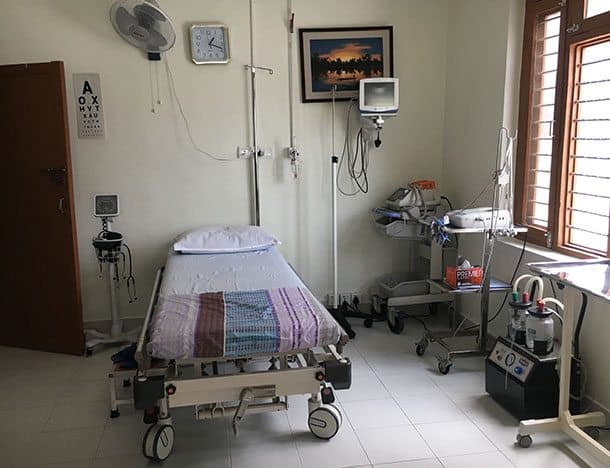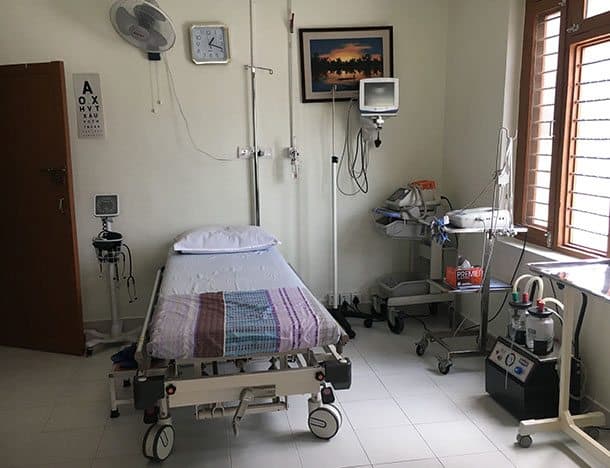 13 They work a 6-day week in Nepal
Even school is in on Sunday to Friday, although Friday is usually for singing and dancing. You'll see school buses cruising down the street, doors open, and children in various uniforms come running. School starts at 10am and most kids will have already helped their parents with chores by then.
14 The currency is the Nepali rupee
The Nepali rupee is roughly 100 to 1 US dollar. You can exchange dollars in several places and there are also ATMs for withdrawing rupees. Credit cards are accepted in restaurants and in most shops.
15 Shopping
Shops line the main street and are mainly filled with items for tourists: cotton pants and tops, puffer jackets, boots, cashmere and pashminas, hiking gear and bags. These are either made locally or fakes. There is also a North Face store with the real thing (at real prices!)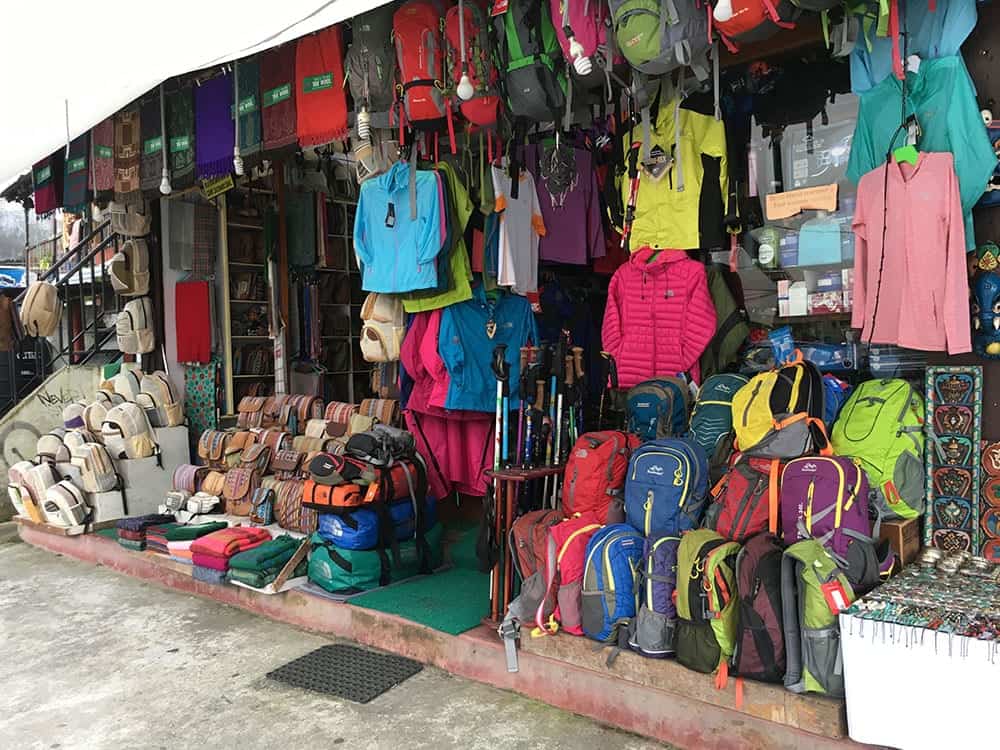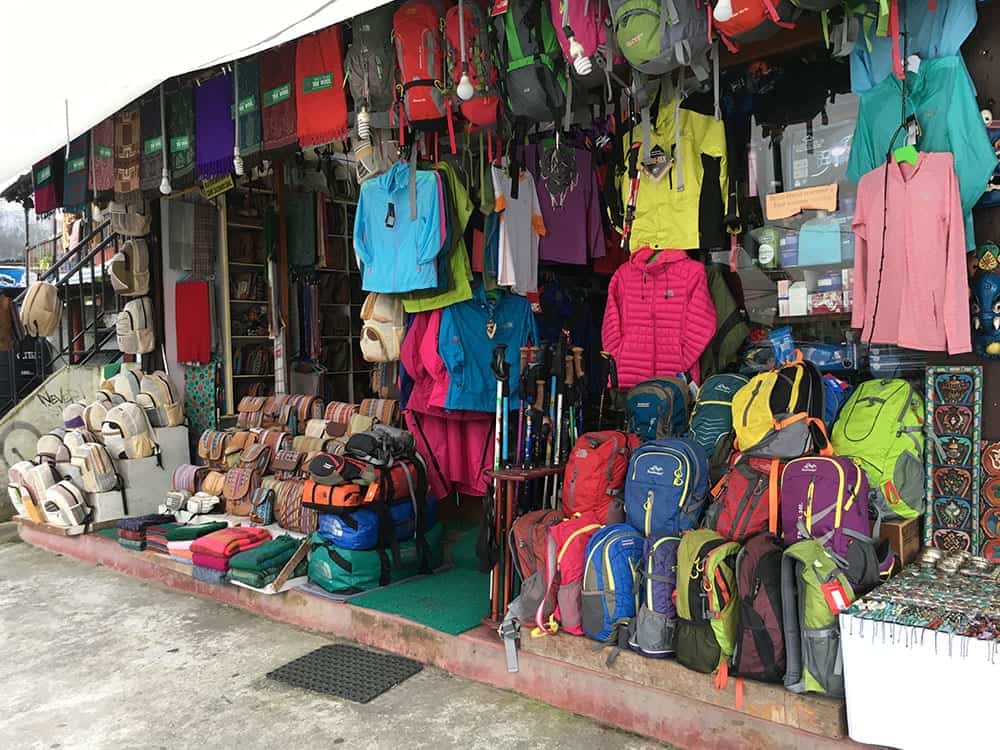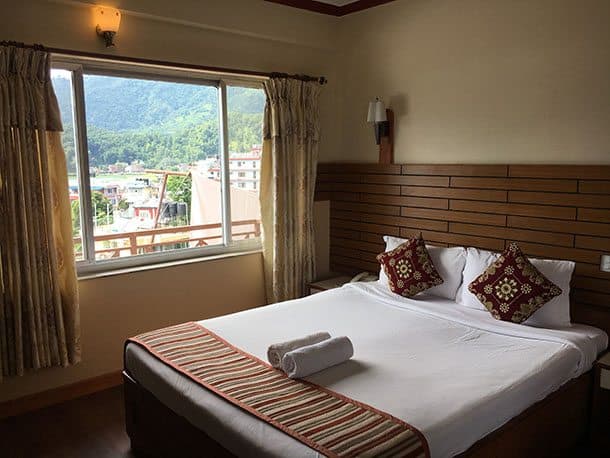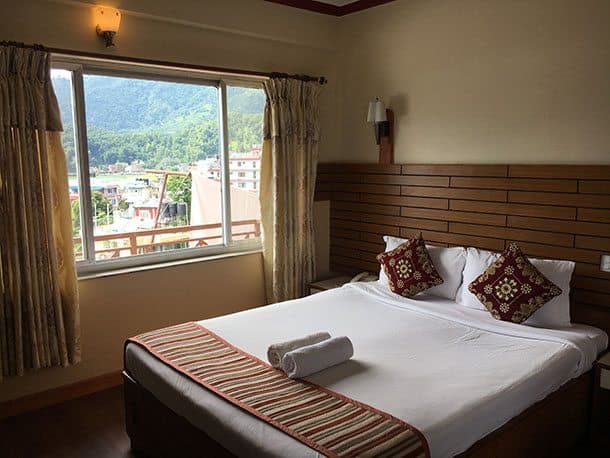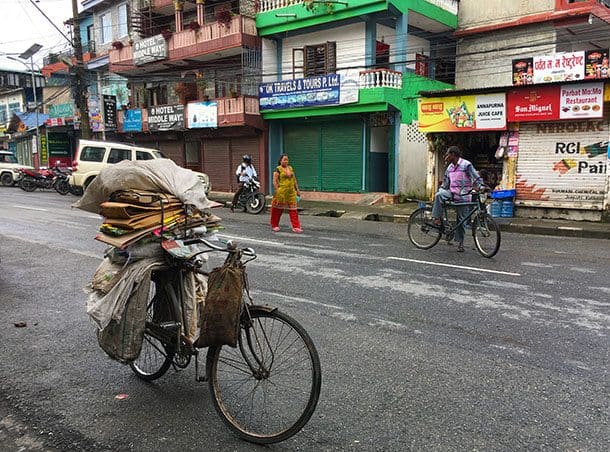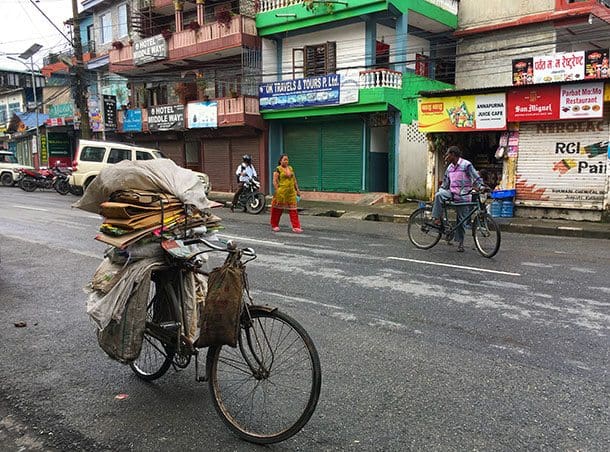 I got up early one morning and stood on this usually busy corner in Lakeside Pokhara, before the shops opened, and just watched…
__________________________
>> Read about the projects I volunteered at in Pokhara in this post >>
>> Here's my video and pics of my scenic flight over Mt Everest! >>
__________________________
If you want a recommendation for a local operator, I met Tara Gautam who has been a guide for many years and has just launched his own business. He goes above and beyond to ensure your plans are made and will book flights (he booked my flight-seeing tour over Mt Everest), he also booked me in a little hotel at a good rate, plus all sorts of trekking adventures. Jump onto his website Skylark Himalayan Travel and see what else he can arrange for your visit to Nepal.SaveSave