Shopping at Citadel Outlets in LA has been my secret sauce for years when we have a late night flight back to New Zealand from Los Angeles but have to check out of our hotel or Air BnB before noon.
What to do all day in LA with your luggage? THIS!
And what's even better is you can buy a VIP Lounge pass for $30 (NZ$50) and take your luggage into the lounge to store it. They have snacks and drinks in there, including wine and beer and luxury bathrooms with fancy toilets that can wash your botty!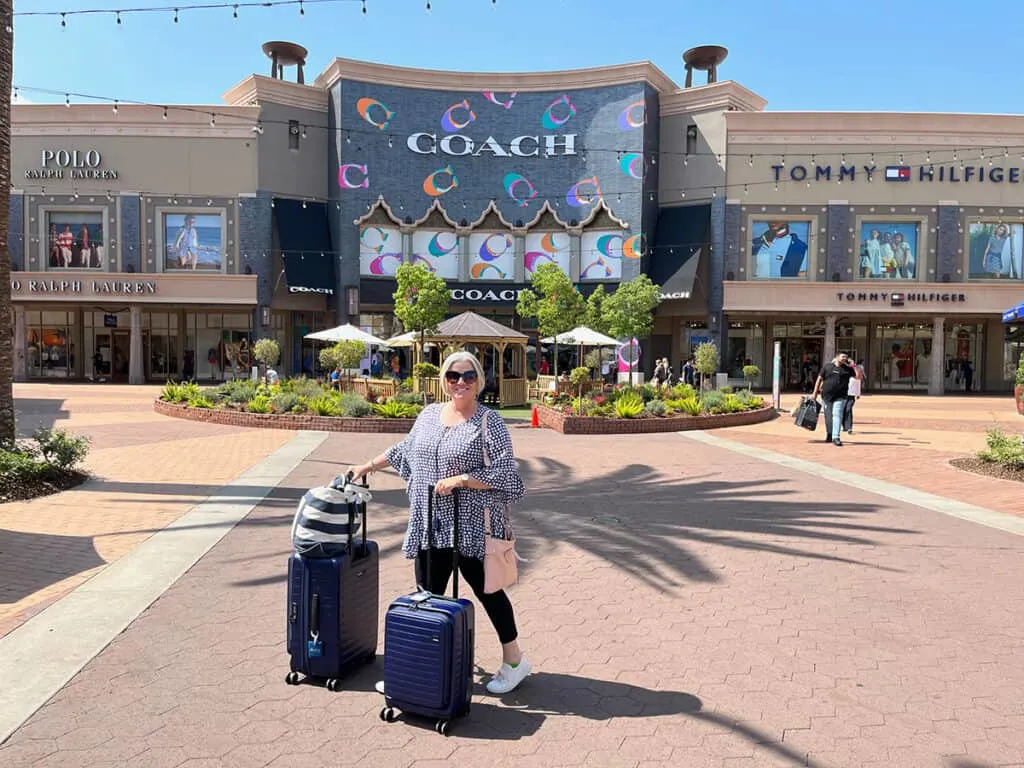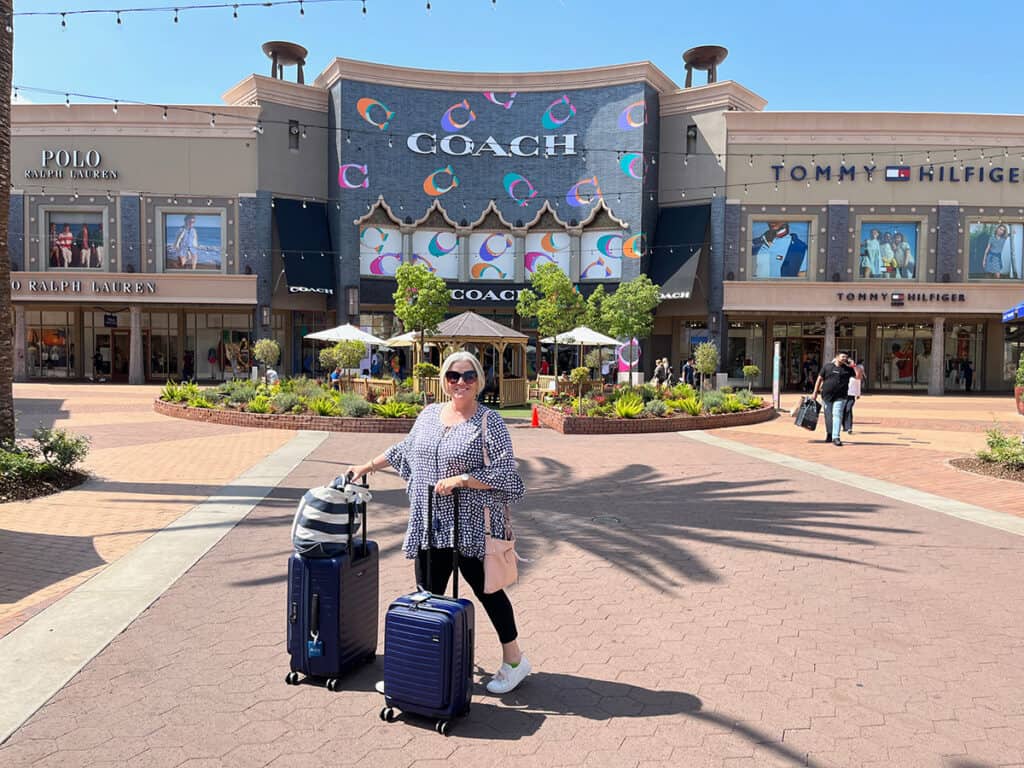 If you have a day to kill in Los Angeles before your flight, you need to do the VIP shopping experience at Citadel Outlets. Or even if you just want some great outlet shopping and have no flight to catch, this is a very nice outlet mall, and the VIP Lounge pass gives you free valet parking.
Or even if you are just looking for the best outlet shopping in Los Angeles, I would make sure Citadel Outlets are on your list. There are also other great places to shop in LA too which I've covered in this post at The Grove, Santa Monica and even some streets in Beverly Hills won't break the bank.

What's at the Citadel Outlets?
The sprawling outdoor mall in East LA has over 200 stores and is well worth visiting – and even saving your shopping up to do it here! You need to bear in mind that as it is an outlet mall it will have end of line items, but there's just so much here you're sure to find something!
Stores include the sports brands like Adidas, Nike, Under Armour. Fashion stores like Banana Republic, Calvin Klein, Armani, Ann Taylor, Old Navy, Gap and DKNY. Plus accessories stores like Kate Spade, Michael Kors, Nine West, Swarovski and then there's makeup and perfumes, luggage stores, baby wear and a fun Ruby's Diner for a burger and fries. See the full list of outlet shops here >>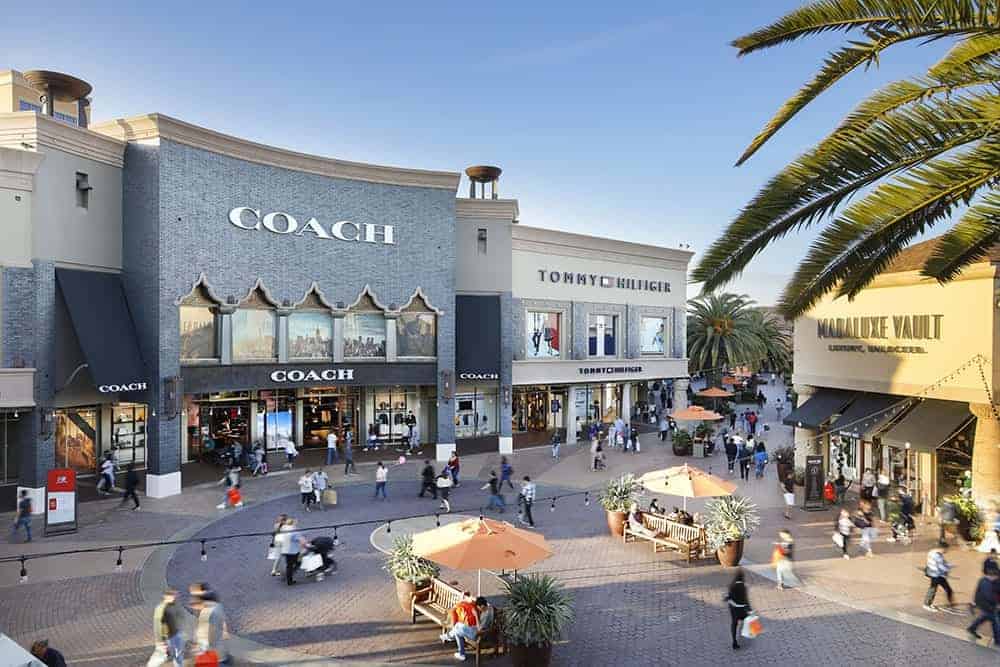 What does the VIP pass get you?
The Citadel Outlets VIP pass gives you access to the lounge on the second floor at the Visitor Information reception which is located in the middle of the mall.
There are several nooks of couches for small groups and it's such a great place to come and go from for a few hours before you go to the airport. You can store your luggage in here, eat their snacks, drink soft drinks, beer and wine, watch one of the five flat screen TVs and enjoy sitting on the fancy Japanese style heated toilet seat complete with bottom washing and drying!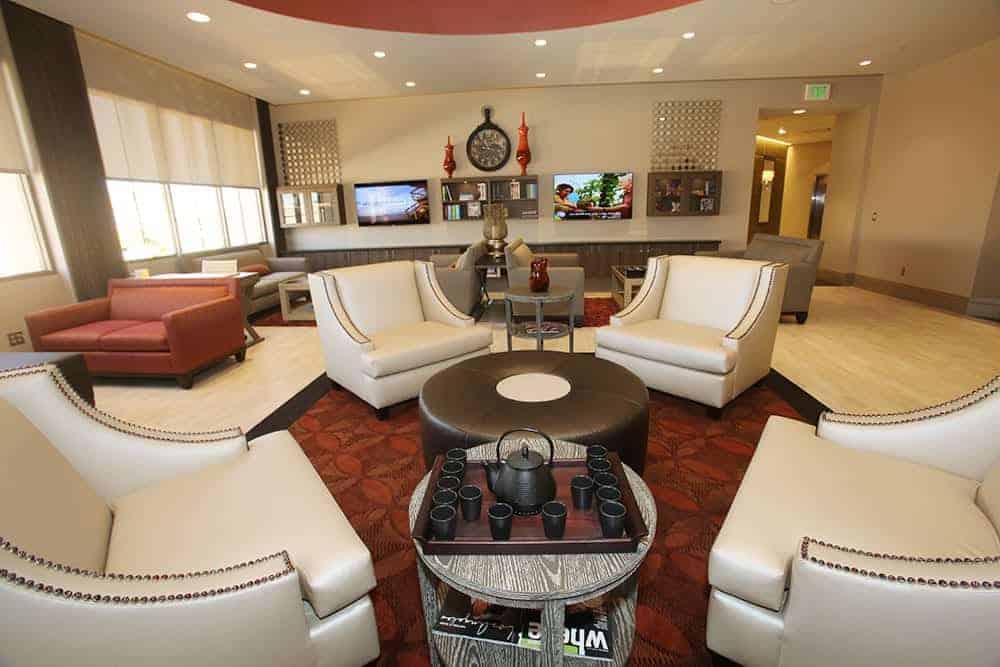 You need to prebook online (see below) and when you arrive someone will show you up to the lounge and give you a swipe card so you can come and go at your leisure.
You'll also get a Citadel Outlets shopping bag and some discount coupons, although I usually find those are for non sale items or spending over a certain amount. The savings here are so good anyway that I don't even remember to look at my vouchers!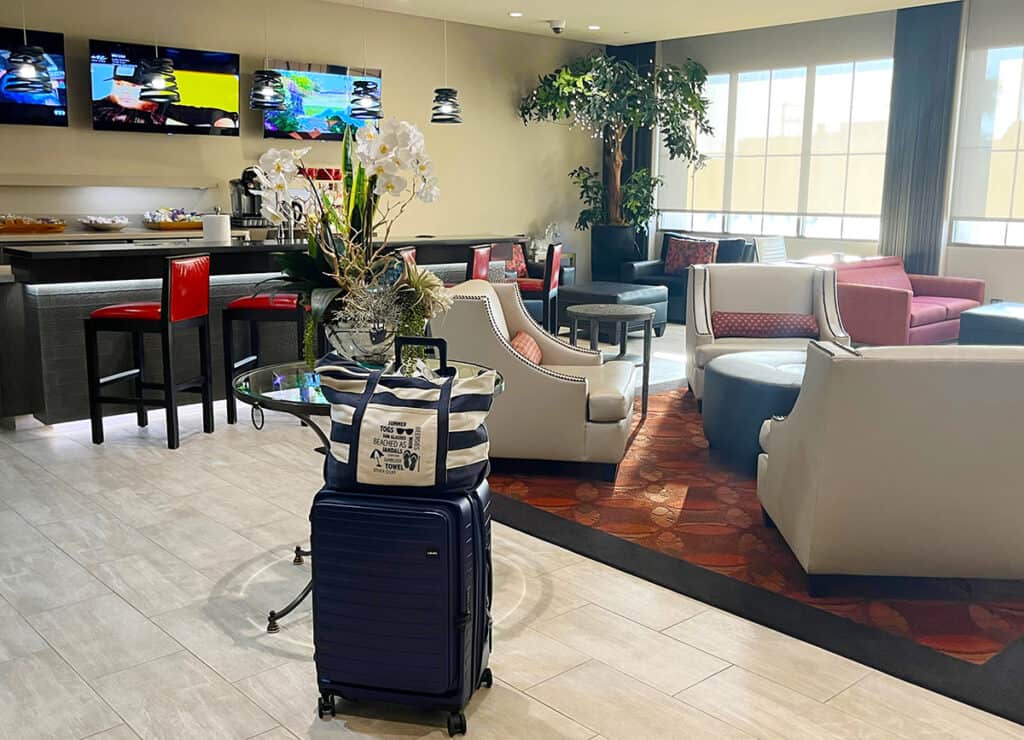 How far is Citadel Outlets from LAX?
It's about 25 miles (38km) from Los Angeles International Airport (LAX) so depending on the time of day, takes under an hour by Uber and cost about $60 for a large Uber XL car or around $40 for a smaller car.
When you request your Uber you might have the option of selecting the pick up point. Choose Hoefner Ave as that is literally just opposite the information centre and is a little back road so the car can get there easily (rather than through the slow moving parking lot which would have been how you arrived).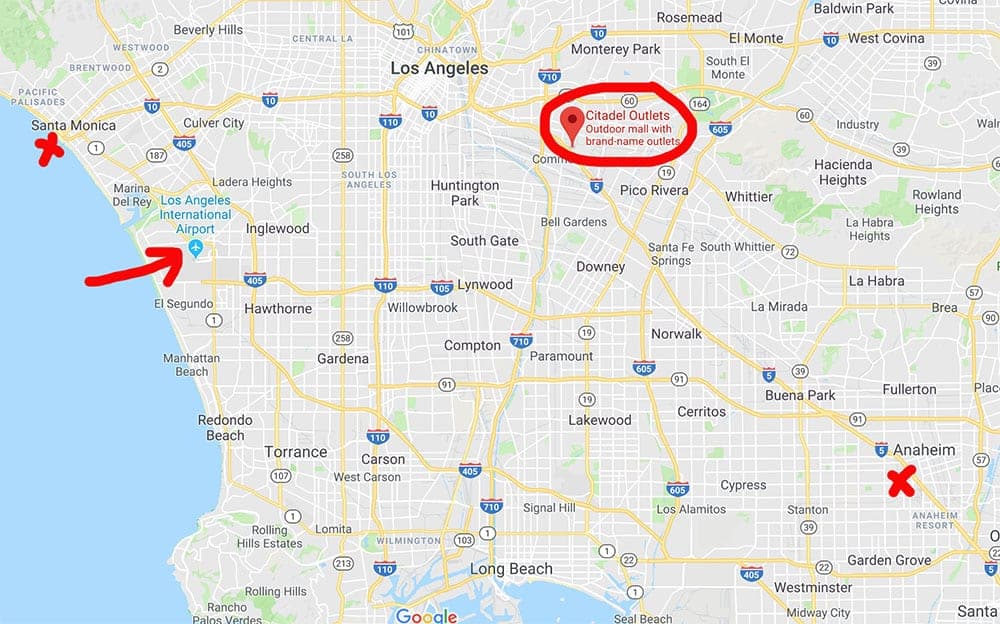 How much is the Citadel Outlets VIP pass?
There are two passes you can buy.
The first is the Citadel Outlets LA VIP Shopping Day pass for use of the lounge with the above benefits and is US$30 per person. (Children under 3 are free).
The second option is with Karmel Shuttle and it includes transfers so you will be picked up from your hotel at 11am in the Anaheim or Los Angeles area, taken to the outlets for a day of shopping plus the VIUP Lounge, then transferred to LAX at 6pm. Cost US$110 per person. (Check for savings though. At the time of writing, there is a $20 discount).
An Uber will cost about US$60 from Citadel Outlets to LAX, so you do the math.