Where is Grapevine Texas, I hear you ask? Great question!
I got Heather Egan on my podcast (episode #12), director for Leisure and International Sales at Grapevine Texas, to find out where Grapevine actually is, and more importantly, why we should visit.
We had actually just met in Auckland, over a media and travel agent lunch. Heather was on a whistle-stop tour down under because she knows all too well that hardly anyone outside of Texas knows anything about her small town!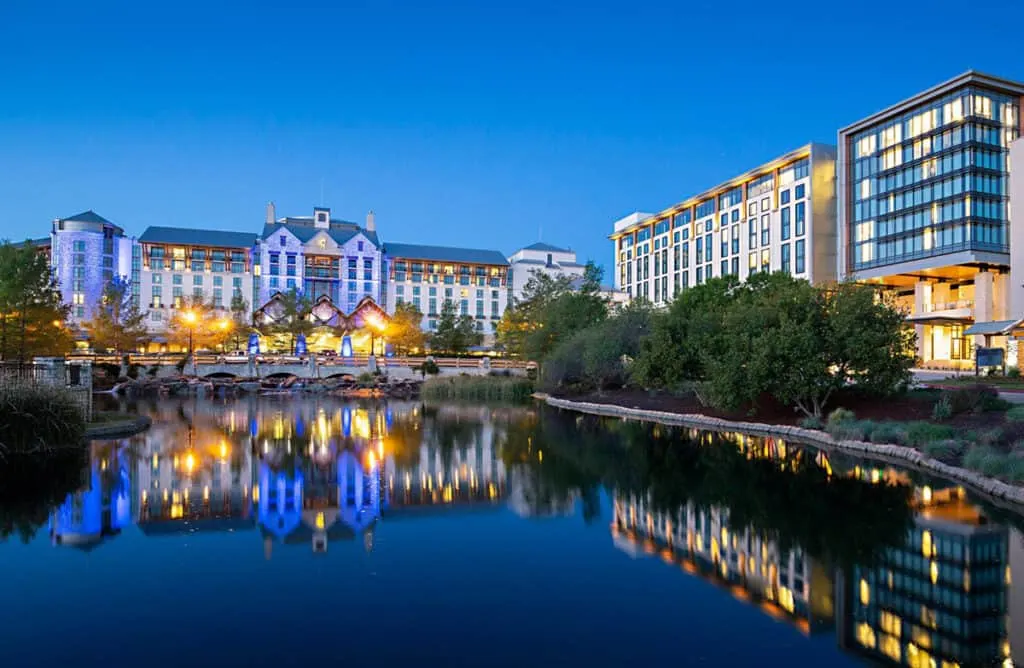 The city of Grapevine Texas is a little town that sits between its bigger siblings, Dallas and Fort Worth, but is actually the home of Dallas Fort Worth International Airport (DFW). So when you fly into the airport, you arrive in Grapevine!
This makes it a great little stopover city as they have 20 hotels all within 10 minutes of the airport.
*This post contains affiliate links. If you purchase I will make a small commission at no extra cost to you.
But what is there to do in Grapevine?
Charming, historic downtown Grapevine draws visitors and locals to its winery tasting rooms, boutiques, local shops, restaurants, art galleries and heritage attractions.
So a lot of things right here, but as it's smack in the middle of Dallas and Fort Worth, it is easy to get to those cities too.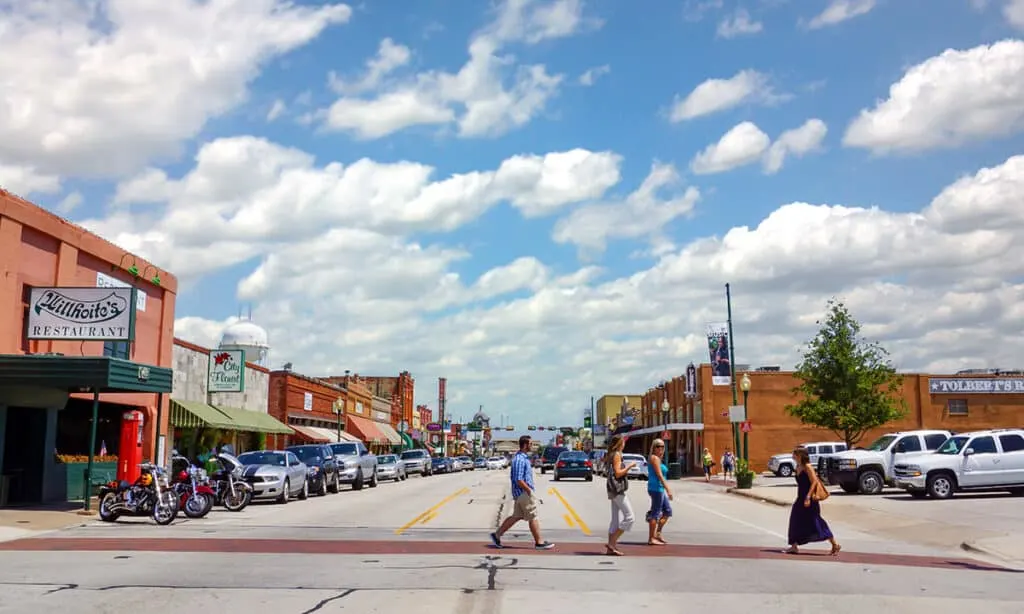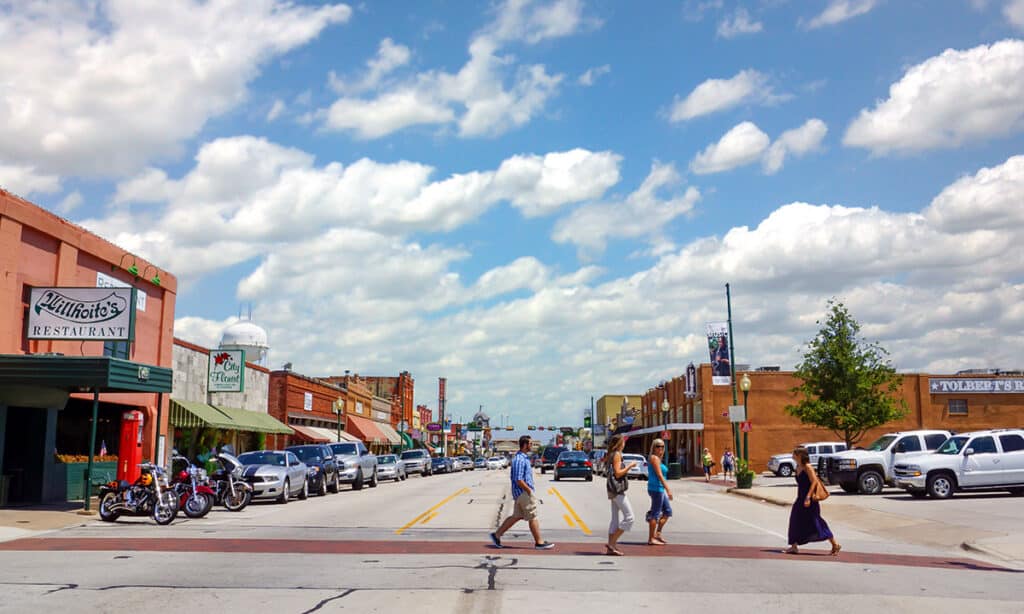 And for my New Zealand readers who love the US and my American readers who've got New Zealand on their bucket list, American Airlines are starting direct flights between Auckland and DFW so Grapevine now becomes a really cool stop over city.
What are things to do on a stop over in Grapevine?
Definitely spend some time in the historic main street district. You've got so many different boutiques to explore, the local shops and restaurants.
They have actual working artisans, so you can see glassblowing at Vetro Glassblowing Studio, bronze sculpting, blacksmithing, all sorts of different artisans at work that you can visit with.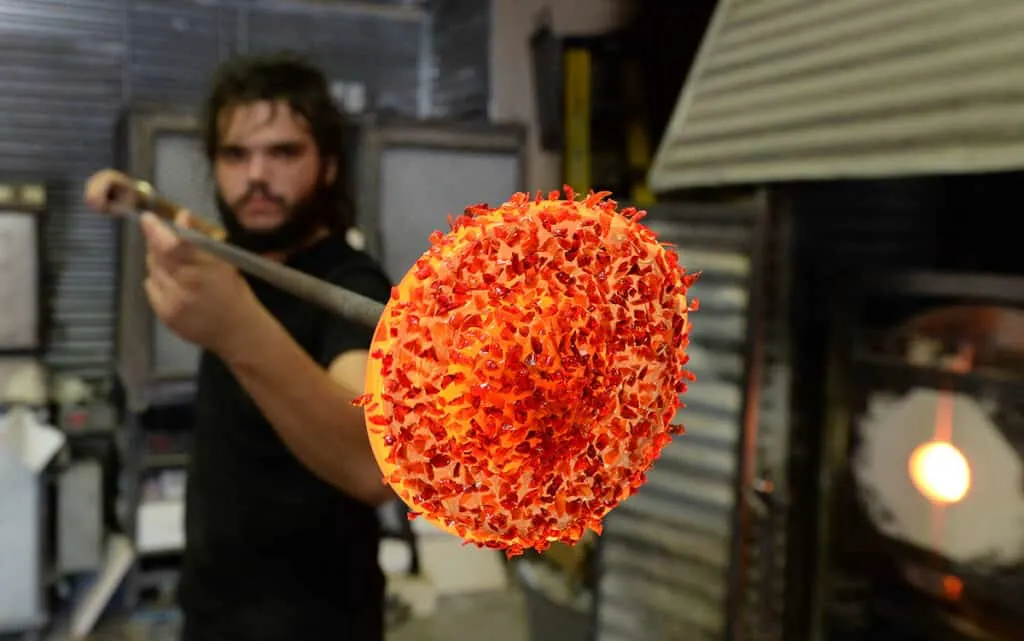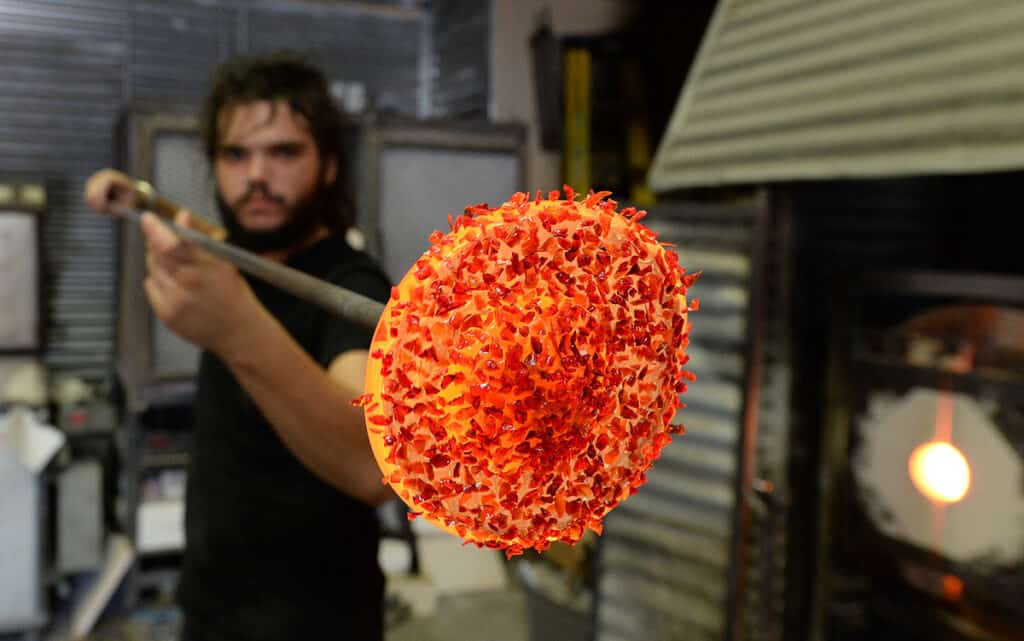 There are heritage museums to explore for that old Texas feeling. This is the oldest settlement in the Tarrant county area, so you'll get an idea of what it was like back in the early days of Texas when it was first settled.
Would we see Cowboys and horses and cattle?
Not in the main street area but if you are driving around, you probably will. We do have Nash Farm, an historic farmhouse and living museum where you can see what life was like on the farm.
But we also have a lot of artwork and sculptures that tell the history of Grapevine in our historic district.
We still have the cotton belt railroad which is a train that has been running for a little over 100 years now.
Actually you can hop on that go over to the Fort Worth Stockyards for an afternoon. And there you can see the cowboys on horseback and watch the longhorn cattle drive which happens twice a day.
I stayed in Fort Worth on one of my visits and stayed on a working ranch.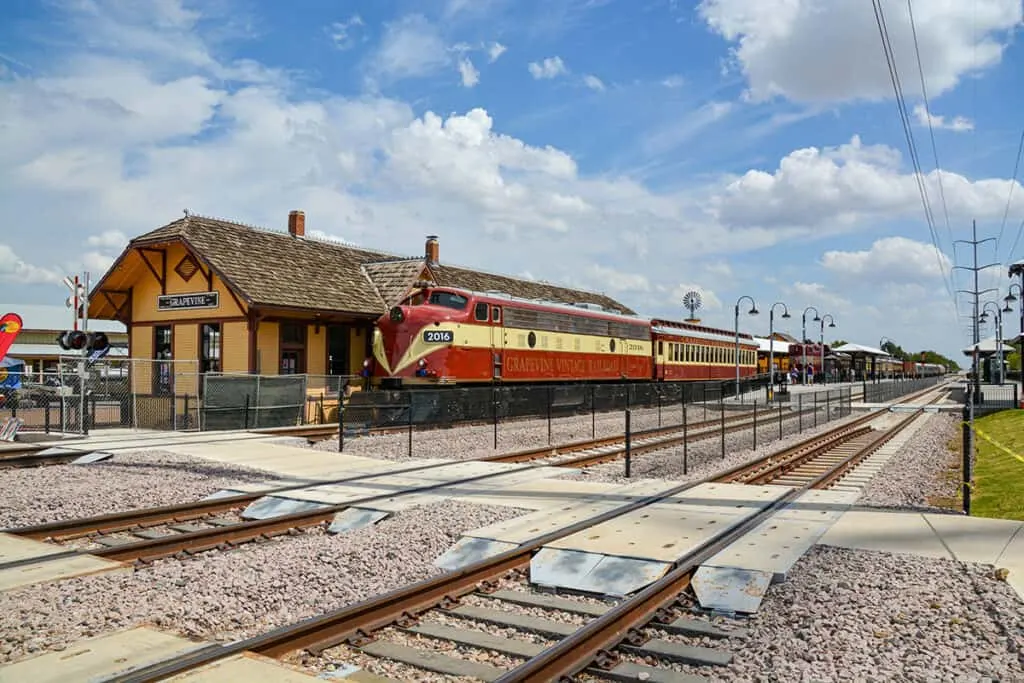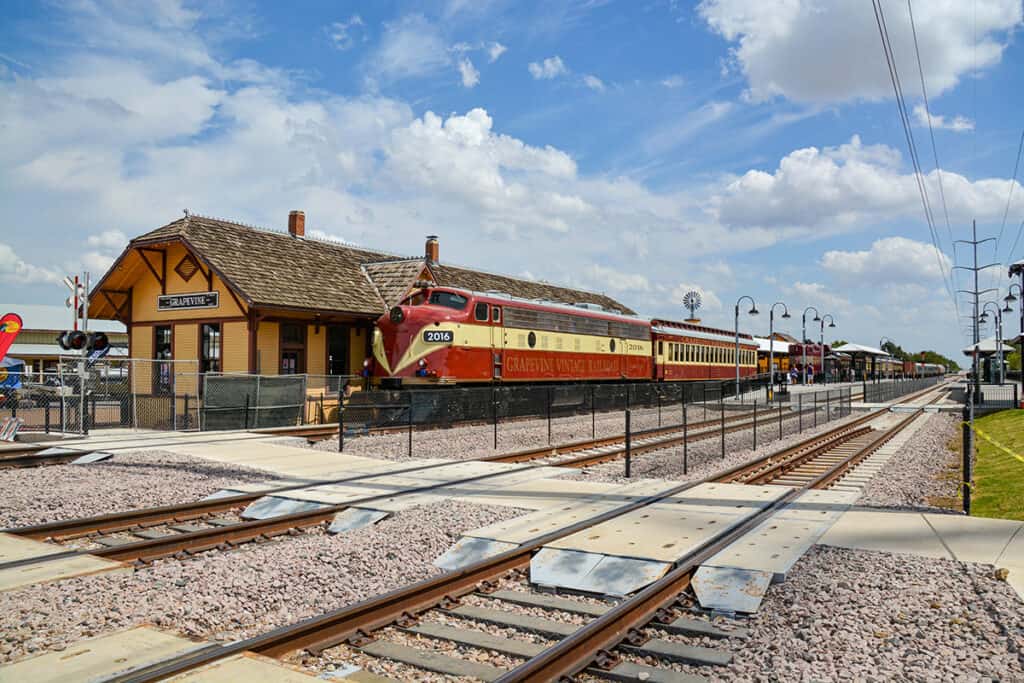 Downtown Grapevine is very walkable and it's only a 30-minute drive to Fort Worth or you can hop on the Grapevine Vintage Railroad on weekends, for the historic train excursion. The rail cars are from the 1920s.
It does run a little slower, taking about an hour and 15 minutes to an hour and a half. But you have food on board and it's just a great experience.
There is also a commuter train, TexRail, which is a light rail, so you can hop on that in Grapevine and you can be in the Stockyards within 40 minutes.
How to do you get to Dallas?
There is no direct rail at this stage, so one way to do it would be to take the train back to DFW Airport (Grapevine is the first stop from the airport), then you could take the terminal link to a different terminal where you hop on the Dart that will take you into Dallas. So it is doable. It just might take you a little bit longer.
If you do go to Dallas, have a read of my post on JFK's last day. It's about our visit to the Book Depository and reading all about the president's assassination in 1963.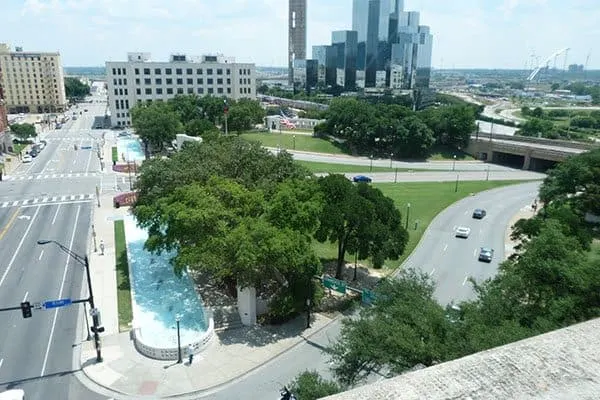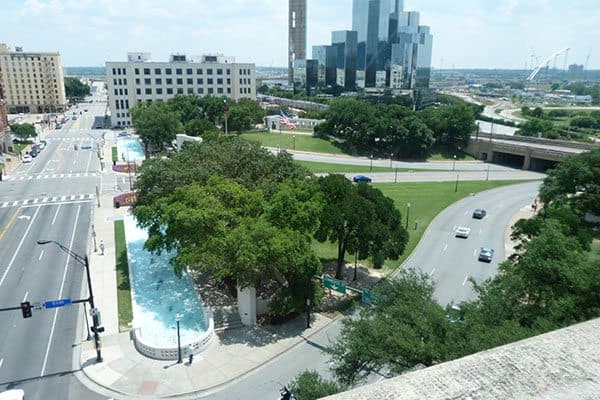 The Grapevine Urban Wine Trail
I mean with the name Grapevine, you have to have winery and tasting rooms here, right?
Joyously there are several tasting rooms that you can just walk to in the heart of Grapevine for a glass of wine, or you can enjoy a wine flight. Whites, sweet or reds, you can try whatever you like. You could do pairings like a wine and cheese or wine and chocolate pairing. You can also do your own blending class.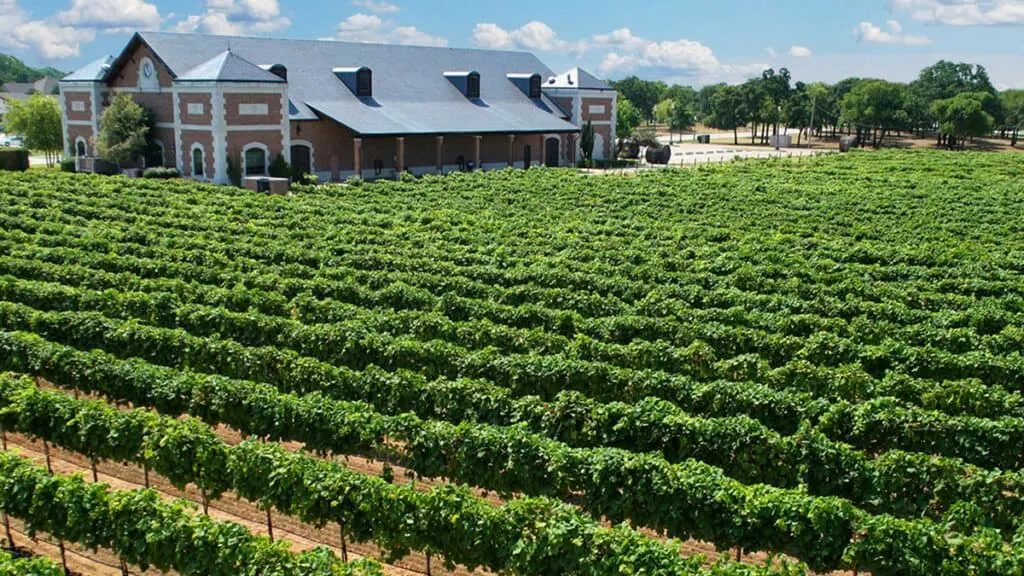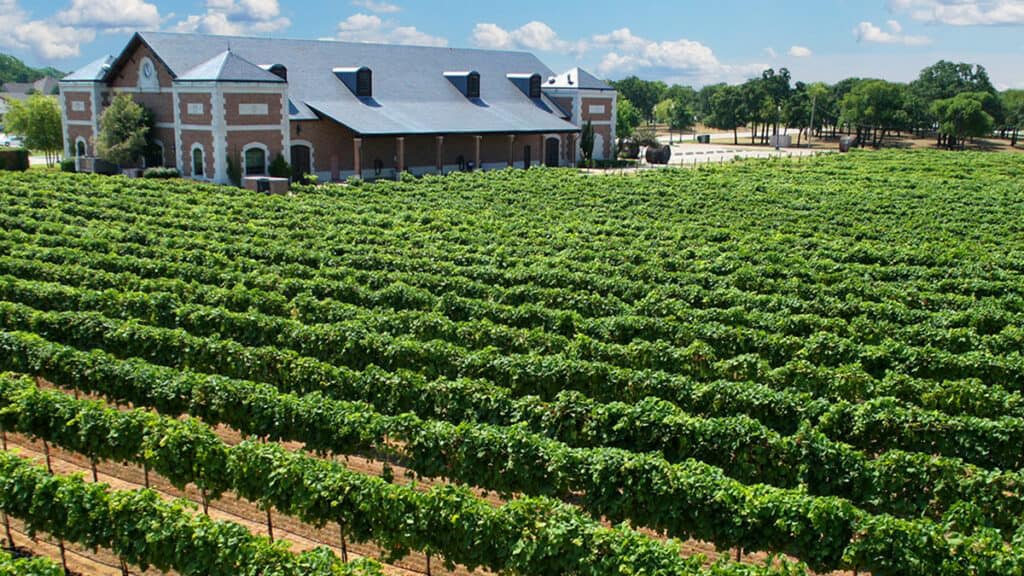 Or join Grapevine Wine Tours and they will provide a guide and transportation. They'll take you to three wineries and include either lunch or dinner depending on what time of day.
Or try the Grapevine Food Tour who combine the unique foods of grapevine and the winery tasting rooms as well.
See Grapevine Wine Tours for more info.
What food do I need to eat?
When you come to Texas people want three kinds of food: barbecue, TexMex or steaks.
But in Grapevine, there are over 200 restaurants, and there are a few things that are really unique that you should check out.
Esparzes Restaurante is a very popular TexMex restaurant, set in a 19th century home in downtown Grapevine. They boast being the Margarita capital of Texas. The dish you musty try is the fried avocado, which is so good! It's got chicken and then the avocado around it and it's fried. It's wonderful. Great with a margarita.
Farina's Winery and Cafe do a spaghetti pizza. So something that's also unique. If you can't decide between spaghetti and pizza, just put them together!
Tolbert's Restaurant is known for their chili – another big Texas staple. So you can go in and get a big bowl of chili, especially on a cold day. It's a nice way to warm yourself up.
Where to stay in Grapevine?
You'll find small, boutique hotels up to your big resort properties. All of the major brands are here like Hyatt, Hilton, Marriott.
In historical downtown Grapevine, which is where the shops and the wineries are and where everything's walkable, right next to the train station, you'll find the beautiful Hotel VIN. This is a Marriott Autograph boutique property. It's all about wine here which is very Grapevine. It has a great atmosphere.
The Gaylord Texan Resort is a huge sprawling property with over 1,800 rooms and a 10-acre water park, a lazy river and a 6,000 square foot lagoon. They host fun events throughout the year for families like Junior Chef Camp, escape rooms for older kids.
Over summer they did a princesses and pirates theme. Throughout the hotel there were different activities that the kids or families could participate in that were either princess or pirate related. A lot of picture opportunities.
Christmas is a huge deal there. They call it the Lone Star Christmas and they will have lots and lots of Christmas activities going on. You'll also find a replica of the Alamo and other Texas icons here.
Sports fans love it too. The Texan Station is a sports bar/restaurant with a 52-foot (not inch!) TV screen.
Most Grapevine hotels also have complimentary airport transportation too, and the Grapevine visitors shuttle is complimentary and makes it easy for visitors to get around as well.
When and what is Grape Fest?
It's the big annual four-day wine festival, and every year they feature an international destination. The Barossa in Australia has been featured twice, most recently 2021 and will be hosted again in 2023.
Grape Fest is held every September and it closes down the historic main street district for the 265,000 visitors who descend upon Grapevine to taste the wine and join in all the activities.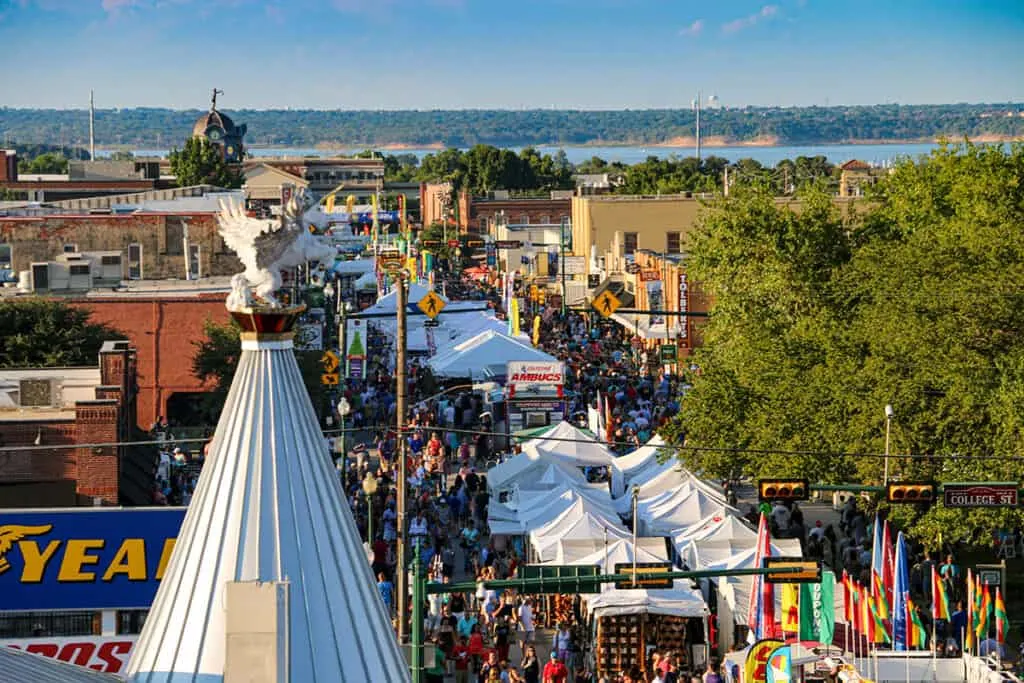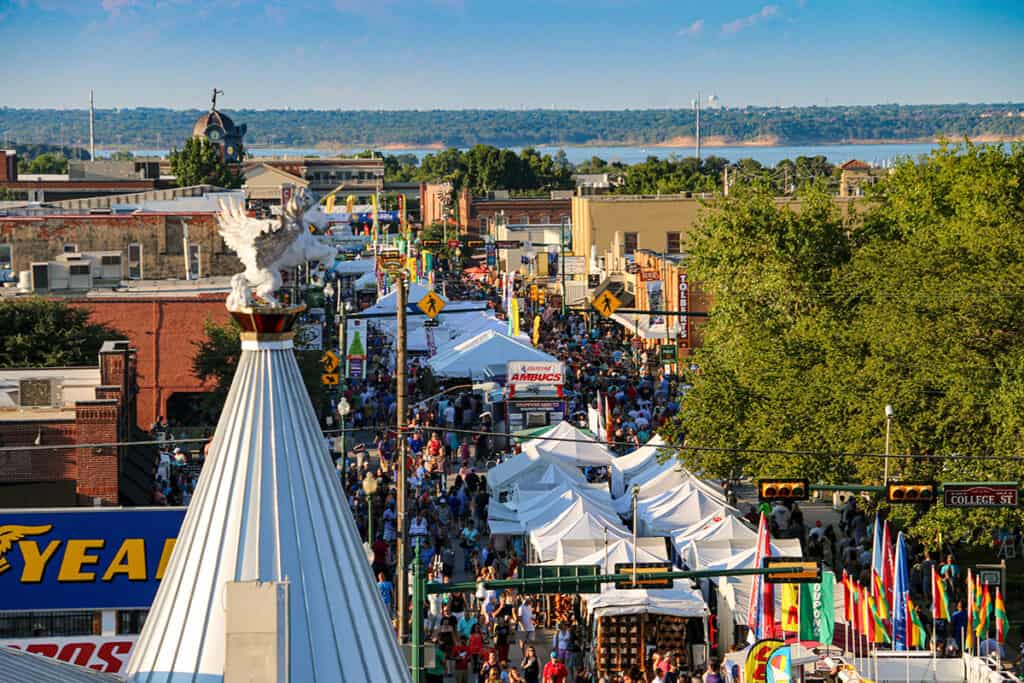 There are wine pavilions to enjoy Texas wines and Grapevine wines. There is a People's Choice wine tasting where you can vote on your favorite Texas wines.
There is an international wine pavilion, a champagne terrace, and four stages of live entertainment. You'll see a grape stomp, a champagne cork shoot off, and all sorts of arts and crafts vendors.
Golf in Grapevine
There three golf courses in Grapevine and a total of 81 holes of golf!
The Cowboys Golf Club is the only NFL themed golf course in the world. It's themed for the Dallas Cowboys (obviously!) One of the holes has the Dallas star. There are replicas of the Super Bowl trophies and some other historic memorabilia from the Cowboys.
The Grapevine Golf Course is one of the top municipal or city golf courses in the United States, and Bear Creek is another course, which is near the airport.
Here's a great idea for a 3-day grapes and golf itinerary.
Visit Nash Farm
Historic Nash farm has been around since the 1860s and is a farmstead that had both animals and crops. They grew wheat, cotton and other vegetables or produce. It is the oldest continuously operating farmstead.
It's now a living museum and is operated like a 19th century farm. Everybody who works there wears period clothing. They still use a horse and till to work in the gardens. There are goats and sheep, turkeys and chickens, and other animals on site as well.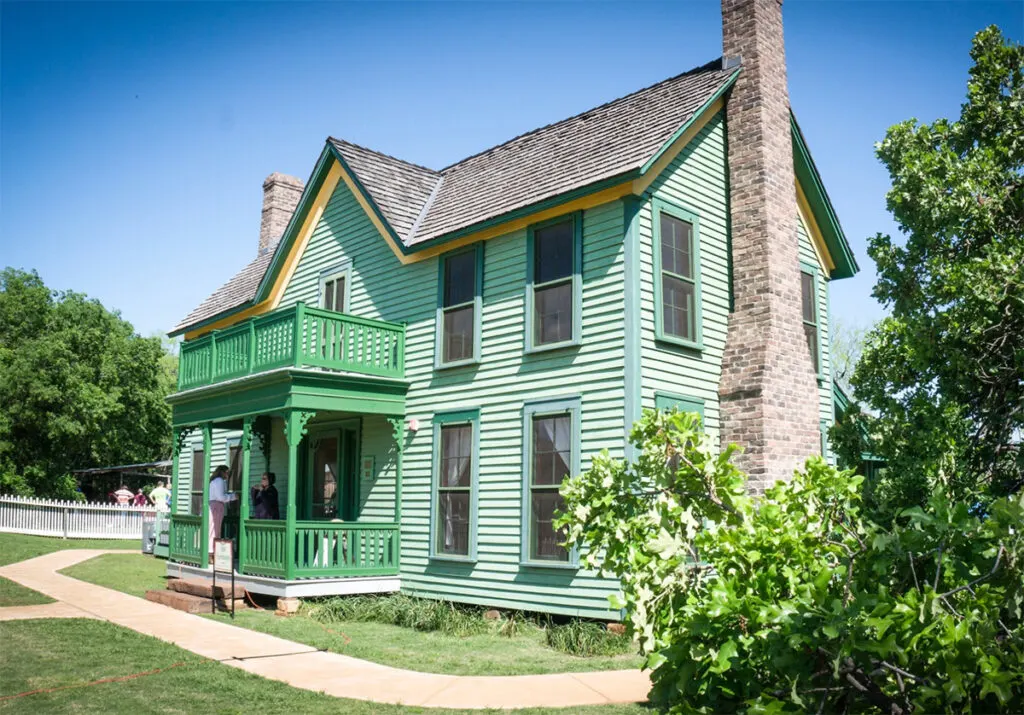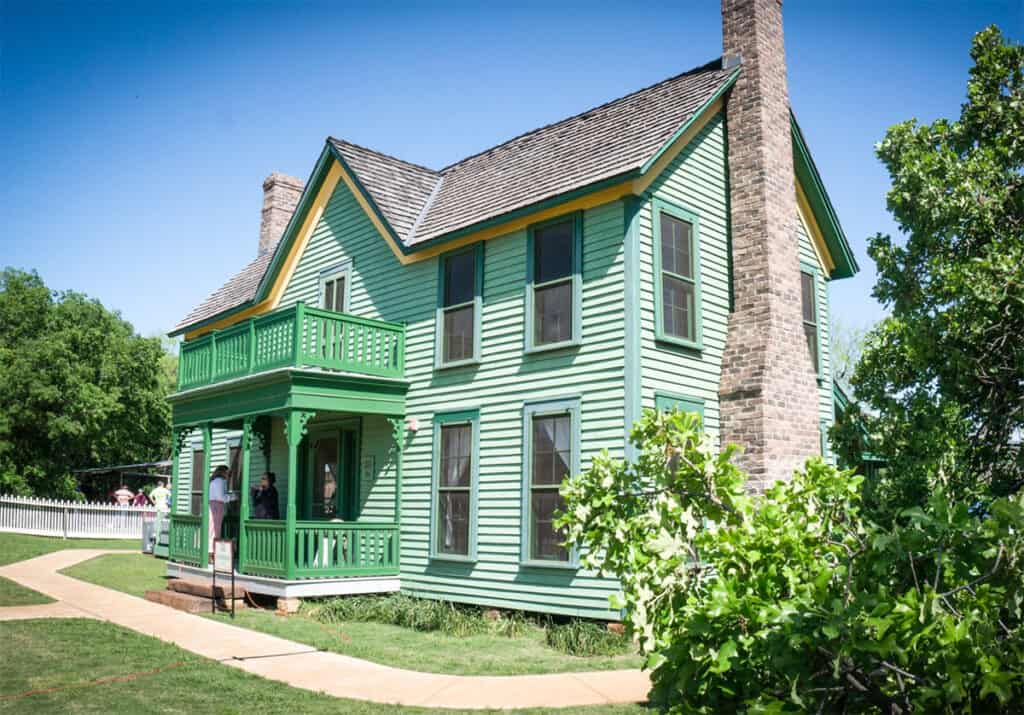 You can explore the farmhouse too, not stand behind a velvet rope! You can actually go in the kitchen where they might be cooking on the wood-burning stove, and you might be able to have some cookies or whatever they've been cooking that day. You can play games in the parlor. So it's really interactive and immersive.
There is a shop on site and they host events and fun activities throughout the year. It is also only a half mile from historic main street.
Things for families at Grapevine Mills
Grapevine Mills Mall is the largest outlet mall in north Texas, and has all sorts of family attractions there, so as well as shopping, the kids can have a great time doing some fun things.
Peppa Pig World of Play
It's basically like stepping inside the TV show of Peppa's world. As you go through you can jump in the puddles and it makes the splashing noises, and you can play in Peppa's house, you can go to the grocery store and be on the bus. Your little ones will love it.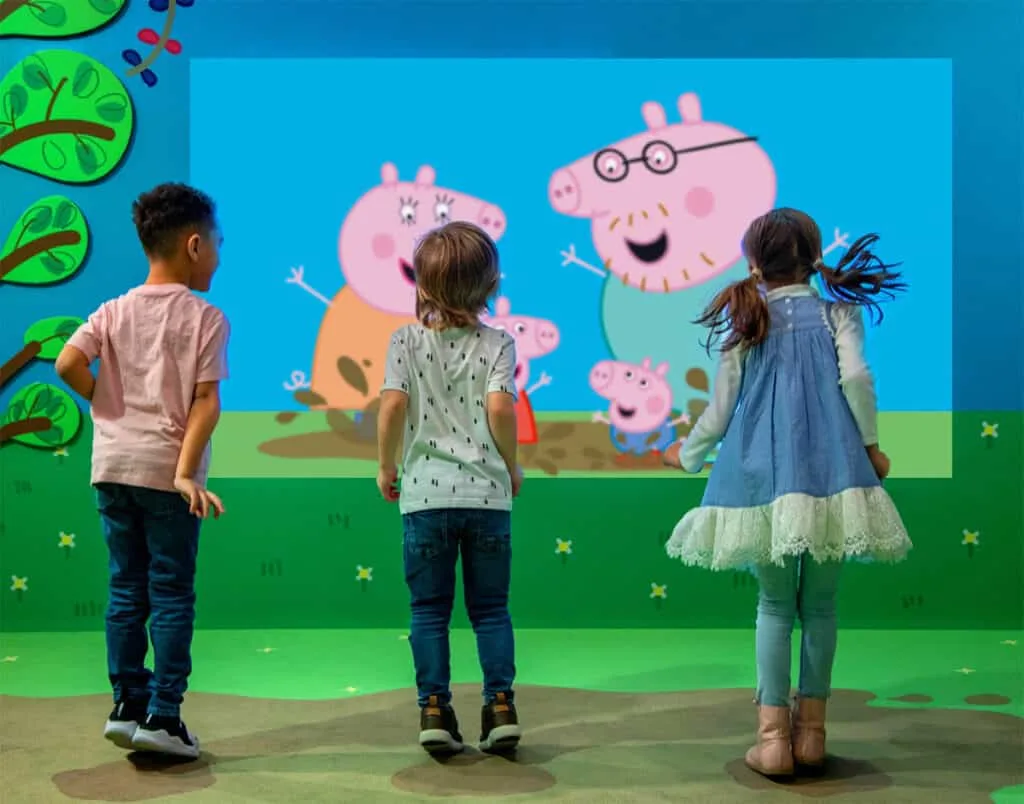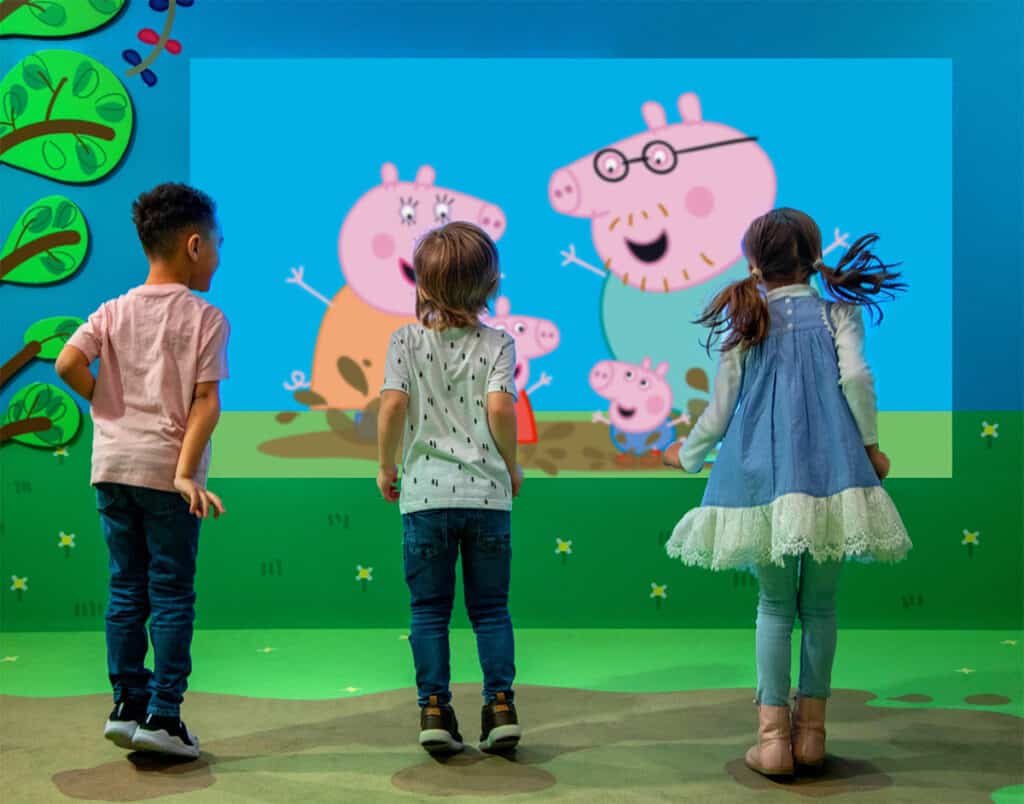 Legoland Discovery Center
Legoland Discovery Center is a must-do family activity. Also located at Grapevine Mills, it is a 35,000 square-foot space filled with two million LEGO bricks for the little builders in your life (no matter what their age!)
Build a race car or walk through Miniland where you'll see lots of Dallas/Fort Worth's iconic landmarks. In summer the kids will love getting wet outside at Pirate Beach.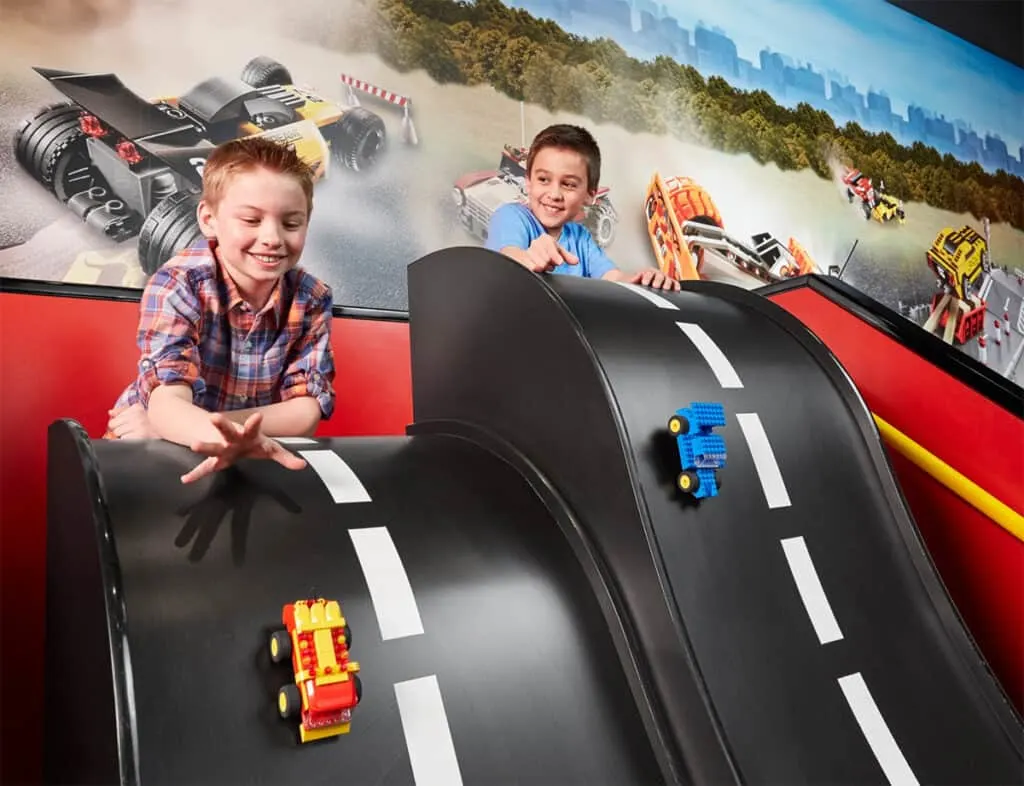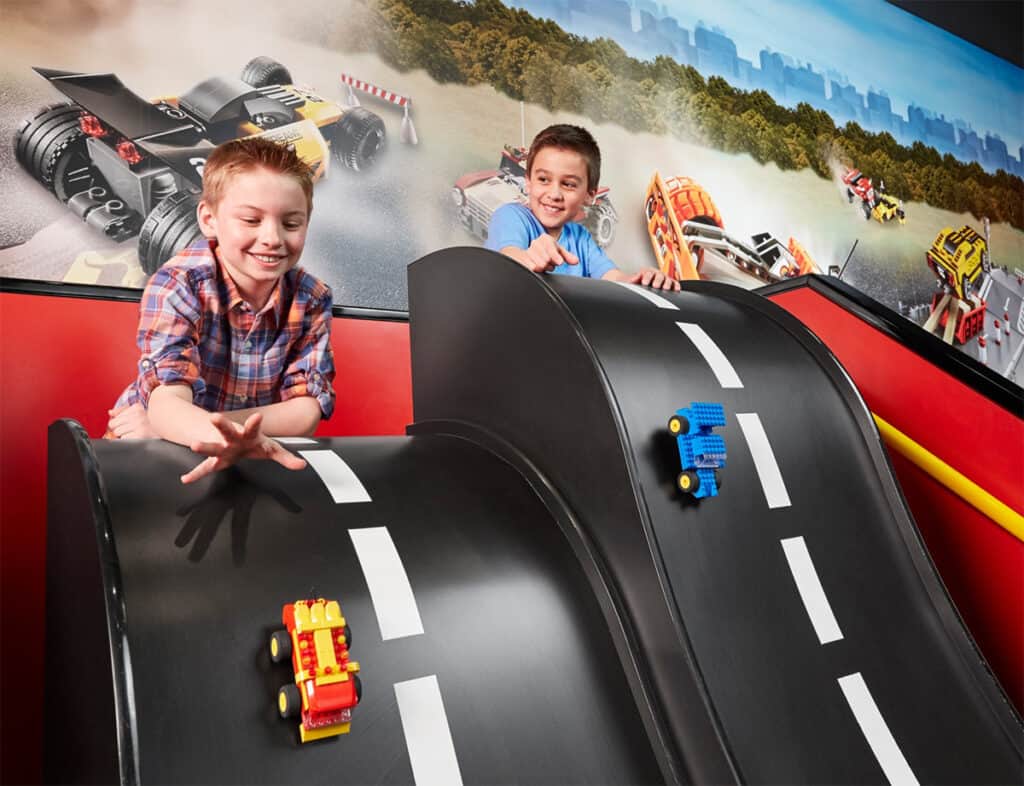 Sea Life Grapevine Aquarium
When it's hot outside, head indoors and under the sea. Sea Life Aquarium is also located at Grapevine Mills and has a cool 360-degree clear tunnel so you really do feel like you're a mermaid. There are touch pools and thousands of sea creatures to see. Located at Entrance 5 (a tip if you're looking for a parking space).
You can book a combo ticket for three of these attractions if you life.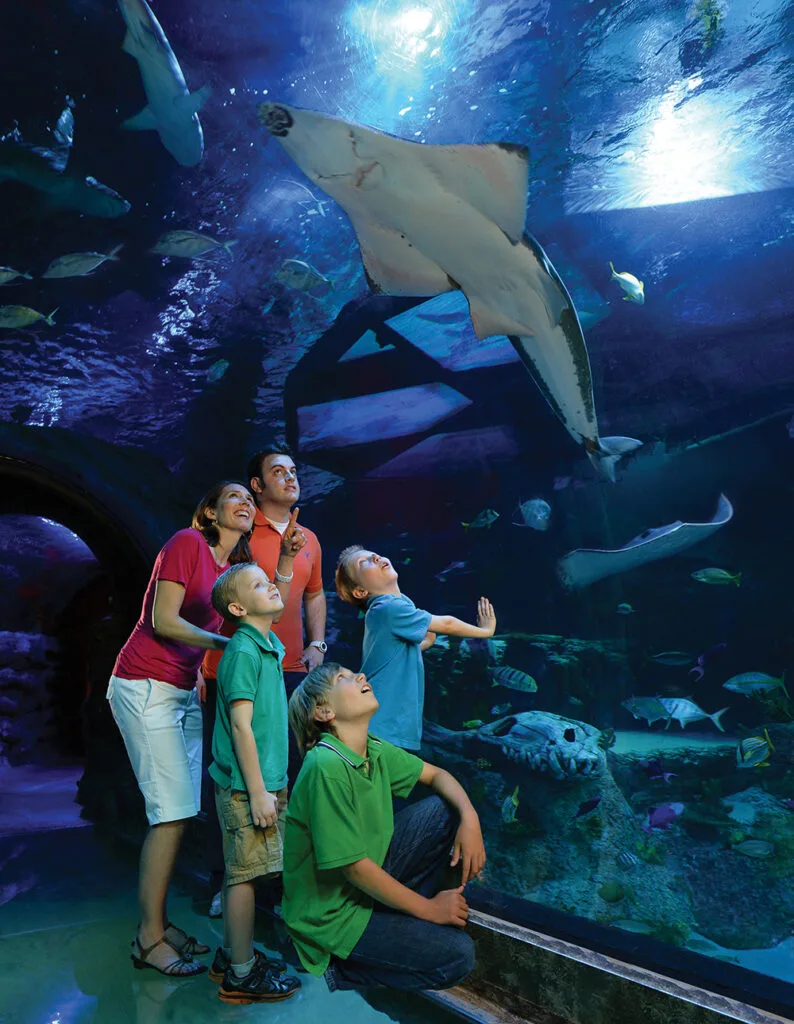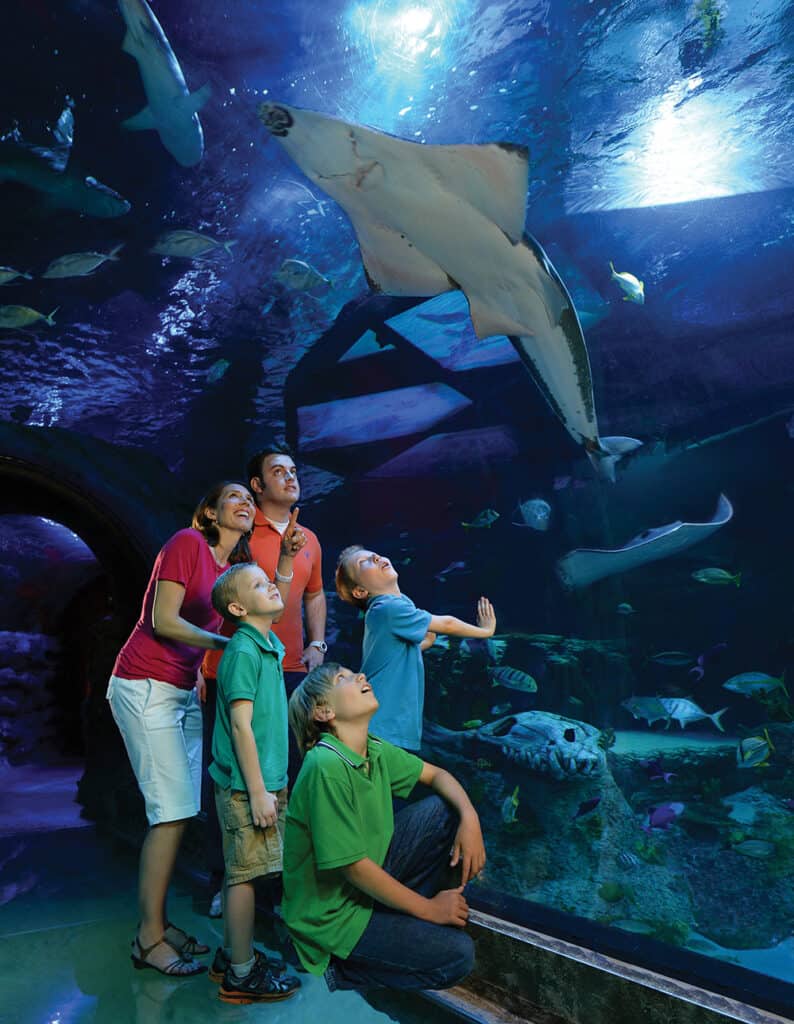 Lake Grapevine
Lake Grapevine borders DFW Airport. The 8000-acre lake was created in 1952 as a reservoir to act as flood control, but it has the added bonus of being a great space for recreation with plenty of fishing and water sports.
It's surrounded by parks and camp sites and there are three marinas for boaties, as well as hunting. Permits required for hunting and limits on fishing apply.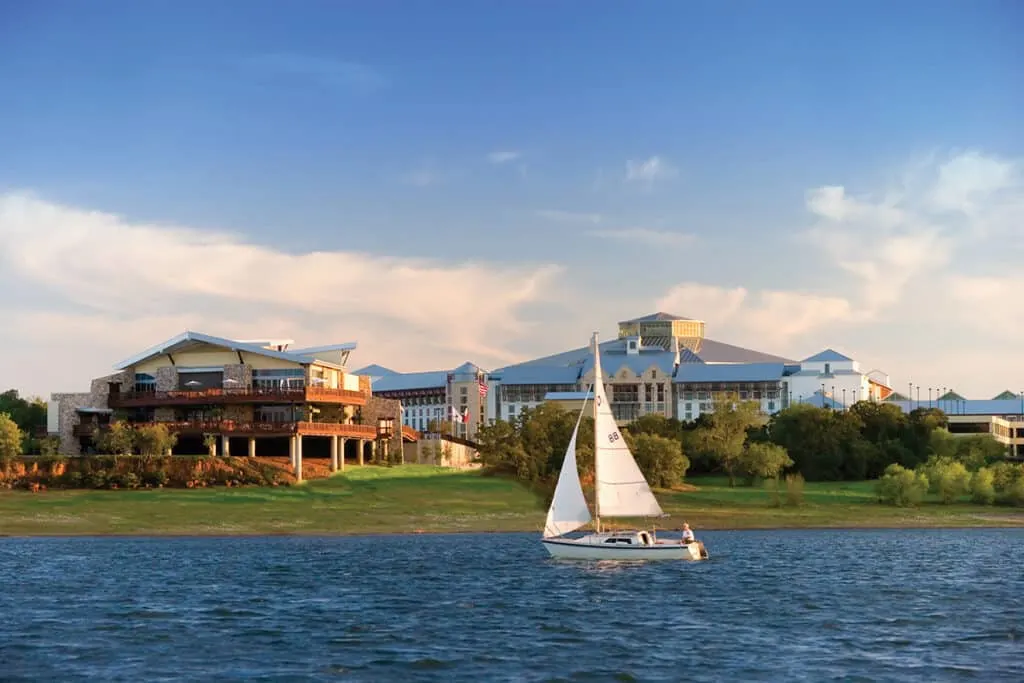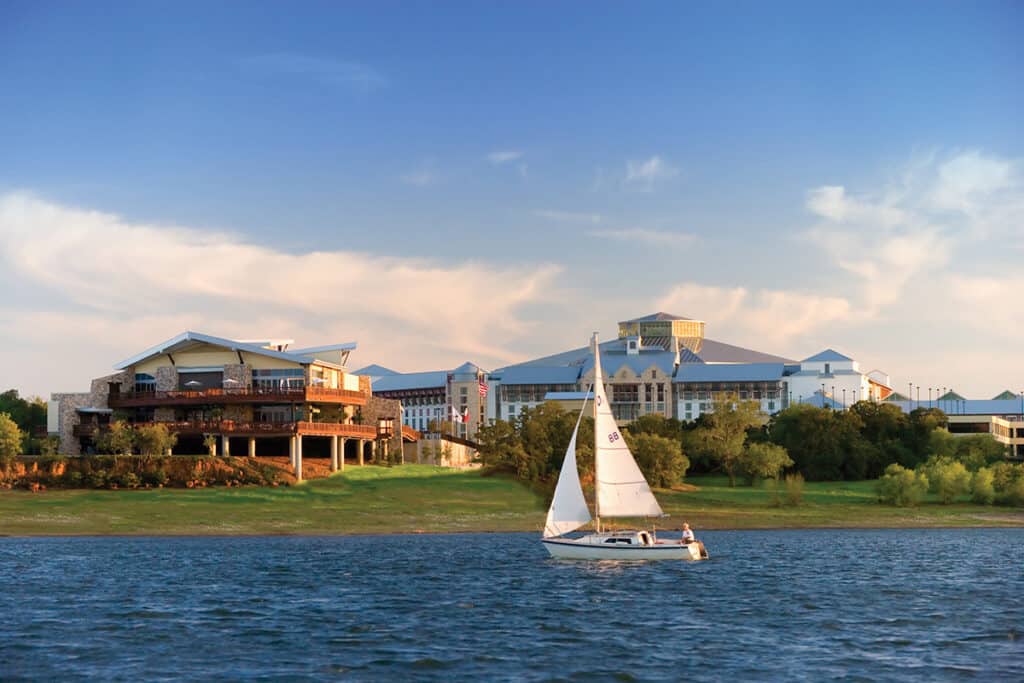 Tax free shopping for international visitors in Texas
You pay the tax when you're shopping, but keep your receipts and when you're departing at DFW Airport in the international terminal, there is a tax free kiosk.
You may also need to show them your merchandise, then do the paperwork and they will mail you a check (note: cheques are no longer legal tender in New Zealand). Or you can get the cash back right then. The latter is a smaller percentage, but you do get some of that money back.
Annual events in Grapevine
There are some fun events to plan your visit around.
Grape Fest, as discussed above, in September.
Grapevine is the Christmas capital of Texas. The Christmas season starts about mid-November and runs through the first weekend of January. All the storefronts are decorated and you'll see millions of Christmas lights and holiday decorations everywhere.
It's kind of a cross between a Norman Rockwell painting and a Hallmark movie. It's a beautiful time to visit. The Vintage Railway becomes the North Pole Express and people come from all over to get amongst the festivities.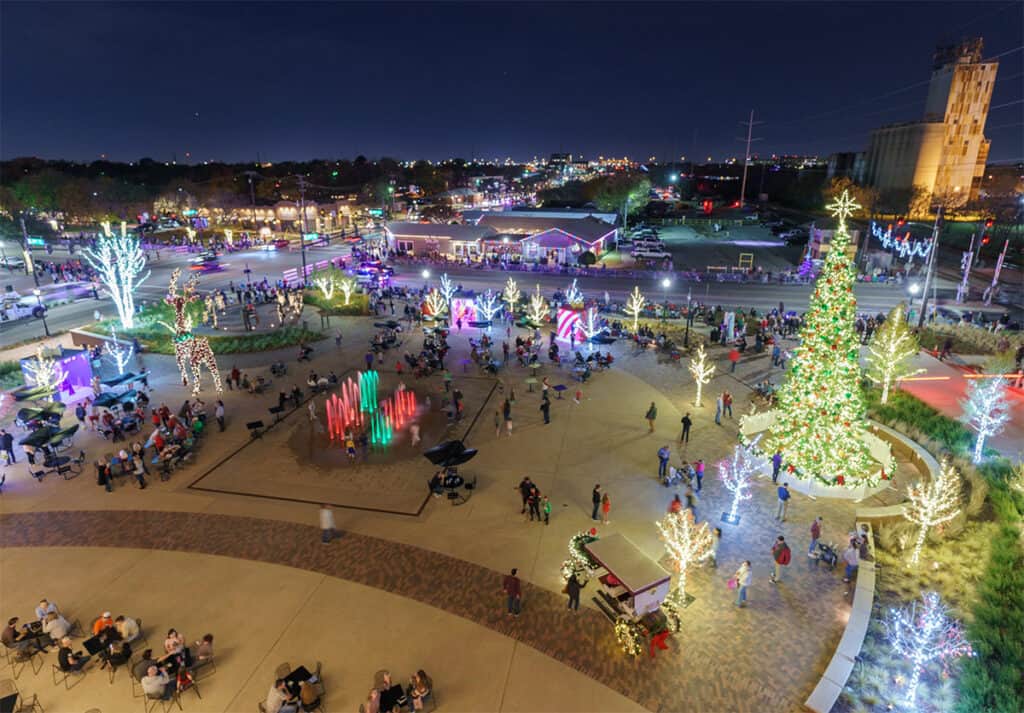 There is a huge ice exhibit at the Gaylord Texan Hotel where they carved tons of ice into the North Pole Express which you can walk through and they even have slides. There are outdoor ice skating rinks and Christmas entertainment every day. Just so much Christmas to take in. All the storefronts.
Events on the train
Throughout the year, about once every month, you'll find special events on the Grapevine Vintage Railroad train. Things like craft brew trains and wine trains. Maybe the sweetheart wine train or for St. Patrick's Day: over here we do a kiss me I'm Irish train. There's the popular Jazz Wine Train event.
They will include dinner as well as the wine or the beer depending on which kind of train you're doing.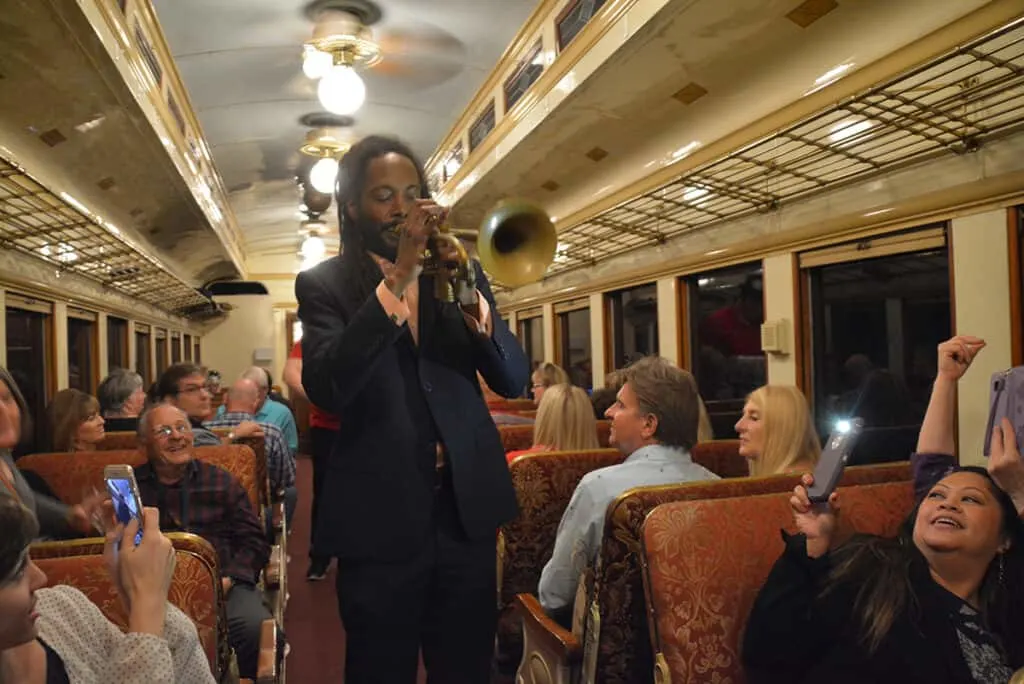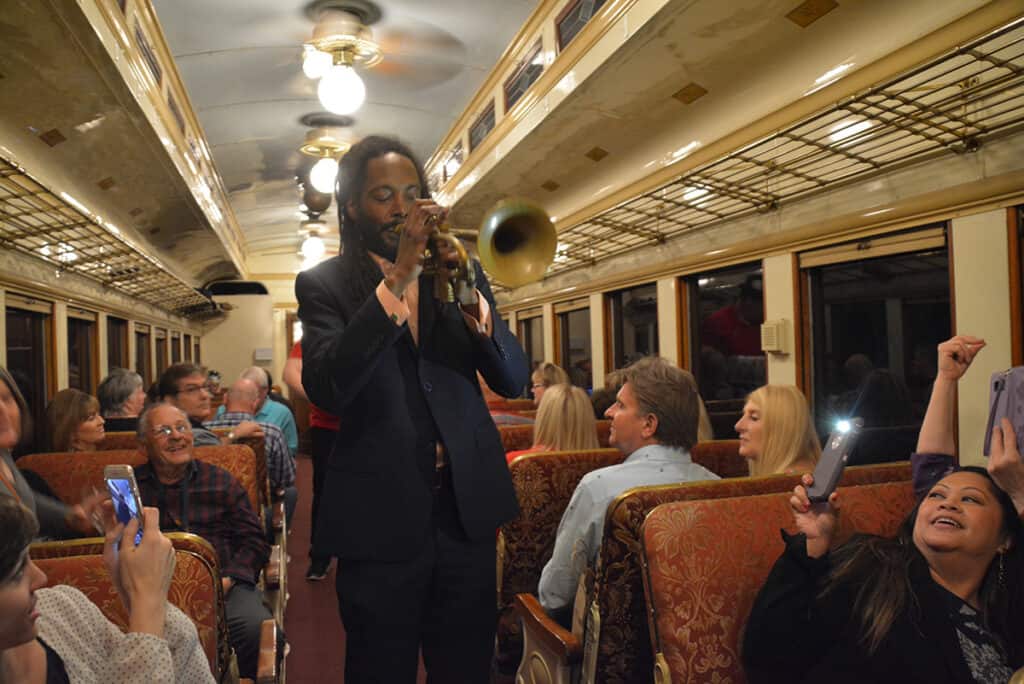 Grapevine's beer brewing scene
Grapevine has the number one brewery in the DFW area. Hop and Sting Brewing Company is located in Grapevine, and they do a huge assortment of different brews. They also have live music and usually have food trucks – including a barbecue one that comes quite often.
They give back a lot to the community too, and every one of their beers is affiliated with a different local charity. So whenever you purchase you know, whichever beer you choose, a percentage of that goes into that charity, so you can drink for a cause!
See the Grapevine glockenspiel
For something quirky, in the center of town is the glockenspiel clock tower, across from the cotton belt train in the historic district. Every two hours, between 10am and 8pm, two animatronic would be train robbers, Nat and Willie, come out and argue over who's going to rob the train and how they're going to divide the money.
It ends up in an old fashioned, Texas shootout. You can also read the backstory on why they're planning to rob the train.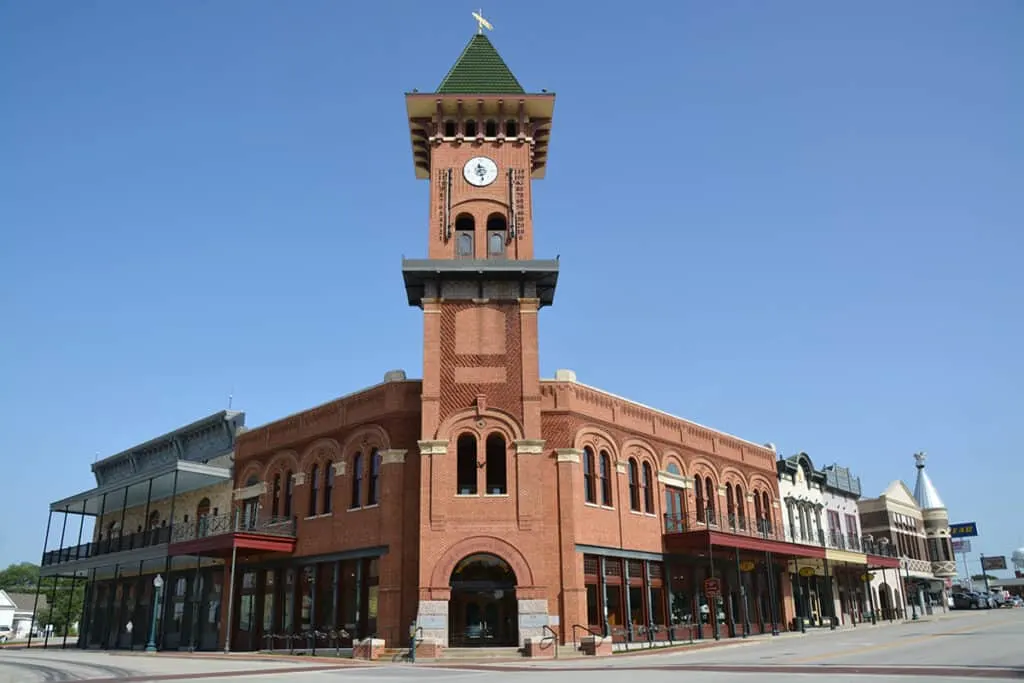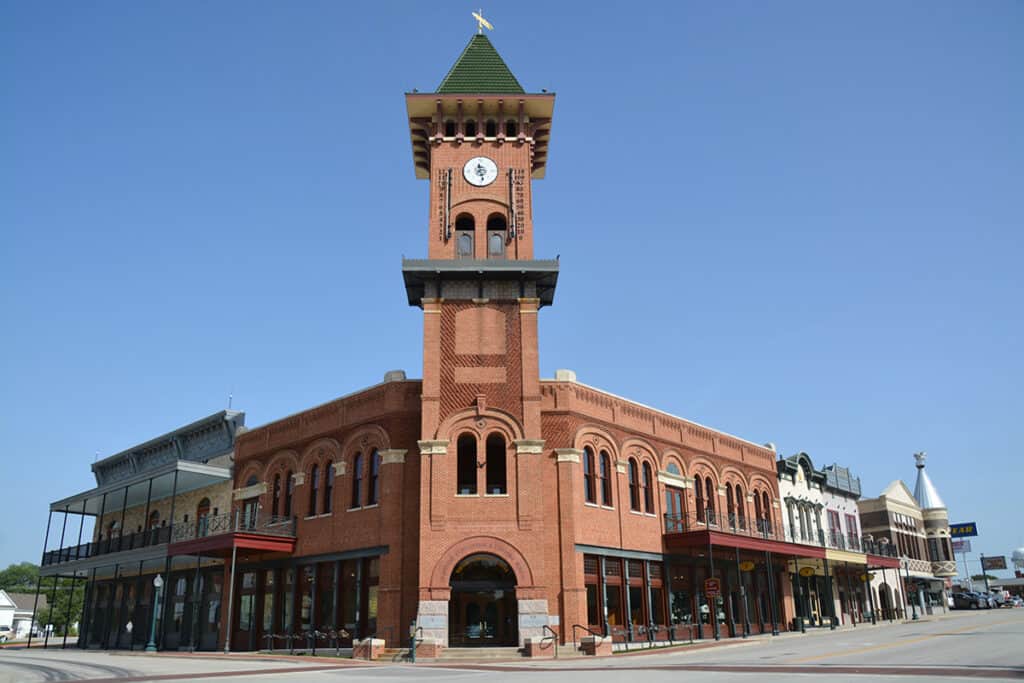 Hike the painted rock trail!
What started as an act of kindness in Parr Park during COVID, when some locals in Grapevine started painting rocks, has turned into the largest collection of rocks in the world. The idea is you paint rocks and hide them, and when you find a rock, you're supposed to re hide it.
So they started painting and adding rocks to one of the trails in Parr Park. Pretty soon others were painting rocks and sending them in to add to it. And the next thing you know, they have the largest painted rock trail in the world, and the Guinness Book of world records actually came out and counted all of the rocks, which number the thousands!
Now they are categorised in sections. You'll see a game section where rocks are themed for like Monopoly and different games. You'll see rocks from around the world with different countries that they're from. You've got Smurfs rocks and a whole lot more.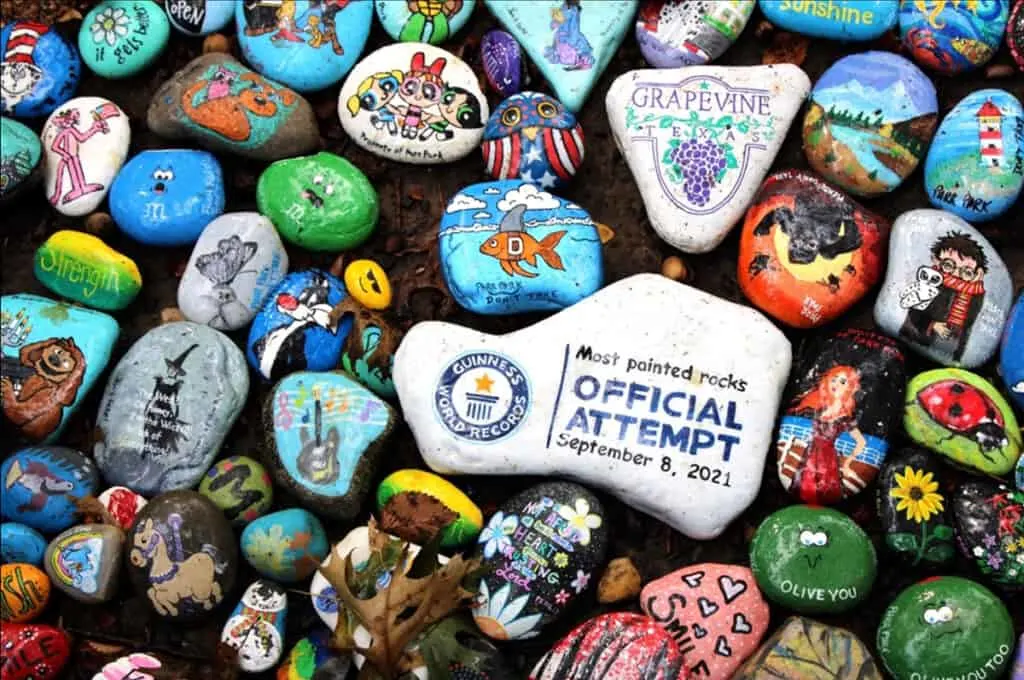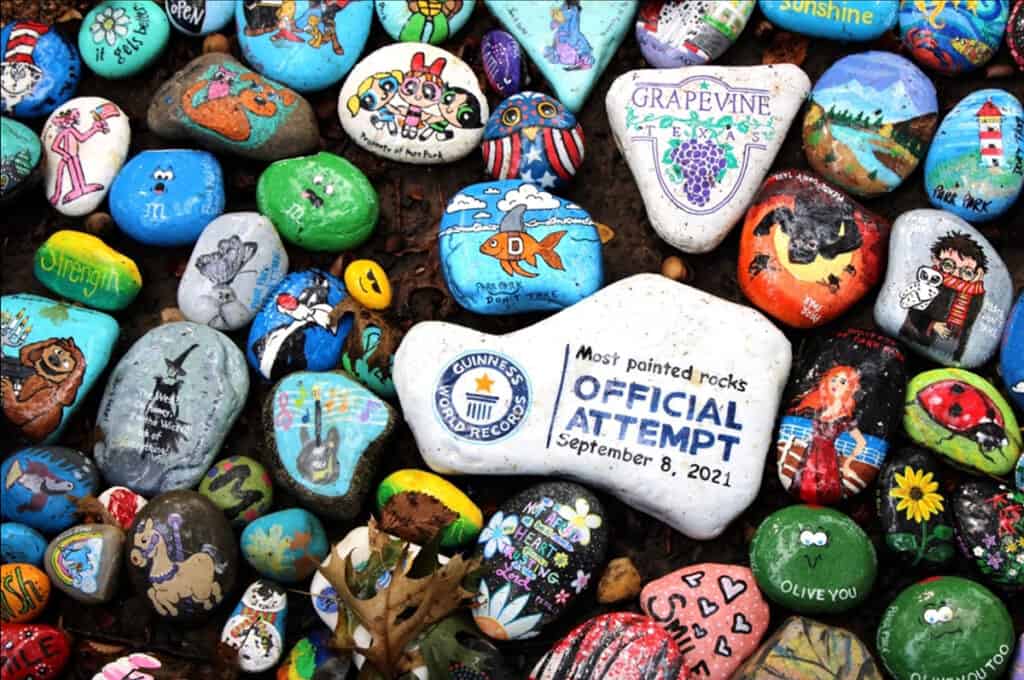 In conclusion
Grapevine TX opens up a whole new world for people heading into the United States, through Dallas Fort Worth (DFW) to stop over. Whether you've got kids or not, you can still go and do Legoland and Peppa Pig, or you can go wine tasting, play golf or you can walk the rock trail.
I think it all sounds amazing and I'd be heading straight for some craft brewery and a little bit of Tex Mex on my first night in town.
Visit GrapevineTexasusa.com for more info.