Hawkes Bay is my childhood stomping ground, and Havelock North is a little village that punches above its weight for eating, drinking and being generally merry.
Here's my ever changing list of places to eat in Havelock North (in no particular order) that I try and get to each time I visit, which is about 3 or 4 times a year, and all (except Craggy Range and St George's) are within walking distance.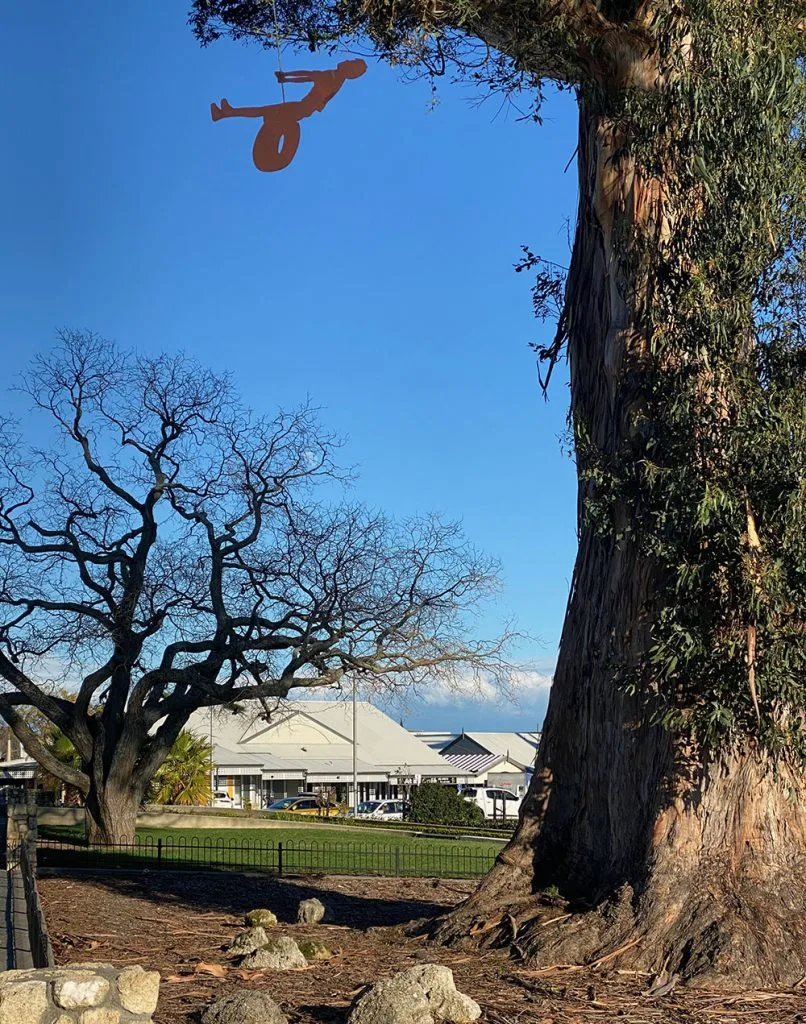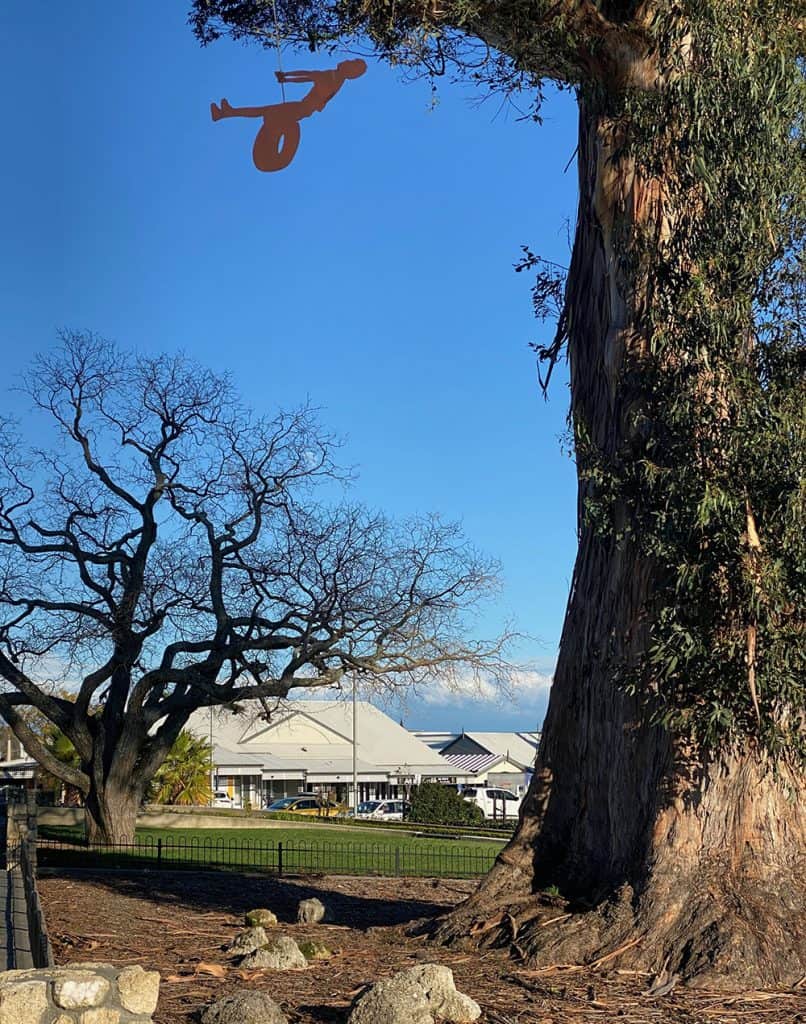 The newest entrant to the Havelock North food scene is Brother at Village Vineyards, a new wine garden in the old Piku premises, just outside of Havers. It is a fabulous spot for brunch/lunch or an afternoon tipple in the sun.
With a menu created from the produce of local suppliers, we popped in for lunch and a cheeky wine.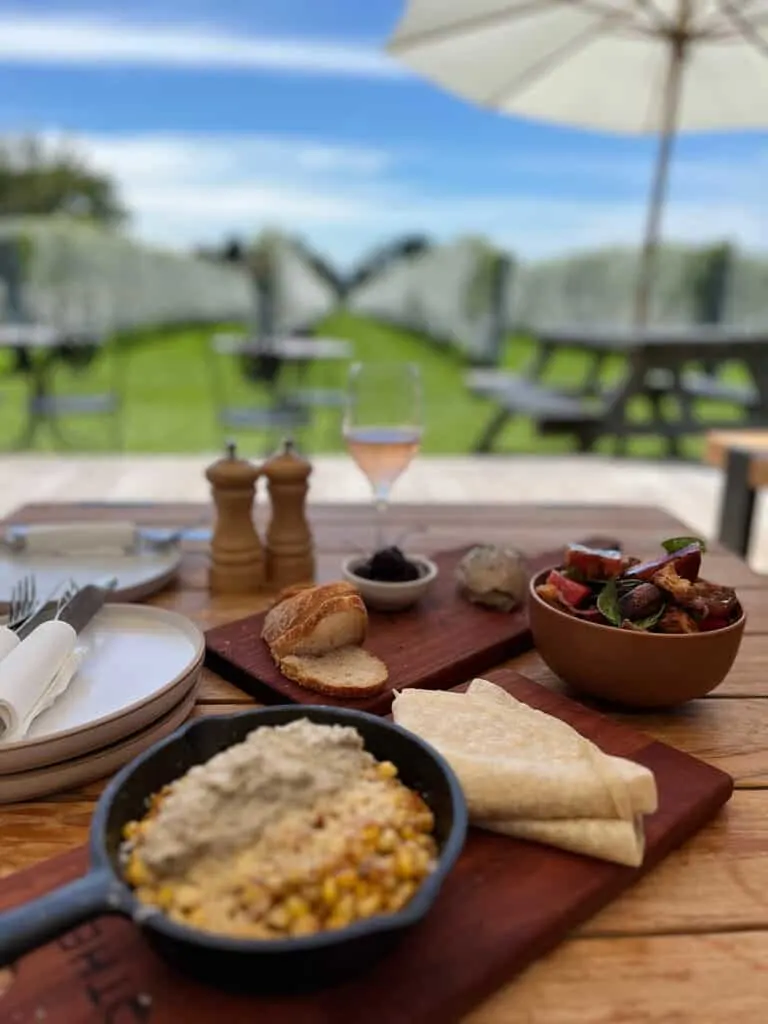 They serve small plates for sharing, so share we did. The duck liver parfait was creamy and moussy and we teased each other for overusing the word "obsessed" like an Insta star. Then we tried the smokey corn salsa with large fresh tortillas to fold into a wrap. And added a healthy mixed tomato salad. Delicious.
It's located almost opposite Black Barn and the fun thing is they also have chilled wine on tap sourced from the grapes you sit in front of, as well as other local wineries.
Open Wednesday to Sunday 8am – 3pm, and 8am – 7pm on Friday and Saturday. Closed Monday and Tuesday.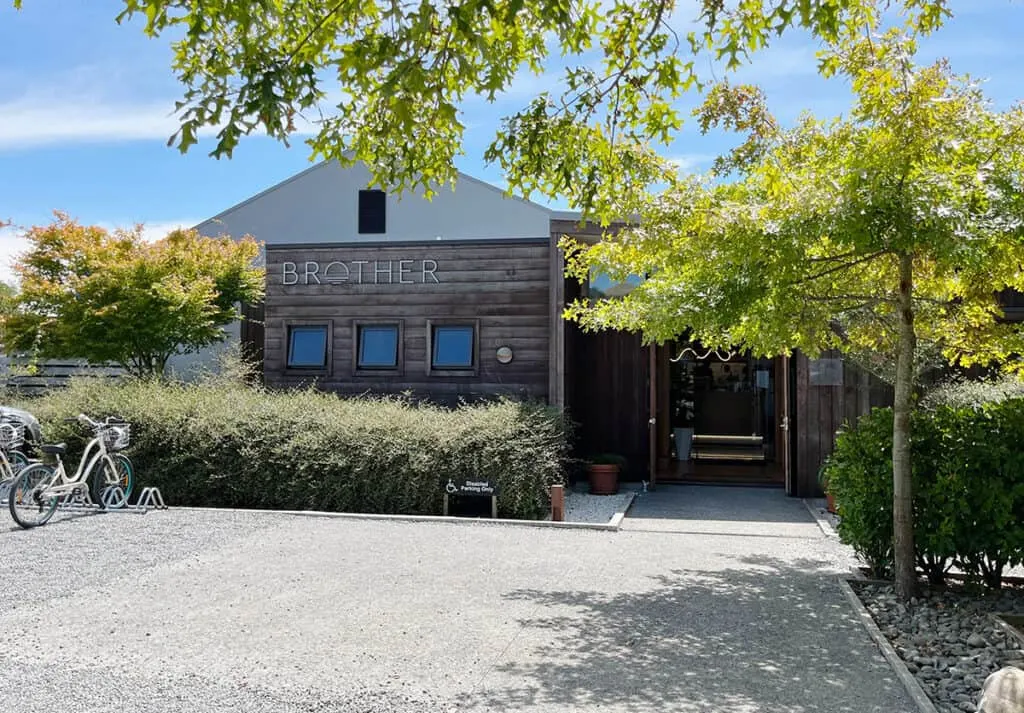 SAI Eatery
Located next door to Mary's and across the road from Pipi, this new Thai restaurant offers spicy food
Located about 3km from Havelock North, this is one of three Birdwoods Galleries around New Zealand (including Parnell and Arrowtown).
The Havelock North cafe is set in the original church hall of St Peter's in Waipawa, built in 1894, and has long been a favourite of my family for a few reasons. 1) They have excellent food and 2) they also have lots of room for four generations to sit or run about!
You enter through the gallery which has an eclectic mix of African and New Zealand art and gifts for sale. To your right is the cafe counter with some delicious cakes and slices in a cabinet, but they also have indoor and outdoor cafe seating.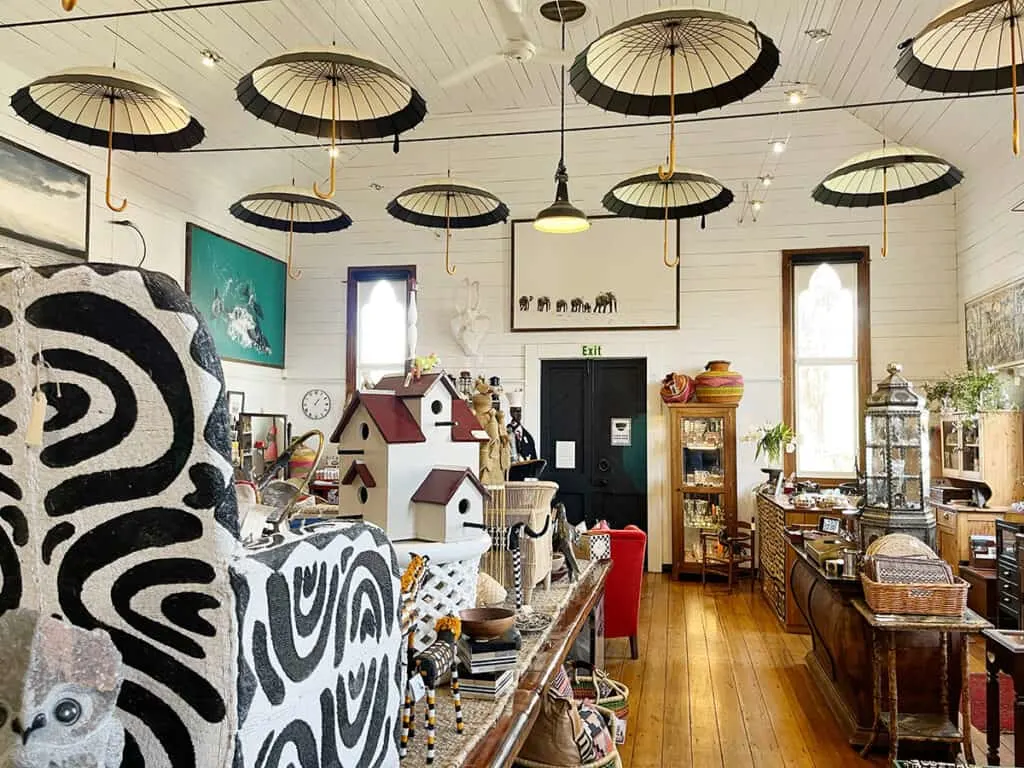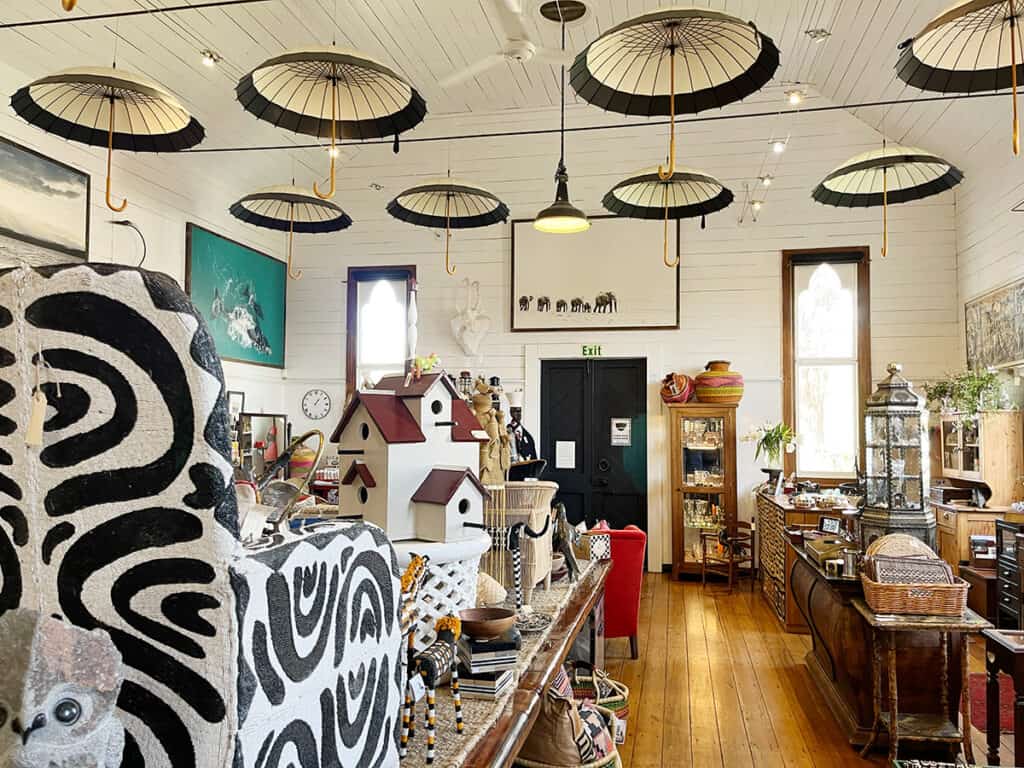 Outside, two marquees are set in the vast garden which is dotted with sculptures and a pond and makes for a great place for kids too. One is smaller so is a popular spot for our family birthday lunches or coffees as we can pre-book it out.
I last popped in with mum and my cousin Kate. I had the seafood chowder (below), which was delicious, but upon tasting Kate's mushroom soup I had plate envy!
Then we decided we could split a homemade custard square three ways…
Next door is a dinky, old fashioned sweet shop too to spend some pocket money.
It would pay to book a table here as it is very popular.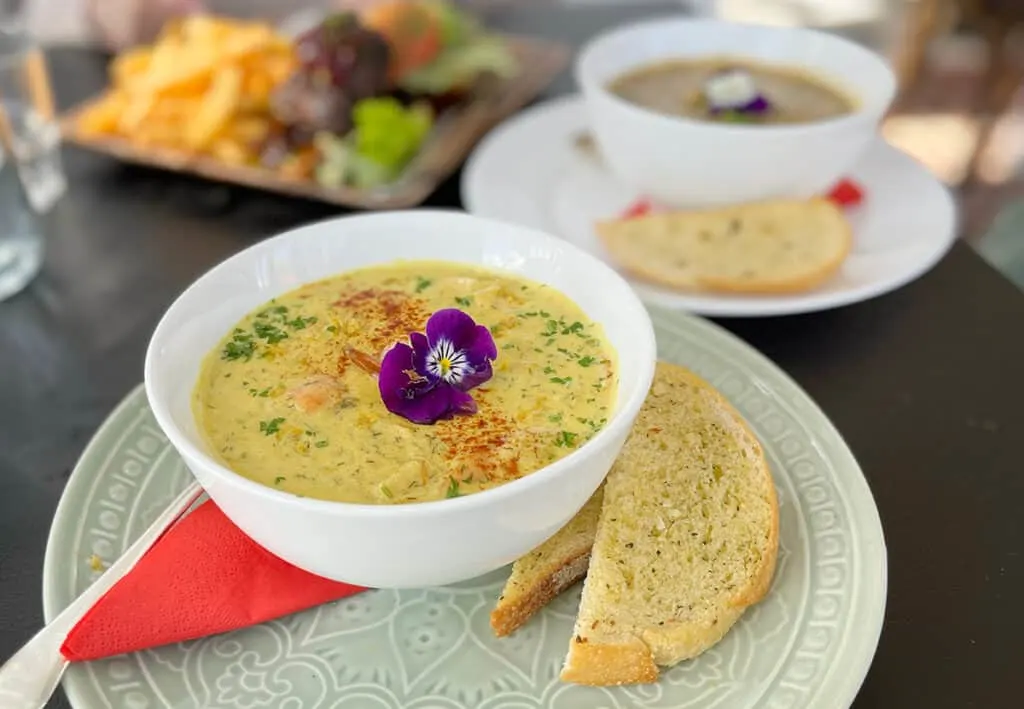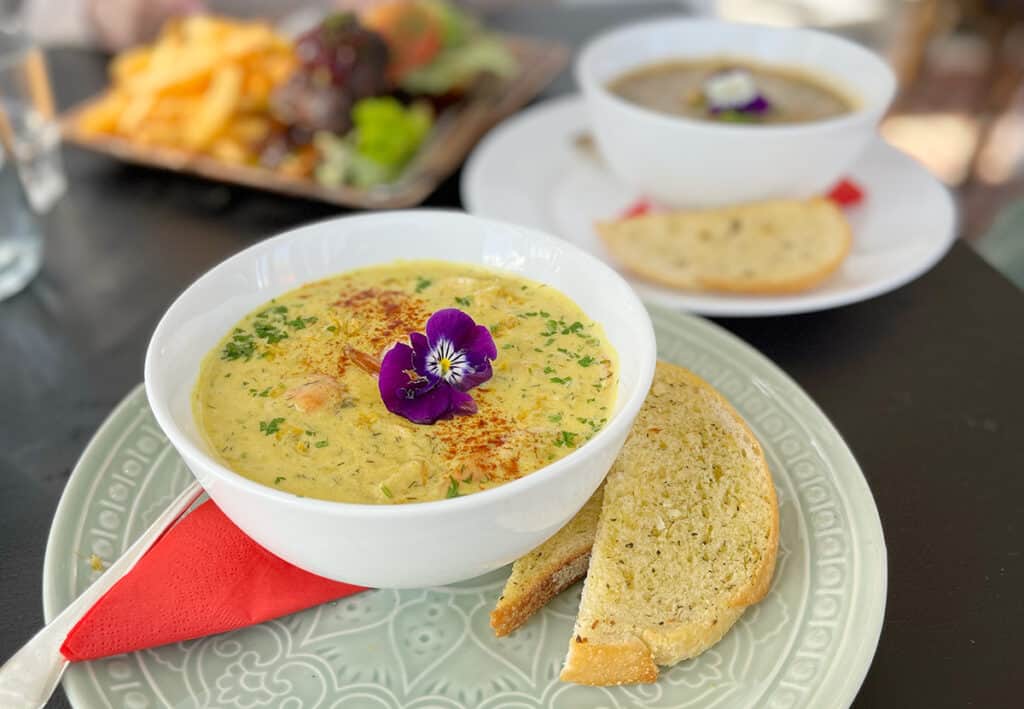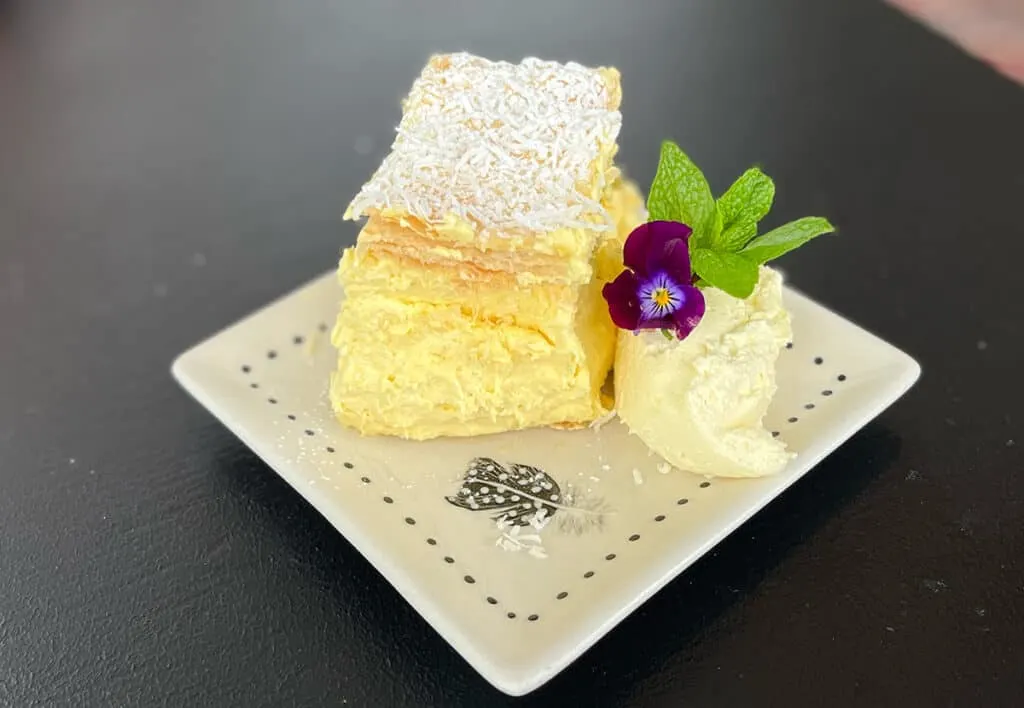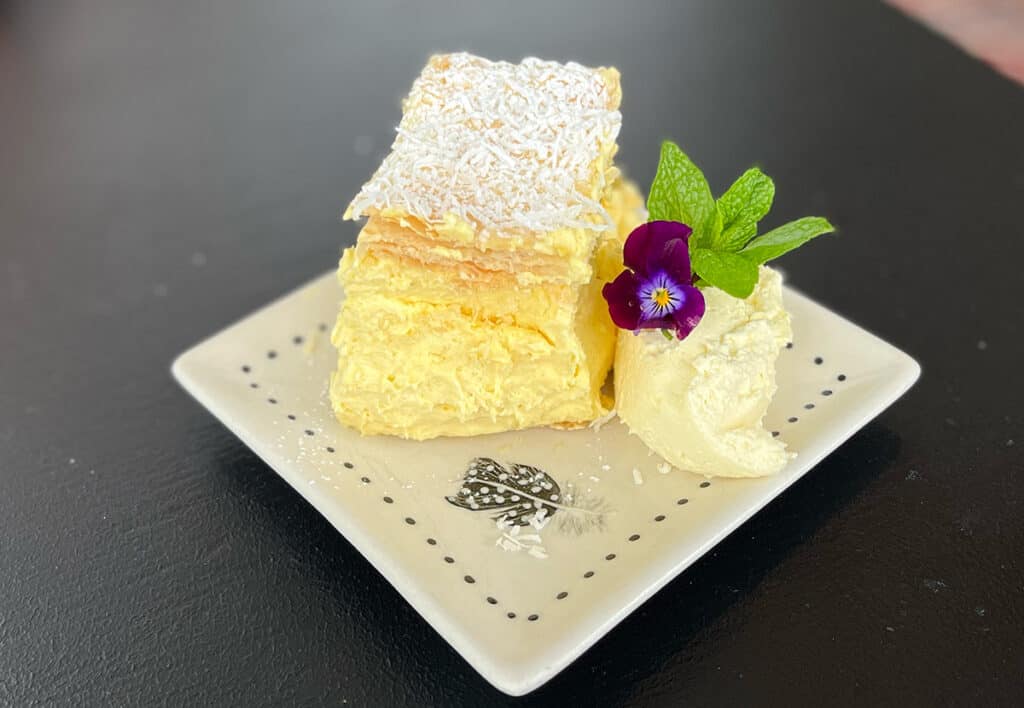 Start your evening here with a glass of wine and live music of a balmy evening.
This wine bar, owned by Steve Smith and Brian Sheth who make Chardonnay, Sauvignon Blanc and Syrah from grapes selected from around New Zealand, is hidden behind Malo (which also makes this list – see below), under Porter's Hotel.
It is small with a cosmopolitan vibe.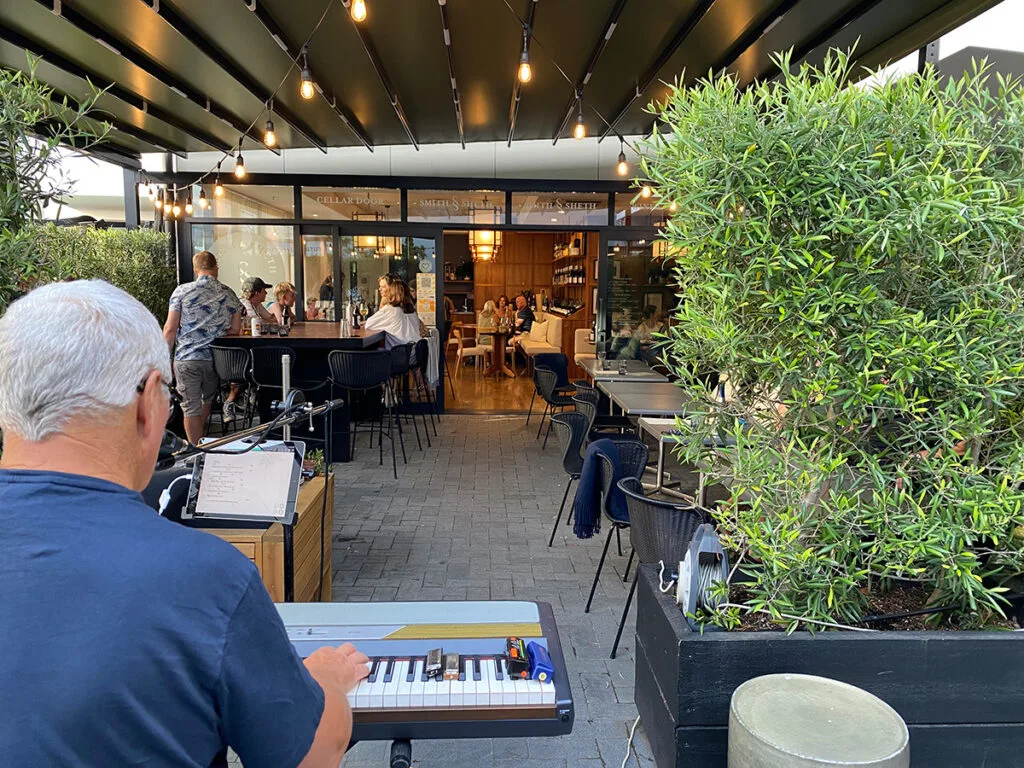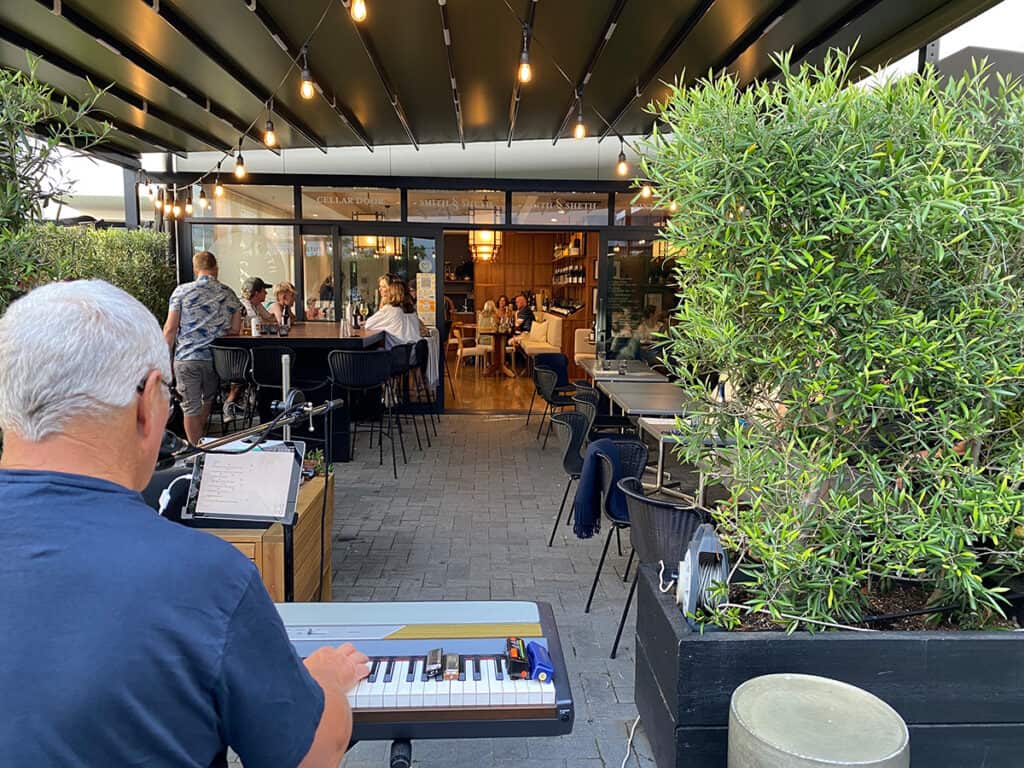 There is indoor and outdoor seating including a couch corner, a large high leaner and a row of small tables along a bench seat covered in sheepskins.
Their own CRU selection is very reasonably priced by the glass (from about $14), despite me hearing otherwise.
Smith and Sheth is a lovely place to meet friends and even nibble through the snack menu, but with so many other great dining options all within walking distance, we just had a couple of glasses and were off.
Open Wednesday to Sunday, midday to 9pm.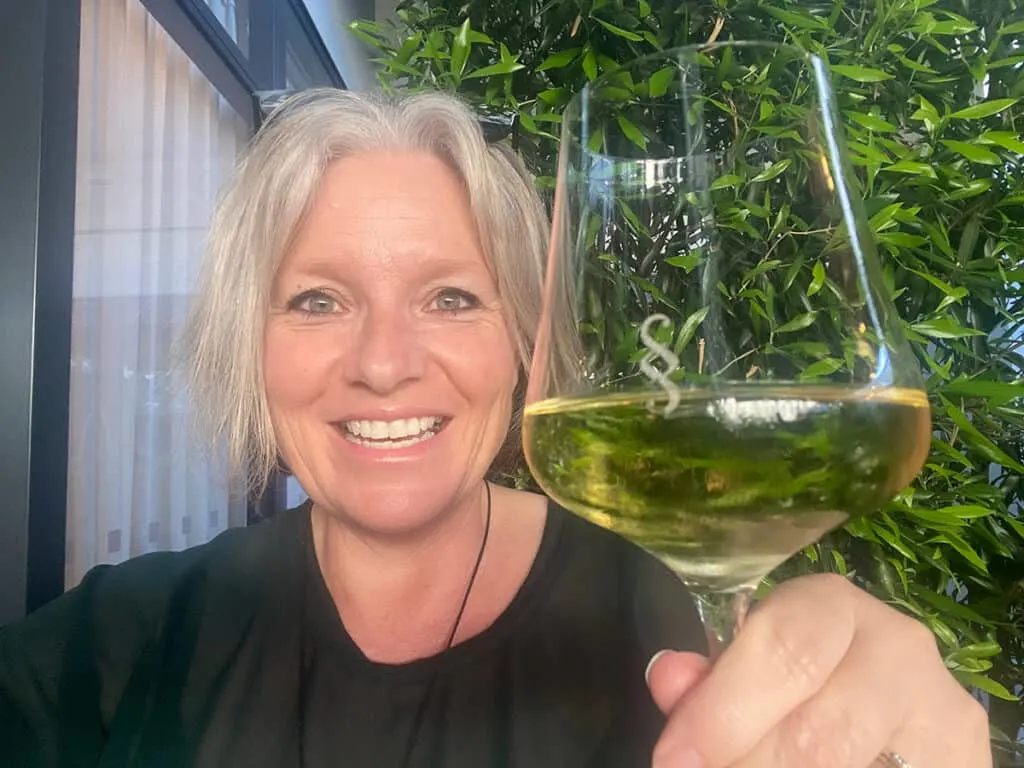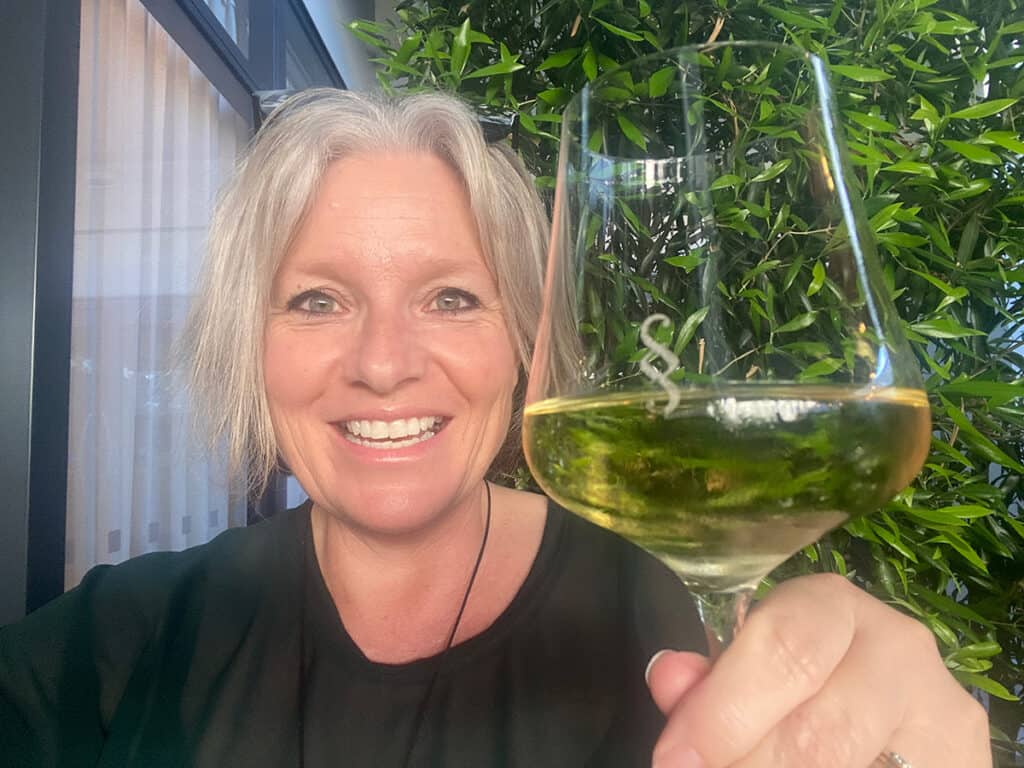 Hawthorne Coffee
This is the spot I walk to every morning from my mum's place when I'm staying for the best coffee in the Bay.
Hands down the best place for a coffee in Havelock North is Hawthorne Coffee Roastery and Espresso Bar. They have their own roastery here, which you can smell cooking most days, and their coffee beans are sold all over New Zealand.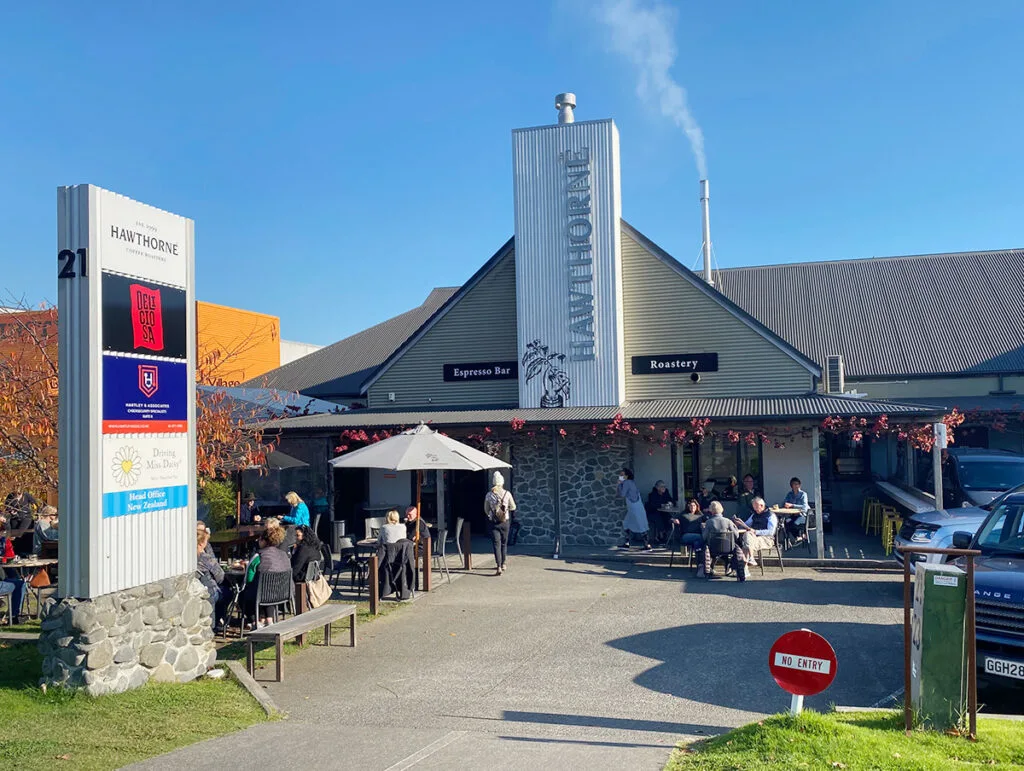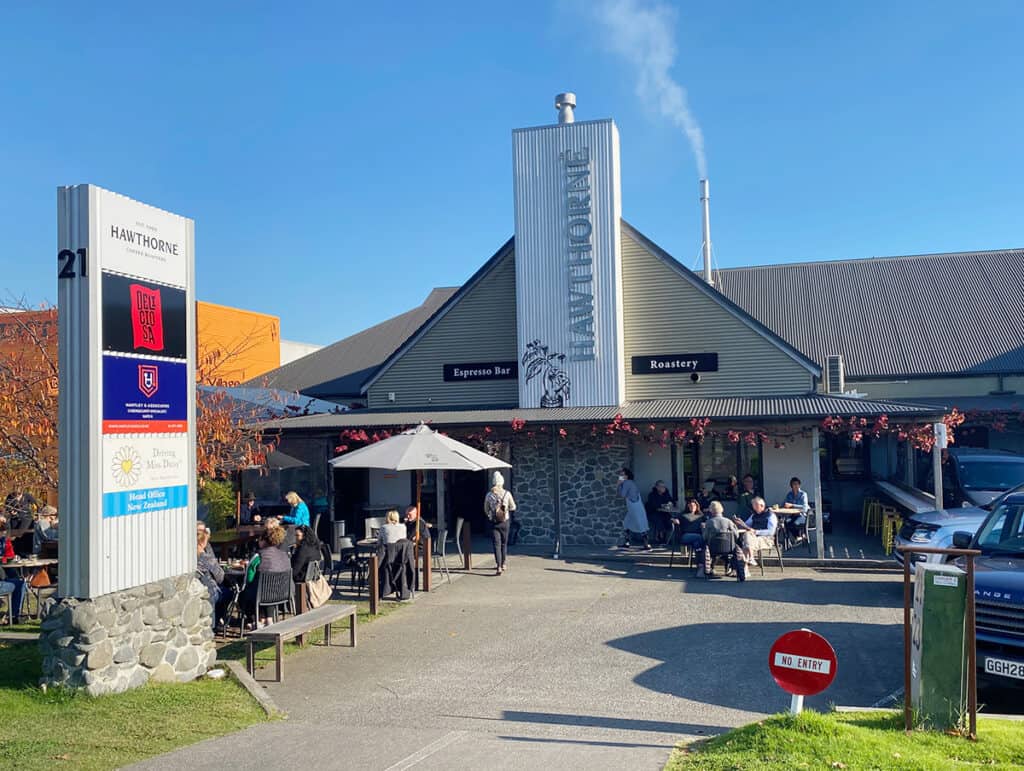 A quick tip for the locals is the takeaway window on the right hand side, or grab a table in the Hawkes Bay sun and catch up with friends.
You won't find much of a food selection here apart from some scones and pastries, but it's the coffee everyone comes for – every day! Hawthorne is right next door (same building) to Deliciosa.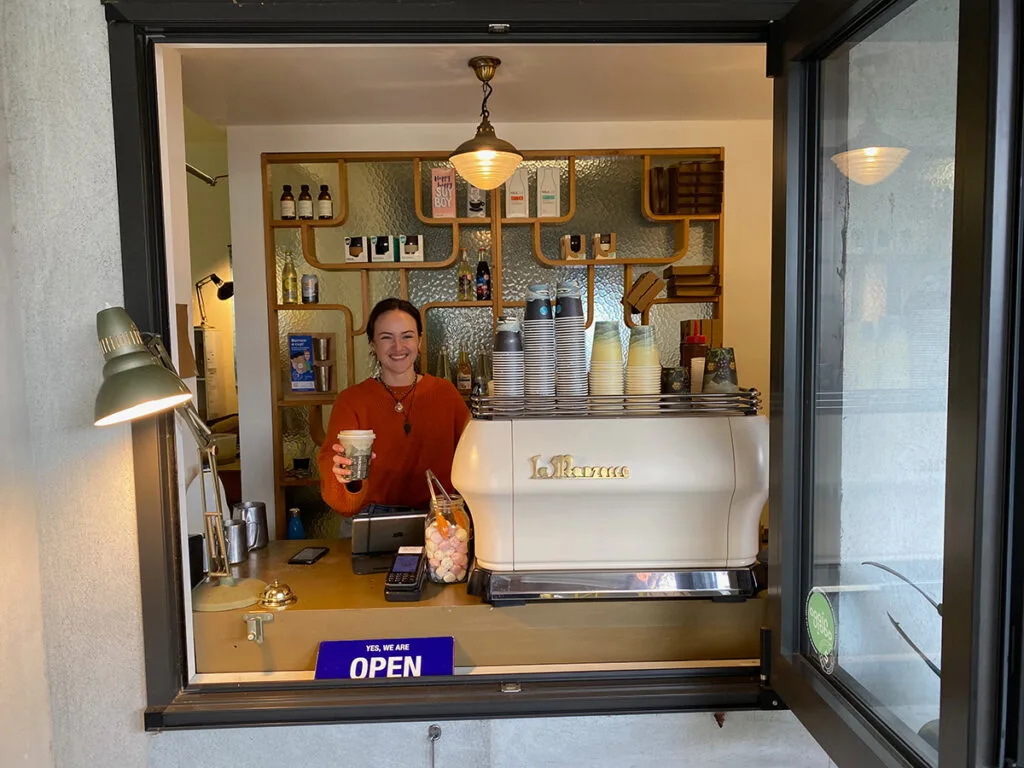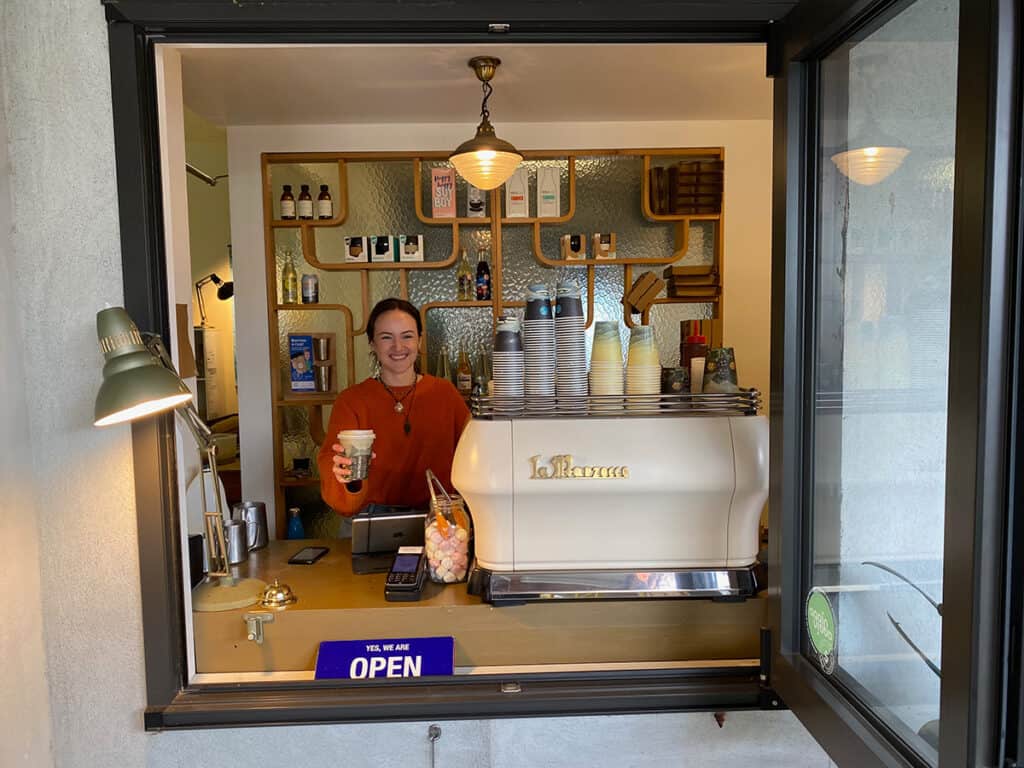 *Update: I'm gutted to say that Chan's has closed down 🙁
This was my favourite place to eat in Havelock North. Owned by the man who opened Maina (named after his mum) and NZ-Cambodian chef Sarith Seng, it's at 24 Havelock Road and serves sharing plates to die for.
The hot roti bread and peanut dipping sauce, followed by crispy aubergine and the beef curry was a sublime meal. I don't know why it closed as it seemed to survive through Covid and if you didn't book you wouldn't get a table. So sad.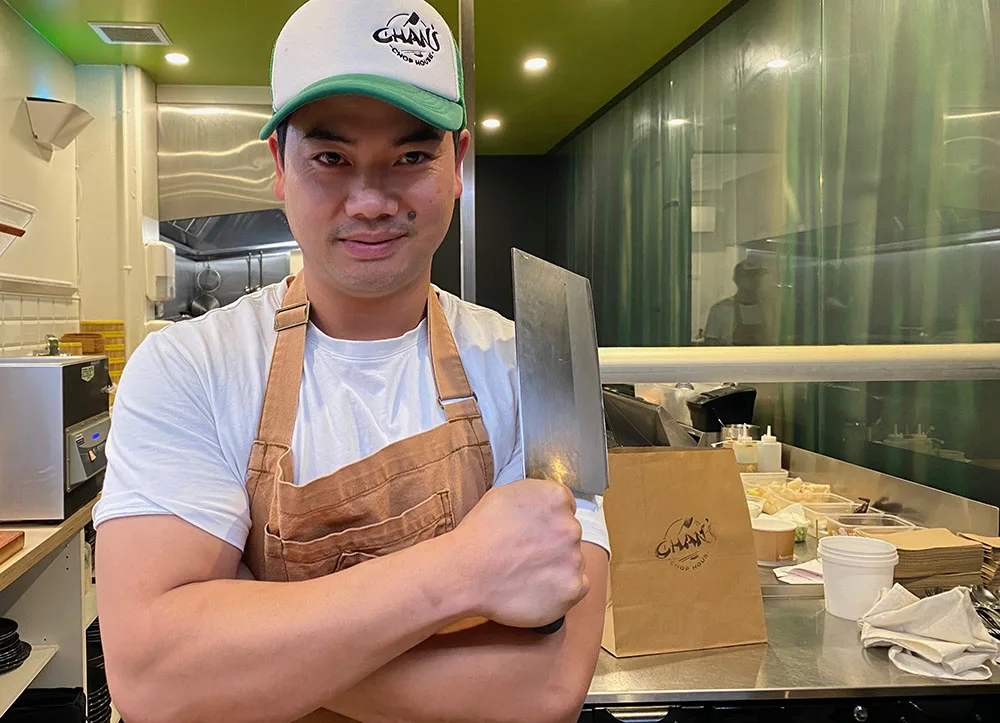 Probably the tiniest restaurant in Havelock North (although Chan's is also teeny wee!), Mary's is a sister of Craggy Range, the fine dining vineyard restaurant about 10 minutes drive out of town. Named after Mary Peabody, wife of Craggy Range founder Terry Peabody.
Craggy Range chef Casey McDonald launched a pop-up burger restaurant after the first lockdown and it went so well, Mary's was permanently born in the heart of the village. Yes it does serve a burger, but also a melt-in-the-mouth steak, pork belly and other winter warmers.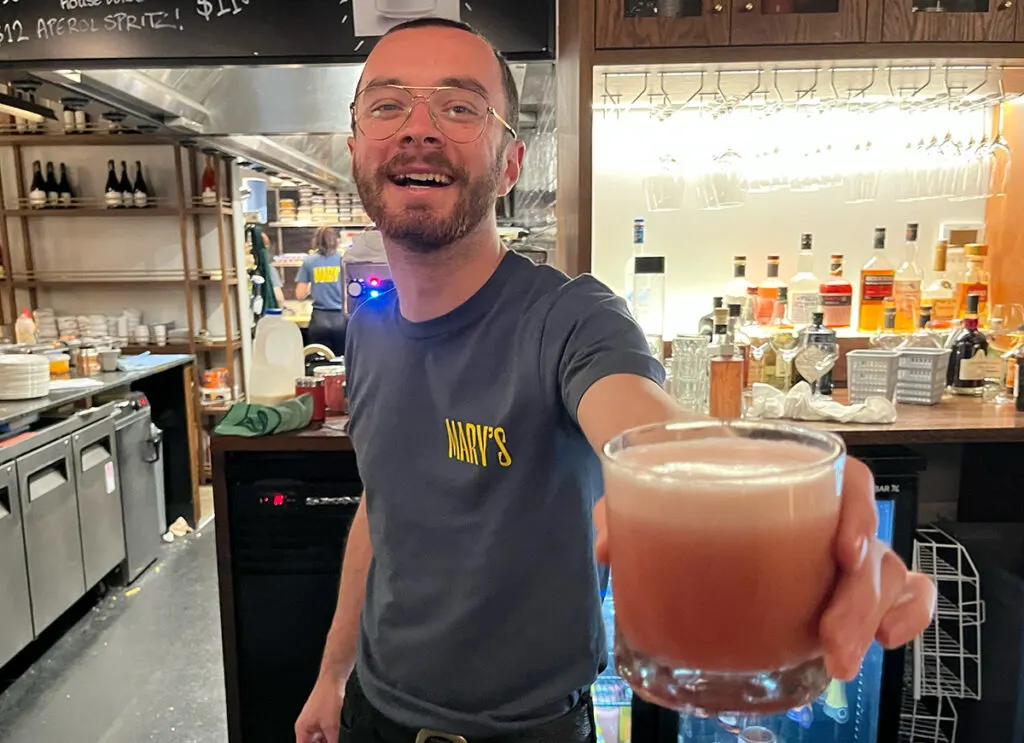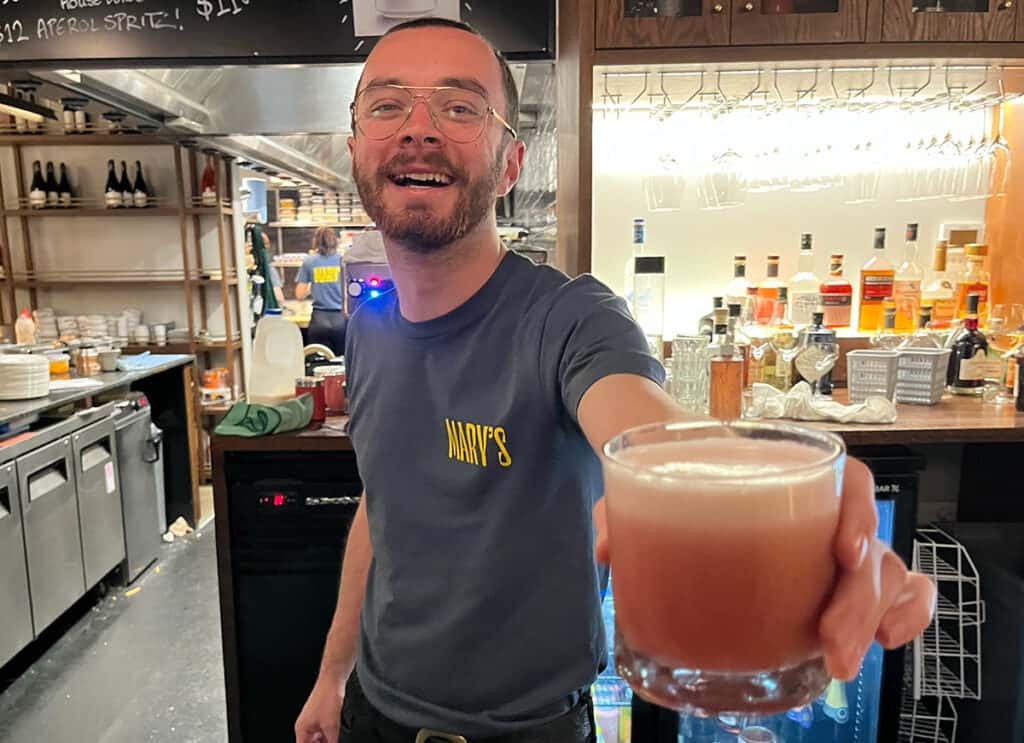 There's a small dining space outside with heaters and rugs while the weather is chilly, but a great spot for convivial drinks, a plate and a few laughs.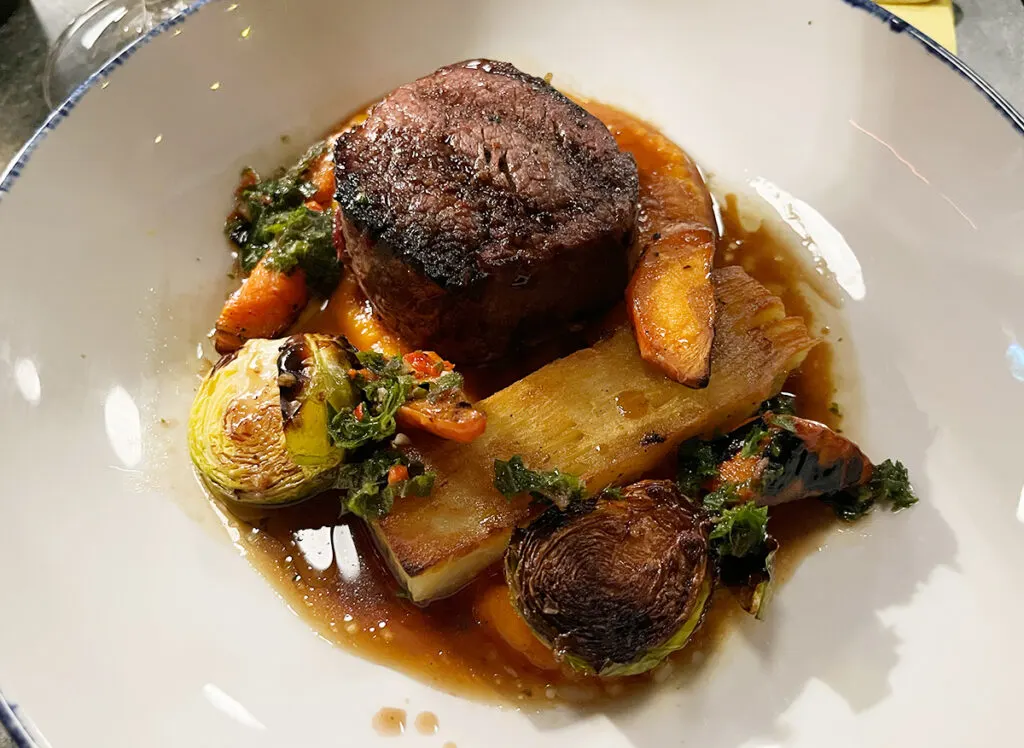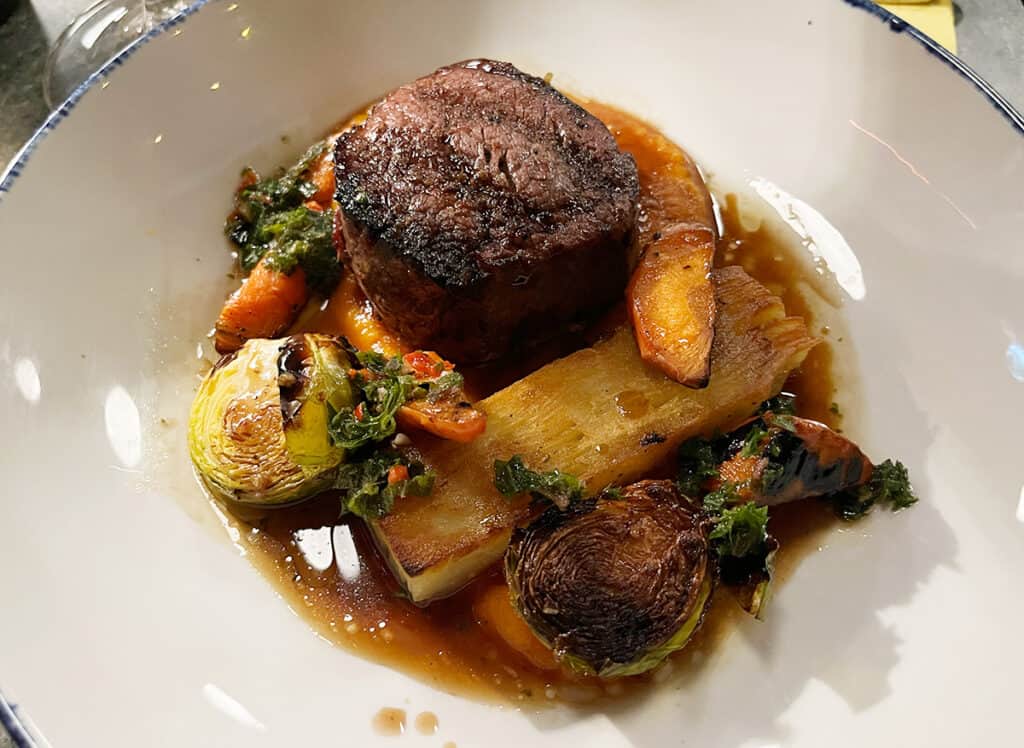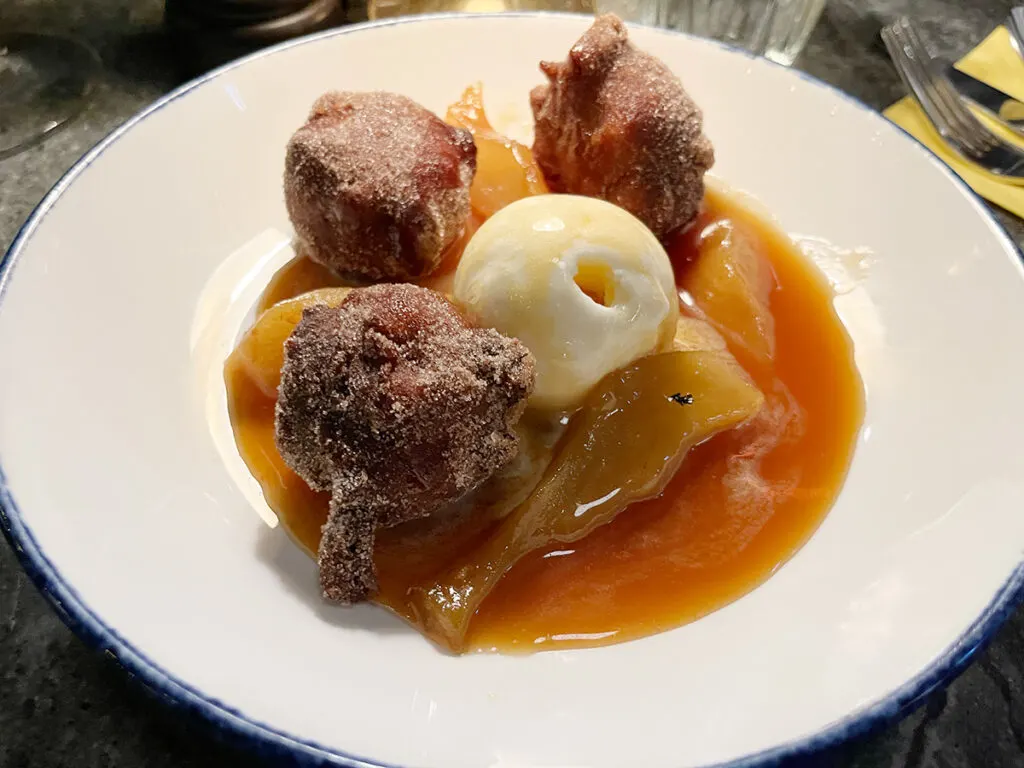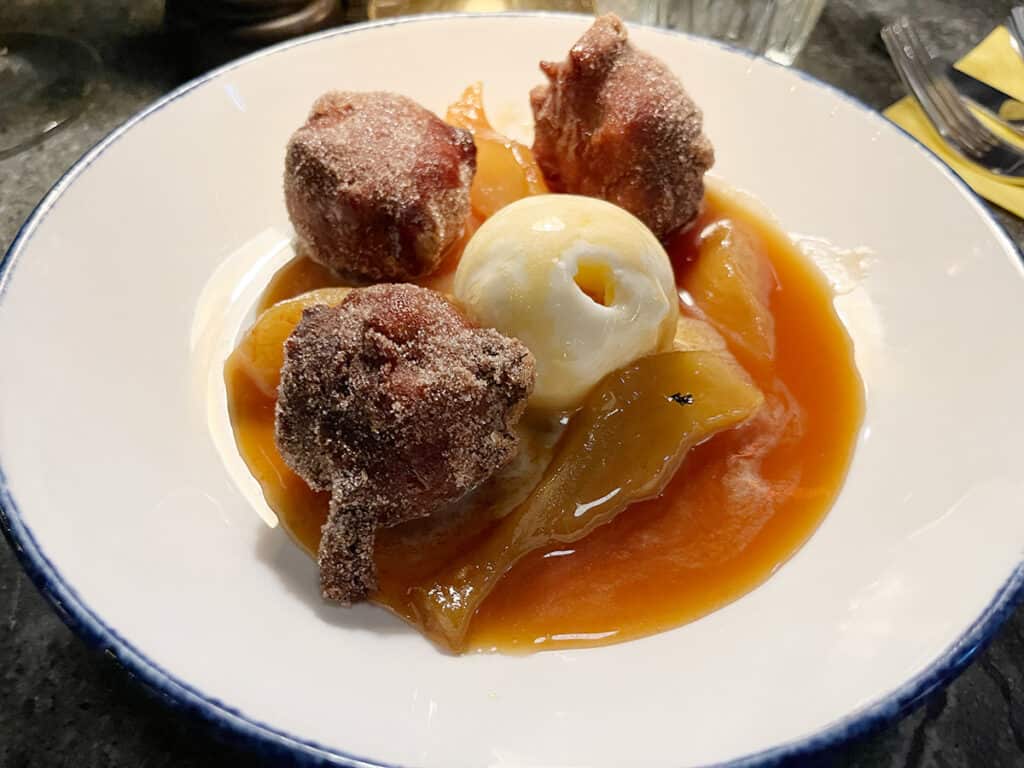 Coming in a very close second favourite for me is Fiko, an Aegean restaurant serving delicious Middle Eastern/Turkish food.
*Update: the business is for sale, so if you fancy a move to Hawkes Bay to run this popular restaurant, get in touch with them!
I enjoyed it so much I went two nights in a row! The halloumi pizza bread is to die for – and works well as a takeaway option, just FYI!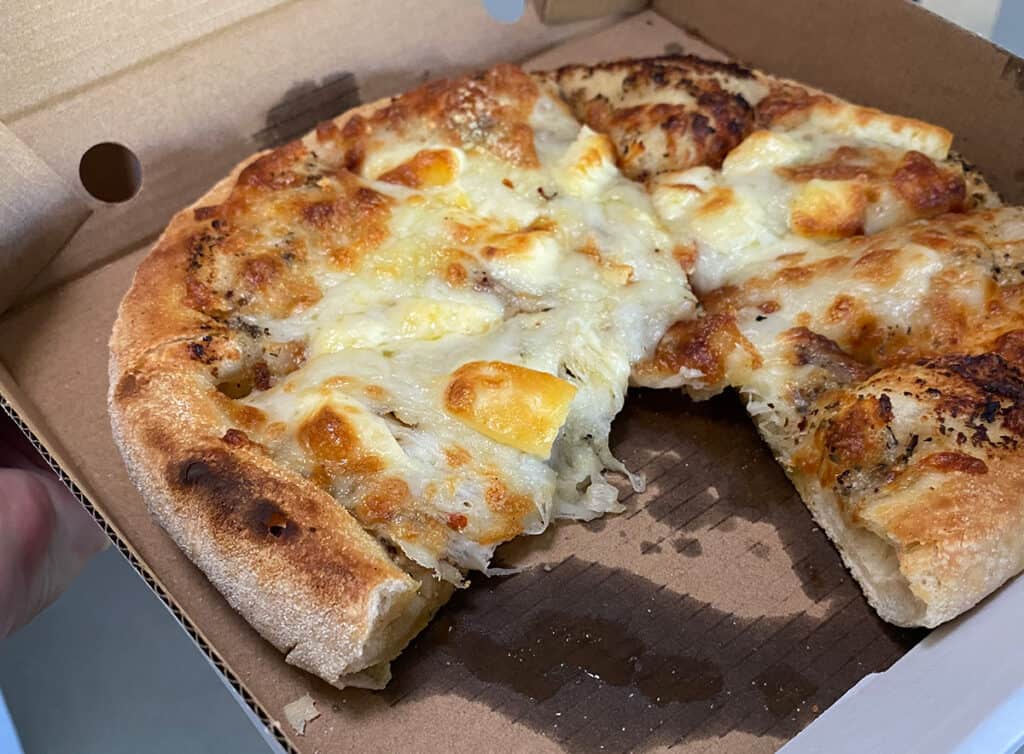 It opened here on Te Mata Road in the village in 2017, but owner Ulku Altinkaya and her husband, both from Turkey, have been in New Zealand for 35 years.
They were also the owners of Zeytin in Tauranga, another successful business from the couple.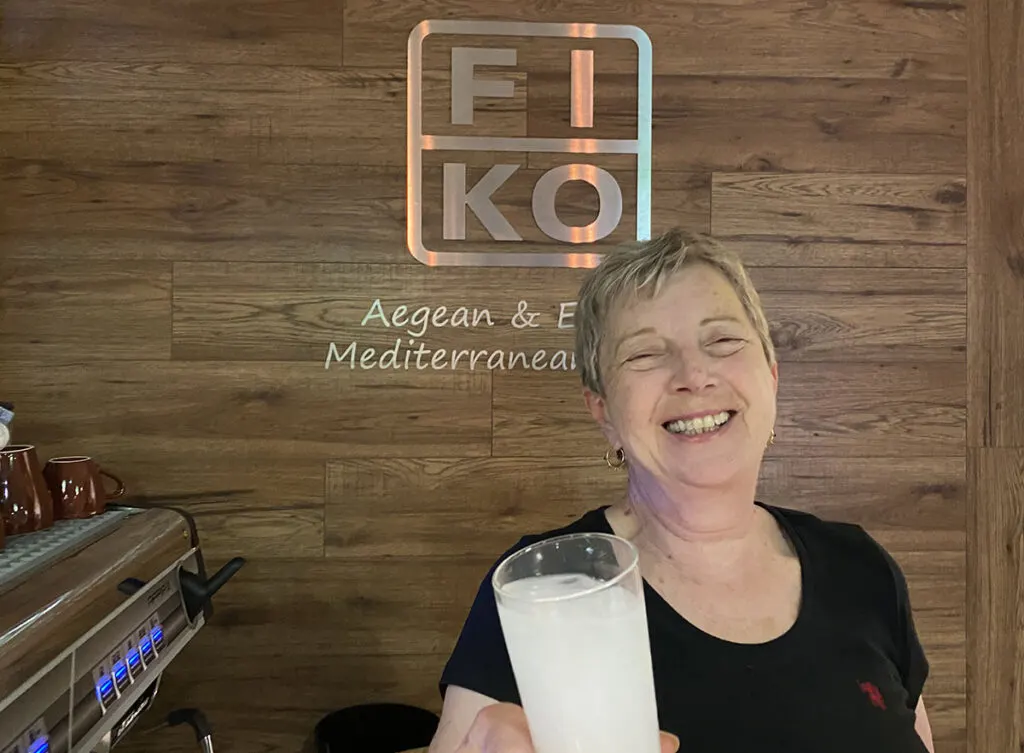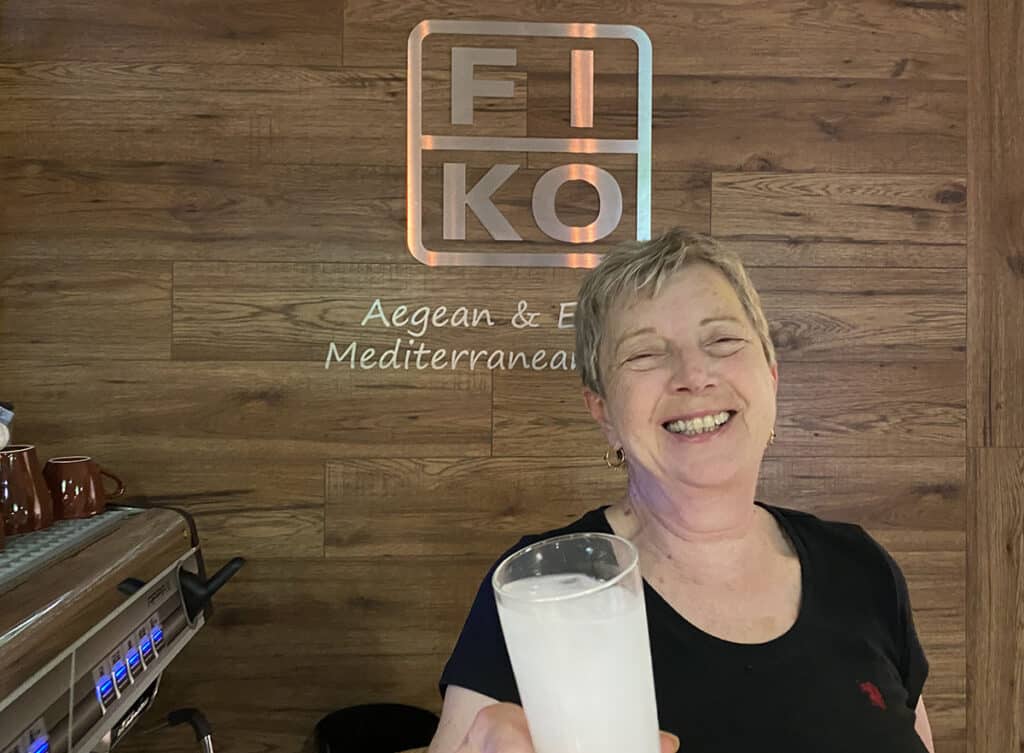 Her husband is the chef and I am looking forward to going back to work my way through the menu. How I only just discovered this place after them being here nearly five years is a travesty!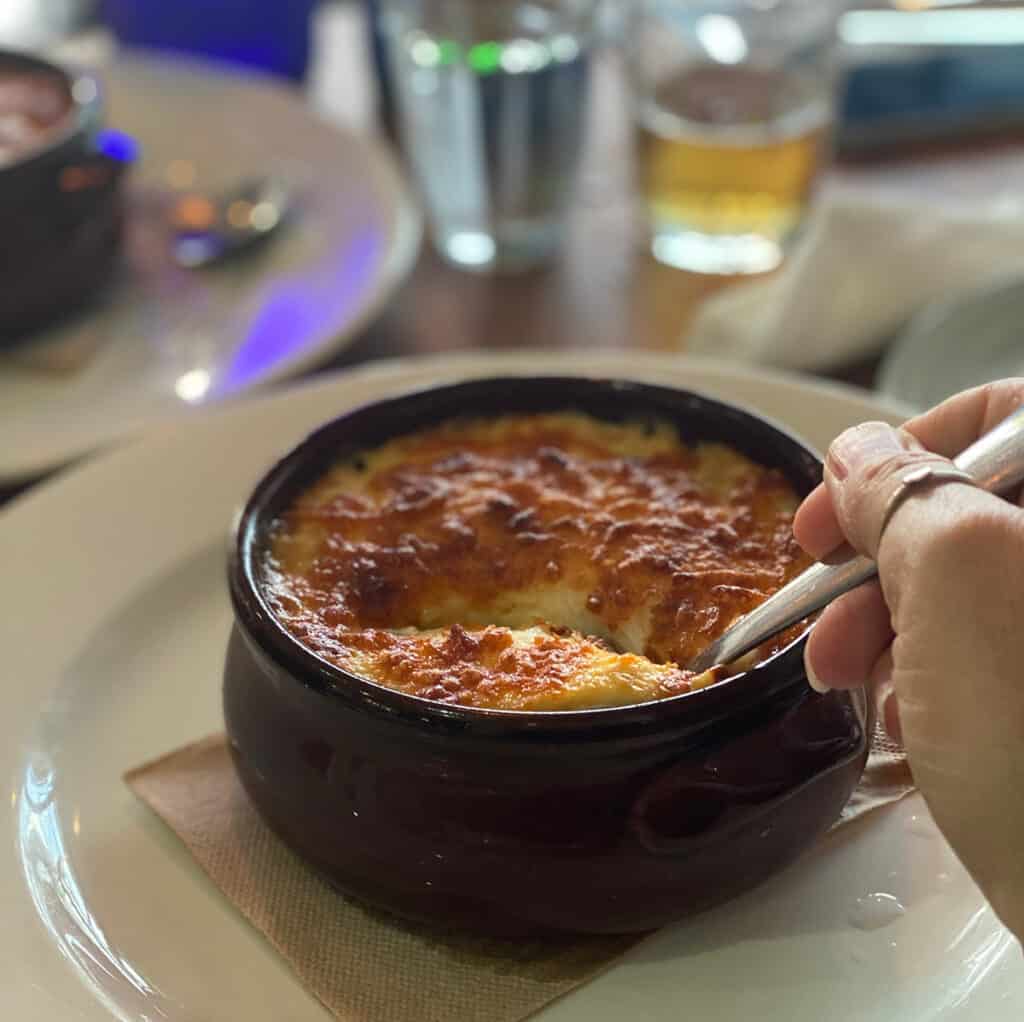 I had the beef moussaka baked in a clay pot (cousin Kate had the vegetarian moussaka) covered in grilled cheese, and the night before by takeaway I loved the spicy lamb on hummus.
Open Tuesday – Saturday for dinner.
For a special occasion, or just because you deserve it, dinner at Craggy Range Winery is sublime.
I had never been here for dinner until now (2021), only for wine tasting and an afternoon in the sun one time. But this time I wanted to come for dinner so we tried to book in for Saturday night, but alas it was fully booked (make a booking!)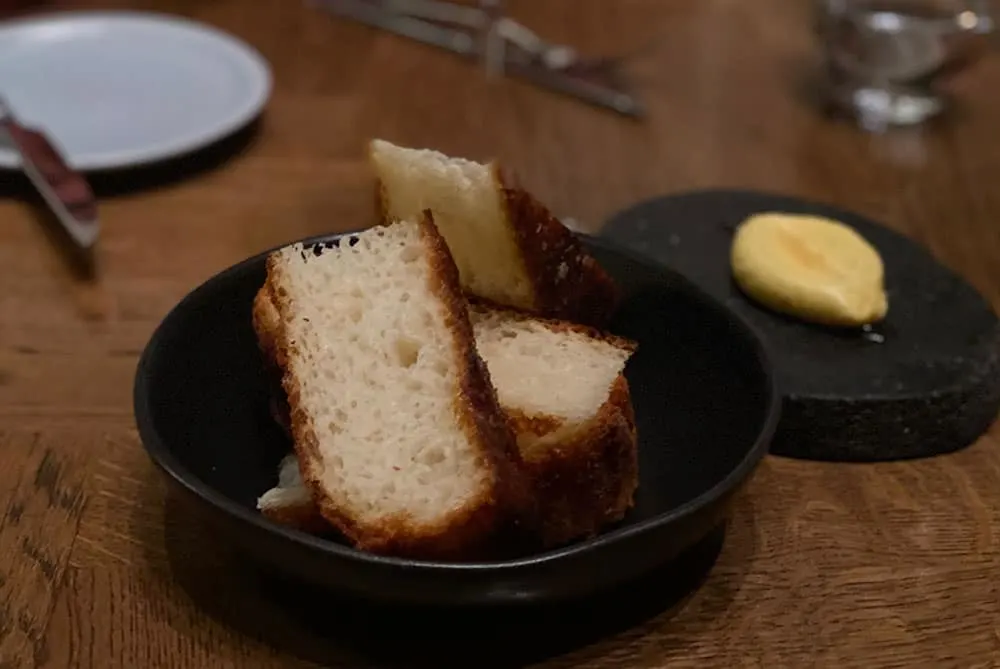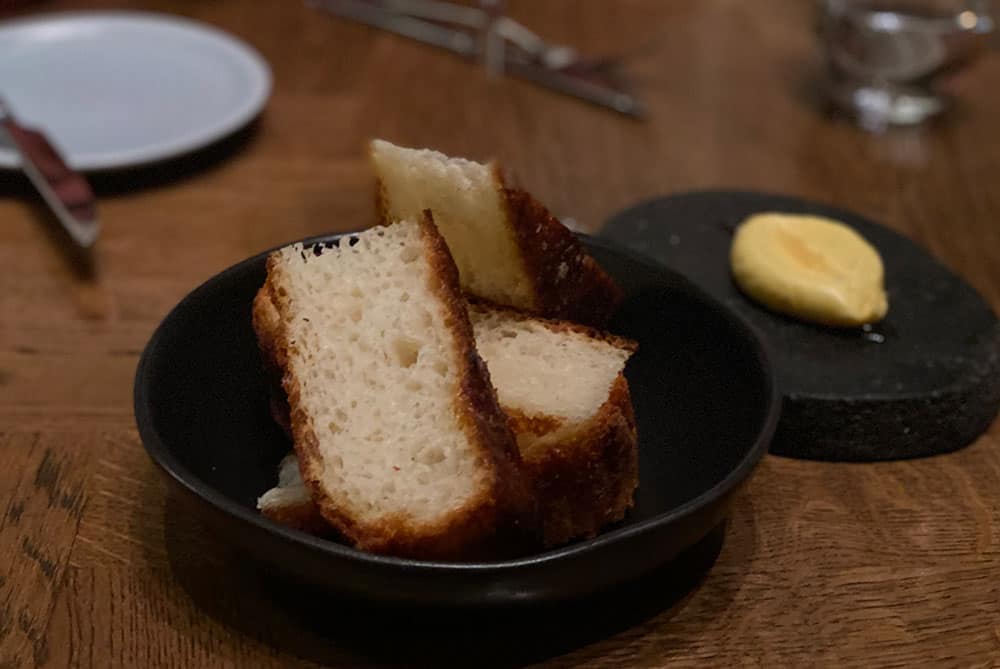 So Sunday it was and off we went, four of us with a good appetite and a desire for a steak. It would have been Dad's 80th birthday and he loved a steak.
But I had heard great things about the bread and it didn't disappoint. It comes complimentary to the table, so we started with that and a plate of pork belly bites which we all shared and which were great.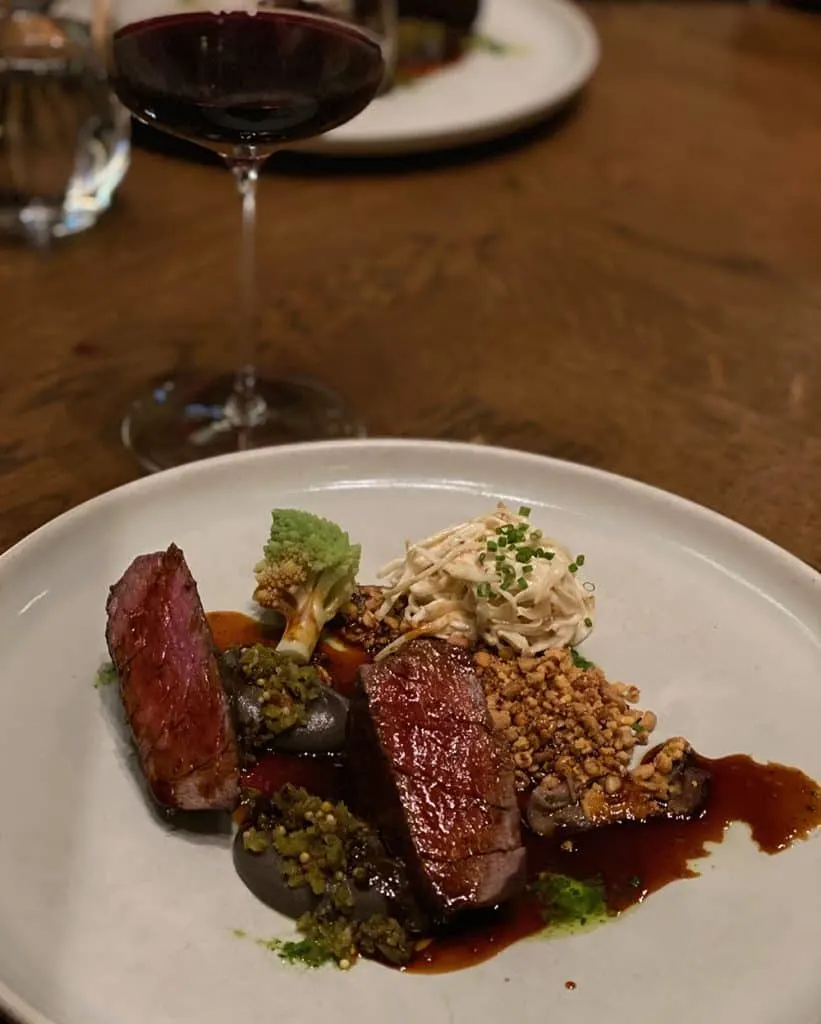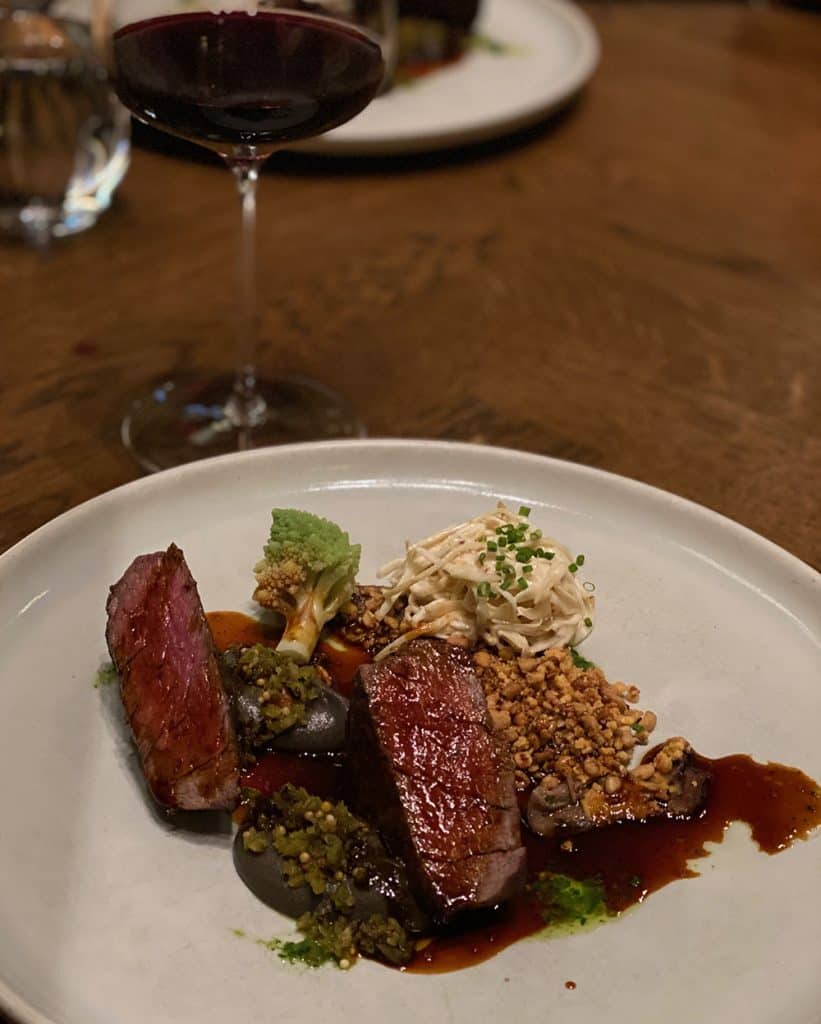 Then it was straight into the mains: Three x steak and one duck with a side of roasted potatoes with garlic dressing and brussel sprouts with buttermilk dressing and dill. We ordered the beef eye fillet medium rare and it came with black celeriac puree, ox tongue and pine nut crumb with a little kick of mustard. Wonderful.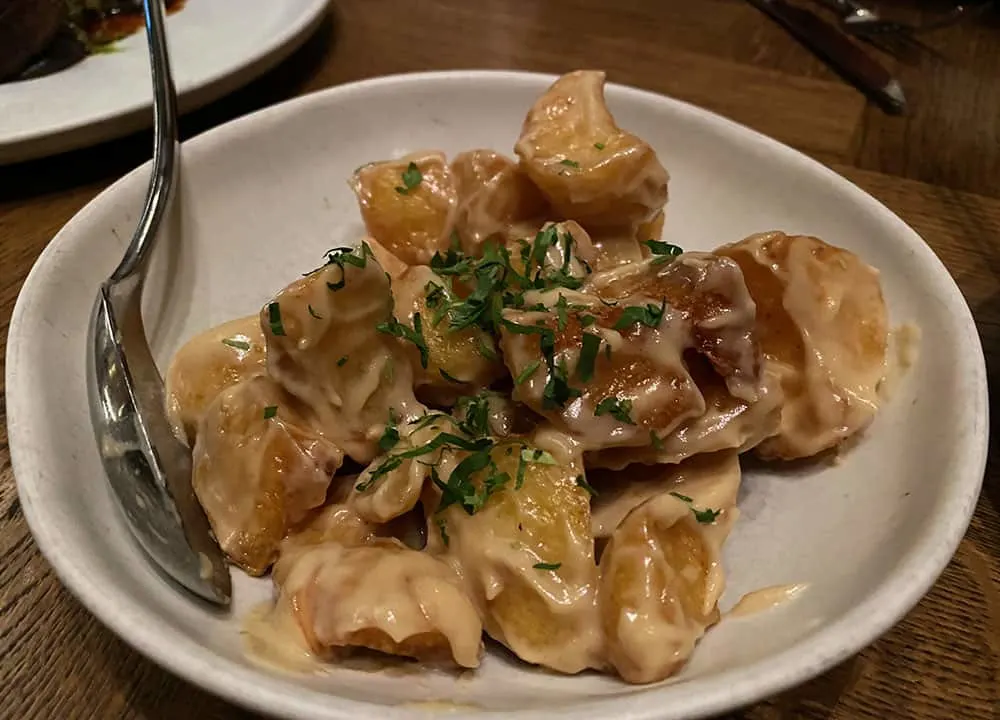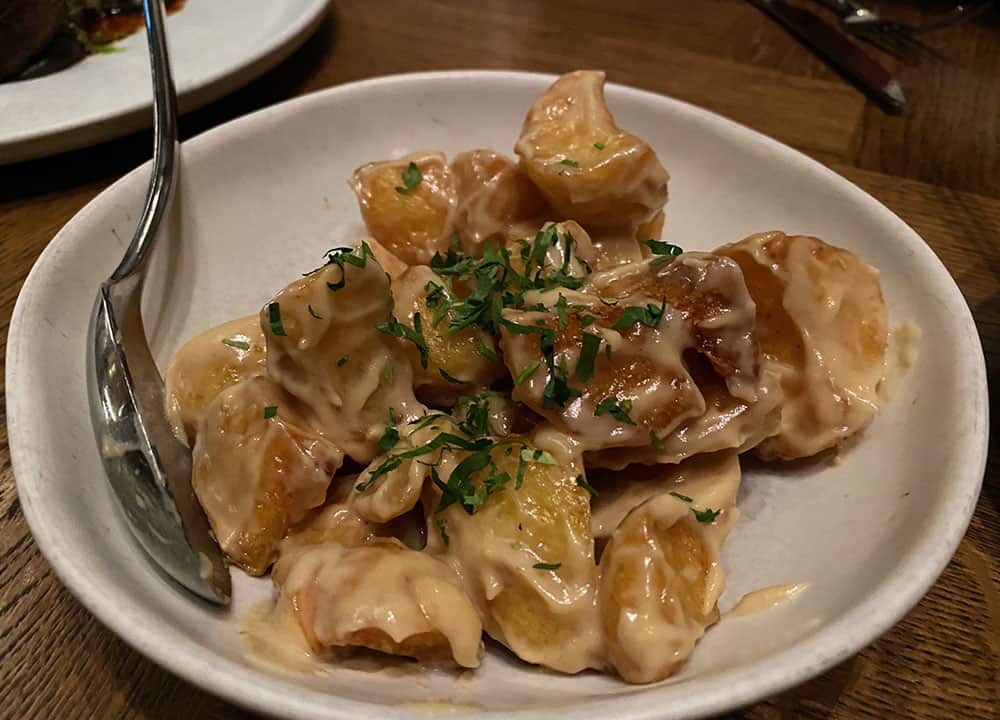 We did manage to sneak in a bite of a couple of the desserts: poached meringue with rhubarb and brown sugar cream with lime curd and a burnt honey and dulce (caramel) layer cake.
Sweet as but with four spoons we nearly got through it!
Open 7 days for lunch and dinner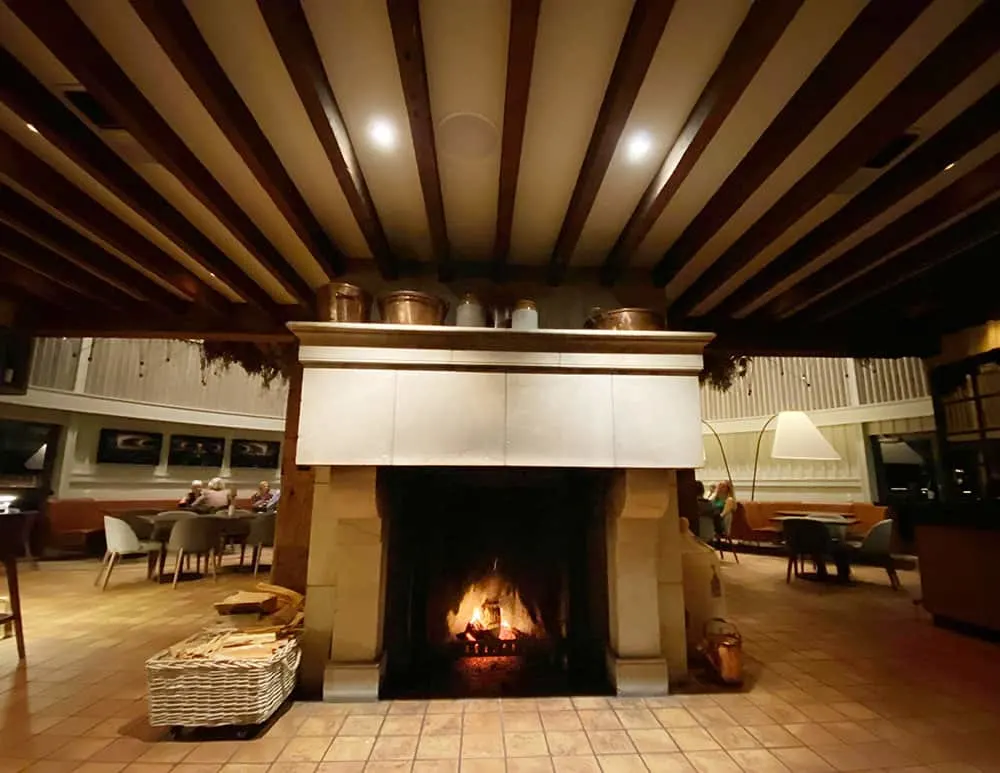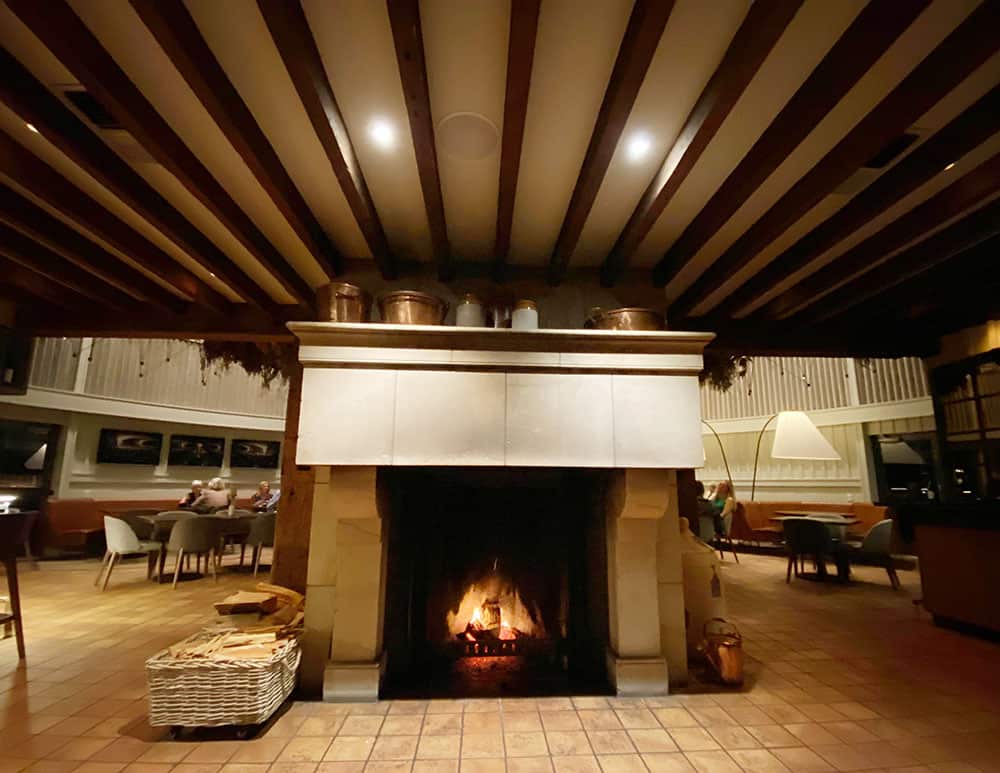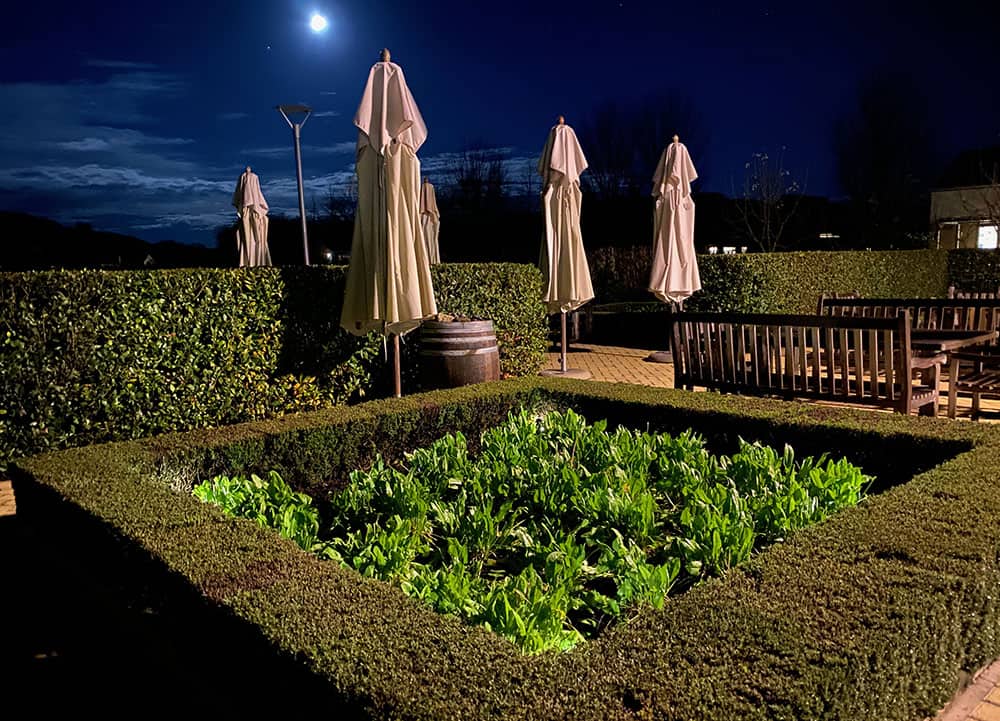 There's a new complex housing two restaurants and a cafe at 15 Joll Road and it's quite the attraction! (Since I wrote this another complex is going up beside it).
I went two nights in a row to Piku on my last visit, a Japanese restaurant. It had moved from its former location in the Red Barrel down by Black Barn into the village.
There are two areas, inside (bookings are advised) or outside where you order at the cocktail bar, but the menu is the same.
We nabbed a table outside (Havelock North was busy thanks to Elton John being at the Mission) and started with salty, tasty edamame (soy) beans and a glass of wine.
All their plates are designed for sharing, so we went for the tempura chicken (like karaage) with a side of blue cheese dip and a side of hot chilli (which wasn't too hot at all – in small doses!)
Then we loved the slow cooked beef cheek on a miso kumara mash. Devine! We looked at the dessert menu, but decided that was enough.
On my latest visit we popped in for lunch – sushi roll and a glass of wine.
Open 7 days for lunch and dinner.
I love the light and airy decor in this tiny restaurant which started out life up on Joll Road as a breakfast takeaway with a few tables outside.
Now it is on Napier Road with indoor seating (and some outside tables still) serving delicious and healthy (!) breakfast bowls and smoothies, plus great coffee and a cabinet of sweet treats and lunch items.
I've eaten here several times, but my last visit was on a chilly wintery morning so the warm vanilla, chia and coconut oats porridge bowl and Black Doris plums with coconut yoghurt did the trick.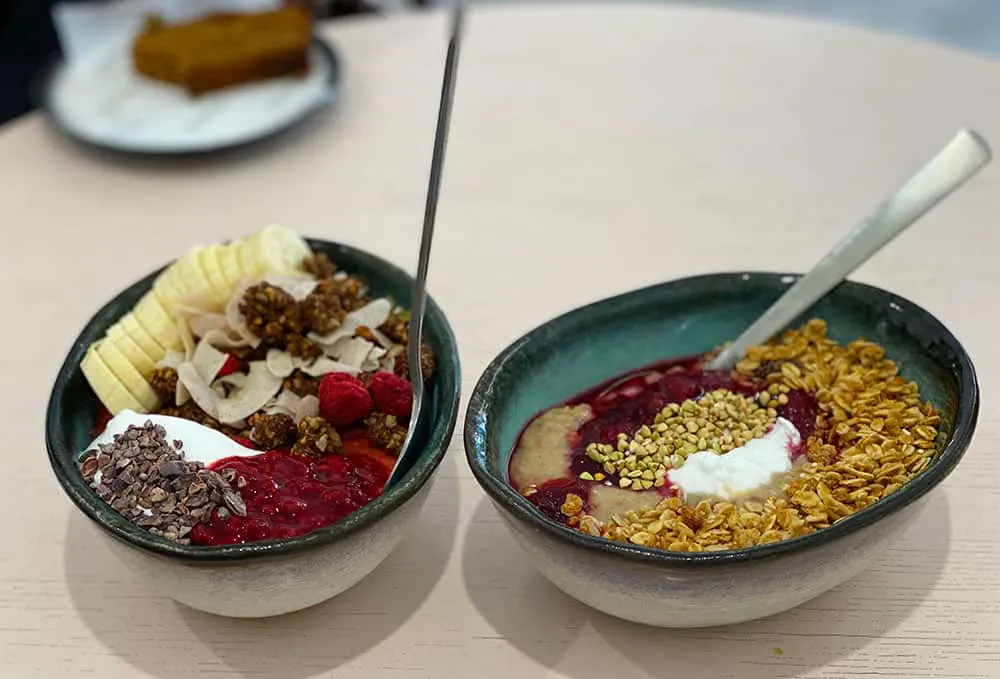 Emma had one of the smoothie bowls (or get it blended into a drink) with frozen blended raspberries, banana and coconut milk, granola and a raspberry chia compote.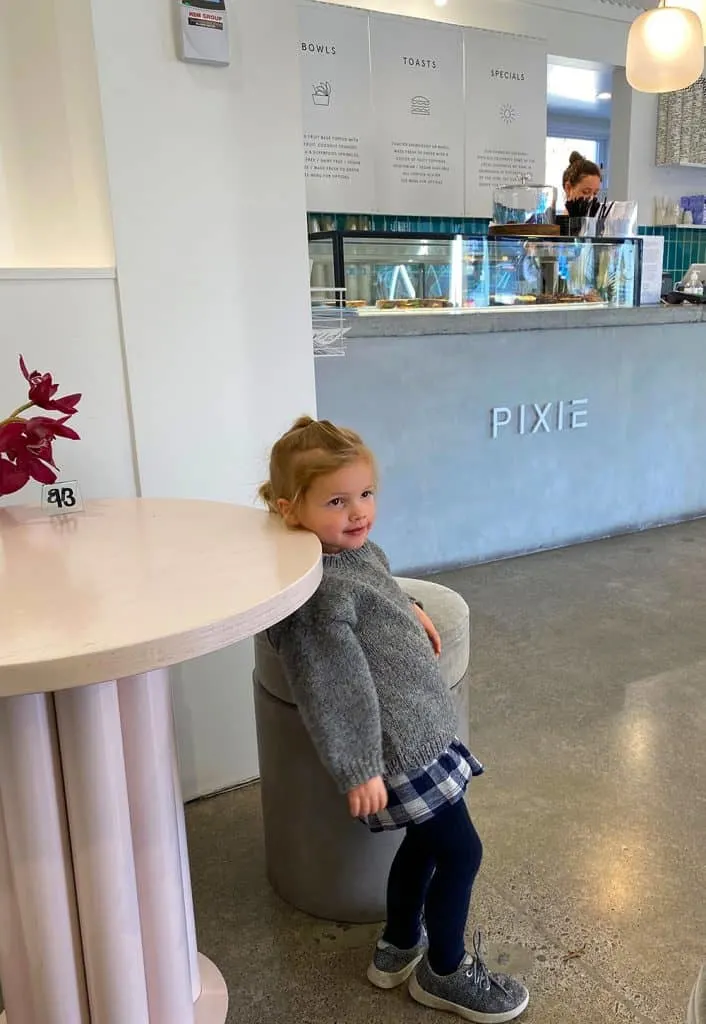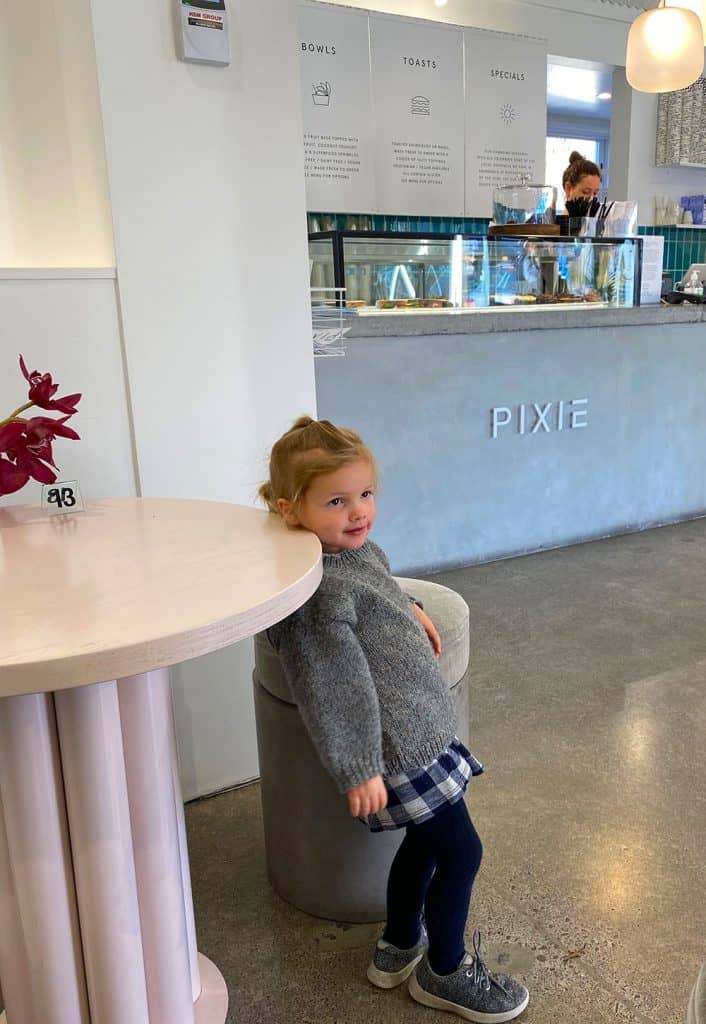 This lovely restaurant is a bit of a hidden gem as it's not within walking distance of Havelock North village, and while it's been there forever, it seems to be the place people say "oh I must try St George's again".
And try you must! Award-winning head chef Franky grows 90% of his veggies and produce in his on-site organic garden and each plate is created with such care, not to mention delicious combos of ingredients and flavours.
Try not salivate as you scroll through our meal there. Three of us had the fish of the day (tarakihi) which was filled with salmon mousse and my brother declared the beef tartare with a raw egg yolk and crispy kumara chips to be sensational.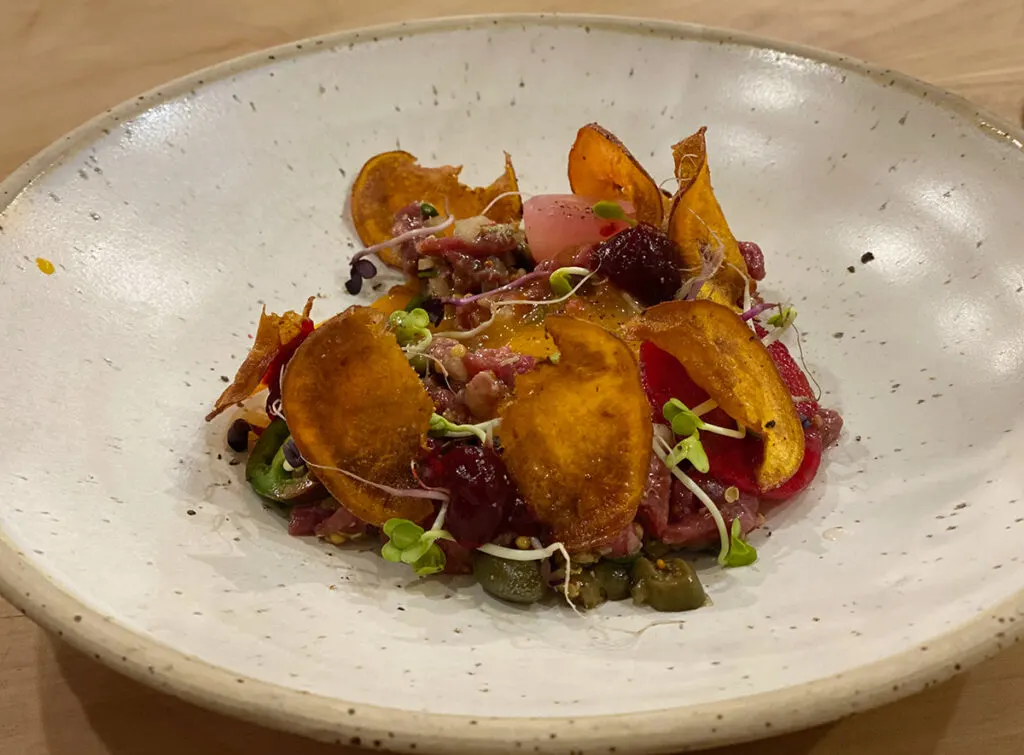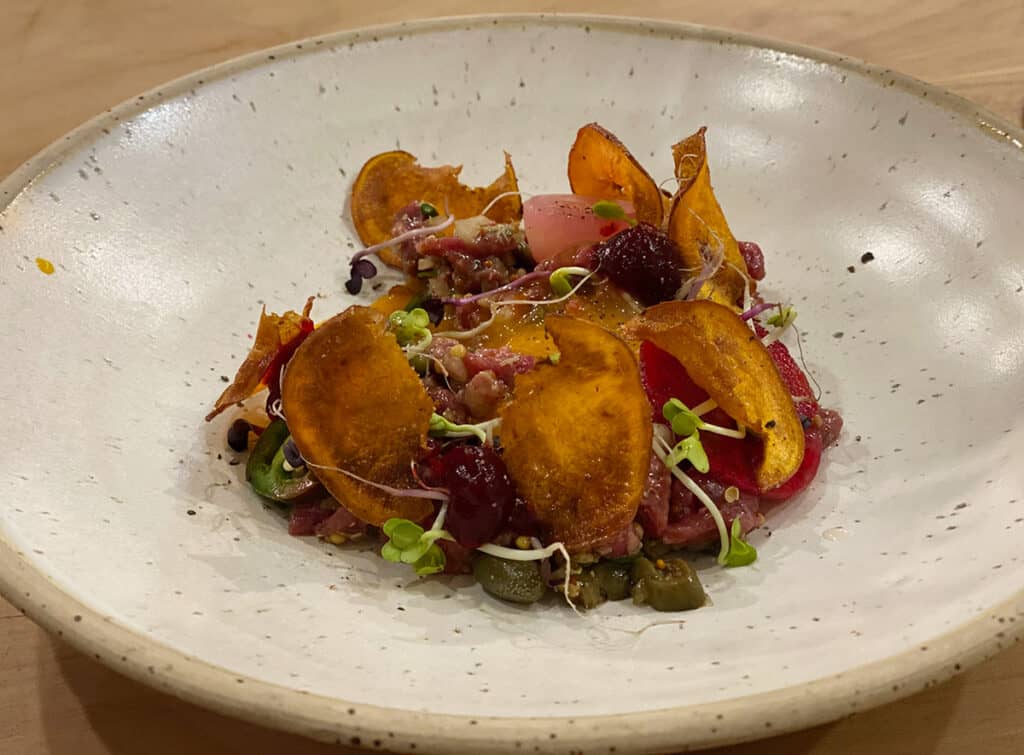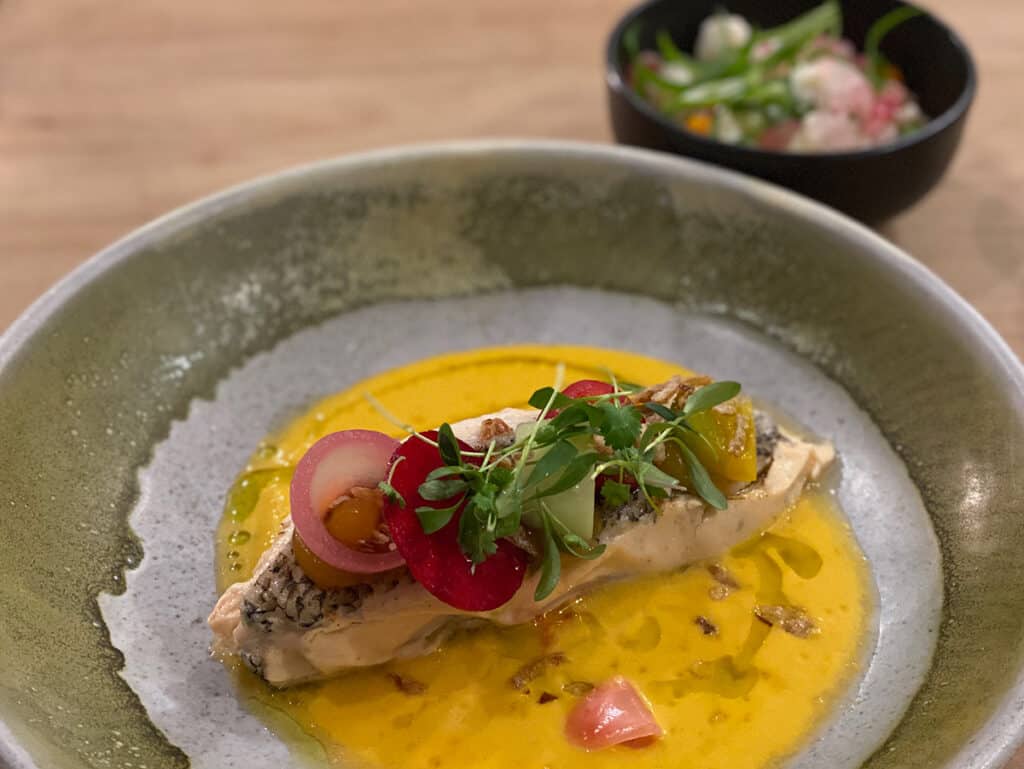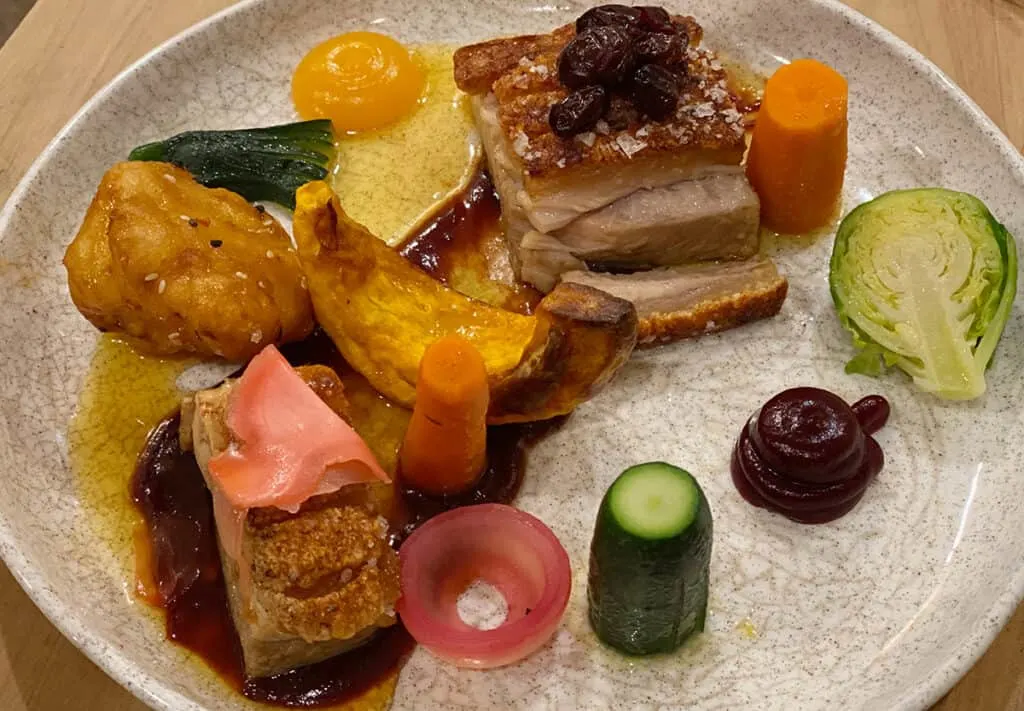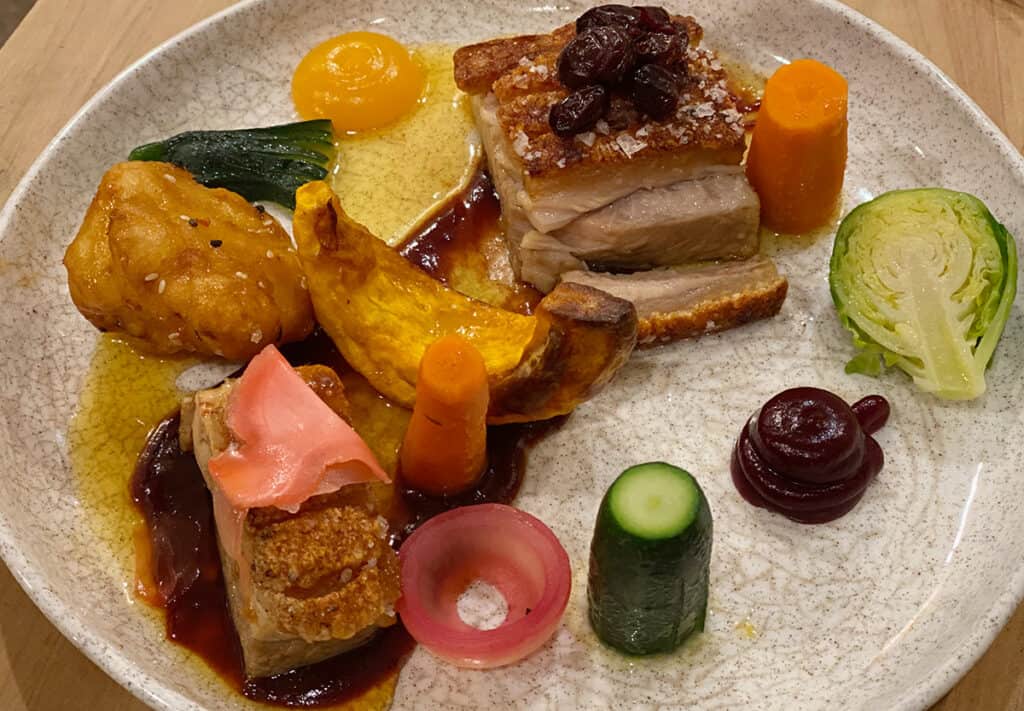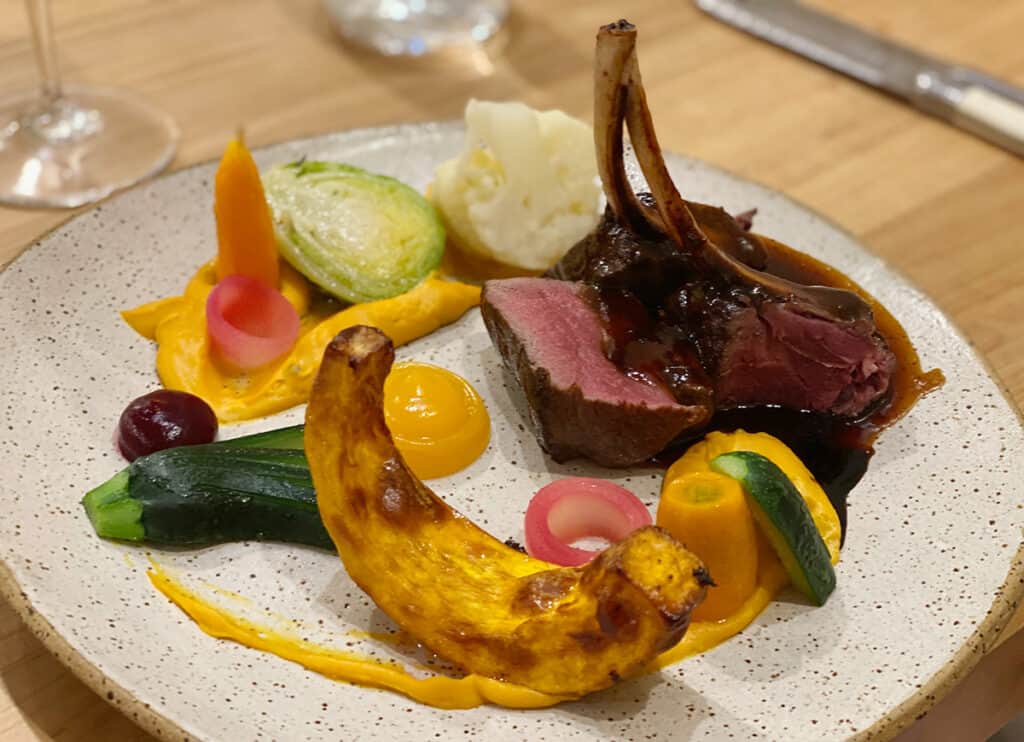 This place is great summer or winter with outdoor seating and bean bags on the slither of lawn road side, or a thick velvet curtain to make it cosy when the overhead heaters are on.
They also have inside seating and it's a rustic kind of restaurant that I just love.
They specialise in small plates. Try the crispy bites of pork belly on fennel and apple slaw, get the Southern style chicken pieces with watermelon.
We love the prawns with coconut and chilli, and they usually have a lamb that I hope everyone wants to tuck into. Of course you order any dish just for yourself!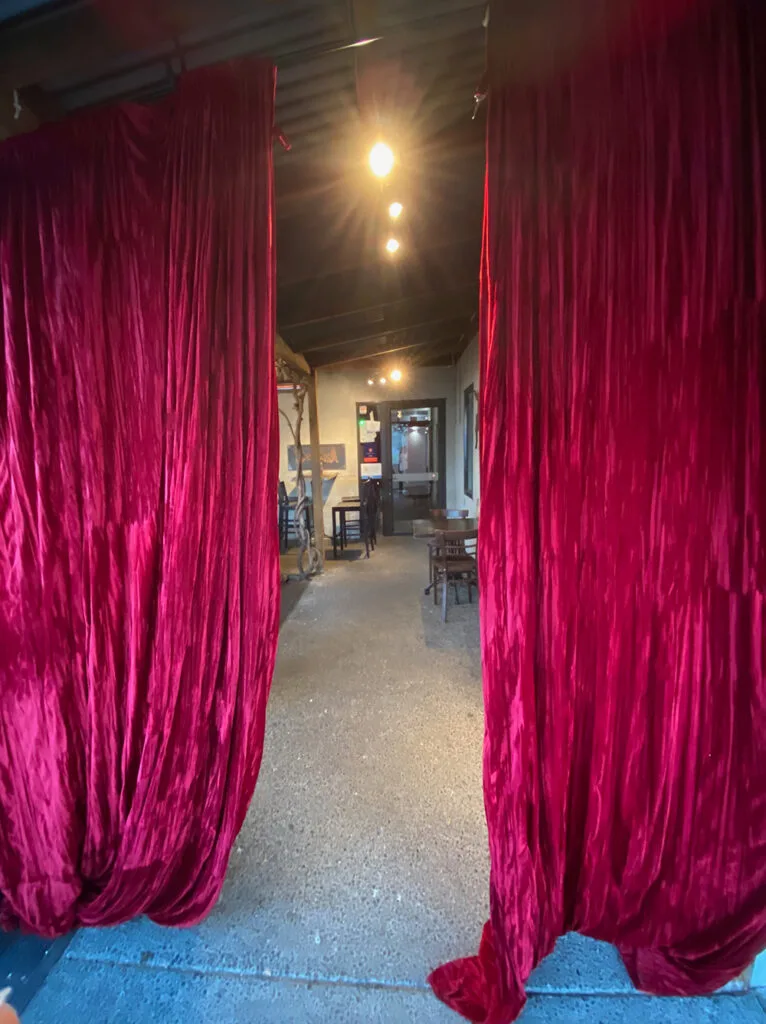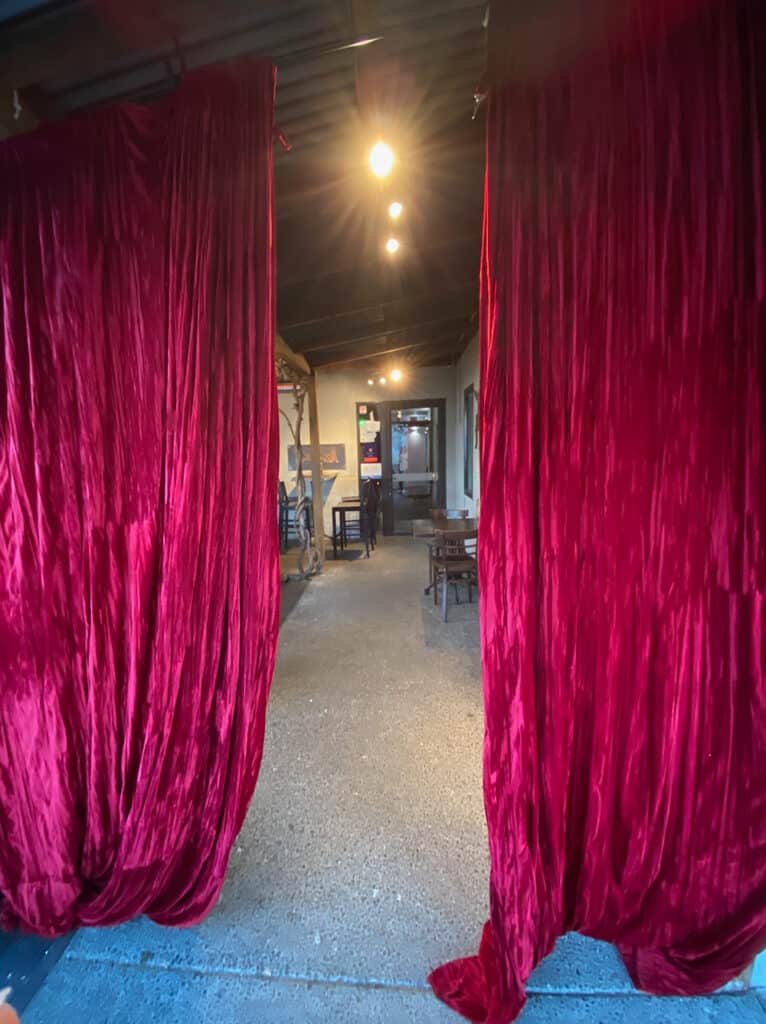 Coffee at Wright & Co
I like Wright and Co, up Joll Road, for a morning flat white and brunch. This is the go-to and that of my family who live in Havers too.
Lots of great food in the cabinet plus a menu from the kitchen. Tables are inside and outside on a lovely Hawkes Bay day.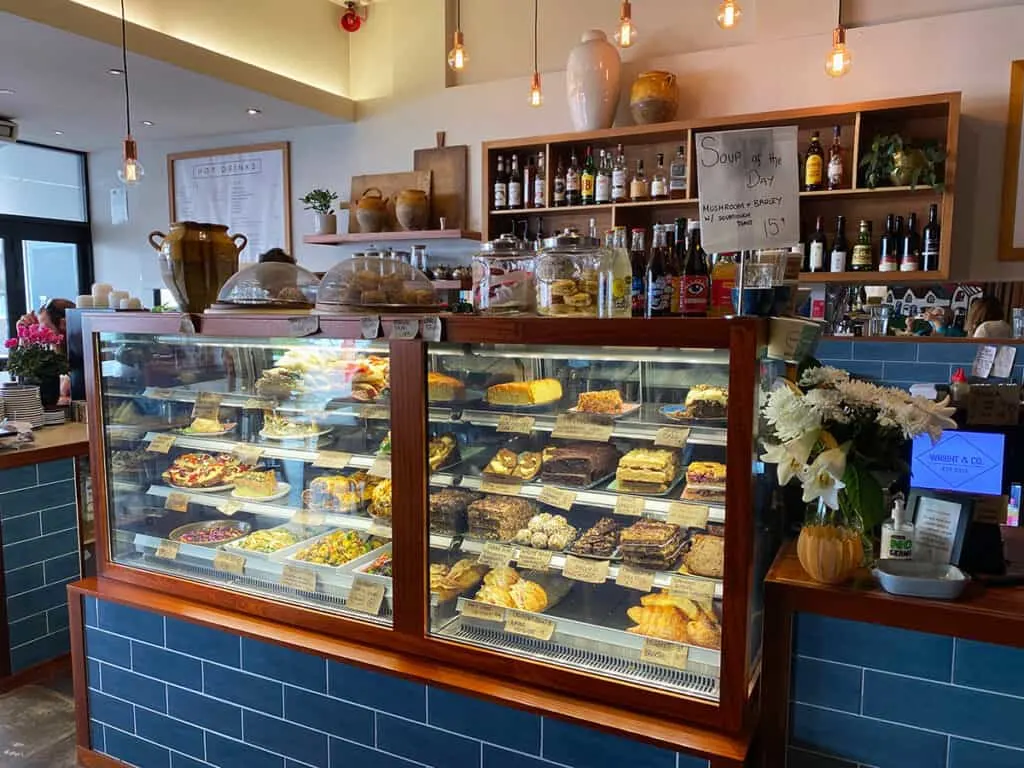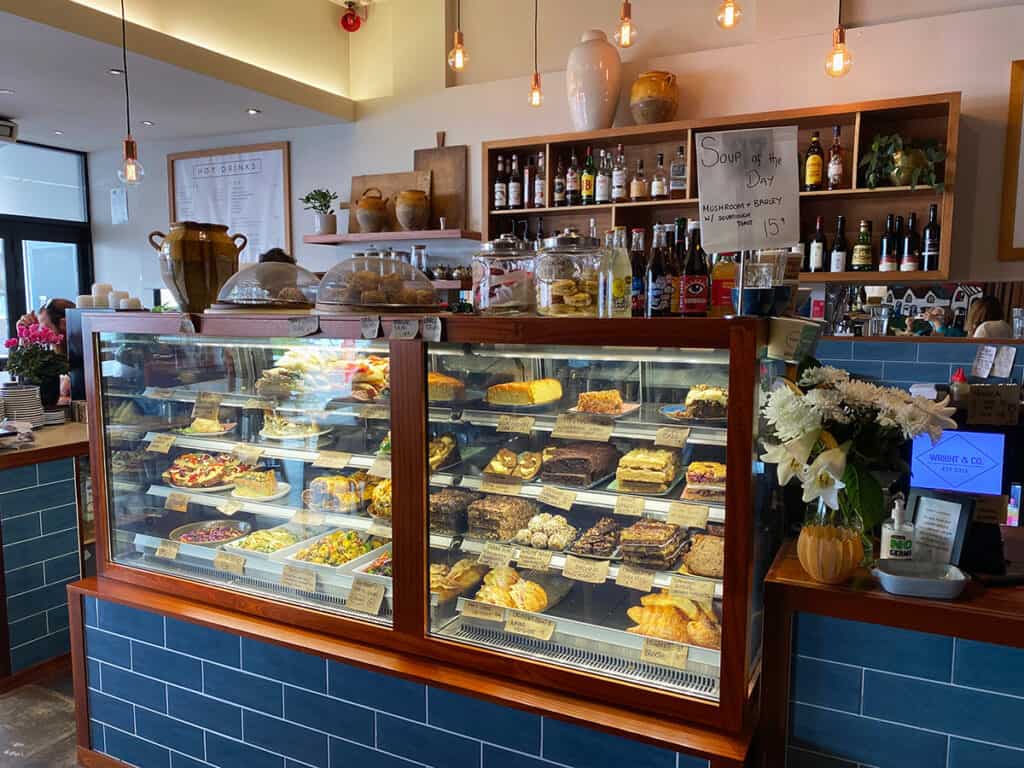 A busy and bustling meeting place for friends and family. Oh and they forgot our coffees last time I was there and offered me a full refund with apologies. That was unexpected and says a lot about them too.
The iconic bright pink building is hard to miss on Joll Road, but whatever you do, don't miss it.
It's open from 4pm till 10pm every night and is the closest thing to a real fair dinkum Italian experience you'll find in these parts. You help yourself to beer and soft drinks from the old fashioned fridge and they just add up the empties.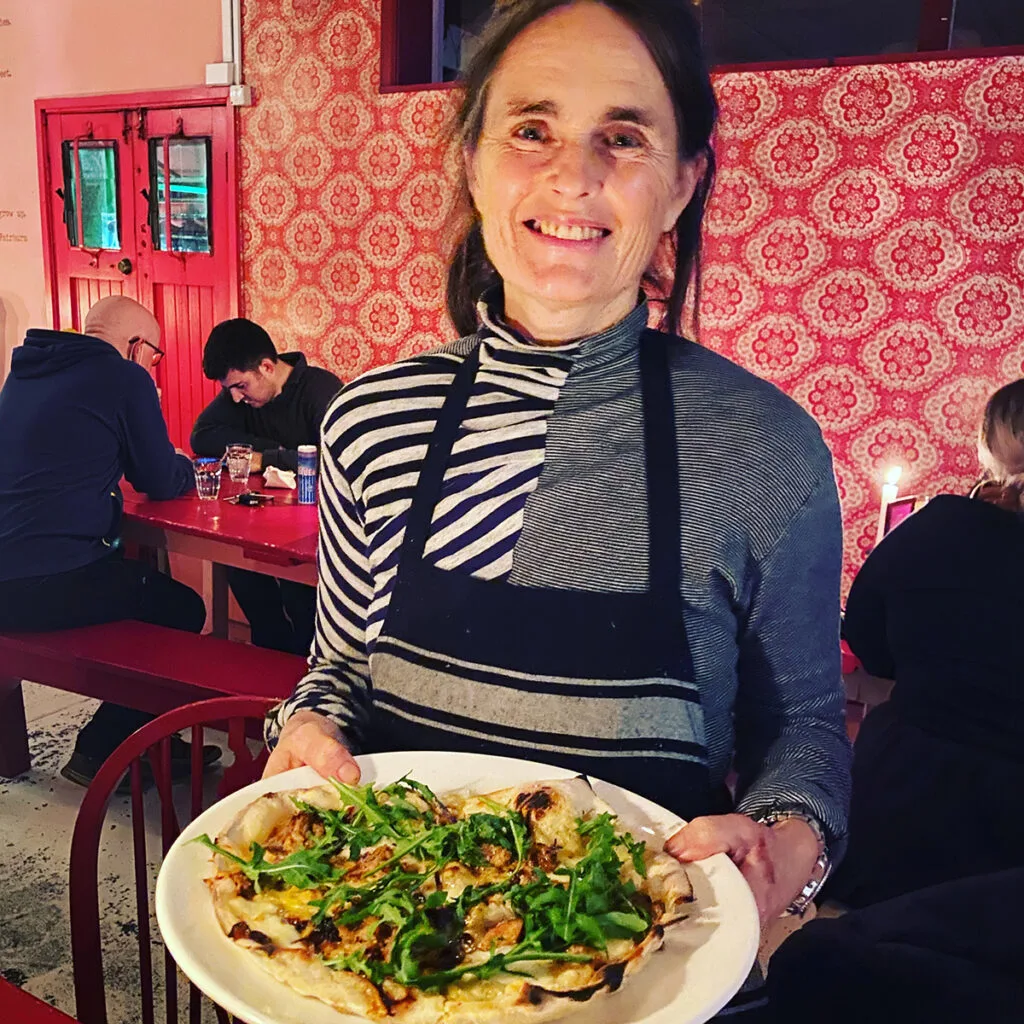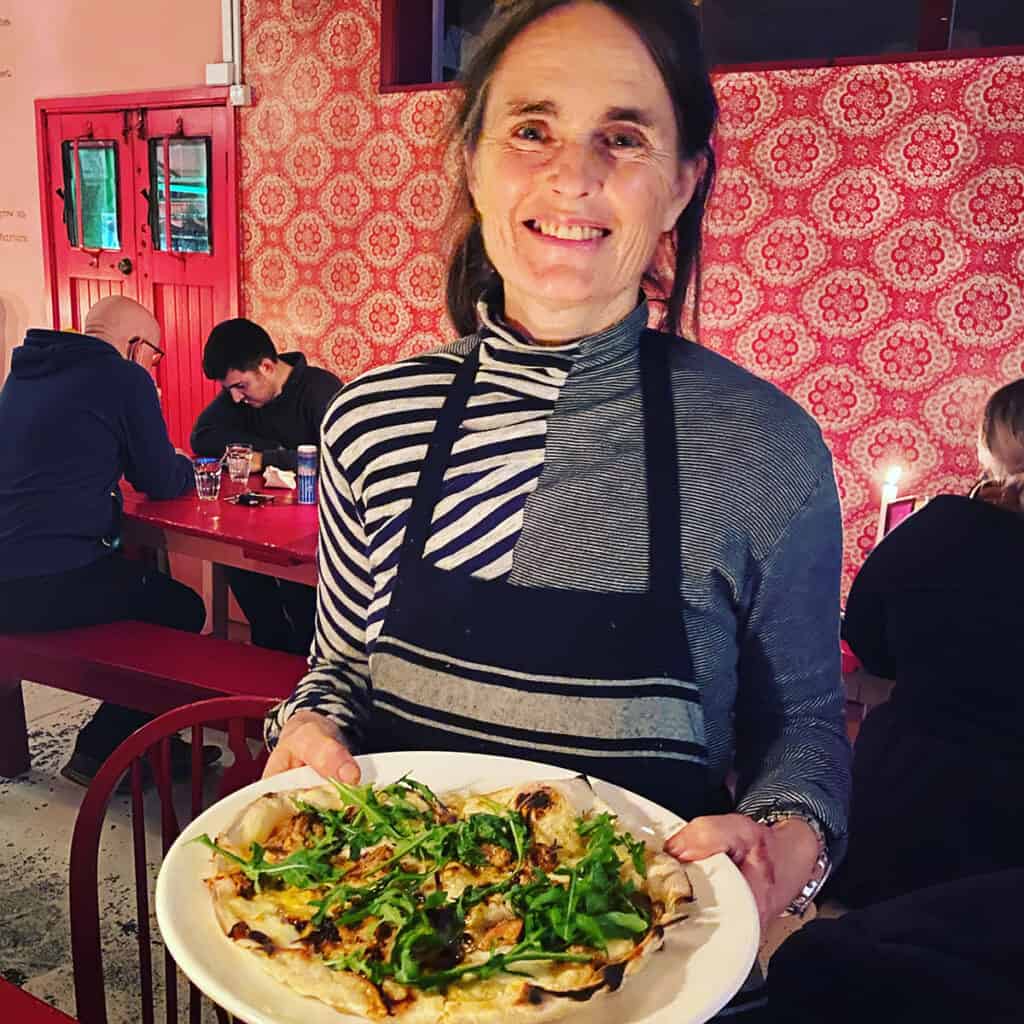 Their meatballs on pasta is sweetly delicious and the pizzas generous in size. The last time I went I had fish pie with a mashed potato top, but had a nibble of the above pulled pork pizza and ruled that superb!
They also have a truck and if you follow them on Facebook you'll find where they'll be to go and grab one on the run.
If you can't get into Pipi, or you don't fancy the loud buzz that comes with this energetic place, Alessandro's Pizzeria has moved from just down Havelock Road, to the new complex with Piku (opposite Pipi).
The old place only had about six or eight tables. This one is twice the size – but with that comes twice the work, said the owner as we were paying to go.
It was a bit of an undiscovered gem in the old location, but now it's buzzing with indoor and outdoor seating blending into Piku's outdoor seating.
They make a Neapolitan style pizza from Naples with a sourdough pizza base and pop them in the wood fire for 60-90 seconds and serve it hot.
They can do gluten free pizza too. You'll also find a page of pasta dishes, like lasagne and meatballs, but it's the pizza everyone comes for.
Pronounced May + Low (after the two guys who built it), this restaurant is in the Porters Hotel in the heart of Havelock North (once the Happy Tav for you former locals!). Walking distance from every eatery on this list (ok, not Craggy!)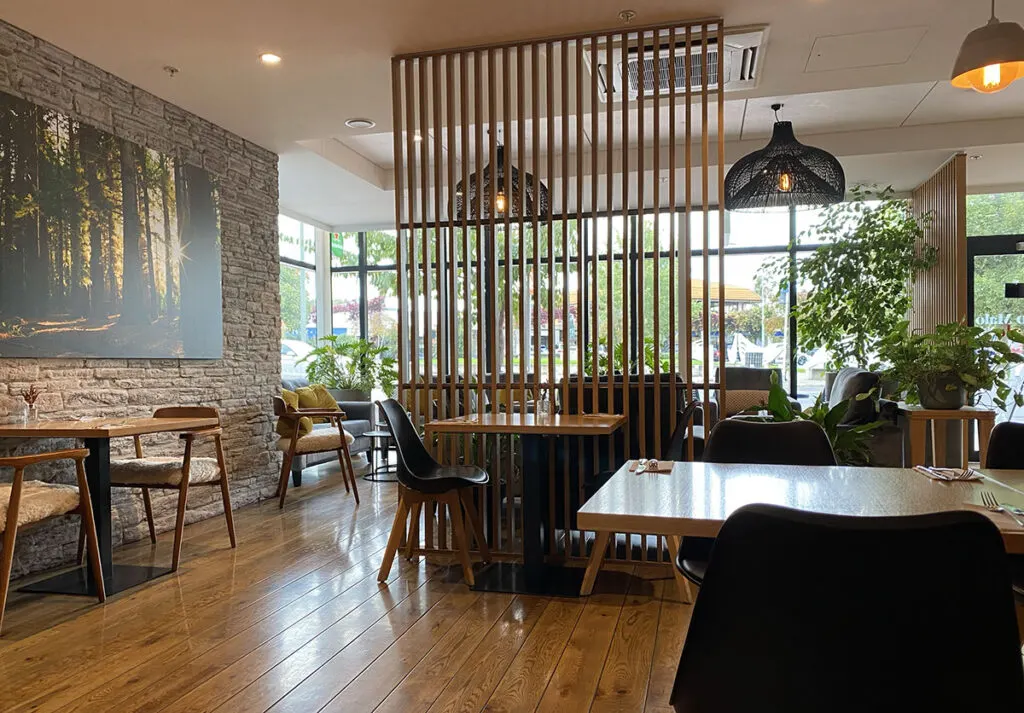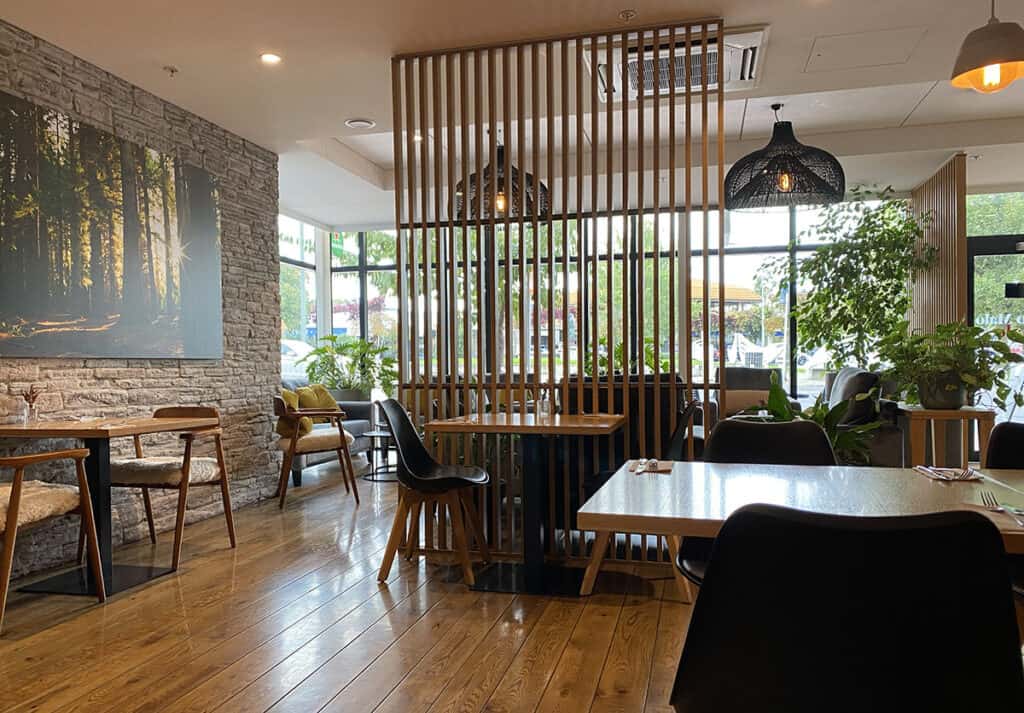 It's got a reputation for being fancy, so we had my husband's 50th there. I have to say, I think my meal was the dish of the night.
I recently went back for a late lunch/afternoon snack and a glass of wine with my brother who was visiting from Cayman Islands and sister, and my eyes spotted this delicious duck liver parfait profiterole. It's on the dinner menu, but chef said he'd do it at 2pm!
Today we all chose from the day menu (apart from the aforementioned profiteroles) and it was kingfish krudo for Richie and Vietnamese pancake for Pip with a glass of something local.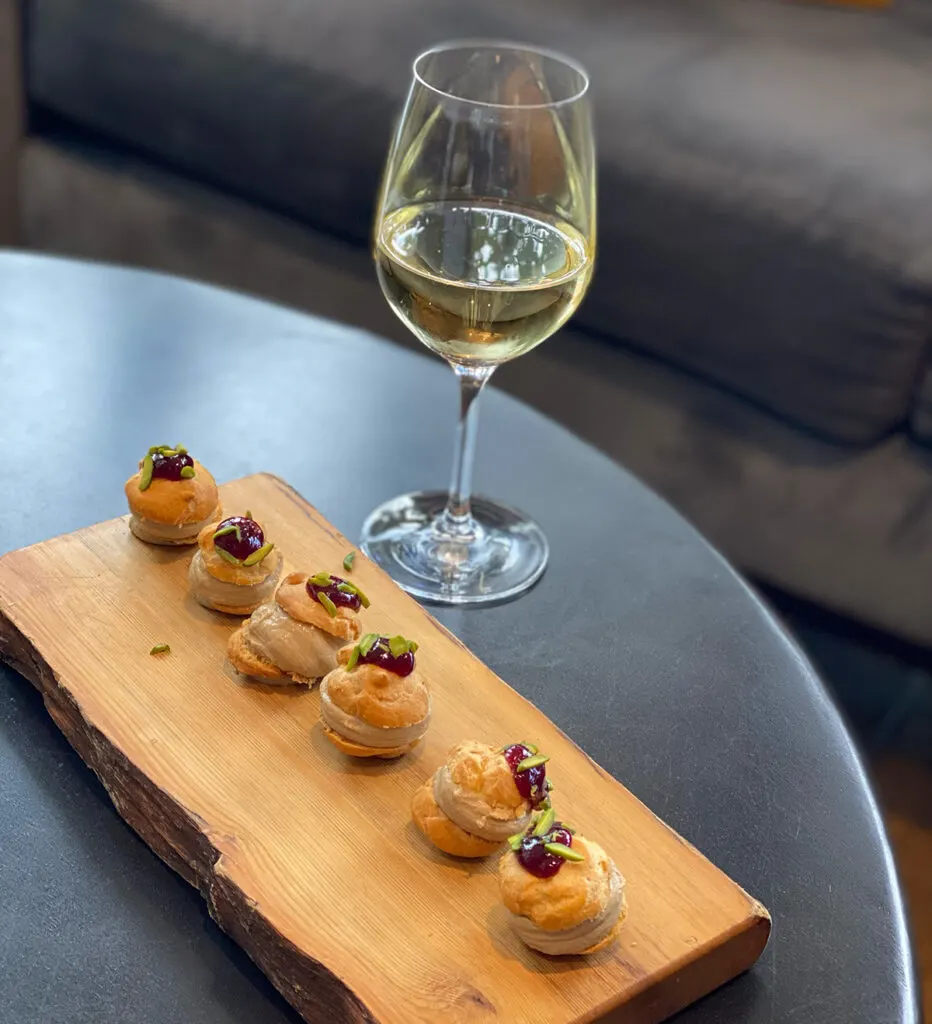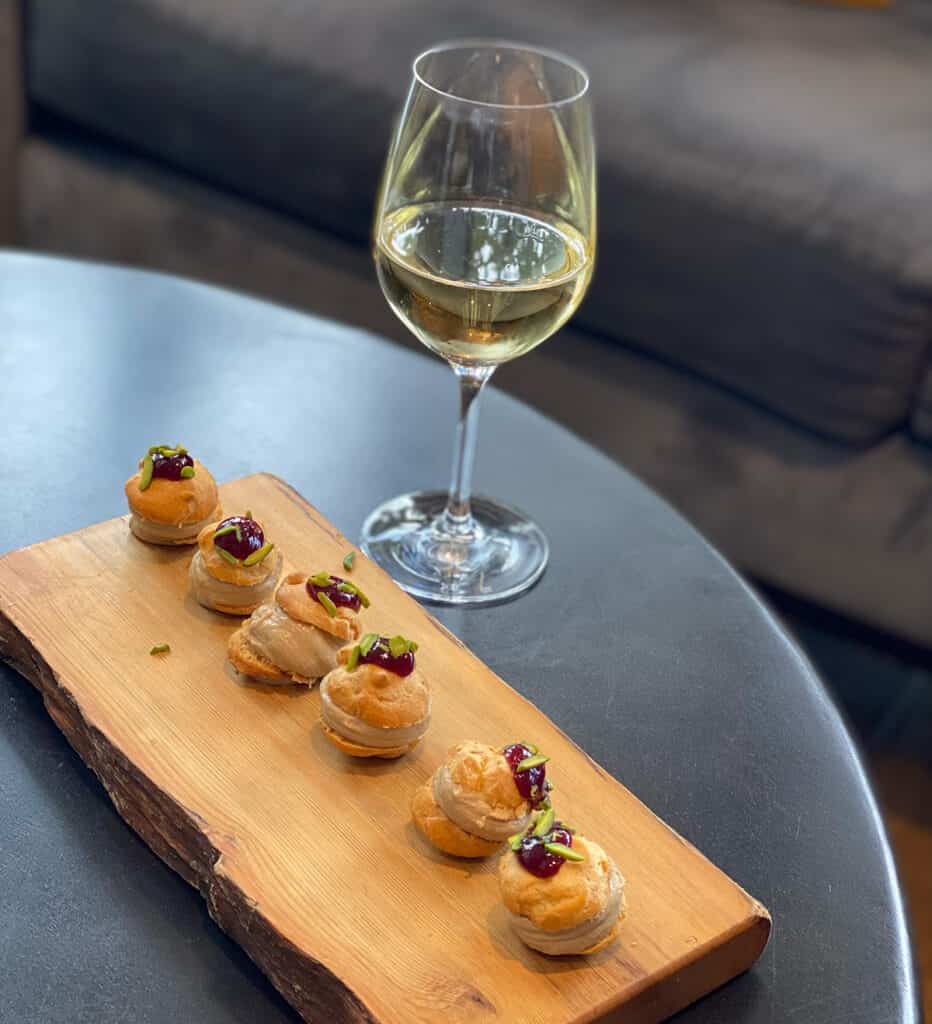 This kid on the block just arrived late 2013 and my family waited for a table in the busy throng to wrap our laughing gear around their delicious small plates.
You won't find piles of nachos, but the ribs, fresh cerviche, pulled pork tacos and other little plates of spicy delights have made this my new fave in Havers.
Prices are small too – we ordered two plates each and with a jug of sangria and other drinks for those weren't persuaded by the chilled red wine, we were out spending $35 each.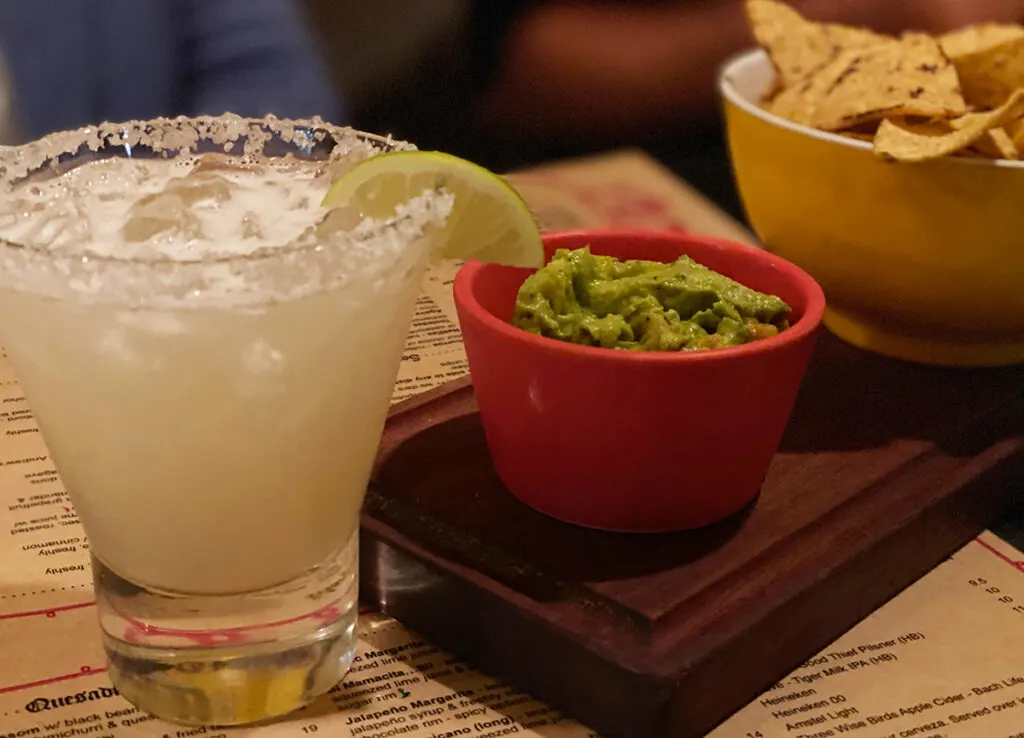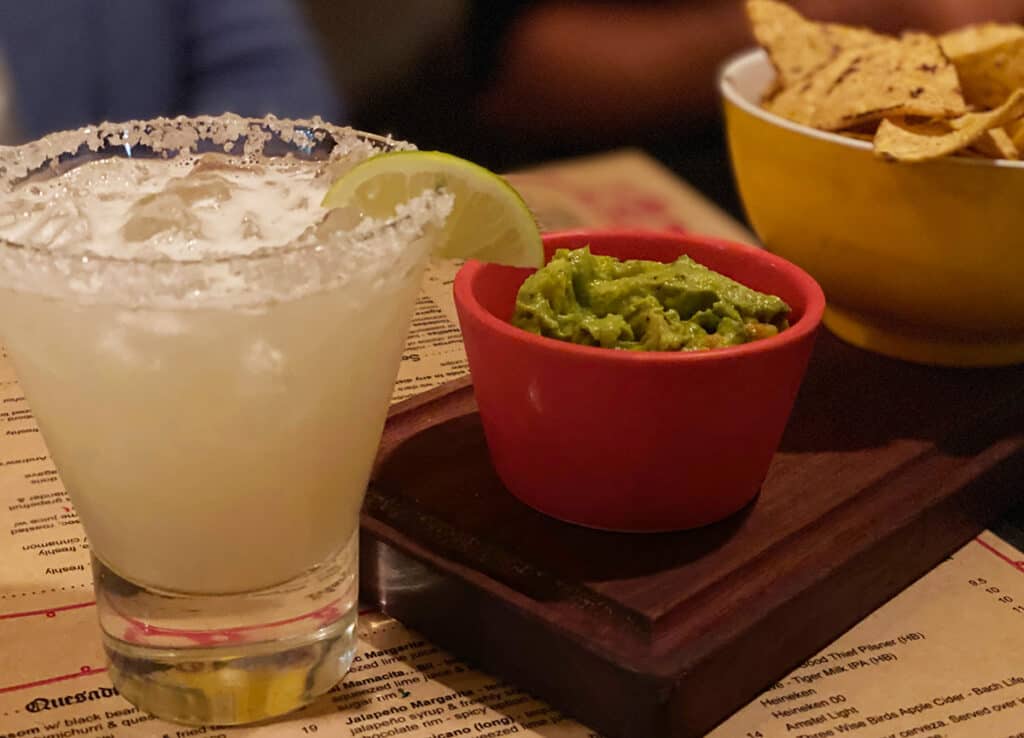 If you love a good Indian, this restaurant just beside Wright & Co is great. It's open 7 days and I've added it to this list after eating here when I last visited with my family. As is usual for Indian restaurants, we shared several dishes and polished each one off!
Update: the next time I came down we got takeaways from here. Yum!


For more info on Havelock North, click onto www.villageinfo.co.nz.
If you're looking for great places to eat in Christchurch you'll like this post too!