New York City is home to many tasty and exciting brunch restaurants that make the perfect lazy weekend morning, especially if you combine it with a visit to some of the best flea markets in NYC or a day of shopping till you drop in one of these 12 shopping neighborhoods in NYC.
But because it can be challenging to know which places are worth the hype, I asked a local New Yorker to give us a list of some of the best brunch places for the most important meal of the weekend in the five boroughs.
Whether you are looking for a great rooftop brunch for special occasions, a fabulous bottomless brunch in New York City, or just where to get the best avo toast or eggs Benedict, you'll have the best time at these top brunch spots.
Or you could "splash out" and take a bottomless mimosa brunch cruise on the harbor for views and live jazz with your gourmet brunch buffet.
*This post contains affiliate links. If you decide to purchase I will make a small commission at no extra cost to you.
This post covers 14 fabulous brunch spots including:
1803 NYC
Hamilton's Bar & Kitchen
Jack's Wife Freda
Jackdaw
Milk & Honey Cafe
Nom Wah Tea Parlor
Poco
The Half Pint
Cookshop
Toro Loco
Magic Hour rooftop
Violette's Cellar
Jacob's Pickles
The Penrose
This beautiful New Orleans inspired restaurant in Tribeca is the ultimate brunch spot to visit with your favorite girl gang.
The dining room is decorated to the nines with floral patterned wallpaper and neon light fixtures so, you can grab the obligatory Insta pic before you sit down. A live band plays jazz music on a balcony which also adds to the exciting atmosphere.
1803 has outstanding food and cocktails, especially on their brunch menu. You'll find classic brunch dishes like avocado toast to New Orleans staples like gumbo and buttermilk fried oysters.
They also offer several tasty eggs benedict entrées, including a delicious crawfish cake variation as well as small plates of pork belly bites and Cajun escargot.
While the restaurant does not have a bottomless brunch option, you will find many unique cocktails inspired by significant events or people from Crescent City.
Address: 82 Reade street, cnr of Church street
This lovely restaurant in Hamilton Heights is a must-try for tasty bites and cocktails filled with fresh fruits.
Hamilton's Bar & Kitchen has a beautiful outdoor setup and cozy interior that creates a welcoming atmosphere for guests. It also boasts the friendliest staff and knowledgeable bartenders!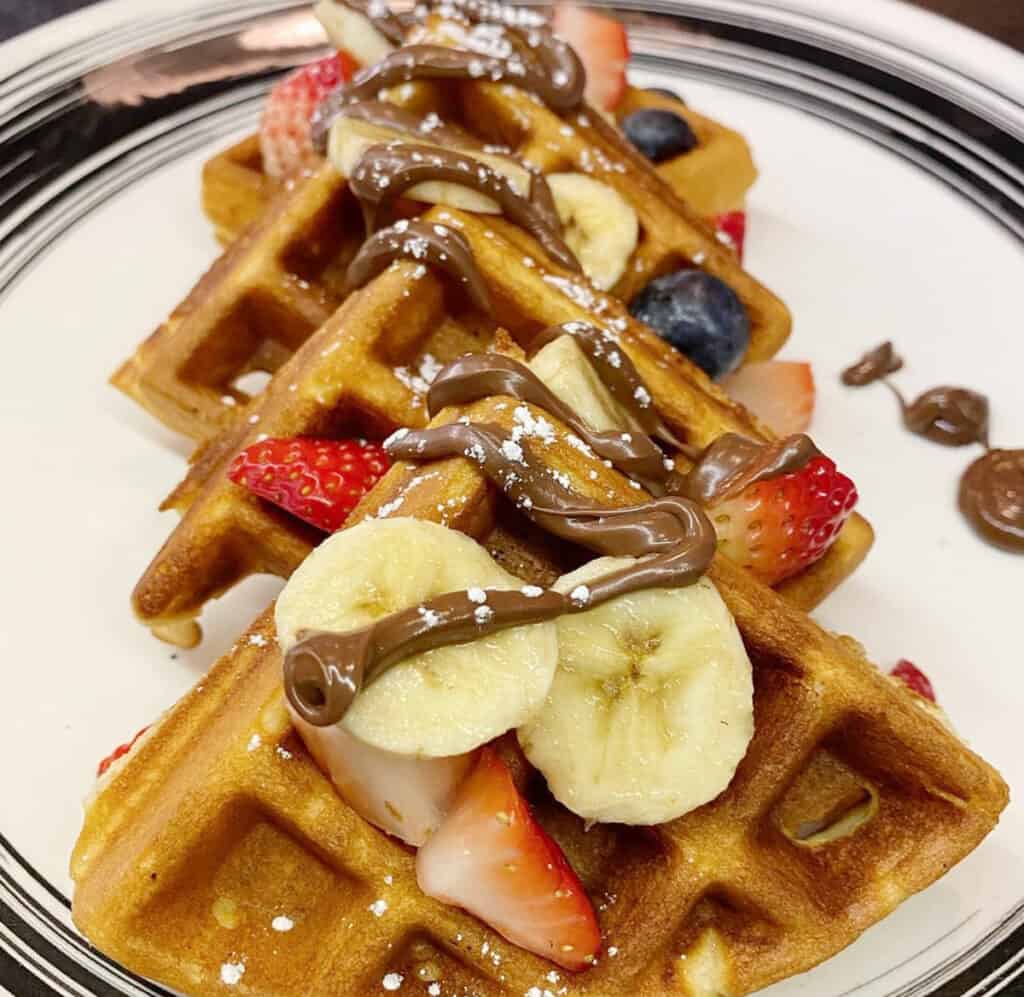 Hamilton's offers brunch on Saturdays and Sundays with a brunch menu that has various yummy dishes such as blueberry pancakes, lox omelet, and stuffed French toast. I am also excited to try the French toast sticks, which has me nostalgic about my childhood.
There is a myriad of coffee and teas available – including the flat white (for my Antipodean readers!) and chai and matcha lattes. Plus an assortment of fun cocktails and seasonal drinks on the menu.
Tip: I totally recommend checking out Hamilton's Bar & Kitchen before exploring Harlem and Hudson River Park.
Address: 3570 Broadway, Hamilton Heights
What NYC Brunch list would be complete without a meal at famous Jack's Wife Freda?
This all-day café has the sweetest origin story: founded by two immigrants, Jack and Freda, who married in 1930 and immigrated to NYC, opening their first restaurant in 2011.
Freda was a Jewish grandma who loved ensuring her guests were well fed with quality meals inspired by the couple's Israeli and South African roots.
This Downtown Manhattan institution is now owned by their grandson Dean and his wife Maya Jankelowitz, who are often there ensuring their guests are as well fed and looked after, giving the same exceptional service Bubbe did.
I guess you'd describe it as a new American restaurant, they serve tasty dishes all day long, but you wouldn't pigeon-hole this lovely menu into one cuisine. You'll find breakfast bowls and salads, steaks, schnitzel and meatballs plus lots of small plates and sides.
We highly recommend trying the best-selling matzo ball soup to keep you warm and cozy this winter season.
You'll find Jack's Wife Freda in three locations (in Chelsea, Soho, and West Village) all boasting a welcoming family ambiance for indoor and outdoor dining.
Located in the East Village, Jackdaw offers customers chill vibes and exceptional craft beer all week.
But it's the weekend brunch we love for excellent comfort food like the Irish bacon toastie and a breakfast burger complete with a fried egg, and twists on old classics. Oh and the craft cocktails.
This delightful restaurant boasts one of the most affordable bottomless brunch options on this list.
Jackdaw has an extensive cocktail list, including bloody marys, cold brew martinis, margaritas, and frozen pina coladas. For $24.50, you can drink unlimited brunch cocktails for an hour and a half. I know!
With such a diverse food and beverage menu, you need to add Jackdaw to your NYC brunch bucket list. Besides, who would say no to bottomless espresso martinis?
Address: 213 2nd Ave, East Village, Lower East Side
This lovely café serves up incredible brunch dishes seven days a week. You can find this hidden gem in Flatbush, Brooklyn.
It has a beautiful interior, keeping the original brick walls and accenting the decor with greenery and vibrant, colorful chairs. The restaurant also now has a terrific outdoor seating area that was developed for distanced dining.
But the main reason to visit Milk & Honey is for the food. They have a generous brunch menu with a whole category of egg dishes, but also buddha bowls, salads, chicken avocado flatbread, grilled flank steak panini, and crème Brulee French toast. Oh my!
The café also boasts yummy coffees (including a flat white)and teas to keep you energized throughout the day and an excellent selection of pastries, including the flakiest cinnamon rolls in Brooklyn!
Address: 1119 Newkirk Ave, Brooklyn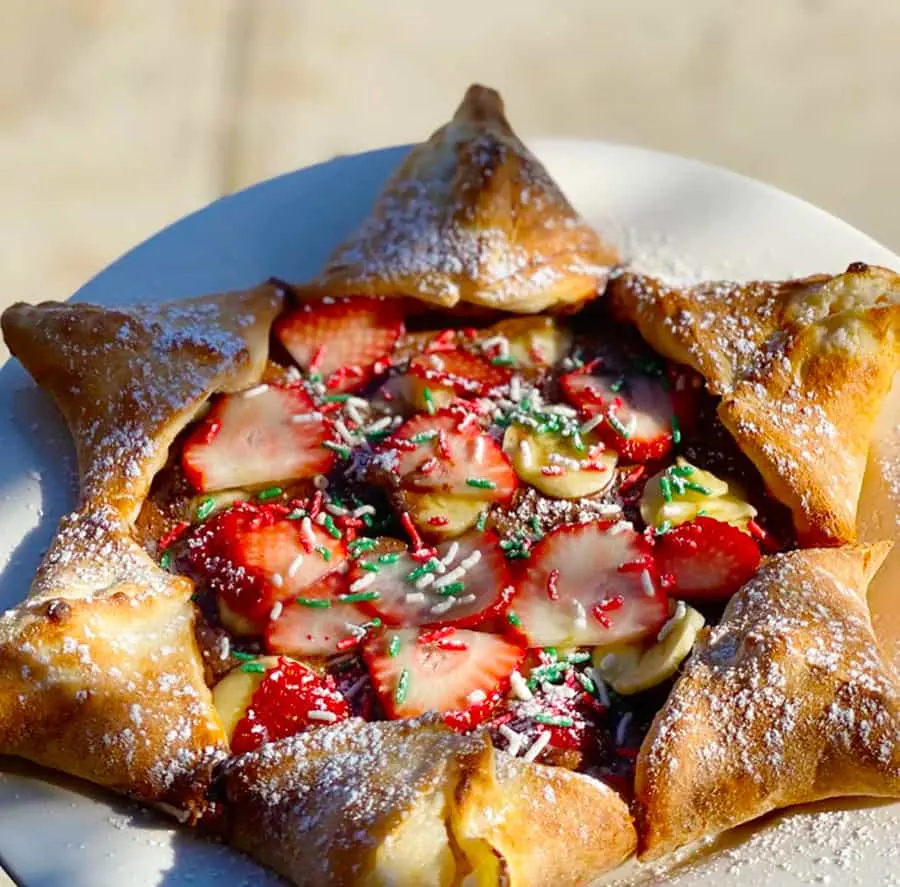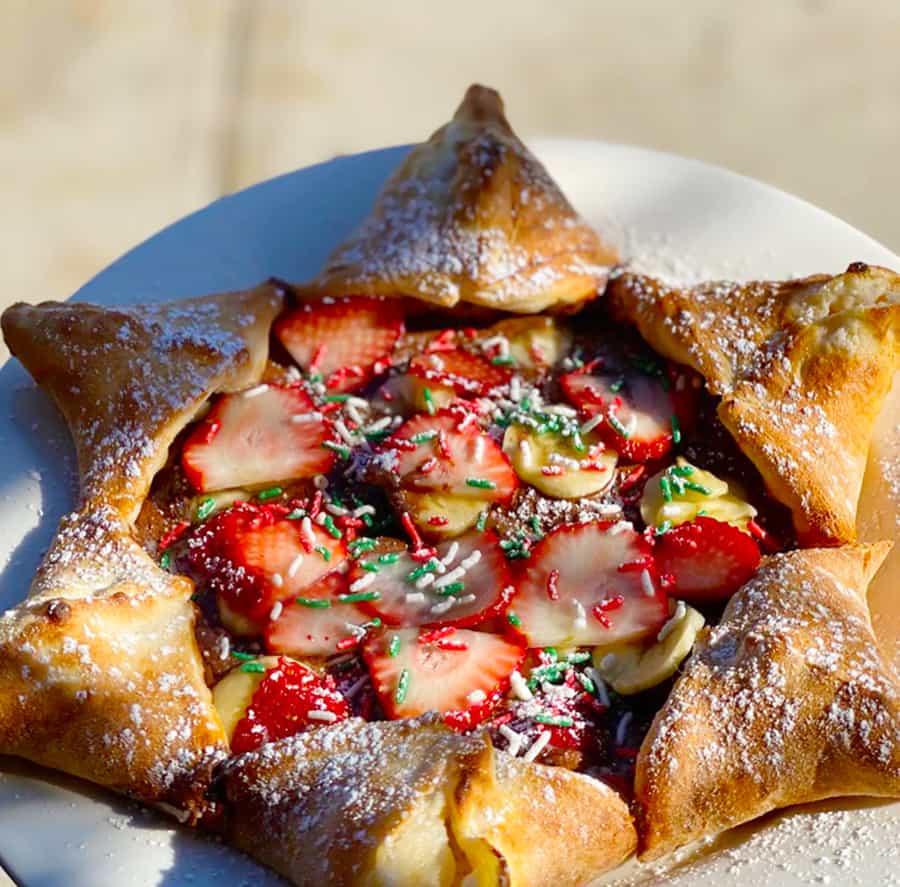 For a unique brunch experience check out Nom Wah Tea Parlor for dim sum.
It opened in 1920 as a tea parlor and bakery in the heart of Chinatown, Manhattan. The restaurant offers an excellent authentic experience with tasty Chinese-inspired dishes and teas.
Once seated you'll be given a menu with boxes to check for which dishes you'd like.
A few must-try menu items include beef rice rolls, shrimp dumplings and scallion pancakes. There are also a variety of tea flavors available, all arriving in a single-serve teapot.
If you make a trip to Nom Wah Tea Parlor, you have to try their mooncakes! It is one of the best-selling items on the menu and originally what the restaurant was famous for during the early 1920s.
Address: 11–13 Doyers Street, Chinatown
Poco NYC is a great place and one of the most exciting party brunches in city!
This Alphabet City restaurant offers guests delicious Spanish inspired dishes, fantastic music, and blow-the-cobwebs-away brunch cocktails. It is an excellent destination for birthday parties or group events too.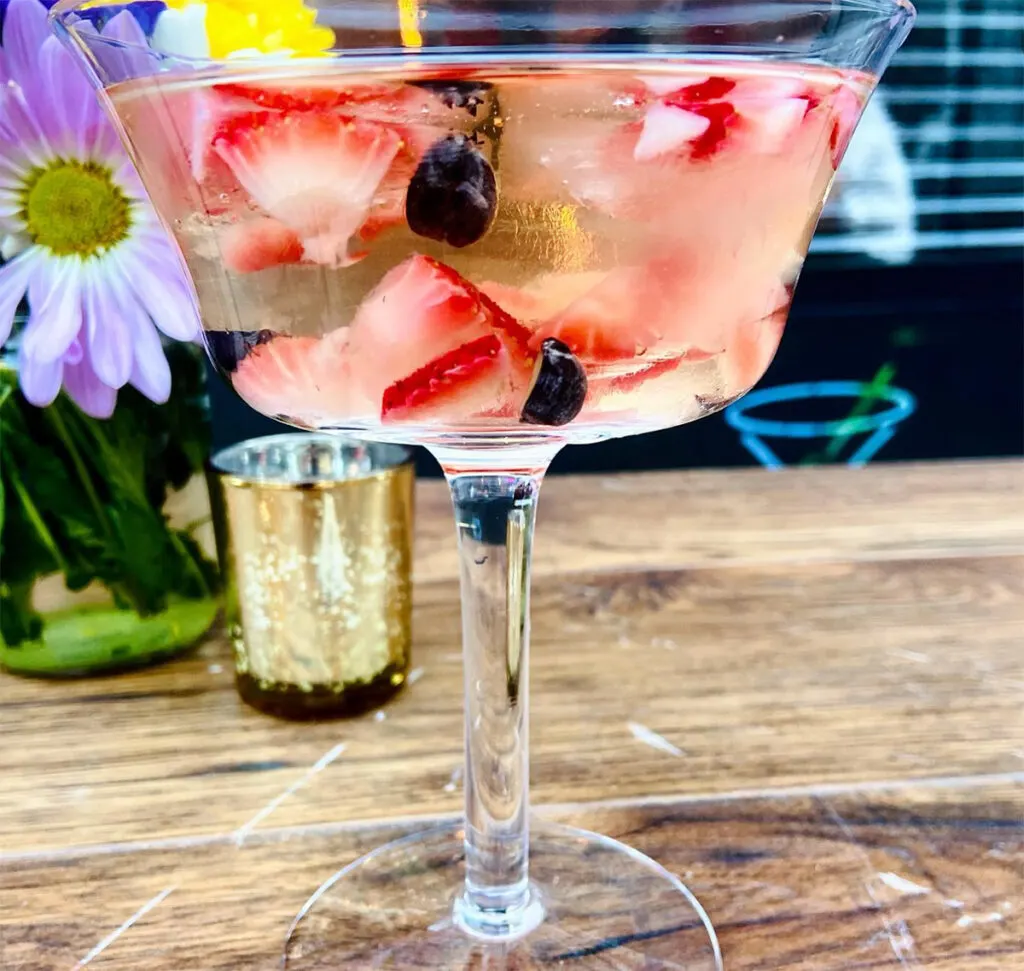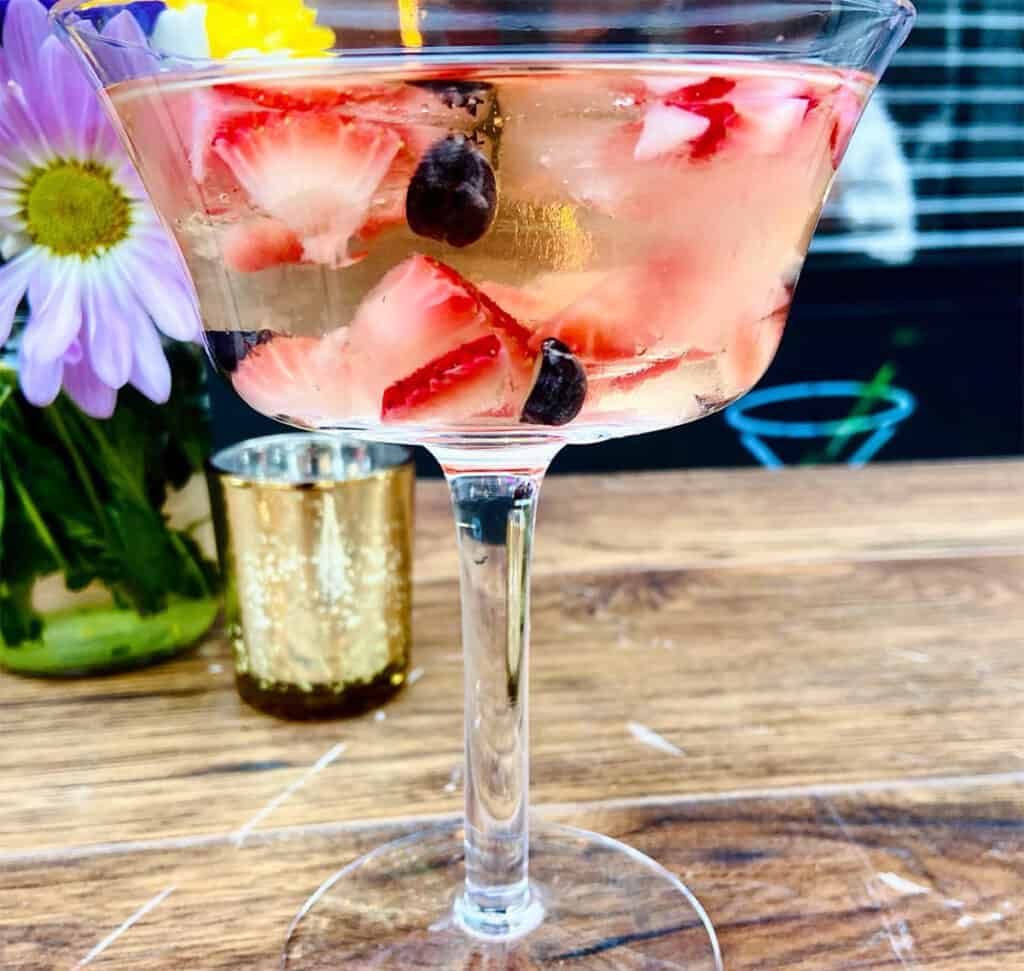 The restaurant offers a two-hour bottomless brunch starting at $45. Sure it is on the pricier side but we say well worth the price for excellent food and endless sangria.
Some of the best dishes on the menu include the challah French toast, lobster mac and cheese, the house special Poco burger and their award-winning vegan smoked truffle mac and cheese.
Do not forget to order the guacamole to split amongst your table too! It comes in several different flavors, all of which are super creamy and savory. They also do a bottomless dinner over two hours for $65.
Address: 33 Avenue B & 3rd Street, Lower East Side.
Head over to The Half Pint if you are looking for a fun and unforgettable NYC bottomless brunch!
Not only does this Greenwich Village restaurant have delicious food, but your mimosas or beer arrive in a massive tower pitcher.
This is an excellent spot for large groups ready to challenge themselves to finish an entire tower (or more) in ninety minutes. The bottomless brunch option costs $25 with the purchase of an entrée.
In addition to drinks, you will find a vast selection of brunch entrées available. Some tasty options include buttermilk fried chicken and waffles, eggs benedict, and shakshuka. They also have crispy French fries, which are essential to combat the boozy brunch!
Address: 76 W 3rd Street, Greenwich
If you're looking for the best Huevos Rancheros in NYC, you can't go wrong with Cookshop.
Located next to the High Line, Cookshop's Huevos Rancheros is made of baked eggs, black beans, ranchero sauce, creme fraiche, fried tortilla, monterey jack cheese, pickled jalapeno and red onions.
They serve great American food and this is one of the best places to eat in New York City. But it's not all baked eggs and egg sandwiches, try the casserole baked French toast or sides of pulled pork croquettes or smoked bluefish crostini with your cocktail.
And speaking of cocktails, I see on the list is a Flight of the Concord – which tickles my New Zealand heart.
It gets busy so avoid a long line, maybe make a reservation. You can also order online and pick up.
Address: 156 Tenth Ave at 20th St, Chelsea
This lively Financial District restaurant boasts an exciting atmosphere. It has a pretty interior with great music blasting throughout the venue.
We recommend trying to snag a seat in the outdoor patio, which boasts a hot pink neon sign.
Toro Loco has a wonderful Mexican bottomless brunch featuring the bloody mary (or maria), beer, mimosas, margaritas, and hard seltzers. It costs $26 with the purchase of a brunch entree.
The brunch menu has many tasty options too including breakfast burrito, dulce de leche French toast, and shredded skirt steak empanadas.
Plus, since Toro Loco is situated near all the awesome Stone Street bars, you can keep the party going long after brunch ends.
Address: 15 Stone St
For a brunch with a view, Magic Hour is on our list of the best rooftop restaurants in NYC, but the rooftop is also open for brunch from 11.30 -3pm on the weekends.
They have indoor and outdoor seating with views of the Empire State Building and lots of quirky specialties like the Pink AF pancake stack topped with cotton candy to be shared for two.
Start with a cold press juice and choose from the small but perfectly formed brunch menu that includes egg dishes, pastries, salads and sliders.
Address: 18th floor, Moxy Hotel, 485 7th Ave (at 36th St), Midtown
A trip over the Verrazano Bridge is well worth it for brunch at Violette's Cellar. This lovely restaurant and wine bar is in Midland Beach, Staten Island. It has an exceptional ambiance and looks like an actual basement wine cellar.
Once you are seated, the server brings over flaky miniature croissants to snack on while you decide on your brunch entrée.
A few tasty items on the menu include cookie butter pancakes, eggs benedict, and truffle egg toast. Weekly specials are always offered, including lobster flatbreads on Tuesdays.
There is bottomless brunch available daily featuring bloody marys, mimosas, house wine, and sangria. Although, if you are not feeling bottomless mimosas, we suggest trying one of their boozy iced coffees or off-menu espresso martinis!
Violette's Cellar is a must-try, especially to spend some time with your favorite group of girls.
Address: 2271 Hylan Bvd, Staten Island
For the morning after the big night before, you might have a hankering for some good old fashioned Southern comfort food. Think buttermilk fried chicken and biscuits drizzled with honey – and always pickles.
But they also make their buttermilk biscuits from scratch and serve them as sandwiches, or just with gravy.
As the name suggests, Jacob's is all about the pickles. They pickle everything from cucumbers and peppers to carrots, beans and beets. But you'll also find craft beer and cocktails using the most unusual of breakfast ingredients.
I'm a sucker for a plate of poutine, but you'll find everything on the menu from oatmeal to breakfast sandwiches, omelets to matzo ball soup.
If you don't get up to the UWS often, Jacob's Pickles is your excuse for its cool downtown vibe.
Address: 509 Amsterdam Ave, Upper West Side
The Upper East Side is transforming into a downtown rival and brunch lovers are rejoicing with this restaurant. You can read this cool guide featuring a high list of things to do on the Upper East Side.
The Penrose is a gastro-pub with classic brick walls and dark lighting – and it's huge. The space goes on forever and the drinks are good, but it's the brunch we're raving about. And so too are many others because it can get busy in here.
Try the French toast sticks, the eggs bene is delicious with really good hollandaise sauce, the Reuben fries are great and the burgers are amazing.
Tip: It's close to the MET so makes a great cocktail stop or dinner before or after. It would also be a great uptown date night or a casual dinner.
Address: 1590 Second Ave, Upper East Side
These restaurants are a great selection of NYC's best brunches, but they're also worth visiting for a drink and a snack any time of the day.
Read more: For the best dreamy rooftop restaurants in NYC you'll want to read this post. Perfect NYC restaurants for date nights, girls nights or groups who want the view with their dinner.
Read more: But before you go to brunch, you could call in at one of these fun flea markets in NYC to pick up a little find!
Read more: The best places to shop in NYC across all five boroughs and even an outlet mall just outside the city.
Read more: If you're planning a trip to New York, you might like my New York on the Cheap post with all sorts of tips – after you've polished off the bottomless brunch, of course 😀