It seems some people clearly need instructions for lying by the pool!
This guy is reading Hawaii for Dummies. It goes something like this: take towel from hot towel guy, lay it on sun chair (nearest pool steps is preferable), sit down and beckon hot pool girl to bring drink with umbrella in. Repeat tomorrow.
And if you need any more tips on great things to do in Waikiki, here's a few of my suggestions:
1. Take the trolley all the way down the main drag (Kalakaua Ave) to Ala Moana Shopping Centre when you need to get out of the midday heat. This is an excellent and HUGE mall with really posh shops and run-of-the-mill ones, enormous food hall, cinema and bars.
2. Scratch this – it's closed to make way for an upmarket retail development…. Get along to the International Marketplace on Kalakaua Ave to ferret for souvenirs, jewellery, sun dresses, weird gimmicks…
3. Go to a Hawaii College football game at Aloha Stadium and watch the cheerleaders (oh, and the game) whilst eating hotdogs in the stands.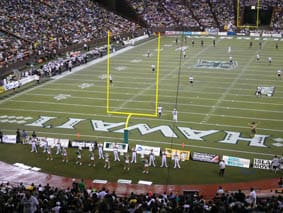 4. Walk along the beach and sit under the banyan tree at the majestic Moana-Surfrider hotel and people-watch over a nice cold beer.
5. Eat at Cheeseburger in Nation for greasy burgers and fries (go on, you're on holiday!)
6. Take the kids (or just yourself) to Honolulu Zoo right down by Diamond Head. Wander the extensive grounds or take a picnic on a Wednesday for the 6pm concert.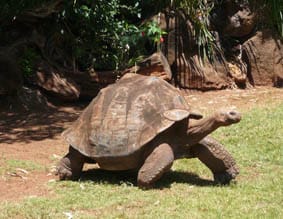 7. Dine at Roy's on Waikiki Beachwalk for a bit of fine dining on "Hawaiian fusion cuisine" in the hubbub of Beachwalk.
8. When in Hawaii you really must surf. Get a lesson or rent a longboard and head out into the waves. The latest craze actually seems easier though – punting on your longboard (not that I tried it!)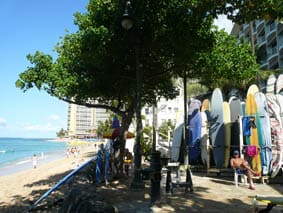 9. Pretend you're ex-miltary and have dinner at Hale Koa Hotel – exclusively for US Military and right on the beach (down near Hilton Village). RSA prices on beer and cheap dinners. (Actually if you arrive and say you're visiting, the manager will most likely "sponsor" you in.)
10. Swim in this man-made lagoon down at the Diamond Head end of Waikiki in front of Aston Hotel. It's not very crowded and the waves are blocked by this wall.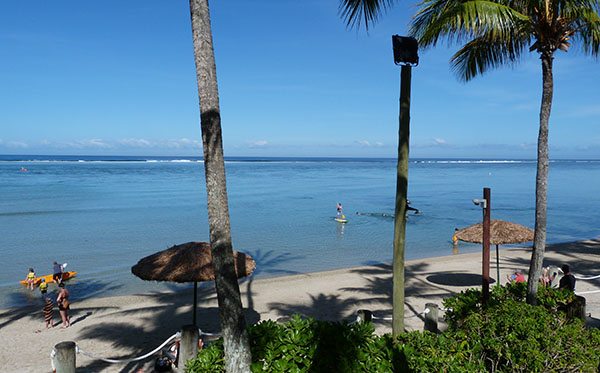 Save