This is for anyone who wants to drive California's iconic Pacific Coast Highway but can't be bothered figuring out where to stop, shop and stay.
I call it the no-brainer itinerary (since I've just done it all for you) of 5 glorious days starting in LA, spending 2 nights in beautiful Santa Barbara, 1 night at Big Sur and 1 night in Santa Cruz before arriving in San Francisco.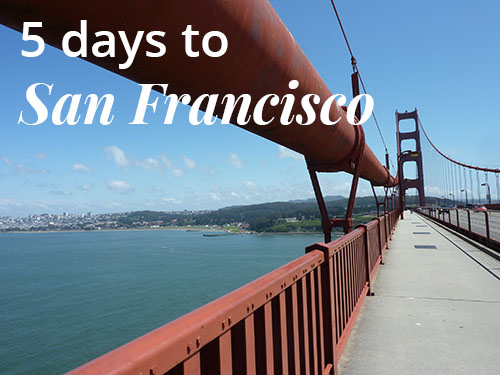 First, lets allay all fears of driving in the States. It's a doddle.
But second, make sure you have a GPS. I took mine from home and downloaded the US maps before I left for about $70. Money well spent, let me tell you. However if your GPS is as smart-alec as mine, he'll try and take you on the shortest route rather than the most scenic. Hence taking off the wrong way for the first mile inland to the Los Angeles freeway. However, once onto him, we fooled him by putting coastal destinations along our route and adding new ones as we reached them.
Ok, so starting in LA's stunning beach town of Santa Monica for two days of R&R after our flight from New Zealand at the majestic Fairmont Hotel (with an enormous 130-year old fig tree in the front), we shopped the Third Street Promenade (two blocks from the hotel).
The Fairmont is the regular hangout of Amazing Race guy Phil Keoghan (I know this because I saw him there with a clip board and an ear piece). My travel buddy Kate and I had a bungalow room which we got to by weaving past the pool and outdoor nooks for playing chess or chatting with friends, around the garden and turned left at the water fountain. It's plush and old and they serve the best chicken liver parfait (read fluffy pate) I've ever tasted.
(Read my post on my favourite rooftop and styly cool bars in Santa Monica here >>)
(Read my picks for 5 great Santa Monica hotels here >>)
Let's go!
Day 1 – Santa Barbara
Pillow talk: Brisas del Mar
Don't miss: Camarillo Shopping Outlets
From the Fairmont, Highway 1 is just one block through the traffic lights down to beach level where views of the half-kilometre wide sandy beach stretches out to the ocean – perfect for sunset wine watching (although not whilst driving).
Just 40 minutes north are the Camarillo Shopping Outlets. Three clusters of shops and eating places with brands like Gap, Banana Republic, Forever 21, North Face, Nine West, Calvin Klein, all at ridiculously cheap prices, although all end of summer stock when we went.
Preferring to stay on the coastal road rather than head inland over the ranges, we teased the GPS with another little out-of-the-way coastal town on our way to Santa Barbara. Clearly you need a paper map for such deception, or at least one of the visitors magazines with a California map (you don't need anything with serious details).
Santa Barbara is less than an hour from the outlets and I maintain, is the prettiest city in the United States so plan to stay two nights. Thanks to strict building codes brought in after the devastating 1925 earthquake, buildings are Spanish adobe style reflecting the roots of the town, they are no more than 2 stories (in some cases you'll see an office block at 6 floors, but certainly no high-rises). Brightly coloured bougainvillea spill from walls and the tree-lined main street is edged with shops, behind which are piazzas with more shops, fountains and lovely open spaces and check out the cycle lanes – easy peasy. Parking is cheap here – free everywhere for first 75 mins then $1 per hour.
The weather is gorgeous pretty much year round due to the city being hugged by the Santa Ynez mountains which keep much of the hot desert wind at bay while the ocean breezes are largely quelled by the Channel Islands, just off the coast. Again the sand stretches for what seems like miles.
Brisas del Mar is about 3 blocks from the ocean, is more motel than hotel, and has a free wine and cheese hour at 5pm followed by hot cookies around 7pm.
Day 2 – Santa Barbara
Visit the Old Mission,Santa Barbara which stands majestically overlooking the city. Founded in 1786, this is still home to Franciscan friars (although we didn't see any when we went. I think they cloister themselves away making beer and meditating).
For $4 you can take a tour through the ancient hallows, the photogenic gardens and old cemeteries, gaze at the art and architecture and just generally take your time to marvel.
Another must-do is climb the steps (actually only 2 flights as there is a lift) to the rooftop of the courthouse and look down over the 'American Riviera'. The courthouse itself is so beautiful you'd think it was a tourist attraction, except for the clip-clop of legal secretaries stilletos carrying piles of paperwork and signs above doors saying 'In Session'.
Grab lunch at Olio Pizzeria for some authentic Italian or take the Urban Wine Trail and go tasting in the middle of the city. Wander down to the beach and out on the pier to check out the innovative beggars urging you to throw a coin into their lair. (See my pics here >>>)
Day 3 – Big Sur
Pillow talk: Ventana Inn
Don't miss: Hearst Castle
This is the longest driving day (made even longer on our trip due to a massive slip blocking Highway 1 some three months earlier meaning a 4-hour detour inland on the 101. But you won't have to do this.).
We started with our essential morning coffee in Santa Barbara (I'm not a Starbucks fan and am pleased to report that boutique cafes who make a decent latte are springing up over here) and headed towards San Luis Obispo for our lunch stop. Other places worthy of slowing down are Solvang (the Danish capital of the US) and more shopping outlets at Pismo Beach.
San Luis Obispo is famous for its Thursday night street market, but instead we found Cielo Cantina on Chorro Street, a Mexican restaurant with an outdoor firepit where we sat in the sun munching on twice-cooked tortilla chips and eating crab cakes and Caesar salad washed down with a cheeky Corona. Alas a parking fine also ensued. They must have watch-dogs timed to pounce the nano-second your 30 minutes is up. US$33 dollars for the privilege.
Hearst Castle is a must-see even if you have hours of driving ahead of you! Part of the Hearst publishing empire and great grand-daddy to Patty (nudge, nudge). But seriously this is such an amazing place. What started out as a humble bungalow to be built on the family ranch at the turn of last century, became a 130+ room 'castle' that took 28 years to complete and entertained Hollywood glitterati in the 1930s. Ohhh if these walls could talk…
Ventana Inn in Big Sur is worth the drive. Set in 243 acres of trees high above the ocean it's a sanctuary/retreat and you'll find people roaming around in their fluffy white bathrobes heading to the spa, or just sitting outside in the sun. It has divine open fire places in the rooms and a clothing optional pool (which took me by surprise as I was exploring the property next morning with my camera. Alas no pics, for fear of being arrested). There are also Japanese hot baths and a sauna, but I was a bit nervous to venture further around lest I see more portly middle-aged bottoms.
The restaurant served up a bison steak for me with a big red wine and hand-picked scallops from Maine for Kate (or we could have had Amish-raised pork) before we crashed in our room and threw an innovative sack filled with kindling and wood on the fire and all we needed to do was light the paper tag and voila – a camp fire in our room.
Day 4 – Santa Cruz
Pillow Talk: Dream Inn
Don't miss: 17-Mile Drive from Pebble Beach

Setting off up the rugged Big Sur coastline, we made a few photo op stops of bridges and kite surfers and tootled into Carmel to see if we could find Clint Eastwood – mayor in the 1980s. Alas no. Carmel is a higgledy-piggledy town sloping down to the sea, studded with towering pine trees and wooden-tiled roofs growing lichen. The only thing we could afford here was a cupcake – although there was a sale on at Anthropologie (some of you will notice your hearts just skip a beat).
Two hours was plenty on this blustery day and parking was a nightmare, so the next stop was Monterey via the famous Pebble Beach golf course where more spectators than players are found in the souvenir shops and dining at one of the three bars/restaurants.
Take the road '17-Mile Drive' which weaves around the coast from the golf club north towards Monterey and fantasize at the $20,000,000 houses hidden among the trees or with rocky gardens rolling down to the sea. There are other golf courses here too, just not as famous and therefore not as crowded. (Peter Hay Golf Course, Spyglass Hill Golf Course, Poppy Hills Golf Course – but unless you've teed off from Pebble Beach, why bother?)
We arrived in the surfy town of Santa Cruz (although Huntington Beach officially now holds the name of surf capital after years of battling it out).
Dream Inn is beautifully decorated (recently refurbed) and is literally right on the beach. Its 165 rooms all have ocean views with private balconies and being lulled off to sleep by the crashing ocean is just magic. It's also at the foot of the pier that stretches out into Monterey Bay lined with souvenir shops and seafood and 'burgers and fries' kinda restaurants that proved ideal with a beer to watch the swell of the waves roll under us to the beach. The Santa Cruz Boardwalk was built over 100 years ago as a bath house and now has all the old fashioned rides and side shows, plus a few more whizzy ones, to keep the kids in a daze for days.
This is a surf beach and the weekend we were there a competition was underway by the time we pulled back the curtains. The pedestrianised town has boutique shops, art galleries, spas and cafes.
Day 5 – San Francisco
Pillow talk: Handlery Hotel
Don't Miss: a walk/cycle across the Golden Gate Bridge

The last stretch to San Fran is only about an hour so we headed off late morning and put Sausalito into the GPS to take us over the famous Golden Gate Bridge (which is 3km long so a full walk might not be that enticing). This cute seaside town is more of a village with waterfront pubs, antiques, art and other boutiques. It's also perfect for photographing the views, including Alcatraz.
After an hour here we had a bit of time to kill before returning the car so found out that the famous row of painted villas with the city in the background is called the Painted Ladies (now you won't have to faff about asking cops and garage attendants like I did) and is located on the edge of Alamo Square. These houses were in the opening credits of Full House and also starred in So I Married an Axe Murderer.
As luck would have it, the car was to be dropped at Hertz, literally one block from the Handlery Hotel on Union Square. Jon Handlery loves kiwis and in fact, donated US$10,000 to the Christchurch earthquake fund, so for that reason alone, stay here! But the hotel is right on Union Square, it's family owned, and there are 2 wings. One is accessed by the main lift in the lobby and the other past the pool. They also have a restaurant/bar attached and I was particularly honoured to receive a Jon Handlery bobble-head doll. Thanks Jon!
And that's it. Phew. A brilliant 5 days and I'd thoroughly recommend it to anyone 🙂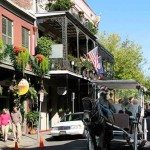 ___________________________________
If you liked this roadie, I think you'll also like our "Music Road Trip" from Nashville to Memphis and finishing in New Orleans. Such a fun trip too!