Rome wasn't built in a day (sorry, I couldn't resist) and trying to see Rome in a day is ludicrous, but when you're on a cruise and it's all you have, you've got to go for it and make some tough decisions about what to see and what to leave out!
If you have more time, and once you've seen all the highlights, you'll love these unexpected things to see in Rome too.
But in our one day in Rome on our cruise, we decided to throw the bulk of our cruise excursion budget at Rome because this was a city we really wanted to see and not spend the day waiting in lines.
We got to skip lines, go behind the scenes and whistle through the heroes of Rome – here's what we did…
A day in Rome
I'm on the Royal Caribbean Vision of the Seas and like most cruise ships of this size we docked when the sparrows were farting at the port of Civitavecchia, about an hour and half by road from Rome.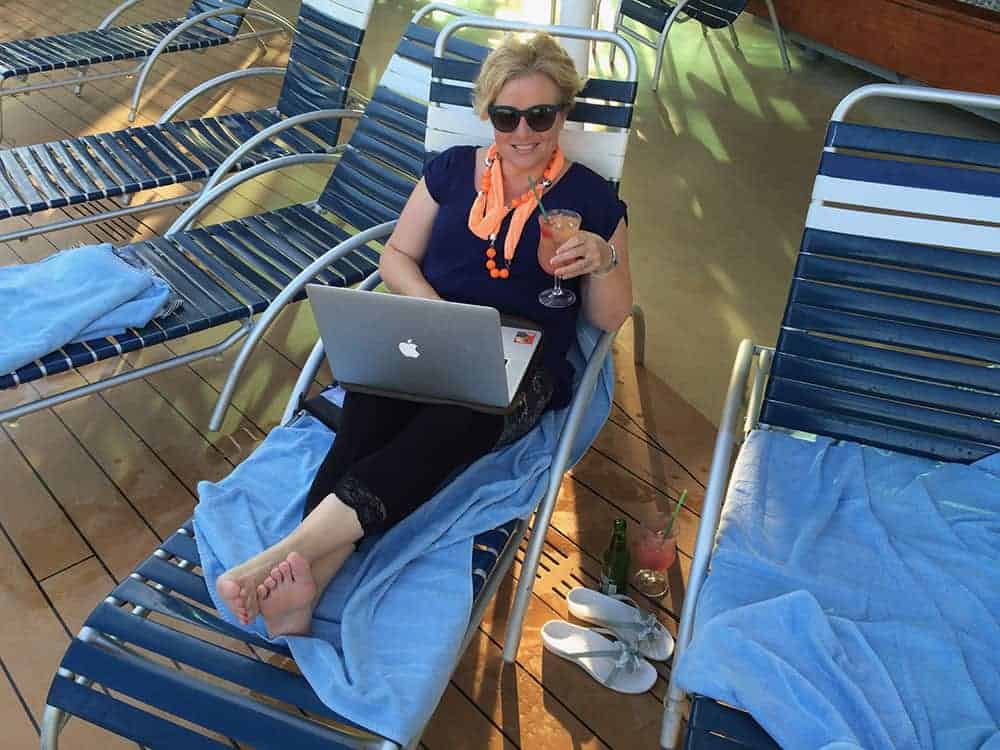 It was October in Rome and also our fifth wedding anniversary and while I had been to Rome about 10 years ago, my husband hadn't ever been.
Here's some tips for seeing Rome in October.
So we forked out for the spendy VIP Tour of Rome ship excursion which included our coach transfers, a local guide, skip the line tour of the Colosseum, skip the line tour of the Vatican museums and the Sistine Chapel and lunch.
The cost was US$349 each, but after seeing the sea of humanity lined up (in the drizzle) to get into these sites, we reckon it was money well spent.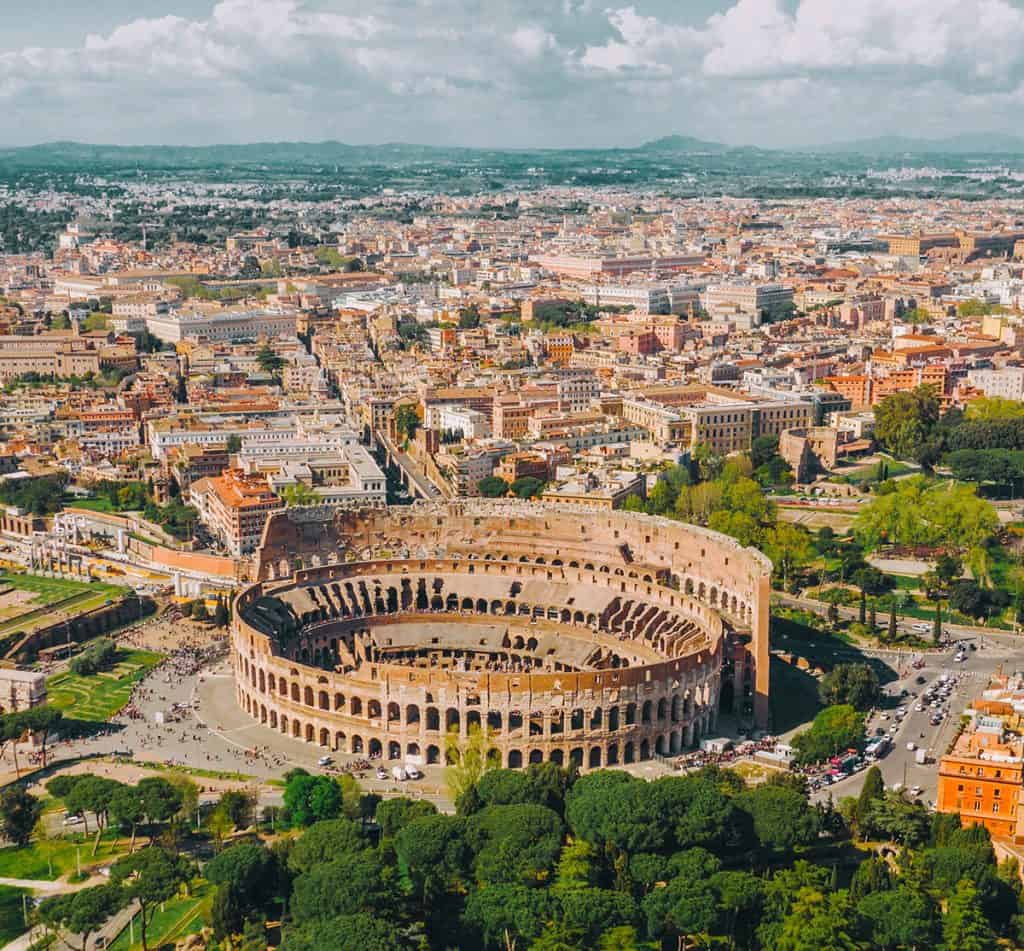 Since I wrote this post I have met a New Zealand man who has been living in Rome for 20 years and runs Weka Tours, so you can book tailored tours with him here.
Here's my post on the amazing Colosseum and five quirky facts I learned about gladiators fixing matches, gates called vomitoria and that missing part of the upper wall…
The Trevi Fountain was another stop on our day-long tour, but the impressive sculpture was just at the end of its 18-month refurbishment, courtesy of Fendi.
(Interesting factoid: Historic icons are being repaired and refurbished by private businesses in Rome. Tod's shoes are taking care of the Colosseum and will receive a percentage of admission ticket income).
It was after lunch when we arrived at the Vatican and the line of tourists under umbrellas wrapped the perimeter walls.
Apparently many of them would not have made it in, although as they stood there they didn't realise that. Imagine that! You wait in line for hours, then they shut the doors on the you.
I did hear from someone who had visited before just off the cuff without pre-booking tickets (which you can do online) and they managed to join a guided tour and skip the lines. My advice is to pre-book!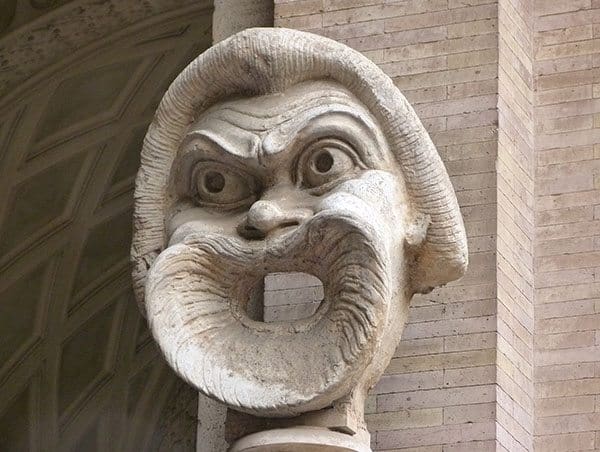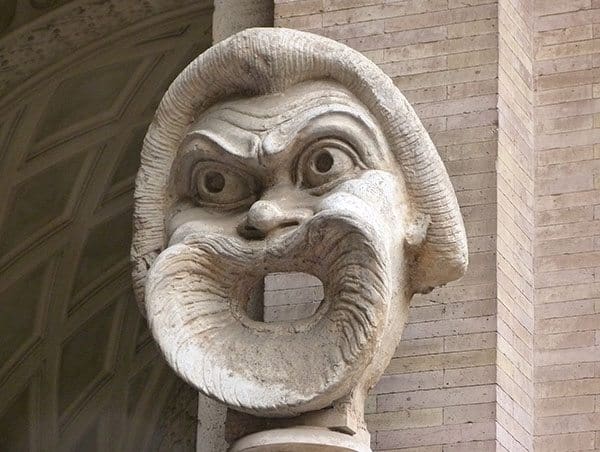 Once you're in it's a scuttle following your guide with his brolly in the air past all the other guides and ceiling-gazers taking photos. Just incredible though.
The other good thing with a guided tour is you'll wear a little audio thingy round your neck and a whisper in your ear so your guide is explaining things without any shouting or having to stand within earshot.
Sculptures, enormous wall tapestries, ancient maps and paintings.
Then on we rushed to get into the Sistine Chapel before they closed the doors (again, imagine!) we were told there were no photos allowed in this hallowed chapel where everyone stands craning their necks to the heavens.
It was restored in 1480 under Pope Sixtus IV and a team of renaissance painters worked on it. Most famously Michelangelo who painted the ceiling.
He lay on scaffolding under it for four years after drawing his designs on some type of card or fabric on the ground first, then puncturing holes in it so that he could then place that against the ceiling and throw soot against it so that it would mark the ceiling through the tiny holes creating outlines.
You can imagine the damage that did to his eyes. He also used a painstakingly slow technique of painting onto wet plaster to preserve the colour better which meant he could only complete small portions each day before the plaster dried.
By the time he returned over 20 years later to paint The Last Judgement on the back wall he was nearly blind.
Then after I got lost and was found and reunited with our group (another story!), we had about half an hour to wander around St Peter's Basilica to see yet more stunning art.
Phew, Rome in a day!
If you're not on a cruise, or just want to check tour options and prices on Viator.com click here >>
Save
Save