Good Lord, 17 hours in an economy class seat between New Zealand and Qatar – would you do it? COULD you do it? What if the airfare was SO compelling you just HAD to?
With the announcement that the longest flight in the world is Qatar Airline's new daily direct flights into Auckland, these are the questions we are asking. And it's not just them, Emirates held the world record by about 20 minutes until last week.
So this post is my best tips on how to cope with a LONG haul flight…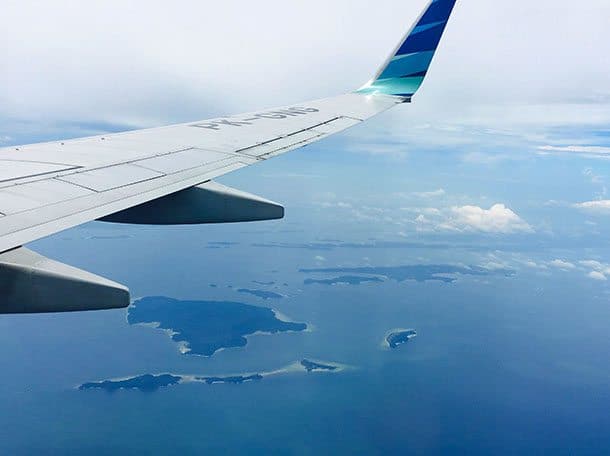 1  Dial it down. The first thing you need to do before you even get to the airport is dial your brain down. This is important. Don't get on board already worrying about it. Plan to relax, plan to unwind, plan to sleep, plan to think. Dial it back and conquer your head space.
2  Get comfy. This is vital. I pack slippers and a neck pillow and with the aircraft blanket and maybe my own pashmina, I can make a little nest and snuggle down.
3  Read. Bring a book, a Kindle or at least 2 or 3 magazines to start your epic journey. Your mind will be active at the beginning so this is the time to get lost in a good read. (Although usually I've done such a good job of point 1 I just want to sleep!)
4  Watch. Go through the movie options and with 3000 entertainment choices on Qatar Airways, select which ones to put in your short list. On a long flight like this you can binge watch two series' of Homeland, for example! As a side note I keep a list of my friend's recommendations for Netflix series on my phone. To get you started have a look for: The Tunnel, The Night Manager, Happy Valley, Stranger Things, Valley Uprising, The Killing, Sour Grapes, The Shooter, Designated Survivor (add your suggestions in the comments)
5  Work. This might be the very thing you're trying to avoid, but there's nothing like the lack of distraction on a plane to get your laptop out and get some writing done. Be that a few blog posts or starting that novel you've got whirring around in your head. Maybe you can break the back of a report or just journal stuff you'd like to pursue in your life and see what comes out.
6  Eat and drink. If you're anything like me, eating and drinking equals comfort. I hate those no-frills flights. I need to eat just to break up the journey, if nothing else! If you're flying in Premium class you'll be happy to hear that world renown chef Nobu has consulted on Qatar Airways' menu and you'll be well treated. There are also 19 special meal options from religious to dietary to kids and medical meals. Order one in advance and you'll be served before the riff raff.
7  Exercise. Don't panic, you won't be stuck in your seat the whole time! I always stretch and flex my legs and rotate my ankles in my seat, but if the fidgety legs sets in the only thing for it is to go for a walk. Get up, go to the loo, stretch, walk and while away at least 20 minutes.
8  Take drugs. Prescription of course! Depending on the time of day your flight departs, I'd do all of the above for the first eight or so hours, then pop a cheeky sleeping tablet (Lorazipam or Temazipam are my preferred. Zopiclone leaves a metallic taste for me). I find I can get a good four to six hours in economy and that's a huge chunk of time you've slept off!
Rinse and repeat and before you know it, you'll be there!
Save
Save
Save
Save
Save