Those of you who have read more than one of my blogs will be puzzled by the title of this post for I am no runner.
When I hear my friends talk of their 5km run or see their Facebook status boasting of their latest pavement conquests, I respond with, 'why run when you have a perfectly good car'?
However, in the interests of fairness and my overriding need to please all the people all the time, I picked the brains of my fitness-mad brother, Richie, who indeed ran the New York Marathon in 2010 – because they wouldn't allow my car on the road that day.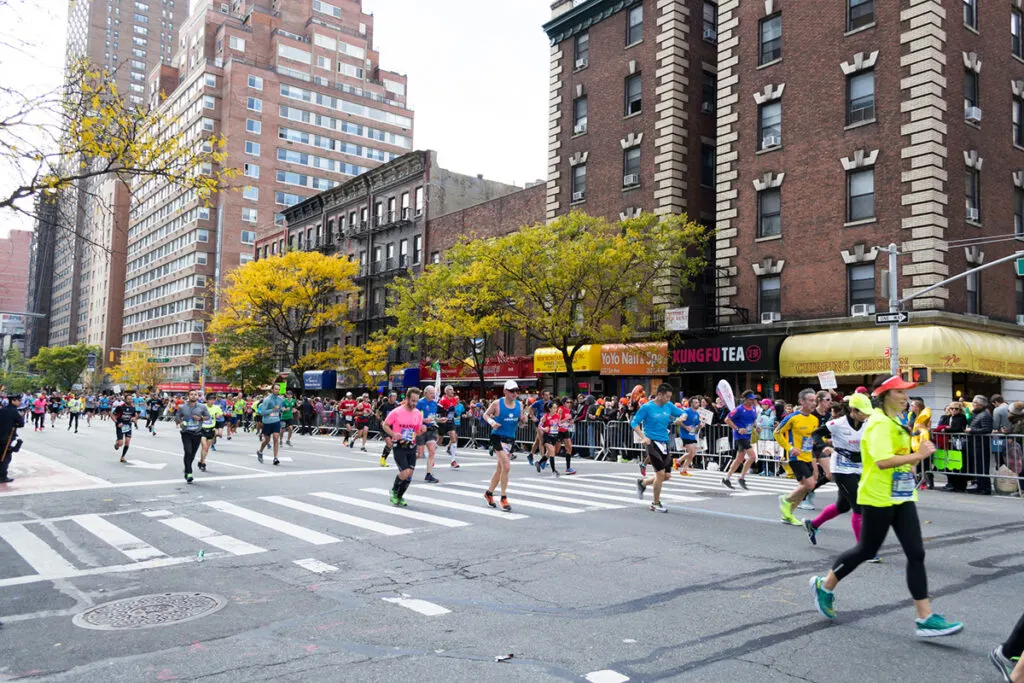 Don't get me wrong, I was there. I even downloaded the app which was meant to track the chip in his shoe. What I didn't do was activate Global Roaming or get myself a US Sim Card. *Fail.
However, we had a map of the route and had, the night before, planned roughly the times when he would be passing by certain designated water stations. I stood in the November chill with my camera against my face waiting and waiting and waiting. I saw 41,999 runners that day but I never saw him.
Helpful info for the New York Marathon
The race weaves 26.2 miles through all 5 boroughs of New York and the crowd is electric. Up to 50,000 runners and about 2 million spectators lining the streets and cheering you on.
If you don't want to run, you can be a volunteer on the day!
Runners must enter by ballot which closes in April each year. There is an international ballot and as he was entering from his home in the Cayman Islands, got in easily as they seem to have quota numbers from each country.
Enter the ballot on the New York City Marathon site >>
If for some reason you then have to pull out you get an automatic entry the following year – provided you pay your registration fee again. It's about US$250. Communication from the organisers is excellent with regular emails and updates providing loads of helpful info.
When you arrive in New York you need to go and register. It's usually at the Javits Center, 655 West 34th Street. But as 50,000 others will be heading there to pick up their pack you can probably just follow the crowd.
In your pack you'll have your race number which you pin to the front of your shirt, and a corral number, which is the batch of runners you'll be setting off with based roughly on the time you think you'll do.
Remember, November in New York is chilly!
The race starts from Staten Island and you start by running across the Verrazzano-Narrows Bridge.
There is official transportation provided for runners, but you need to organise your pick up point in advance and it's on a first-come basis.
It seems that the wait is long and you'd probably be best to make your own way to Whitehall Terminal near Battery Park to get the ferry – either by cab or underground (or run and make it part of your warm up!)
Music will be blaring with all the songs you can think of with New York in the title. There are muffins, donuts (of course, it's America after all) and coffee for all the runners once you get to Staten Island, but it can be a long time to wait.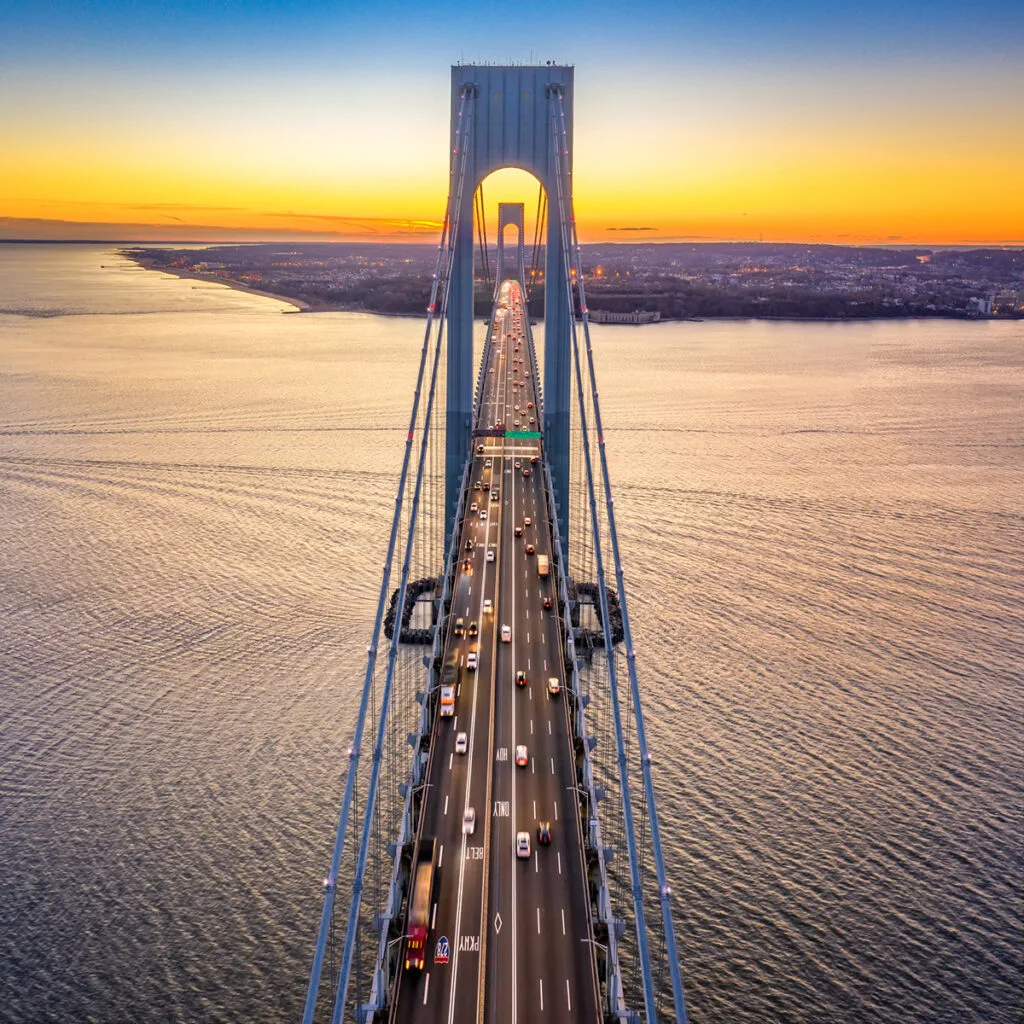 Now for the tips to running the New York Marathon:
1 Plan your breakfast the night before as nothing will be open at 6am when you are leaving your hotel and you won't want to rely on grabbing one of those donuts down at the start.
2 Buy some cheap trackies from Old Navy, or somewhere, and a sweatshirt, gloves and a beanie that you can discard at the start line or as you run along because your bag with your phone, wallet and what you need at the end of the race will be transported to Central Park ahead of you. These discarded clothes are picked up and given to the homeless so you're not littering the streets, you're helping a brother out!
3 Write your name BOLDLY on the front of your T-shirt and people will shout encouragement to you all the way round. Richie said this was amazing and when he felt like flagging people would yell support. Kids try and high-five you too if you run near the side of the road.
4 Start on the top of Verrazzano-Narrows Bridge! Some corrals start on top of the Verrazano-Narrows Bridge and some on the bottom. Richie says try and start on the top because the runners underneath get piddled on by those above who can't be bothered waiting for one of the Porta Loos!
5 Move back to find friends not forward. If you have a friend who has been put in a different corral, you can move back. Note: you can only move back, not forward.
6 Get your friends to download the TCS New York City Marathon app, even if they're not in New York, and they'll be able to keep up with your progress.
7 Drinks and toilet stops are at every mile mark beginning at Mile 3. At Mile 17 the party begins with live music, plus more water and sponges. At Mile 18 PowerBar Energy Gels are handed out to help you hurdle "the wall".
8 Finding your stuff. When you finish the race at Central Park you then need to find your numbered truck with your stuff. This took about an hour. Plan to meet your friends in a specific spot because it's chaos around the finish line and roads are closed. We managed to text once Richie got to his bag and stood outside the Time Warner Center at Columbus Circle to meet him – medal and all!
And one last tip: Make sure your sister has a downtown hotel with a bathtub so you can soak your weary muscles!
Results: If you break 4.5 hours your name will be published in the New York Times the next day. Richie did it in 4:18:07. WOOP!
Check out my picks for the top rated NYC hotels under $300 a night.
Save