If you are planning New Year's Eve in NYC this year, you'll find a constantly updated list of great events and things to do on the night in this post.
I cover how to start your new year's eve celebrations with a bang (or a couple of cocktails) and end with the ball drop and fireworks. You could also book one of these fab New York hotels which have epic views of the midnight fireworks.
New years eve in New York City is on the bucket list of countless travellers across the world!
Below you'll also find a list of New York hotels with views of the ball drop in Times Square, so scroll on down and get in quick!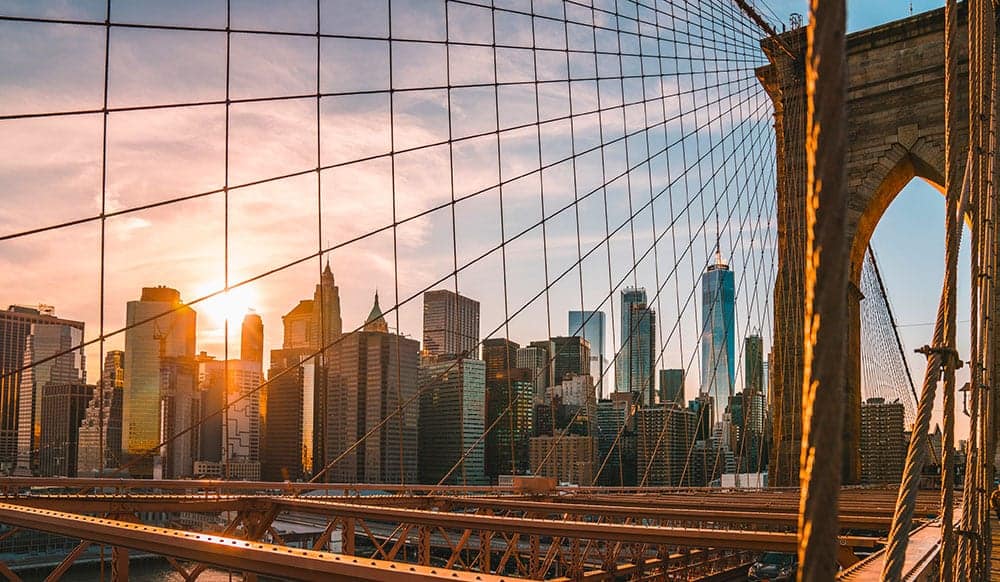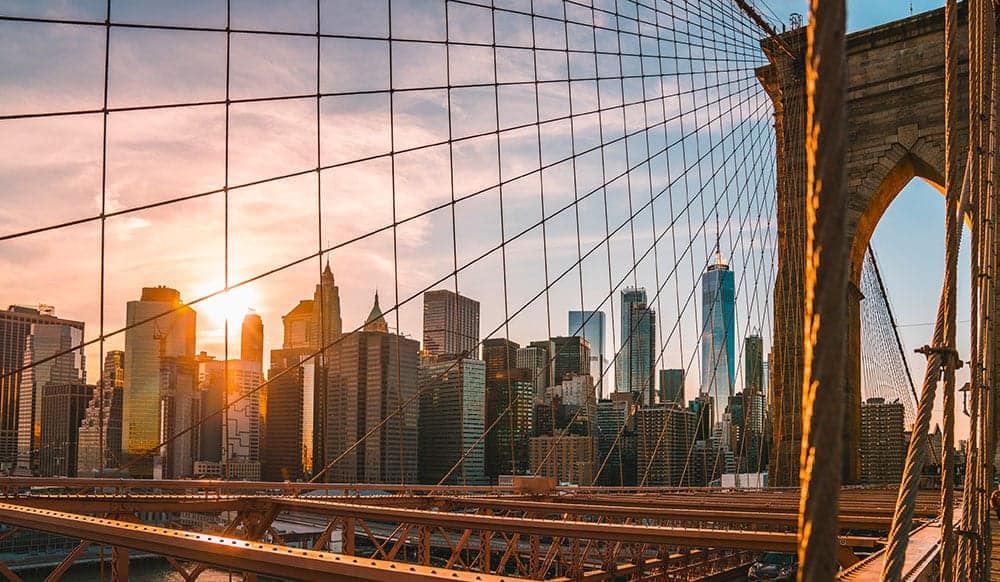 NYC has all the excitement and magic one needs to see in the new year and whether you're on a budget or money's no object, this post is for you.
Where better to have the best new year's eve than the Big Apple?
*This post contains affiliate links. That means if you make a purchase from some sites I will earn a commission at no cost to you.
12 ways to celebrate the New Year in NYC
*Disclaimer: while I make every effort to ensure the content below is correct, please click on the relevant links to go directly to the attraction in question and double check hours, costs, latest weather or pandemic interruptions, etc.
To help you make the most of your New Year's Eve celebration, and to better experience New York on a budget, this post covers some epic ways to begin the new year.
Whether you prefer a more exclusive and elegant night out with your nearest and dearest, or to be one of a million jostling in a throng of New Yorkers, I've got you covered.
If you're looking for the best, or hidden, rooftop restaurants and bars in NYC, you'll love the places I've also selected on this post the best dreamy rooftop restaurants in NYC – but make your booking soon so you don't miss out.
And after you've seen in the new year in, you might like to head off on a romantic winter getaway from NYC.
If you're looking for NYC New Year's Eve parties and events, New York has a long list to choose from and each event has its own details on dress code, time and cost.
The following list is guaranteed to provide an unforgettable start to the new year.
Attend a NYC New Year's Eve cocktail party
New York City drips with elegance and attending a cocktail party is a great way to get into the vibe as the countdown begins.
Take your pick from a variety of different ticketed NYE events, or choose a more casual approach and walk into one of the city's many festive cocktail bars and rooftop restaurants. (Links will be added closer to the time).
NYC and cocktails go hand in hand, so keep in mind that there will be plenty of people with the same idea as you. Make a booking and be sure that you head out early so that you can get a good seat at the bar and take advantage of those happy hour specials.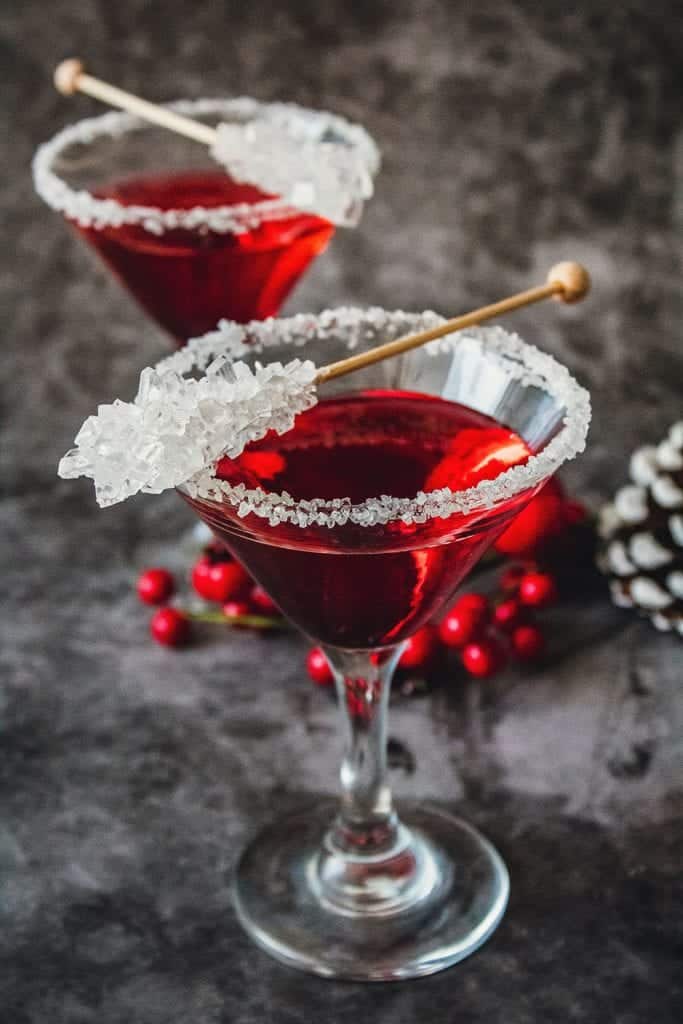 Get to some cool Open Bar events for New Year's Eve 2023
> Open Bar events on rooftops, boats and restaurants are hugely popular and there several all over the city on New Year's eve.
> NYE Singles Party! If you're single, grab a bestie and a ticket for this fun event over 2 floors with live DJ, open bar, complimentary appetizers, champagne toast and see the new year in with NYC's most eligible. Ticket prices will increase the closer it gets to 31 Dec, so check back soon when the tickets will be released.
Quick link: See more events and tours all on one page to book for New Year's Eve.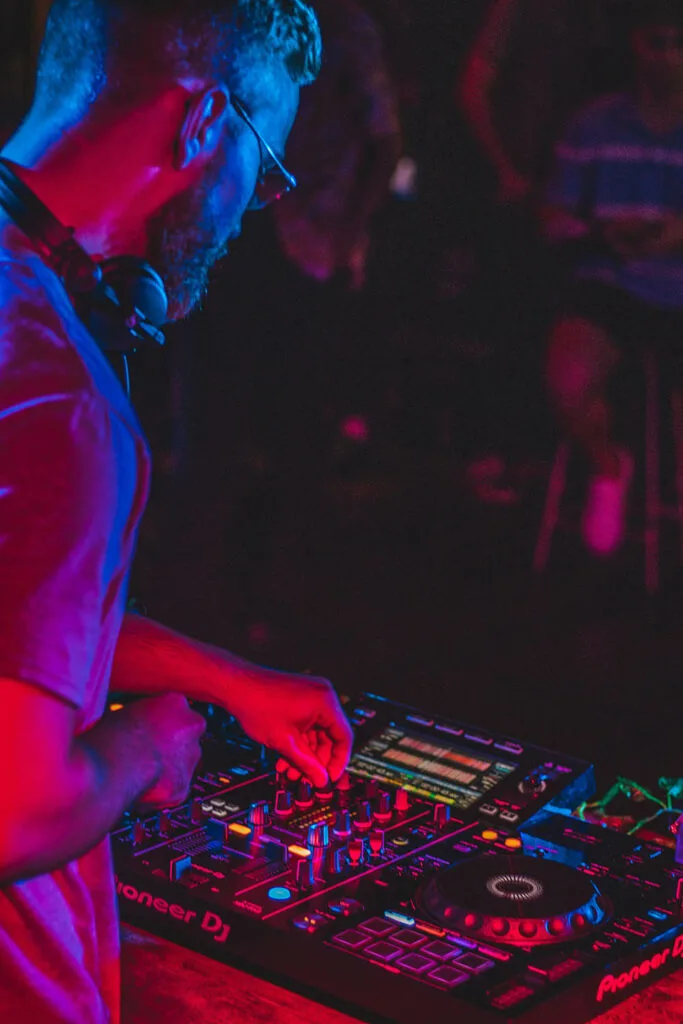 Go on a dinner / fireworks cruise
Take a New Year's Eve cruise on the Hudson or East Rivers and raise a glass at midnight with the best view of the fireworks for the most spectacular show in town.
>> Try this 3-hour Buffet Dinner with Fireworks Harbor Cruise on the Hudson River with live DJ and open bar, plus a sparkling wine toast at midnight. It departs from Pier 61, Chelsea Piers | West 23rd and 12th Ave.
>> Take this Dinner and Fireworks Cruise from New Jersey. If you're not wanting to step into the hullabaloo that will be Manhattan on New Year's Eve, this cruise would be perfect. It starts at 10pm at 1500 Harbor Blvd, Weehawken, for your Hudson River cruise with live DJ, open bar and sparkling bubbles toast at midnight.
>See 5 fun new year's eve harbor cruises in this post.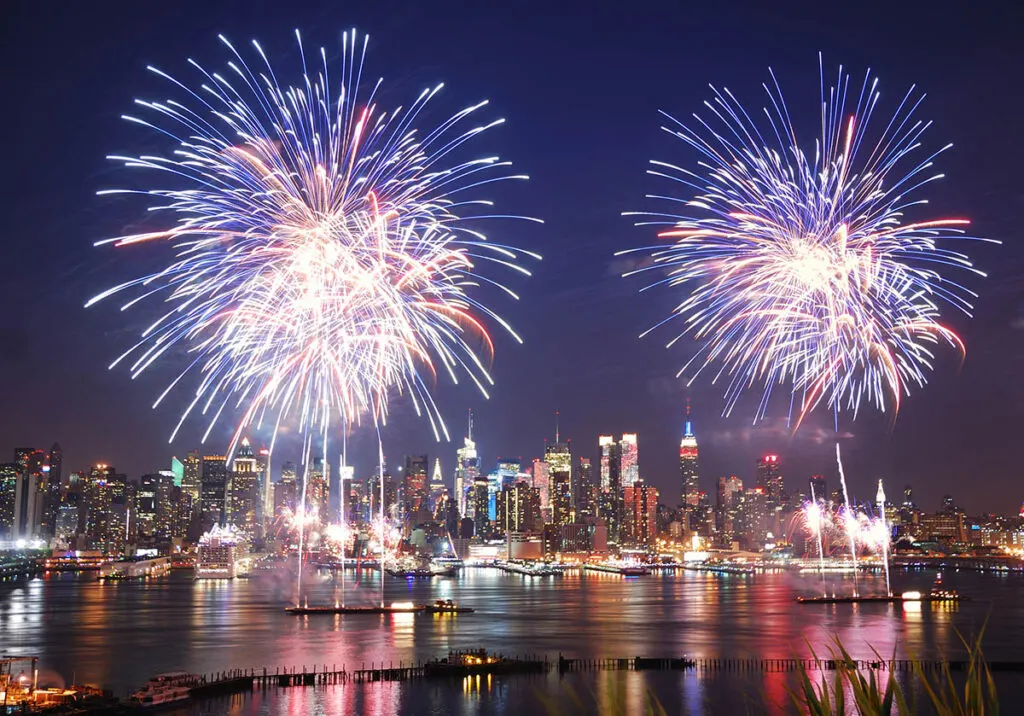 If you're looking for 4th of July fireworks in NYC, I've got you in this post.
Go on a bar hopping tour until midnight
Take this VIP Prohibition Drinking Tour with exclusive viewing access of the Ball Drop in Times Square at midnight!
Starting at 3pm, dress warmly to visit three of New York's oldest bars for a drink and hear all about their history. Dinner is included and you'll finish the night at Flute Champagne Bar with VIP access to see the Ball Drop at Times Square for an open bar and avoid the crowds to watch the ball drop.
New Year's Eve in Brooklyn
> Time Out Market, a Dumbo destination (Empire Stores, 55 Water St) brought to you by the food & bev editors at Time Out, hosts exclusive, ticketed events to ring in the New Year.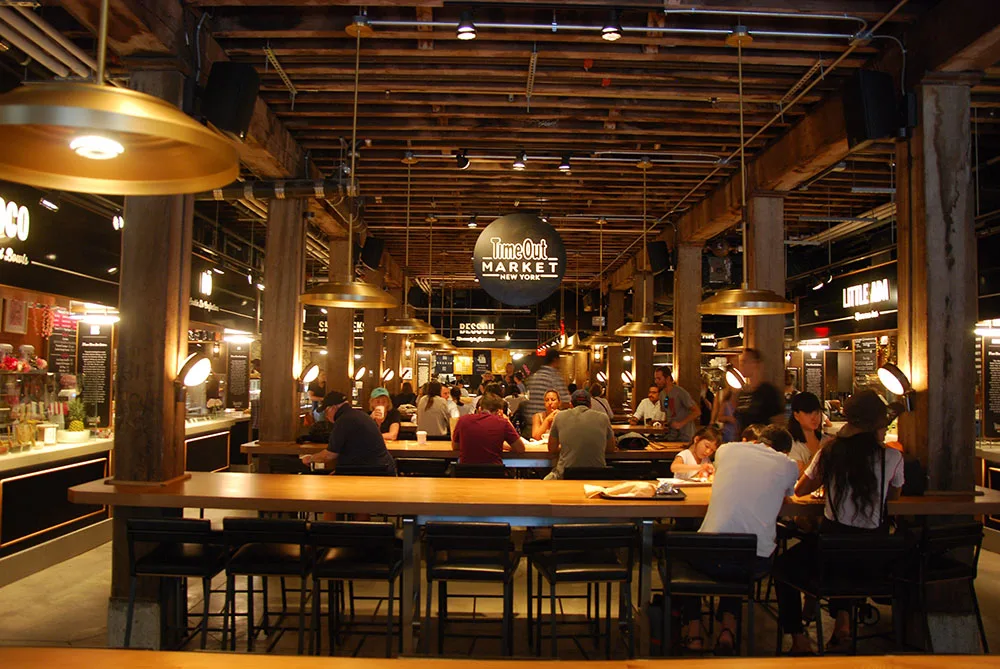 FREE New Years Eve events in NYC
Believe it or not, there are free things to do on NYE in NYC including seeing the fireworks!
Watch the New Year's ball drop
The Times Square ball drop at the stroke of midnight should probably be #1 on this list, but I put it down here because you'll need a cocktail (or two) first!
Every year a million people gather in Times Square and watch the famous ball drop when the clock strikes midnight on New Year's Eve. In fact New York's New Year's Eve would be incomplete without this tradition!
If you want to spend some money and do it in style, check out the events run by Ball Drop with multiple venues around Times Square.
Live music and entertainment starts from about 6pm, but you'll need to get in line about 3pm to secure a good spot. People begin to gather from early afternoon, so if you're not bothered about the crowds, join the masses to see the giant, sparkling ball drop 141-feet (43 metres) from the roof of One Times Square.
The best view to see the crystal ball drop is in the heart of Times Square where Broadway and 7th Avenue meet, also known as the 'Bowtie'.
However, it can still be seen from quite far (including several hotels which I have listed below) and the entire scene is televised across the city too. So maybe just stay in one of these rooftop restaurants and watch the live stream including the live performances outside while you're keeping warm!
Keep in mind that New Year's Eve in New York is in deepest darkest winter and the iconic ball drop is an outdoor spectacle, so dress warmly (these heated hand warmers are essential to keep in your pockets!)
Take the family to Prospect Park
Rug up warm and head to Brooklyn's Grand Army Plaza in Prospect Park which plays host to a festive New Year's Eve celebration for the whole family.
This free one-hour event starts at 11pm with live music and hot chocolate and, at midnight, a massive display of fireworks will light up the skies over the park. The best viewing spots are at Grand Army Plaza, the Park's West Drive, and along Prospect Park West between Grand Army Plaza and 9th Street.
Check the Prospect Park website for latest updates on the fireworks.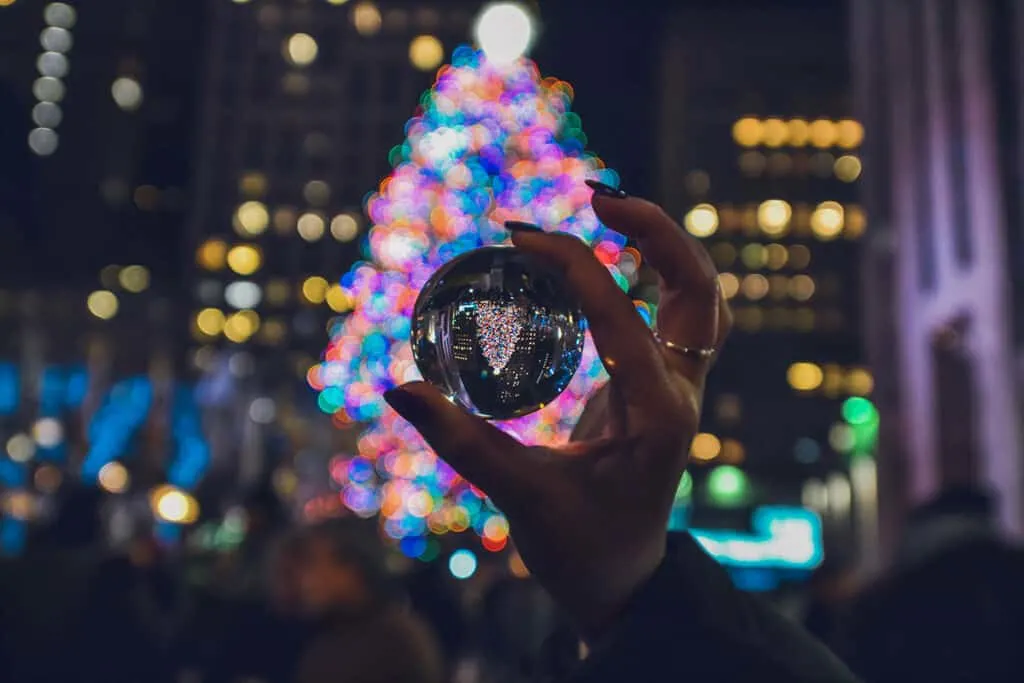 Skate into the new year!
Ok, disclaimer: I can't skate. In fact I hate the whole idea of slipping and sliding so I don't ski either, but for those who do not share my phobia, here are three great places to ice skate in NYC.
The Rockefeller Center Ice Rink, under the famous Christmas tree, is a hot spot in the cold climate over winter. Even just wandering past to take a few photos is a must (that's more like me!), and the experience is an affordable way to enjoy the city.
But if the busyness of the Rockefeller Center intimidates you, then you can visit one of the many other ice rinks that pop up across the city.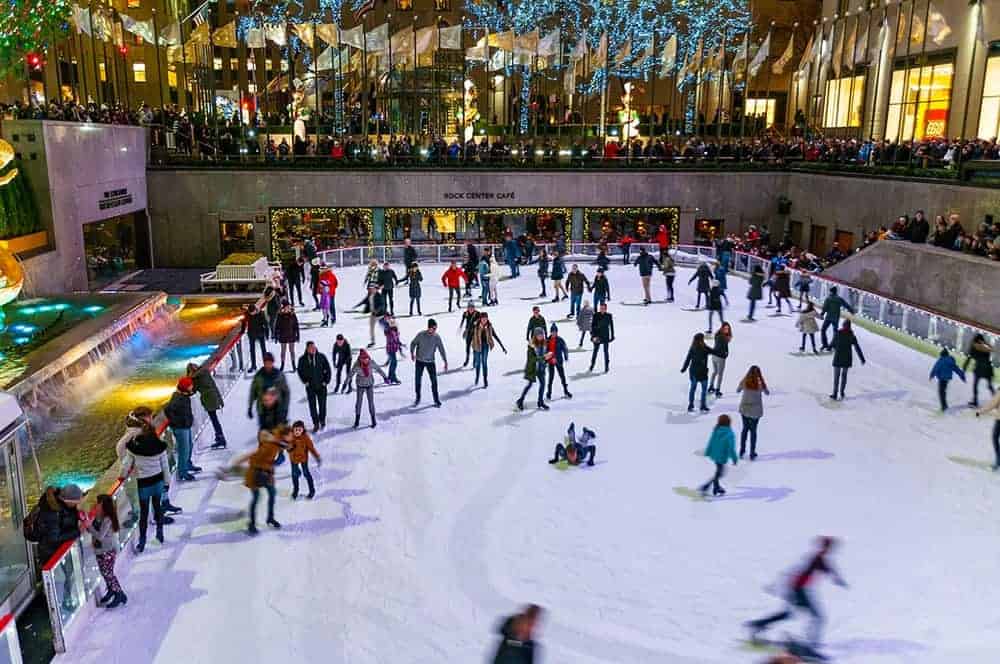 In fact skating at Central Park on the Wollman Rink is just as iconic as the Rockefeller rink.
For a more inclusive NYC tourism experience, you can book a Central Park ice skating and walking tour where you'll see the park's wildlife, sculptures and ponds.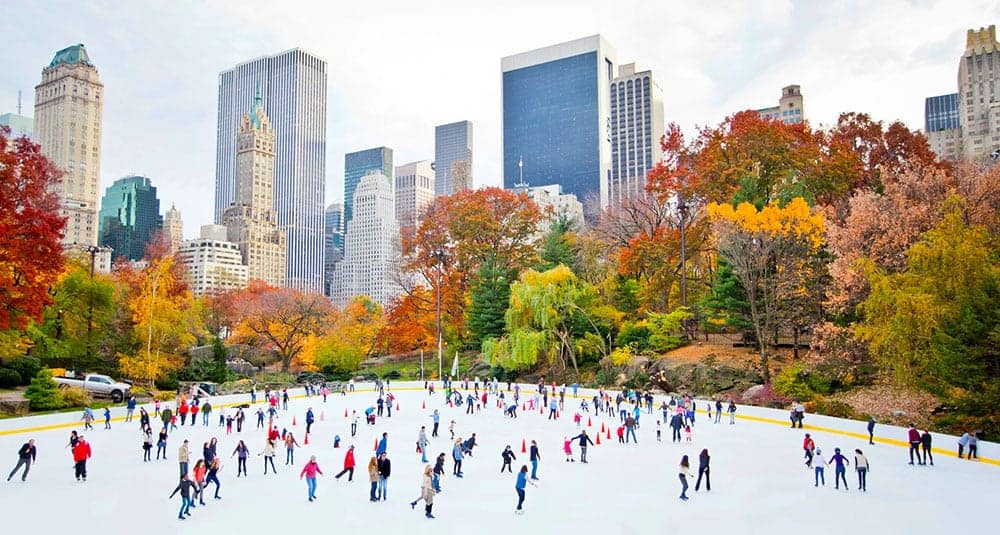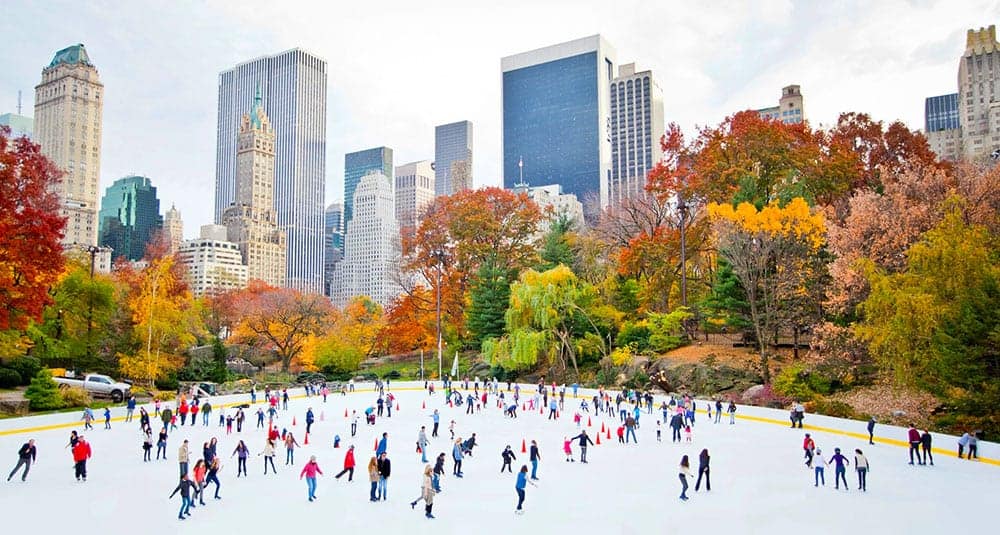 Or head to the pop-up Winter Village in Bryant Park and don your skates there – then shop in the surrounding market stalls and grab a bite to eat.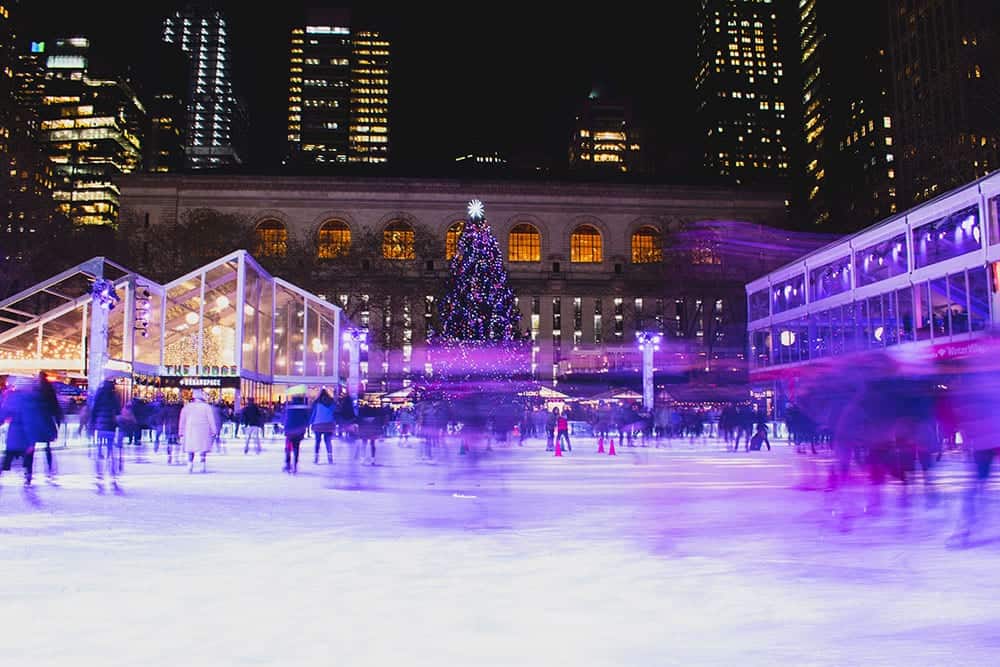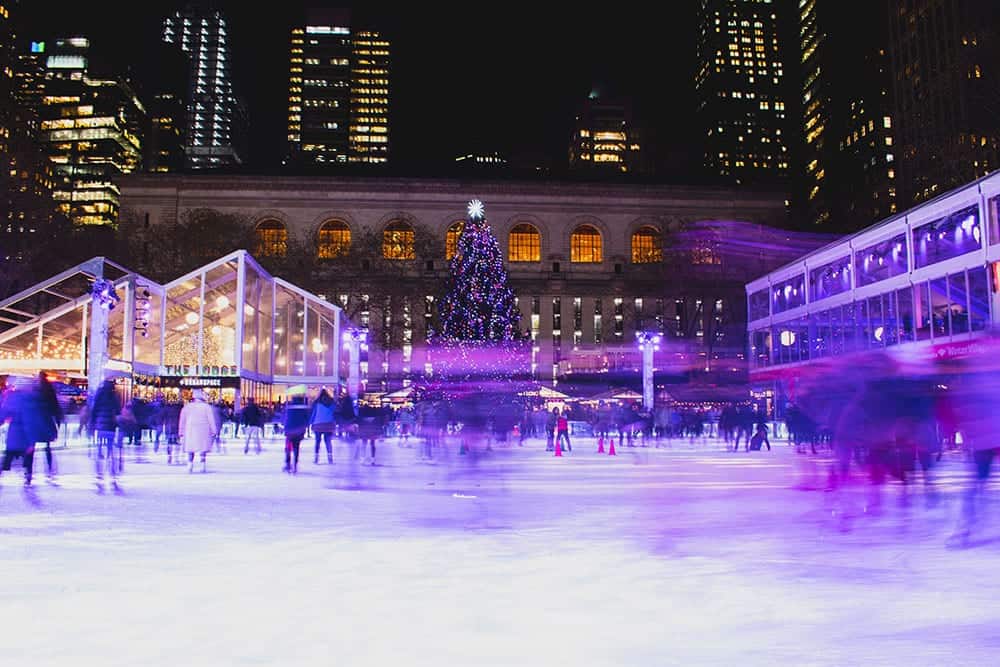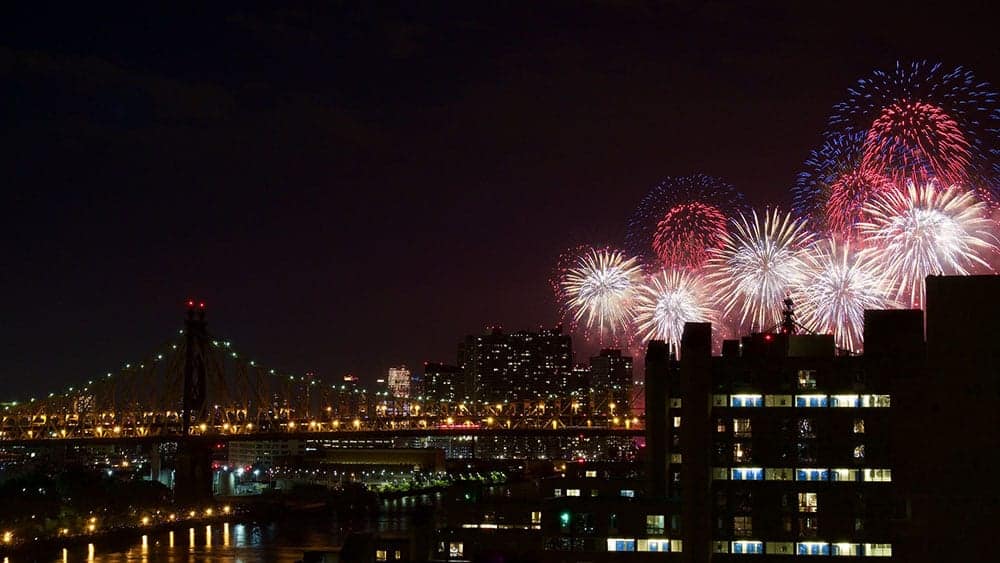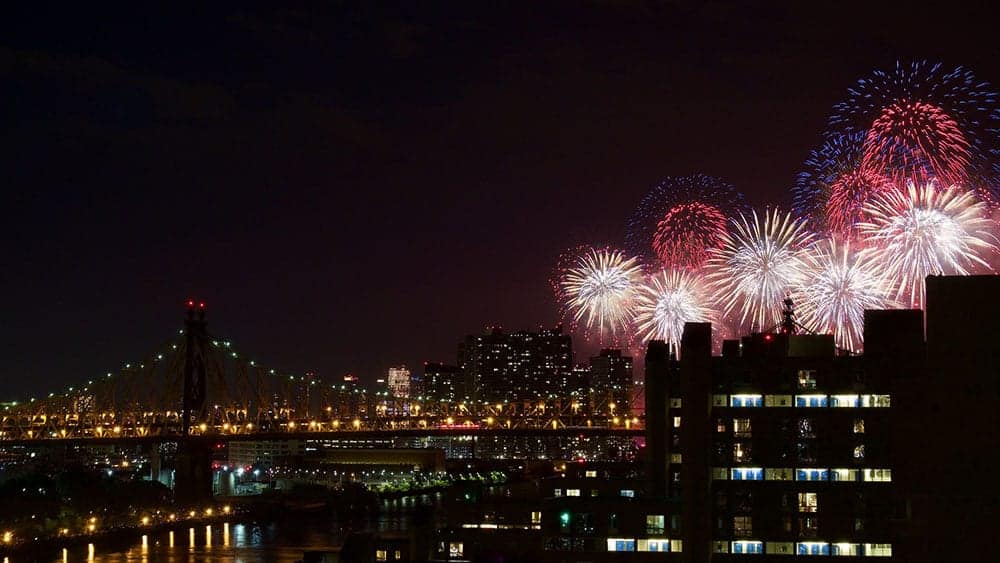 Join the midnight fun run!
If you want to get a bit exercise on New Year's Eve, or are crazy enough to just want to do this midnight run, that lace up your shoes and head to the start line for this four-mile race setting off at 11.59pm on December 31st.
Join this New York Road Runners race and if your NYRR membership is active for this final race of the 2023 9+1 program, you will earn guaranteed entry to the 2024 TCS New York City Marathon. Either way, entrants to the NYE race will also get a New Balance long sleeve tech T-shirt.
Experience the thrill of Coney Island
Looking a more unique and exciting way to celebrate New Year's Eve? Coney Island in Brooklyn will give you a whirlwind adventure.
The famous amusement park's celebrations kick off at 6pm and include all of the perks expected from New Year's Eve: fireworks, live entertainment and a happening social scene.
Located right by the beach, Coney Island is particularly exposed to the city's winter chill, so make sure that you dress warmly. And, perhaps bring an extra jacket for when the heated excitement of the rides cools you down.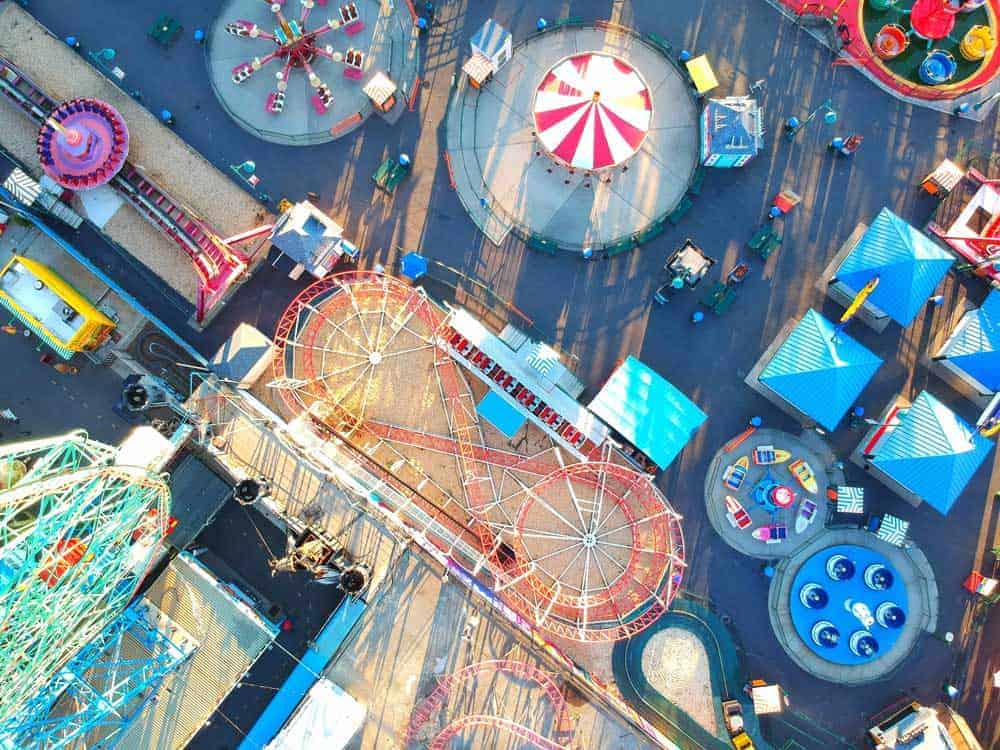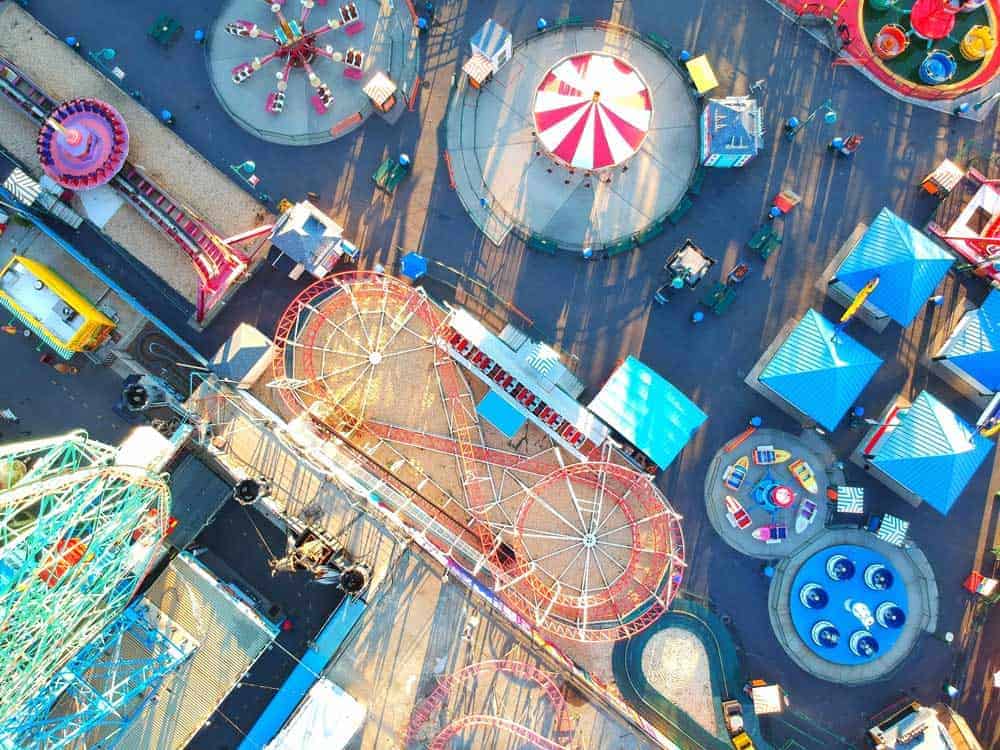 Top tips to have the best New Year's Eve in NYC
Dress warmly! I think that's the third time I've mentioned it 😉
Get to your destination early
Set out a budget beforehand to decide if you're going to go large or not
Be prepared for crowds, which are huge on a normal day, and the size of revellers will only increase during the festivities
Don't take a bag, wear a clever neck scarf with a pocket for your cell phone and cards!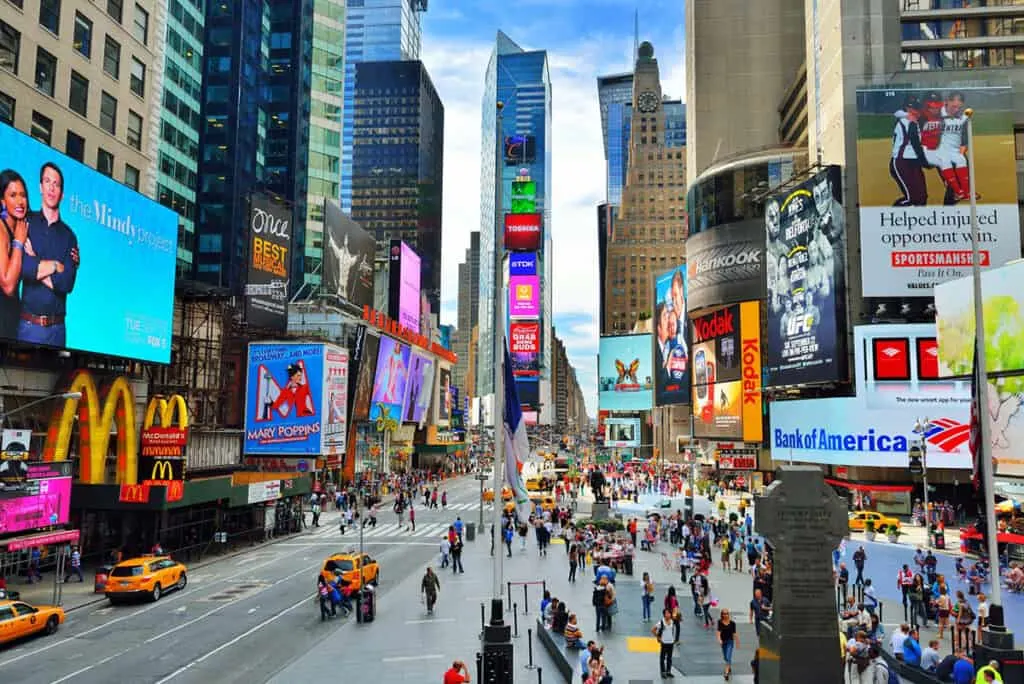 FAQs about new year's eve in New York
Can I see the ball drop for free?
Yes! The only time you'll pay is for a private event. Anyone can see the ball drop in Times Square for free – but it's on a first-come first-in basis, so you'll need to come early for the best view. (Remember, it'll be cold. Wrap up warm!)
Where can I see fireworks on New Year's Eve?
(2023, to be updated closer to the time): Fireworks will be shooting off all over the city: Prospect Park (party starts at 11pm), Central Park (south of 72nd Street inside the park), Liberty Island fireworks can be best seen from boats running NYE cruises till midnight, Lower Manhattan and Brooklyn Heights. Luna Park at Coney Island. And of course, One Times Square at midnight.
When should we arrive at Times Square?
At 3pm the surrounding streets are closed to traffic and people start coming in to find the best position from about 2pm.
Book a hotel with views of the Ball Drop at Times Square
Make sure you select a room with Times Square facing windows, or check with the hotel if they have public viewing areas or rooftop patios and bars to ring in the new year.
Getting to New York
I have been using Southwest Airlines lately for my domestic flights within the US because this no-frills airline actually has LOTS of frills, including free luggage and snacks but no seat allocation! You can read all about my review and tips for flying Southwest here.
Happy new year!
Check out more of my NYC posts:
New Year's Eve in Las Vegas sees the entire Strip closed to traffic and a massive four-mile block party. Read more about NYE in Vegas in my post here.
Shop in my curated Amazon Store where I have put lists together for travel and great gift ideas too!