Are you going to New York City for New Year's Eve? We've rounded up the best paid events and tours to help you see the new year in.
All you need to do is click on the links to grab tickets for dinners, walking tours, book fireworks cruises on the harbor, and get skip-the-line passes into some of New York City's iconic attractions this NYE.
If you're doing Christmas in New York City, you'll love this post too, filled with more ideas for the best things to see and do.
*This post includes affiliate links. That means if you book, I will make a small commission at no extra cost to you. Thank you for your support.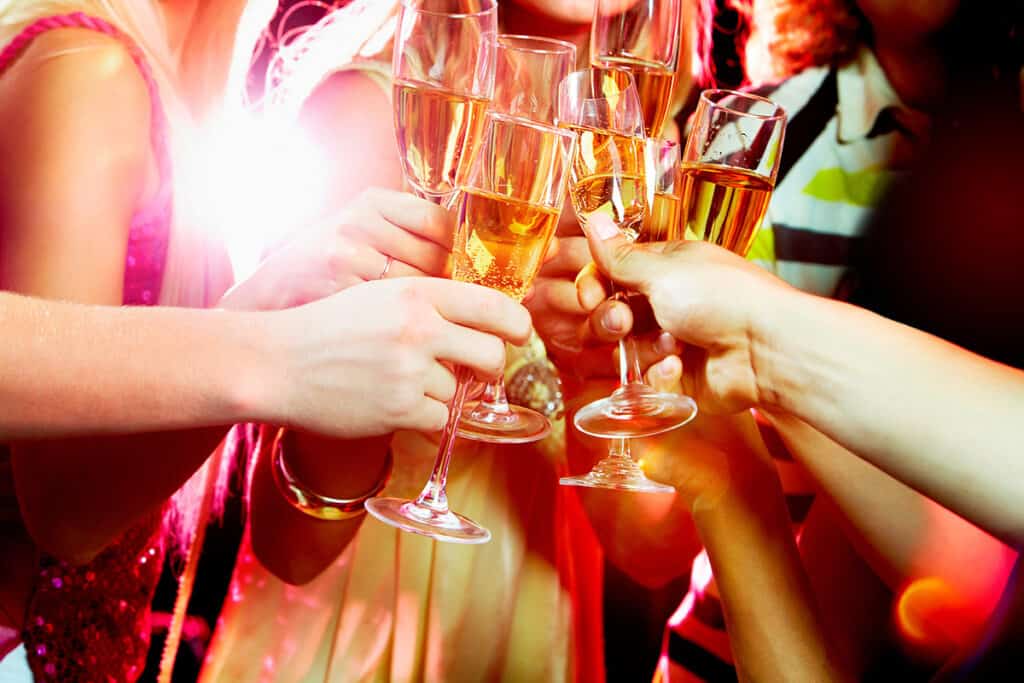 All-Inclusive Party Cruises!
Ring in the new year with an open bar, live DJ, dancing, eating and enjoying a spectacular fireworks show while cruising along the river.
There are several New Year's Eve river cruises in New York City, and each is slightly different.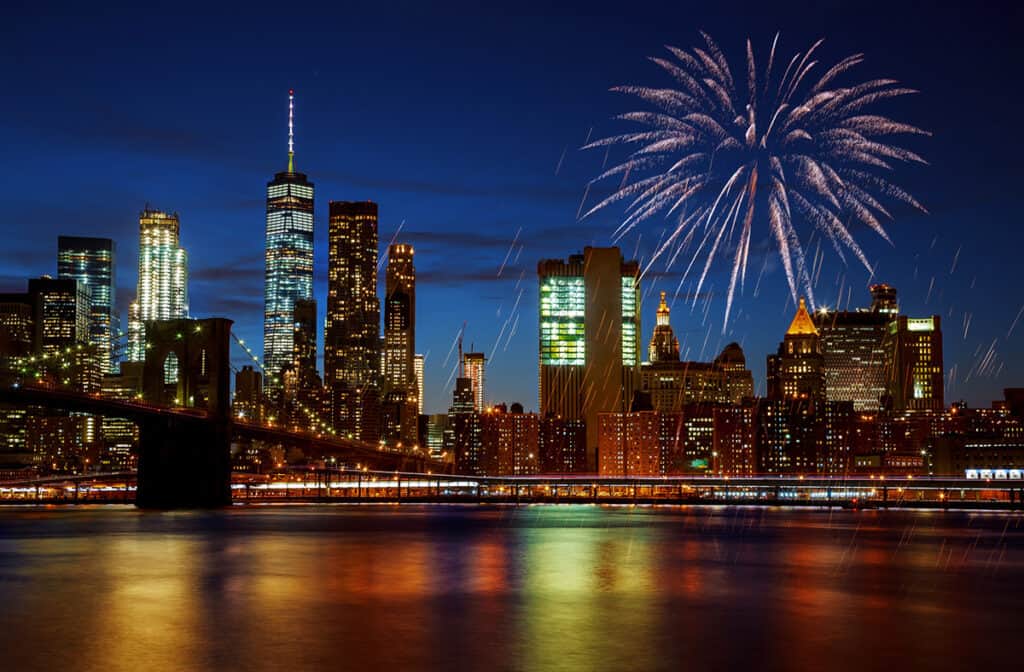 Here are 5 of the best NYE cruises we've rounded up
This 3-hour fireworks and dinner cruise has an open bar, a DJ on board, and a buffet dinner with plenty of vegetarian, vegan and gluten free options. The cruise sails past some of the most iconic sites of NYC including the Statue of Liberty. Then top the night off with an amazing display of fireworks over the already glittering skyline of New York!
If you're staying in New Jersey, no worries. You don't need to travel to and from Manhattan to take a NYE river cruise. Join from New Jersey here – if that is where you are based!
Or, if three hours is not enough time for you to fully party it up, consider this 3.5 hour New Year's Eve river cruise with a glass of something festive while you watch the Statue of Liberty fireworks. You'll also see Ellis Island, the Freedom Tower, and the Brooklyn Bridge. They have an open bar with hors d'oeuvres.
La Barca Cantina Taco Cruise – New York's first and only floating Mexican restaurant is organising a New Year's Eve taco cruise for Mex lovers! Their fun cruise activities are more or less the same as other river cruises with an open bar, dancing to the DJ tunes, champagne at midnight with fireworks, except you get to eat all the Mexican you can at this buffet dinner!
If you are looking for a slightly less expensive option, this Circle Line cruise rings in the new year with an open bar and hors d'oeuvres instead of a full buffet dinner. You still get champagne at midnight, live DJ on board, views of New York's top attractions and of course, the fireworks. This is my top pick.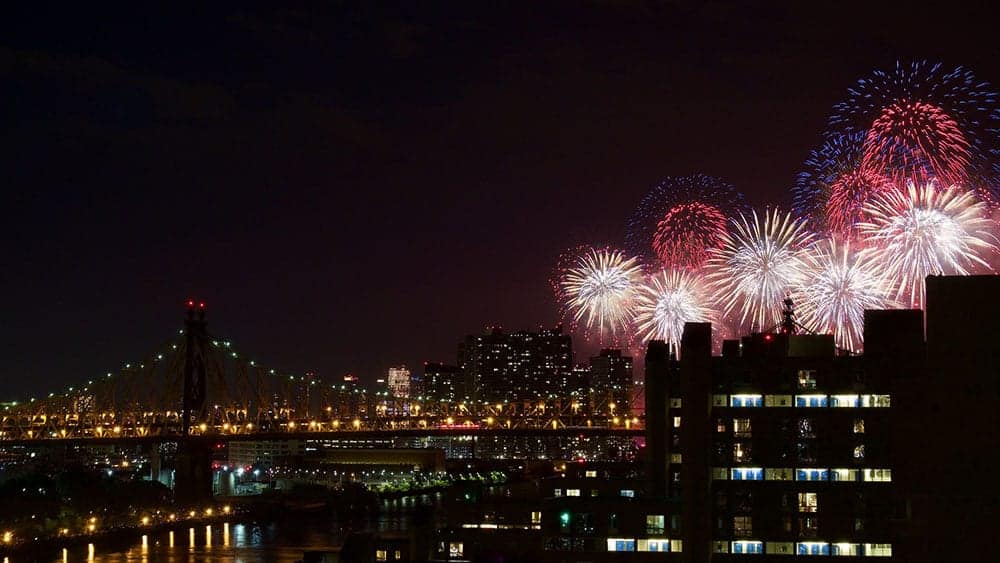 Open bar events
If you want to join some of the best sit-down NYE dinners, rooftop bar events, BBQ nights, yacht cruises, dance parties, and fancy private hotel events, you'll find a huge list of new year's fun over at BallDrop.com.
Empire State Building
Before you hop on your NYE cruise, passing along the stunning landmarks and bright lights of the Big Apple, consider getting a full day, skip the line admission ticket to the Empire State Building.
With this ticket, you can go straight up to the observation deck on the 86th floor of arguably the most iconic building in the city, without having to wait in a line to see the glittering skyline of Manhattan from above, before making your way down and partying into the night!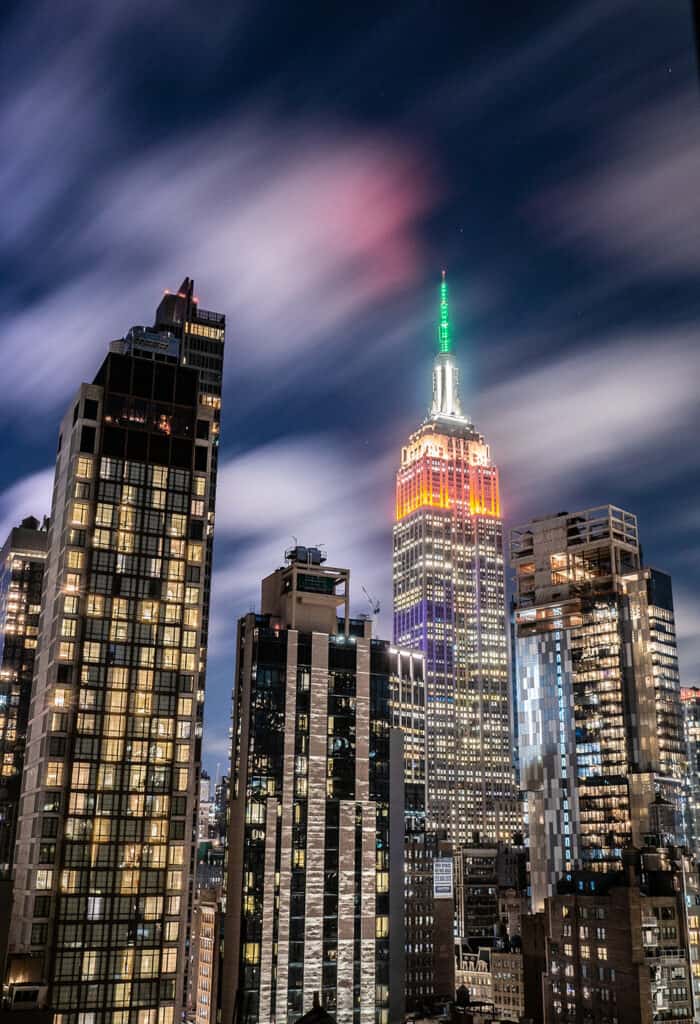 Rockefeller Center
Rockefeller Center has long been one of the biggest attractions of New York City – for locals and tourists alike. Sites such as the 360 degree observation decks, ice skating rink and Radio City are what keep the awe of Rockefeller Center alive.
And during the holiday season, things begin to get even more interesting, especially with the annual Christmas Tree Lighting on November 30 (in 2022). Each year, the tree lighting event hosts top international performers to create something truly special. This has been an annual tradition for over 80 years and is a part of the quintessential New York experience.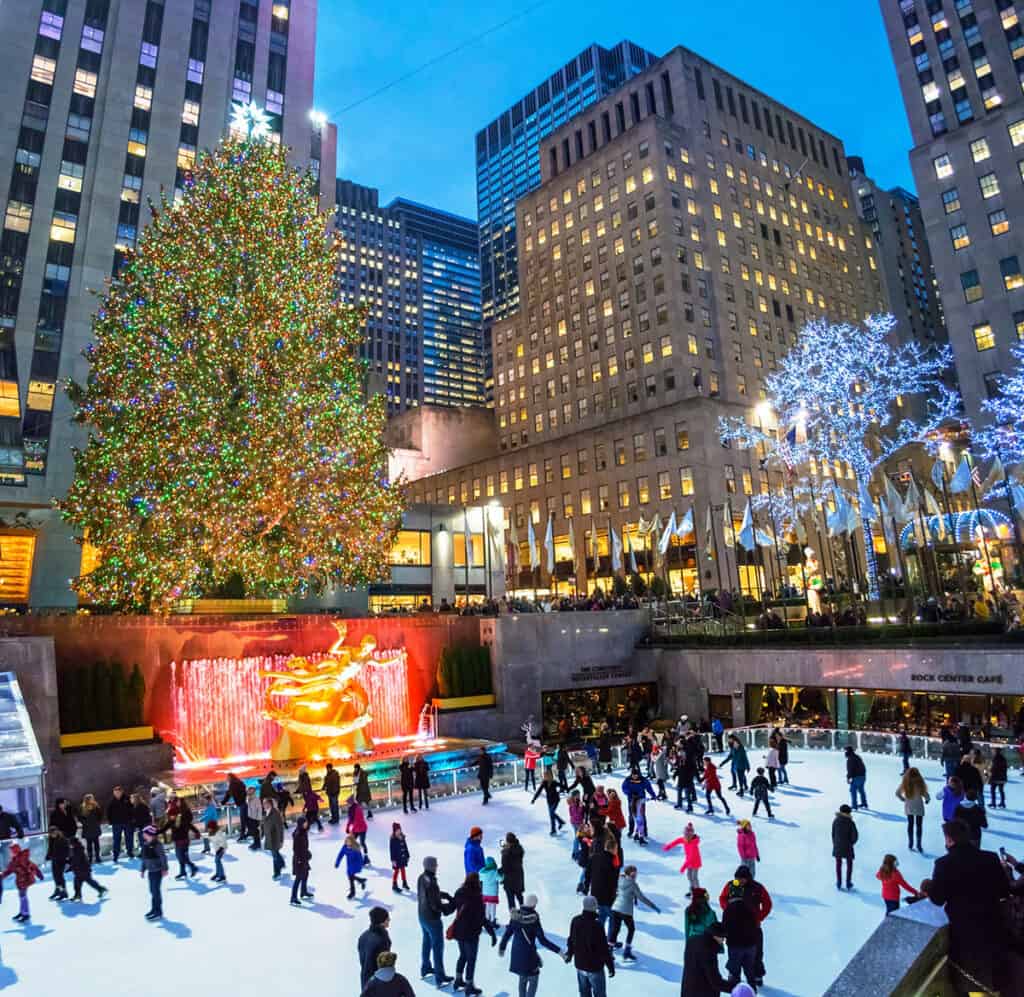 But if you missed out on the epic Christmas Lighting this year – or have not had enough of the Tree just yet, there is an opportunity for you to welcome the new year at the Rockefeller Center Gala, just beside the beloved Christmas Tree.
It includes an open bar, gourmet buffet dinner including with a filet mignon carving station as well as a dessert bar! The evening begins with speciality cocktails and hors d'oeuvres, along with a live jazz band. A DJ will spin tunes as you watch the ball drop at Times Square live on TV, then hit the dance floor!
Top of the Rock Observation Deck
If you decide to party at the Rockefeller Gala (and even if you don't), consider warming up the evening by visiting the Top of the Rock Observation Deck at 30, Rockefeller Plaza.
This incredible viewing deck is known for its massive three storeys of unobstructed views of New York City. Landmarks such as the Empire State Building, One World Trade Center, Brooklyn Bridge, Chrysler Building, Statue of Liberty and a lot more are all visible from the Top of the Rock, making for a very exciting start to your new year's eve!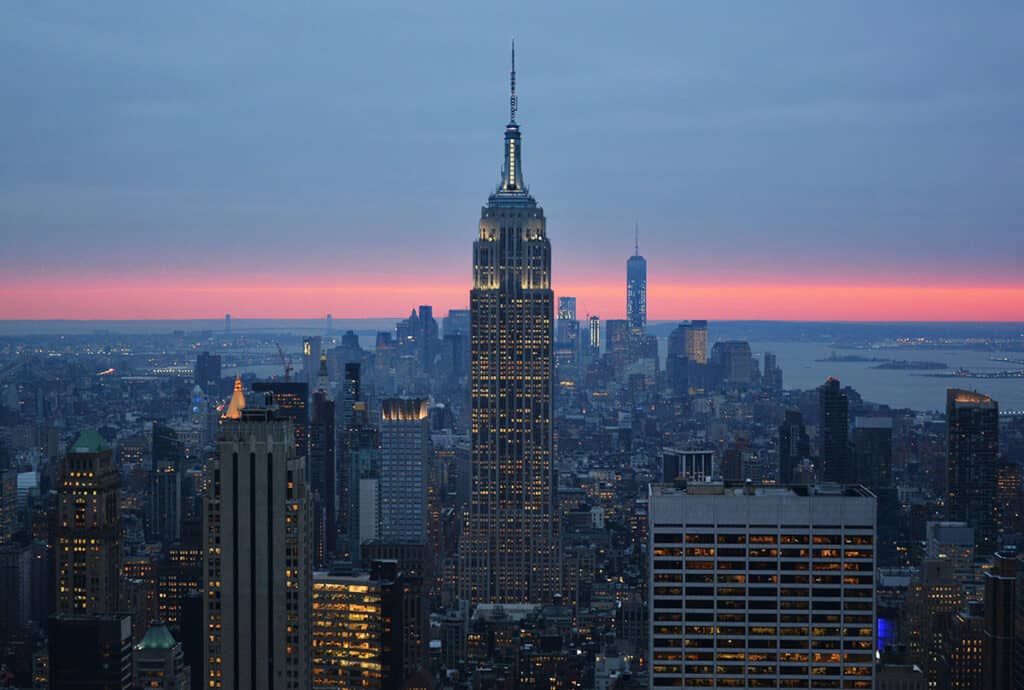 Dueling Piano with Open Bar
If you fancy a rollicking good time and something a bit different than where all the beautiful people are, head to the Shake Rattle and Roll Dueling Piano show.
This high-energy, musical comedy show features all your favourite hits from the 50s to today. There will be plenty of singing, dancing, and audience participation. Plus, a four hour open bar, appetizers, and a champagne toast.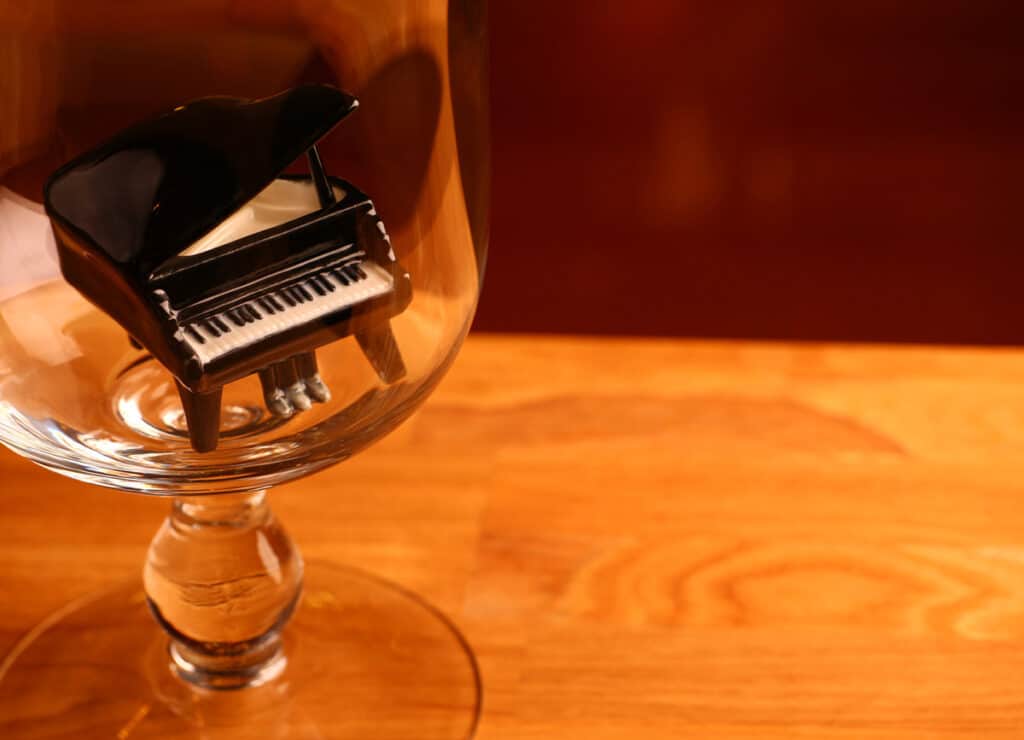 VIP Prohibition History Tour
If you are a fan of American history and a fan of drinking, there is a special new year's event happening in New York that you must not miss!
The New Year's Eve Prohibition History Tour is a six hour tour with a dedicated reserved viewing space of the ball drop at Times Square.
This tour begins in one of New York's oldest bars and former speakeasy during the Prohibition Era. You'll hear about gangsters and bootleggers and the sudden demise of Prohibition. There is an open bar from 7:00pm-12:00am and view the ball drop from 12 blocks away, in an exclusive section that the general public is not allowed into.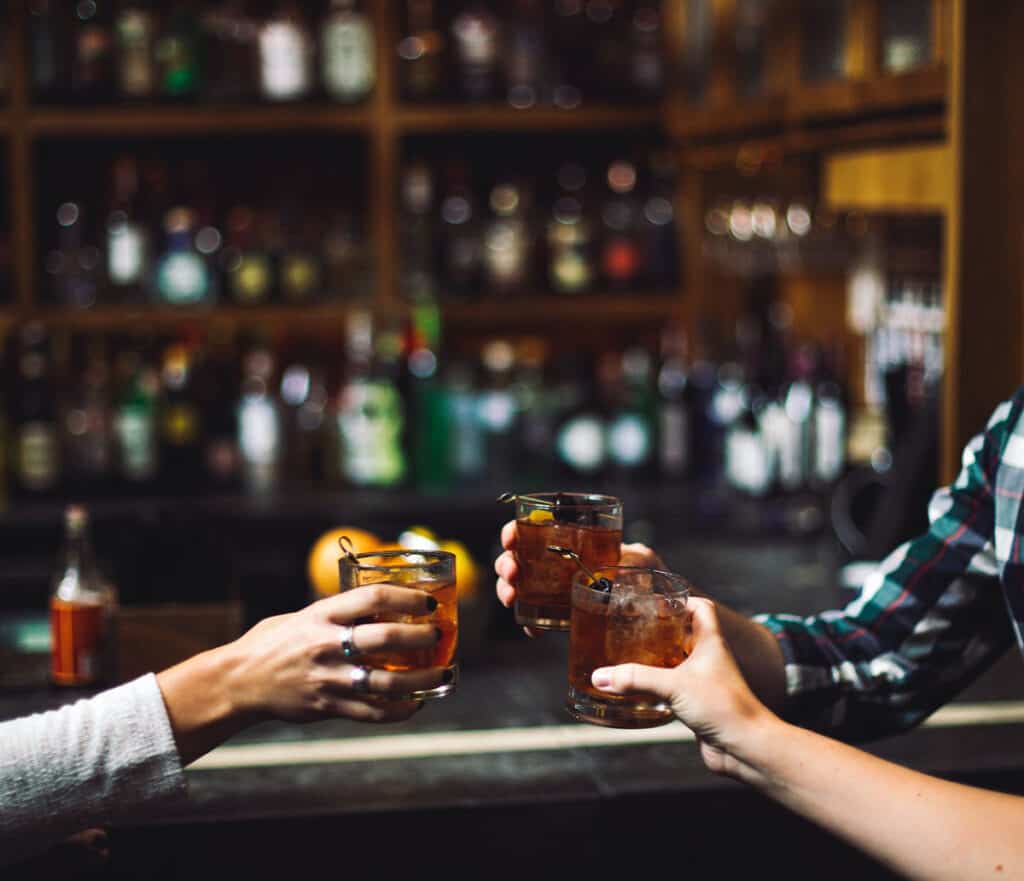 Read more: New York has some fabulous rooftop restaurants which will also be celebrating on NYE. You might want to see if you can nab a table at one of them.
Read more: For inside tips on where to be to see the New Year's Eve fireworks across the city, what time you need to get to Times Square to see the ball drop and some inside tips for ways to celebrate NYE in NYC.
Read more: For the day after, you'll want to read this post on the best places for brunch in NYC!