Back in the day, I took a cameraman to Las Vegas and we put this clip together that showed on New Zealand's TVNZ.
Because wherever you go on this planet of ours, you can bet your sweet pavlova kiwis will already be there – and here they are in Las Vegas… making a very posh-looking Las Vegas style pav at Sensi at the Bellagio, drinking our wine from a 4-story wine rack at Aureole, eating our best beef in Tender, and even starting business. The Minus 5° Ice Bar is here too – a freezing ice vodka bar in the middle of the desert founded by Kiwis.
Minus 5° Ice Bar
Minus 5° Ice Bar is a bar in Vegas which is entirely made of ice, located in Mandalay Bay. I had to wear a jacket, warm gloves, and a winter hat before entering because the temperature is coolly maintained at minus 5° Celsius. Everything is made of glass inside, including the walls, sculptures, and even the glasses that we poured our drinks into.
I was impressed with its igloo-like design and the attention to details of the ice sculptures. We had a glass of freezing vodka, which takes me back to Queenstown, where the first ice bar was built. Minus 5 is the seventh.
This place is truly a heaven if you're looking for a break from the heat of the desert.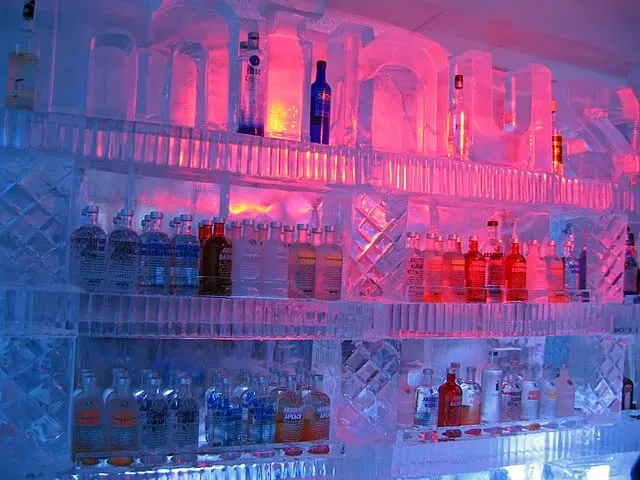 Aureole
As a wine enthusiast, I have visited some of the most extravagant wine bars in the world, but nothing prepared me for the experience at Aureole Wine Bar in Mandalay Bay, Las Vegas. The atmosphere was already impressive with the four-story wine rack that dominates the room, but it was the wine angels that truly took my breath away.
After much deliberation, I decided to order a little Central Otago Pinot Noir from the computerized wine list. I watched in amazement as wine angel Ebony harnessed herself up and soared to the top of the wine rack with ease. It was like watching a scene straight from Mission Impossible, and I couldn't take my eyes off the spectacle.
I couldn't help but think about the impressive capacity of the wine rack. It can hold up to 10,000 bottles, making it one of the most extensive wine collections I've ever seen.
As I sipped on my glass of Pinot Noir, I couldn't help but think about how Aureole's wine collection offers something for everyone. And while my little slice of New Zealand was a delicious treat, the wine bar had a vast range of other varieties from all around the world, ensuring that every customer's taste buds were catered to.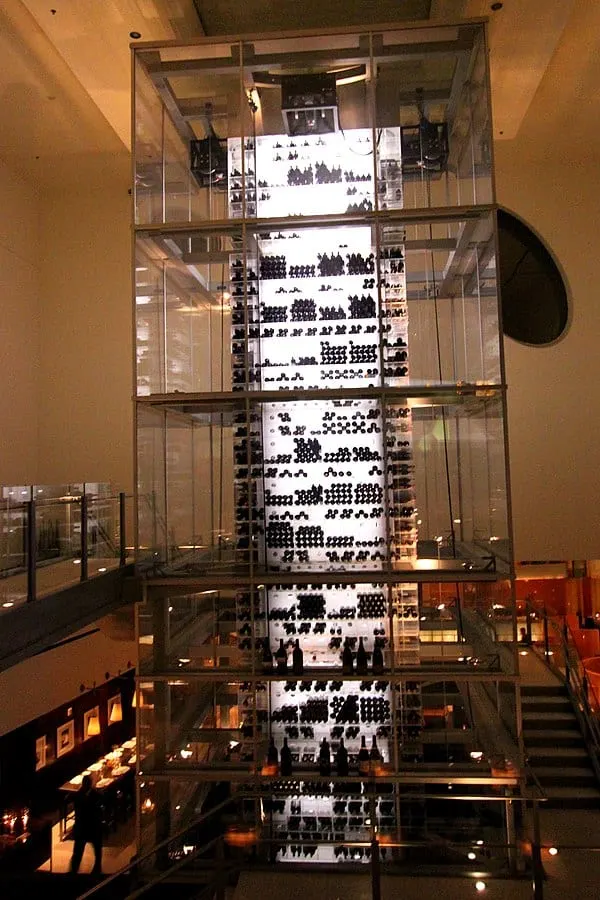 Tender Steak and Seafood Restaurant
Good food and unique dining experiences are the things I mostly enjoy about. So I couldn't pass up the opportunity to visit the Tender Restaurant inside the iconic Luxor pyramid in Las Vegas. From the outside, the pyramid is an impressive sight to behold, but it's the restaurant inside that truly leaves you awestruck.
As I sat down at my table, I couldn't help but notice the sleek and modern décor that contrasted with the ancient Egyptian theme of the building. But what really caught my attention was the menu. The Tender Restaurant is known for their grass-fed beef, and I was eager to try it out for myself. Their beef is sourced from New Zealand, where the cows roam on lush pastures and enjoy a diet free of hormones and antibiotics.
But of course, the proof is in the taste, and let me tell you, the steak did not disappoint. Cooked to perfection and bursting with flavour, it was some of the best beef I've ever had. As I savoured each bite, I couldn't help but marvel at the fact that the restaurant goes through approximately 120-130 kilos of grass-fed beef every week. It's clear that I wasn't the only one who was a fan. Truly a touch of Kiwis in Las Vegas!
As I finished my meal, I raised my glass to toast to the delicious food and the incredible experience. It's not every day that you get to dine inside an Egyptian pyramid and enjoy some of the finest beef from New Zealand. It's a unique combination that I won't soon forget.
Kiwis with businesses in Vegas
At the time of making this video, the IRB Sevens tournament was scheduled to play in Vegas with a Kiwi coach leading a local team. Sensi Restaurant in Las Vegas also recently closed down. But the video down below will give you a glimpse of its magnificense.
Here's my 4-minute TV clip with my fellow Kiwis owning businesses in Las Vegas: